I walk the whole store for you every Monday when Costco Sale items and Costco Flyer sales are released for the week, then post them here and on our Facebook page.
*
*
*
If you'd like to skip ahead to the comments section, click here!
Hello everybody and welcome to the Monday treasure hunt!
A whole new batch of sales started today so there's plenty to check out!
The food saver rolls and pre-cut bags are on sale for $10.00 off @ $29.99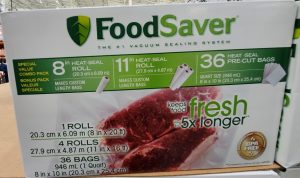 Though I'm kind of disapointed the FoodSaver itself isn't on sale and is at it's regular price of $159.99… Can't have it all I guess, huh?
Cold FX daily defense 150 + 18 capsules are on sale for $45.99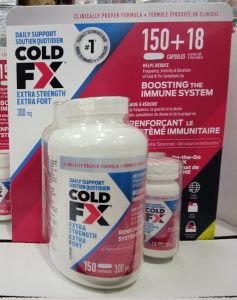 Since we're moving into the cold/flu season, it's probably not a bad idea to get our immune systems fired up and ready to go.
Inno foods organic coconut clusters are on for $2.00 0ff @ $7.99 and are a delicious quick snack.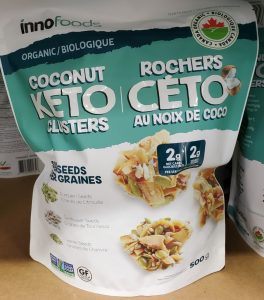 And if you're my like my Sister then you'd better be stocking up on the Oliveri skillet gnocchi 2 x 400g while it's on sale for $7.99
And I would of course be remiss if I didn't tell Jan in Waterdown that our favorite pasta sauce is on sale again!
White Linen marinara sauce is on sale for $8.50. I've been out of it for about a week and a half, so I got one today (which turned into a quick & easy dinner!)  and I'll be getting a few more on Friday!
Here's a peek at a few other items on sale this week.
Lorex wi-fi camera 2 pack -$50.00 @ $149.99
American lighting neon flex light -$10.00 @ $24.99
Diaper Genie elite refils pack of 4 -$6.50 @ $19.49
Food Saver rolls and pre-cut bags -$10.00 @ $29.99
Merci chocolate assortment 675g -$3.00 @ $10.99
Roots backpack -$6.00 @ $18.99
Fila kids running shoes sizes C 12-13, J 1-4 -$4.00 @ $15.99
Oliveri skillet gnocchi 2 x 400g -$2.00 @ $7.99
Pillar's turkey breast 3 x 250g -$3.00 @ $9.99
We've done a bit more updating on the blog, which is very exciting so you should notice that the pictures are bigger, a higher resolution and the price tags are far more legible now!
There may be a slight issue this week though with the sale info text being slightly (or fully) obscured by the picture, but we are working to fix that!
Please keep the comments coming, and let me know of any improvements you'd like to see on the site!
Anyhow, Ewok is letting me know I'm not paying enough attention to him so I had better listen to the boss and let you go.
I hope you all enjoy the new sales this week, and as always you'll be seeing me soon!
Stay calm and Costco on!
As we're easing into Fall 2021 and the potential 4th wave of COVID-19 I think it's important to remember that we're not out of the corona virus weeds yet, and each province has their own Health recommendations based on the provinces individual risk assessment and I would recommend that you follow the recommendations for your specific province. Information can be found at the following websites.
Newfoundland COVID-19 information
New Brunswick COVID-19 information
Nova Scotia COVID-19 information
Go here for the latest Costco Coronavirus updates: https://www.costco.ca/coronavirus-response.html
So there you go, a little reading material for you.
Be kind, be safe and stay healthy!
Please note:
The price at your local Costco takes precedent (or precedence) over the prices listed on this blog.
Costco liquidation/Manager's Special items (ending in .97) vary from store to store.
An asterisk (*) on the price tag means the item is not being re-ordered.
If there is something you really want, ***double check the expiry date*** as some Costco sales items do end mid-week.
***This is a fan run, independent page with no affiliation or endorsement by Costco Wholesale***
Costco Treasure hunt sales