Welcome to the Costco Weekend Sales Update where I'll keep you in the loop on the awesome sales & new items Costco releases for the Weekend!
Location: BARRIE, ON.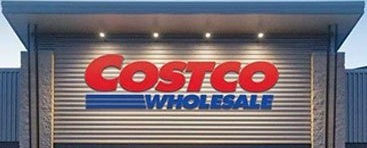 ***This is a fan-run, independent page with no affiliation or endorsement by Costco Wholesale***
Please note:
The price at your local Costco takes precedent (or precedence) over the prices listed on this blog.
Costco liquidation/Manager's Special items (ending in .97) vary from store to store.
An asterisk (*) on the price tag means the item is not being re-ordered.
If there is something you really want, ***double-check the expiry date*** as some Costco sales items do end mid-week.
If you'd like to skip ahead to the comments section, click here!
Well folks, not exactly sure how we got to November so quickly but here we are! That means the Halloween decorations have come down (sigh), and we've got about a week or so before the Christmas ones go up! (yay!)
One of the new items I saw today that piqued my interest were these Zwilling vacuum food storage bags and containers.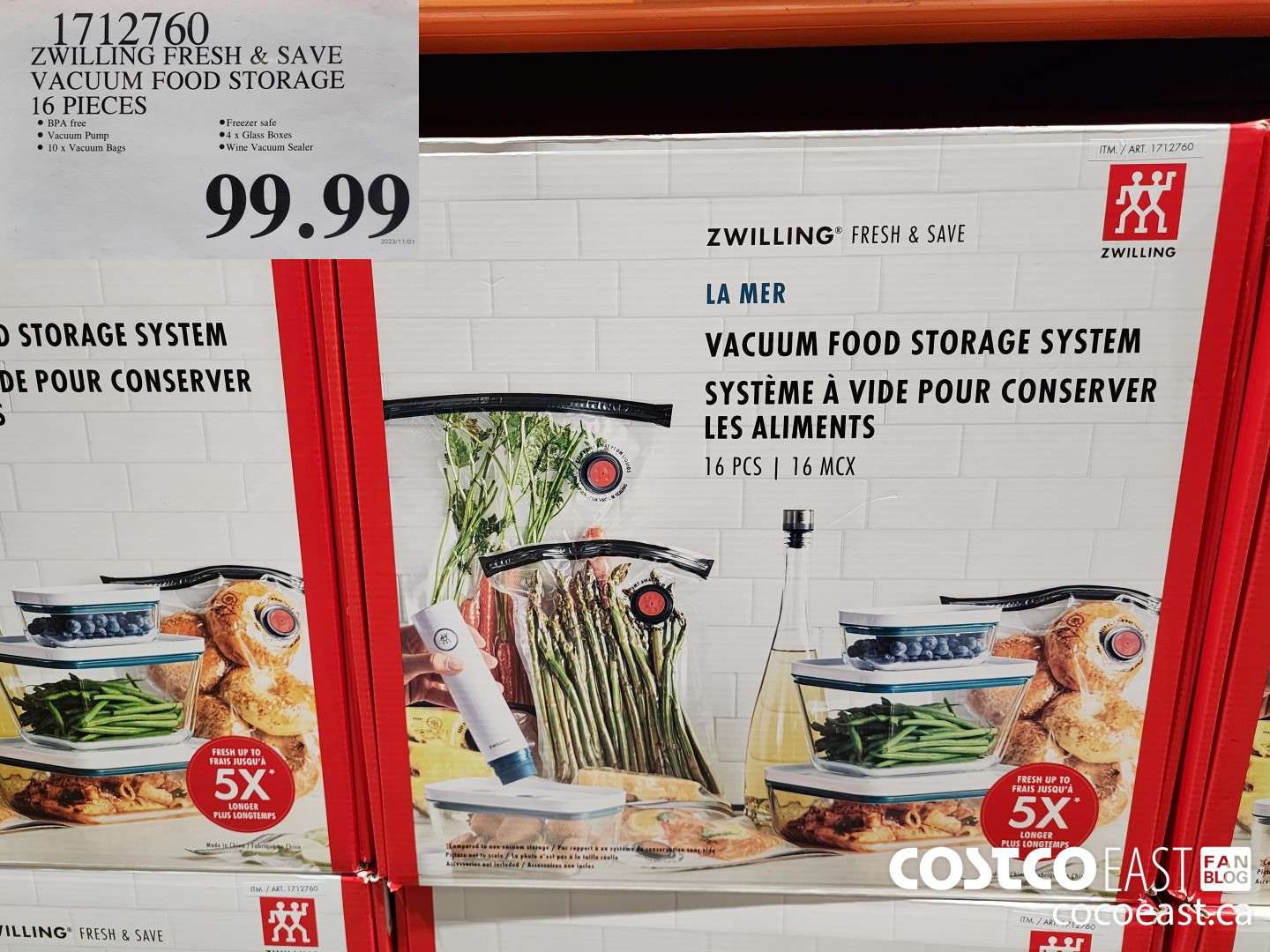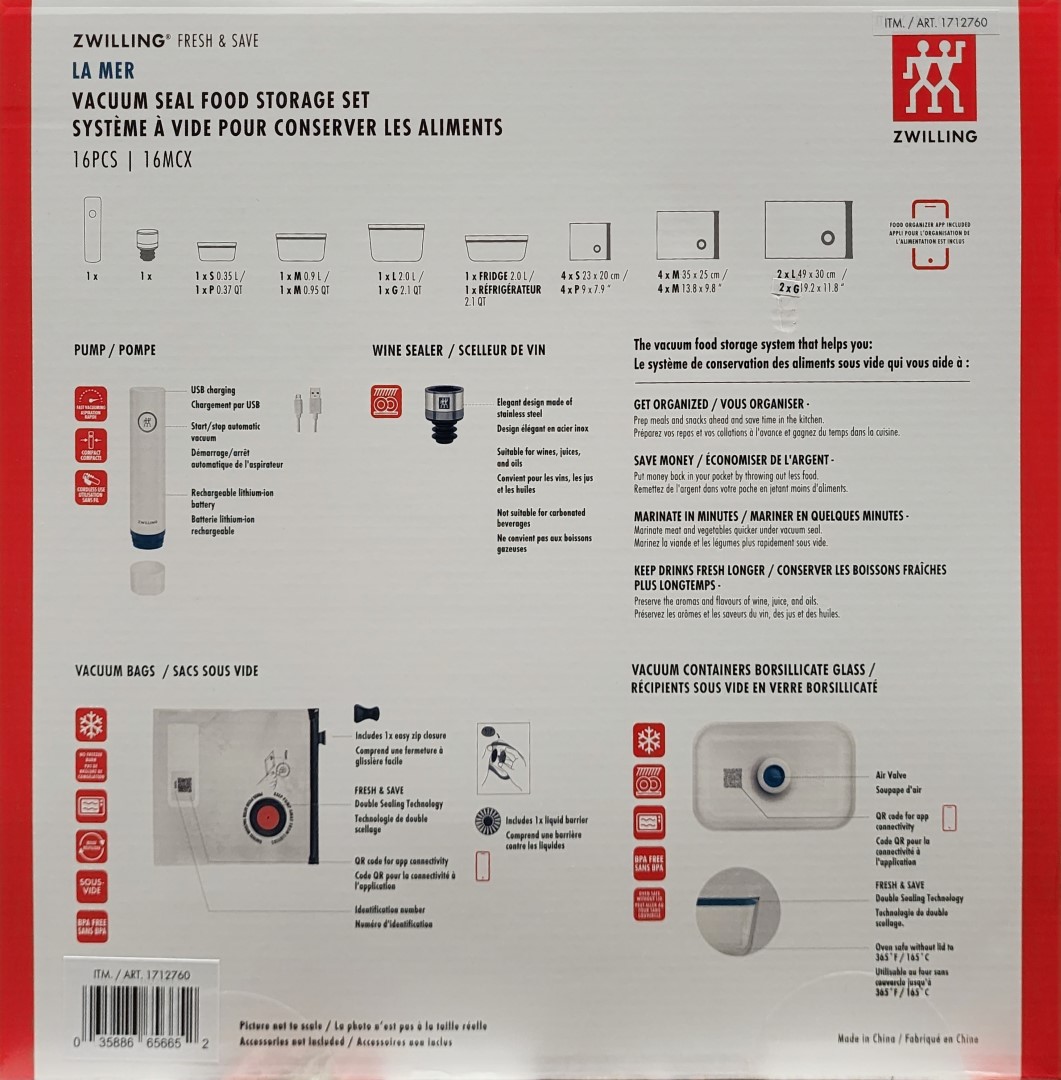 Now I know what you're thinking folks, and you're right. I do have the Food Saver vacuum sealer at home, so why would I want something so similar? Well for one, the Food saver isn't on the counter all the time, and it isn't necessarily for everyday use. When I bulk prep and freeze 50 pounds of squash from Harris farms soon, I will be needing the Food Saver! Hoewver for everyday leftovers, and quick and easy stuff this seems to be a winner… Plus it has a wine sealer! I mean come on, that in itself is worth it!
If you've got a baker in your midst, or are lacking in the measuring department, or are just looking for more fun stuff to intruduce to your kitchen, this 16 piece MIU measuring set might be up your alley!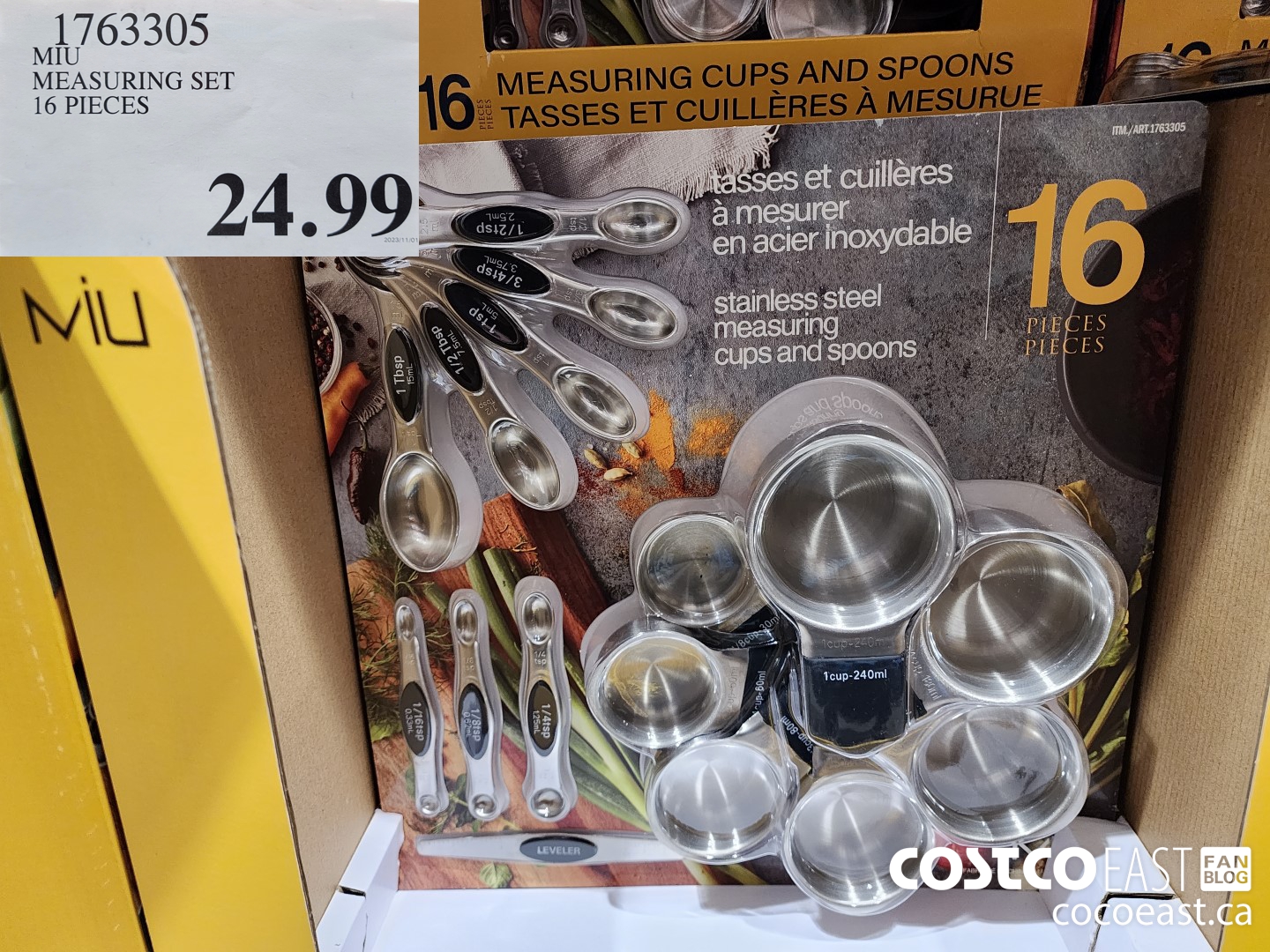 I think that set covers just about every measurement you could need!
I know we just finished with Halloween and you all likely still have plenty of chocolate leftover, but Turtles are on sale… (For me those are right behind After Eights!)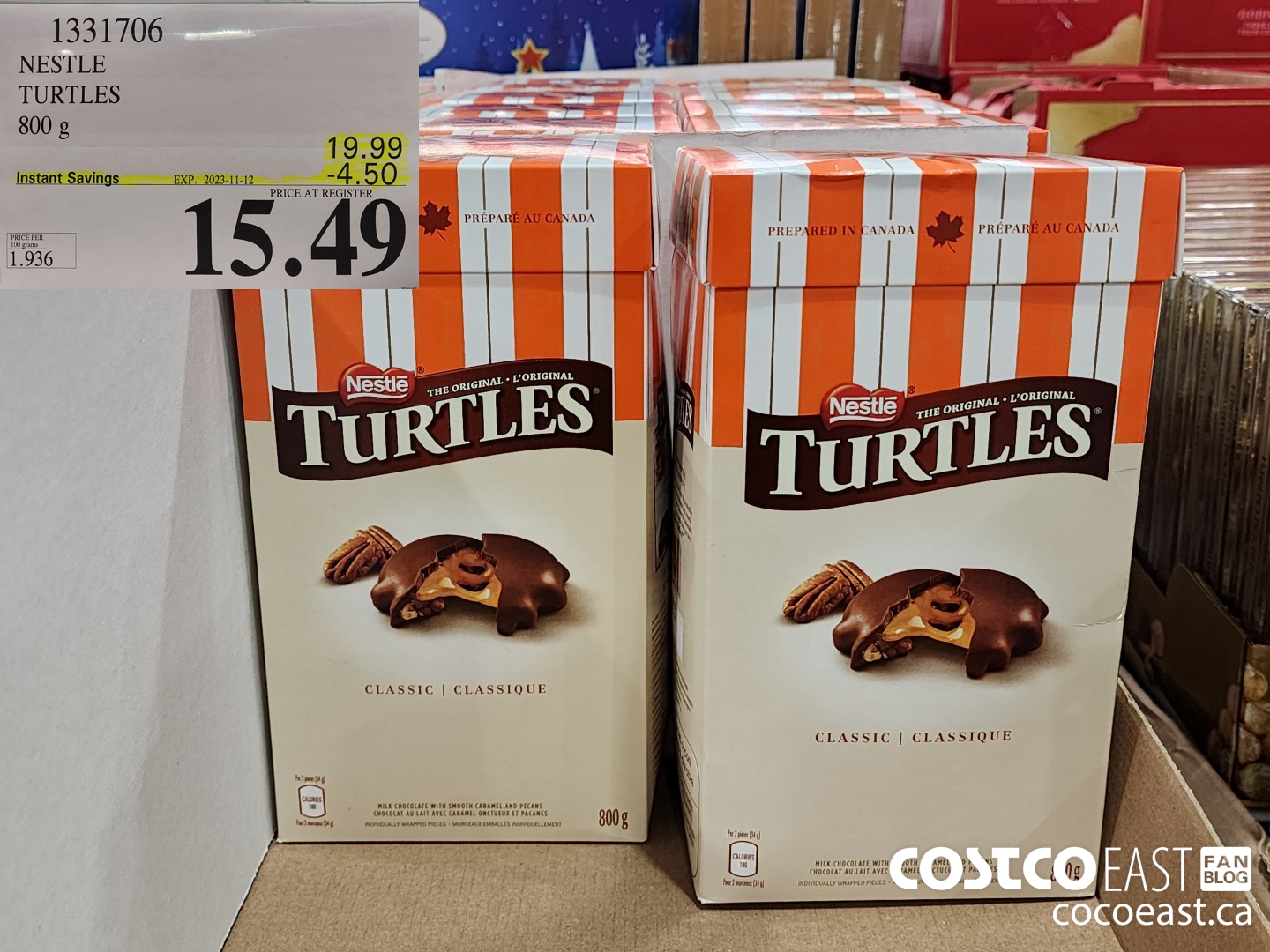 I can't remember the last time I had a doughnut… Probbaly the last time Krispy Kremes were in town for their roadshow, and guess who showed up today?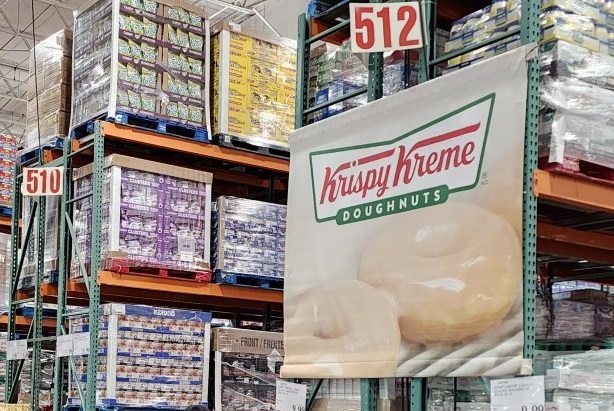 I think I circled back around for like 3 or 4 samples and felt like this…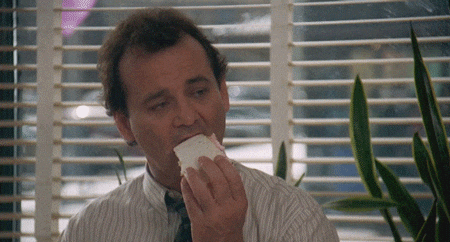 It was worth it, those things are darned tasty!
Well after eating a box of doughnuts (or donuts for the Americans) you may very well just want to plant yourself on the couch for a while and feel some guilt. Why not forget about the guilt part and dive into some old school arcade action thanks to the My Atari?!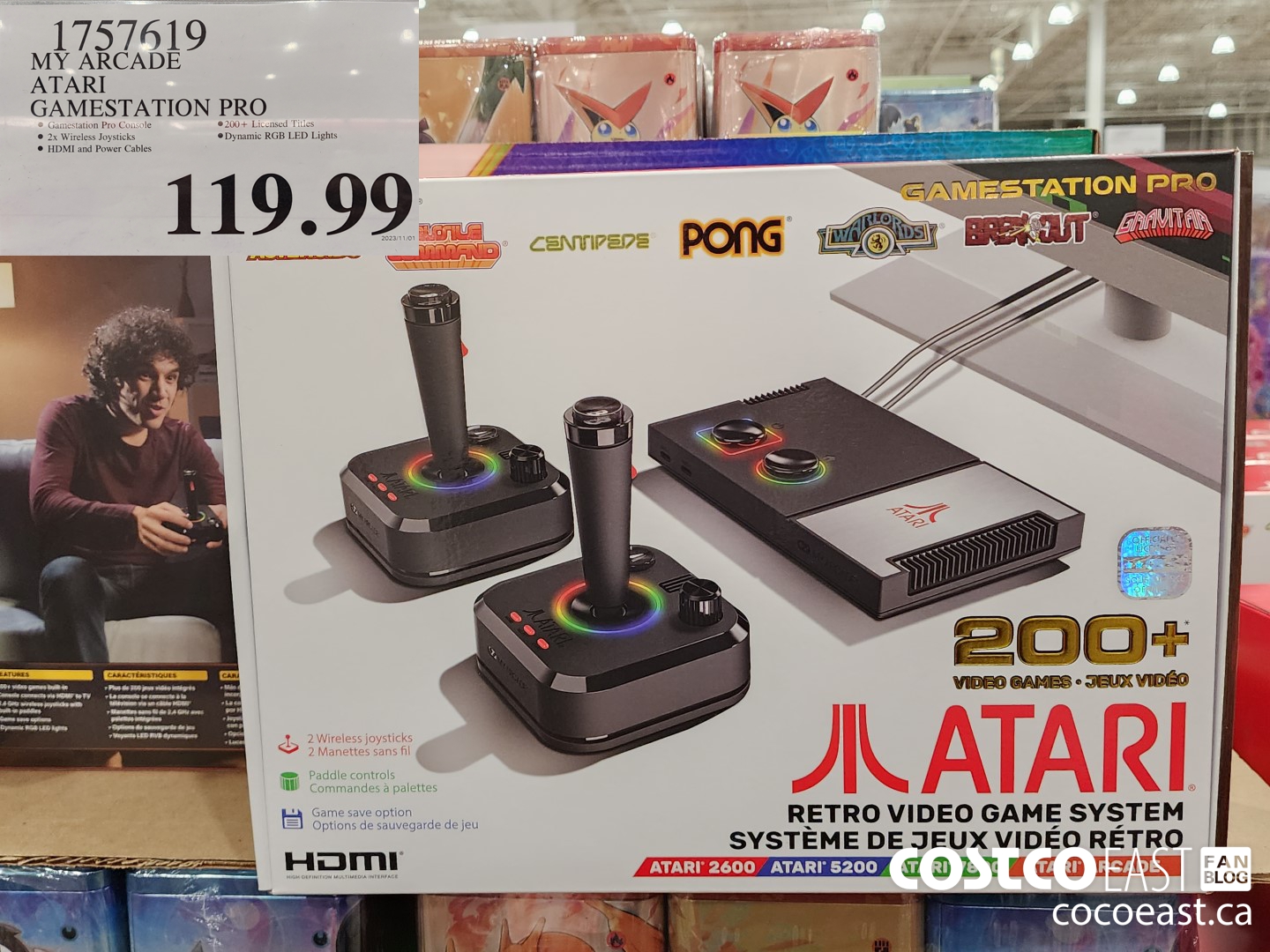 That looks like some old school fun, and I could totally get behind that action! (Though the NES or SNES classic would pretty sweet too, wheres that at Costco?!)
Well folks, I'll let you get at your browsing and list making. There's lots of great sales to check out down below so dive in!
Have a great weekend, cheers!
Don't forget to check in with Rhonda over at the Costco Quebec Fan Blog and see what fun sales are happening there!
Costco Flyer Sales Oct 30th – Nov 26th 2023


Costco weekend sales Nov 3rd – 5th 2023