Welcome to the Costco Weekend Sales Update where I'll keep you in the loop on all the awesome sales Costco releases for the Weekend! I'll post them here and on our Facebook page for you to enjoy.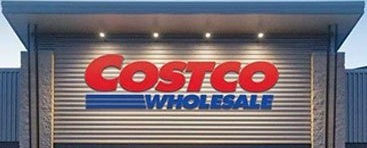 *
*
*
If you'd like to skip ahead to the comments section, click here!
*
*
Hello and happy weekend everybody!
Thanks to Kristin for catching a little error I made on Monday. I missed the text on the Swiss Knight gruyere cheese that said it expired in 2018! Whoops!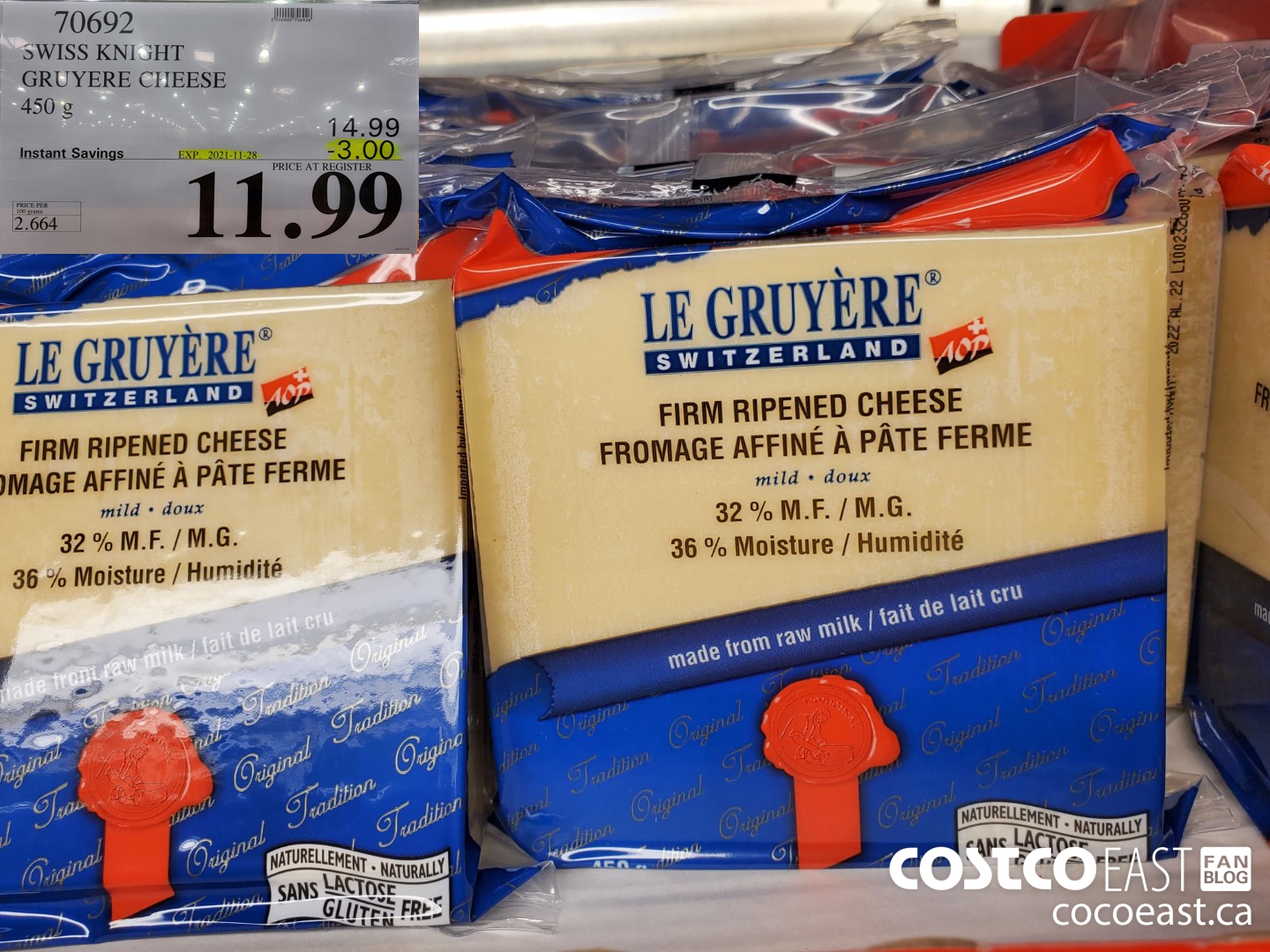 Anyhow the correct date is Nov 28th 2021. Can't be perfect all the time ya know?!
In terms of perfect though, Bose generally has their sound quality on point and I'm sure these wireless quiet comfort earbuds are no exception!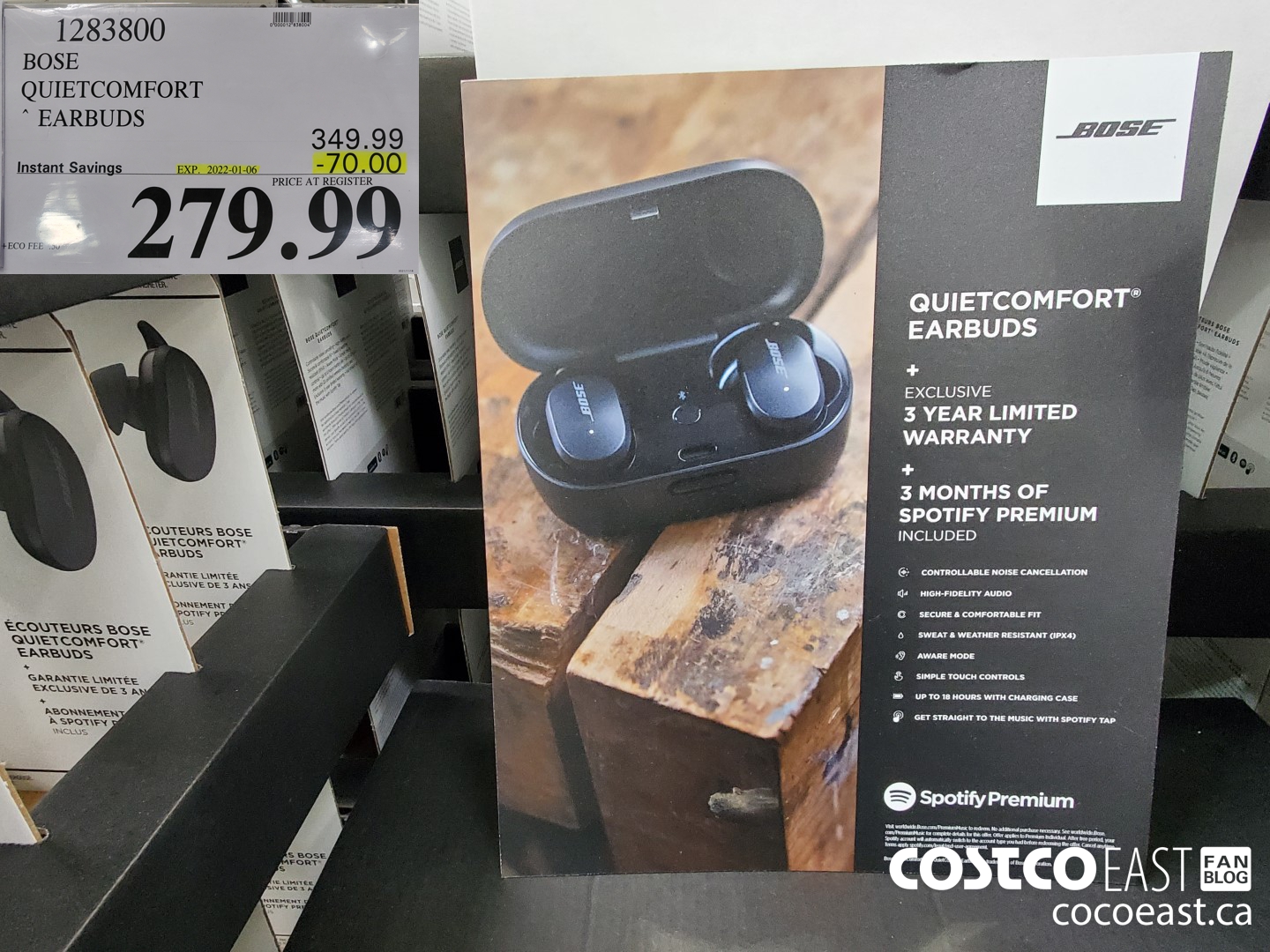 As you all know I've loved Bose products, and I've recently found out that their customer service is pretty awesome as well. Long story short, I had a speaker sent in for repairs and after a while of being "lost in transit" and a few quick and easy customer service interactions, they sent me a brand new one!
If you're looking to bolster your Wi-Fi signal, or perhaps don't get great coverage for one reason or another the D-Link Wi-Fi extender would be something worth looking into, being $10.00 off makes it even better!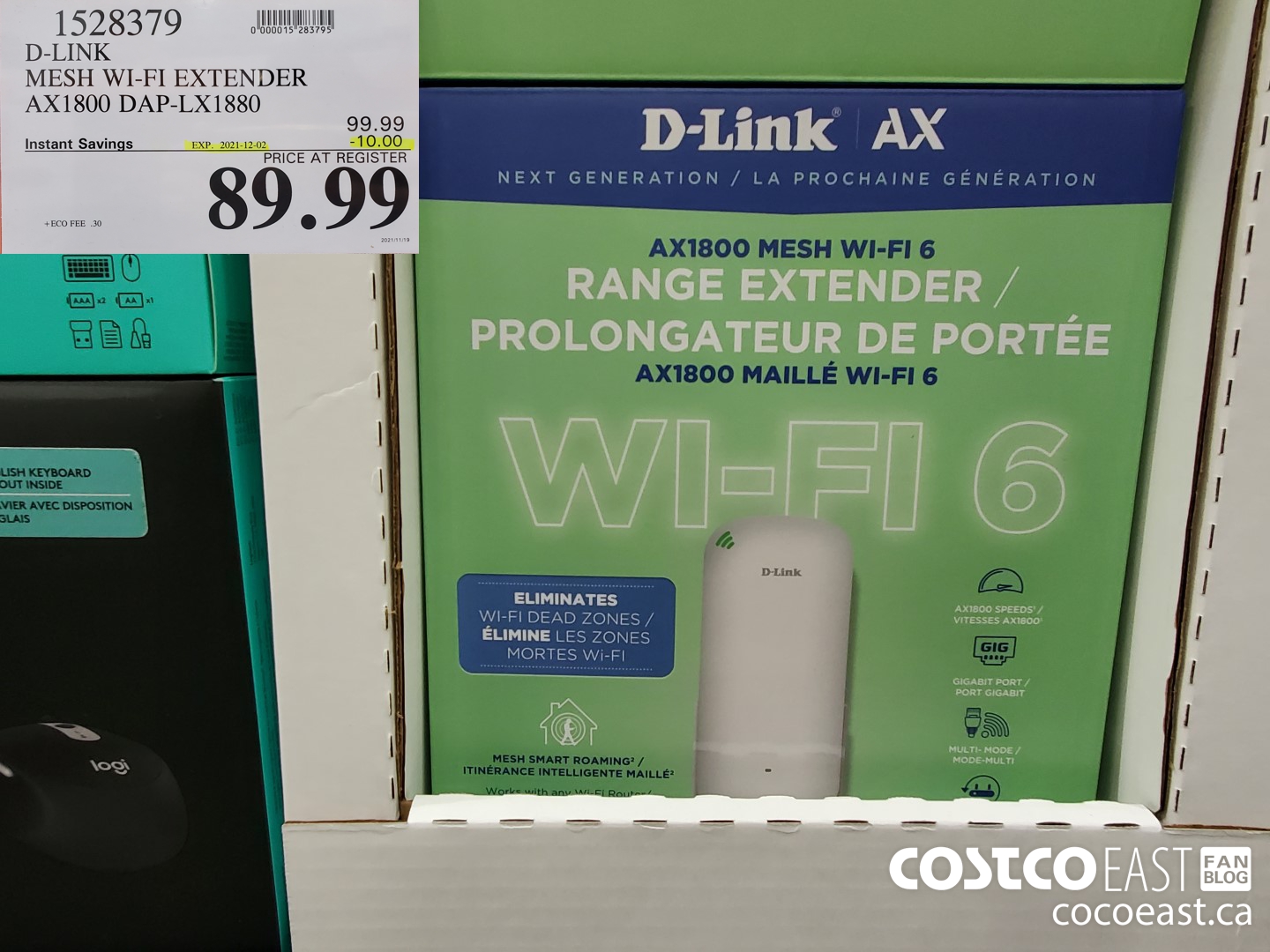 Lego, not to be even itself, it on sale for $16.00 now instead of the $10.00 it was last week… Even more reason to indulge in my childish obsession! That or as a gift for someone, I suppose.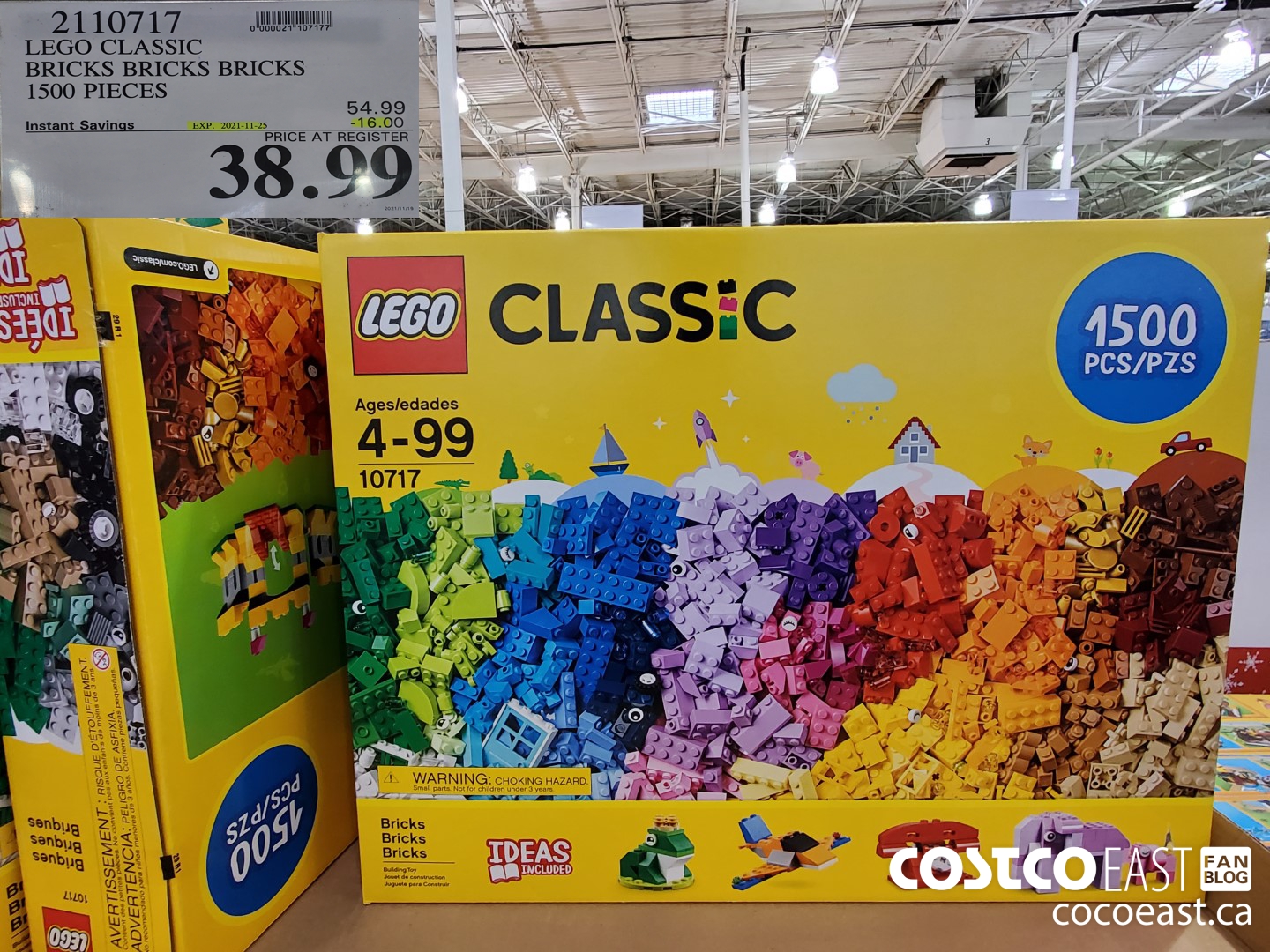 In other collectable item news Magic: The Gathering card sets are on the shelves now for $24.99.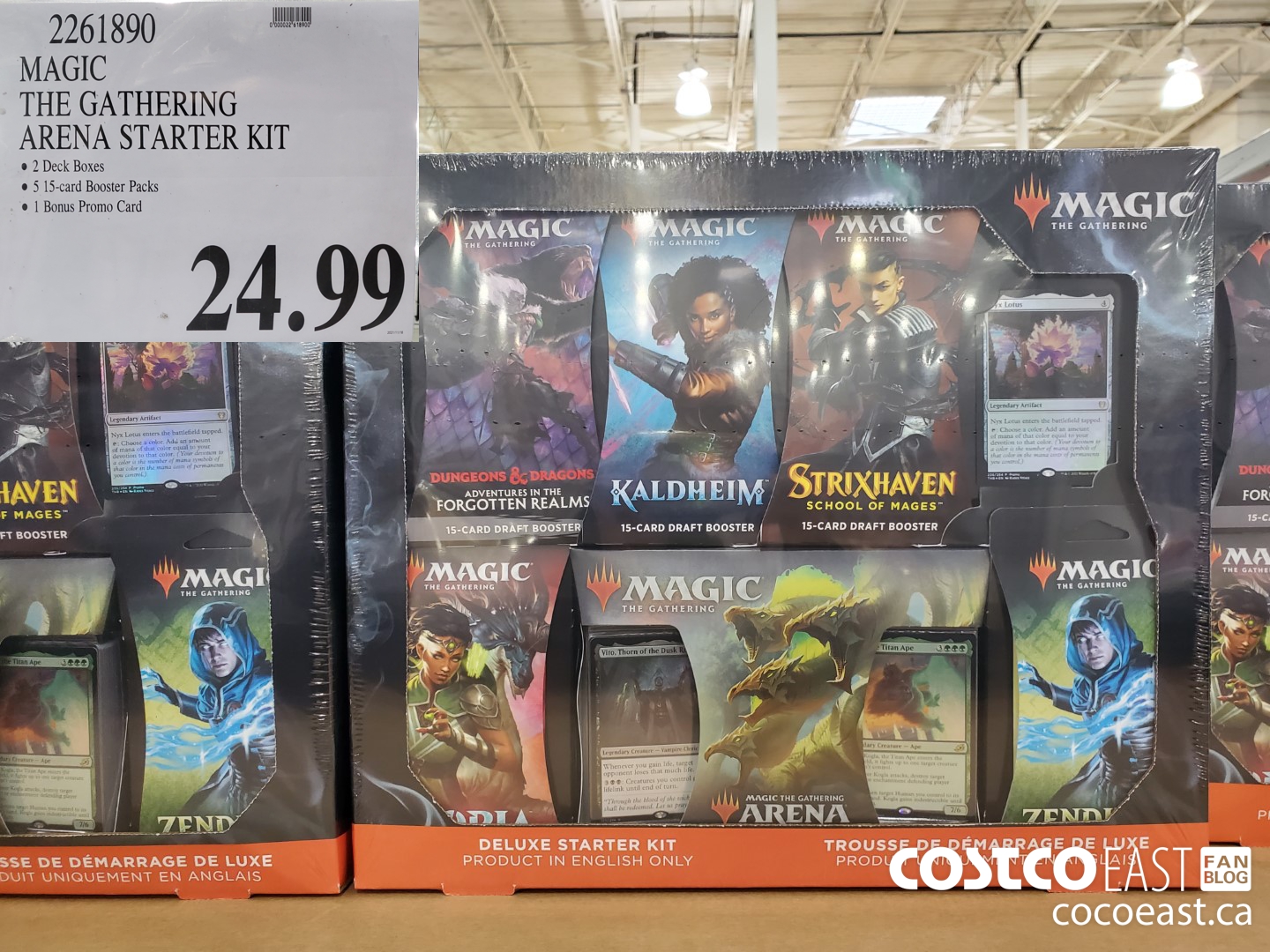 A long time ago (though not in a galaxy far, far away) I had a ton of these cards from the original 3 series (this was from grade 10), those cards would have been decent collector items right about now if I had any clue where they were… Point is, not a bad thing to grab and tuck away… Could be worth something down the road. Or again, maybe just a great gift for someone!
Here's a peek at those, and a few other sales.
D-link router -$20.00 @ $99.99
D-Link mesh wi-fi extender -$10.00 @ $89.99
Bose quiet comfort earbuds -$70.00 @ $279.99
DeWalt 6 gallon wet/dry vac -$15.00 @ $59.99
Phillips LED minilights, 4 sets -$3.00 @ $8.99
Golden Island pork jerky 410g -$3.50 @ $11.99
True innovations mesh chair -$30.00 @ $99.99
That Golden Island pork jerky…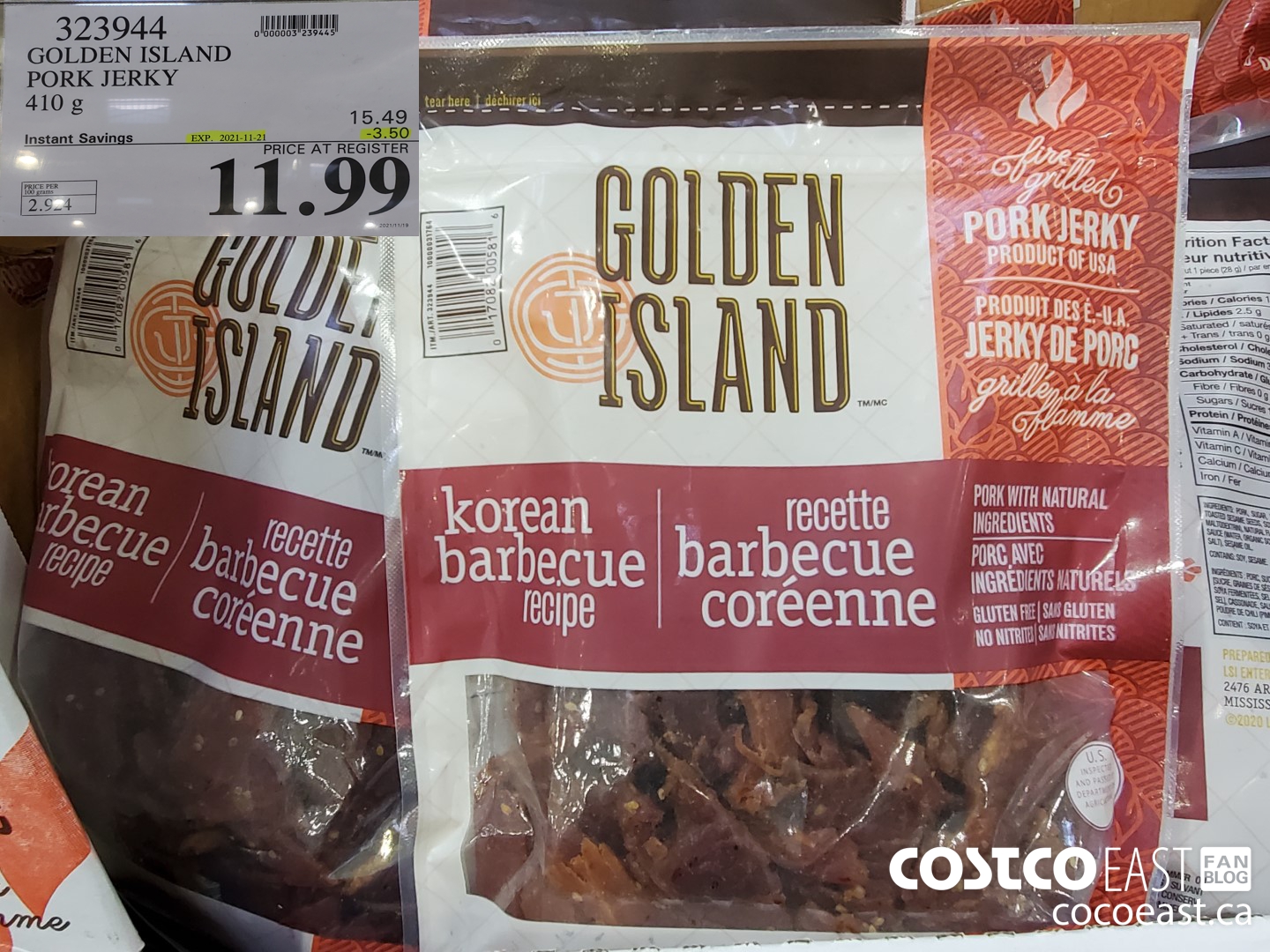 I mentioned a few months ago I bought a bag of it and loved it. I think I opened it in the car and ate about 1/4 of the bag on the ride home, I brought it to work the next day to share with some co-workers and they loved it as well so I'd say it's absolutely worth checking out!
I'd just like to say…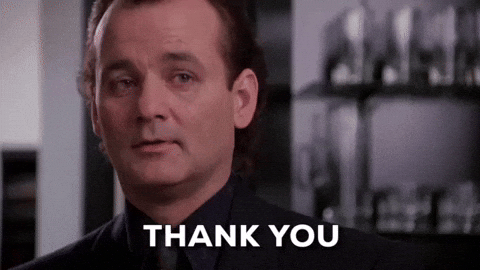 …To everyone who has taken time to comment here on the blog!
I love reading them and replying to them & I love that some of you reply to each other as well!
Always feel free to comment about your experience at your local Costco, or if I happened to miss a sale, or a price differential at your local warehouse, mismatched price tags (again I can't be perfect all the time!)… I need to know about that one so I can make sure I stay on top of my game folks.
Speaking of "on top of my game" I'm going to have to head to sleep so I can be ready for work in the a.m. so, I shall leave you to your sales.
Have a great weekend everybody!
Stay safe, calm and Costco on!
I think it's important to remember that we're not out of the corona virus weeds yet, and each province has their own Health recommendations based on the provinces individual risk assessment and I would recommend that you follow the recommendations for your specific province. Information can be found at the following websites.
Newfoundland COVID-19 information
New Brunswick COVID-19 information
Nova Scotia COVID-19 information
Go here for the latest Costco Coronavirus updates: https://www.costco.ca/coronavirus-response.html
So there you go, a little reading material for you.
Be kind, be safe and stay healthy!
Please note:
The price at your local Costco takes precedent (or precedence) over the prices listed on this blog.
Costco liquidation/Manager's Special items (ending in .97) vary from store to store.
An asterisk (*) on the price tag means the item is not being re-ordered.
If there is something you really want, ***double check the expiry date*** as some Costco sales items do end mid-week.
***This is a fan run, independent page with no affiliation or endorsement by Costco Wholesale***
Costco Weekend Update sales Nov 19 – 21st 2021