Welcome to the Costco Weekend Sales Update where I'll keep you in the loop on all the awesome sales Costco releases for the Weekend! I'll post them here and on our Facebook page for you to enjoy.
*
*
*
If you'd like to skip ahead to the comments section, click here!
Hello everybody and welcome back to the Costco Weekend Update!
I'm glad you all enjoyed the Costco book hunt post from a few days ago, hopefully you got some Christmas ideas for your lists?
I mean now we can go full-bore Christmas Crazy right???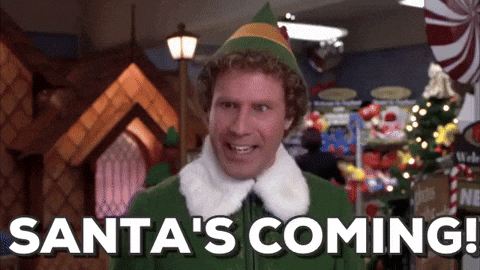 I know Jan in Waterdown isn't a fan of hearing the Christmas music in the store yet, but come on, time to ring in the season am I right?!?!
I've already begun my Christmas shopping, gotta get a head start on that this year… I hate scrambling at the last minute, I'd much rather get it done and then just kind of stroll through the crowds later on knowing I'm set.
One early Christmas gift I got was this hilarious little toy.
Yes it's a cat toy named Tabby Taco… Whats not to love about this?
Exactly. I will not be waiting to give this to the cats though, they will get this today with fresh cat grass & catnip.
I mean we gotta treat ourselves sometimes right?
Maybe you should treat yourself to this awesome Double Bubble Gumball machine?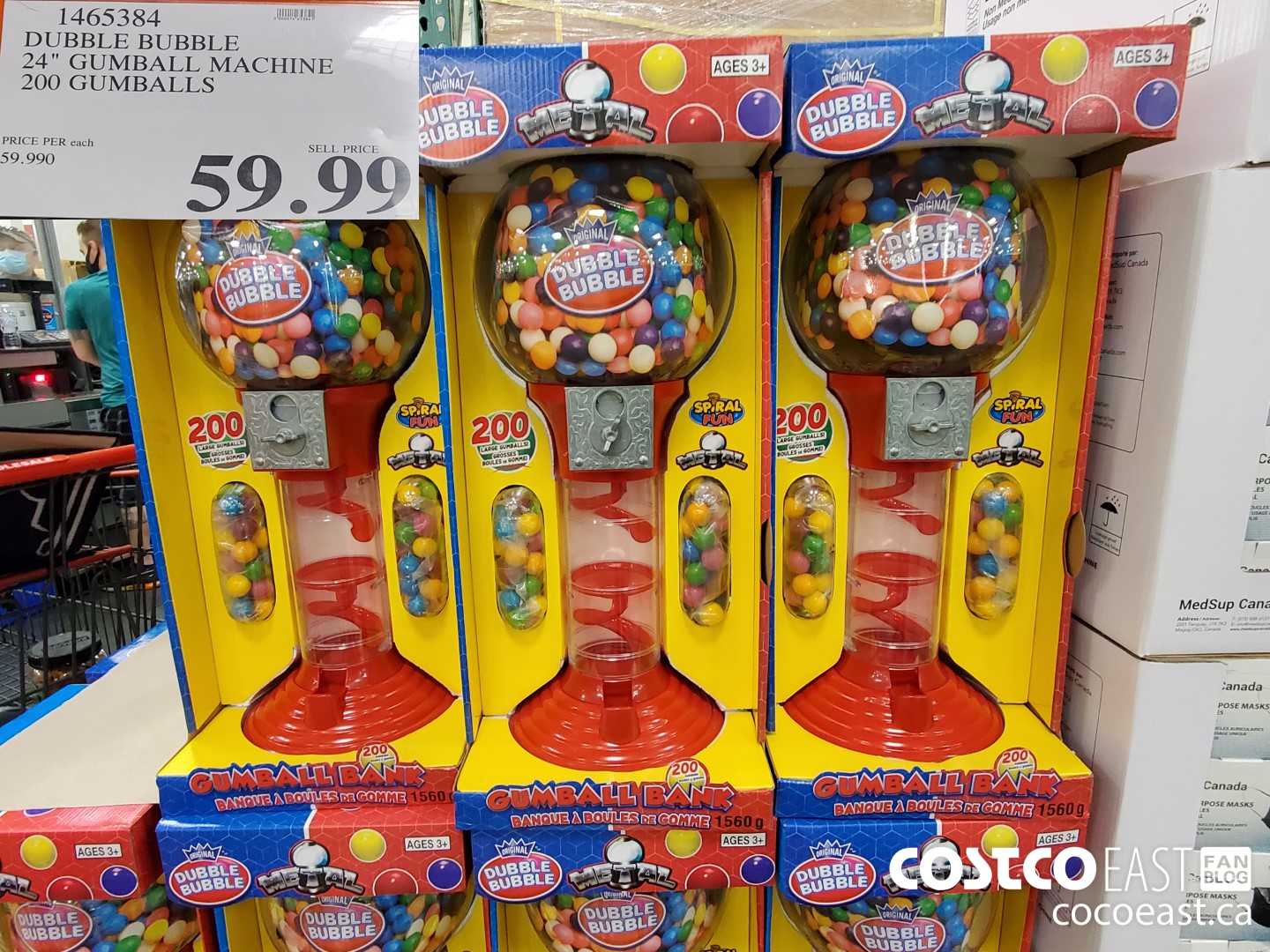 Why not?!
The Yamaha "Viper" snow sled would be a pretty awesome gift!
I think we had something similar when we were kids but it was the Noma GT snow racer, and it was awesome! I have a vague recollection of some pretty awesome wipe-outs on that thing.
Another new TV hit the shelves today, and while I don't normally notice new TV's too often Samsung's "The Frame" TV looked pretty sweet.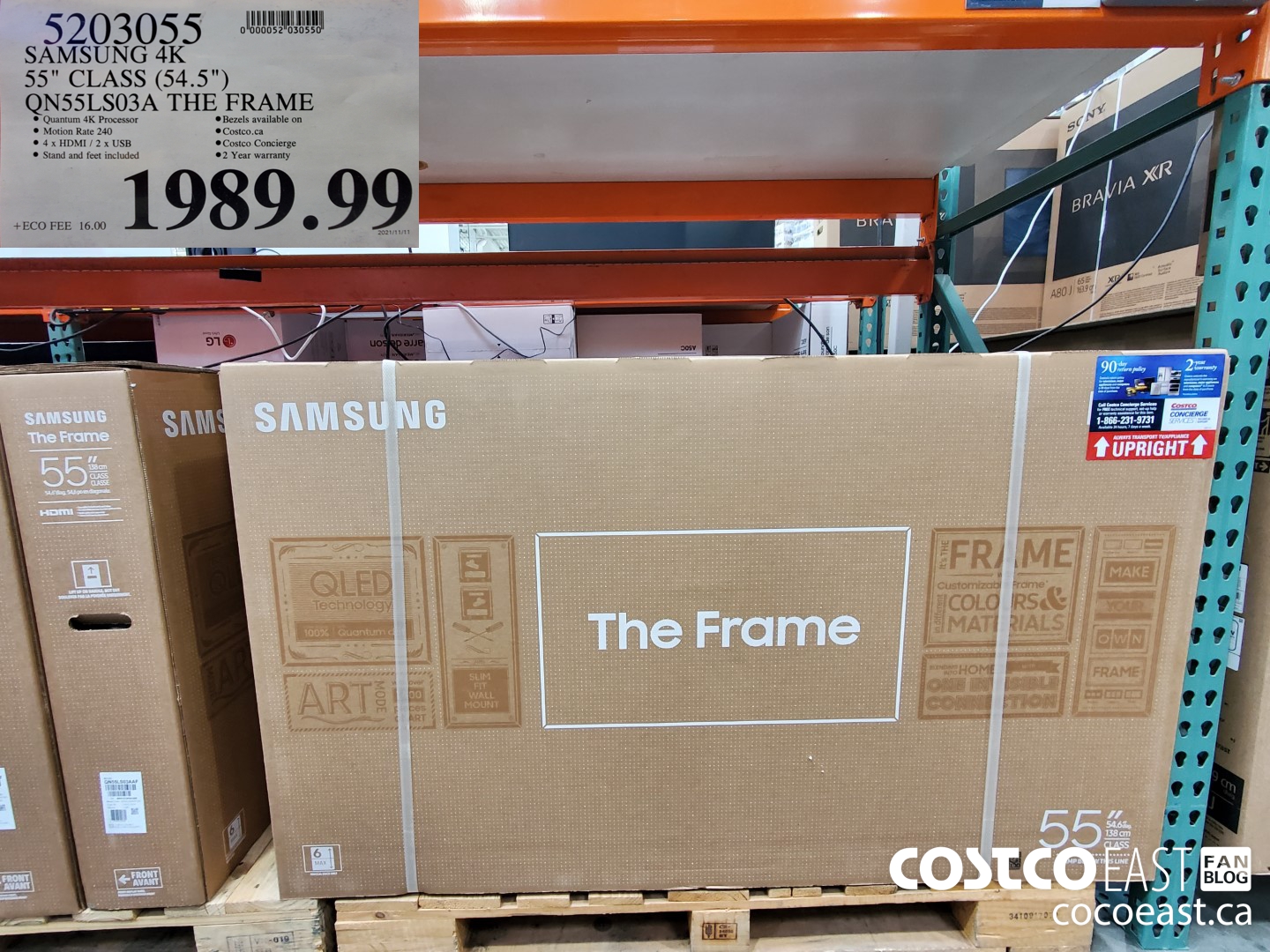 As you can see (hopefully?) it sits pretty well flush with the wall, it comes with magnetic edges that you can change out easily (so it says) and when it's not in use it can display art from the Samsung gallery, or your own pictures. Another cool feature is the separate connection box that houses all the plugs you need, that is what allows the TV to be flush to the wall. Super cool!
Here's a look at a few other sales this weekend.
Aveeno Skin bodywash 3 x 532ml -$4.50 @ $13.49
Dawn Advanced power liquid dish detergent 3 x 828 ml -$2.50 @ $8.99
Janes Chicken Strips 2 kg -$3.00 @ $10.99
Roots Crew socks 6pk mens sizes 6 – 12 -$4.00 @ $9.99
Hamlet Crispy Chocolate thins 4 x 135g -$2.00 @ $7.99
JBL charge essential bluetooth speaker -$10.00 @ $149.99
Just a taste, the goods are below as you're aware.
How has everyone's Costco experiences been lately? Just curious how you're all finding the warehouses now that capacity limits have been lifted.
I'd say in general the warehouse I'm at is pretty good, but I feel like today everyone forgot how to drive their shopping carts… I just don't get it sometimes… Who walks down the middle of the aisle with their shopping partner and takes up the entire aisle? Or stands at the book section with 2 carts and doesn't look around to see if anyone is trying to get by?? Or backs up without looking behind them??? I think we should institute Costco shopping cart drivers licenses & reverse beepers on regular shopping carts, what do you think?
Why don't you all share some of your experiences with the rest of us as well, I'd love to hear your Costco stories! I mean, I torture you with my Costco stories several times a week, so… A little payback?
Anyhow before I open up any more cans of worms I'm going to get outta here!
Have a great night folks, enjoy the sales and I'll be seeing you soon!
*
I think it's important to remember that we're not out of the corona virus weeds yet, and each province has their own Health recommendations based on the provinces individual risk assessment and I would recommend that you follow the recommendations for your specific province. Information can be found at the following websites.
Newfoundland COVID-19 information
New Brunswick COVID-19 information
Nova Scotia COVID-19 information
Go here for the latest Costco Coronavirus updates: https://www.costco.ca/coronavirus-response.html
So there you go, a little reading material for you.
Be kind, be safe and stay healthy!
Please note:
The price at your local Costco takes precedent (or precedence) over the prices listed on this blog.
Costco liquidation/Manager's Special items (ending in .97) vary from store to store.
An asterisk (*) on the price tag means the item is not being re-ordered.
If there is something you really want, ***double check the expiry date*** as some Costco sales items do end mid-week.
***This is a fan run, independent page with no affiliation or endorsement by Costco Wholesale***
Costco Flyer Sales Nov 8th – 21st 2021
Costco Weekend Update sales Nov 12 – 14th 2021