Welcome to the Costco Weekend Sales Update where I'll keep you all in the loop on the awesome sales Costco releases for the Weekend! I'll post them here and on our Facebook page for you to enjoy.
Happy Mothers day weekend my fellow Costconians!
It's been another "springlike" week here kinda chilly, and pretty rainy and gloomy.
So very seasonal! That's OK though because you know the old saying "May showers bring May flowers" …. That's how it goes isn't it?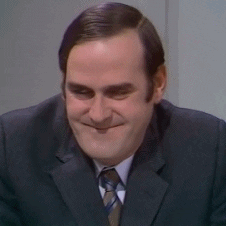 Well regardless of what month the showers have happened they have brought flowers with them.
It's nice to finally see them coming up, and some lilies as well.
And while it has been pretty overcast and rainy we've still had a few sunny afternoons, just enough for Ewok to get outside and "hide" between the ferns.
He tries folks, he really does.
Well let's peek at a few of the sales this weekend.
*
Elizabeth Arden visable difference gel 2 x 75ml -$10.00 @ $34.99
Nestle variety pack of 18 -$1.50 @ $11.99
Zabiha Halal chicken burgers 908g -$2.00 @ $5.99
Dare variety crackers 1.15kg -$2.00 @ $6.99
Glad parchment paper 2pk. -$3.00 @ $8.99
Innopex disposable kids mask pack of 50 -$3.00 @ $9.99
Pure Le Organic Milk Thistle 250mg, 200 organicaps -$5.00 @ $14.99
*
There were a few more than last weekend, so that was encouraging.
The Glad parchment paper 2 pack was a new one today. (usually we just have the Kirkland brand)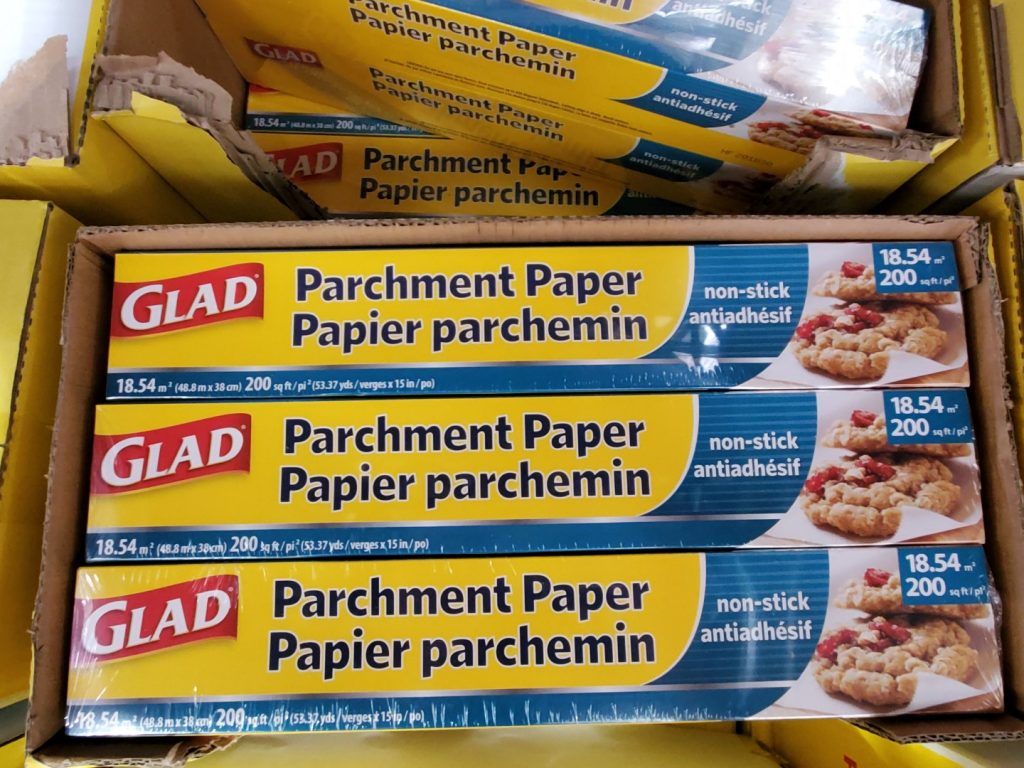 Remember when you couldn't find parchment paper anywhere last year?
Parchment paper, yeast, toilet paper & hair dye… The 4 horsemen of the COVID apocalypse….
Based on the shortage of parchment paper, yeast and flour I assume there's a lot of really well seasoned bakers at this point, we may kneed them at some point!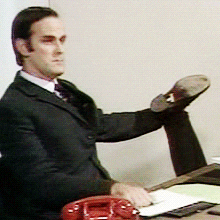 (Obviously.)
The 6 pack of canned Rosso Gargano whole peeled tomatoes was another new addition, and they looked pretty tasty.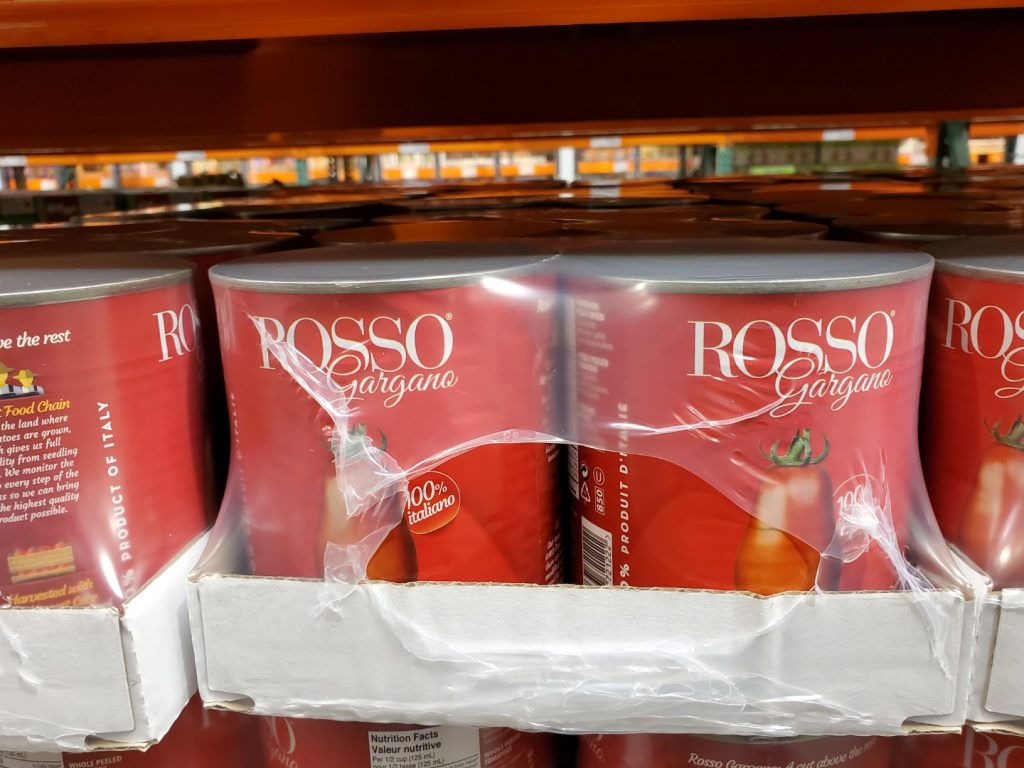 Having some canned tomatoes in the pantry is never a bad idea, and they usually last a pretty long time. Plus if they get close to the expiration date you could always whip up your own homemade tomato sauce and freeze it. Waste not right?
Don't forget there's still time to enter the 2 contests from L'Oreal Paris, all you need to do is click on this link or click the picture for the L'Oreal Paris Revitalift LZR day & night mask review.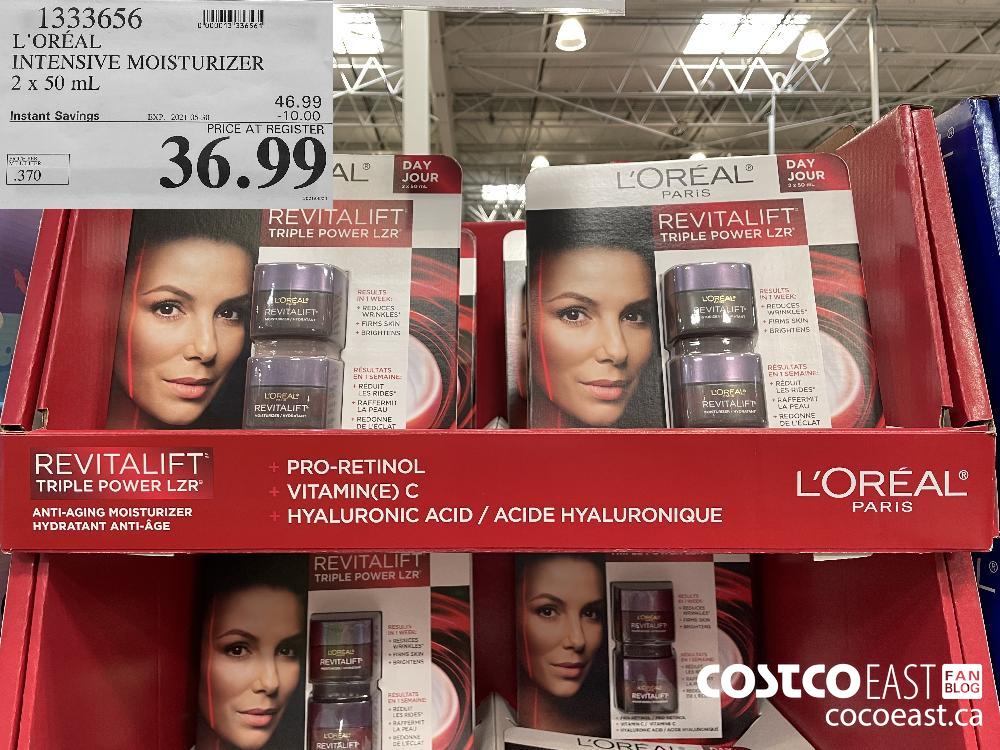 And follow this link or click the picture to read the L'Oreal Paris Voluminous lash paradise mascara & infallible never fail eyeliner review.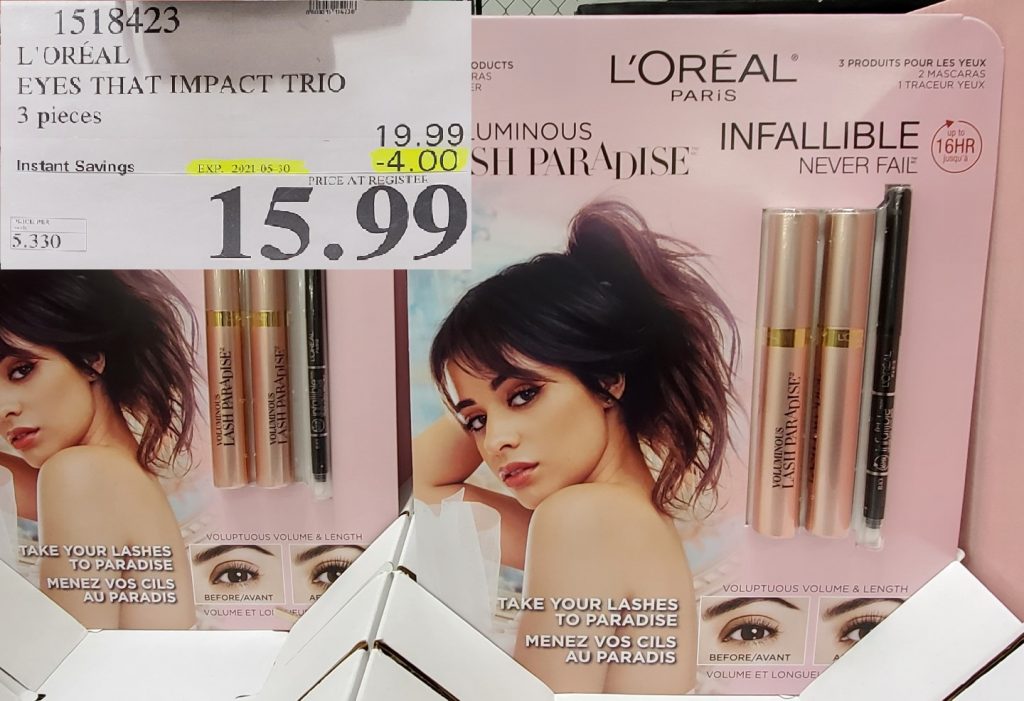 Just read through to the end of the posts to find out how to enter!
And with that, I think it's time for me to depart for the time being.
Everybody out there enjoy your weekends, have a wonderful Mothers day and as always
Stay Calm and Costco On!
Here's some great news for those of you who are 40 & above and looking to get your first dose (or join a wait list) of a COVID-19 vaccine! You're able to book an appointment now to get it at select Costco pharmacies! (Click this link to go to the booking page)
Since we are in the third wave of COVID-19 I think it's important to remember that we're not out of the corona virus weeds yet, and each province has their own Health recommendations based on the provinces individual risk assessment and I would recommend that you follow the recommendations for your specific province. Information can be found at the following websites.
Newfoundland COVID-19 information
New Brunswick COVID-19 information
Nova Scotia COVID-19 information
Go here for the latest Costco Coronavirus updates: https://www.costco.ca/coronavirus-response.html
So there you go, a little reading material for you.
Be kind, be safe and stay healthy!
Please note:
The price at your local Costco takes precedent (or precedence) over the prices listed on this blog.
Costco liquidation/Manager's Special items (ending in .97) vary from store to store.
An asterisk (*) on the price tag means the item is not being re-ordered.
If there is something you really want, ***double check the expiry date*** as some Costco sales items do end mid-week.
***This is a fan run, independent page with no affiliation or endorsement by Costco Wholesale***
Costco Weekend Update sales