Welcome to the Costco Weekend Sales Update where I'll keep you in the loop on all the awesome sales & new items Costco releases for the Weekend!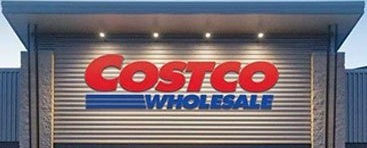 If you'd like to skip ahead to the comments section, click here!
Hi howdy folks, and welcome to the Costco weekend update!
While Monday may have been a marvelously peaceful adventure, the Costco crowd was back in full force today!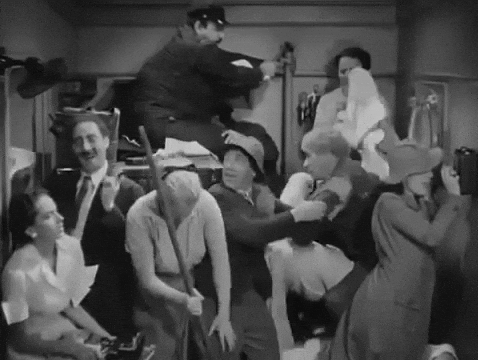 Yup, just seemed to be one of those days.
That's OK though, I love my trips to Costco no matter how busy it is.
Lots of new stuff in the warehouse today, including these seasonally appropriate Eddie Bauer packable rain jackets on sale for $18.99
I probably should have grabbed one of these to keep in the car just in case, seems like I've been getting soaked on my trips to Costco lately!
And while not on sale I was told by someone that these Kirkland Signature statement Capri's are quite the hot commodity since hitting the shelves yesterday.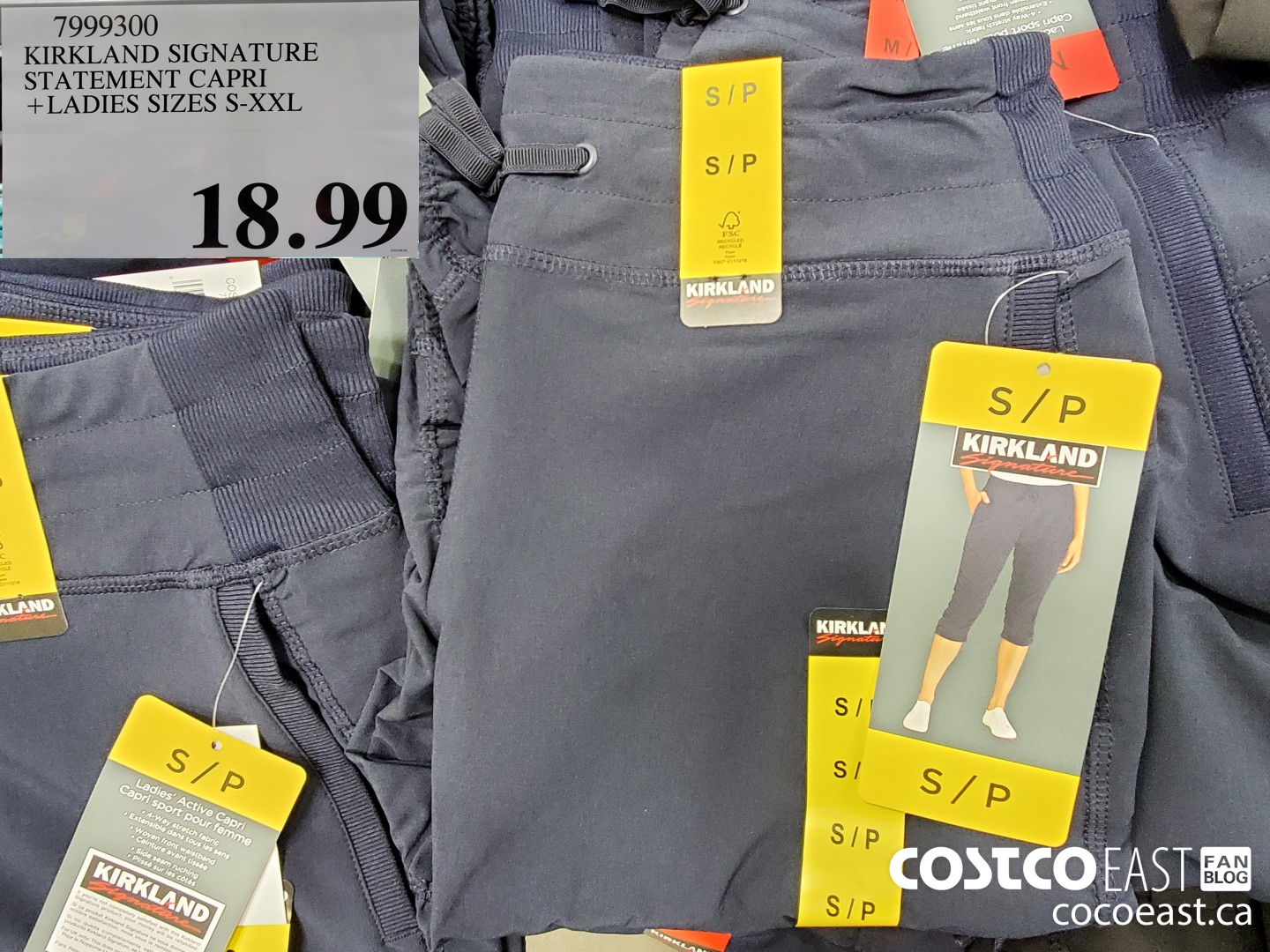 The Eastpoint Axe throw game was another new one ($89.99), and looked like a pretty fun (and safe) outdoor activity. And probably have kept me occupied for hours as a kid.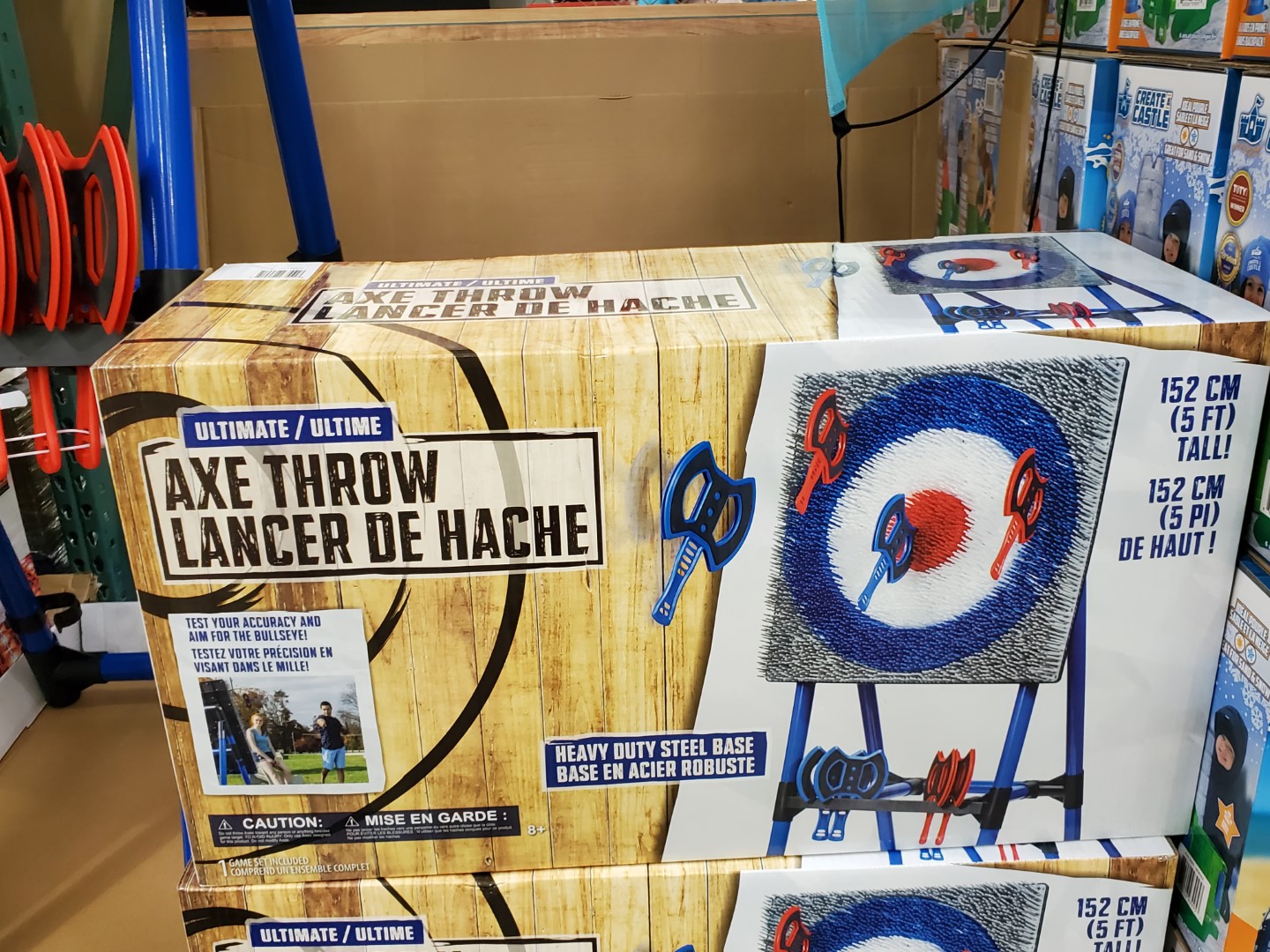 Speaking of occupied for hours as a "kid" I've been watching as the Lego Star wars assortment slowly drops in price.. (went from $39.97 to $19.97)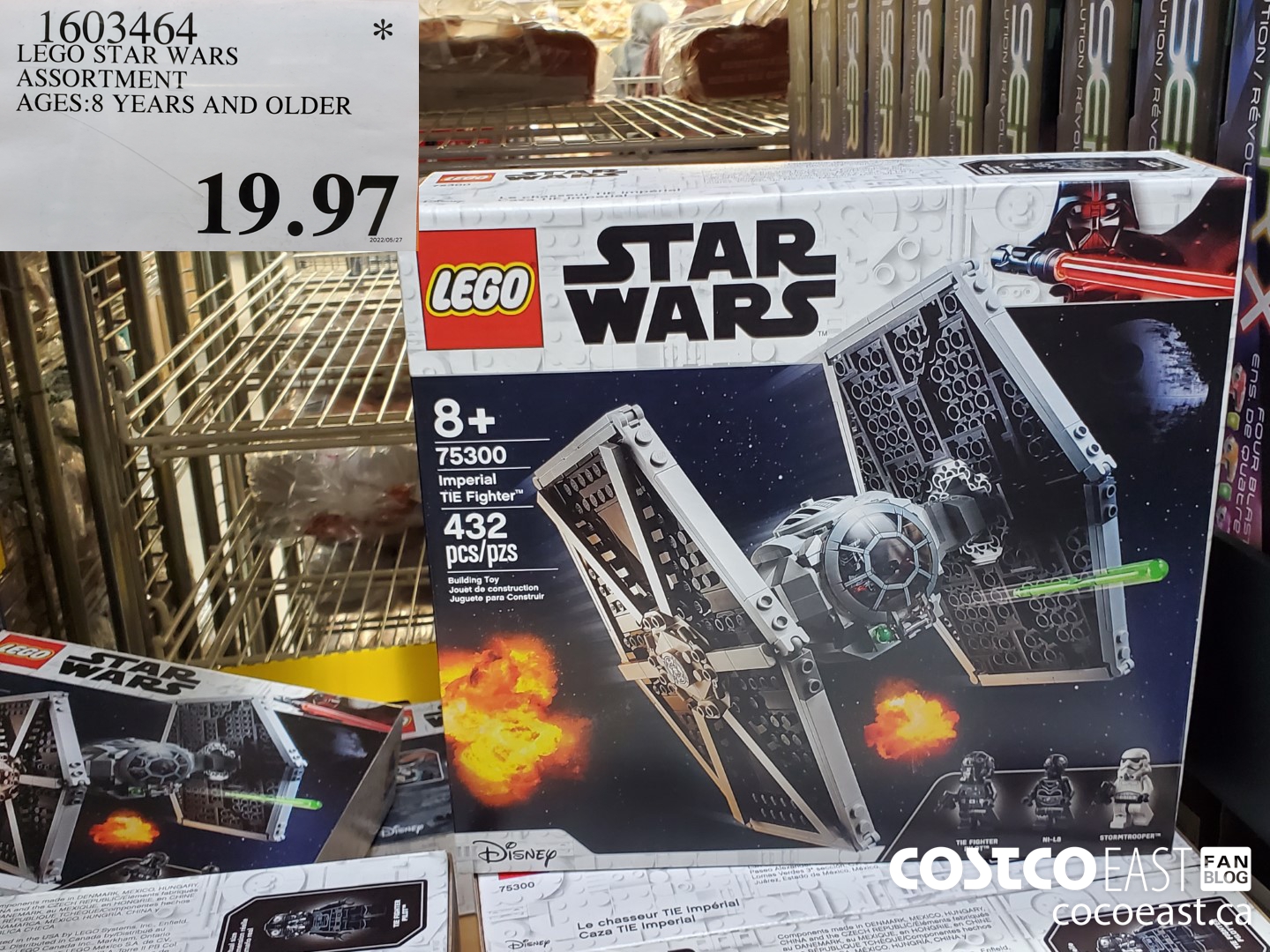 It's only a matter of time before my will is shattered and I have to get one or 2 of them. You can never be too old to enjoy Lego right?
Anyways, there's lots of sales to check out folks. And don't forget the May flyer sales end this weekend so if there's anything you want to stock up on now's the time to do it!
Oh and Jan in Waterdown was wondering… "Does anyone have an opinion about the frozen croissants? They work out to $.50 apiece which is pretty amazing. I don't eat them often at all but it would be a nice treat once in a while"
A few of you have already commented, but feel free to offer your 2 cents!
Have a great weekend folks, and I'll see you on Monday with a whole new batch of sales!
Be kind, be safe and stay healthy!
Please note:
The price at your local Costco takes precedent (or precedence) over the prices listed on this blog.
Costco liquidation/Manager's Special items (ending in .97) vary from store to store.
An asterisk (*) on the price tag means the item is not being re-ordered.
If there is something you really want, ***double check the expiry date*** as some Costco sales items do end mid-week.
***This is a fan run, independent page with no affiliation or endorsement by Costco Wholesale***
Costco Flyer Sales May 2nd – 29th 2022
Costco Weekend Update sales May 27th – 29th 2022