Welcome to the Costco Weekend Sales Update where I'll keep you in the loop on all the awesome sales Costco releases for the Weekend! I'll post them here and on our Facebook page for you to enjoy.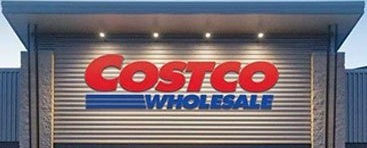 *
*
*
If you'd like to skip ahead to the comments section, click here!
Is it the weekend already??? I don't know how that happens so quickly, I guess time flies when you've got cute cats!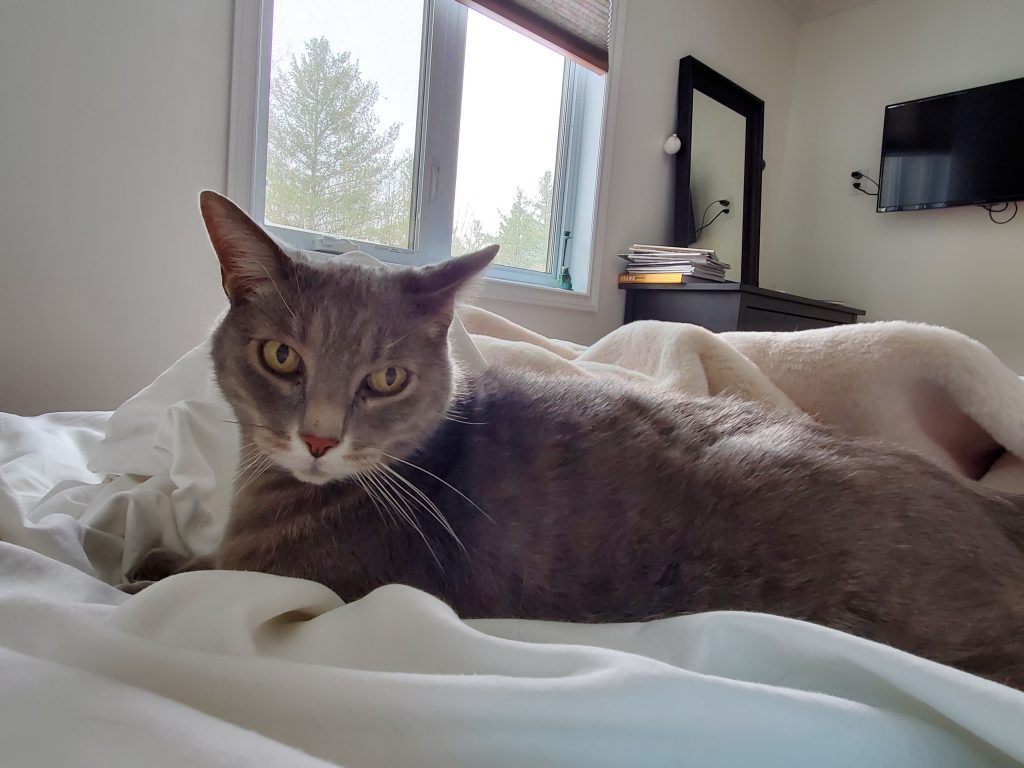 Of course when the cats are all cute and squishy on the bed it becomes very difficult to actually get out of bed. However, one must get to Costco early-ish on Fridays because it can quickly fill up in there!
I was talking in Mondays Treasure Hunt post about how great it was to see the Spring/Summer seasonal items really starting to fill out the aisles, and today was no different as Costco had the Hyperlite infant, child, youth and adult PFD's in stock.
I feel like these are usually in high demand later on in the spring, so if you think you're going to be needing them I'd grab 'em now.
I've been singing the praises of the Feit electric LED string lights for a few years (at least) now, and they're back!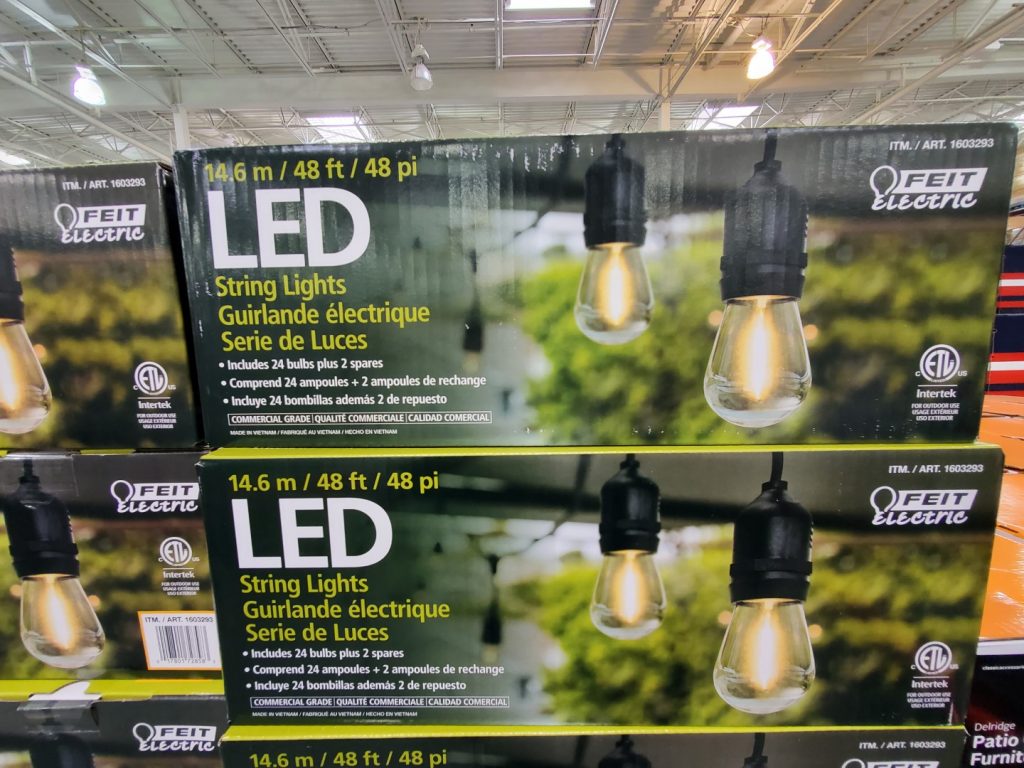 While not on sale yet, these are great lights. We've had ours up outside for several years, straight through winter and they still work perfectly. They aren't on sale yet, but thanks to our handy search feature I've found when they were on sale previously.
Yes they are $6.00 more expensive than last year, but with inflation, supply chain issues etc. that's not a huge jump. That being said, maybe wait a few weeks and see if they go on sale!
The Promix organic vegetable & herb mix is another great deal at Costco, and at $17.99 for the 112L bale it's $10.00 cheaper than at other box stores.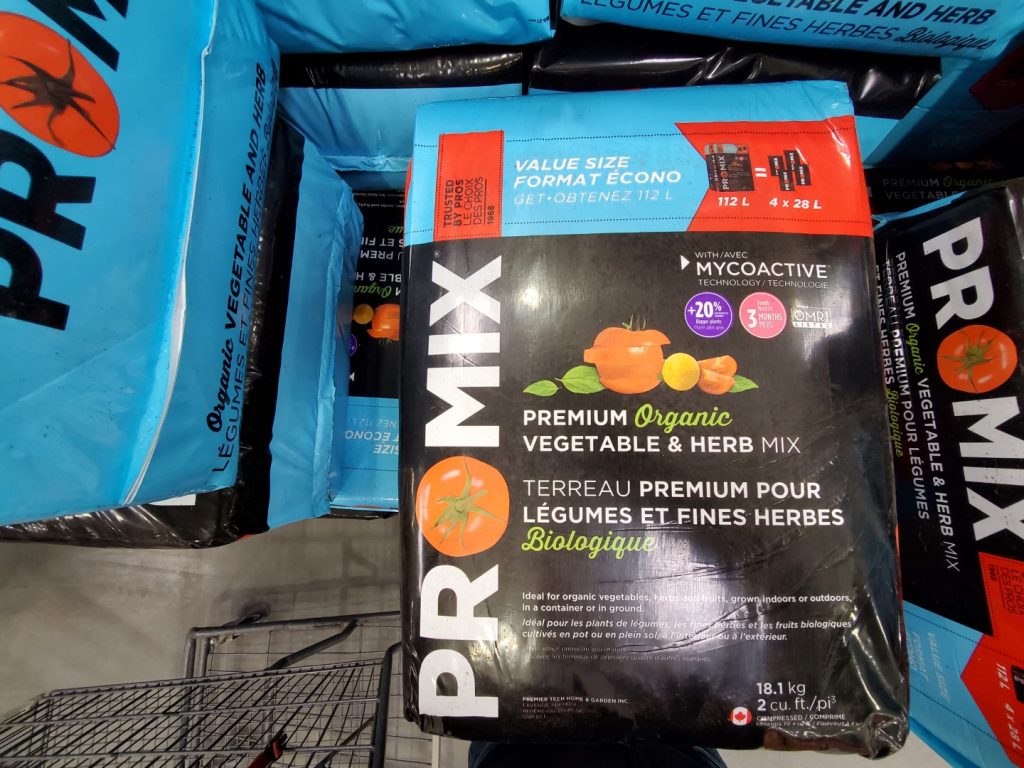 I used 3 or 4 (??? can't remember!) of these last year in our vegetable boxes and I don't know if you remember the size of the Tomatillo plants, and now I can't find an appropriate picture, but they were at least 6 feet tall so I'd say this mix worked great!
If you're interested in kitchen gadgets and implements of cooking magic, the Ninja indoor grill with smart probe is on sale for $30.00 off @ $169.99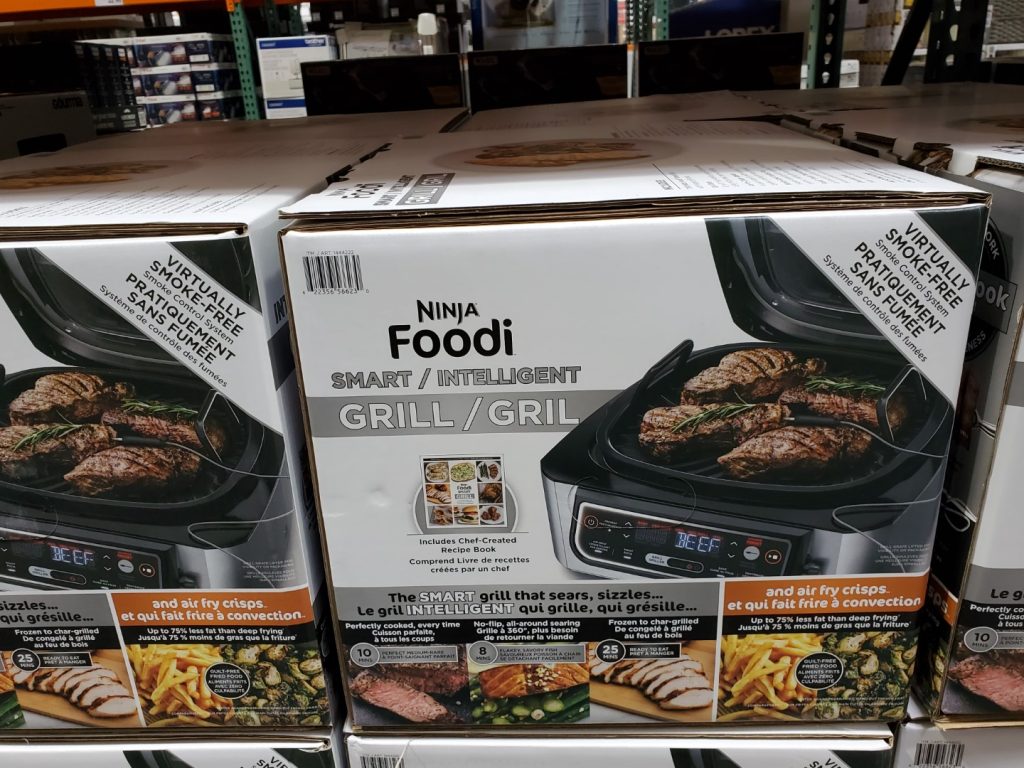 This might be a great appliance for you if you don't have the space for a grill, or you're in an apartment building and can't have a grill on your balcony. I've never used one of these before, does anyone have any experience with these?
Oh and that Unique 7 cu. ft. retro Blue bottom mount fridge is on sale for $150.00 off!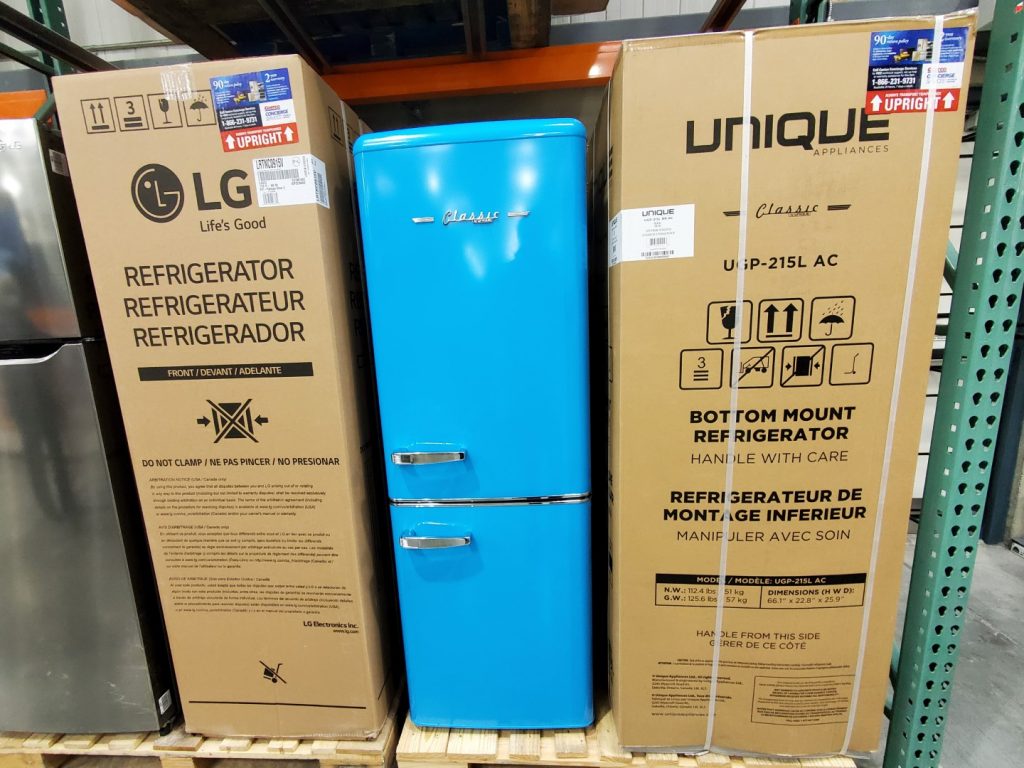 Pretty sweet folks, pretty sweet. It would require just the right kind of space for it to fit in properly with it's surroundings, but in the right spot…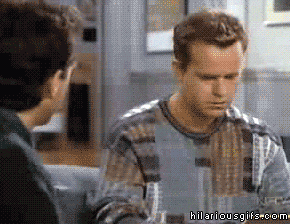 Well it's Blue, but yes GOLD Jerry!
I've found myself once again eyeballing the Samsung "The Frame" 55″ TV.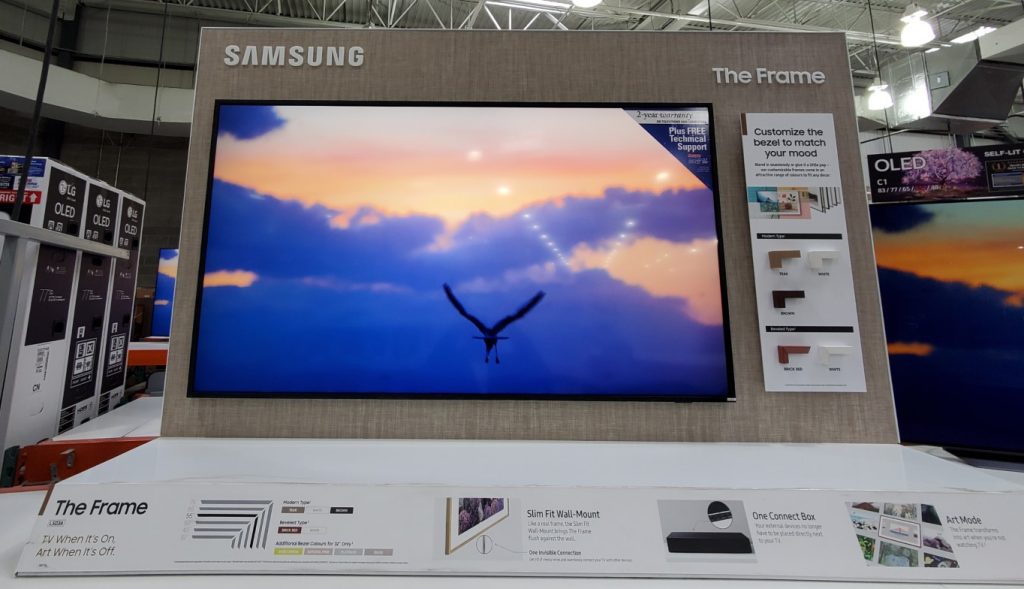 I like the idea that you can change the "frame" on it.
Then put it into "art mode" and display (obviously) pictures of your cats.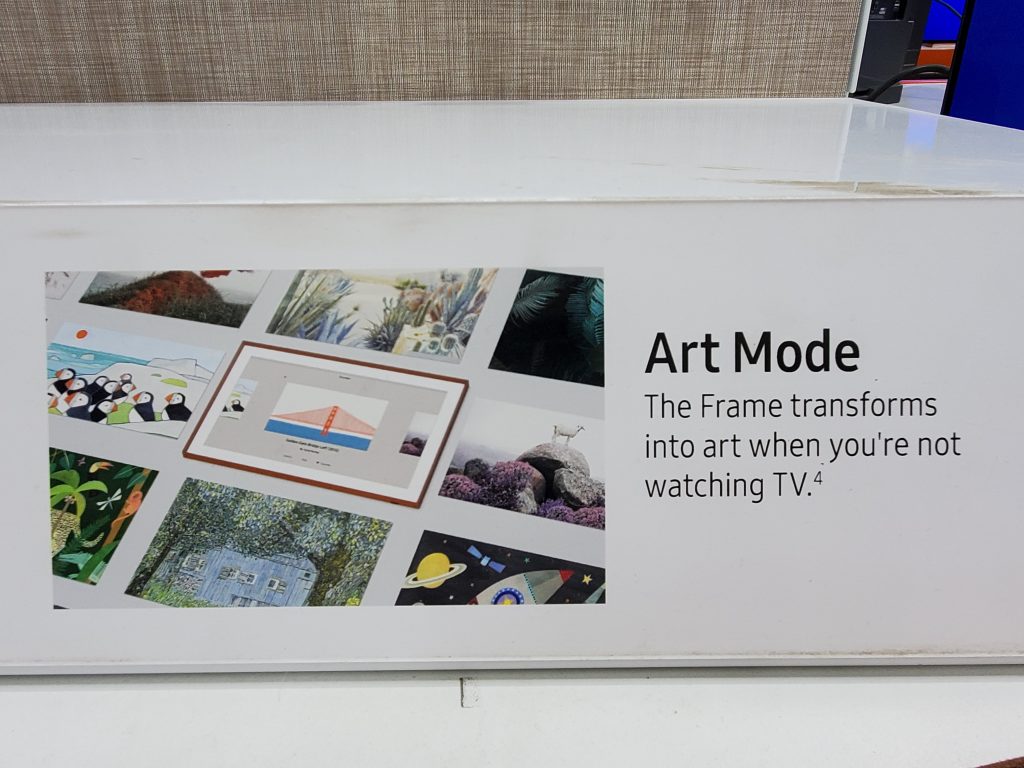 And it's got it's cable concealed against the wall and all the connections in a separate box that isn't a part of the TV itself, making it really flat to the wall.
Does anyone have one of these and care to share their experience with it?
I'm going to let you go here folks, have a great weekend and enjoy the weekend browse.
Maybe take a tip from Ewok and….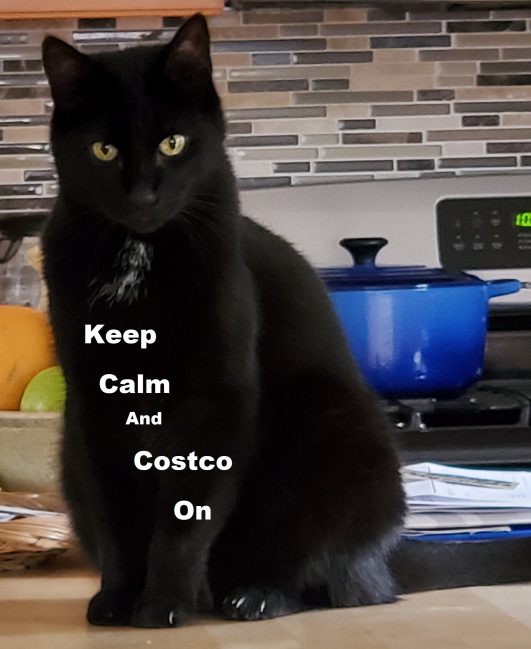 Cheers!
I think it's important to remember that we're not out of the corona virus weeds yet, and each province has their own Health recommendations based on the provinces individual risk assessment and I would recommend that you follow the recommendations for your specific province. Information can be found at the following websites.
Newfoundland COVID-19 information
New Brunswick COVID-19 information
Nova Scotia COVID-19 information
Go here for the latest Costco Coronavirus updates: https://www.costco.ca/coronavirus-response.html
So there you go, a little reading material for you.
Be kind, be safe and stay healthy!
Please note:
The price at your local Costco takes precedent (or precedence) over the prices listed on this blog.
Costco liquidation/Manager's Special items (ending in .97) vary from store to store.
An asterisk (*) on the price tag means the item is not being re-ordered.
If there is something you really want, ***double check the expiry date*** as some Costco sales items do end mid-week.
***This is a fan run, independent page with no affiliation or endorsement by Costco Wholesale***
Costco Weekend Update sales March 4th – 6th 2022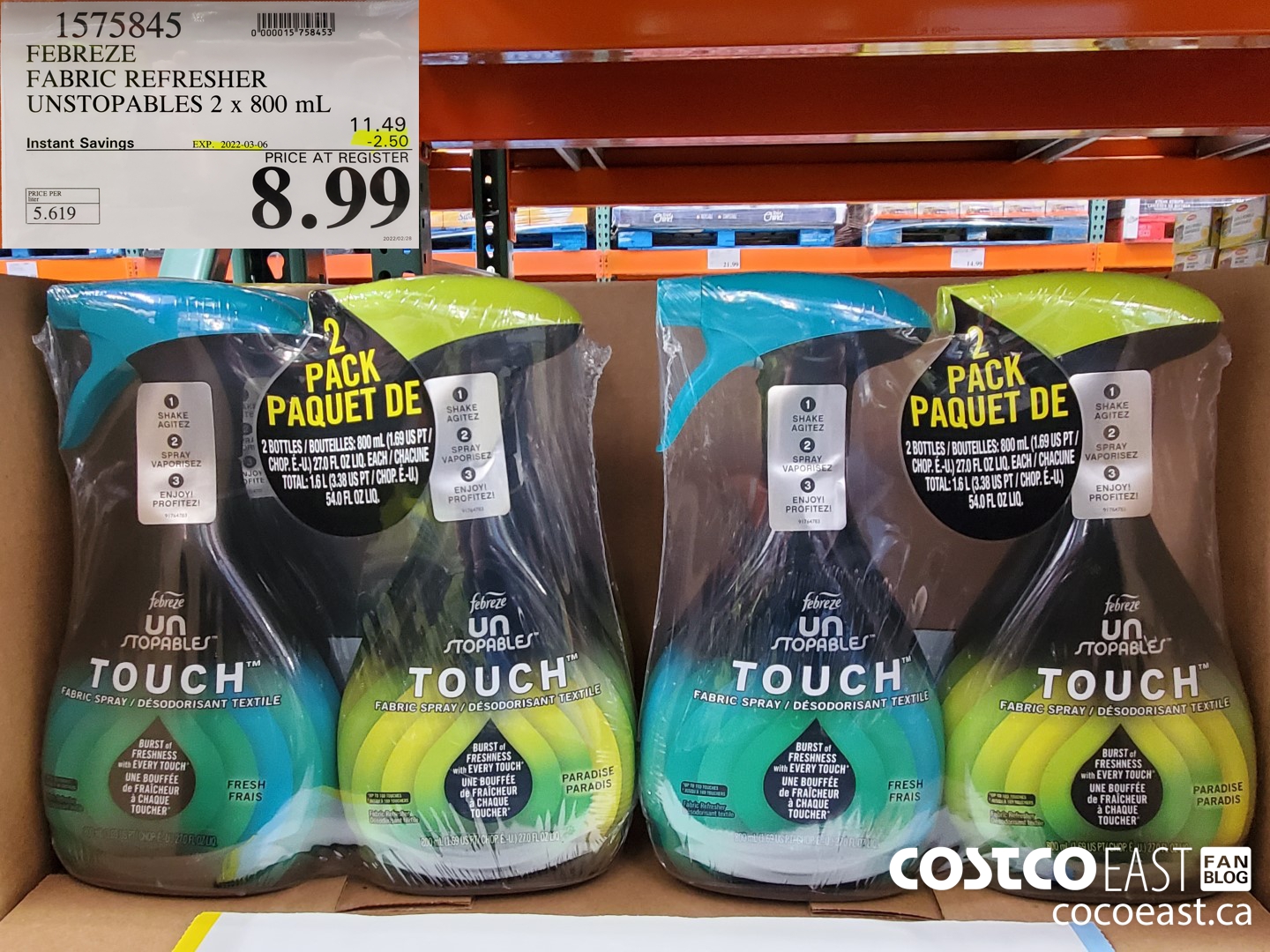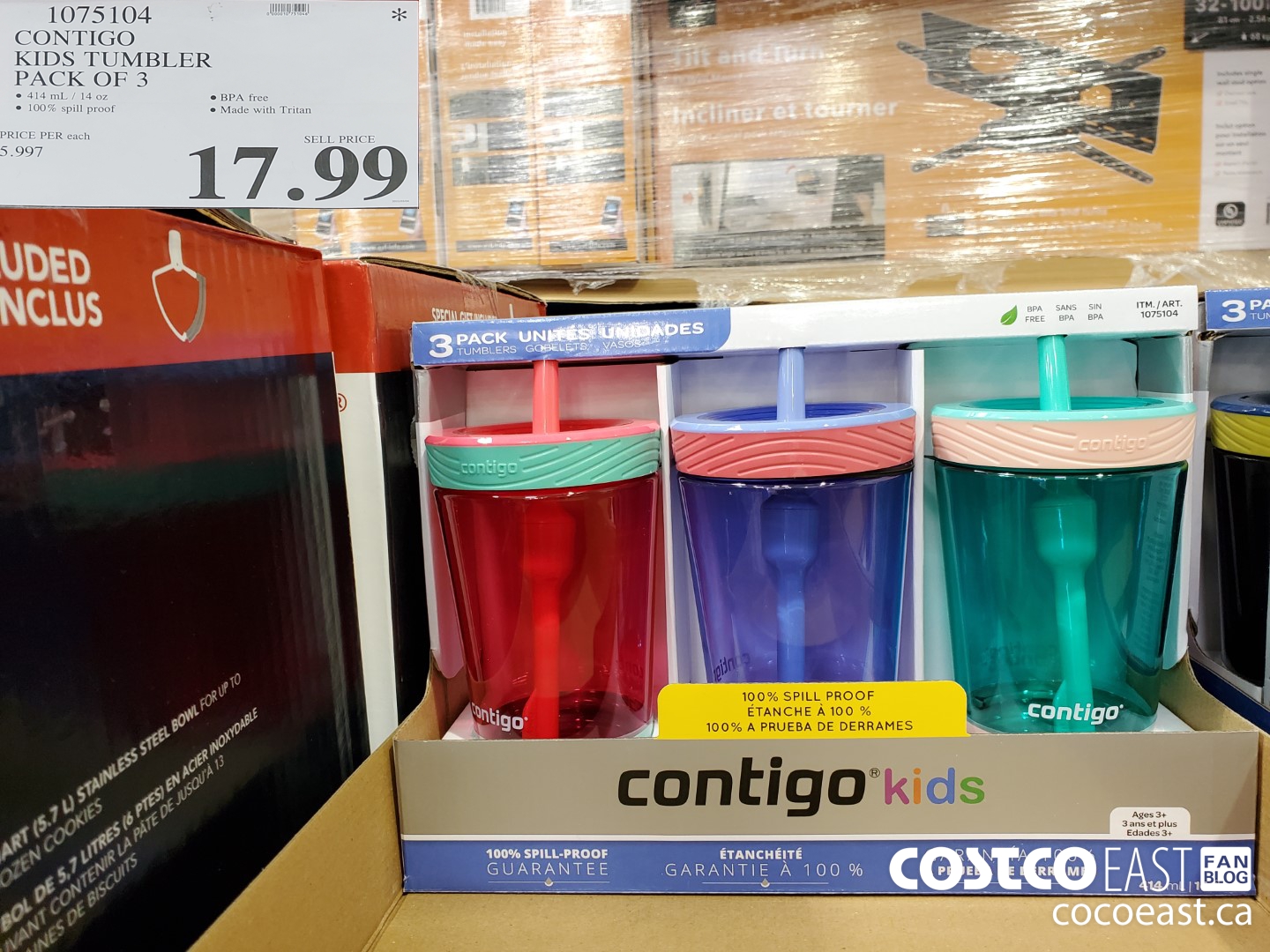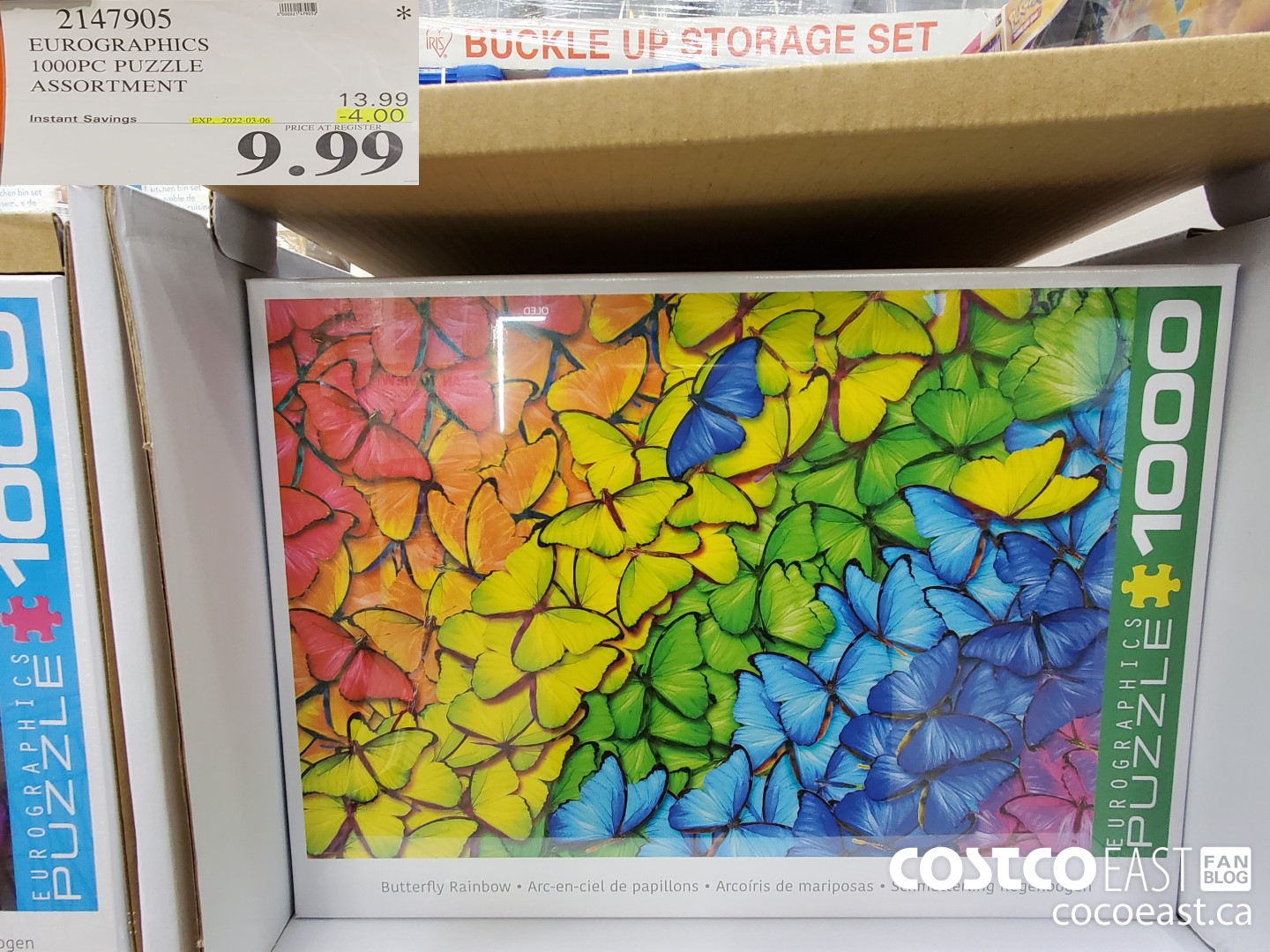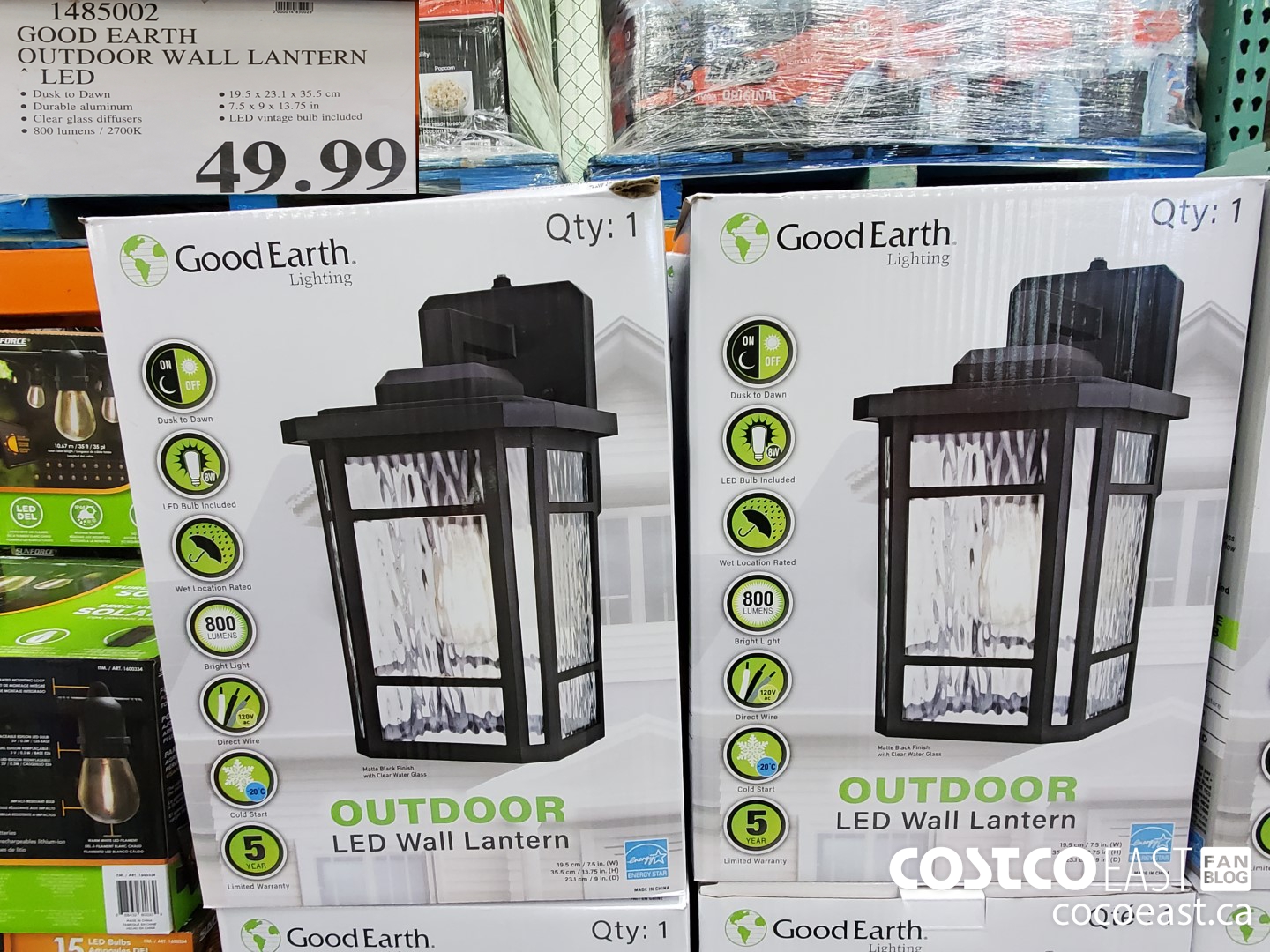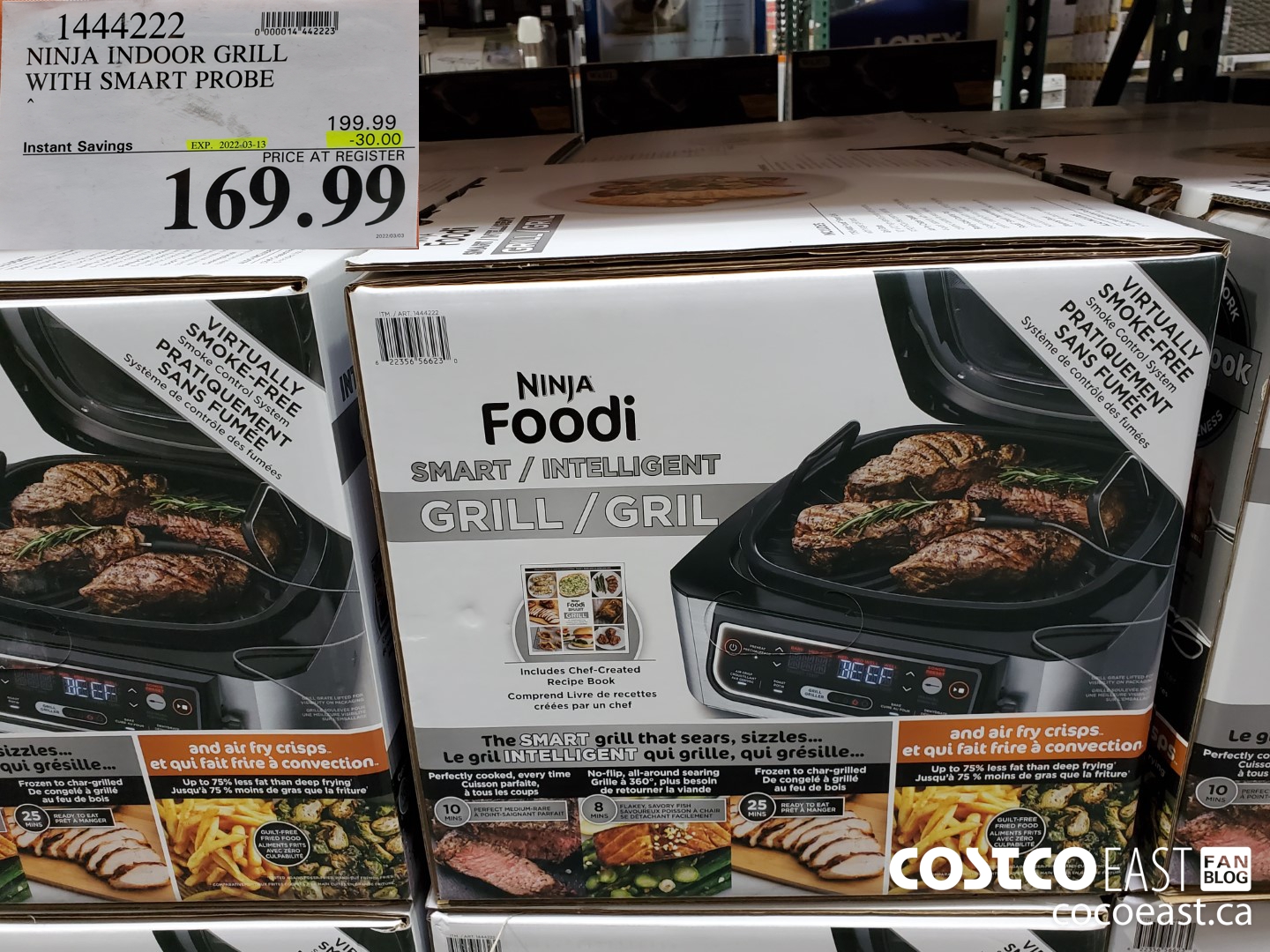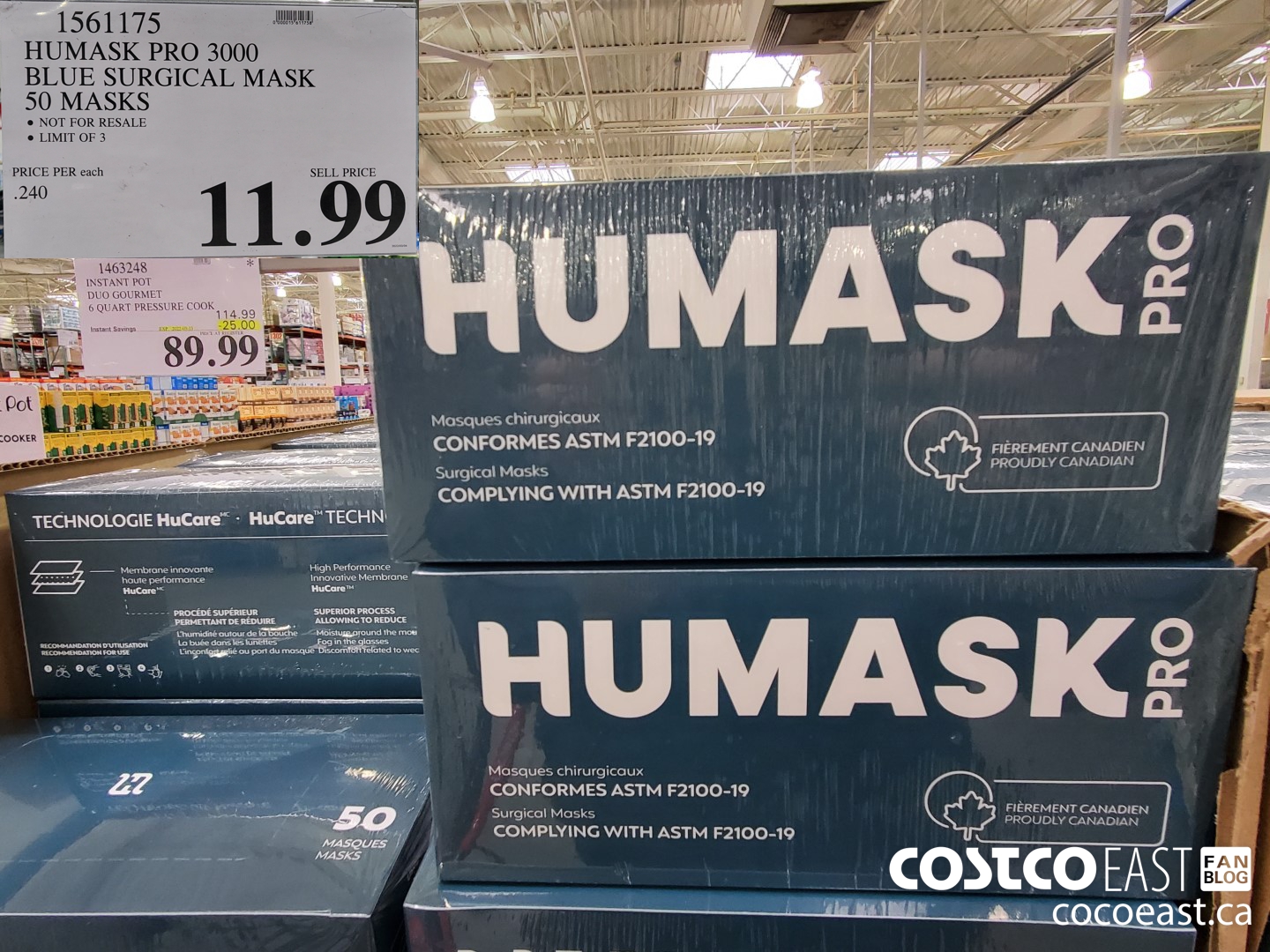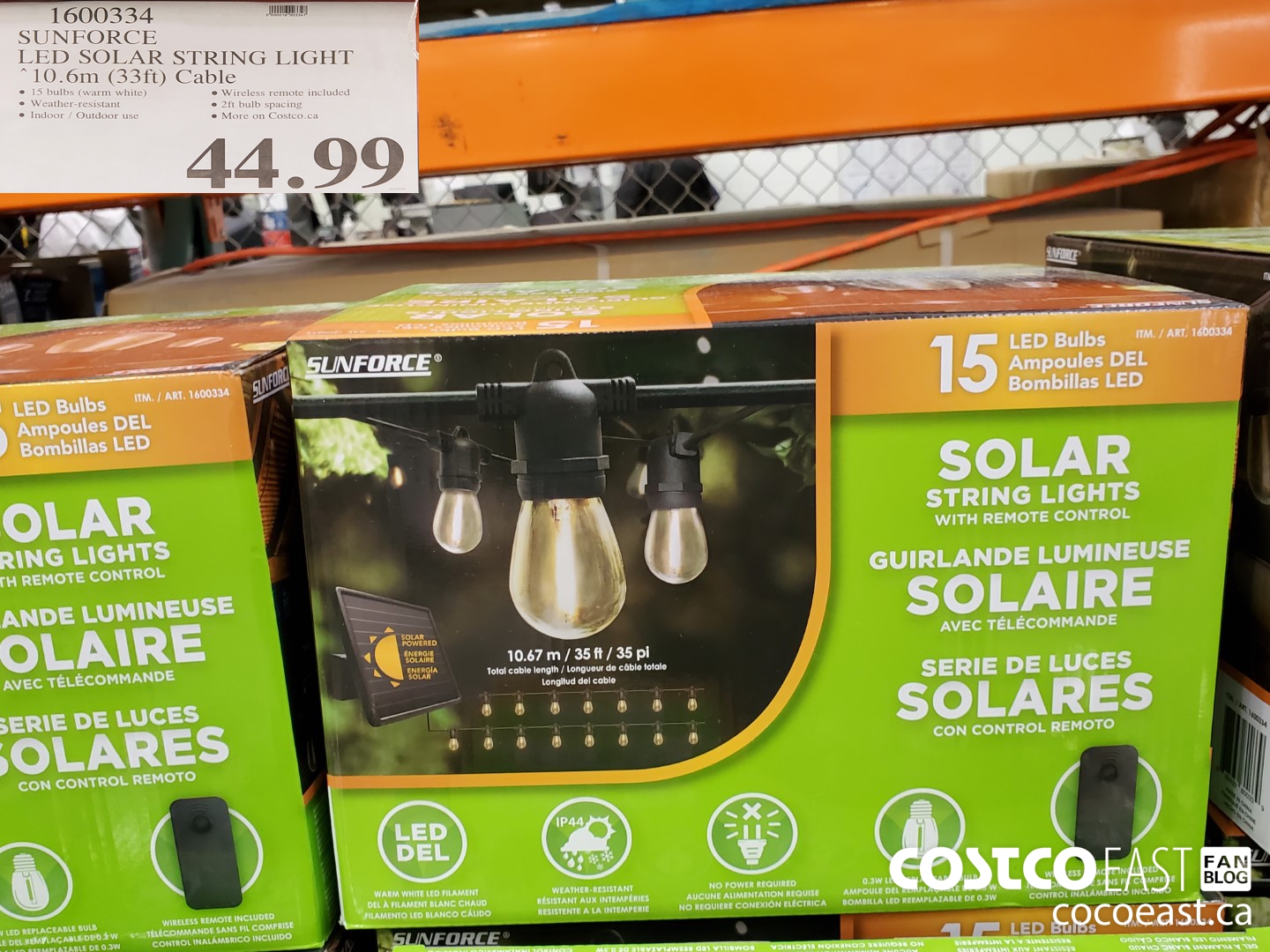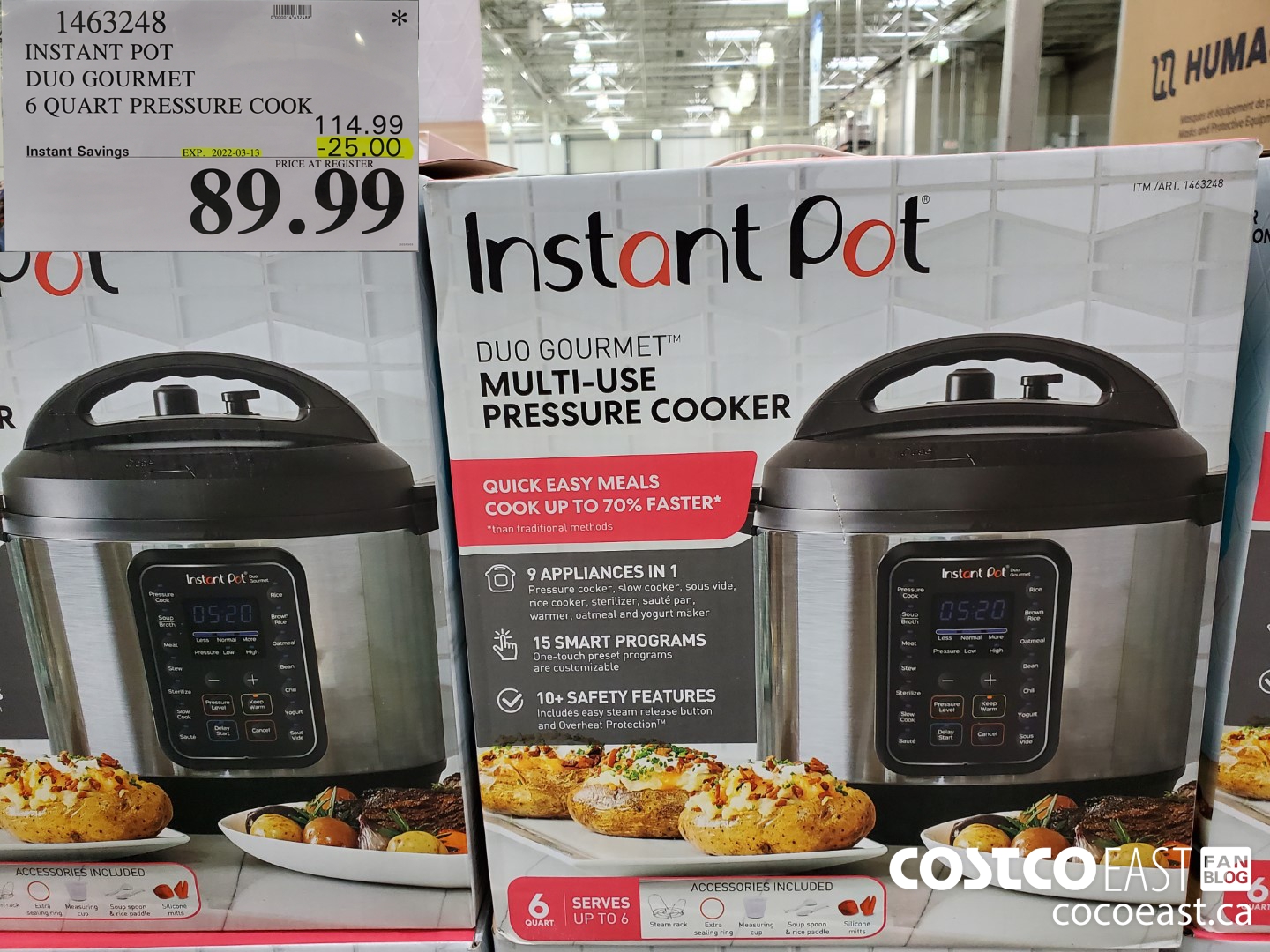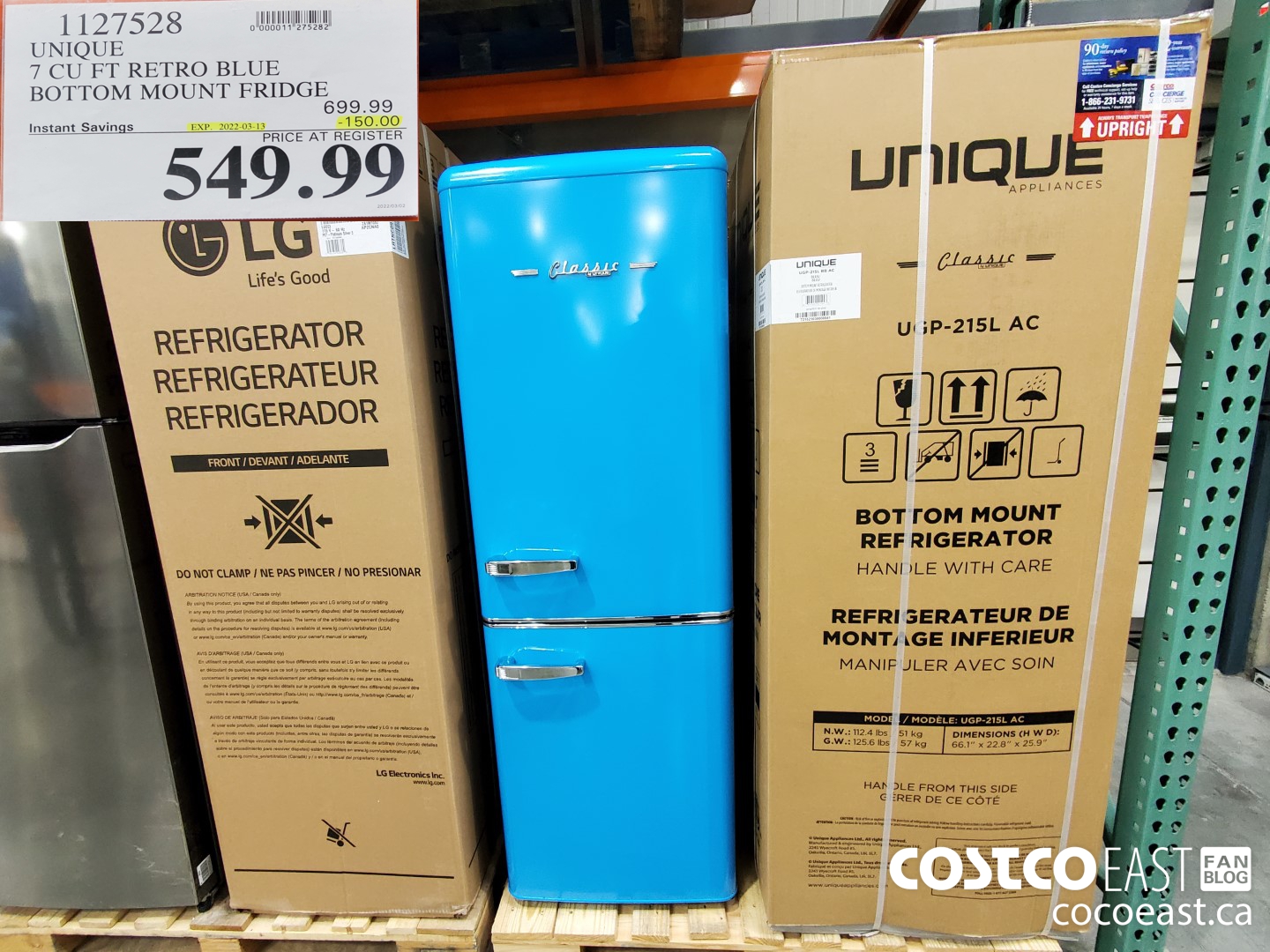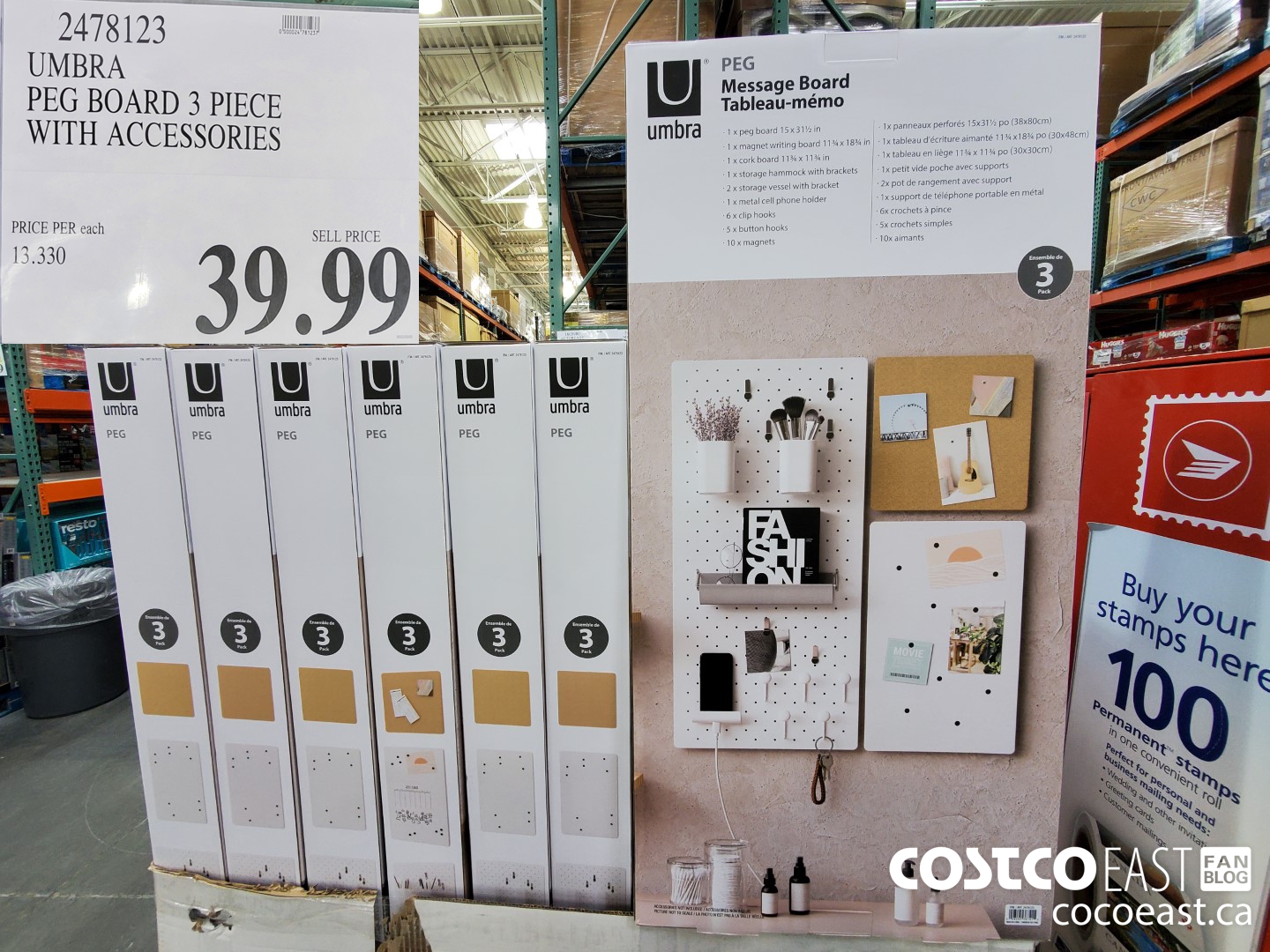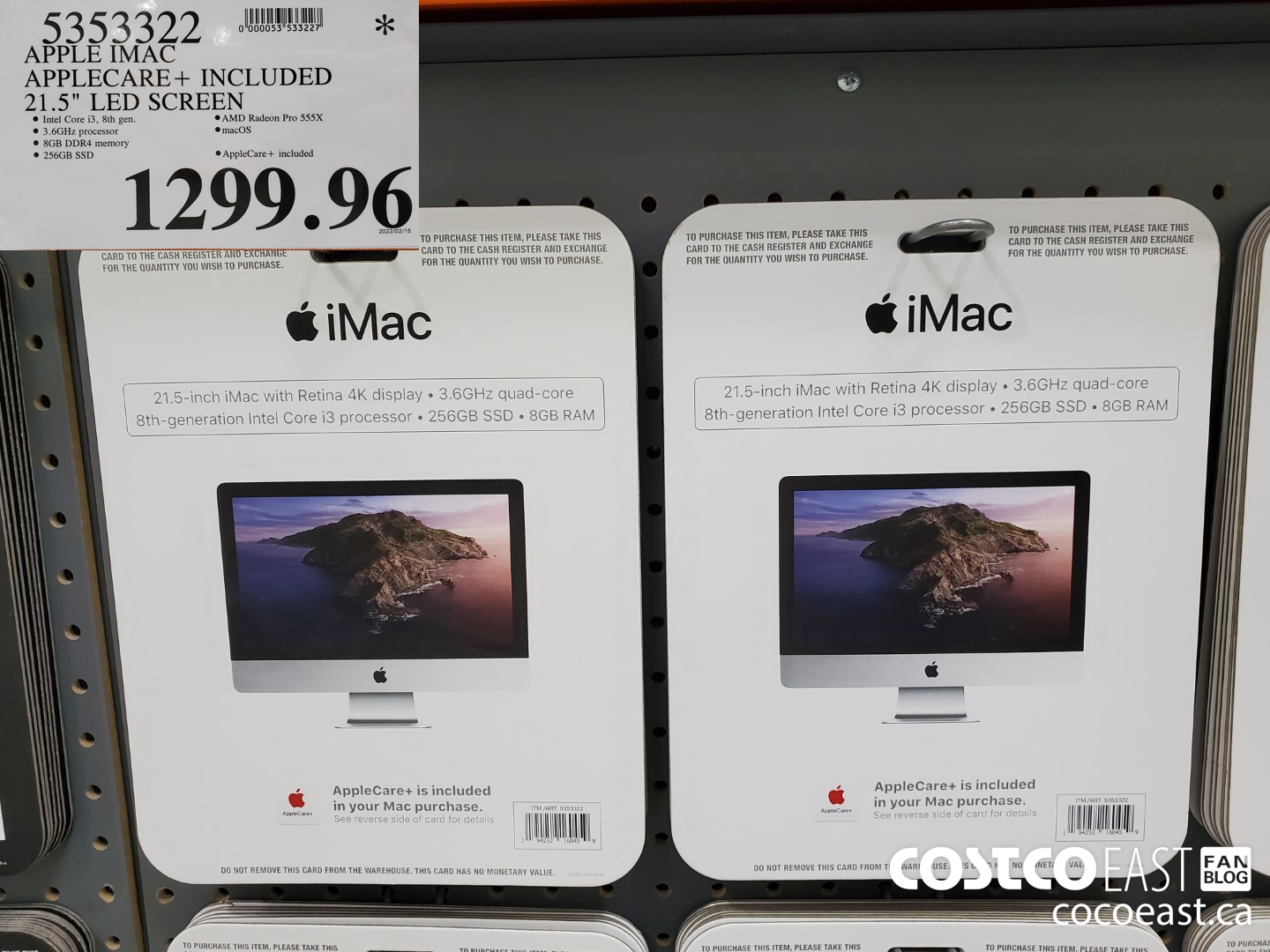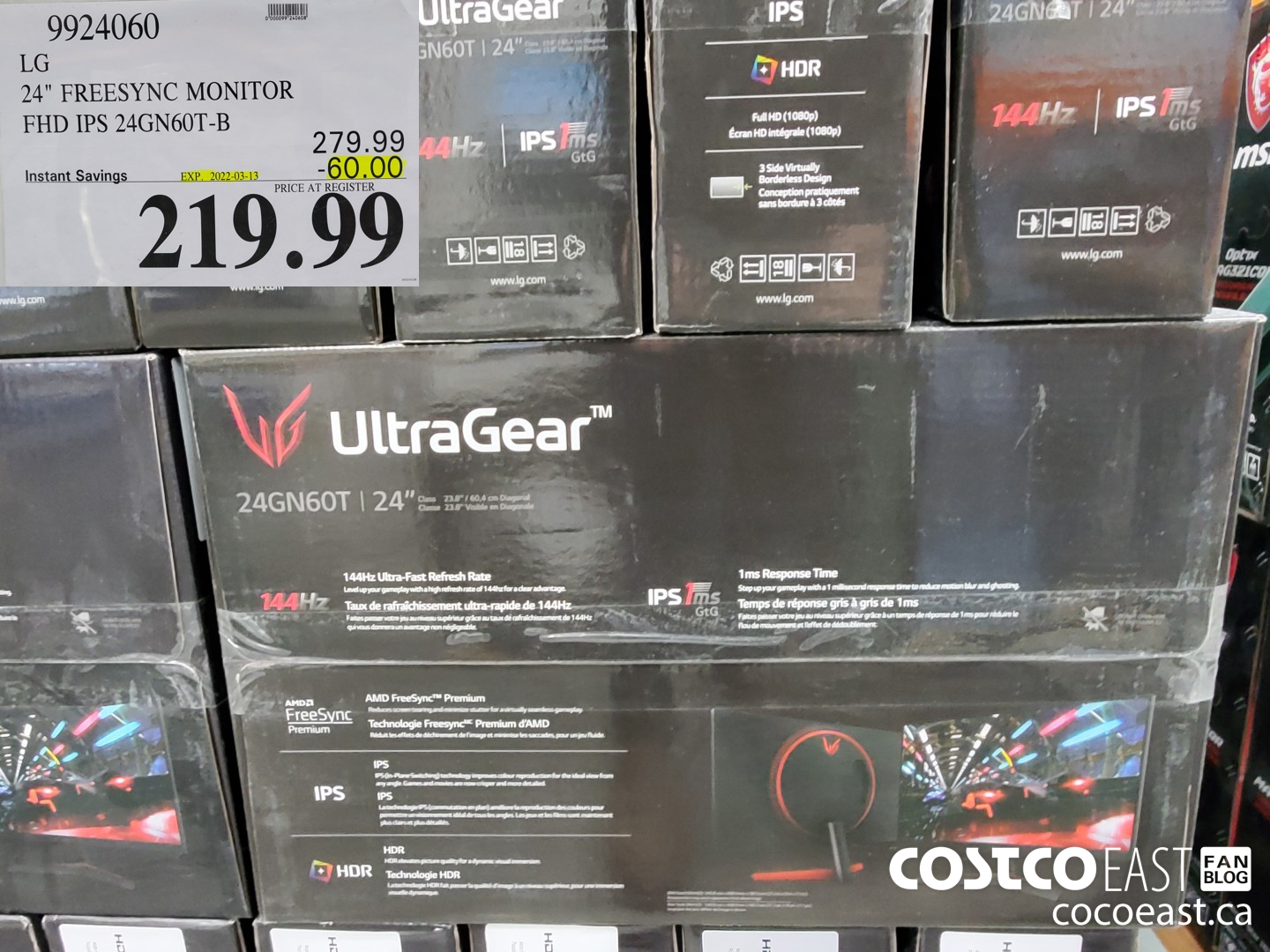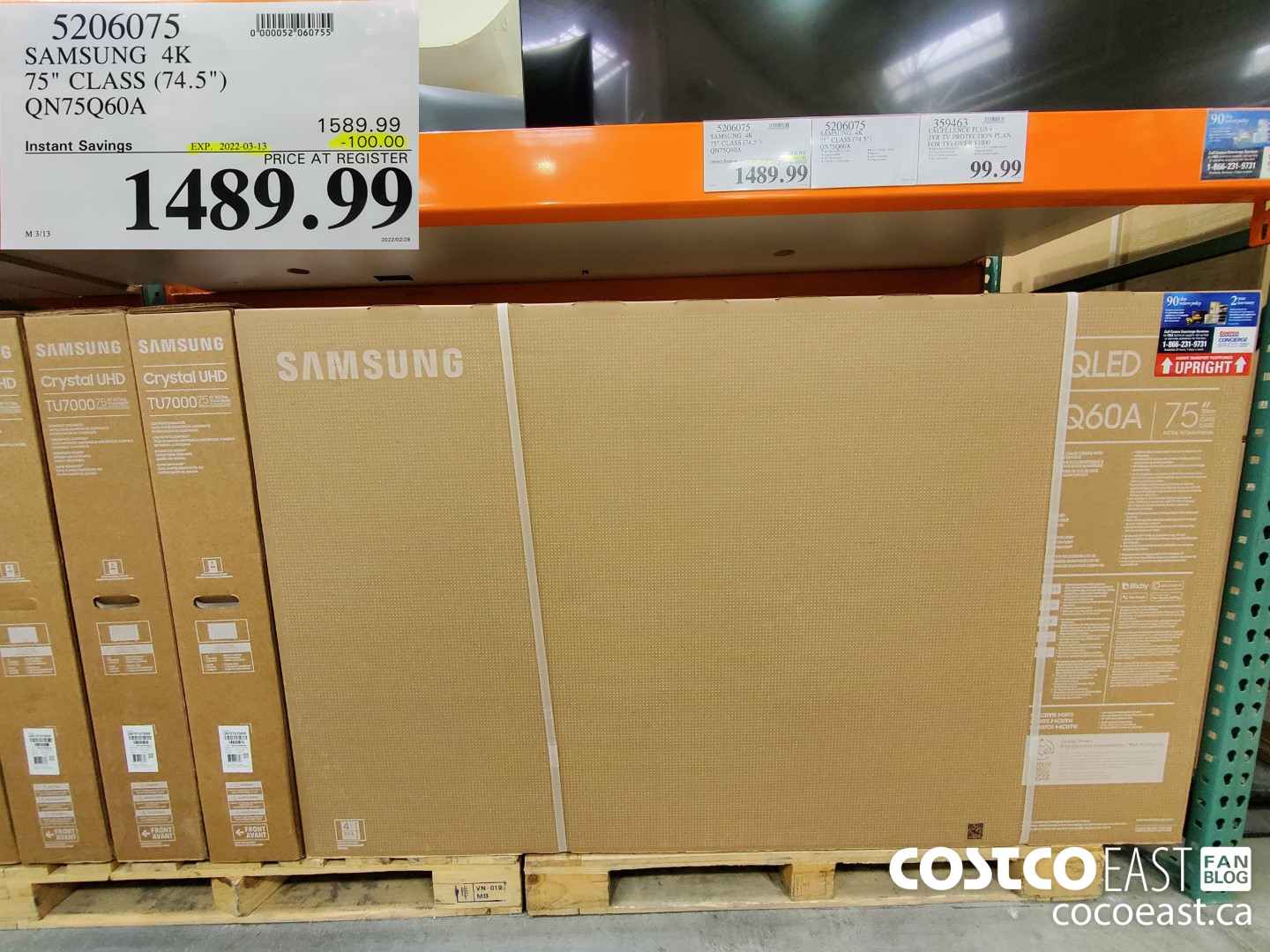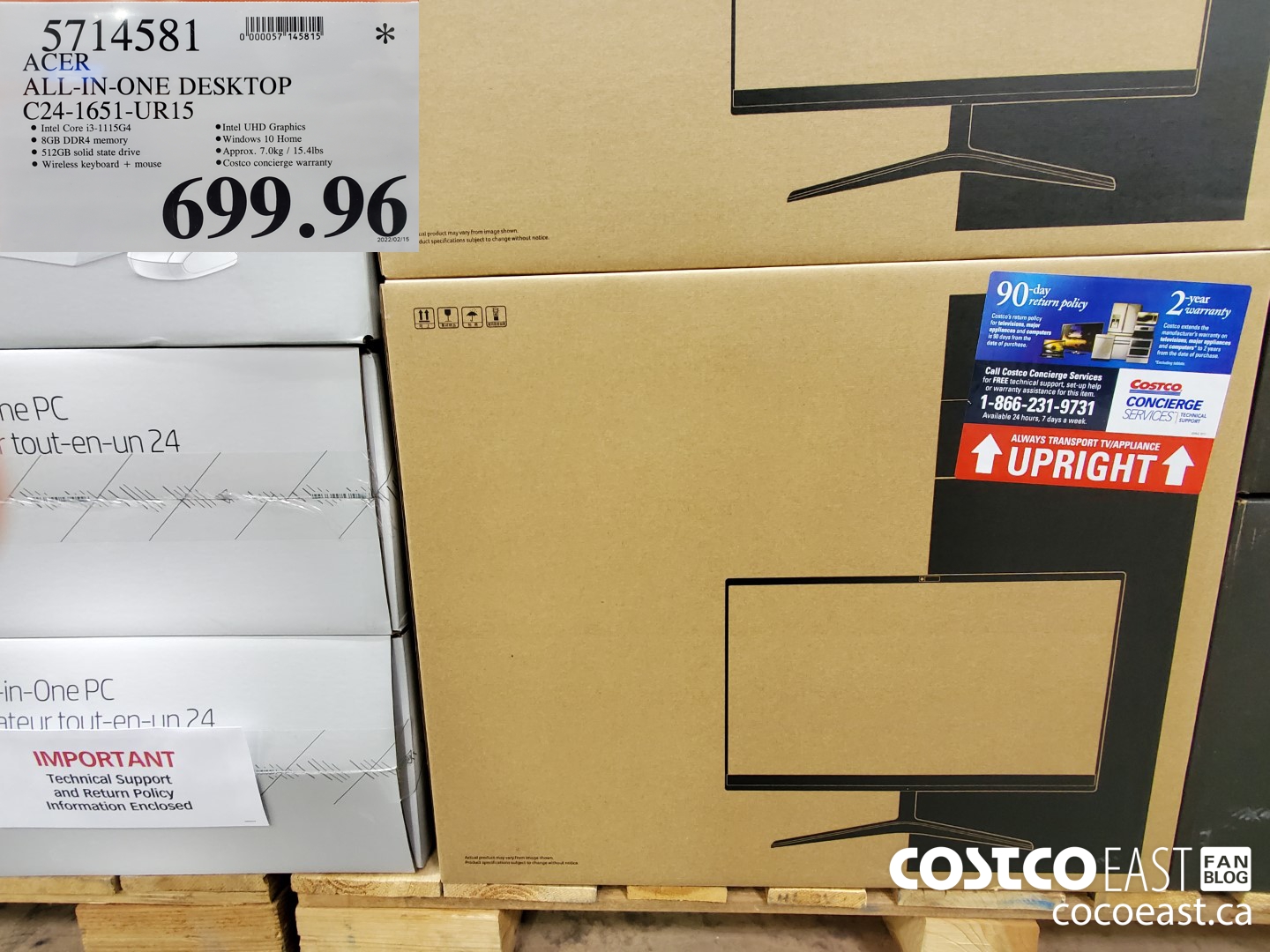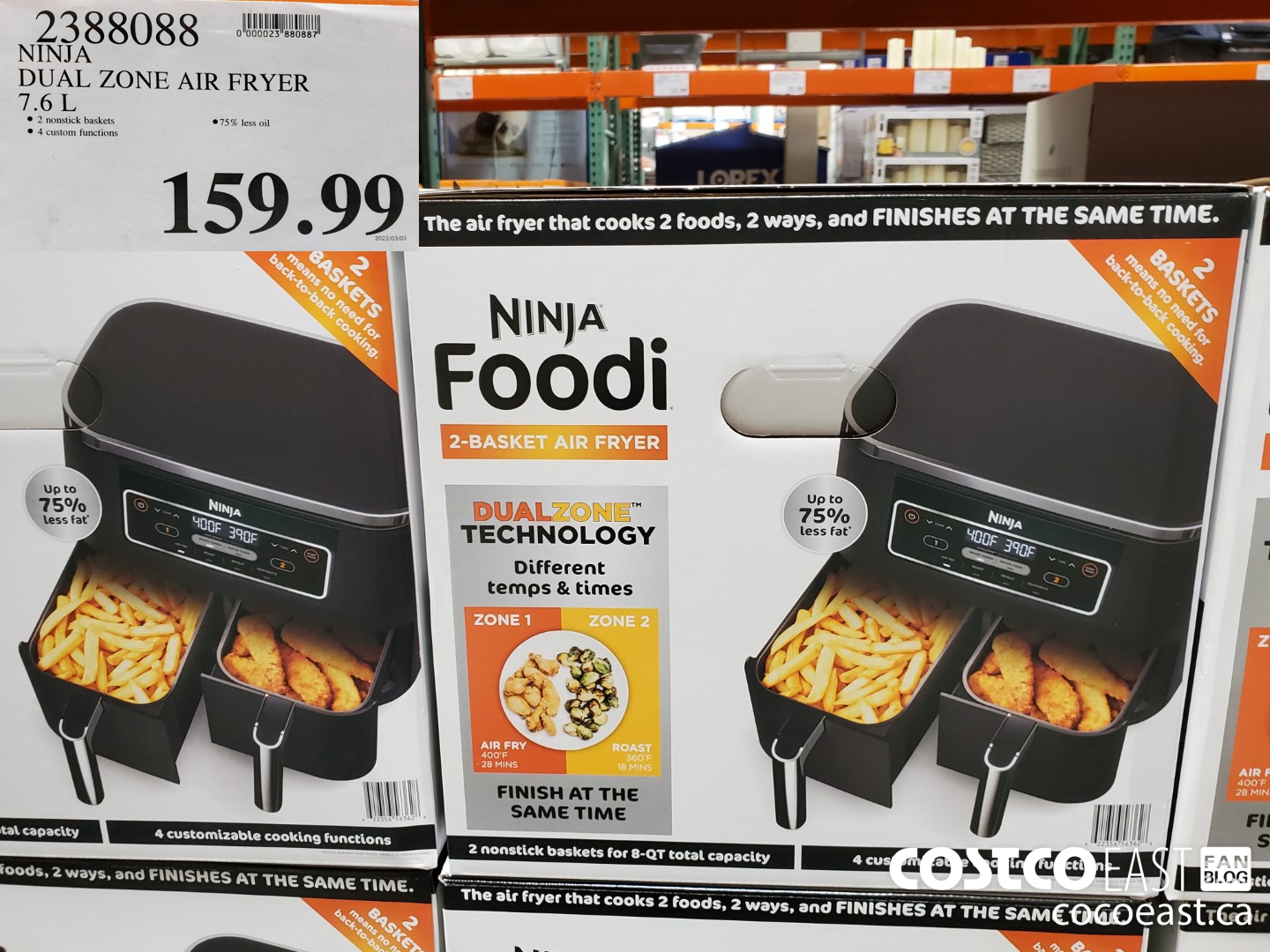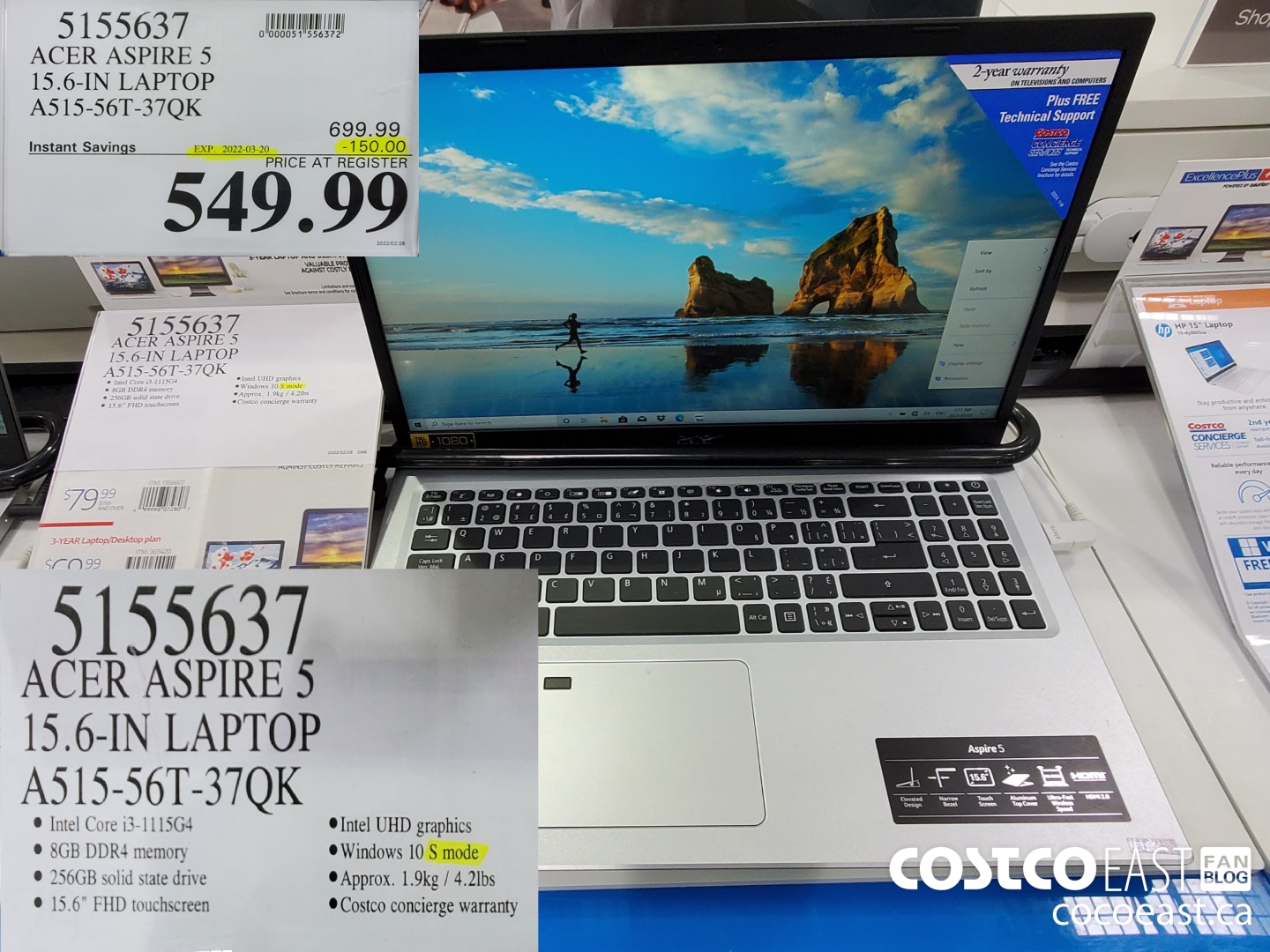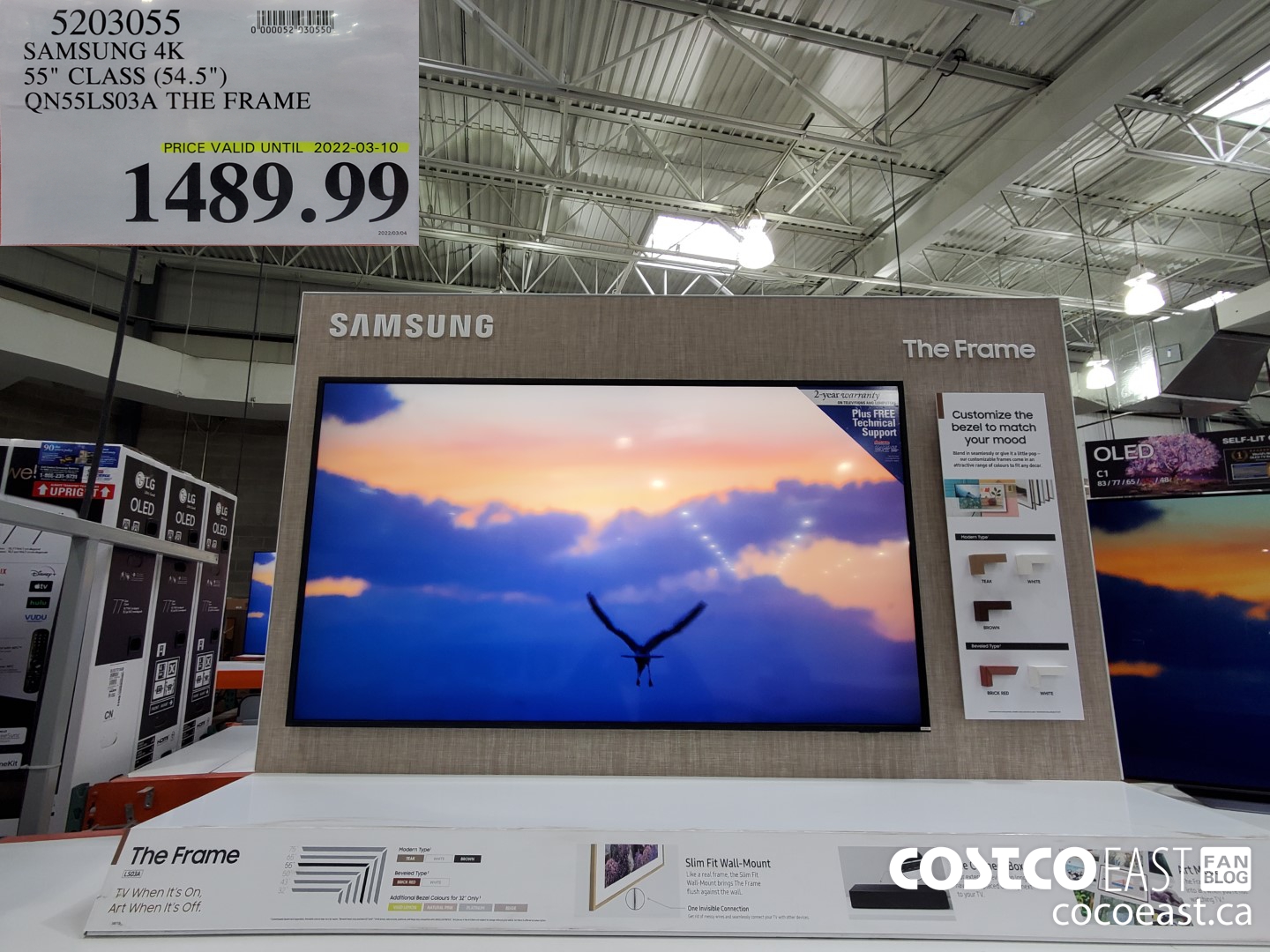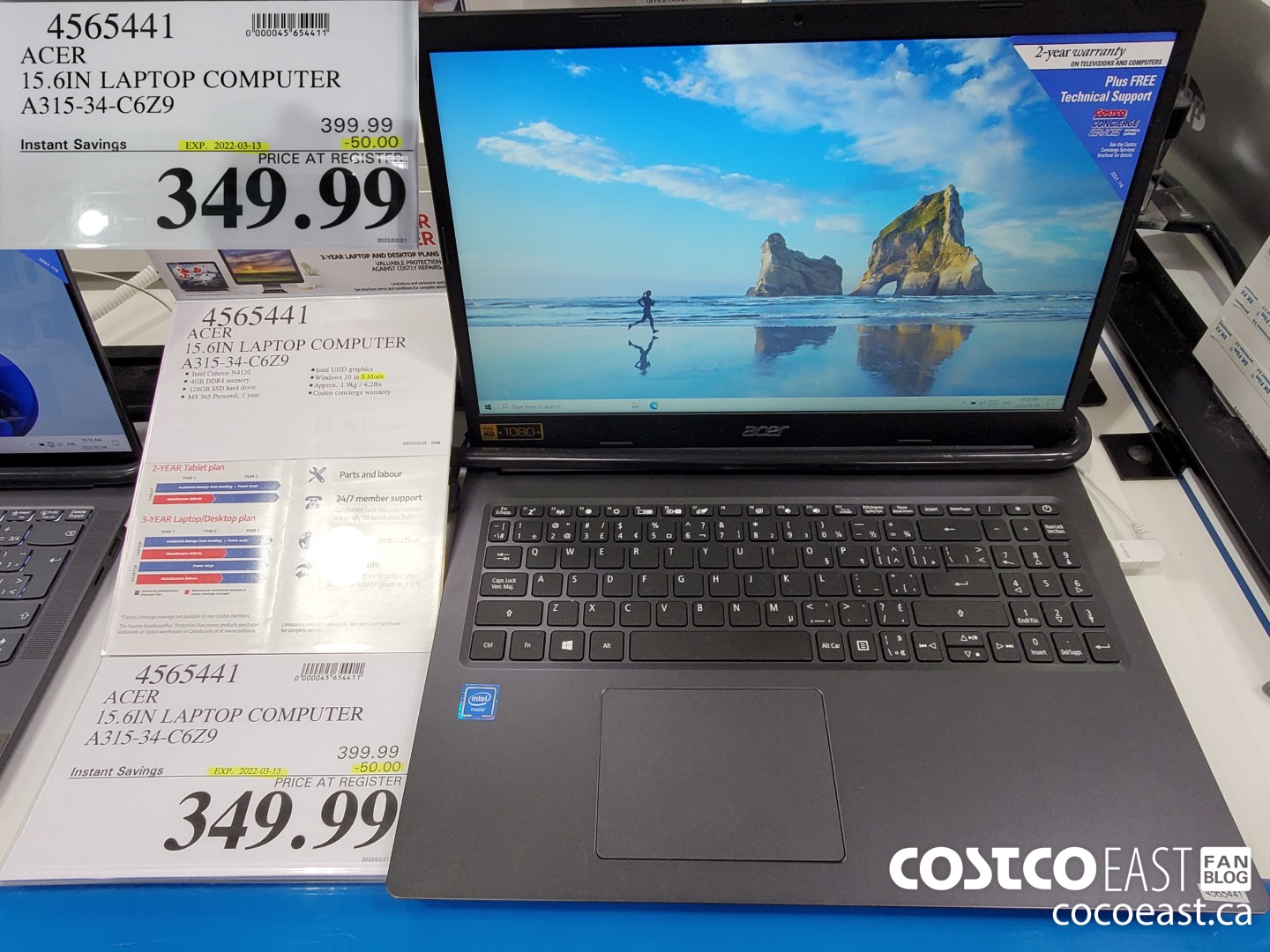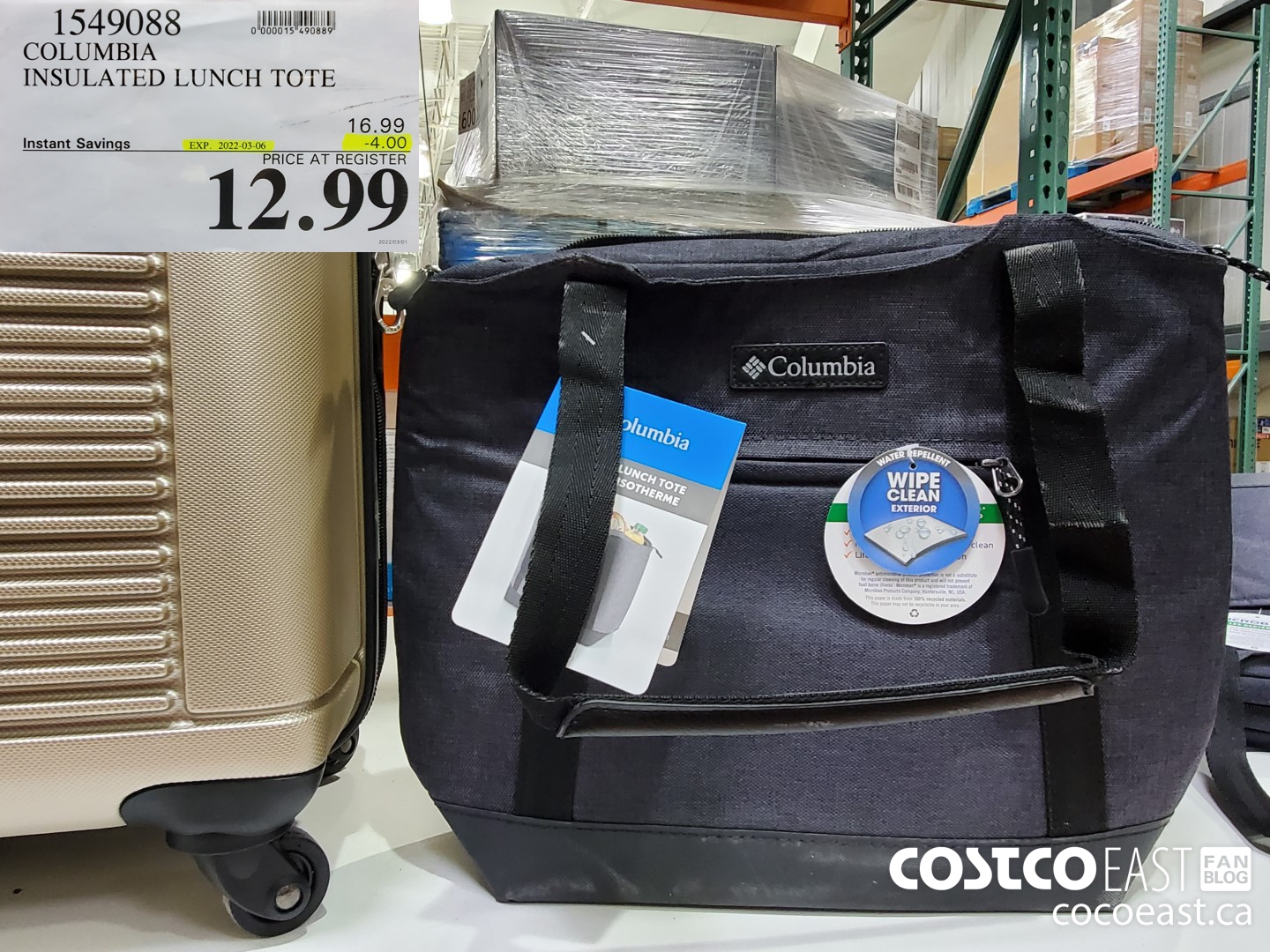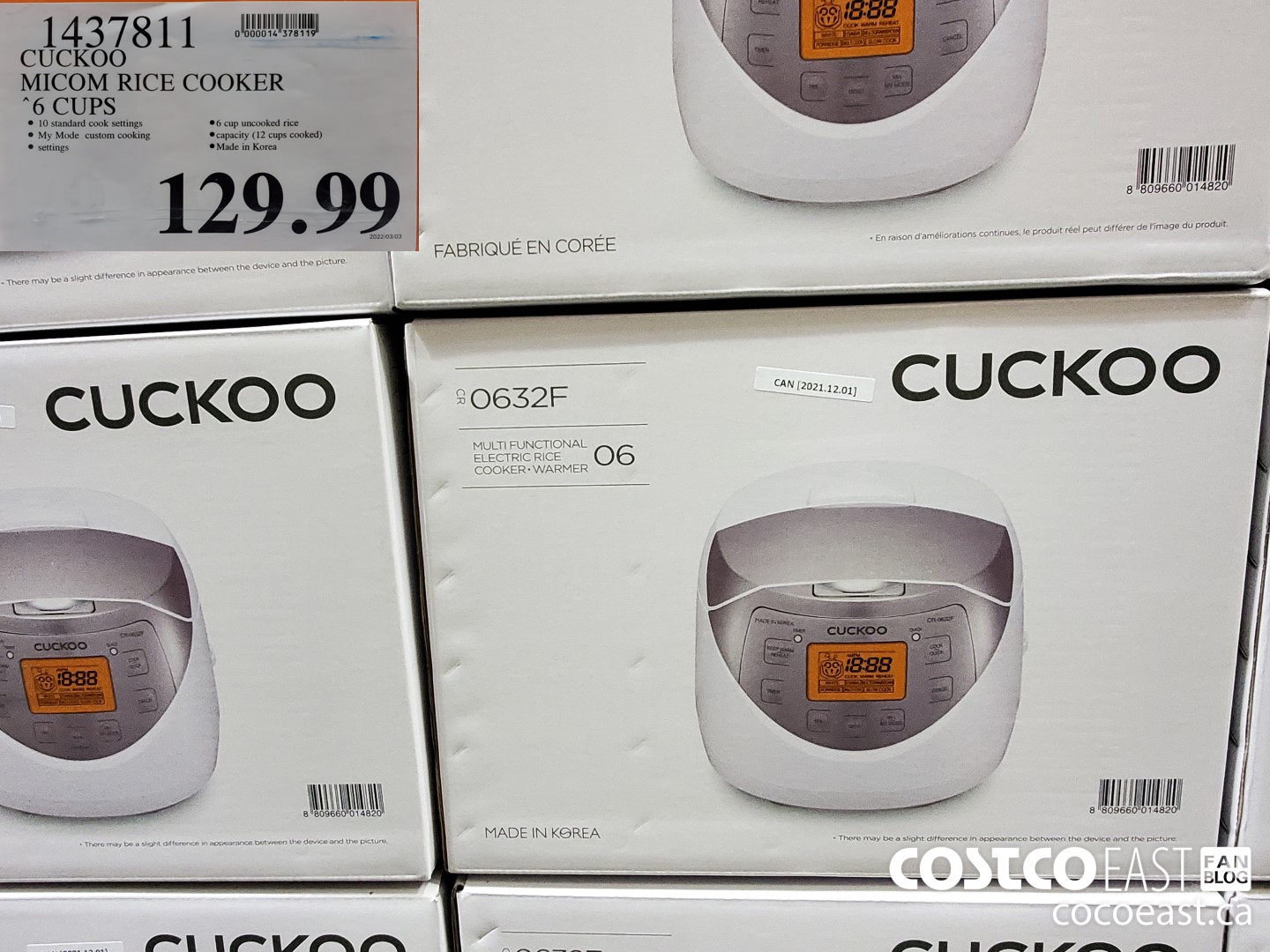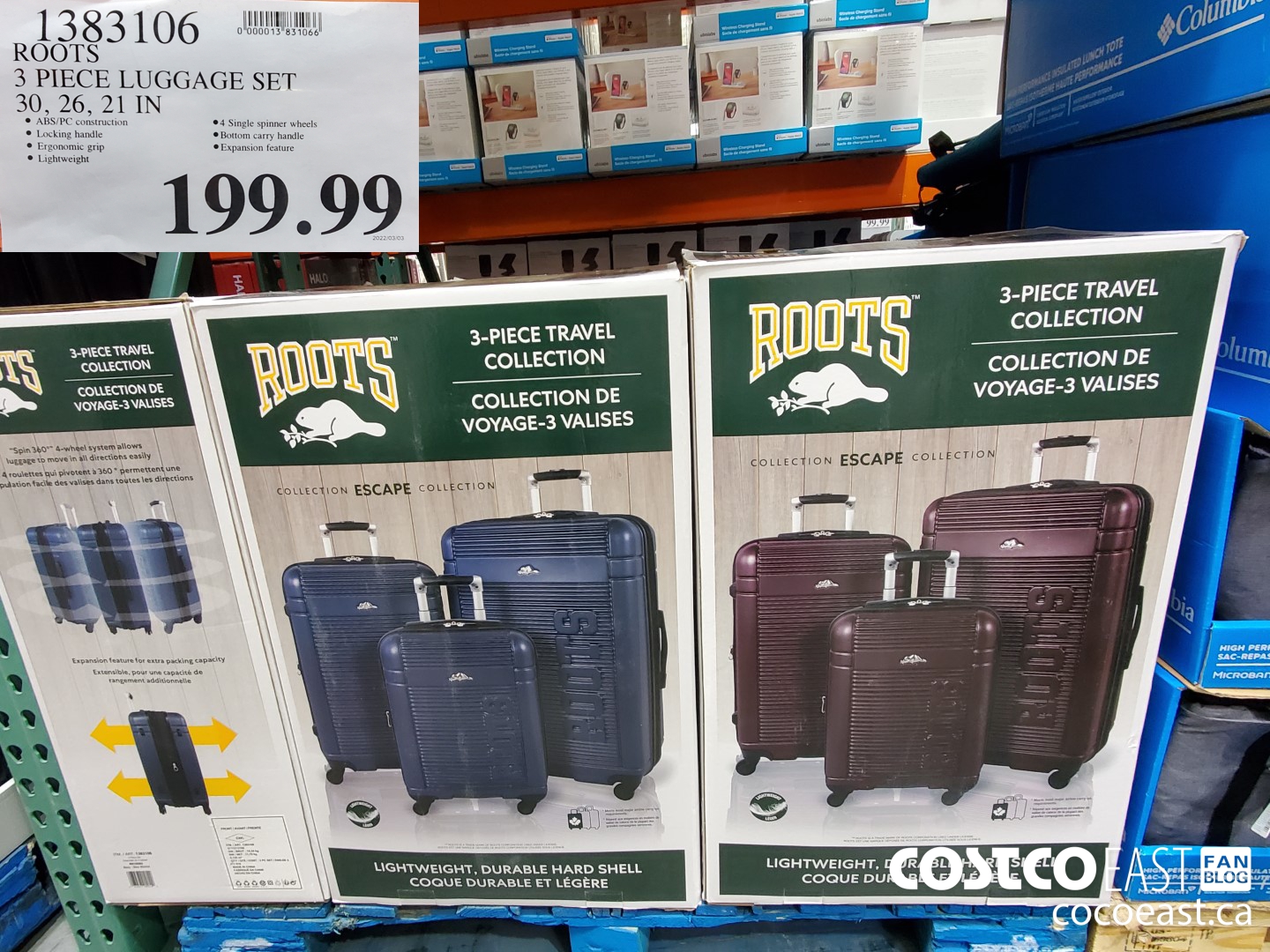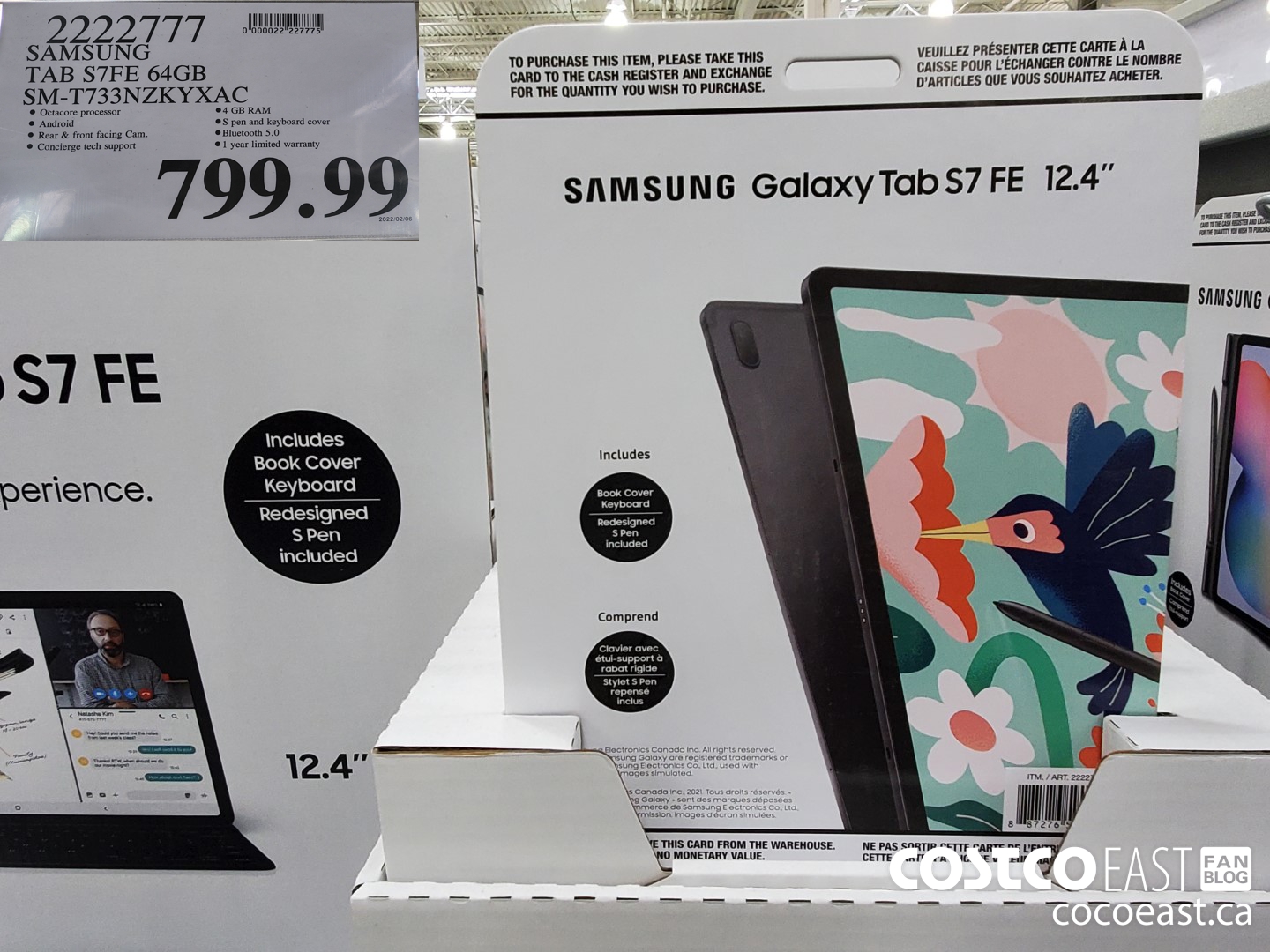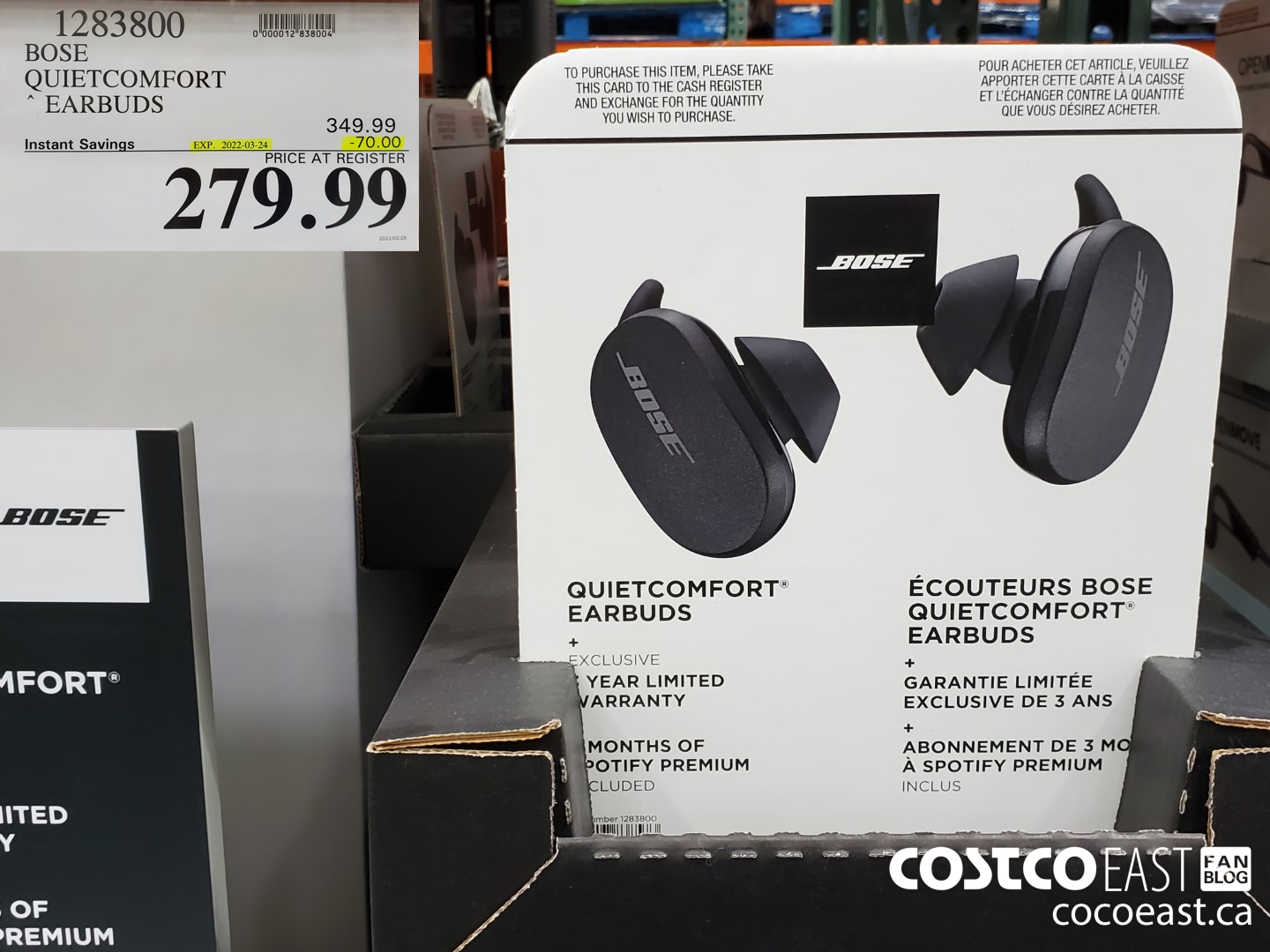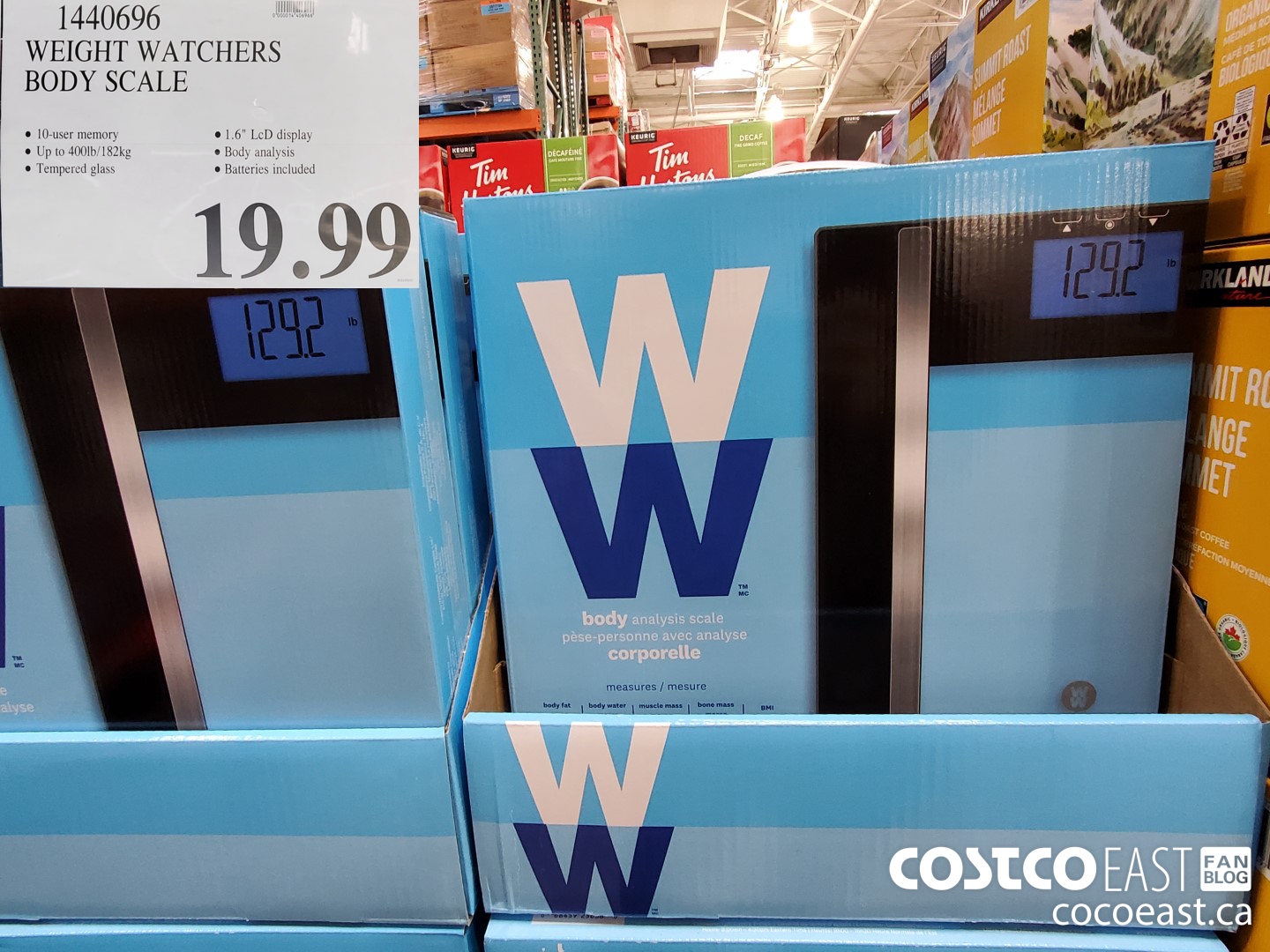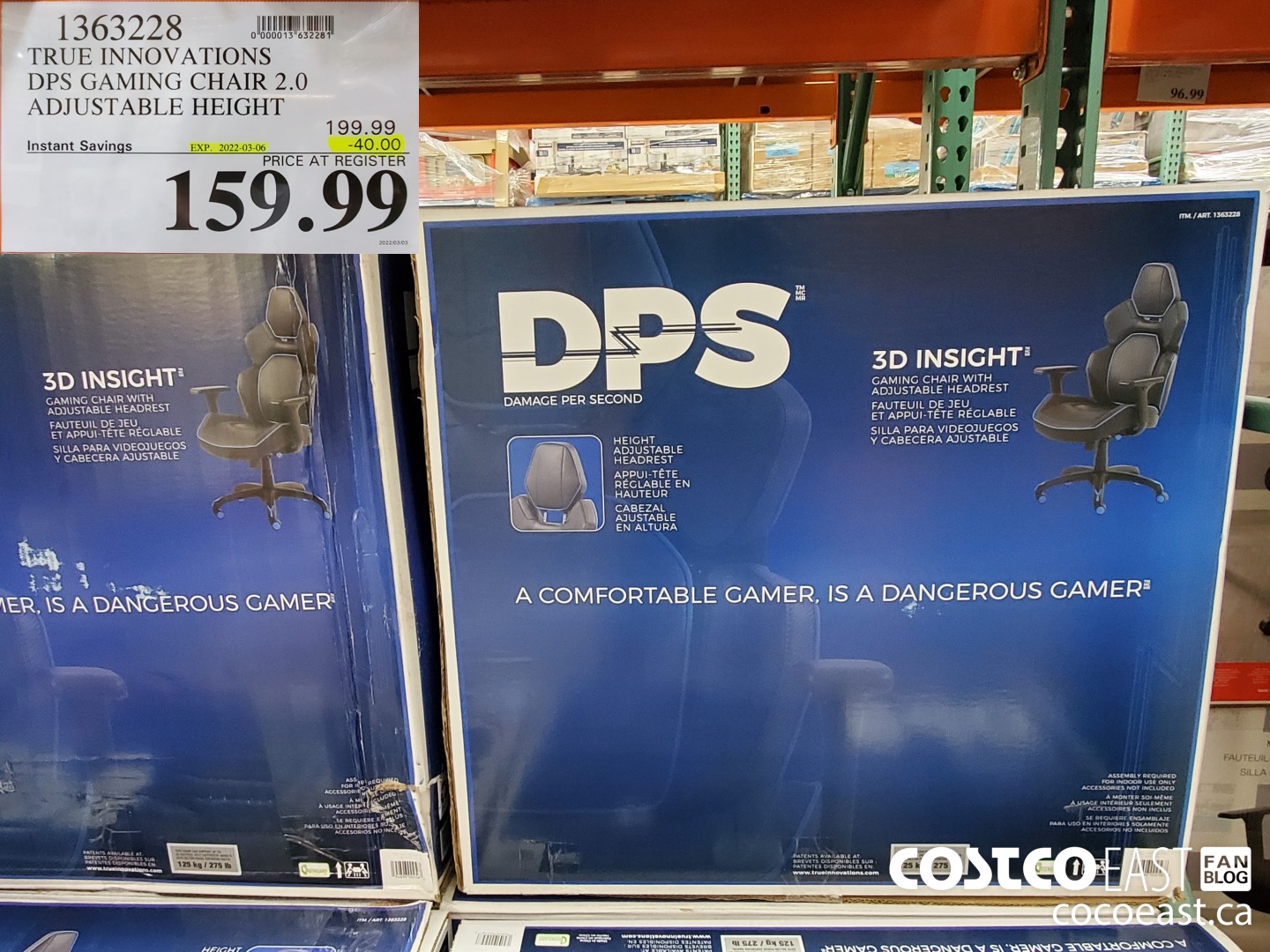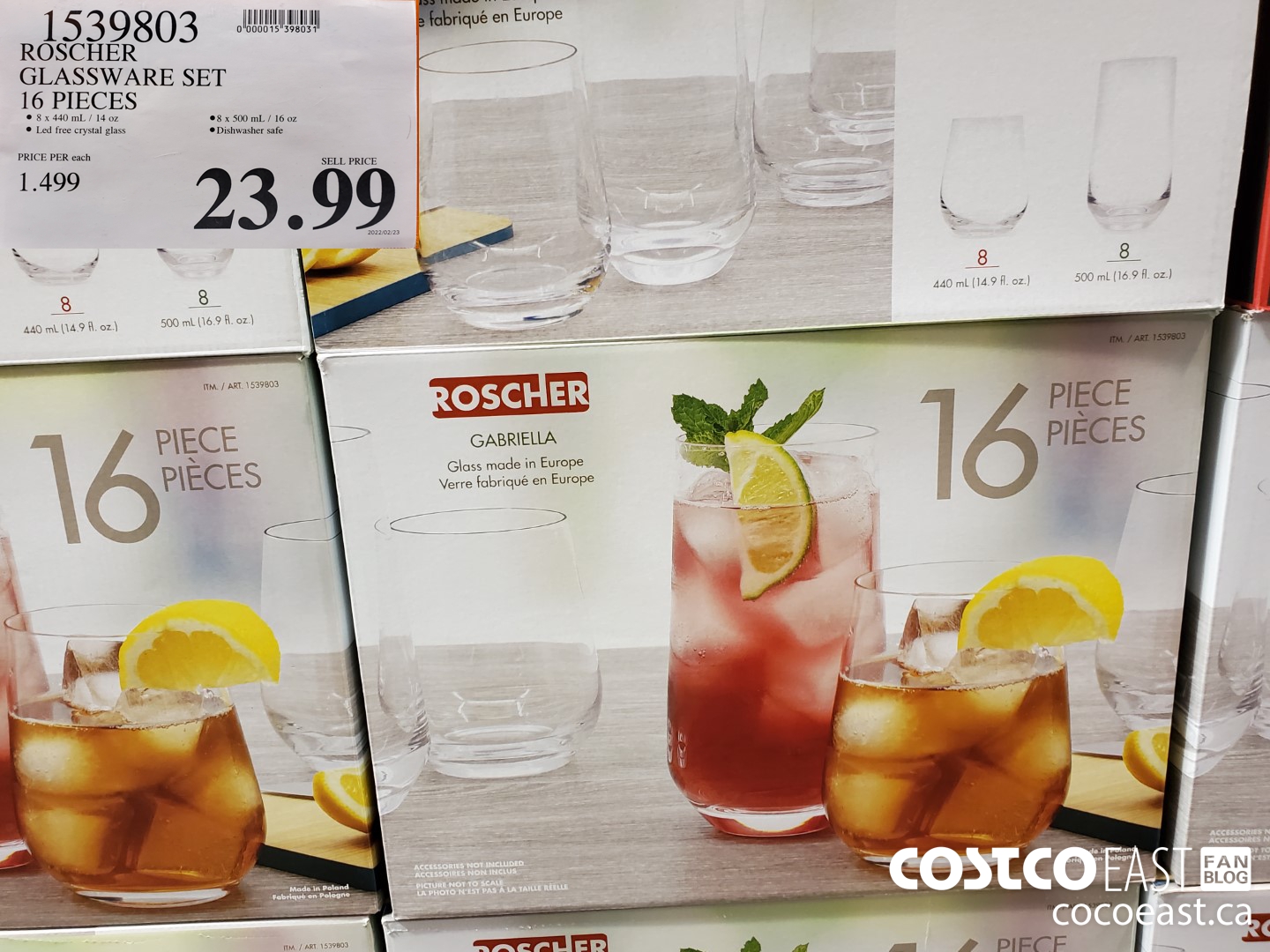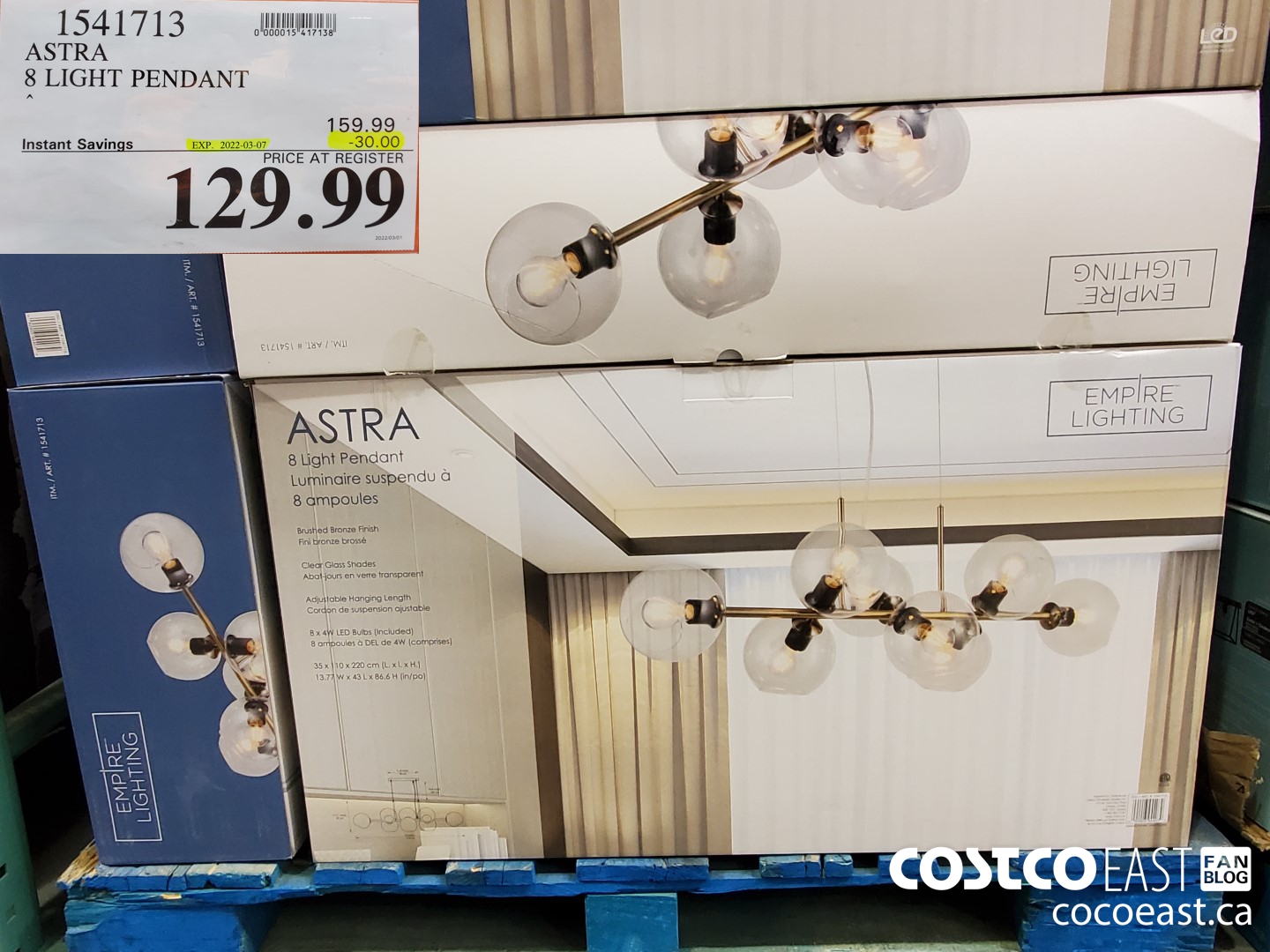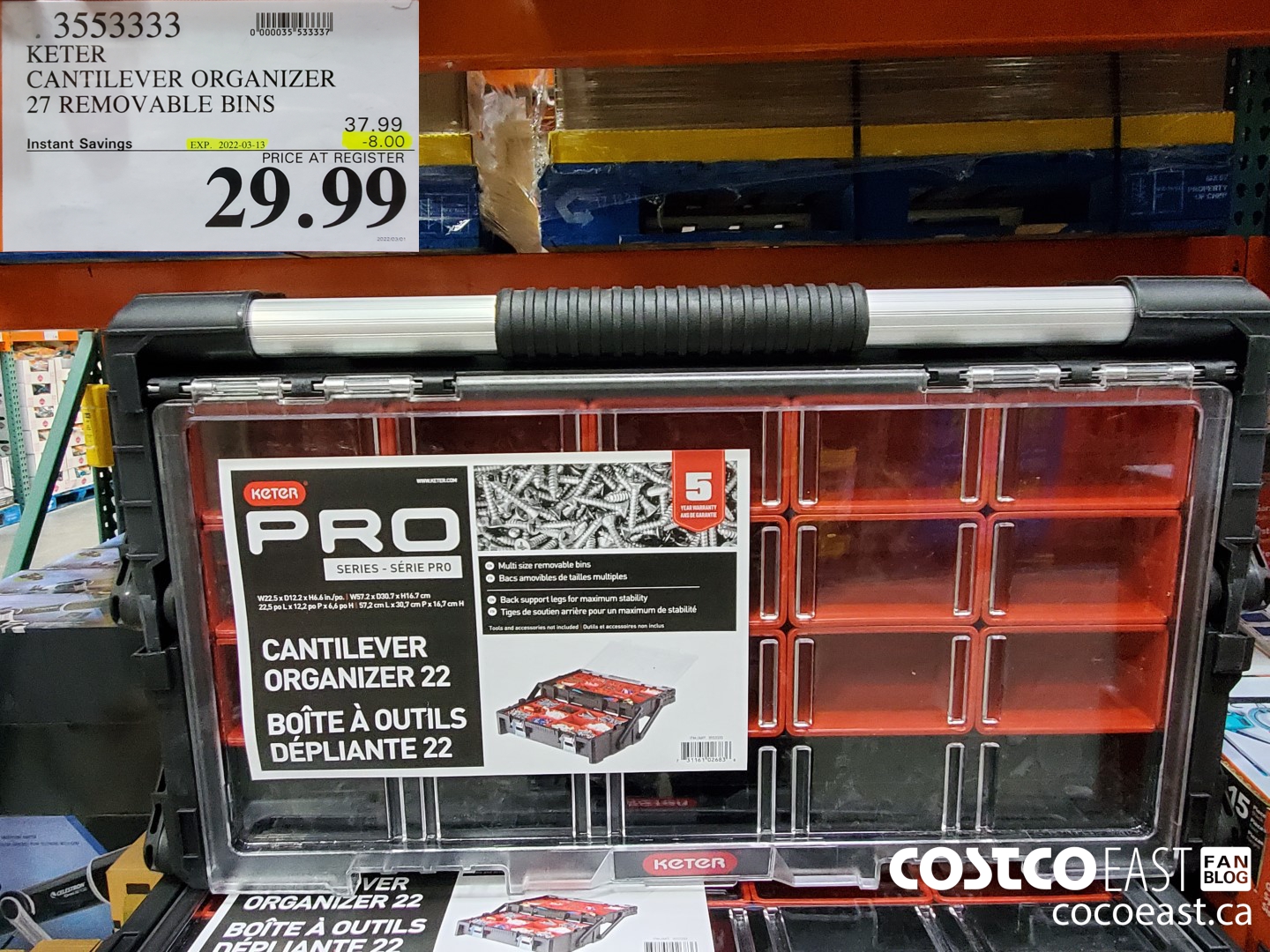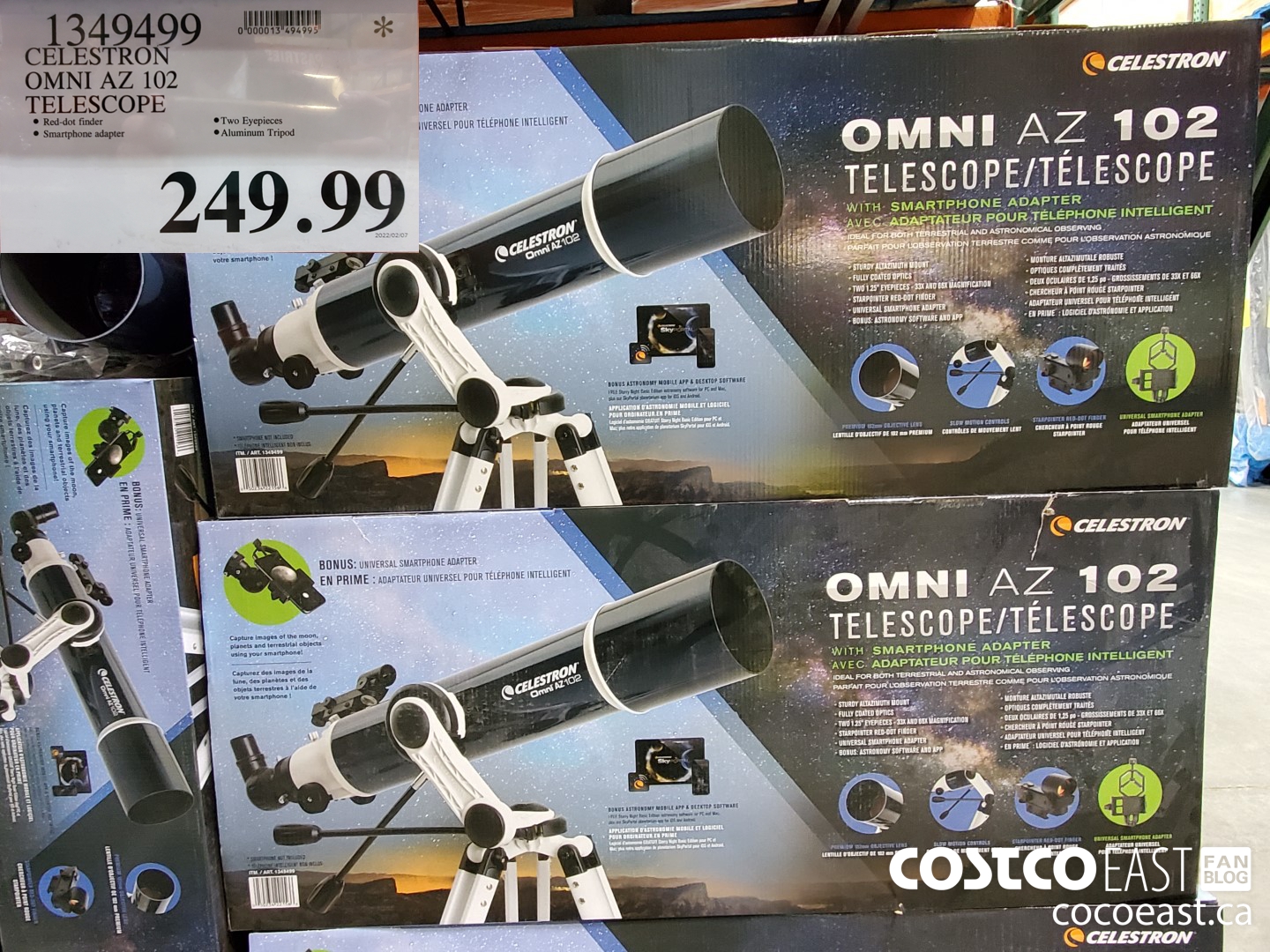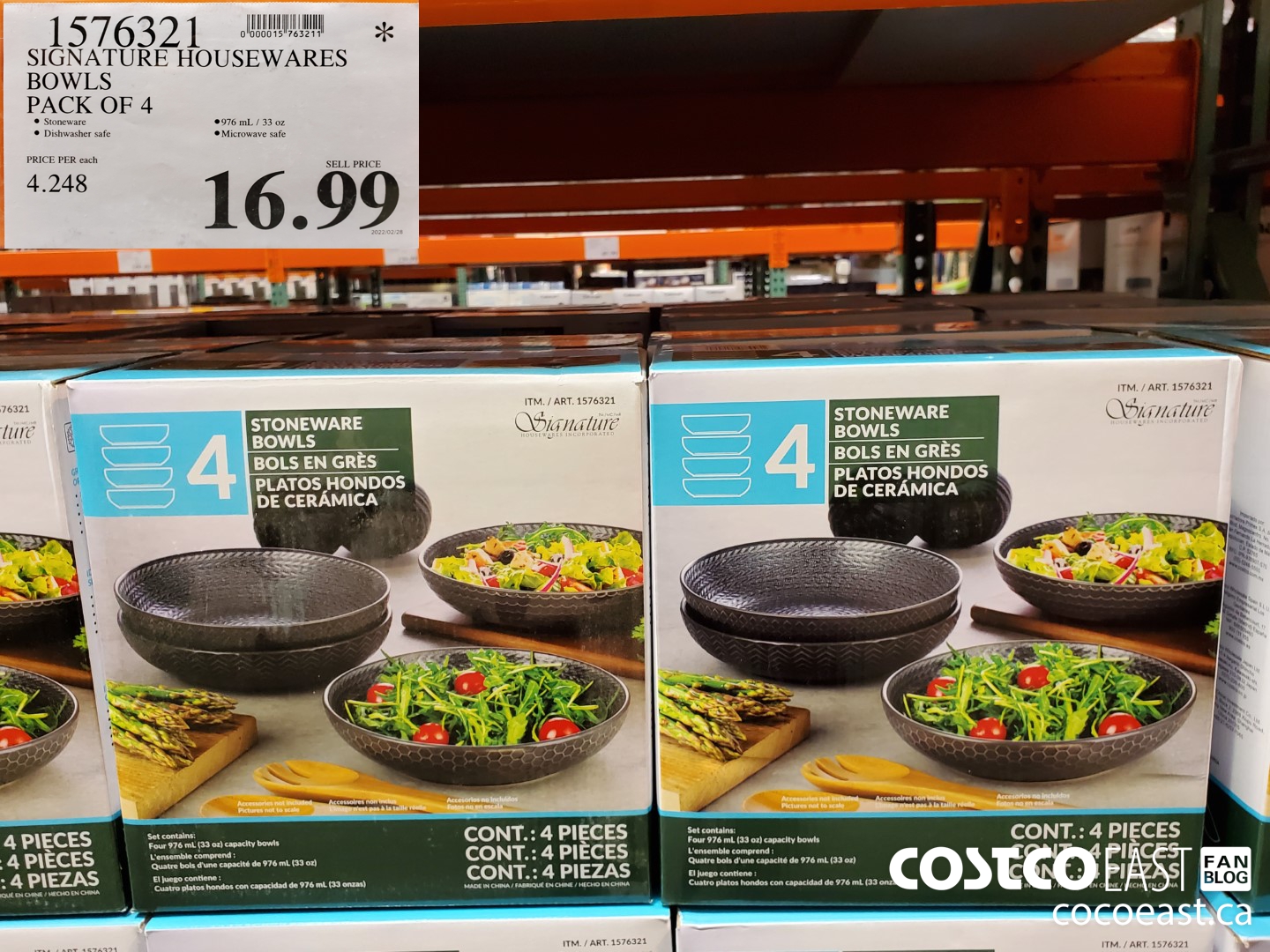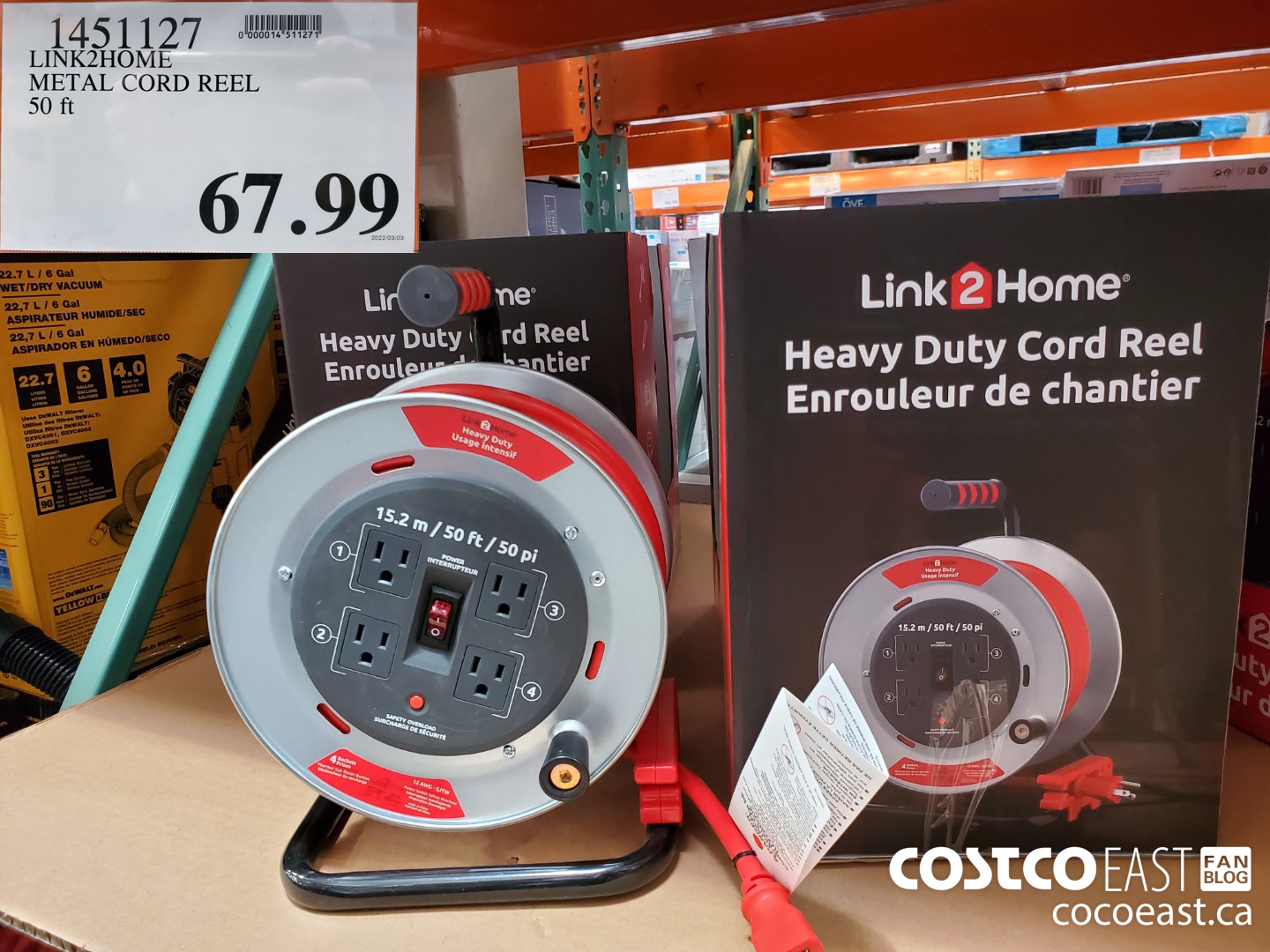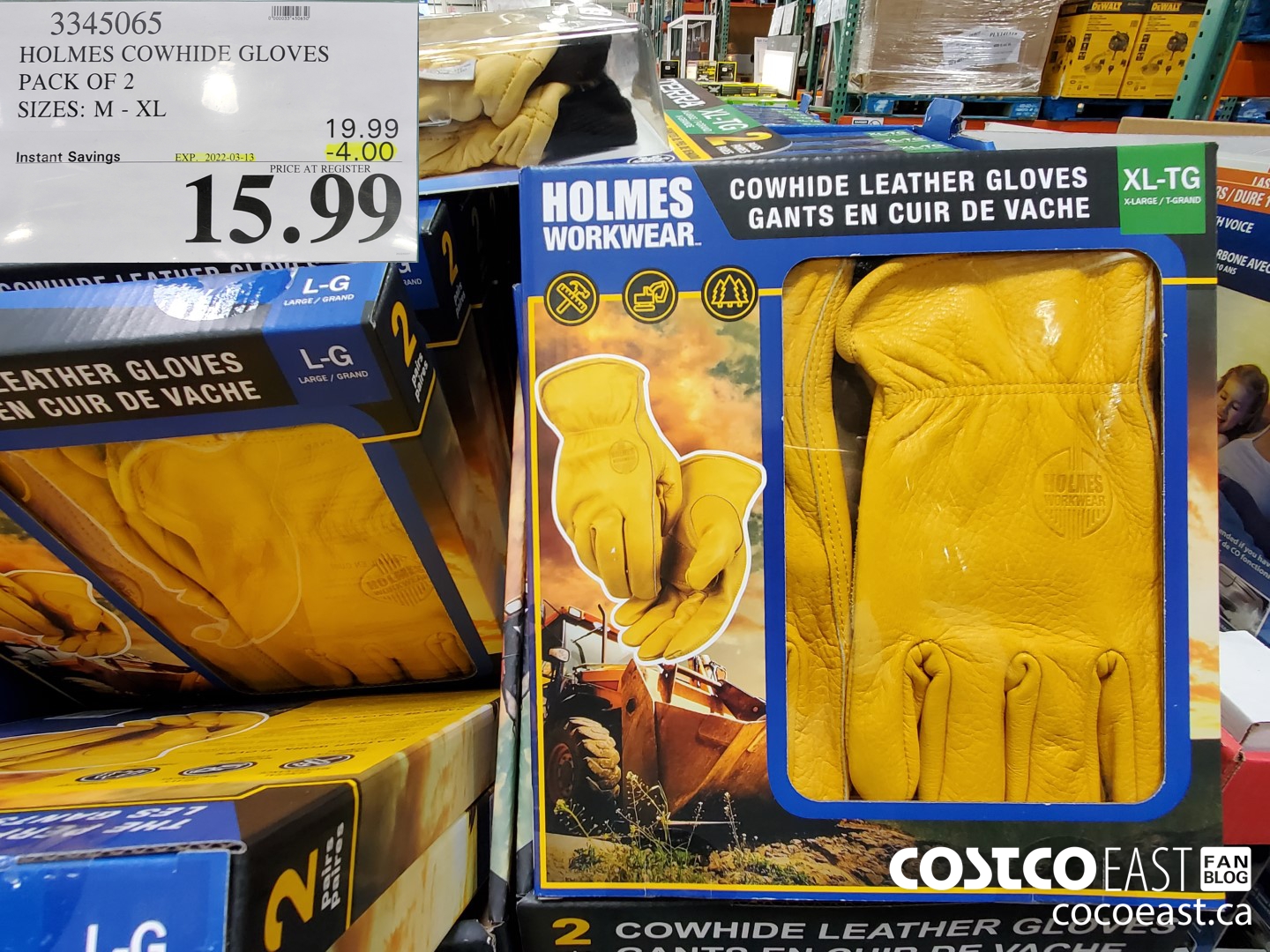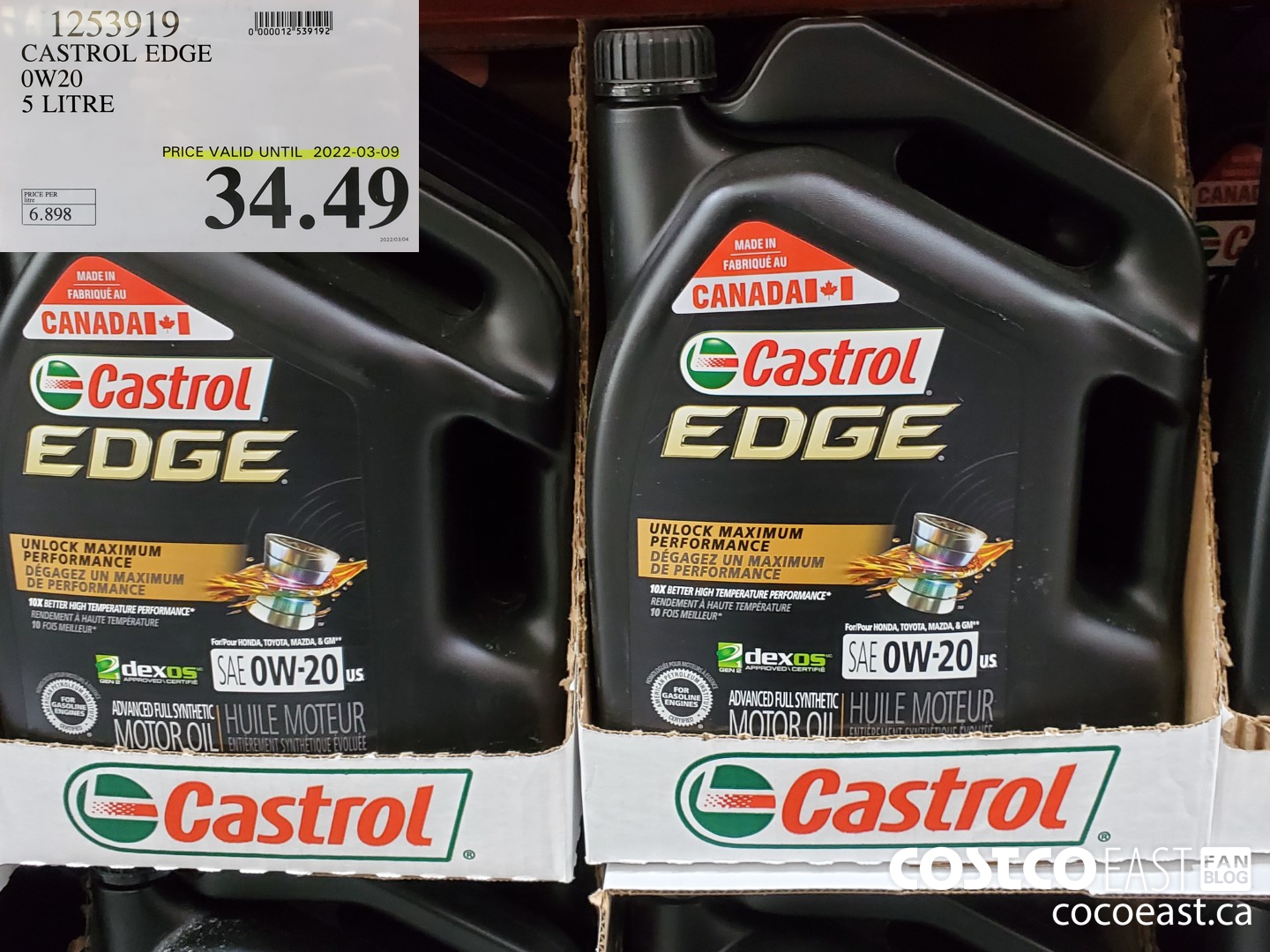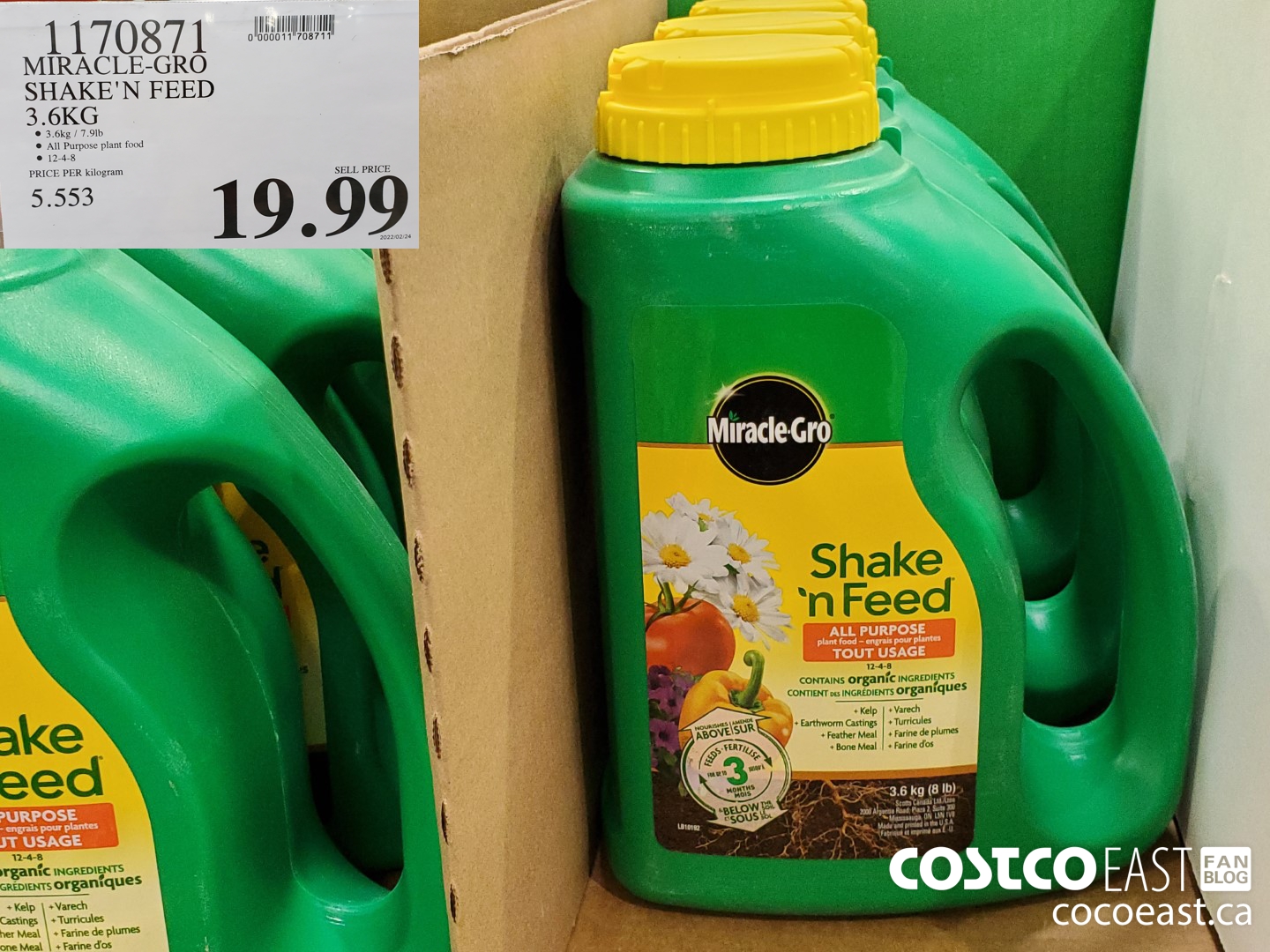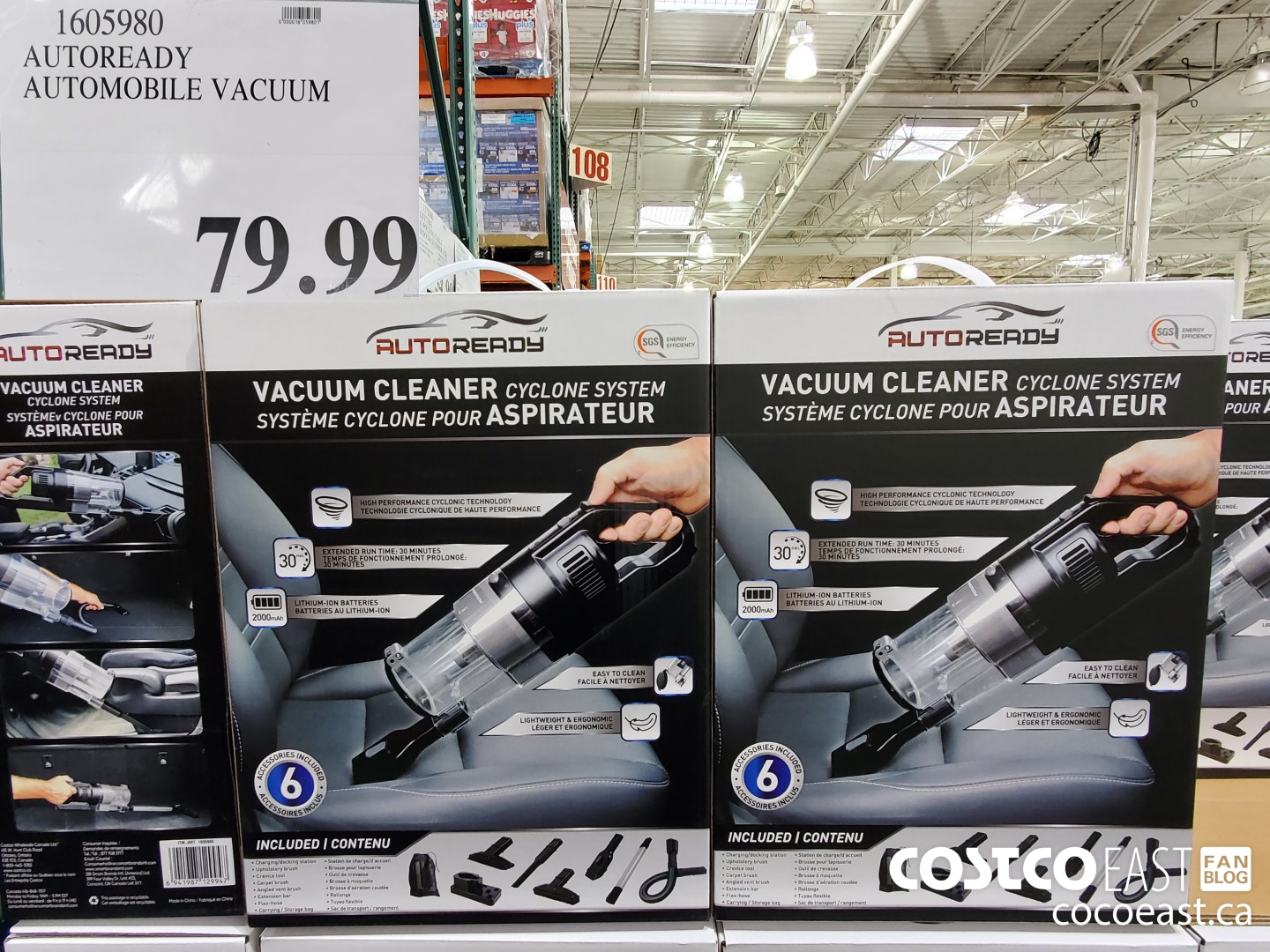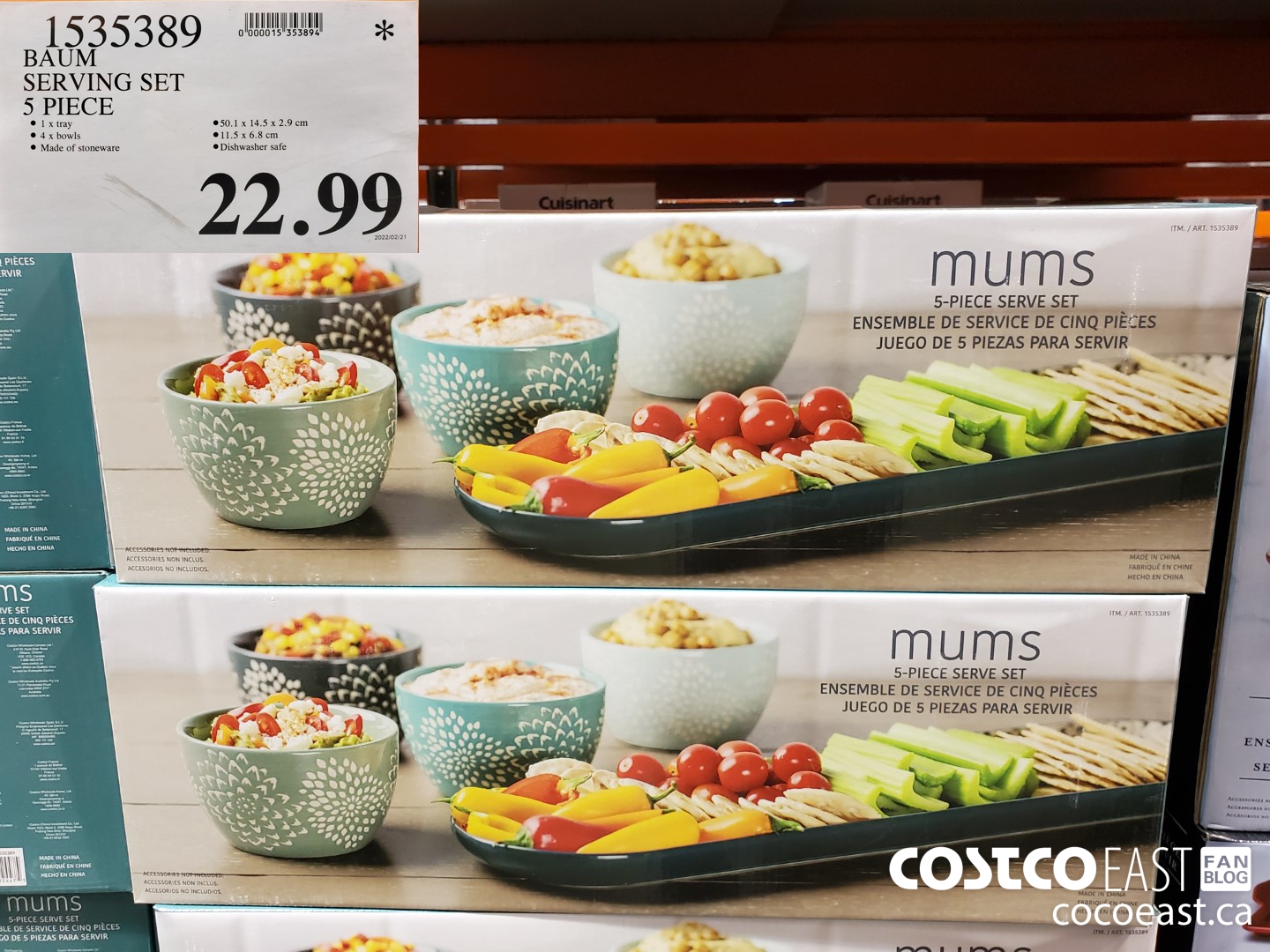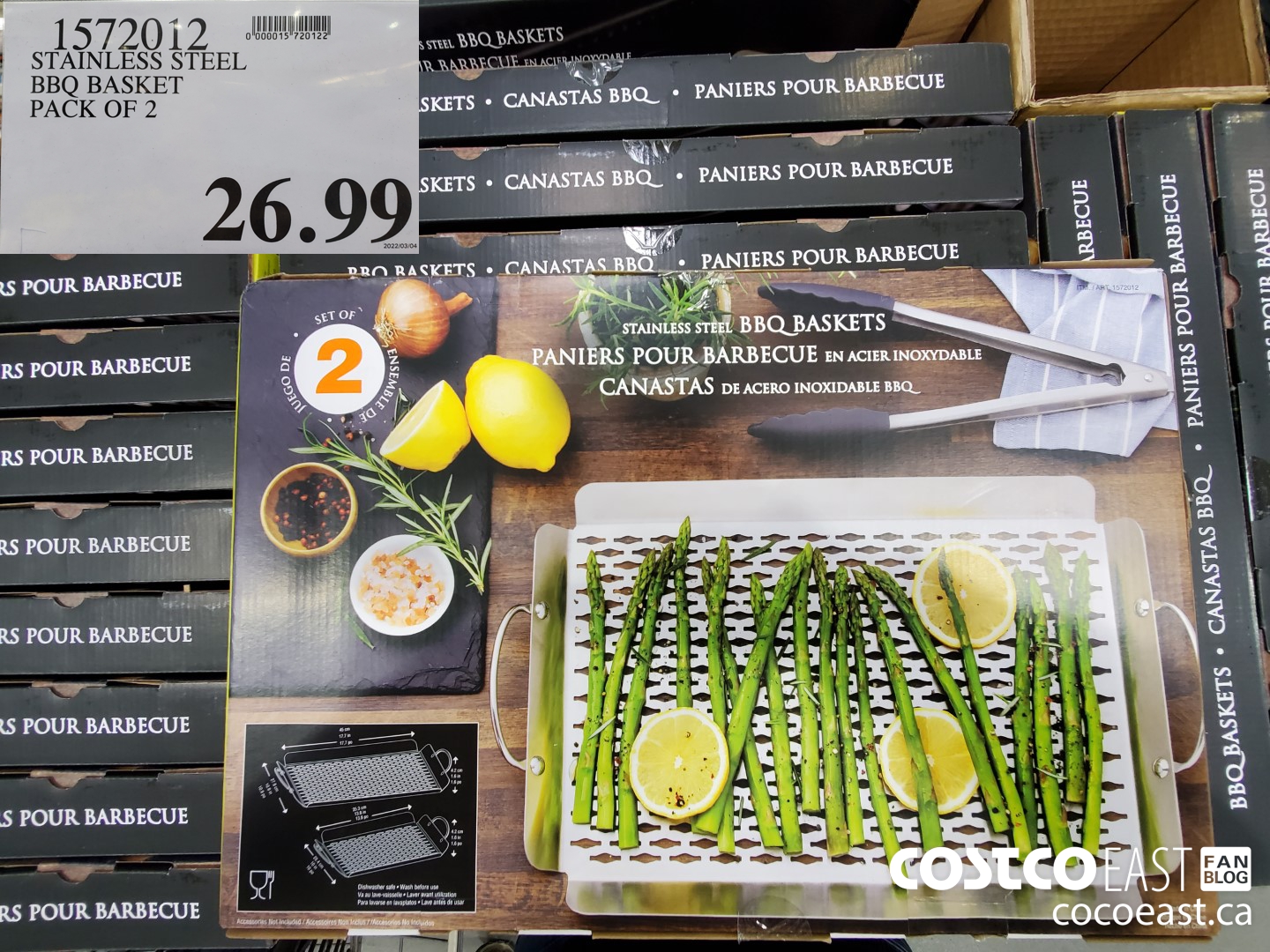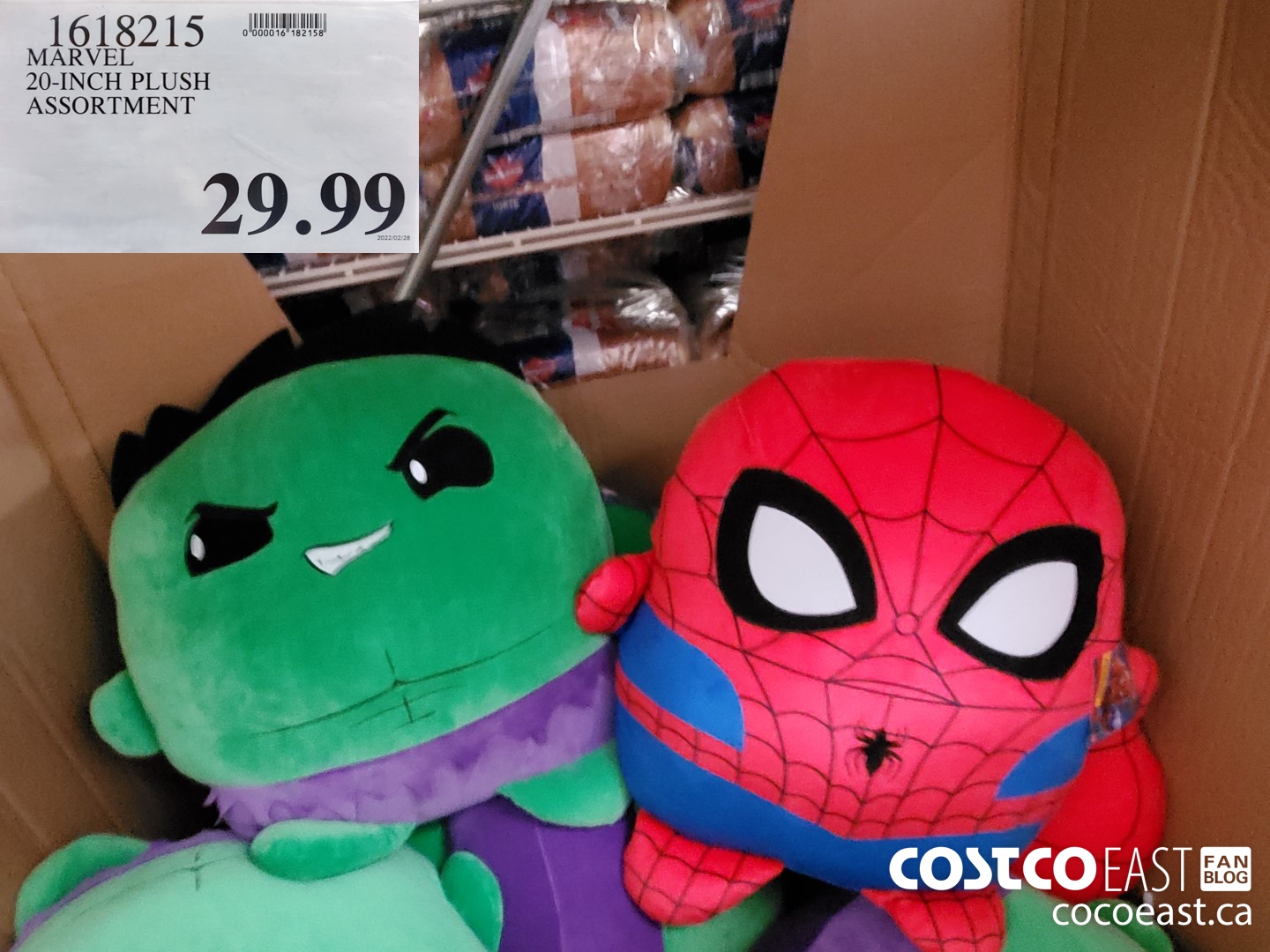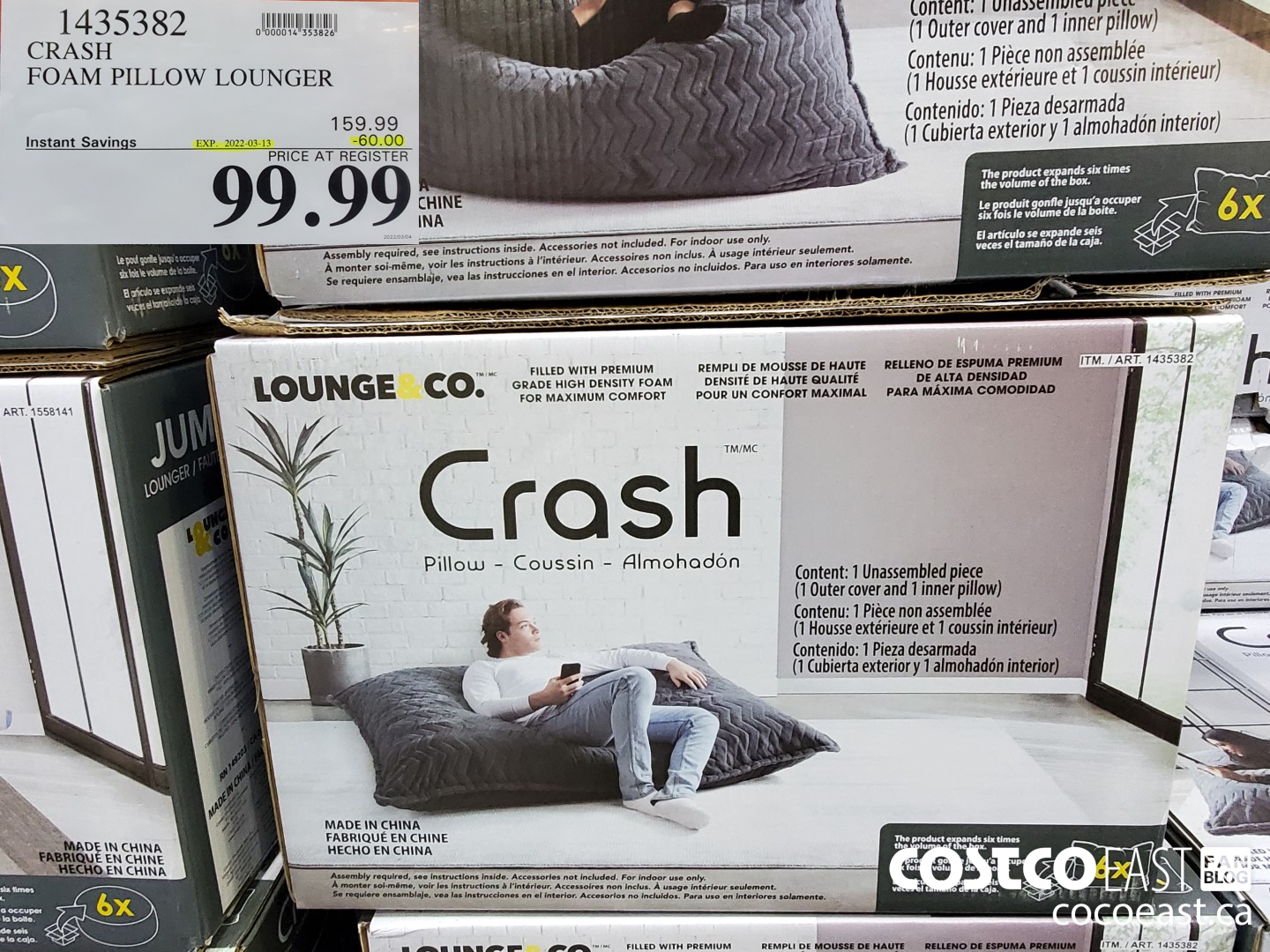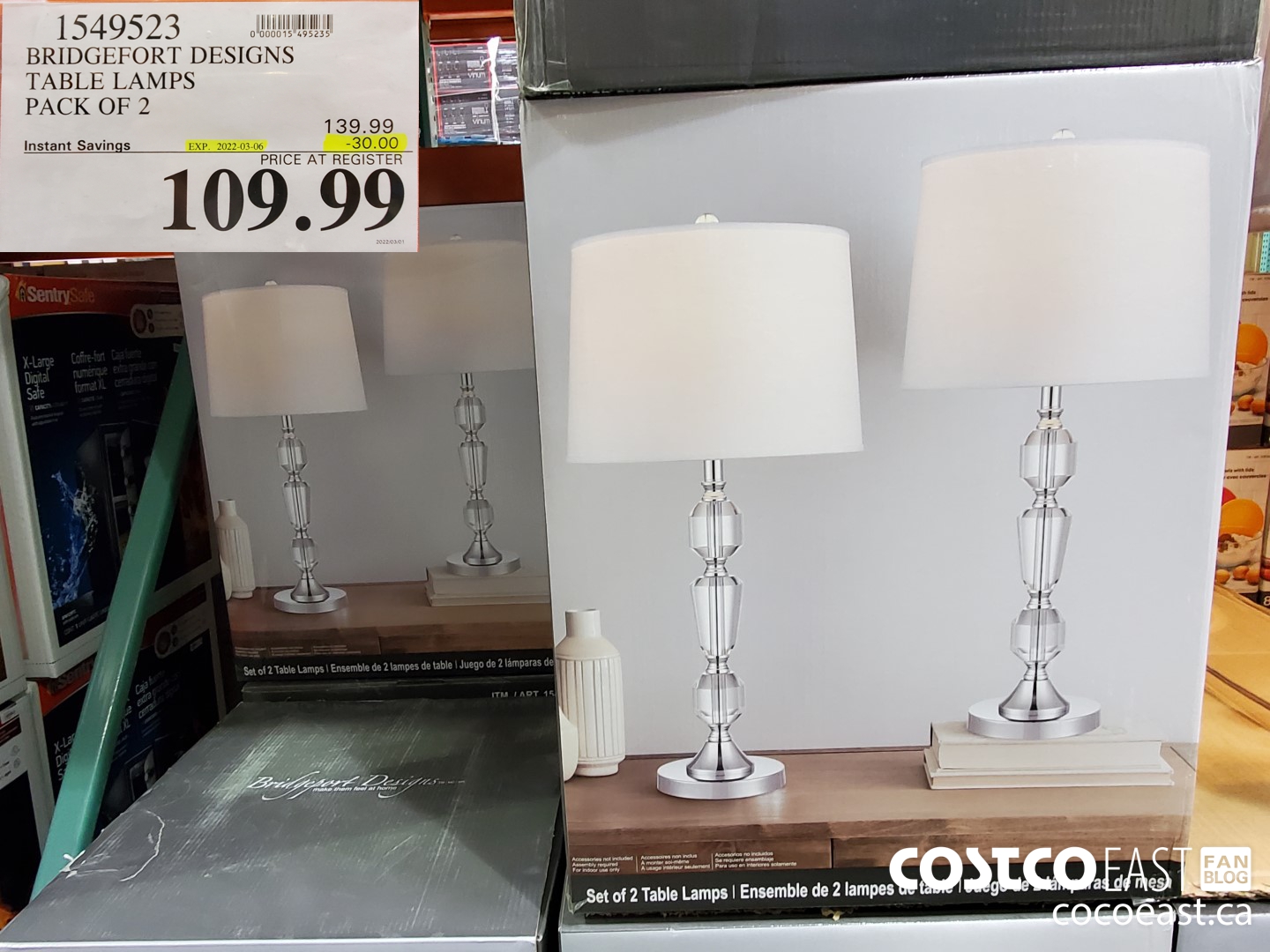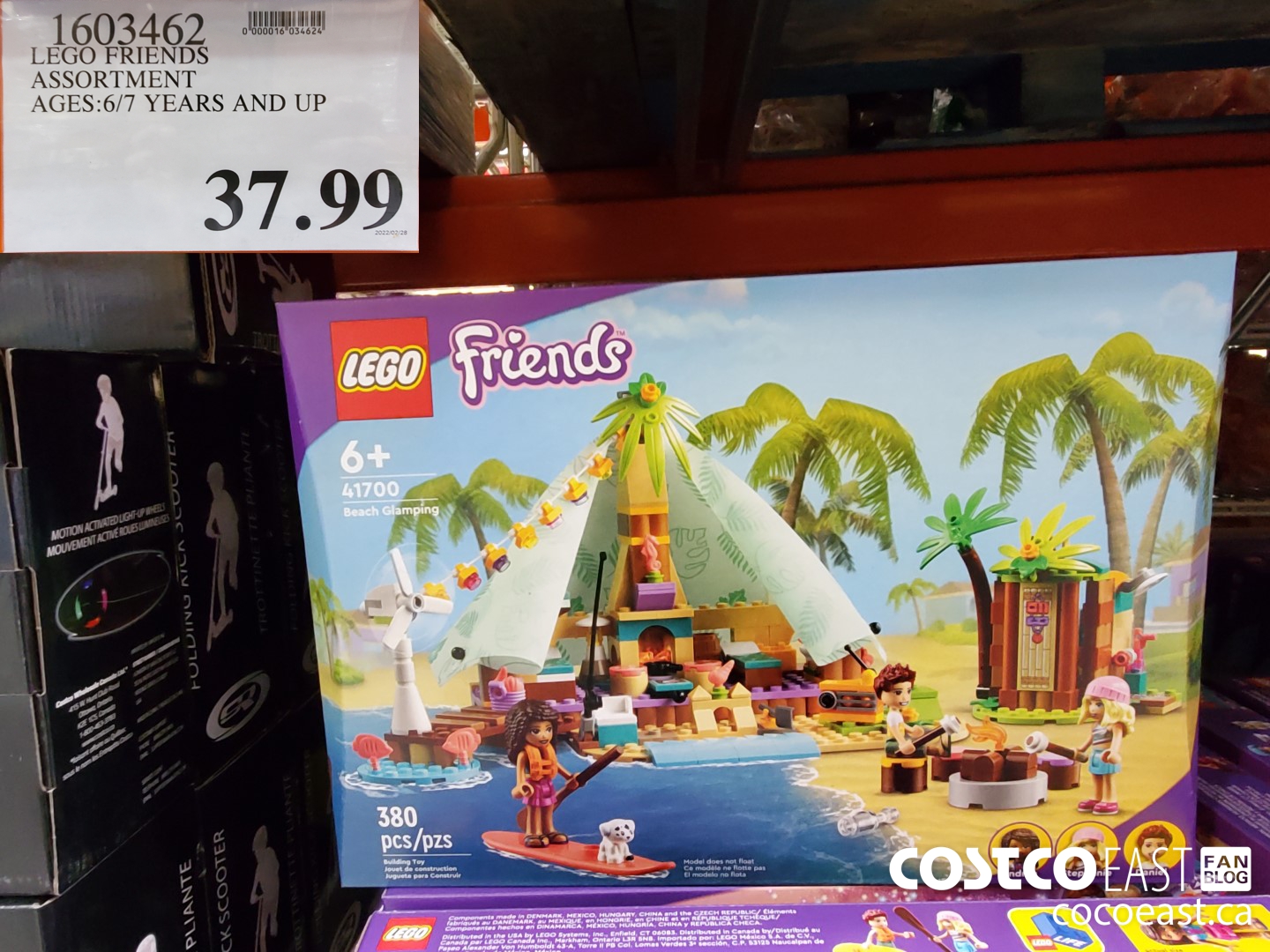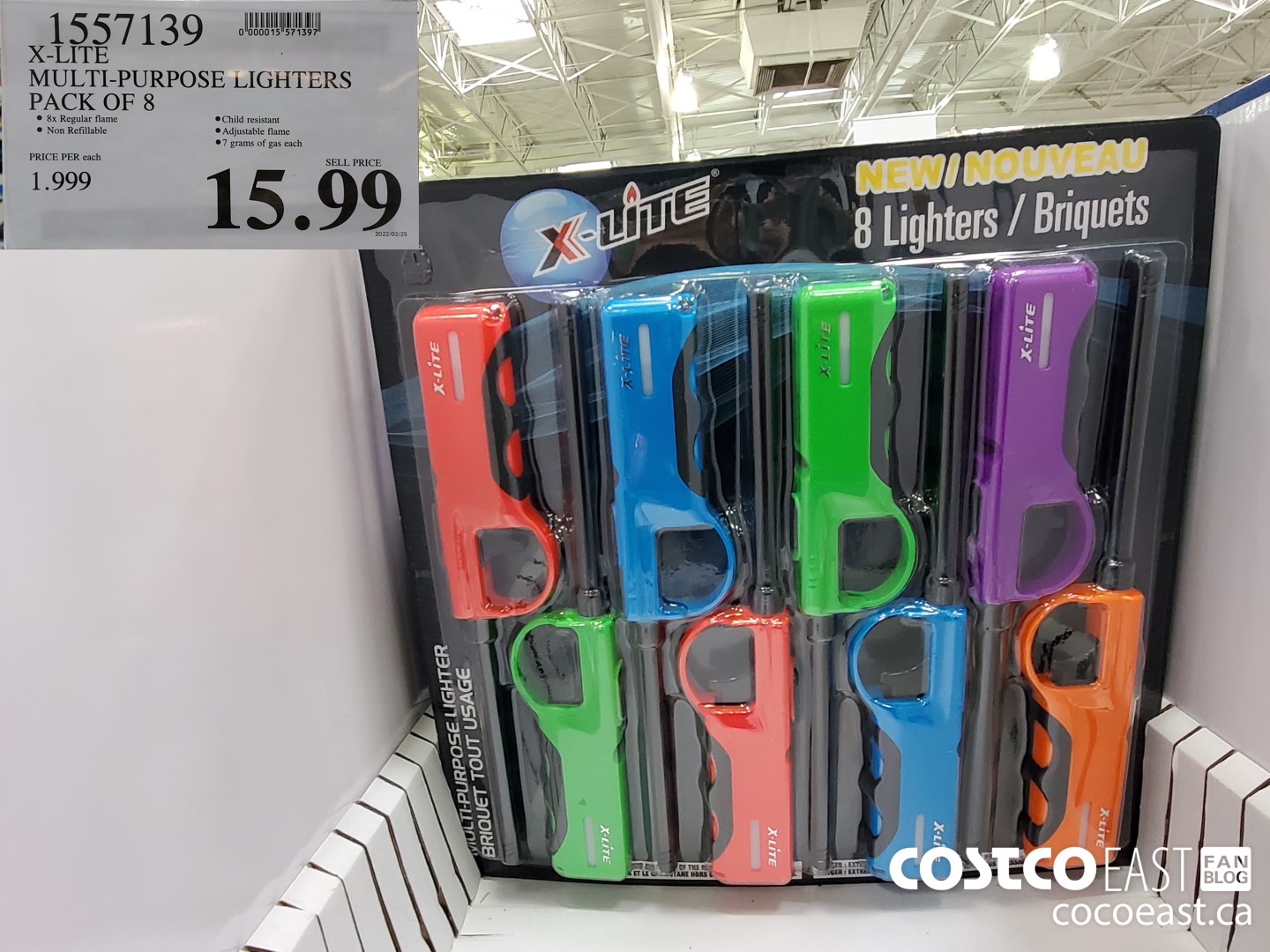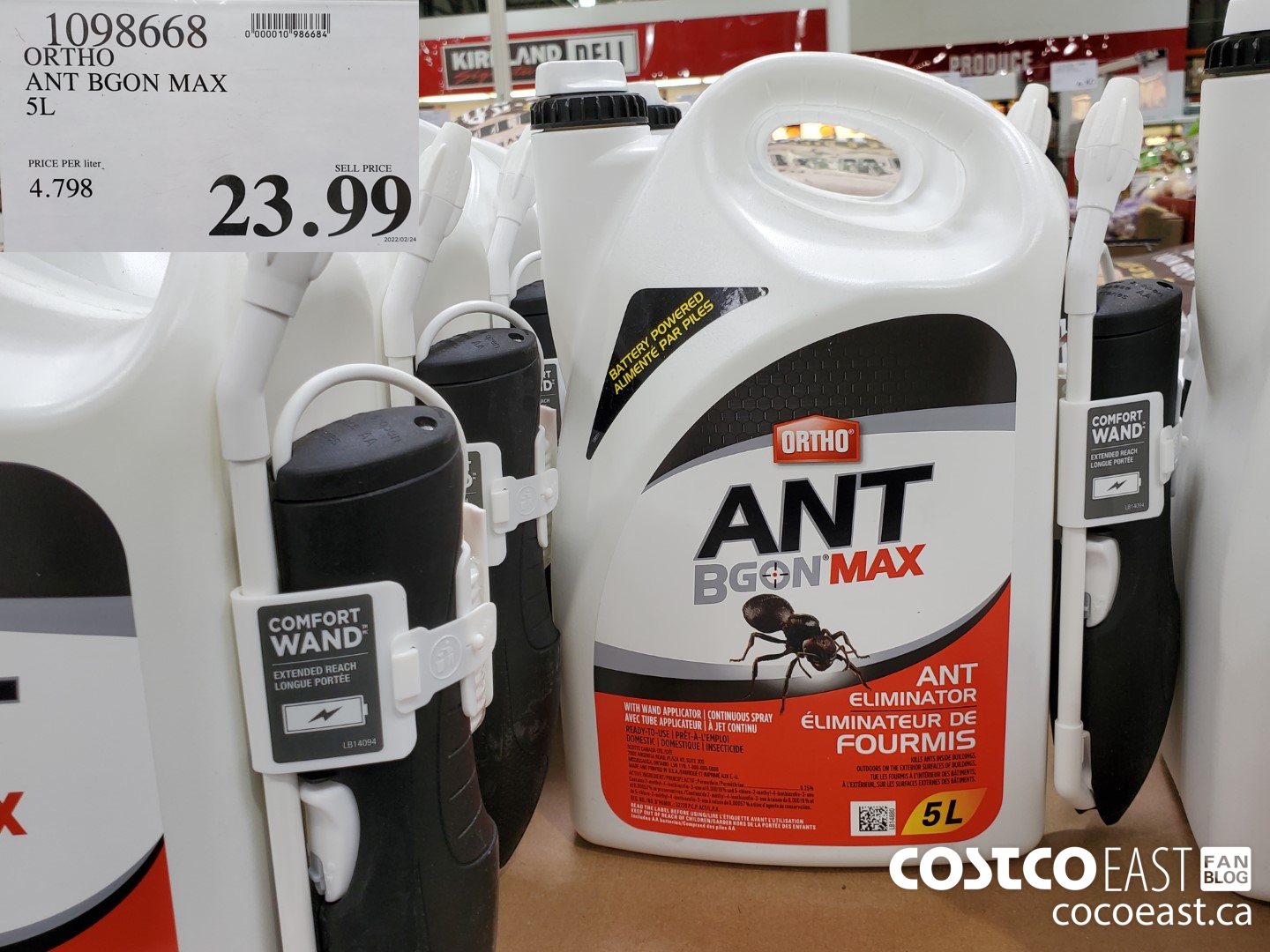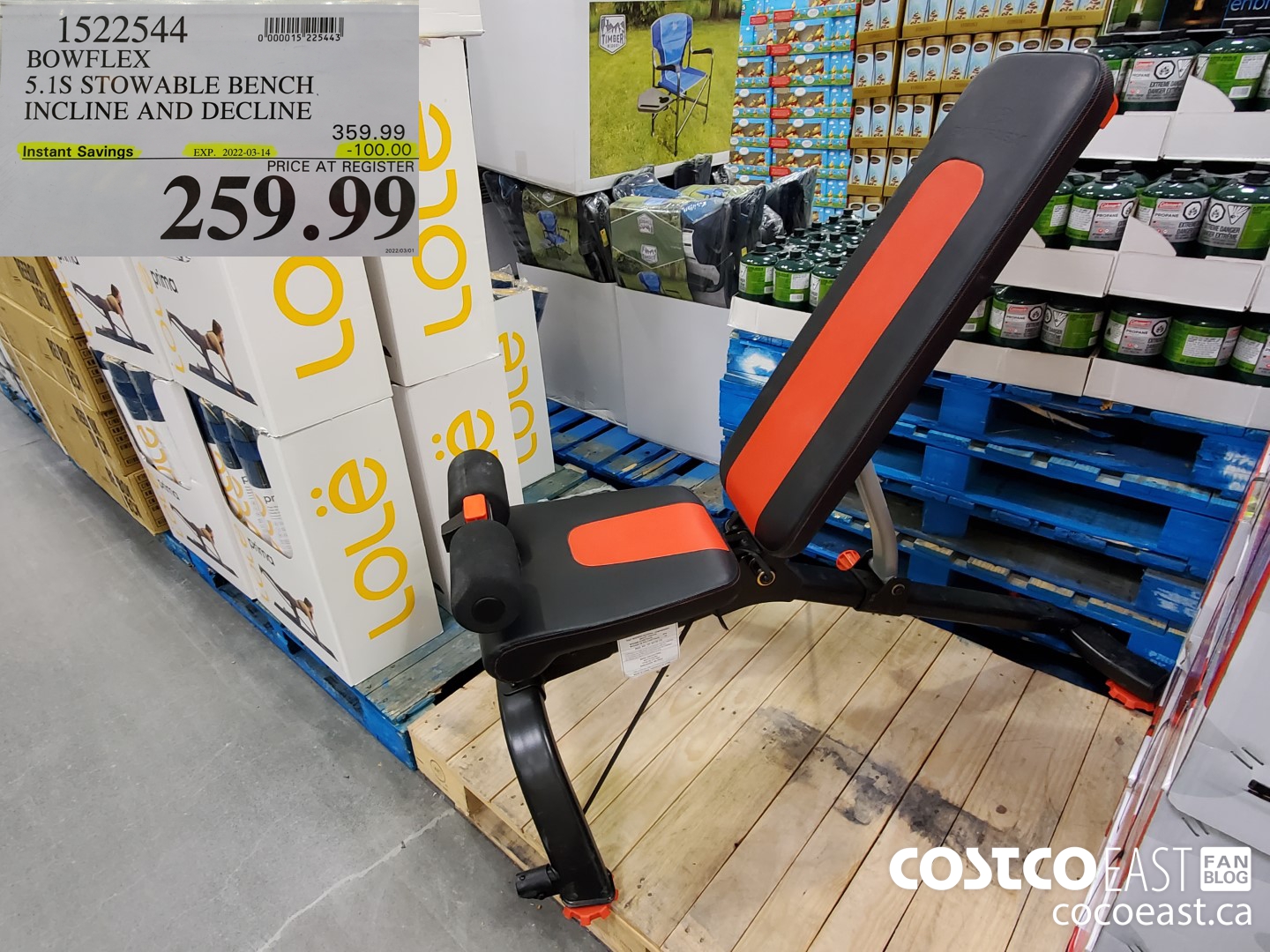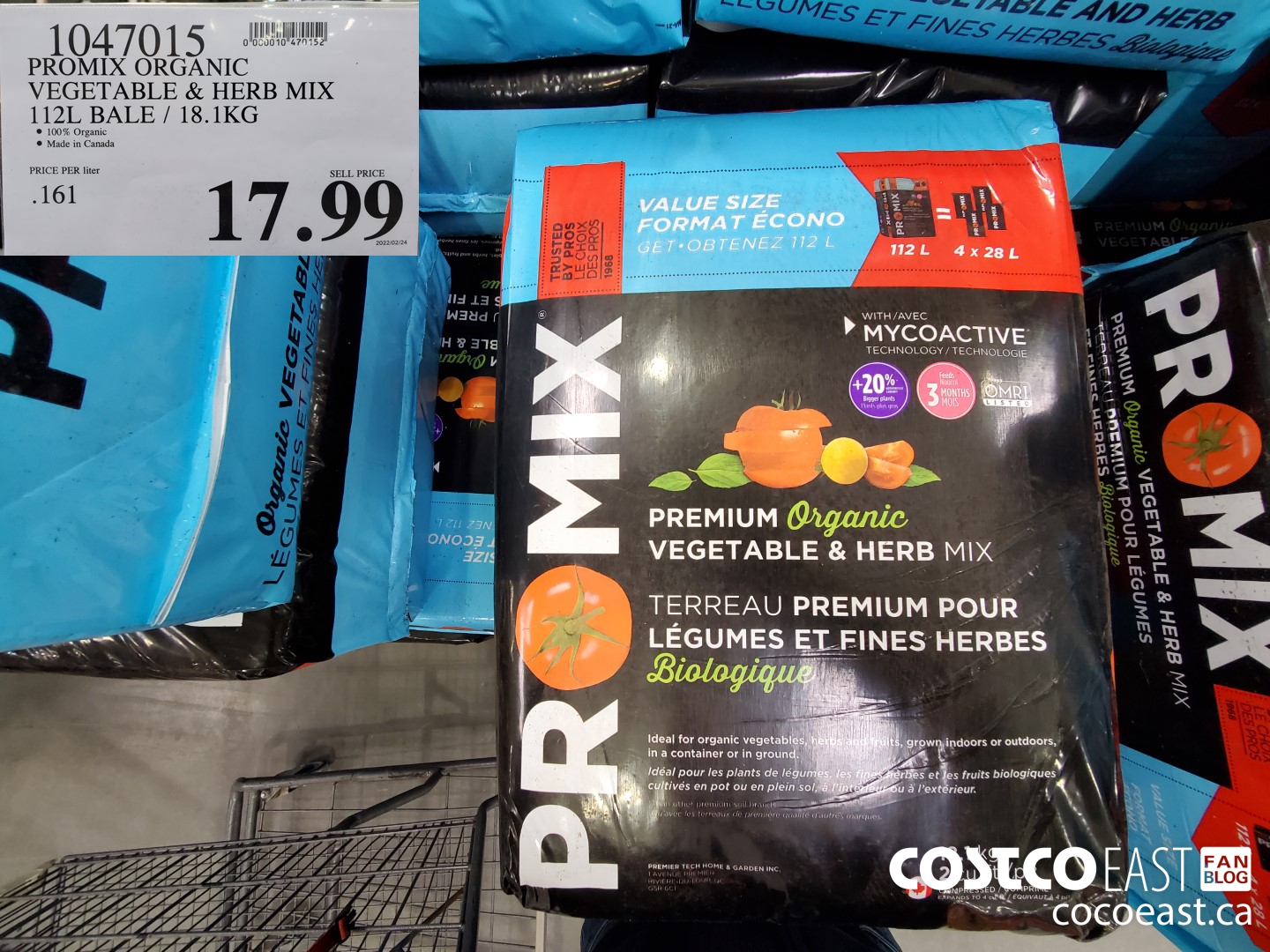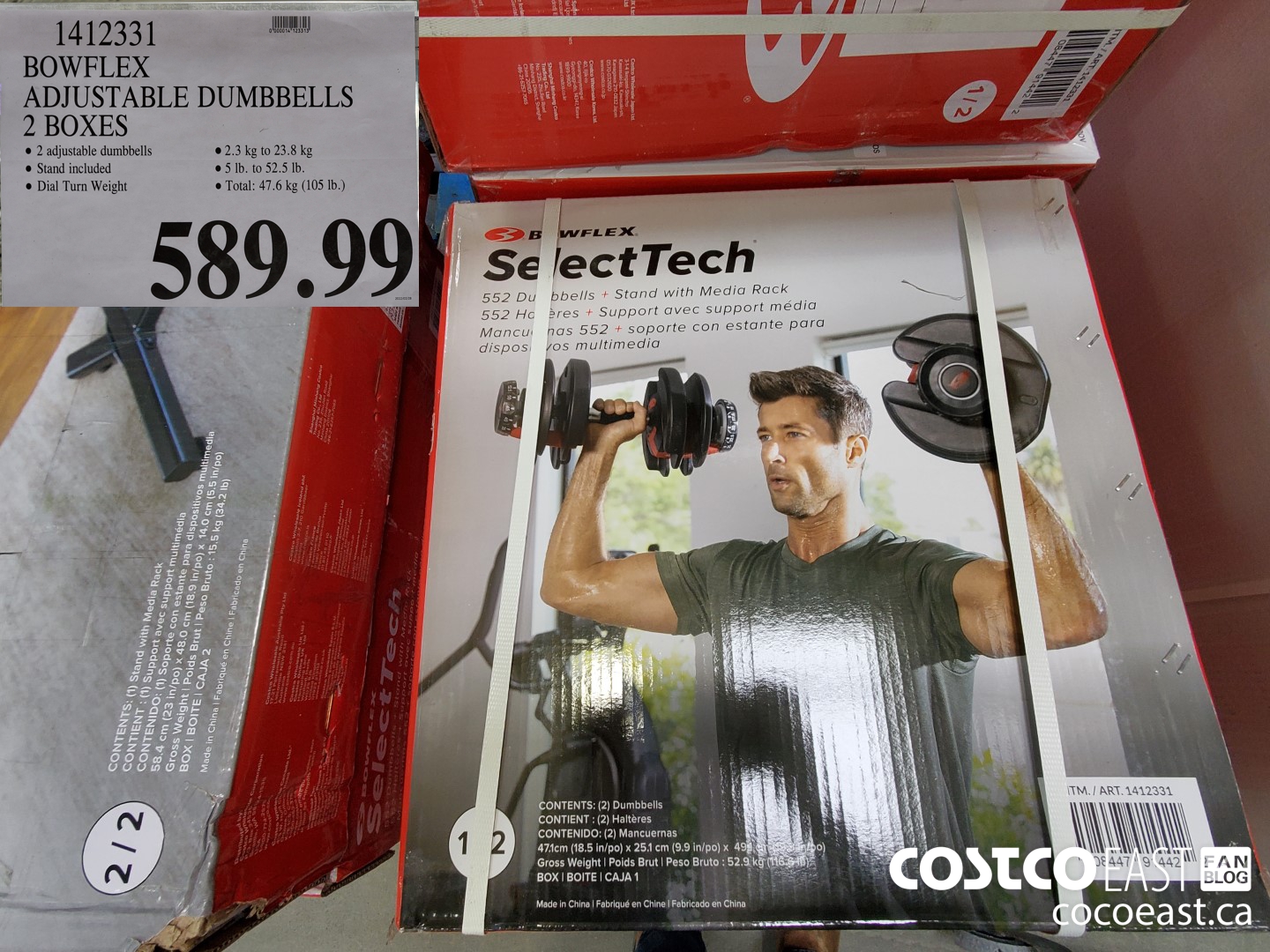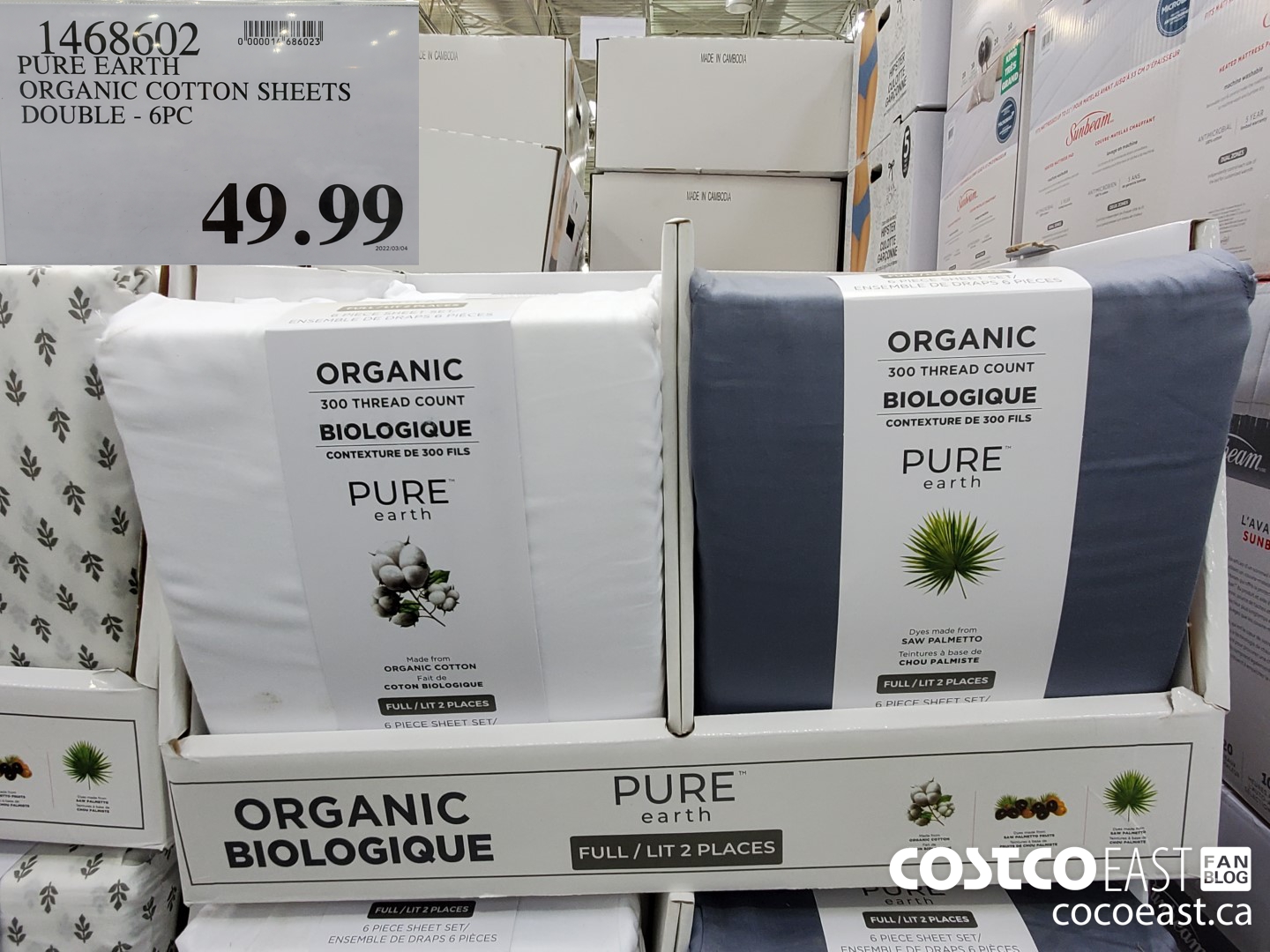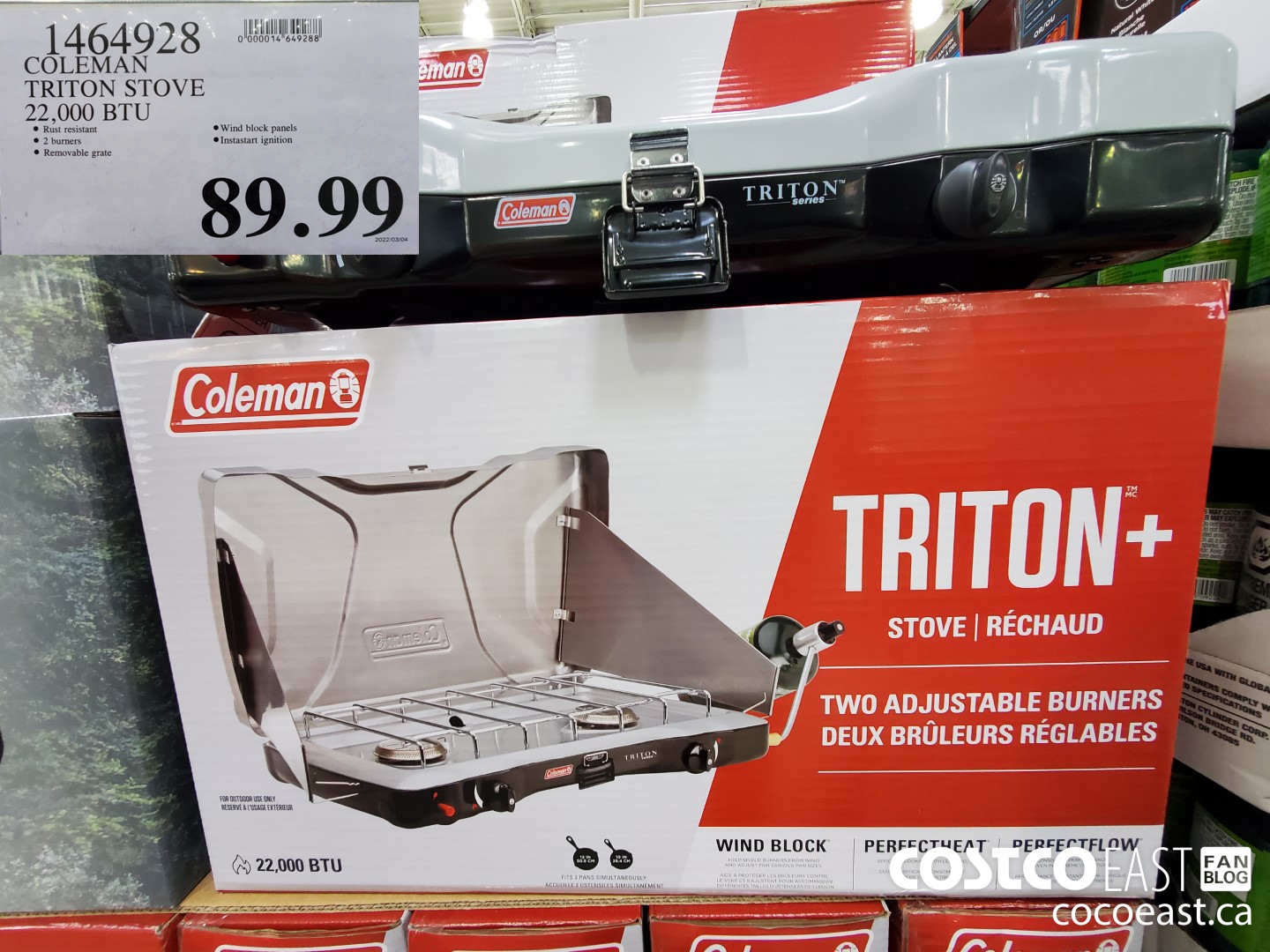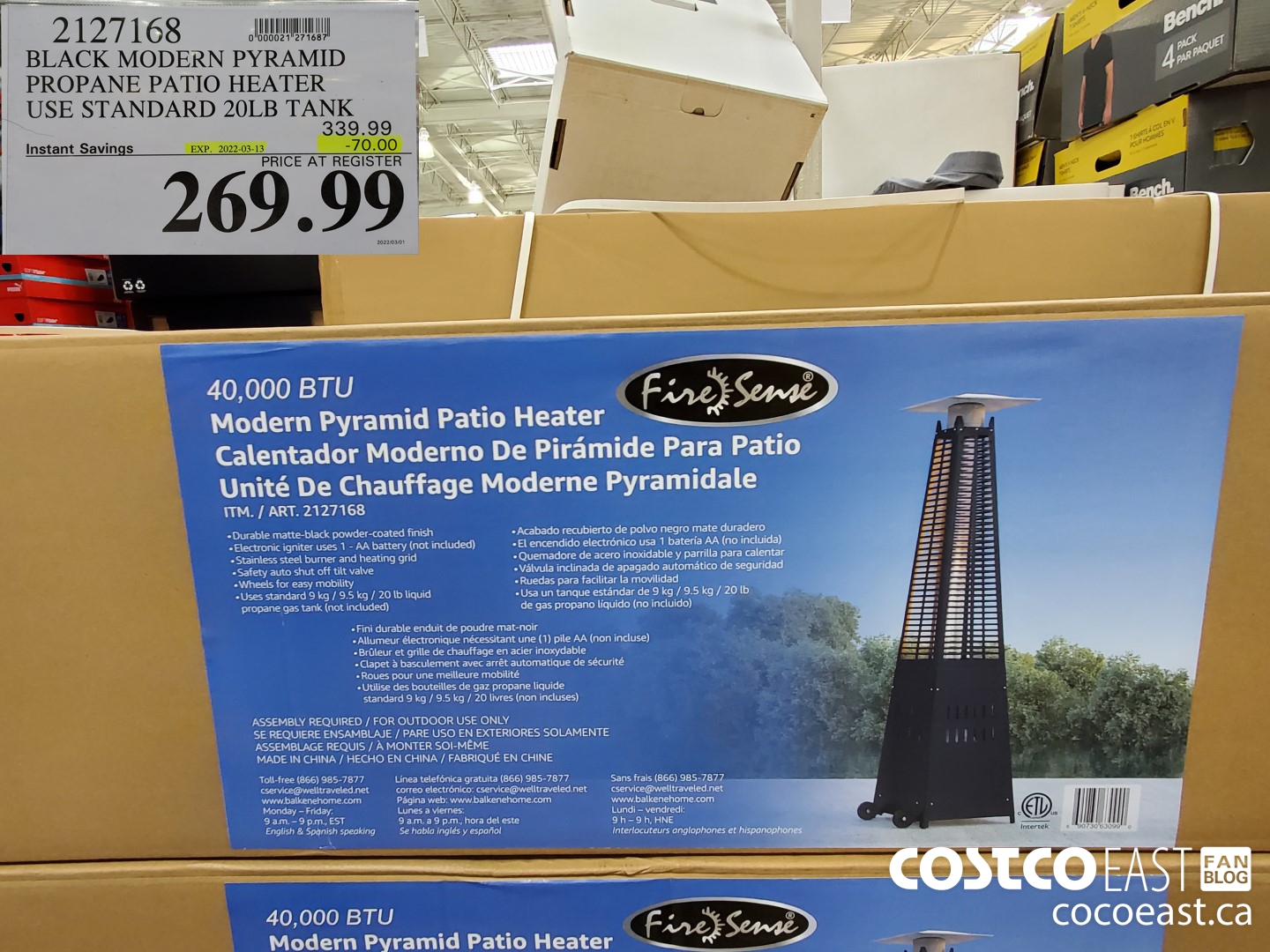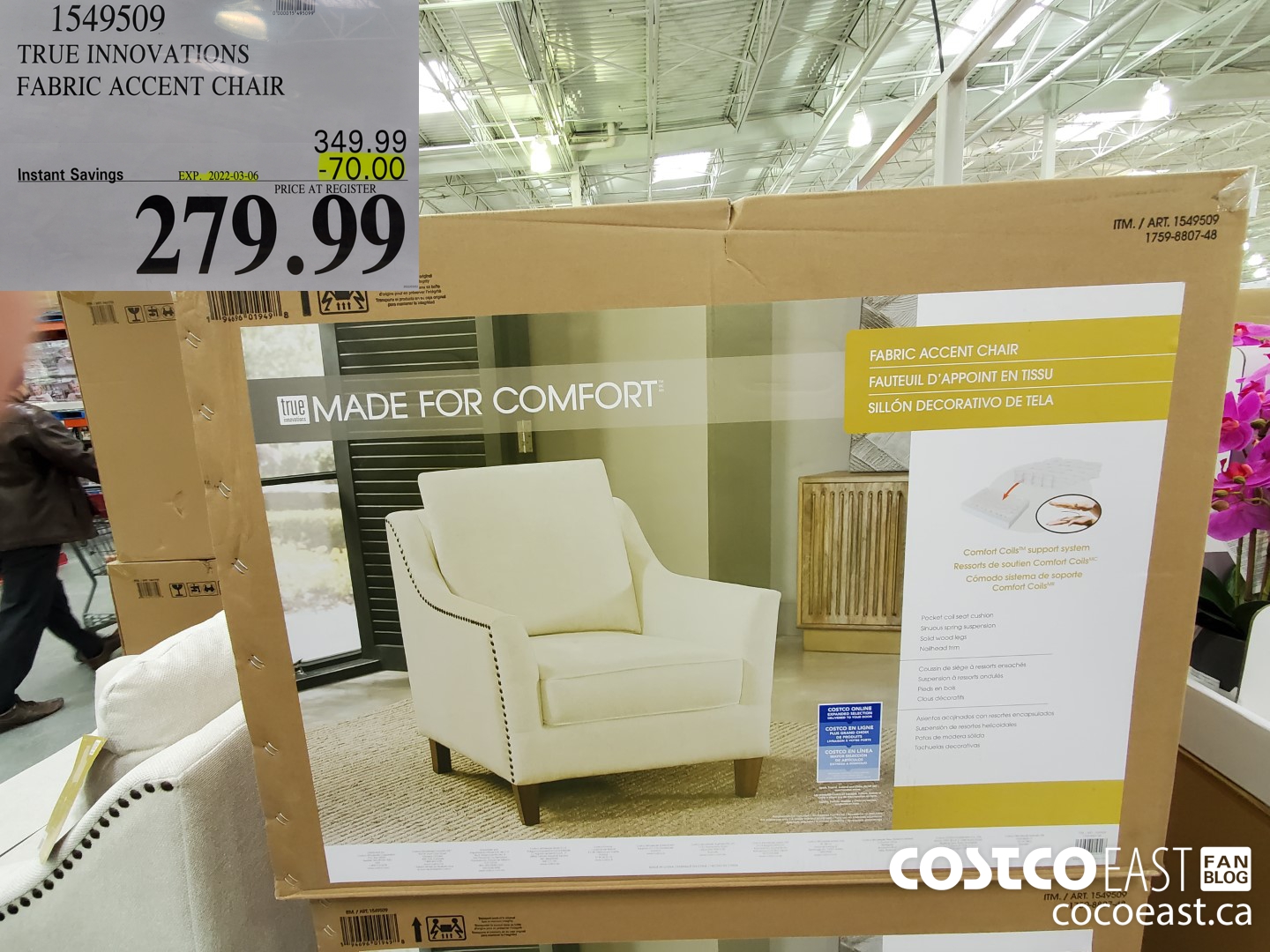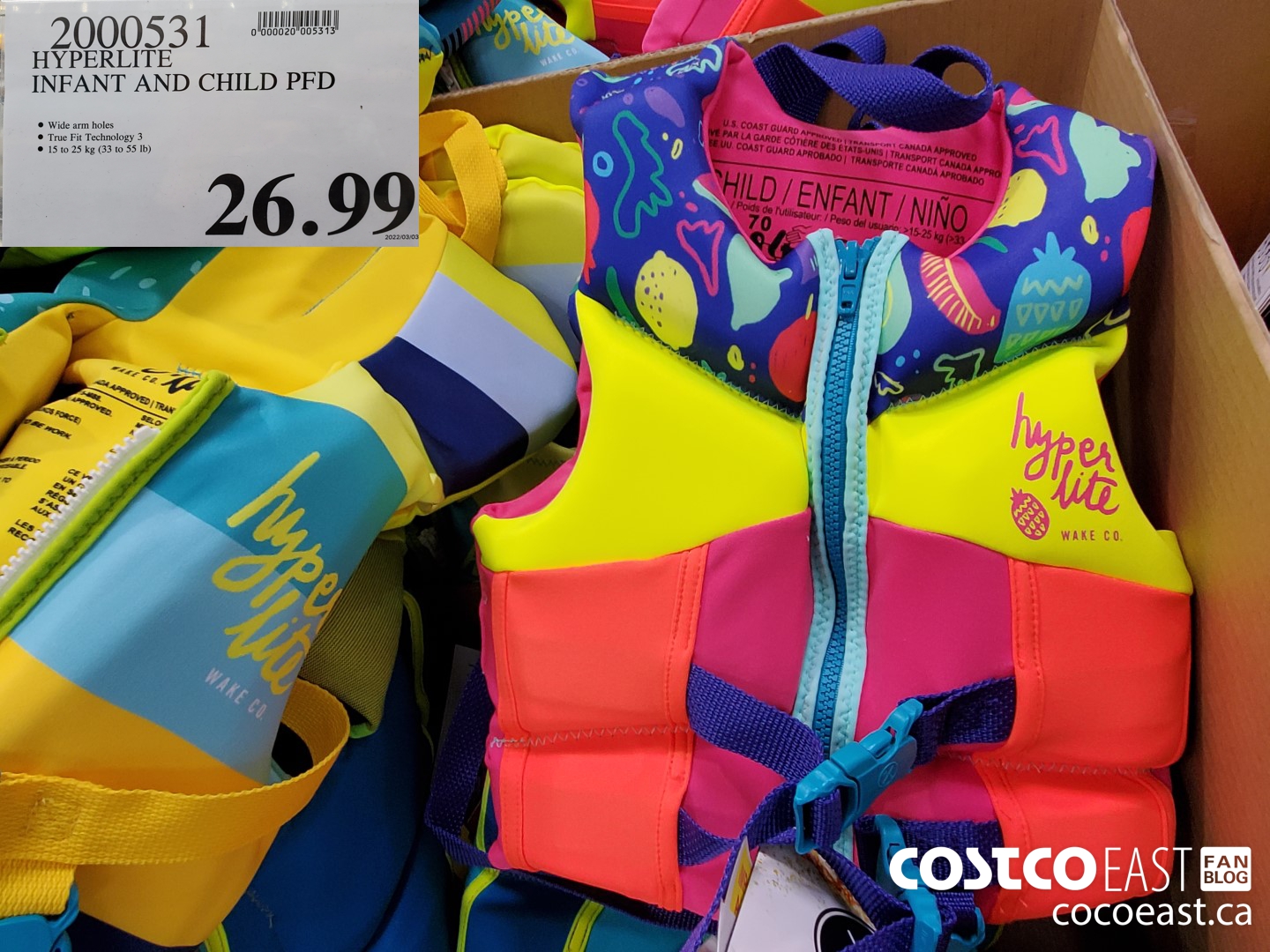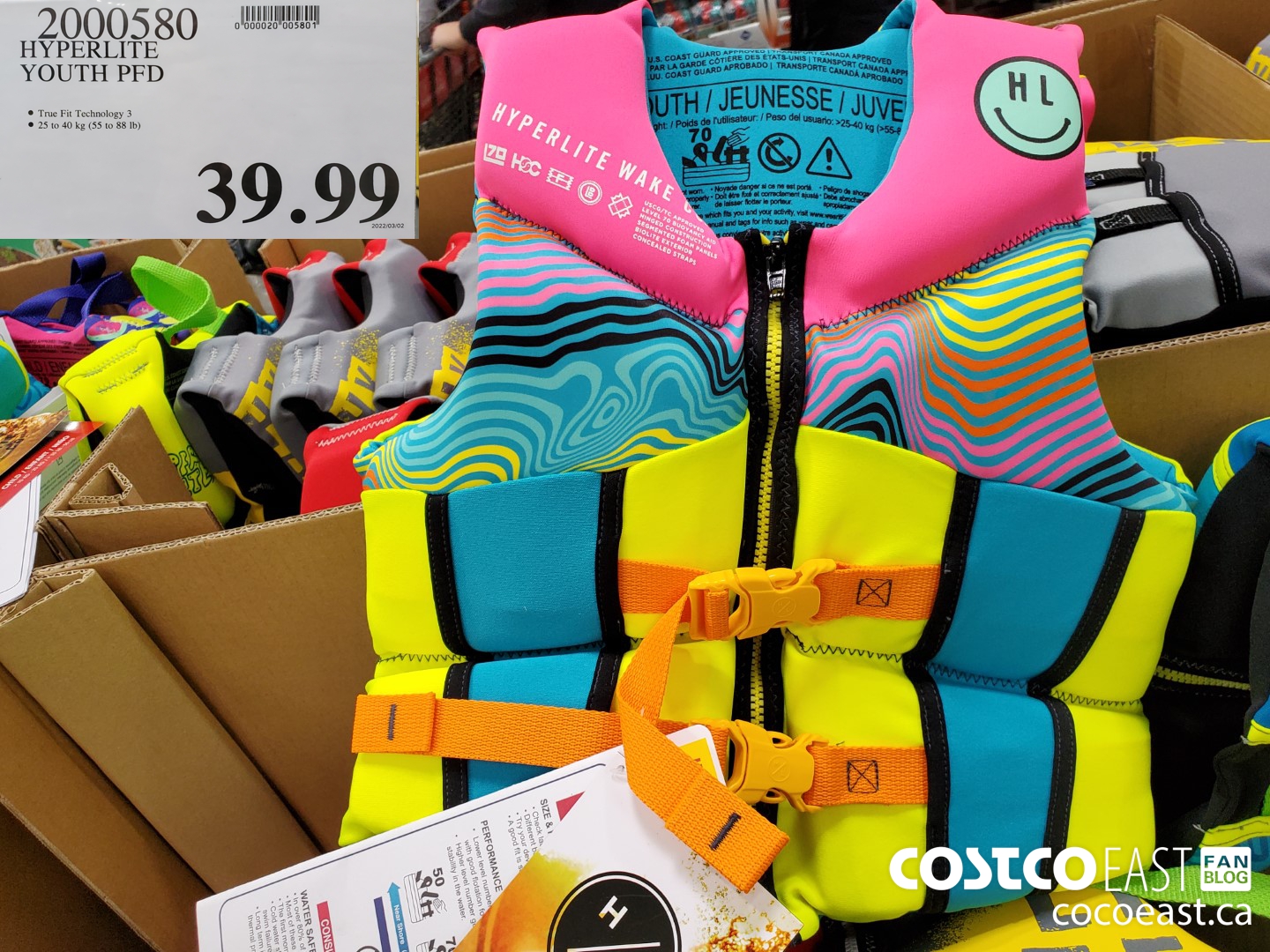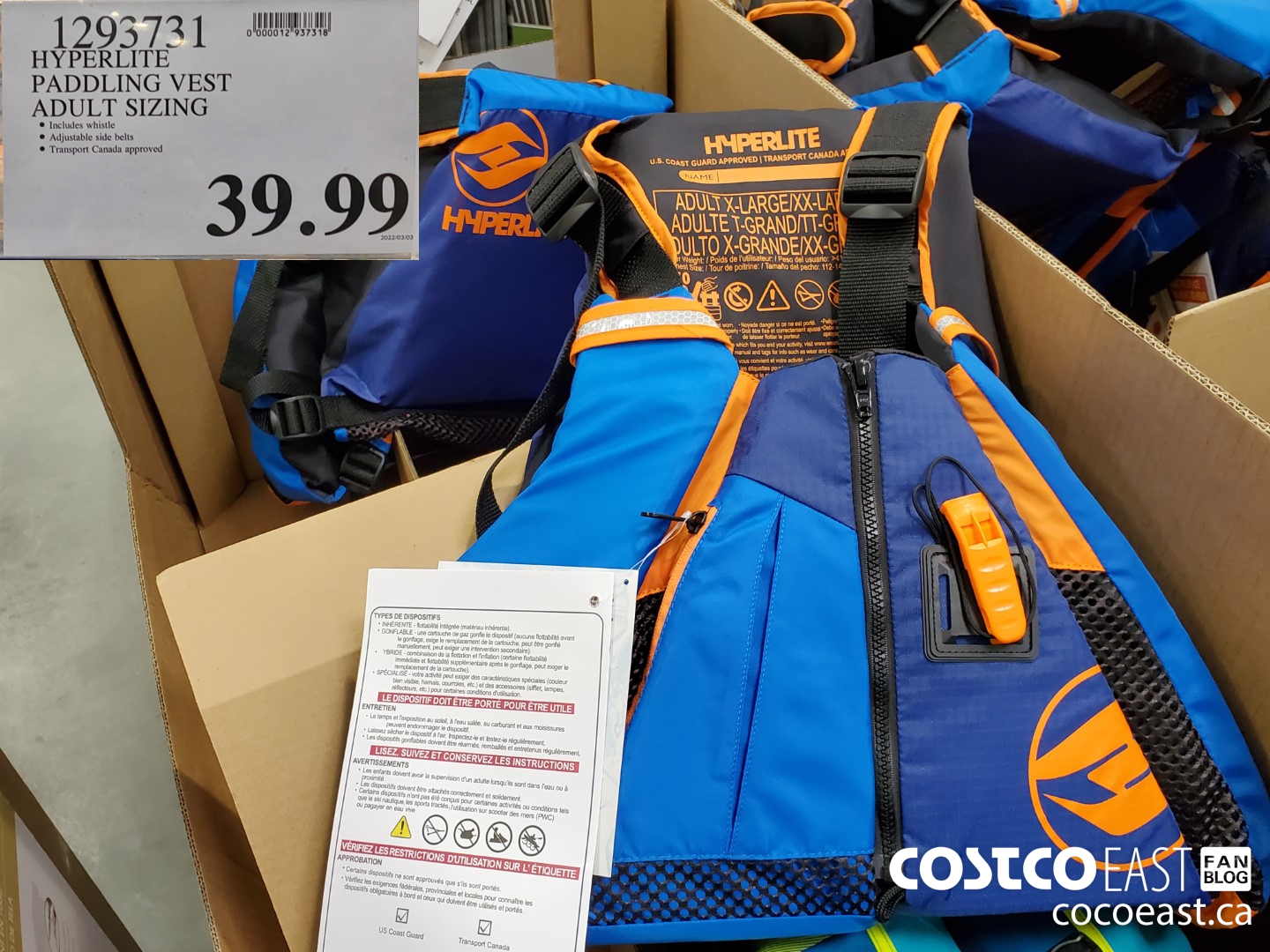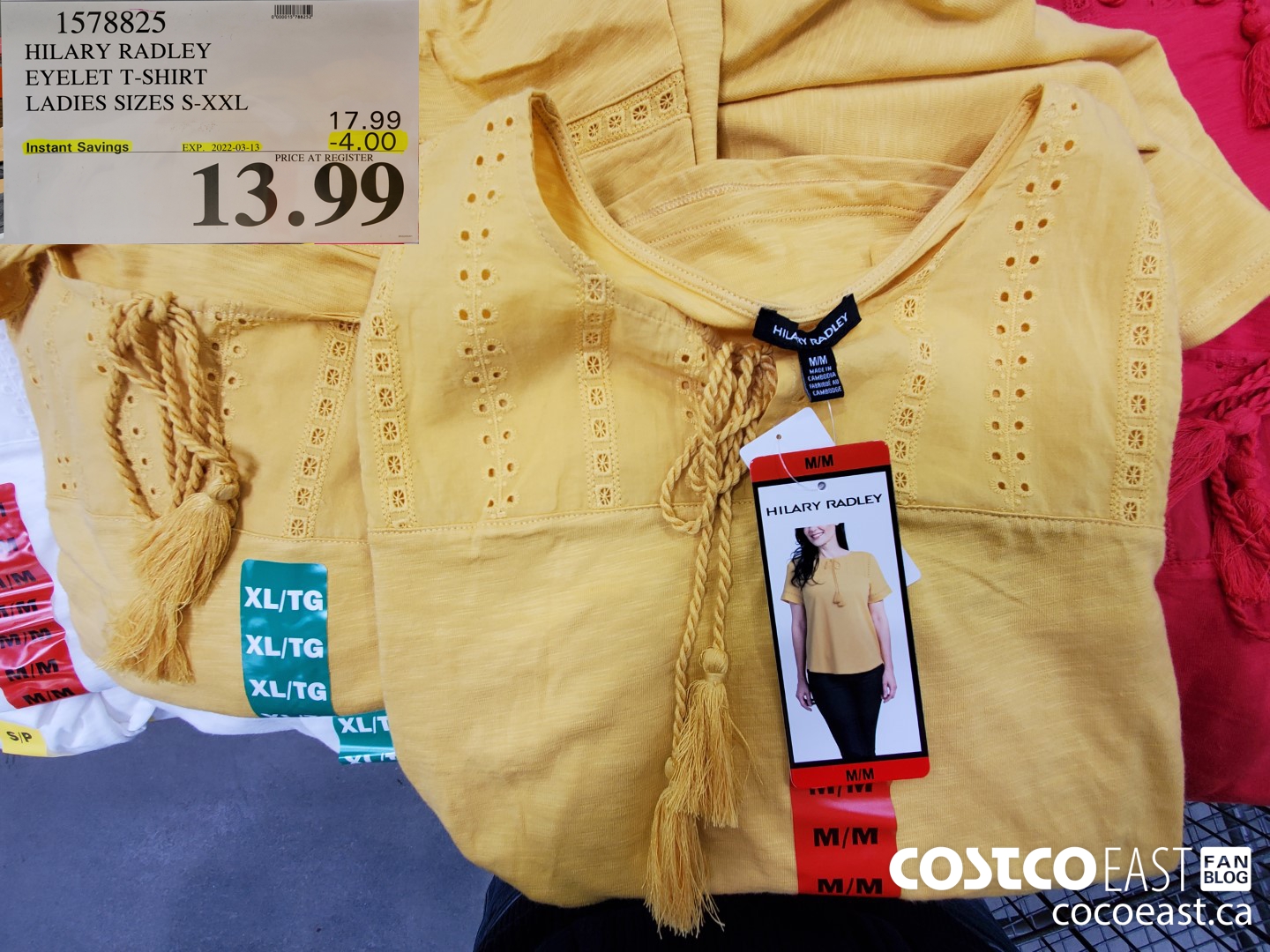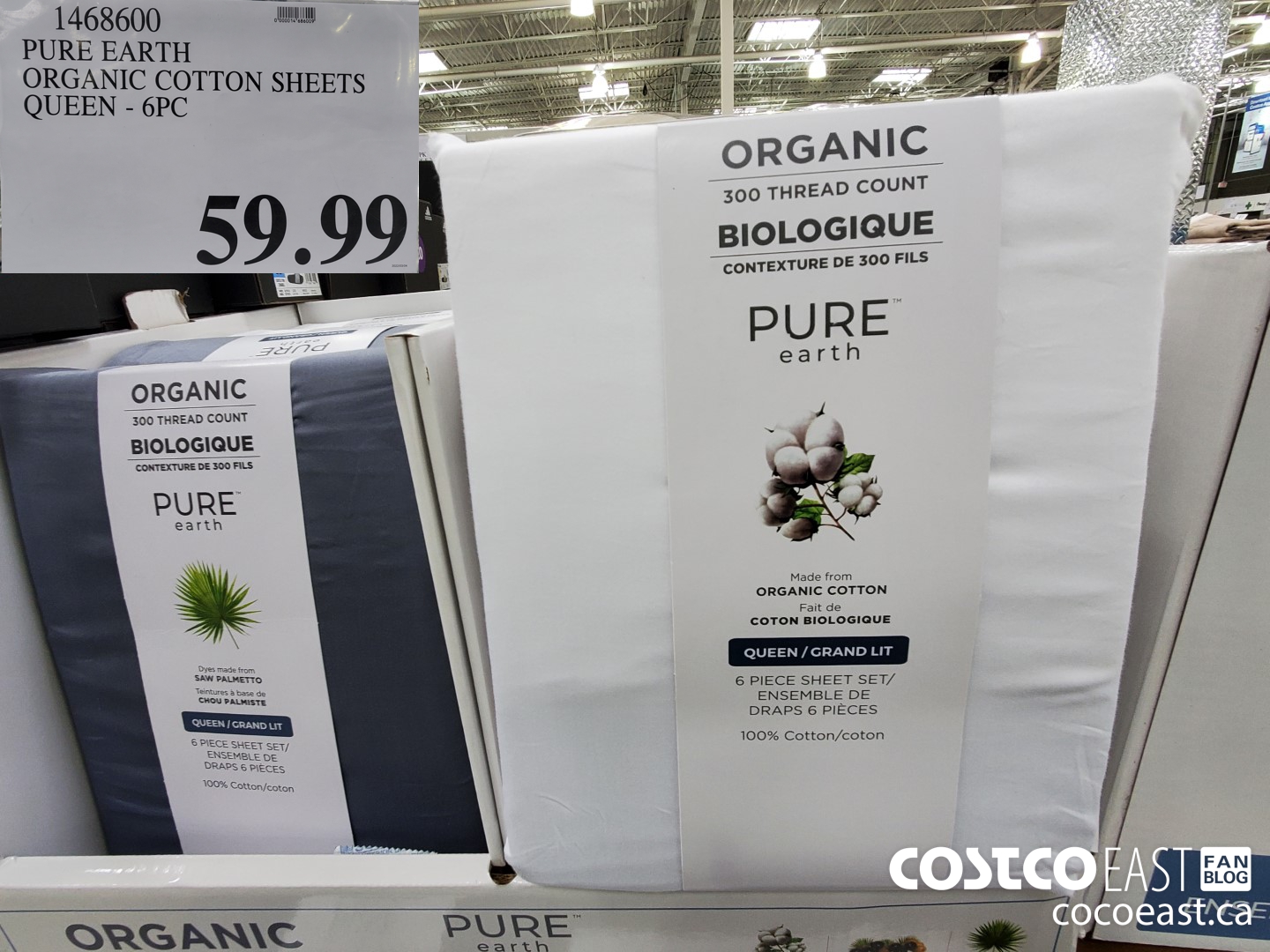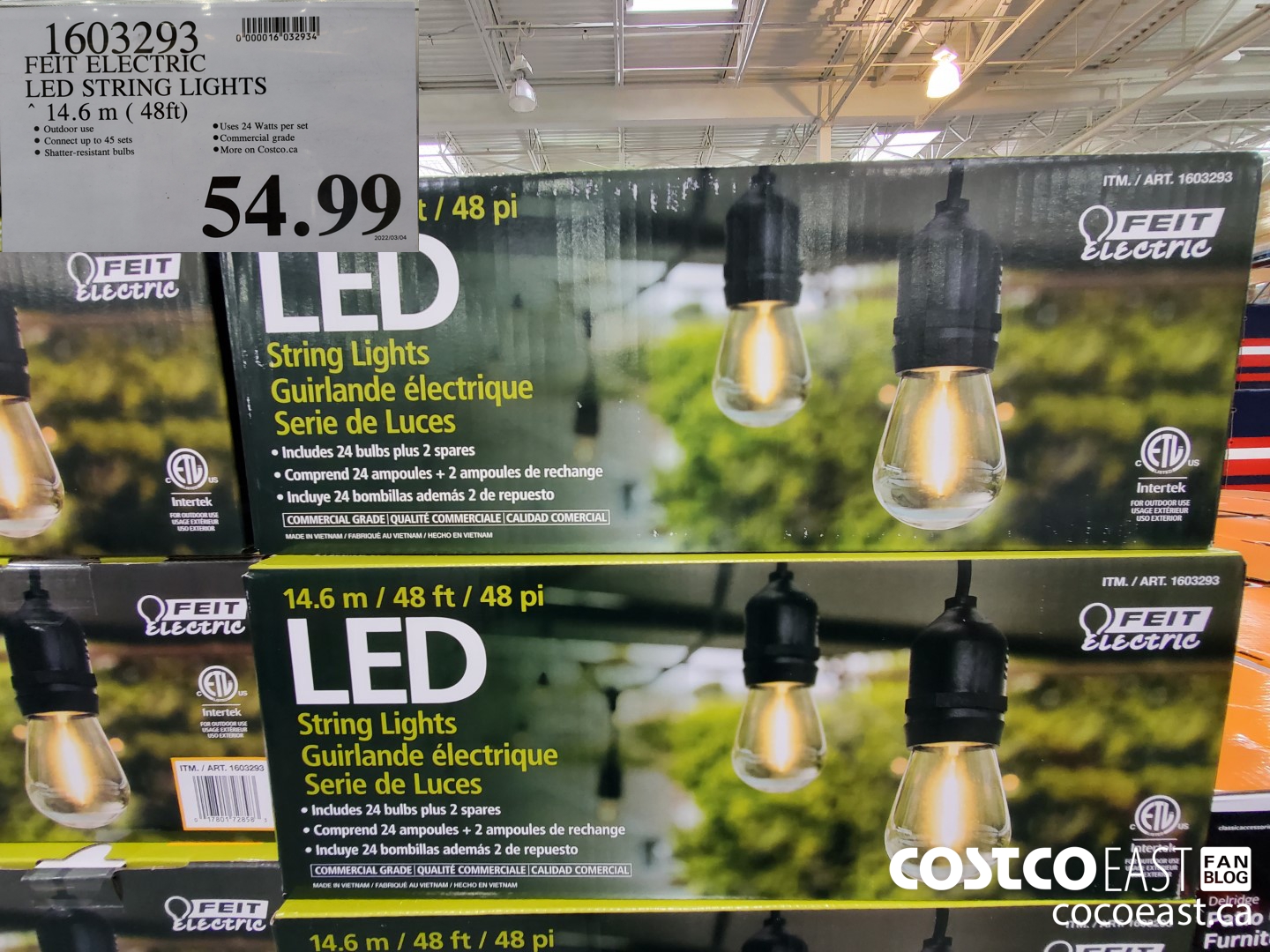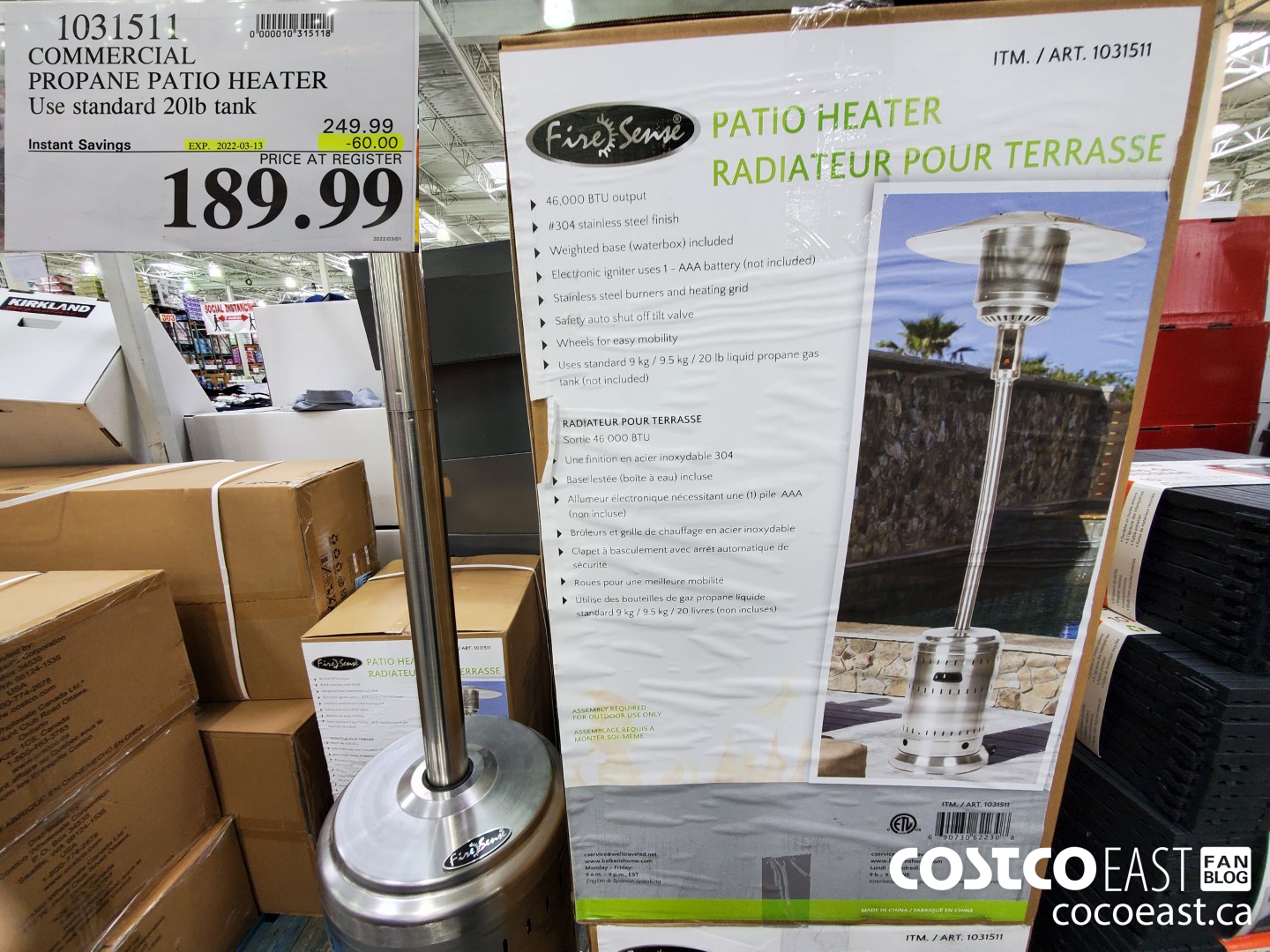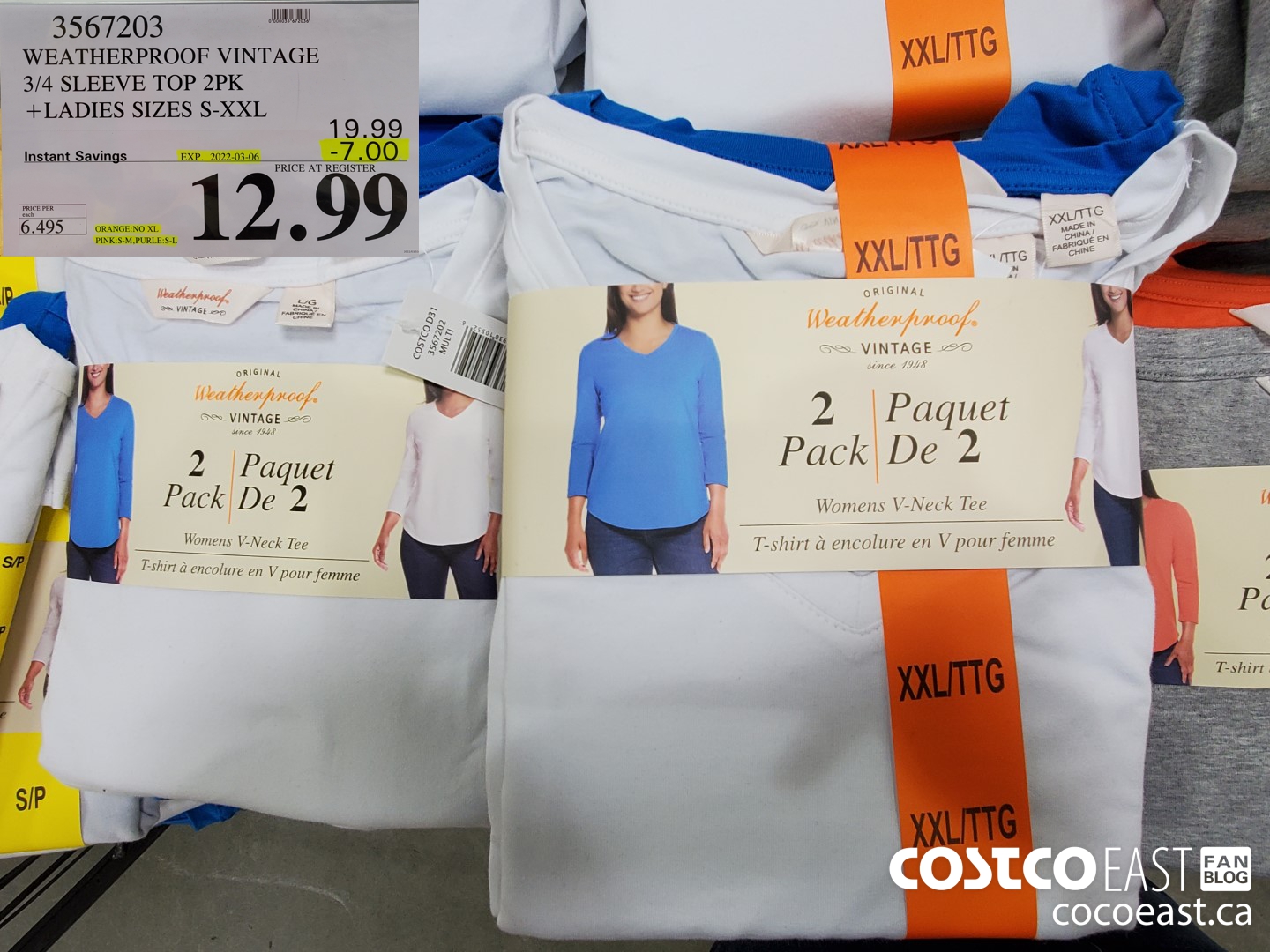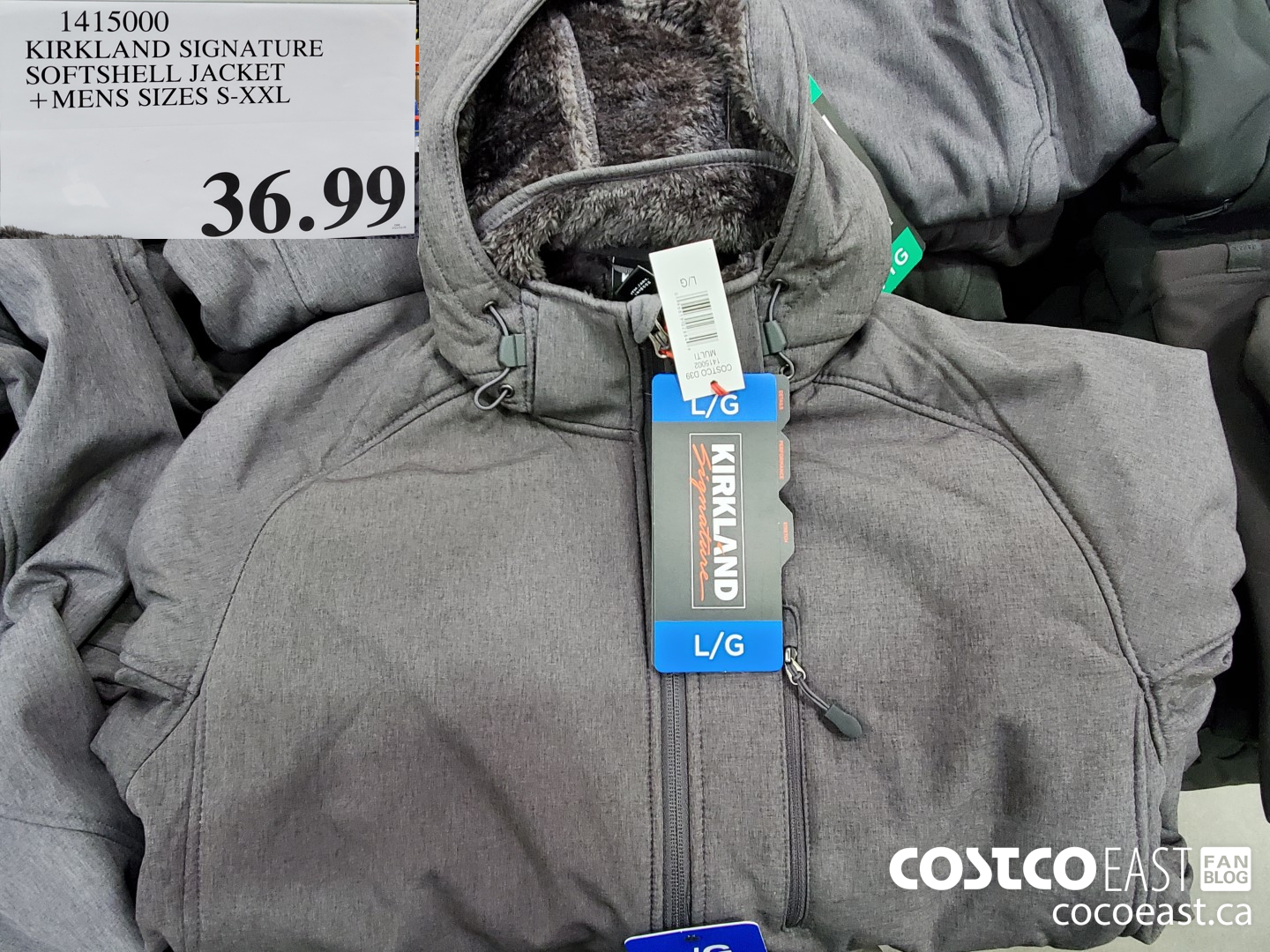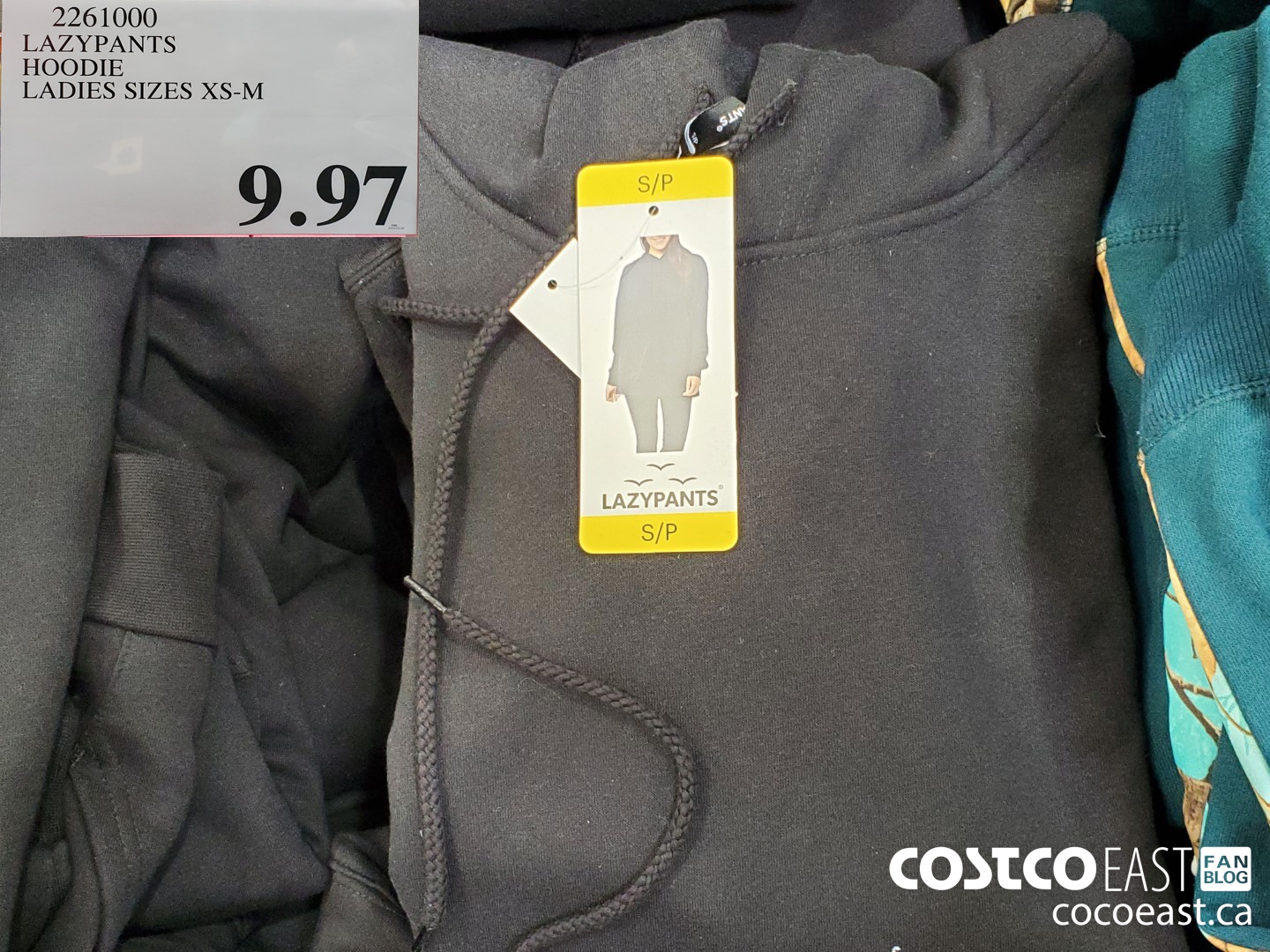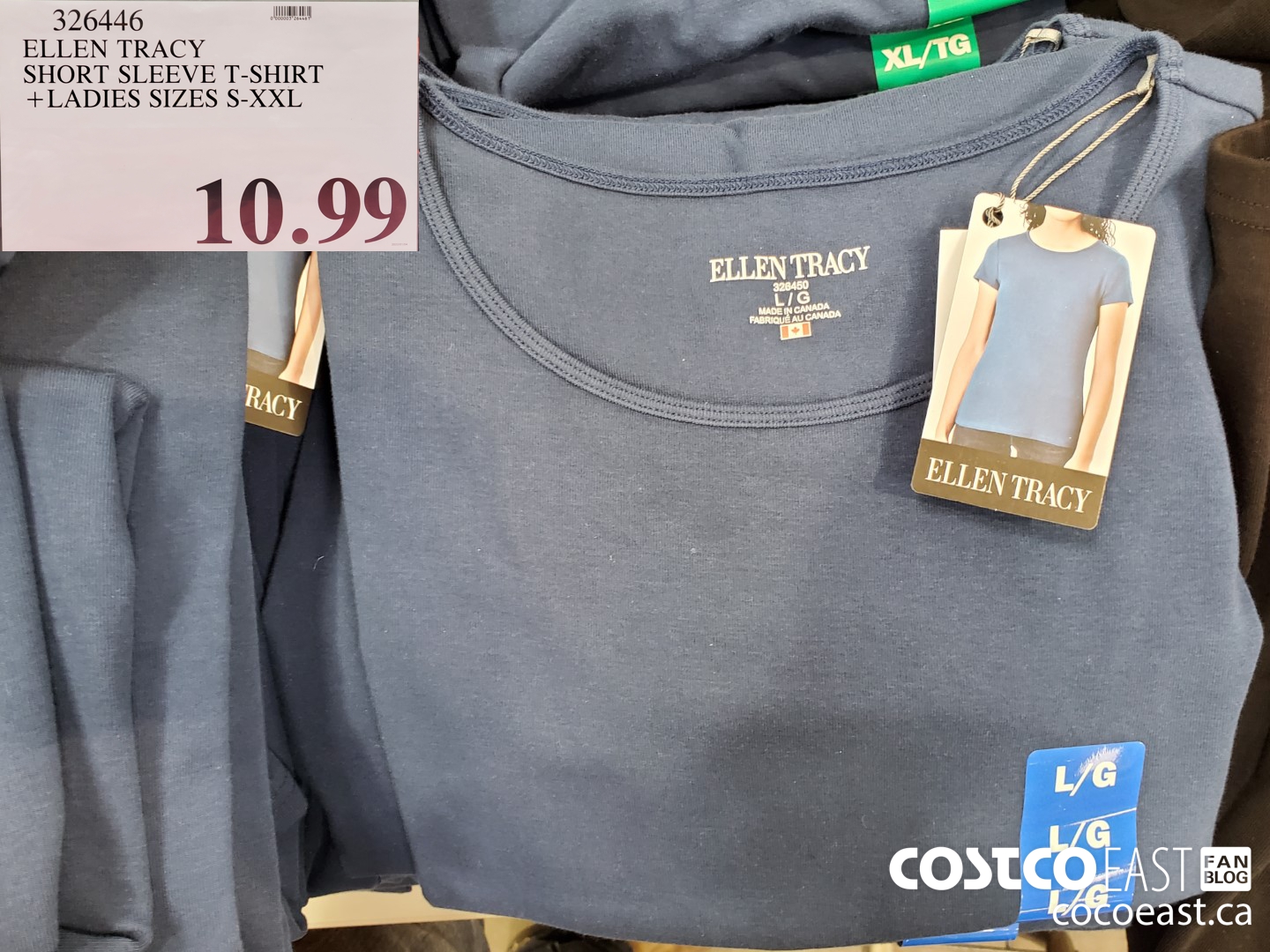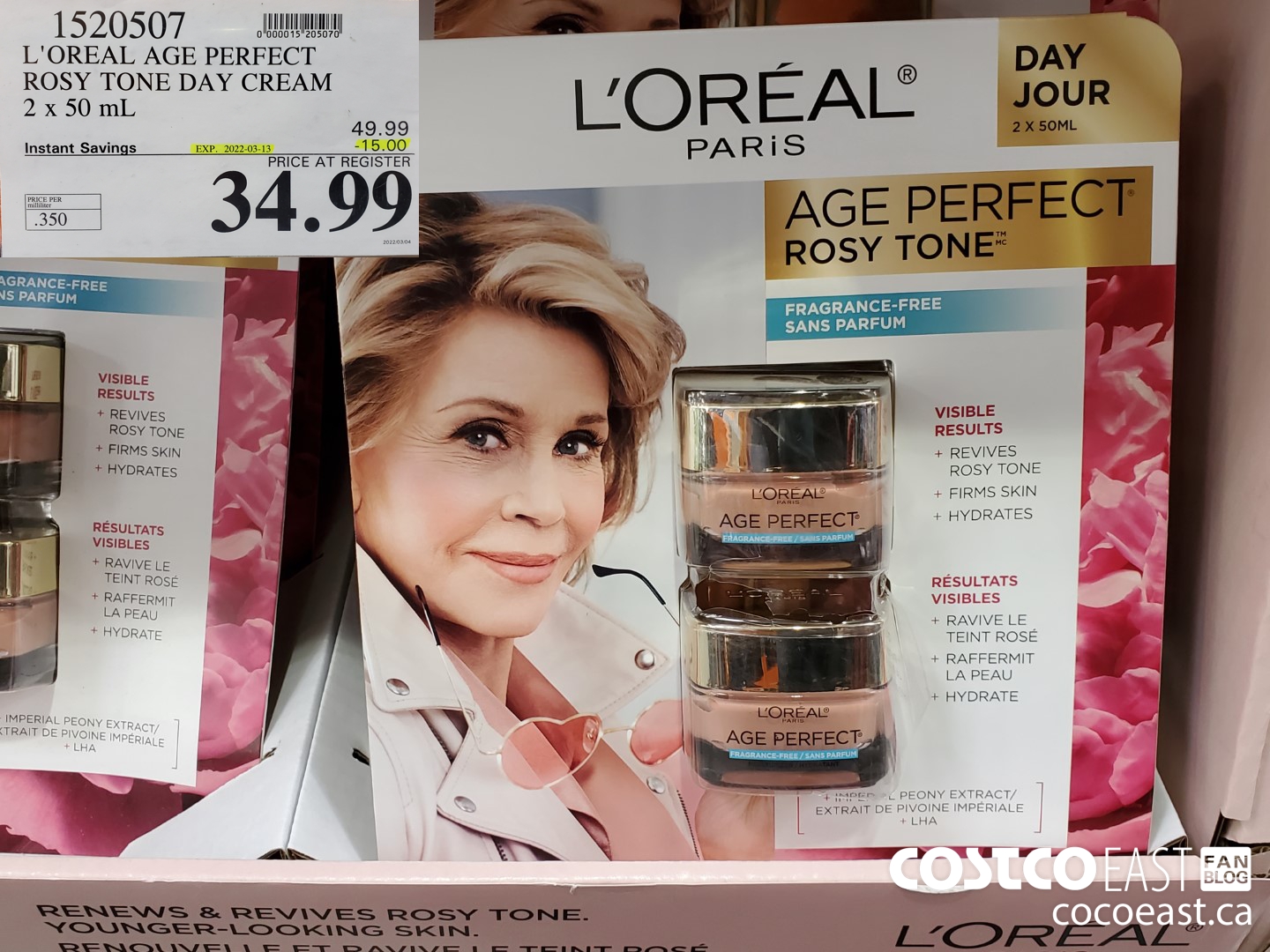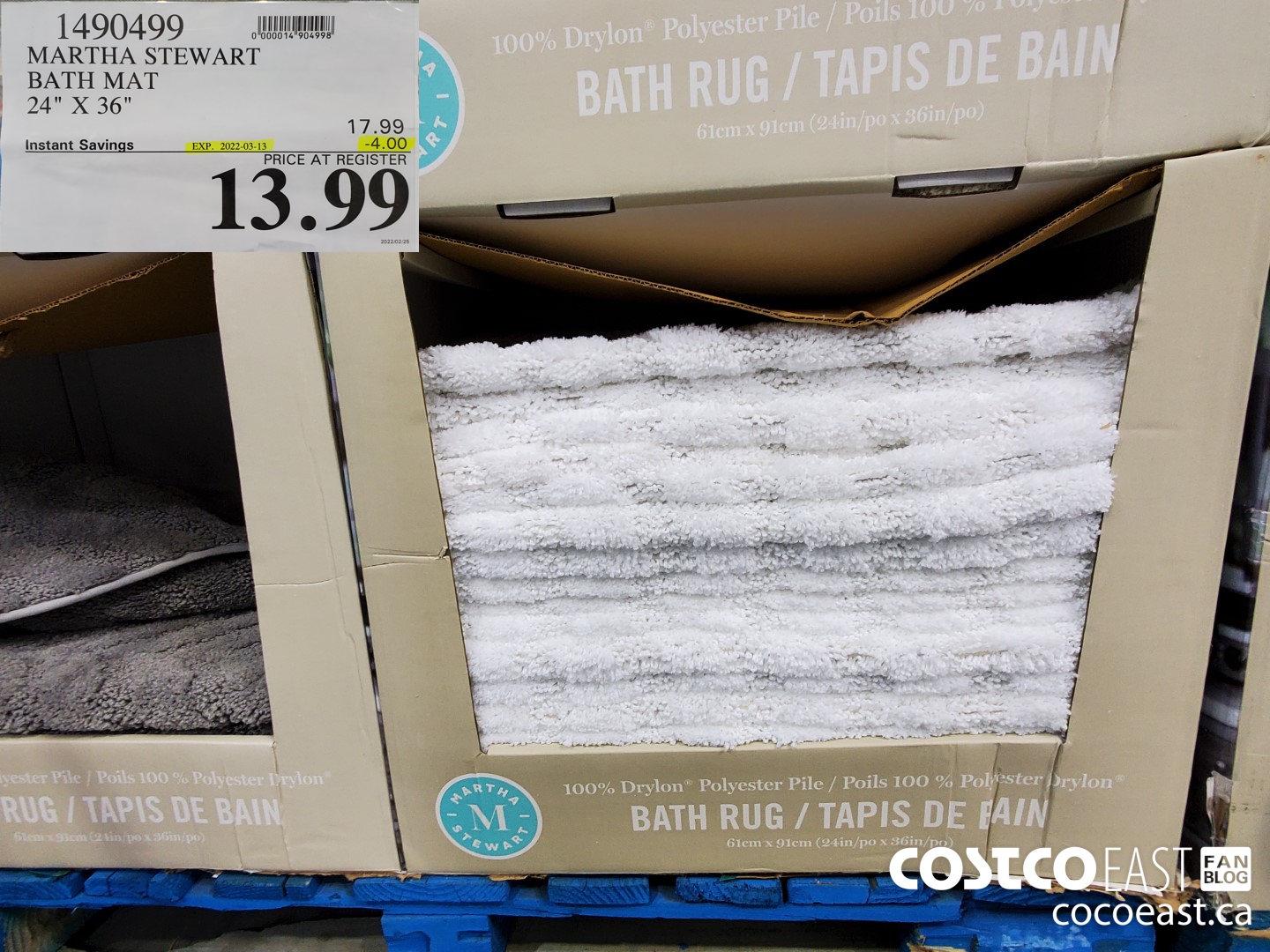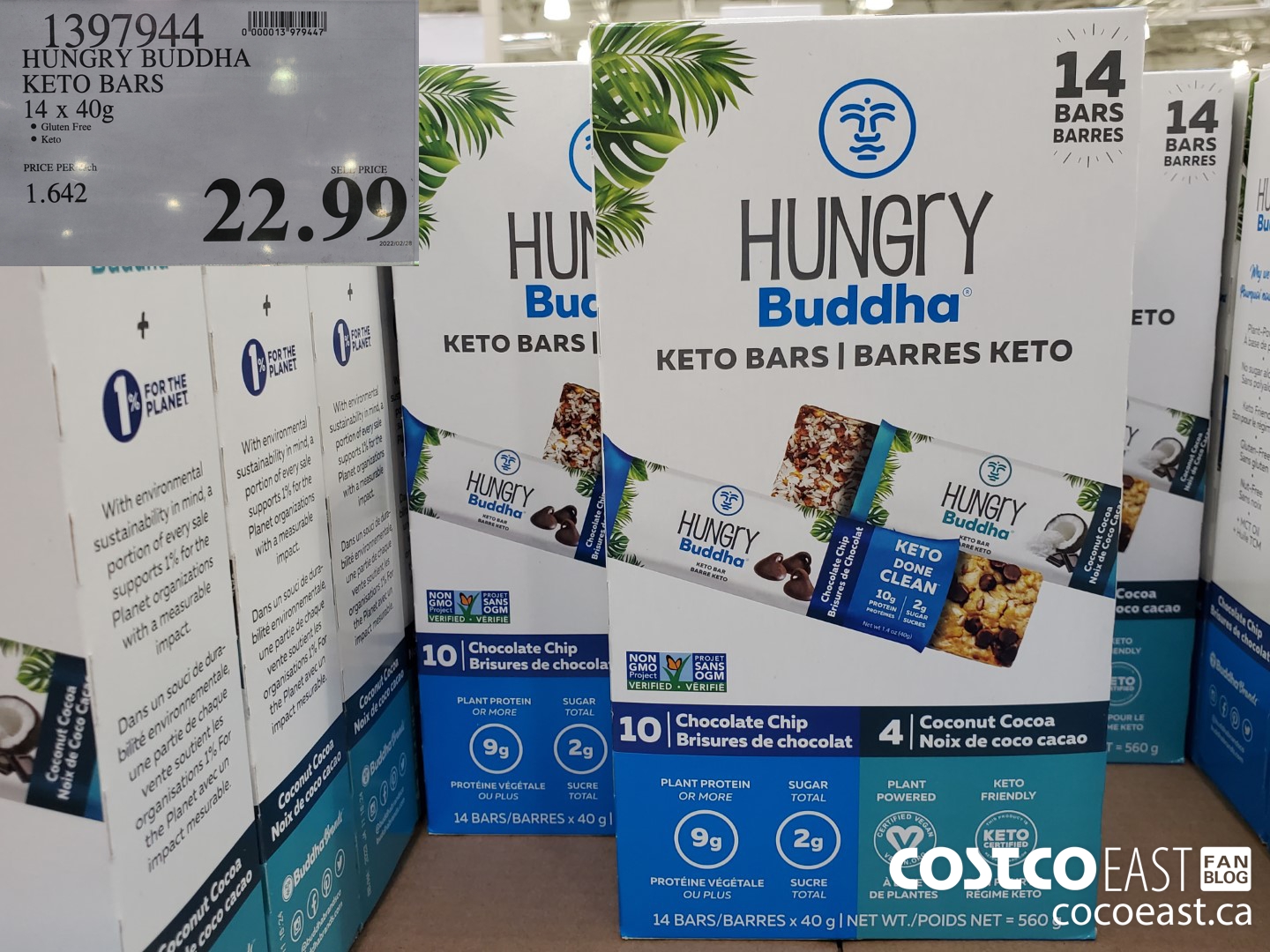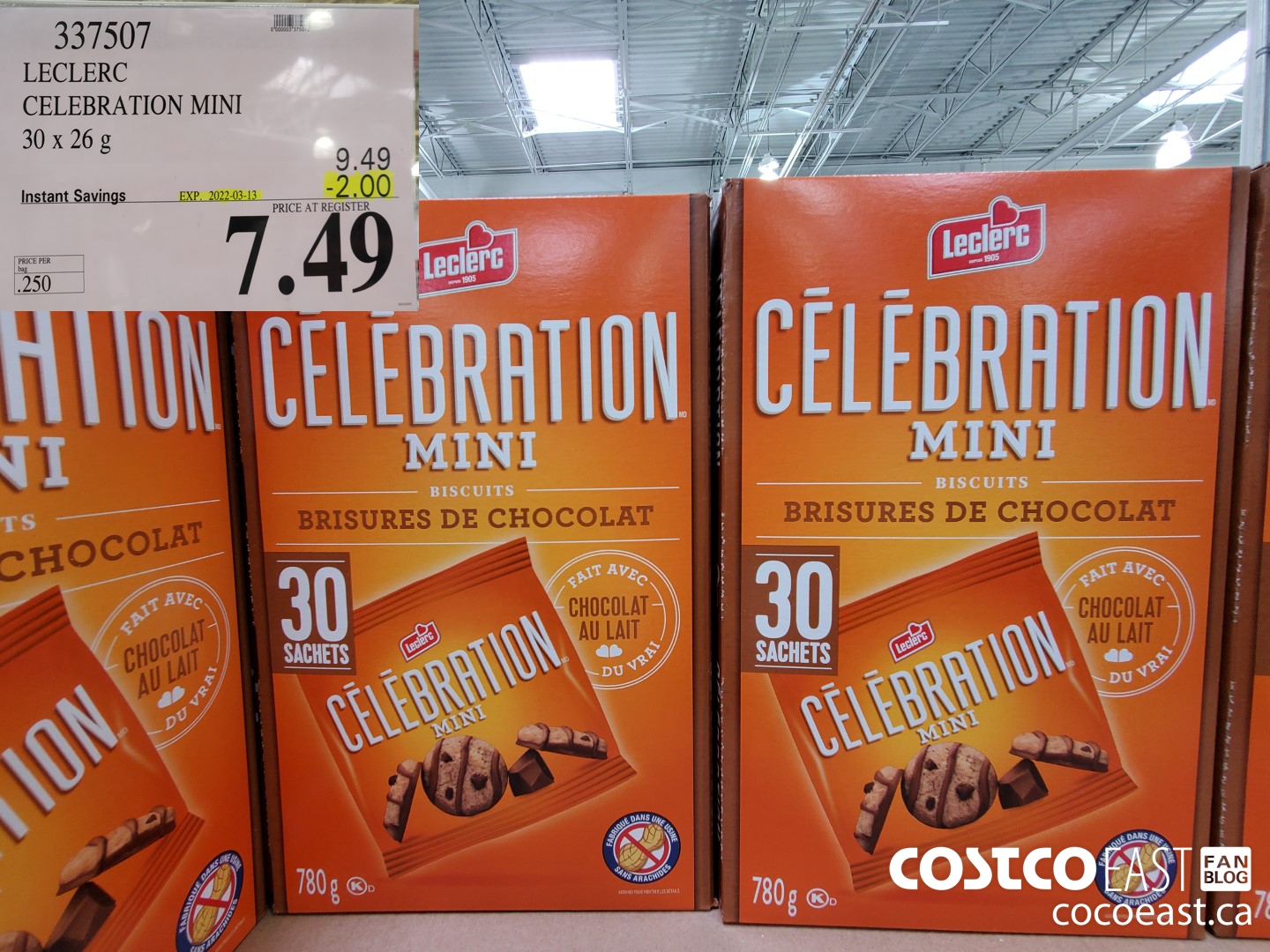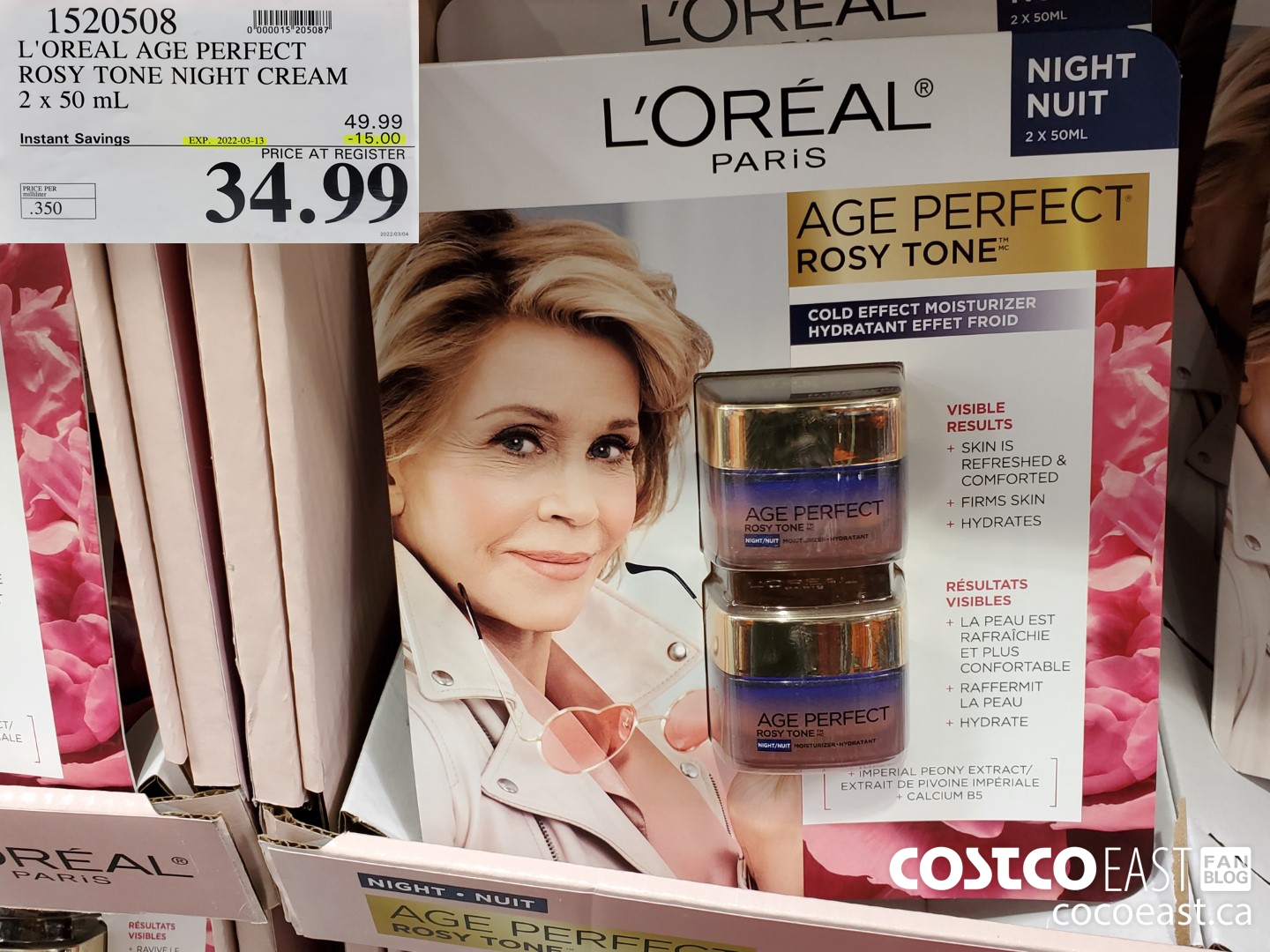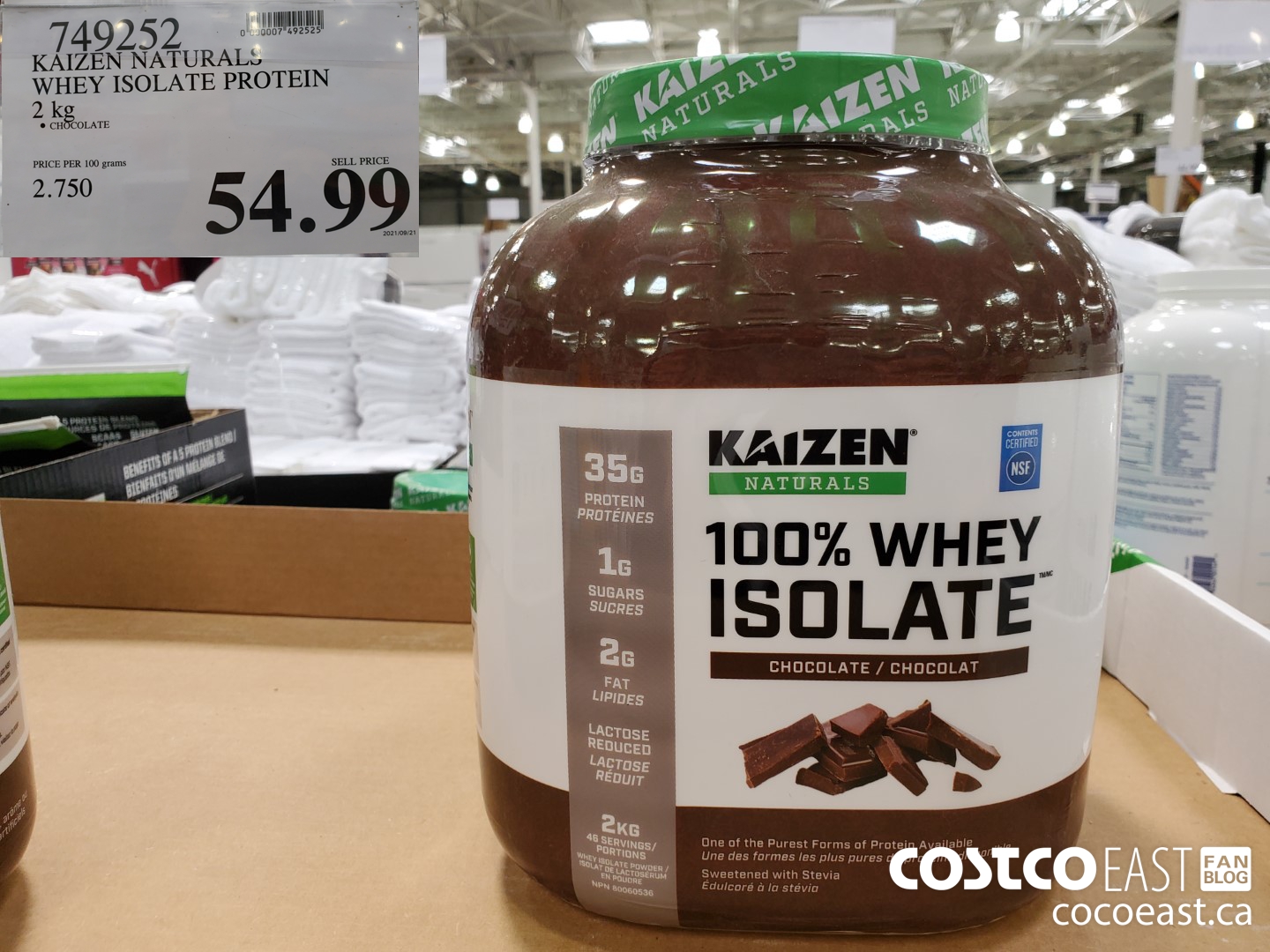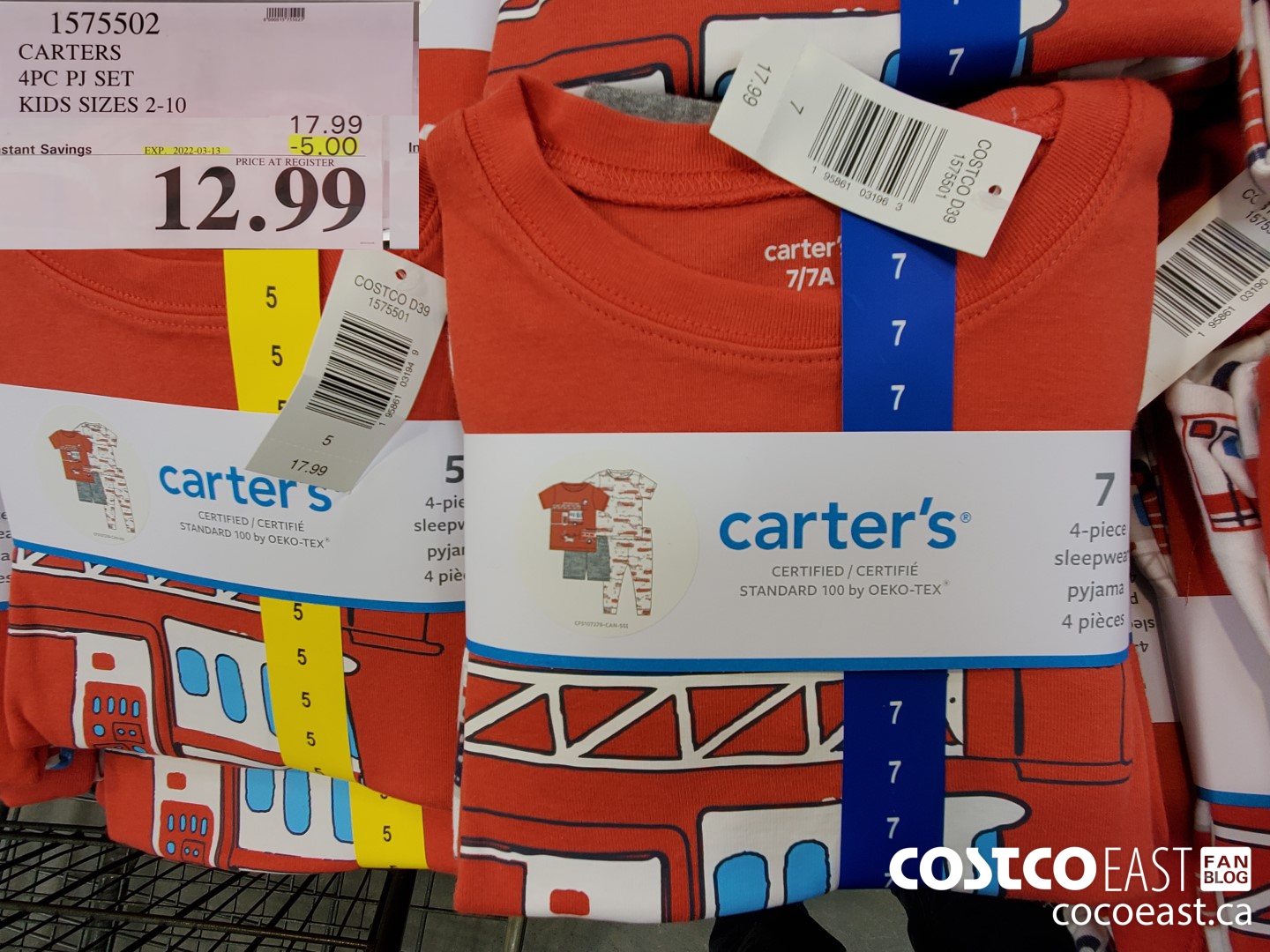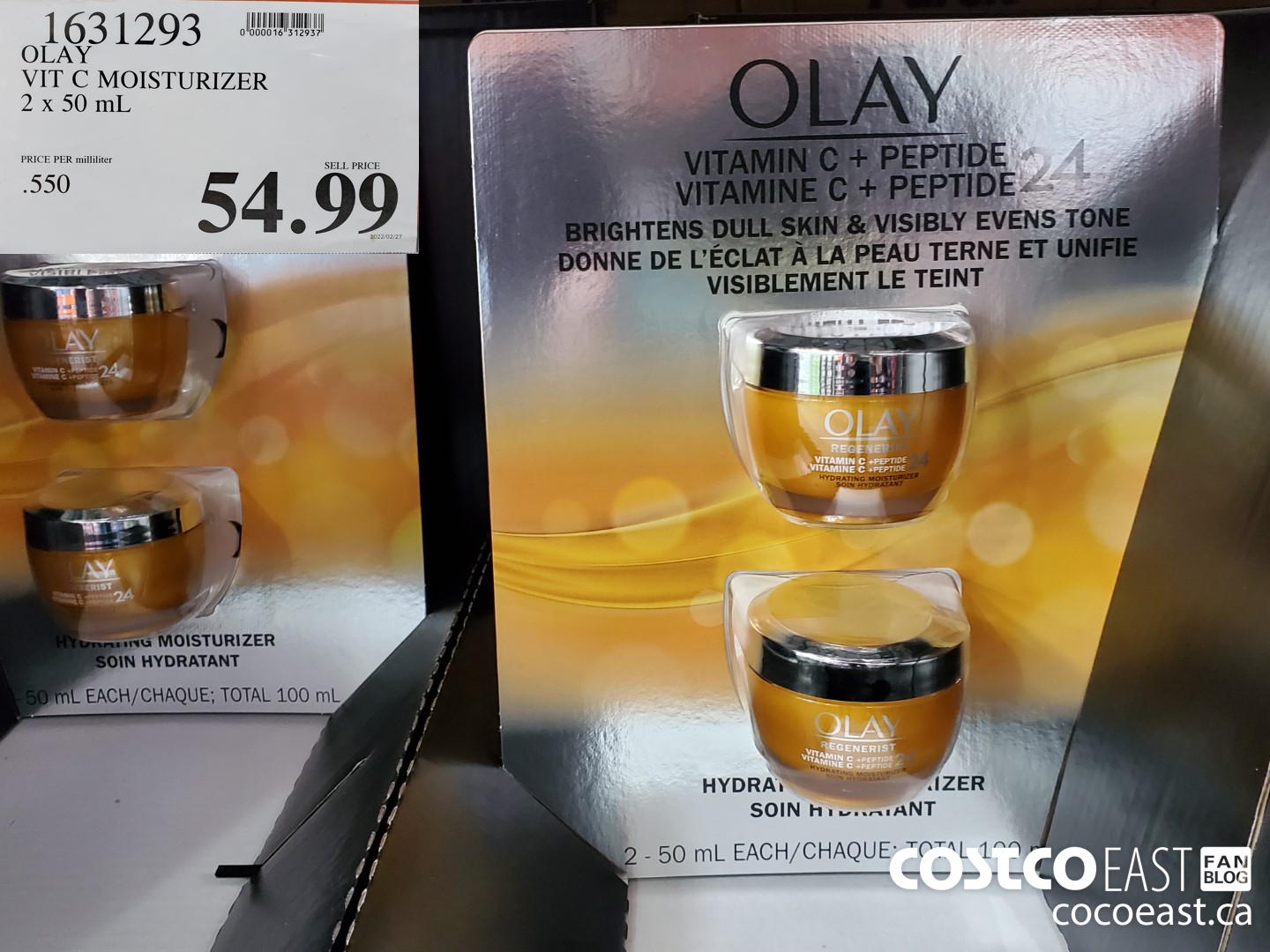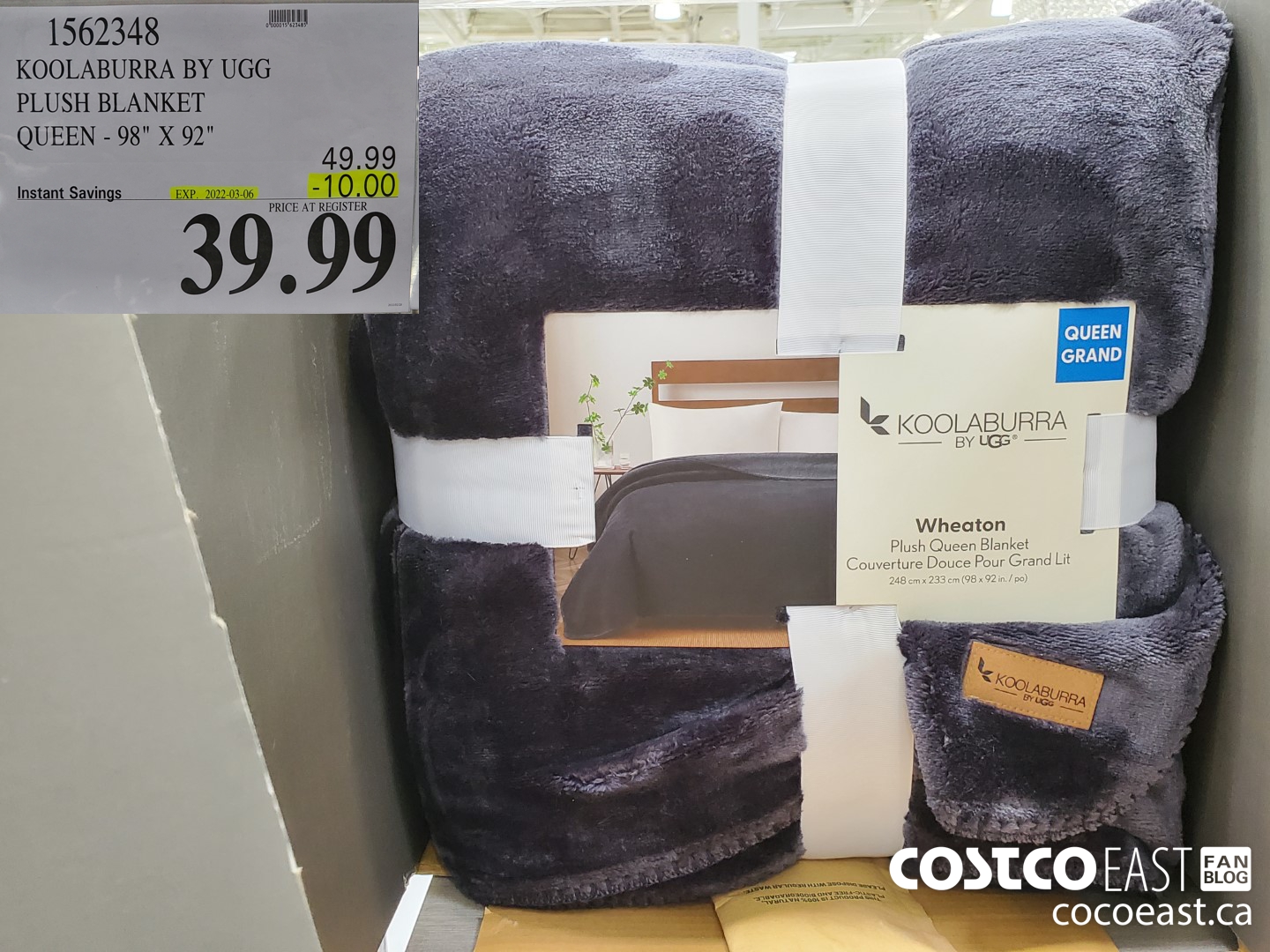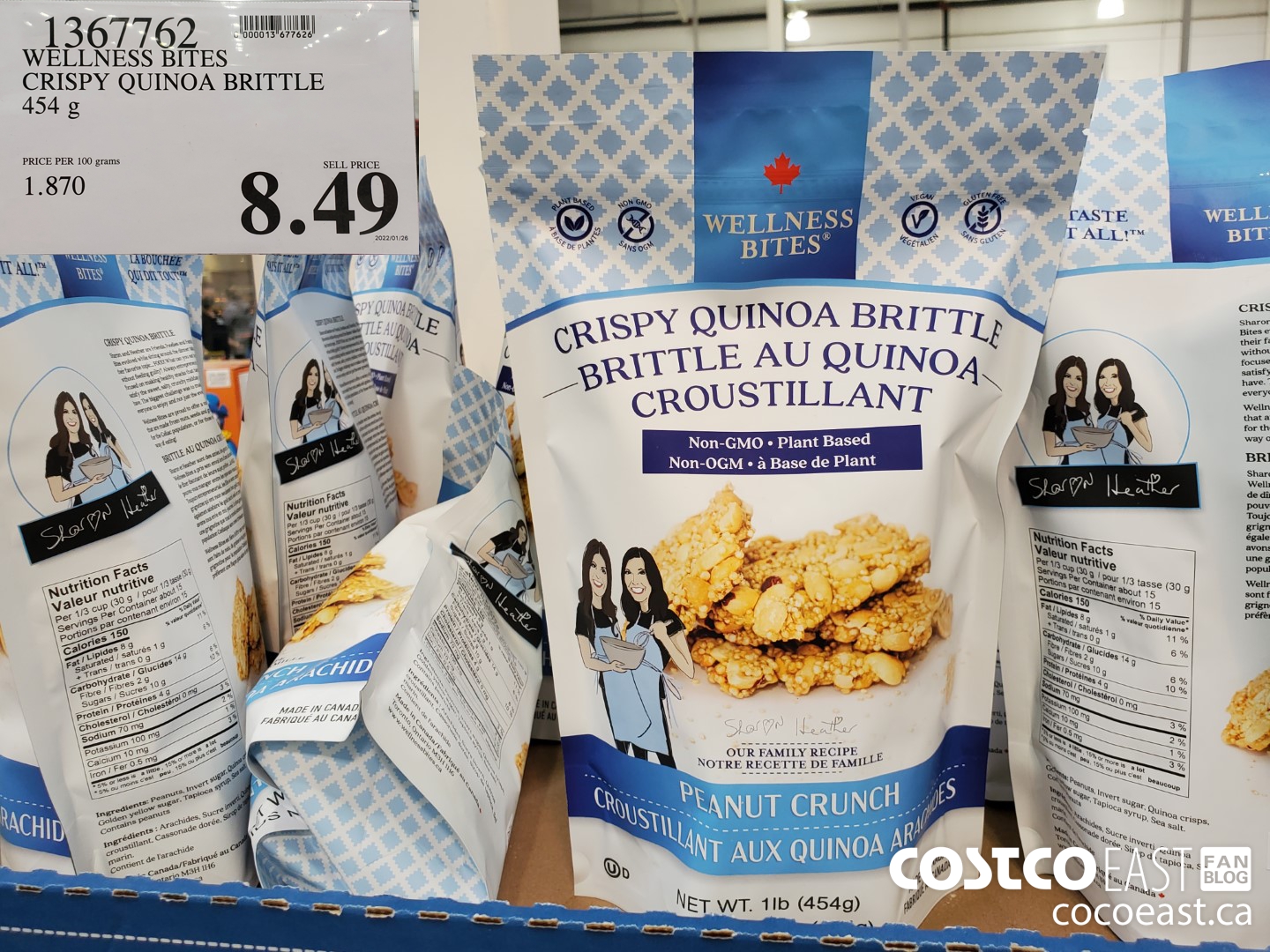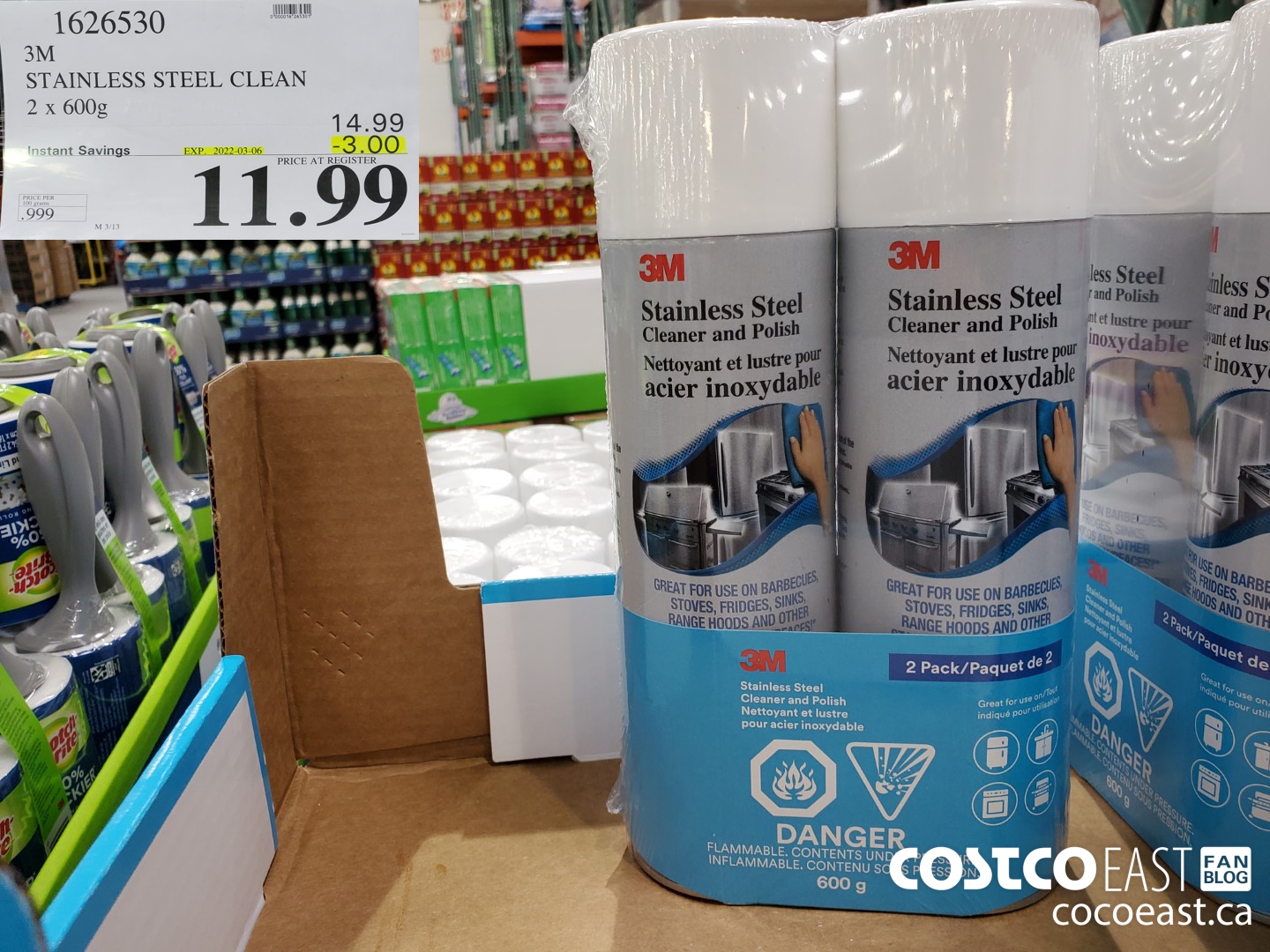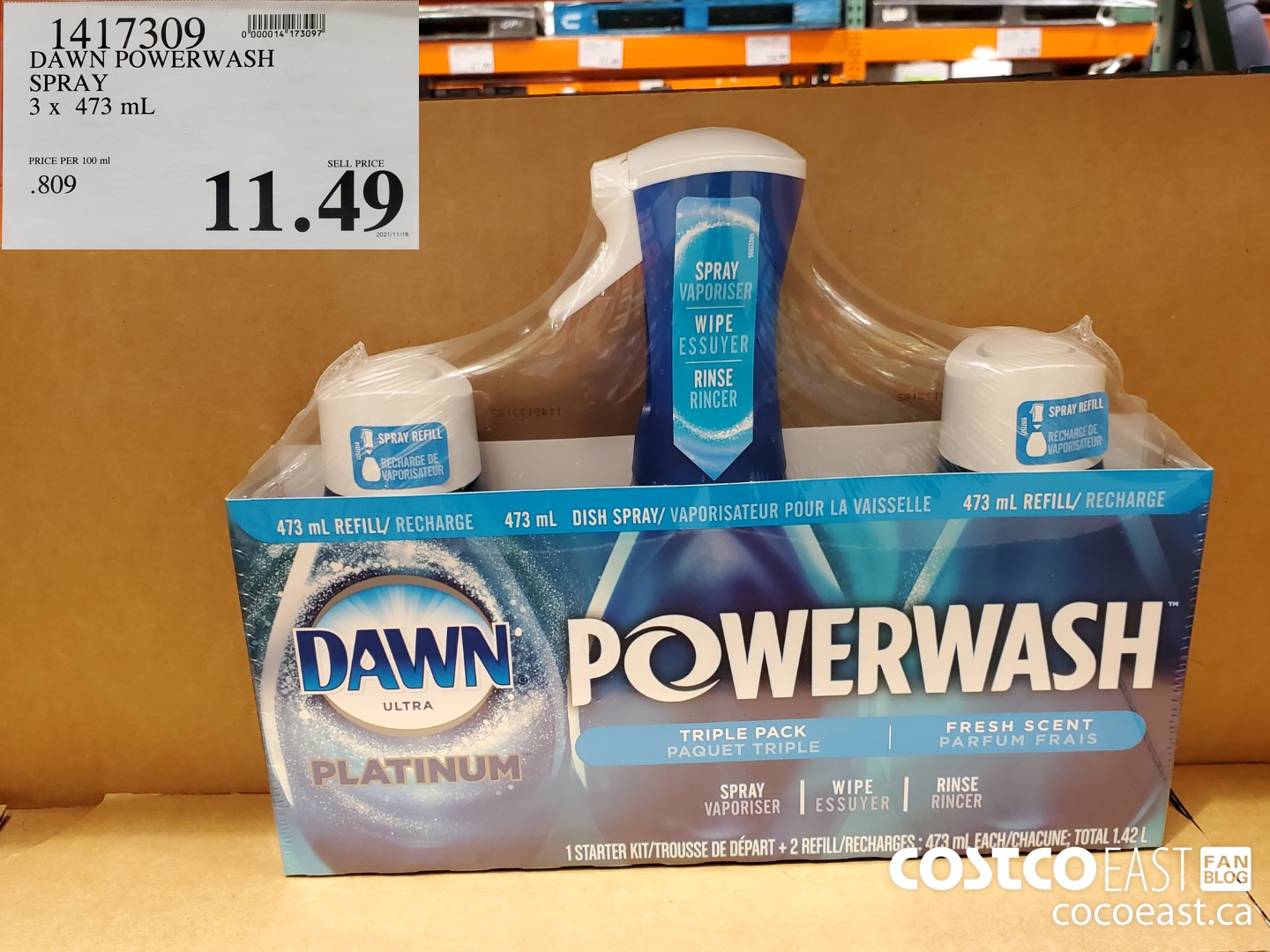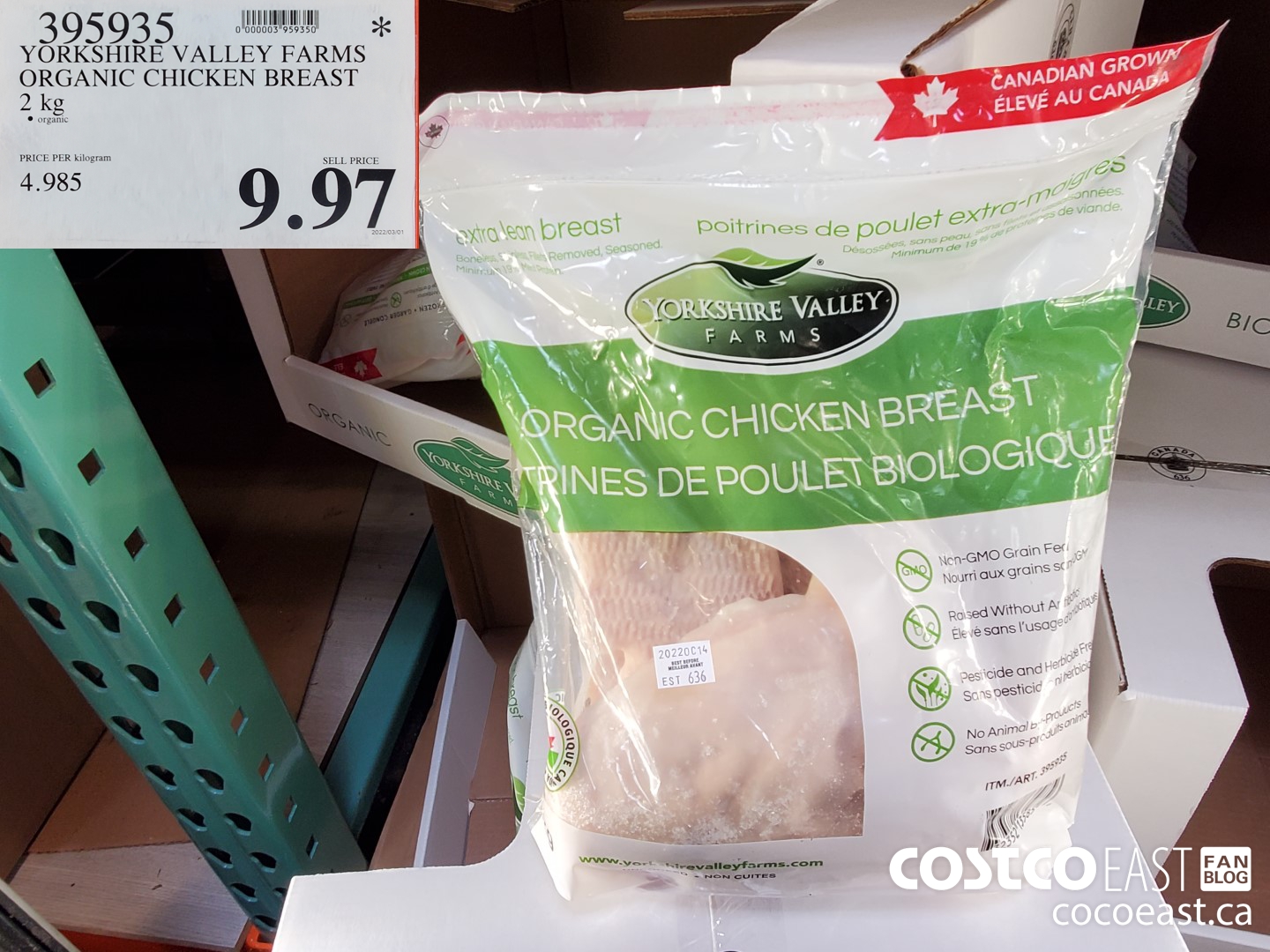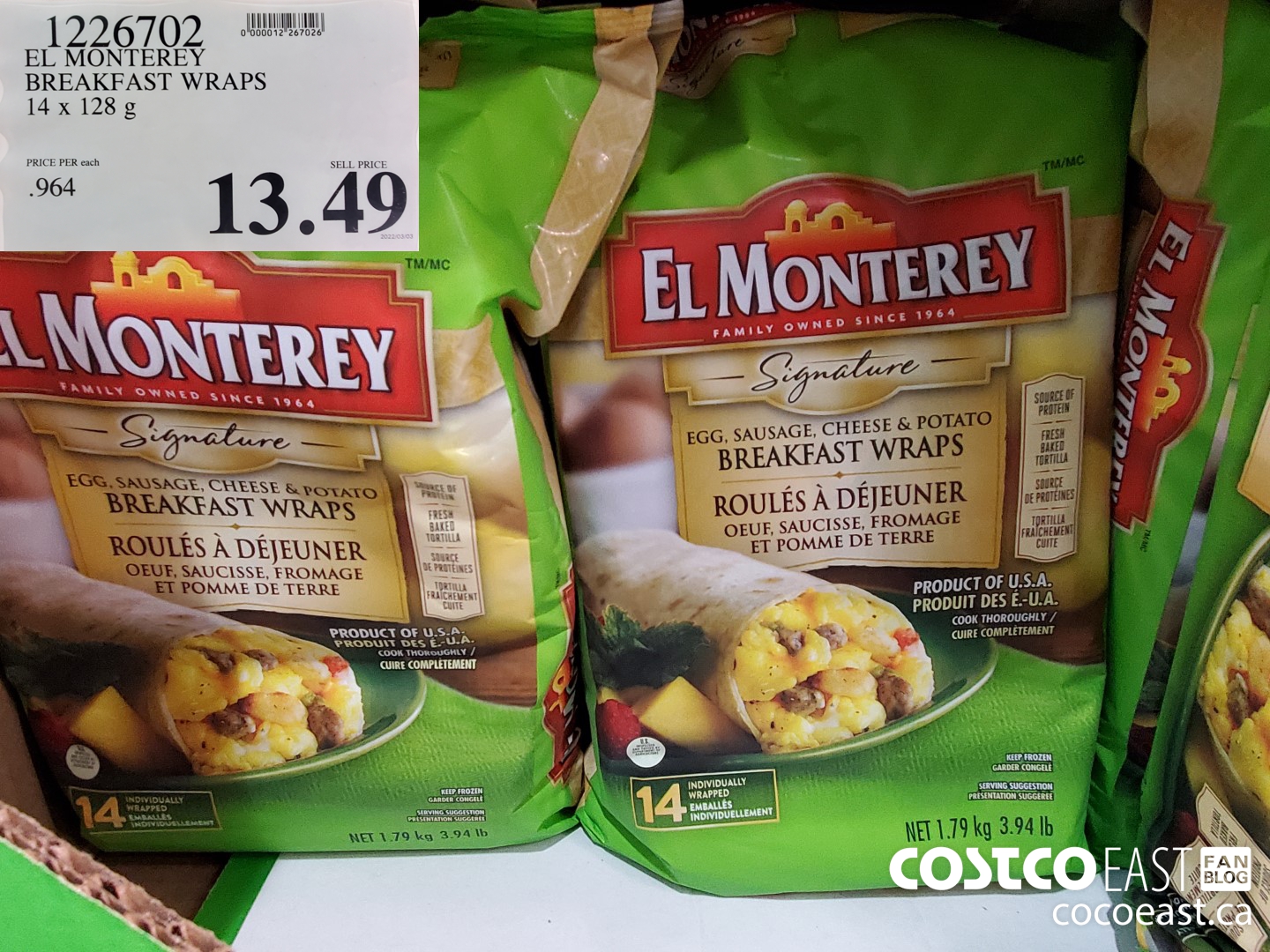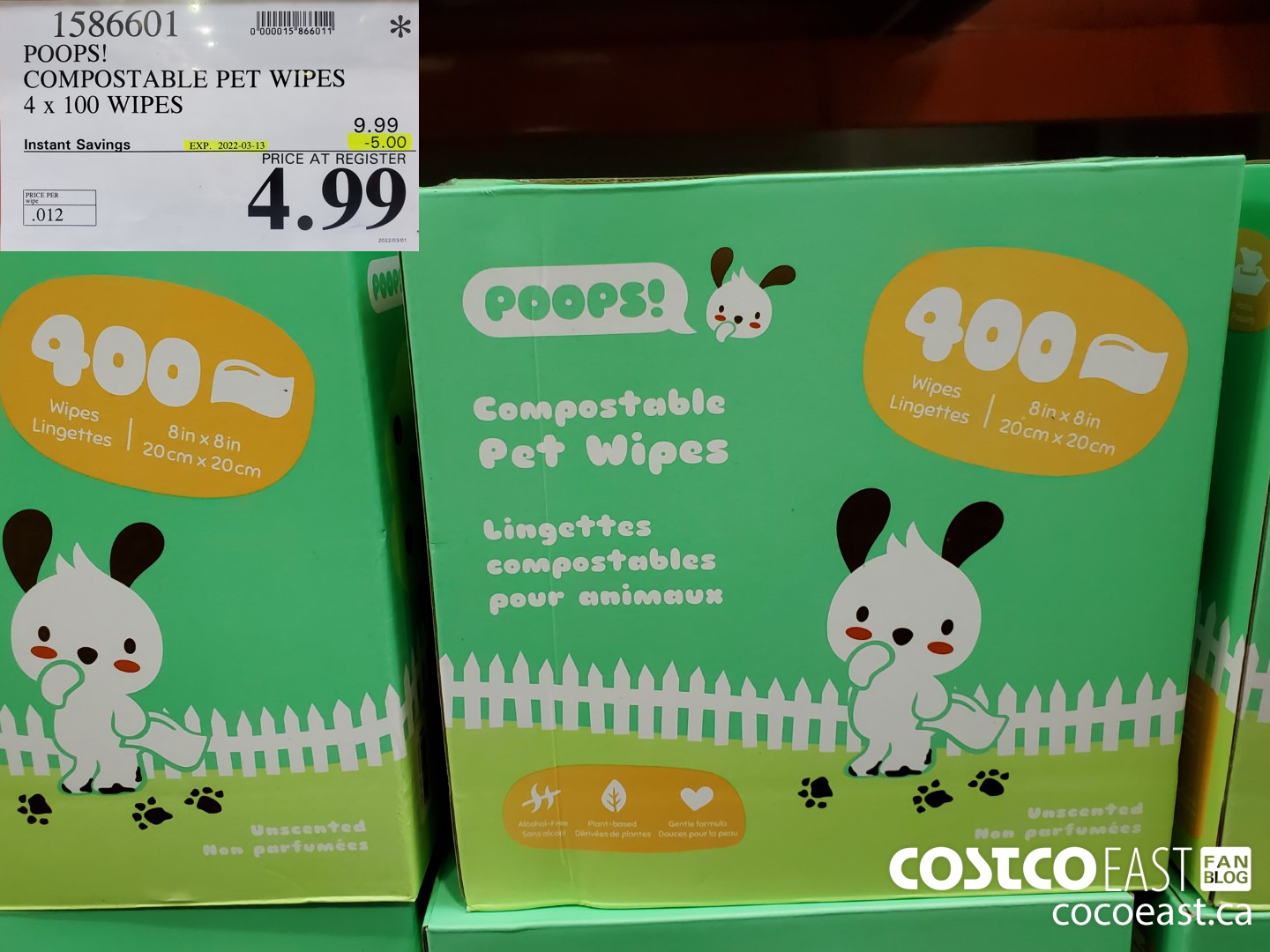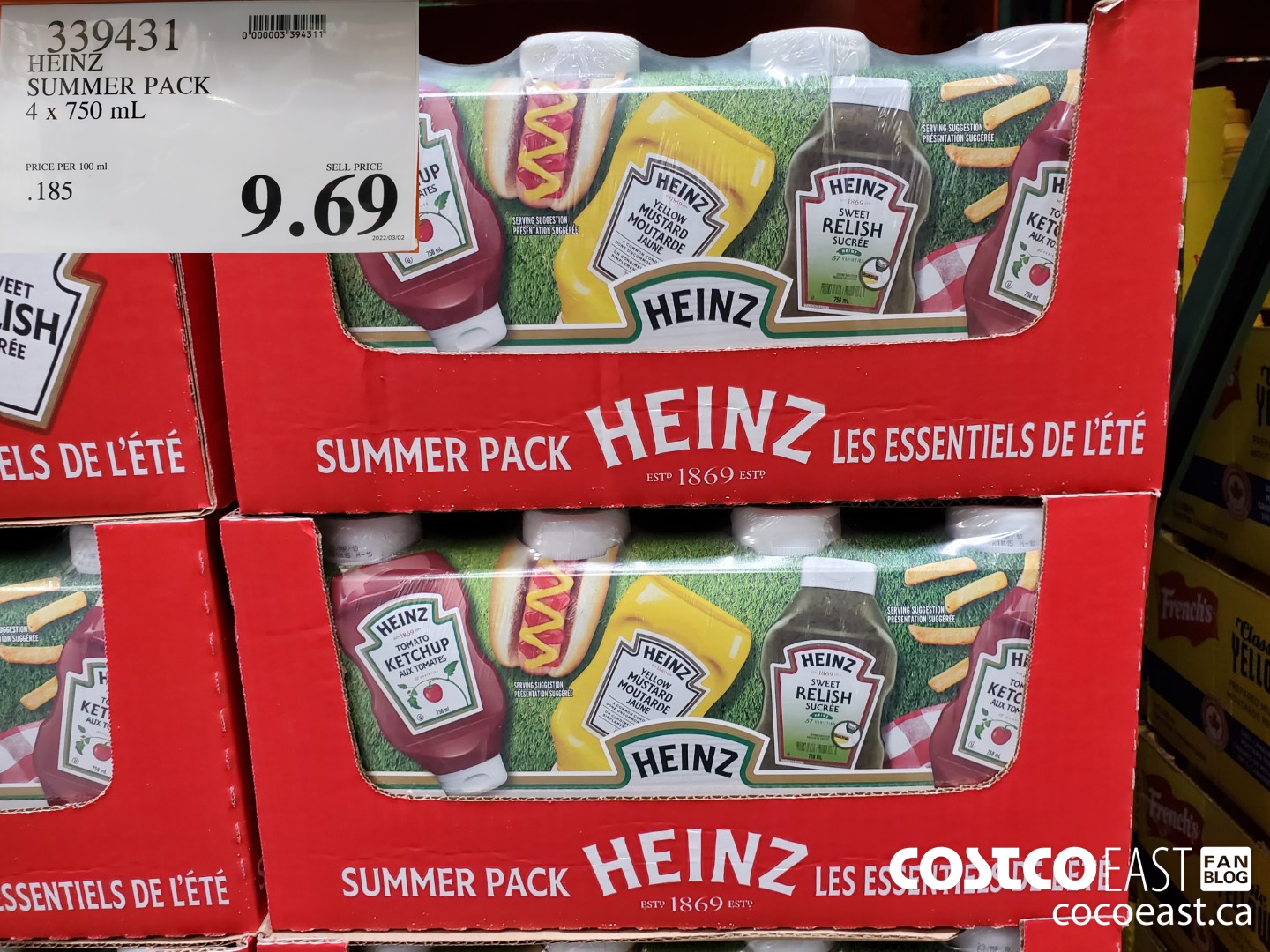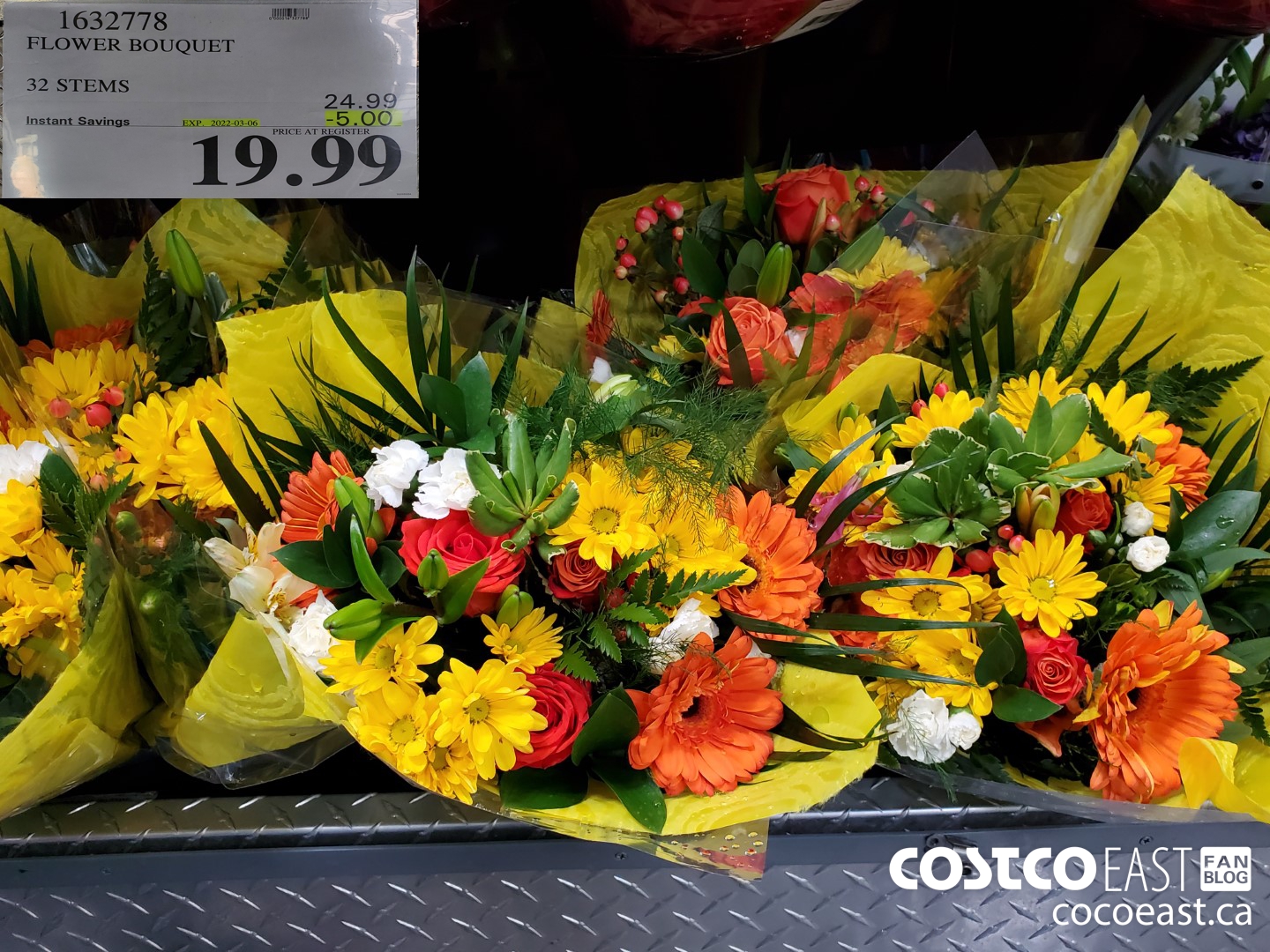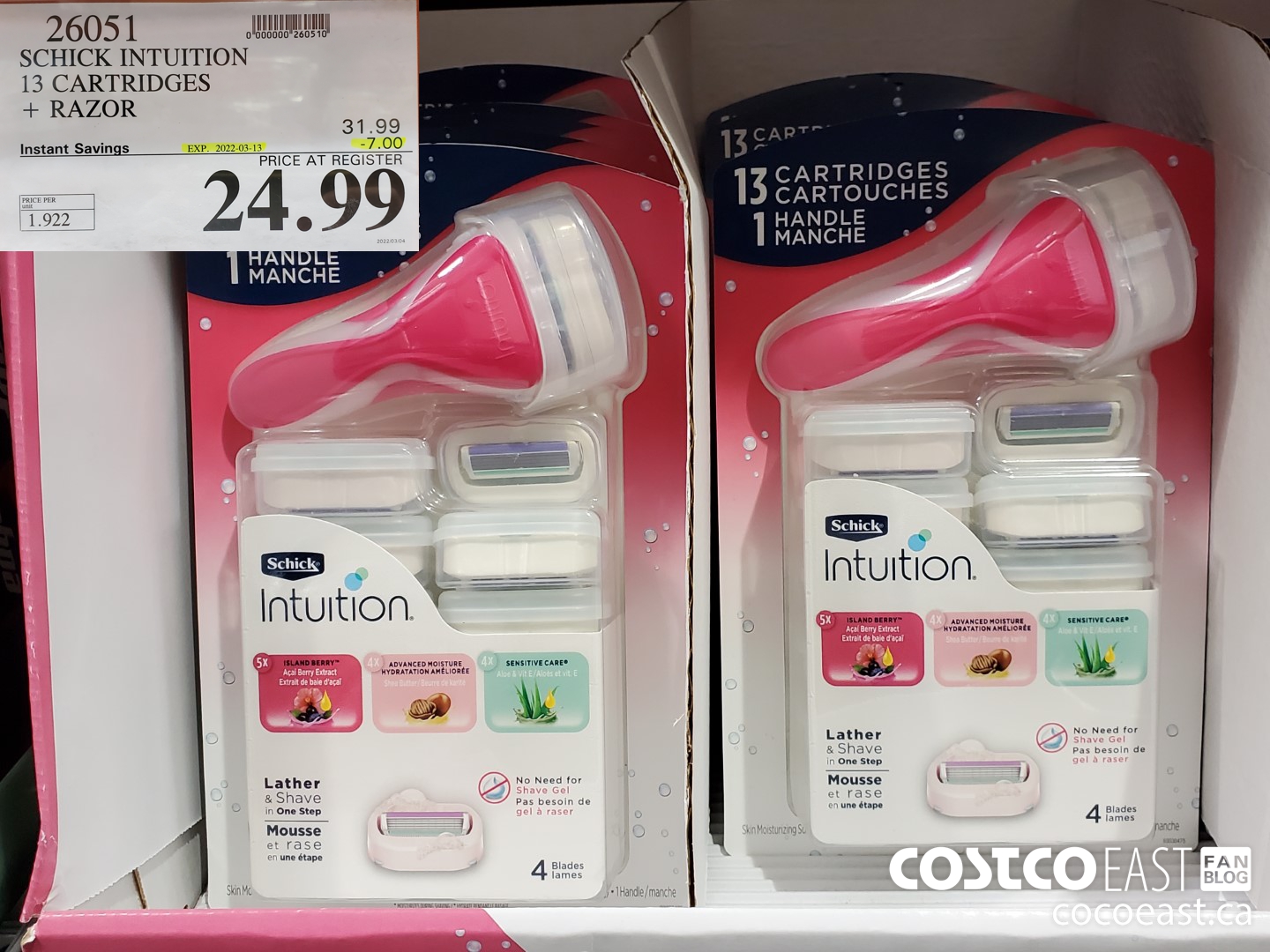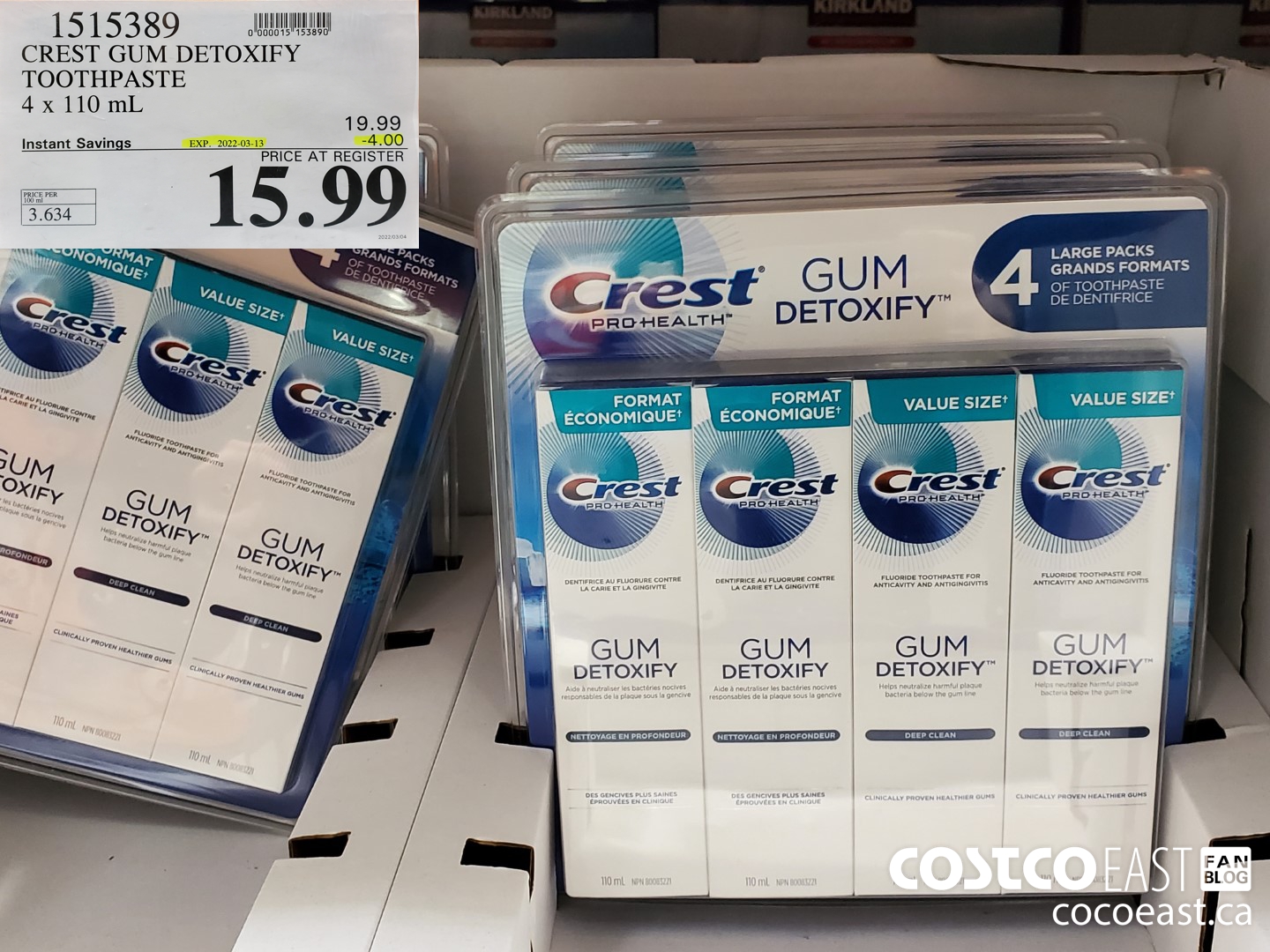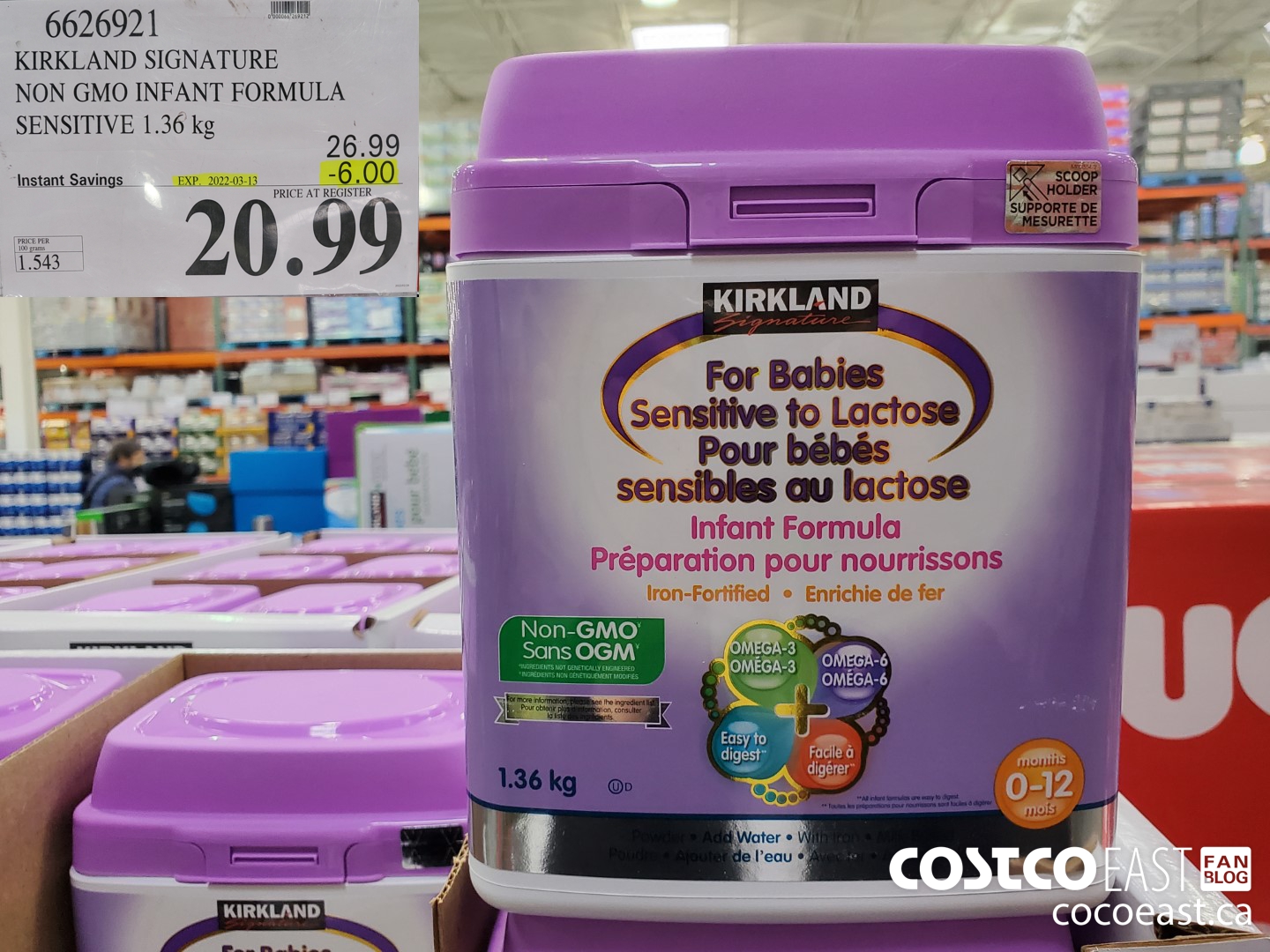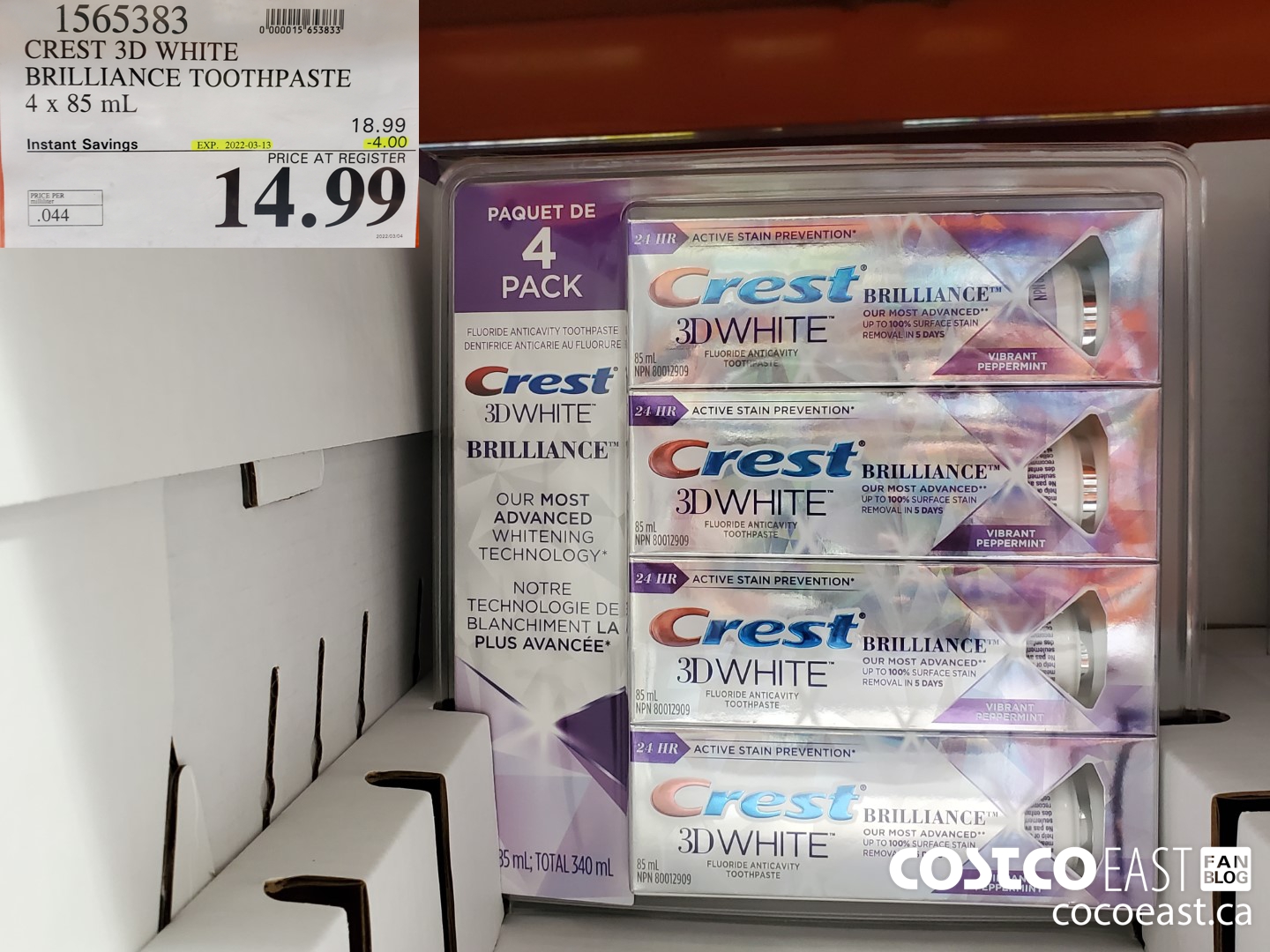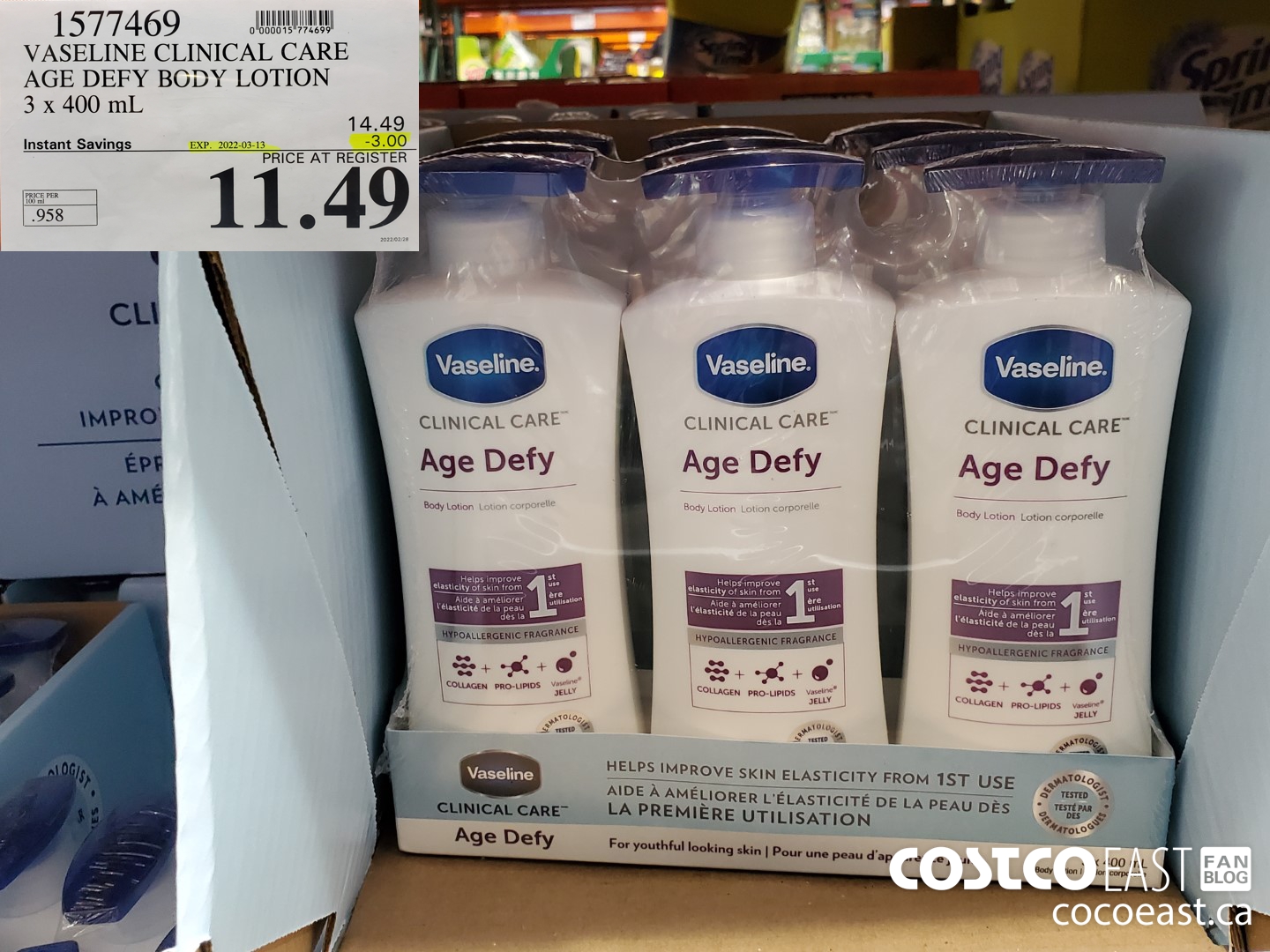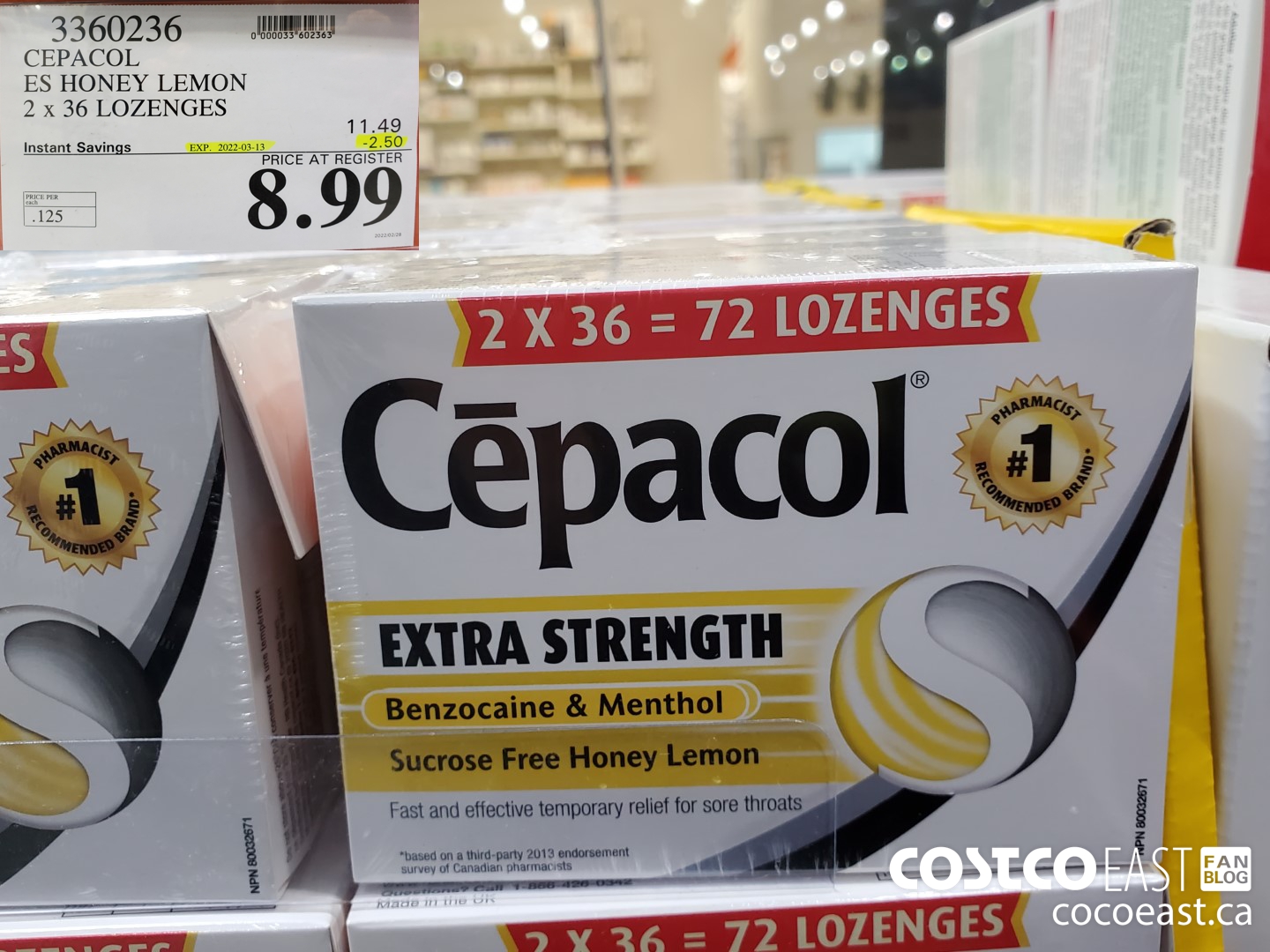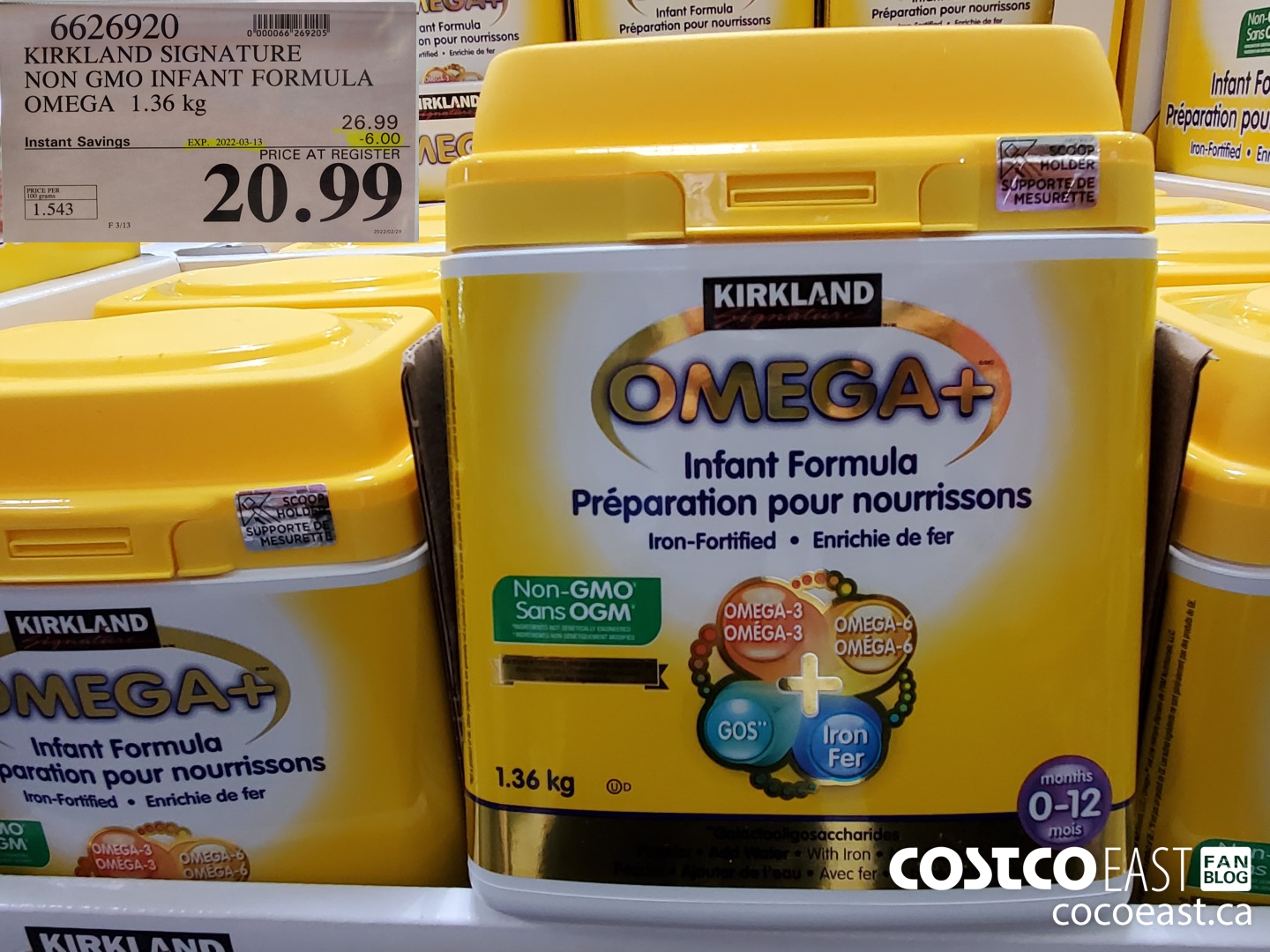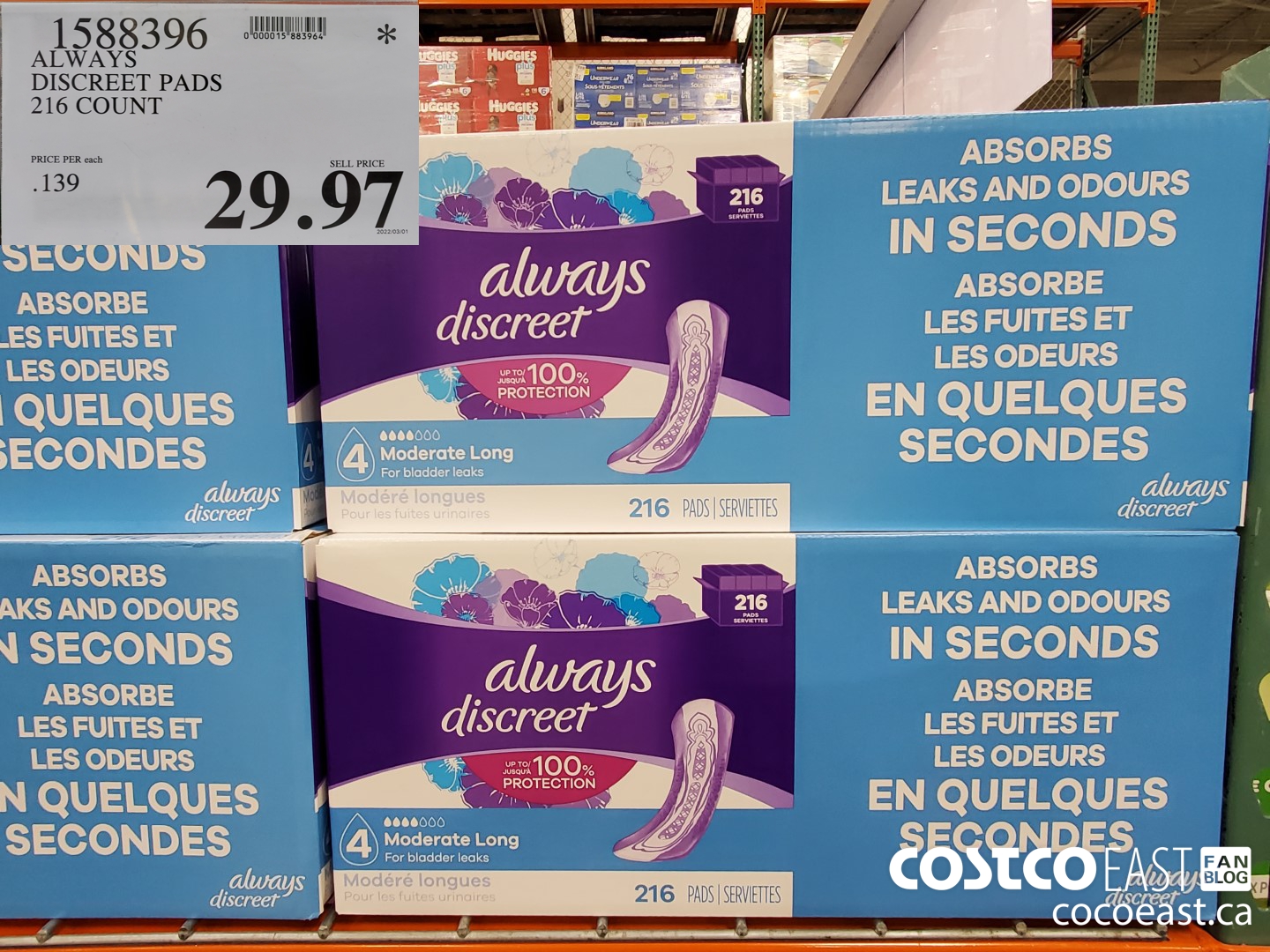 Costco Flyer Sales Feb 28th – March 13 2022 2022