Welcome to the Costco Weekend Sales Update where I'll keep you all in the loop on the awesome sales Costco releases for the Weekend! I'll post them here and on our Facebook page for you to enjoy.
***If you'd like to skip ahead to the comments section, click here!***
*
OK Jan in Waterdown, let's see if that little link right above this works for you? I had no clue that you could have more than one skip link on WordPress, learning new things everyday!
I also learned today from Ash in the clothing department that, much to our surprise, Snowsuits are back in stock! The Sunice girls & boys snow suit size 4 – 14 for $69.99, and the Gusti 2PC snowsuit toddler sizes 18M – 3T for $34.99
Yes it would appear that we need a reminder of the colder months to come. Not even halfway through summer and winter is on Costco's mind… Next thing you know it'll be August and I'll start using the "H" word again. (I'll spare you from it for now folks, but be prepared!)
There were also some nice looking Bench Men's & Women's vests in stock.
Again, perhaps a bit soon to think about winter but not a bad deal!
Speaking of deals, here's a glimpse of the weekend sales.
Claritin allergy 10mg 120 tablets -$8.00 @ $31.99
Chewmasters chicken jerky 907g -$4.00 @ $14.99
Castello Danish blue cheese 2 x 250g -$2.80 @ $8.99
Luminus LED integrated panel pack of 4 -$10.00 @ $24.99
Dermathermes hand sanitizer 4 x 236ml -$4.00 @ $2.99
*
There were also some delicious looking Peaches sitting there looking like they needed a home. Naturally I obliged.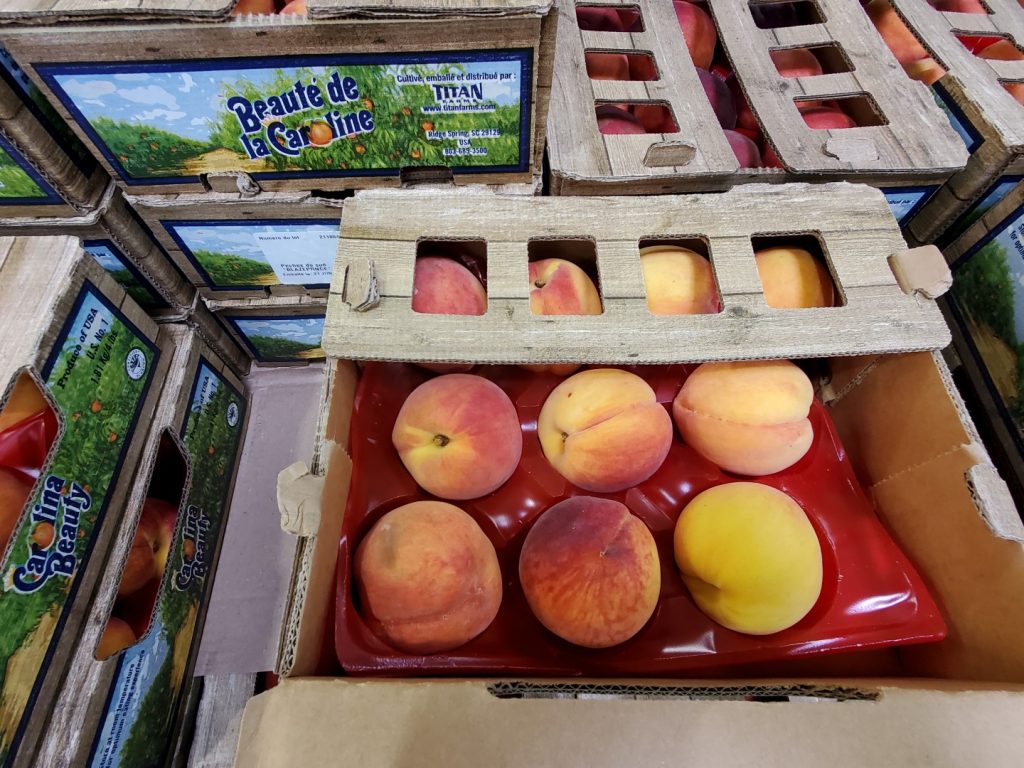 And while Ontario peaches may be the best ones, these are no pushover. (And on sale for $7.99)
Daisies, Black eyed Susans, Hydrangea and Salvia Oh my! There's still plenty of 2 gallon perennials left looking for homes as well.
If you wanted to fill in your gardens with bunches of beautiful flowers there is still plenty of time and for $9.99 I almost took them all home… Though until I actually finish planting the last batch I brought home I think I made the right choice by holding off.
Alright folks, it's late and I've gotta get into bed. Have a great weekend, enjoy the sales and please keep the comments coming!
See you all soon… Dexter says bye bye as well.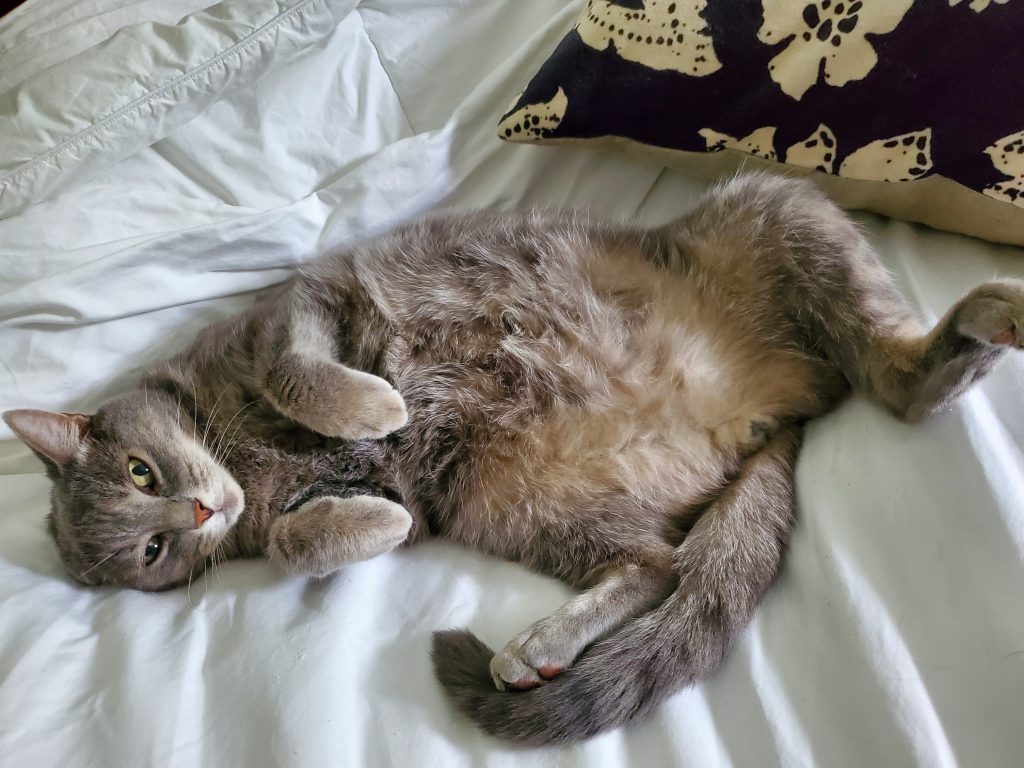 *
Oh and one more reminder about the Newsletter and what you may or may not be seeing in your inboxes.
NEWSLETTER UPDATE
We have successfully migrated our newsletter to a new service, since our previous service (Google Feedburner) is ending this month.
The only problems is that many of these E-mails are being directed directly to SPAM folders. Please check your SPAM folder to see if the newsletter is being sent there instead! The E-mail will come from Costco East Fan Blog (info@cocoeast.ca)
If you use a service like Gmail, Yahoo, or Hotmail, please check off the "not SPAM" button so that these mail services know that this E-mail is NOT SPAM.
You can also add info@cocoeast.ca to your E-mail address book. This way your mail provider will know not to send these E-mails to your SPAM folder.
COVID-19 vaccinations are ramping up across Eastern Canada, follow the links below to find out if you're eligible and where they are available in your Province.
Since we are still in the third wave of COVID-19 I think it's important to remember that we're not out of the corona virus weeds yet, and each province has their own Health recommendations based on the provinces individual risk assessment and I would recommend that you follow the recommendations for your specific province. Information can be found at the following websites.
Newfoundland COVID-19 information
New Brunswick COVID-19 information
Nova Scotia COVID-19 information
Go here for the latest Costco Coronavirus updates: https://www.costco.ca/coronavirus-response.html
So there you go, a little reading material for you.
Be kind, be safe and stay healthy!
Please note:
The price at your local Costco takes precedent (or precedence) over the prices listed on this blog.
Costco liquidation/Manager's Special items (ending in .97) vary from store to store.
An asterisk (*) on the price tag means the item is not being re-ordered.
If there is something you really want, ***double check the expiry date*** as some Costco sales items do end mid-week.
***This is a fan run, independent page with no affiliation or endorsement by Costco Wholesale***
Costco Flyer Sales
Costco Weekend Update sales