I walk the whole store for you every Monday when Costco Sale items and Costco Flyer sales are released for the week, then post them here and on our Facebook page.
If you'd like to skip ahead to the comments section, click here!
Welcome back to the Costco Treasure hunt ladies and gentlemen!
Jan I'm glad you enjoyed the "skip to comments" link, I think I like it as well.
And Robin in response to this comment. "And as you add in the jump forward links, also consider some jump backwards links to take us from the comments to the start of the specials and the top of the blog. Same concept as the new ones that you just added – just from and to different places."
While I can't put a bunch of different links on the site with links to different areas, there is a little    "up arrow" at the bottom right of the screen that will take you back to the top of the page, so that's gotta count for something right?
Speaking of counting take a quick peek at some of the 162 sales at Costco this week!
Lysol simply all purpose cleaner 2 x 650 ml -$2.00 @ $5.99
Dr. Ho's Circulation promoter with accessories -$40.00 @ $139.99
Sandisk extreme portable 1TB solid state drive (SSD) -$20.00 @ $139.99
Rowena X-Cel steam handheld steamer -$10.00 @ $38.99
RX Bar protein bars 14 x 52 g -$5.00 @ $18.99
Mondoux sweet sixteen 900g -$1.00 @ $5.99
Original two-bite brownies 1.36 kg -$2.00 @ $6.99
Philadelphia cream cheese 2 x 6500g -$2.20 @ $8.79
Janes Battered Haddock 1kg -$3.00 @ $11.99
So… Who here has a printer? Specifically does anyone have any of these printers???
We're in the market for one as getting an "official office" set up is in the works, and going downtown to print documents off isn't really convenient so in a showdown… Fastest printer, best quality, best scanner, most features, ink longevity…Most stylish… Who wins folks?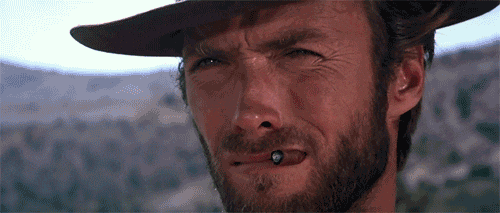 (I'm going with the HP Eastwood personally)
I Know the prices are all over the place and that's OK. Other brands are acceptable for this shootout too! Bring 'em on!
Ewok shall judge them all from his throne.
I wouldn't mess with those claws… I mean, I have and have suffered the consequences.
Also please feel free to take a moment to take in the red/brown undercoat Ewok has… Only in the bright sunlight can you see this side of him.
And there it is, time to depart folks.
Stay Calm and Costco On!
*
COVID-19 vaccinations are ramping up across Eastern Canada, follow the links below to find out if you're eligible and where they are available in your Province.
Since we are still in the third wave of COVID-19 I think it's important to remember that we're not out of the corona virus weeds yet, and each province has their own Health recommendations based on the provinces individual risk assessment and I would recommend that you follow the recommendations for your specific province. Information can be found at the following websites.
Newfoundland COVID-19 information
New Brunswick COVID-19 information
Nova Scotia COVID-19 information
Go here for the latest Costco Coronavirus updates: https://www.costco.ca/coronavirus-response.html
So there you go, a little reading material for you.
Be kind, be safe and stay healthy!
Please note:
The price at your local Costco takes precedent (or precedence) over the prices listed on this blog.
Costco liquidation/Manager's Special items (ending in .97) vary from store to store.
An asterisk (*) on the price tag means the item is not being re-ordered.
If there is something you really want, ***double check the expiry date*** as some Costco sales items do end mid-week.
***This is a fan run, independent page with no affiliation or endorsement by Costco Wholesale***
Costco Flyer Sales
Costco Treasure hunt sales