Welcome to the Costco Weekend Sales Update where I'll keep you in the loop on all the awesome sales Costco releases for the Weekend! I'll post them here and on our Facebook page for you to enjoy.
*
*
If you'd like to skip ahead to the comments section, click here!
*
Hello and happy Friday everybody!
Just as an update the Danby Dehumidifier is working great! I've got it set on the auto function which sets the humidity between 45-50%. Believe it or not we seem to be emptying the bucket every 2 days. So it works well, but I will say it's a little loud so that's something to keep in mind…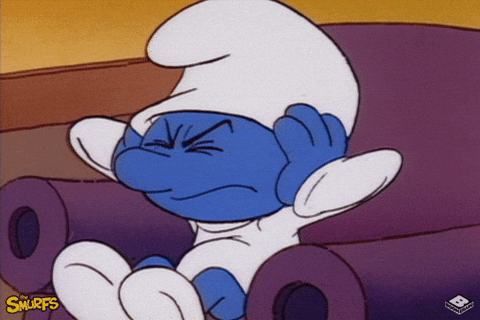 No, it's not Smurfin' loud, but you'll know when it's running.
These Apple Homepod minis arrived last week for $124.99 and I'm wondering if anyone has used them?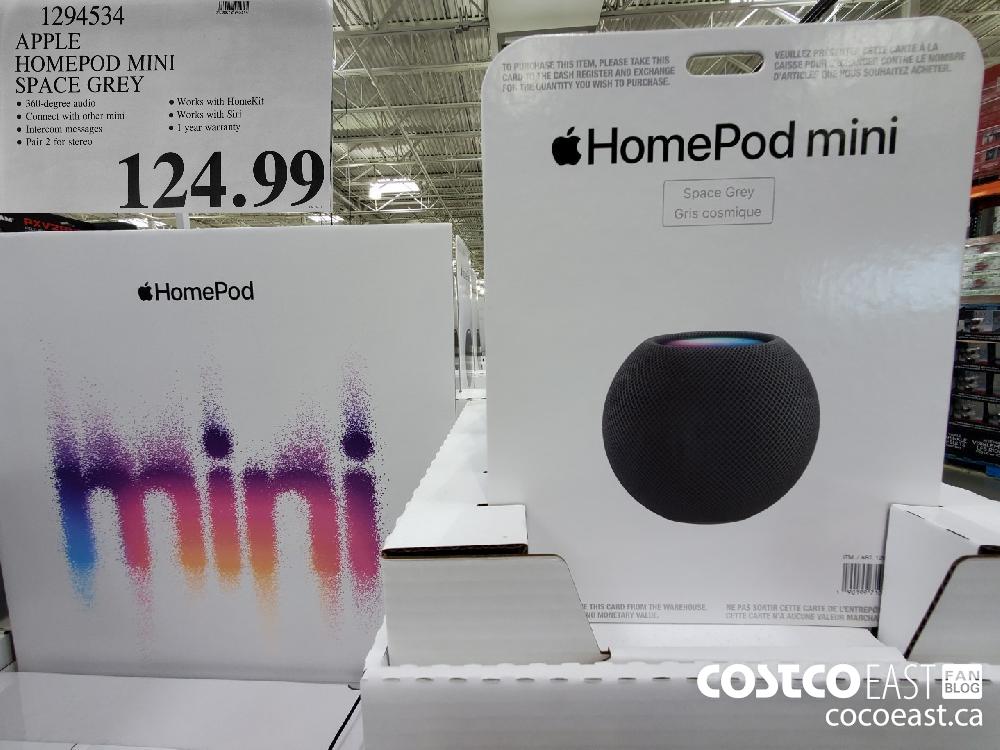 I'm guessing it's a similar thing to google home, or nest right? Does the speaker sound good though? What happens if your phone rings and music is playing, does it interrupt the song??? That's a big one for me, nobody wants their favorite song interrupted by a telemarketer.
Much like you might not like me interrupting your viewing of the sales, so take a peek!
Hangers non slip pack of 50 -$5.00 @ $12.99
Airlift pneumatic desk riser -$30.00 @ $69.99
Mini cucumbers product of Canada -$1.50 @ $2.99
Summer Fresh Summer fun pack 1kg -$2.00 @ $6.99
Pepsi/Diet Pepsi 32 x 355ml -$2.70 @ $9.99
Olivia butterfly shrimp 500g -$3.00 @ $8.99
*
Vitamix was in town today showing off all their sweet looking blenders and accessories today, so of course I stopped to have a little chat with the sales rep. And if you were ever in the market for a blender & all of the potential extras that could go along with it then strike while the lightning is hot!
The Aer disc container was pretty cool looking. The sales rep. mentioned that it makes perfect hollandaise sauce and can muddle citrus fruits in no time to make batches of your favorite cocktails (or mocktails) in no time.
Not a bad tool to have in the shed!
Another cool tool to have in the shed is a quality immersion blender. Having one of these is a must for me. You can make salad dressings, sauces, soups, smoothies, slightly blitz a sauce to make it a little more smooth, all without having to remove your sauce from the pot! We have one my Mother bought as a gift 13 years ago (the brand is Bamix) and it still works like day it did on day one. The lesson being, don't cheap out on the good stuff 'cause it will last you a lifetime.
Alright, t is actually really late so I'm going to get moving and let you do the same.
Have a great weekend folks, stay safe and as always.
Stay Calm and Costco On!
*
COVID-19 vaccinations are ramping up across Eastern Canada, follow the links below to find out if you're eligible and where they are available in your Province.
Since we are still in the third wave of COVID-19 I think it's important to remember that we're not out of the corona virus weeds yet, and each province has their own Health recommendations based on the provinces individual risk assessment and I would recommend that you follow the recommendations for your specific province. Information can be found at the following websites.
Newfoundland COVID-19 information
New Brunswick COVID-19 information
Nova Scotia COVID-19 information
Go here for the latest Costco Coronavirus updates: https://www.costco.ca/coronavirus-response.html
So there you go, a little reading material for you.
Be kind, be safe and stay healthy!
Please note:
The price at your local Costco takes precedent (or precedence) over the prices listed on this blog.
Costco liquidation/Manager's Special items (ending in .97) vary from store to store.
An asterisk (*) on the price tag means the item is not being re-ordered.
If there is something you really want, ***double check the expiry date*** as some Costco sales items do end mid-week.
***This is a fan run, independent page with no affiliation or endorsement by Costco Wholesale***
Costco Flyer Sales June 28 – Aug 1st 2021
Costco Weekend Update sales July 23rd – 25th 2021