I walk the whole store for you every Monday when Costco Sale items and Costco Flyer sales are released for the week, then post them here and on our Facebook page. Please head over to www.cocoeast.ca to see the all the sales!
If you'd like to skip ahead to the comments section, click here!
***We are aware the link in the e-mail notifications you're receiving is not working correctly, we are working to fix it ASAP!***
Hello and happy Monday treasure hunt day my Costco friends and Family!
It is certainly es muy caliente here in South Eastern Ontario, so while the item below looked very cool it will certainly not be needed for quite some time.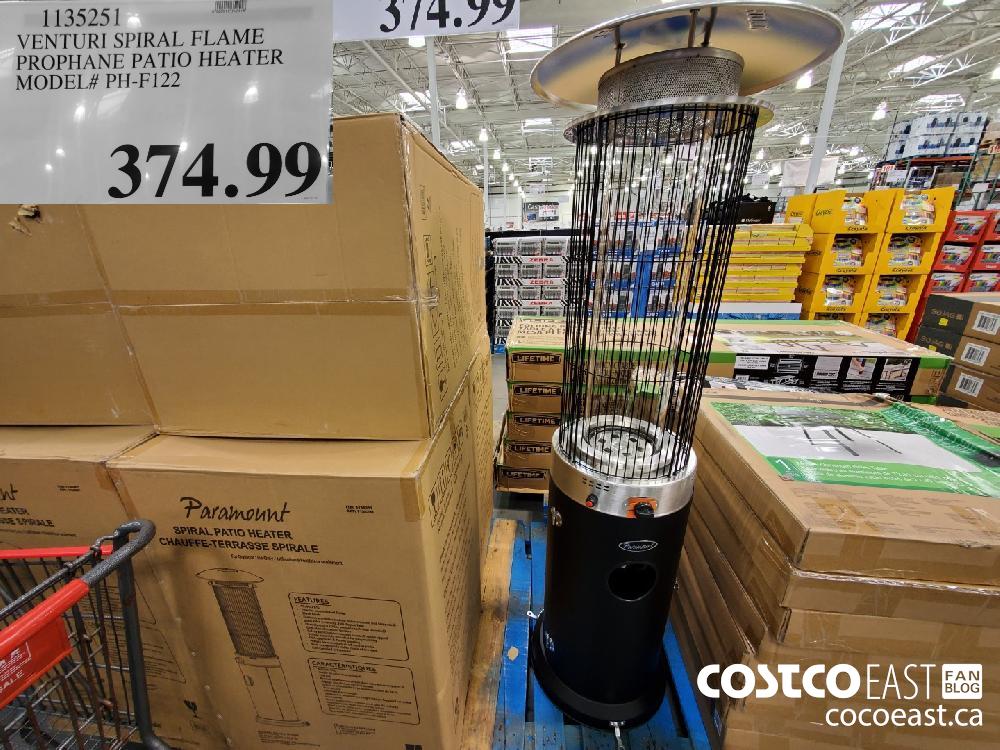 And as you may have noticed they misspelled "propane" as "prophane". And that is exactly what you would think of the idea of standing next to that at this point in time.
Now in about 6 months this will be the star attraction on your patio, or back deck. They do look really, really cool I will admit that.
For the time being though we're trying to stay cool, therefore I finally went and got a haircut! (I think I mentioned in a previous blog it was about a year and a half?) She chopped off about 7 or 8 inches maybe, and boy 'o boy does it ever feel good.
This sales preview is pretty darned good too, so check it out!
KS acetaminophen 500mg ES 2 x 350's -$3.00 @ $9.99
L'Oreal revitalift day/night cream 100ml -$7.00 @ $22.99
Kinder butter steakhouse 295g -$2.00 @ $6.99
Matt & Steve extreme pickle spears 2 x 1L -$2.00 @ $7.99
Beautyrest platinum queen pillow 2 pack -$4.00 @ $13.99
Igloo cooler 137 can capacity -$20.00 @ $69.99
Voyage Aeronautics palm sized drone 2.4GHZ -$5.00 @ $19.99
Baby Bel mini & mini light 28 x 20g -$3.00 @ $10.49
*
While not on sale (though I expect it may go on sale soon so I'll be waiting to get a price match!) I bought a Danby 40 pint dehumidifier today for $169.99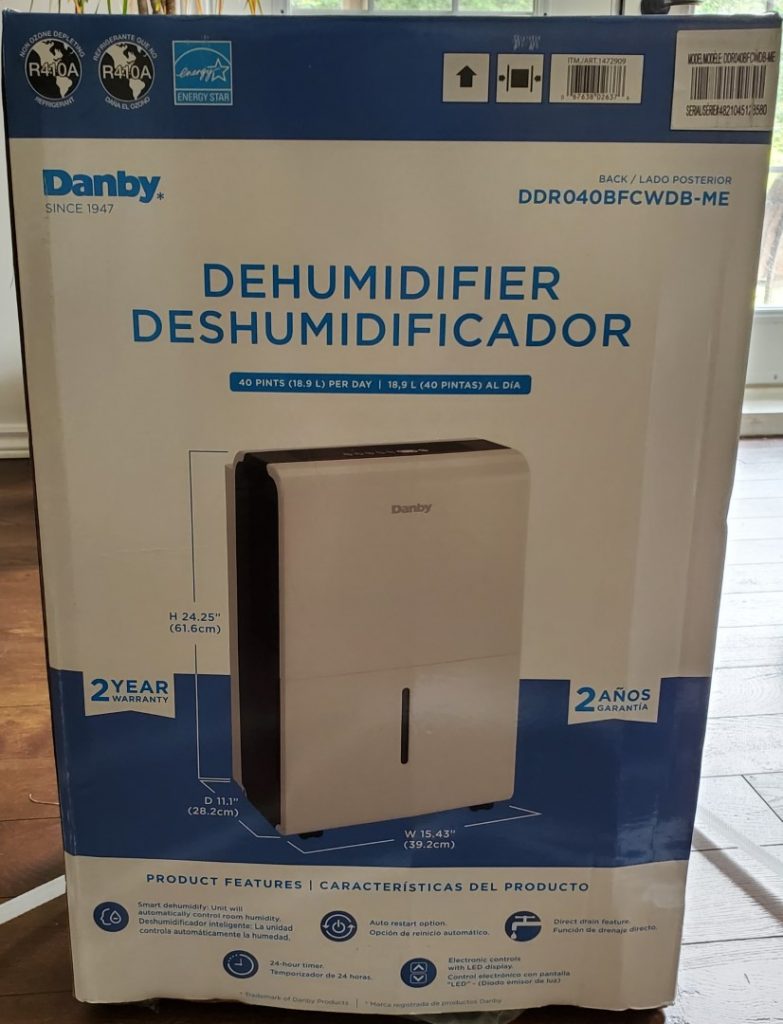 We've noticed that the floor get a little tacky in the late spring & summer so figured we'd give this a try. After being plugged in for 4 hours the relative humidity dropped from 66% to 50%, the floor is not tacky at all so I think it's working! Any one else have that problem or try one of these units? (I love it so far, though it is a little bit loud… sacrifices must be made though, I suppose.)
As much as we aren't fans of the gypsy moths hangin' around these parts after moth-mageddon 2021, we did have a visit from this pretty, big guy.
We had 1 moth like this last year that was as big and gorgeous… Too bad we can't have dozens of these instead of the other ones.
Speaking of flying things, does anyone here mess around with drones??? I noticed these little Voyage Aeronautics palm sized drones last week (they're on sale now for $19.99) and wondered if anyone is a drone fan and would care to give an opinion about this… Or any other drones for that matter.
It's very small, and looks pretty accessible to a person wanting to learn to fly a drone but not crash a $500 dollar drone, ya know? Start small… Maybe a cat toy can be deployed by this???
Ewok would be pleased by that, or maybe terrified! I don't know how he would react to a flying robot…
OK, too much crazy thinking at this point, it's time to go to bed. Enjoy the sales folks, and I'll see you soon.
Stay cool, Stay safe and of course…
Stay calm and Costco on!
*
COVID-19 vaccinations are ramping up across Eastern Canada, follow the links below to find out if you're eligible and where they are available in your Province.
Since we are still in the third wave of COVID-19 I think it's important to remember that we're not out of the corona virus weeds yet, and each province has their own Health recommendations based on the provinces individual risk assessment and I would recommend that you follow the recommendations for your specific province. Information can be found at the following websites.
Newfoundland COVID-19 information
New Brunswick COVID-19 information
Nova Scotia COVID-19 information
Go here for the latest Costco Coronavirus updates: https://www.costco.ca/coronavirus-response.html
So there you go, a little reading material for you.
Be kind, be safe and stay healthy!
Please note:
The price at your local Costco takes precedent (or precedence) over the prices listed on this blog.
Costco liquidation/Manager's Special items (ending in .97) vary from store to store.
An asterisk (*) on the price tag means the item is not being re-ordered.
If there is something you really want, ***double check the expiry date*** as some Costco sales items do end mid-week.
***This is a fan run, independent page with no affiliation or endorsement by Costco Wholesale***
Costco Flyer Sales June 28th – Aug 1st 2021
Costco Treasure hunt sales