Welcome to the Costco Weekend Sales Update where I'll keep you in the loop on all the awesome sales Costco releases for the Weekend! I'll post them here and on our Facebook page for you to enjoy.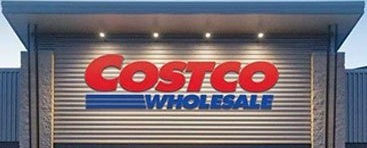 *
*
*
If you'd like to skip ahead to the comments section, click here!
Welcome to the Costco weekend update everybody!
Hopefully you're all doing well, and recovering from the the Holiday season excesses?
We're doing OK, but my partner has been way better about exercise than I have so I'm gonna have to step up my game!
Or I could just buy a box of 12 Cheetos Mac n cheese for $5.00 off ($11.99) and call it a day?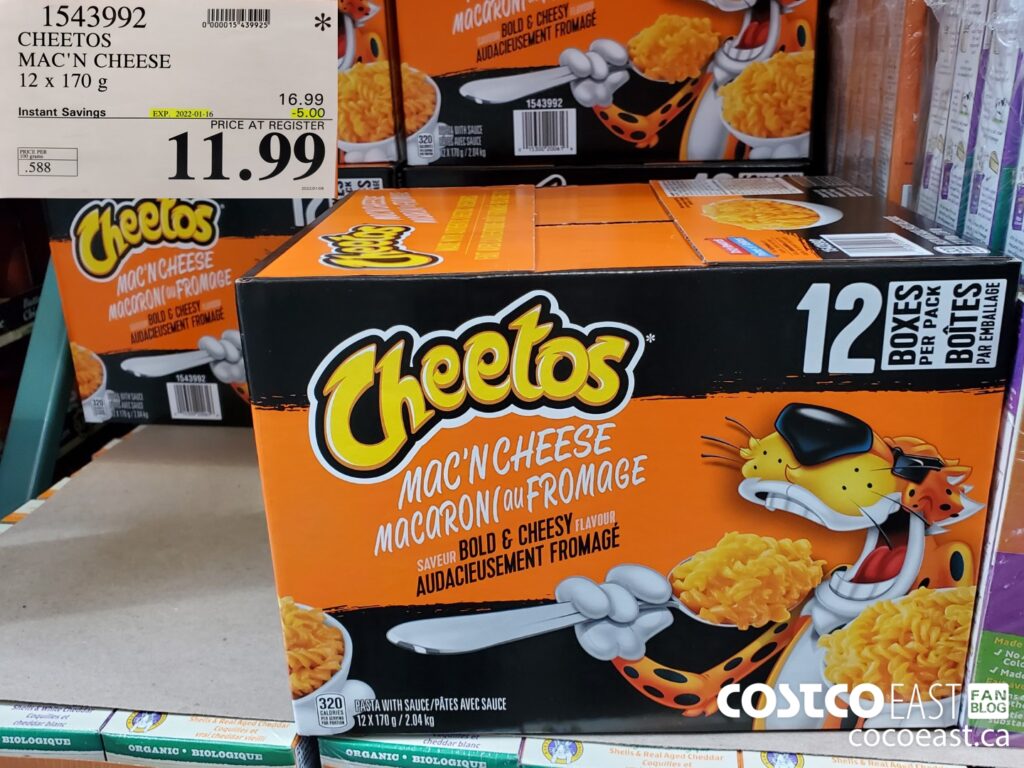 I mean… It's comfort food, right up my alley!
Speaking of comfort I was talking about a towel warmer recently and somebody named Jan had this to say.
"OK, I gotta put in my 2 cents worth here. $100 bucks for a towel warmer?? I call that my clothes dryer!"
But Jan, what if it were on sale for $79.99? ($20 bucks off!)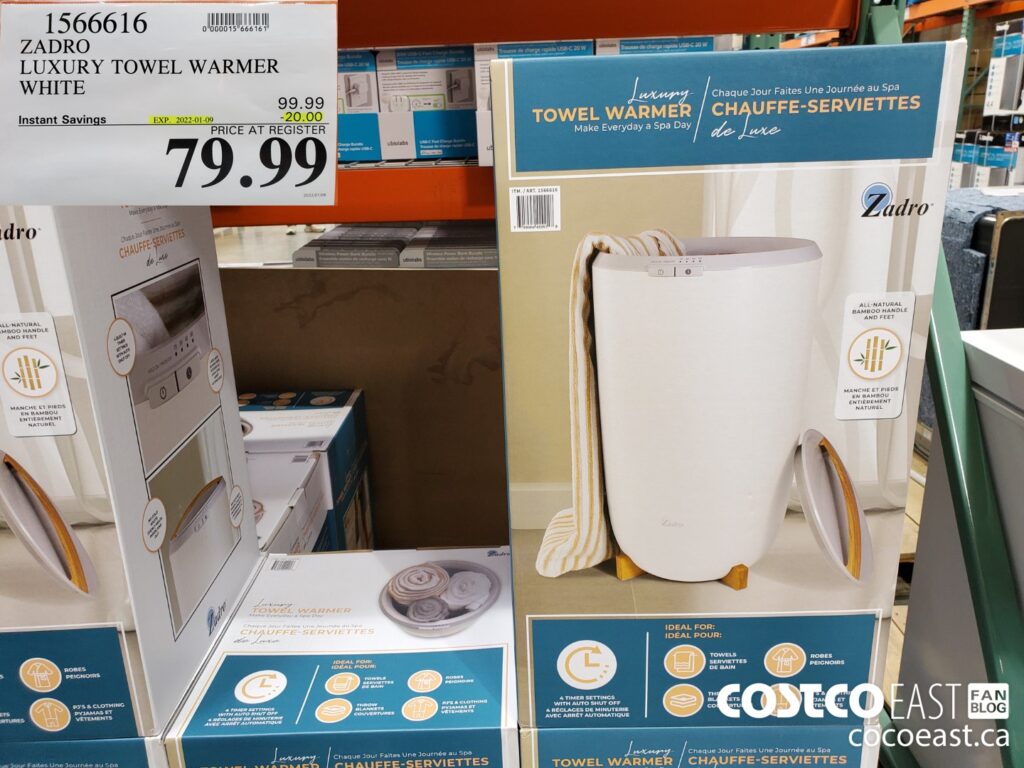 …I'm guessing it wouldn't change your mind. I understand it's a bit luxurious, but that's the point right? (Plus our dryer is a little too far away from the shower for a comfortable run downstairs)
Cheetos and warm towels… What more could one ask for?
How about the Lounge & Co Jumbo foam lounger?
Actually I don't know about that one… I have foggy memories of sitting in bean bag chairs and regretting it immediately, but maybe that's just me? Then again the lady in the picture looks pretty comfortable. Anyone tried these before?
In other "comforting" news, Costco was flush with toilet paper this weekend. (Pun absolutely intended)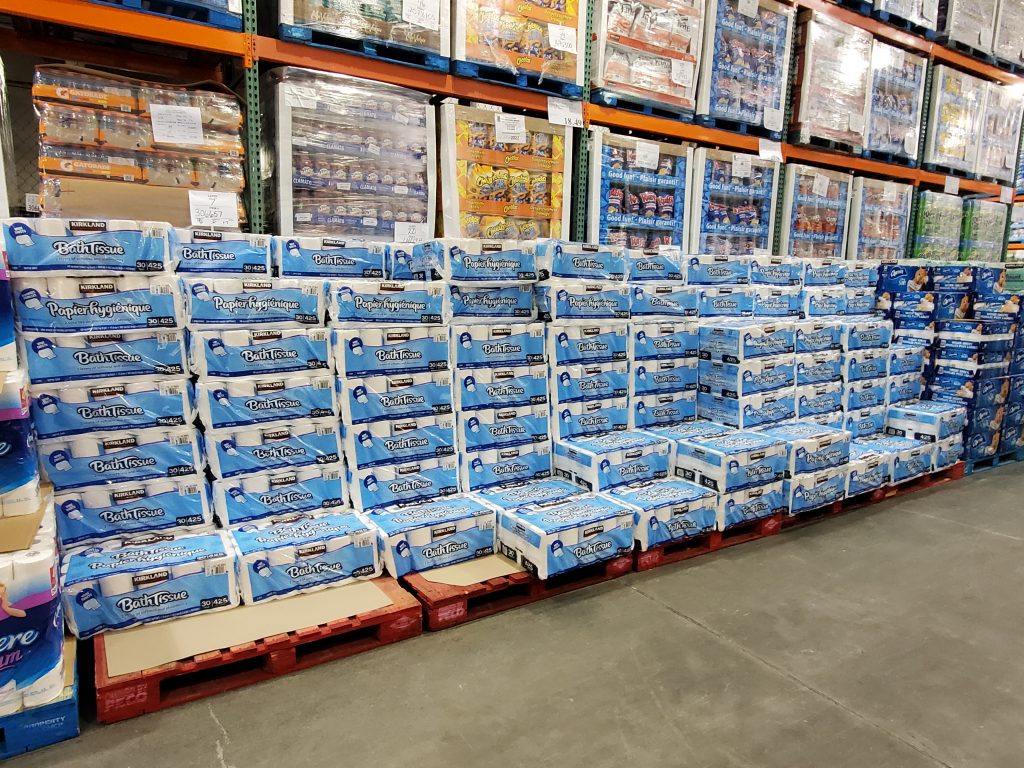 Sometimes you gotta roll with a good pun, ya know?
…Bad puns aside I was pleased to see that the Kirkland Brand toilet paper was fully restocked. Maybe just a late shipment?
Anyhow, here's a few more of the new sales or you to check out this weekend folks.
Health Balance complete probiotic 70 caps -$5.00 @ $14.99
Focus Factor adult 150 tablets -$7.00 @ $19.99
Philips LED micro lights 4 sets -$3.00 @ $8.99
Polar Extreme windshield cover w/side covers -$3.00 @ $11.99
VEGA organic protein & greens 1kg -$10.00 @ $24.99
Dermathermes black disposable masks 100 count -$2.00 @ $7.99
It's been a pretty quiet few days here, so not much to report. I've still got a few days before I'm back at the restaurant, but then we're back to doing take out only for the next little bit.
As for the cats??? Well, they're being just as distracting as ever, especially Ewok sitting directly in front of what I'm trying to do…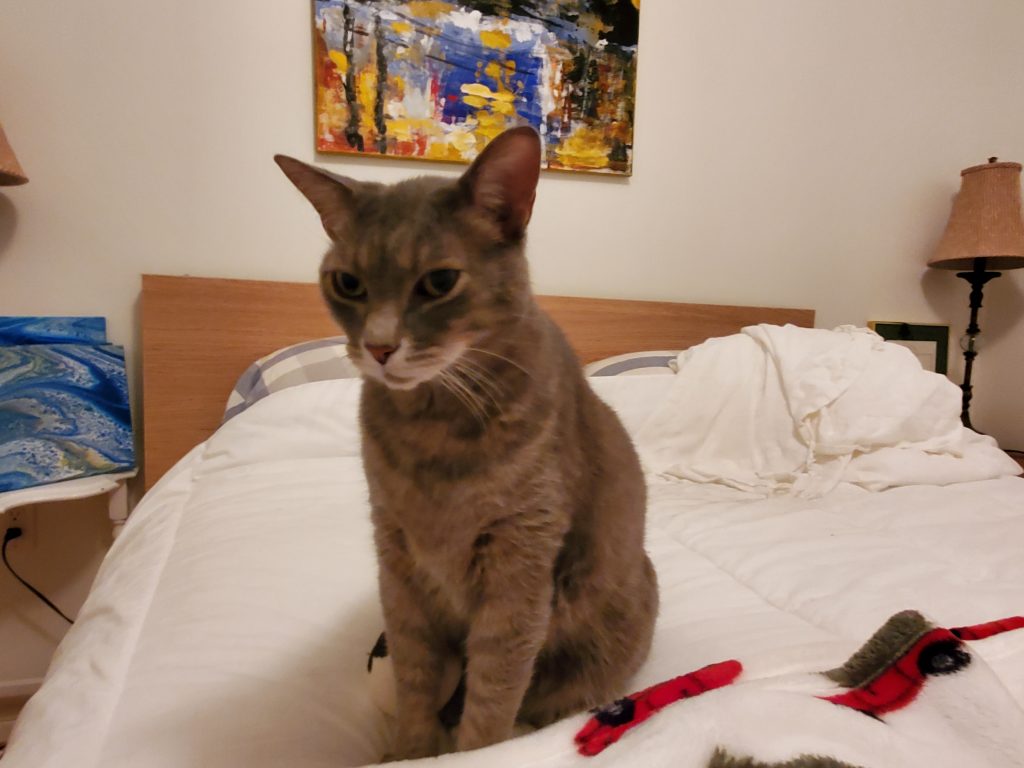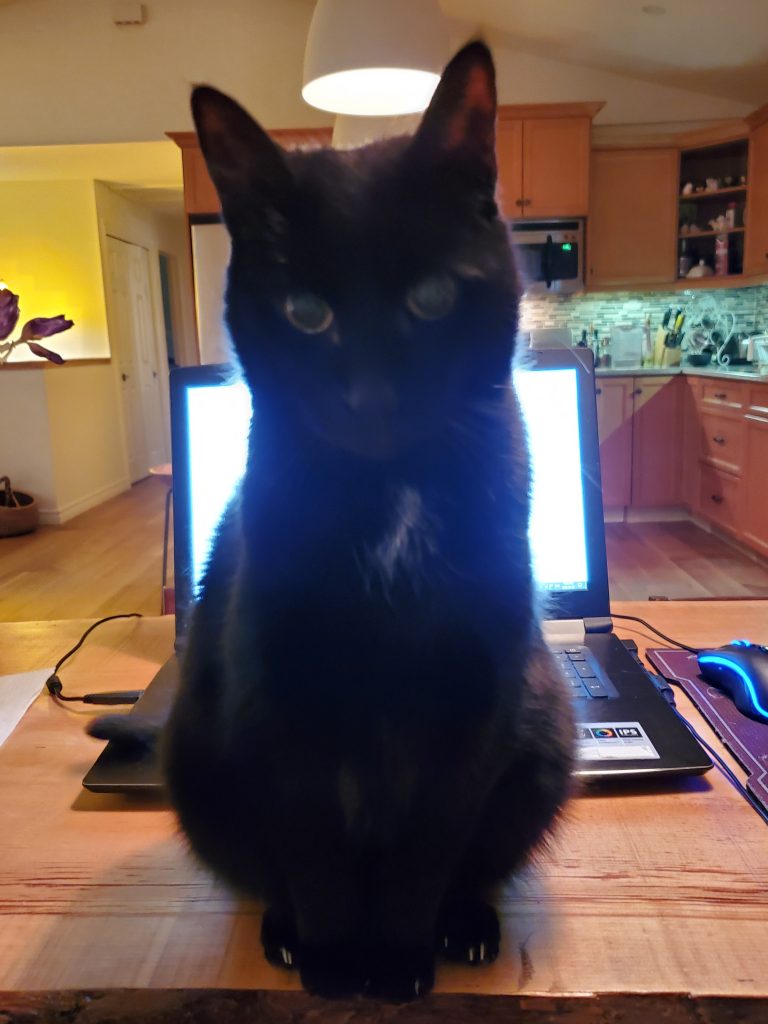 At least they look cute doing it!
Well… Hard to top those 2, so I'll depart and let you enjoy the sales and new items.
Enjoy your weekends folks. Stay safe out there!
I think it's important to remember that we're not out of the corona virus weeds yet, and each province has their own Health recommendations based on the provinces individual risk assessment and I would recommend that you follow the recommendations for your specific province. Information can be found at the following websites.
Newfoundland COVID-19 information
New Brunswick COVID-19 information
Nova Scotia COVID-19 information
Go here for the latest Costco Coronavirus updates: https://www.costco.ca/coronavirus-response.html
So there you go, a little reading material for you.
Be kind, be safe and stay healthy!
Please note:
The price at your local Costco takes precedent (or precedence) over the prices listed on this blog.
Costco liquidation/Manager's Special items (ending in .97) vary from store to store.
An asterisk (*) on the price tag means the item is not being re-ordered.
If there is something you really want, ***double check the expiry date*** as some Costco sales items do end mid-week.
***This is a fan run, independent page with no affiliation or endorsement by Costco Wholesale***
Costco Flyer Sales Jan 3rd – 16th 2022
Costco Weekend Update sales Jan 7th – 9th 2022