Welcome to the Costco Weekend Sales Update where I'll keep you all in the loop on the awesome sales Costco releases for the Weekend! I'll post them here and on our Facebook page for you to enjoy.
Want to see what might be on sale next week??? Click the picture below to see what was on sale last year at Costco!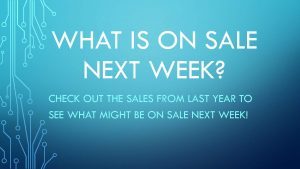 NEVER MISS A COSTCO WEEKEND SALES POST! Join the Costco East Facebook group to get updated whenever I make a new post! https://www.facebook.com/costcoeast/.
ALSO you can come and see my Instagram feed with Pics of my weekly Costco shopping trips, Dexter and Ewok being lazy cats and pictures of things that I have cooked with anything I've purchased at Costco. You can find that here! https://www.instagram.com/costco_east_fan_blog/
Subscribe to website updates by signing up below
You'll get a confirmation email from "FeedBurner Email Subscriptions". Click the link within it to activate your subscription and you'll be notified by email whenever I post (1 or 2 times weekly). Check your spam filter or contact me if you have questions or do not receive a confirmation email.
Welcome back to the Costco weekend sales update folks! Hopefully you all had a nice week?
It's been a pretty quiet one around here, though as we are both in industries that are still "open" we still are going to work, just a little less than the usual.
Of course that means when we do have to go anywhere now Ewok tends to guard our shoes, as though to say "you shall not leave until I have some pets"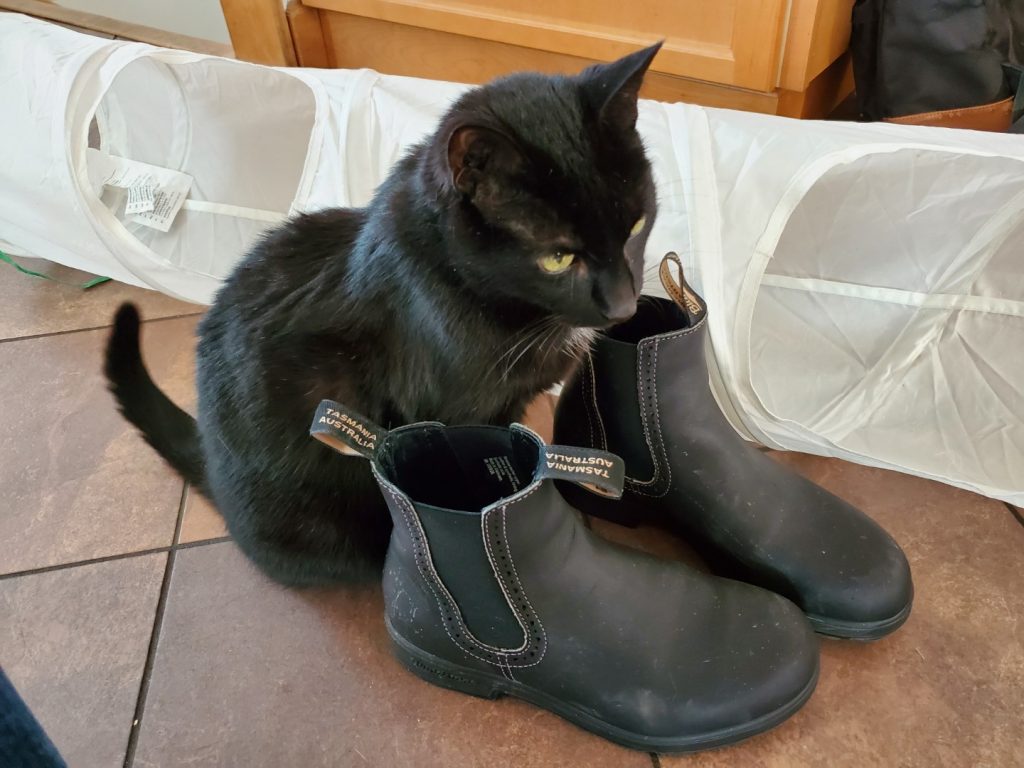 So of course he gets them, what kind of monster do you take me for?!?!
Dexter as well tries to cause a distraction, his tactics are to sit on, and lie down on your clothes as you're trying to get ready… A pretty dirty tactic in my books, I mean if it's early and there's a warm and fuzzy kitty on the bed you really just want to crawl back in there for some snuggles right?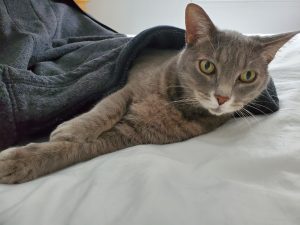 Yes is the answer in case you were stuck on the question.
Well now you've seen the kitties, and you have an insight into how difficult it is for us to leave the house I'm sure you'd like to see a little preview of the Costco Weekend Sales right?
Right!
TCL roku 4K TV 65″ -$90.00 @ $499.99
TCL roku 4K TV 55″ -$50.00 @ $499.99
Lasko 2-pack ultra slim tower heaters -$10.00 @ $49.99
OVE Stan smart toilet elongated bowl -$150.00 @ $599.99
Laurentide products -45 windshield washer 4 x 3.78 Litres -$2.50 @ $9.99
SkinnyPop popcorn 336g -$2.00 @ $4.99
MedSup kids disposable masks 50 count -$5.00 @ $9.99
DOM Norwegian Fjord cod bites 1kg -$3.00 @ $10.99
There's a good selection this weekend, and still a few days left to pick up anything you want from the Jan 3rd – 17th Flyer sales. (See any post with Jan in Waterdown mentioned and likely you'll know I'm referencing the White Linen marinara sauce for example)
Speaking of a good selection, these two decided to stop in and check out the selection of bird food available.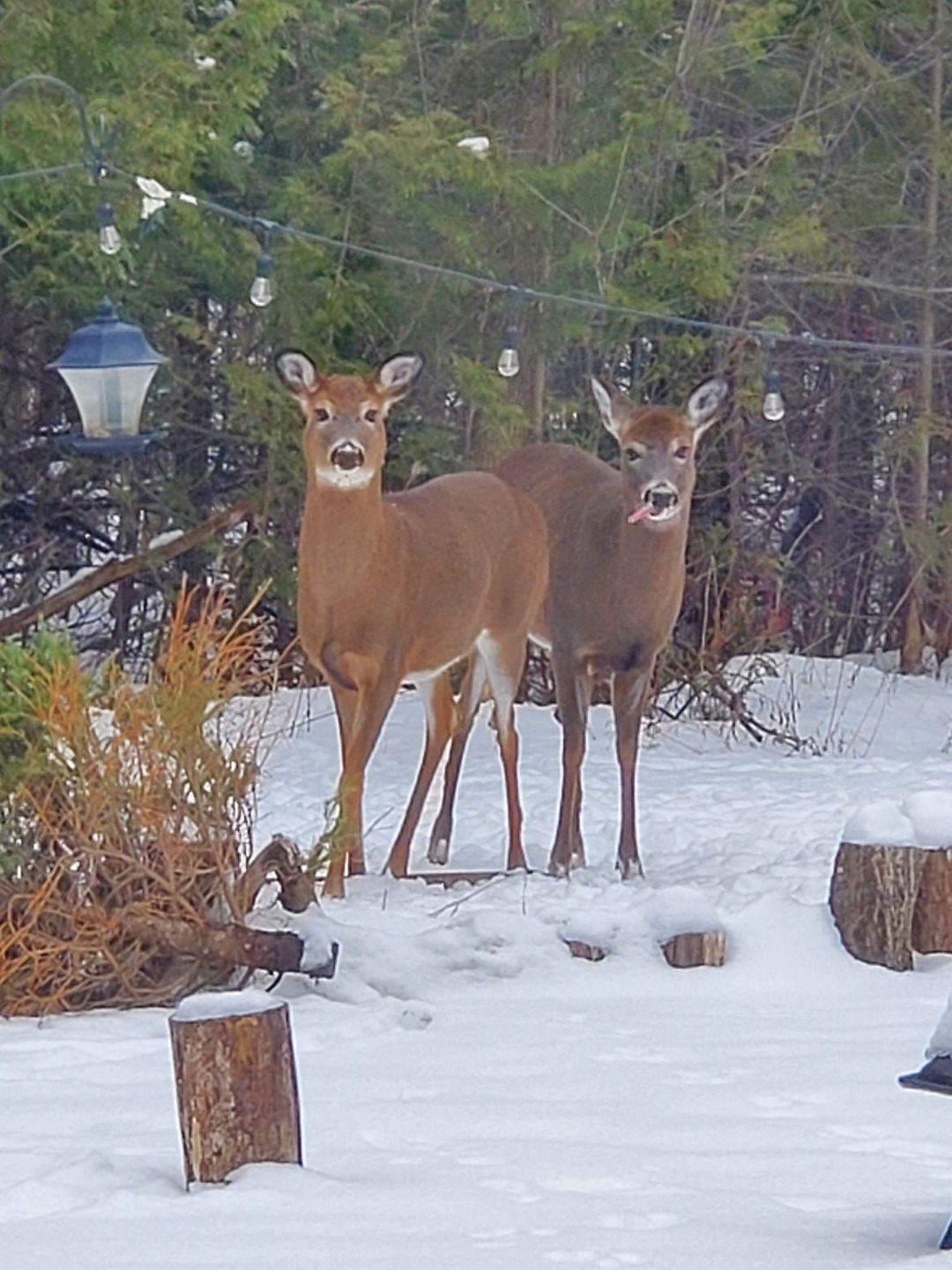 They cleaned out the feeder and then the one stuck his tongue out at me… How cheeky! (That aside it is nice to see the deer again, it's been a while.)
Back to the new items The Khazana yellow lentil curry was a new one at my warehouse.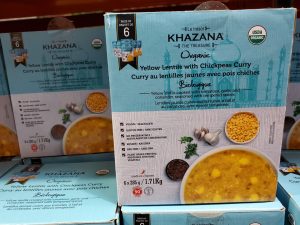 Just curious if anyone has tried these yet?
The Red lentil dahl we've been making is pretty darned stellar, even better than Captain Pickard could make I would argue. (And he knows it!)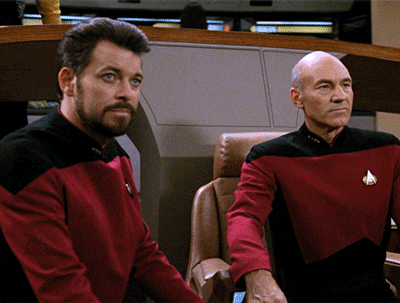 (I'll defer the perfect cup of Earl Grey Tea to the captain though, that's his bag.)
I'll also say that now is the time for you to embark on a bold mission and explore the sales below folks.
In the words of Jean Luc. "Make it so."
***
Since we are in the second wave of COVID-19 I think it's important to remember that we're not out of the corona virus weeds yet, and each province has their own Health recommendations based on the provinces individual risk assessment and I would recommend that you follow the recommendations for your specific province. Information can be found at the following websites.
Newfoundland COVID-19 information
New Brunswick COVID-19 information
Nova Scotia COVID-19 information
So there you go, a little reading material for you.
Be kind, be safe and stay healthy!
Please note:
The price at your local Costco takes precedent (or precedence) over the prices listed on this blog.
Costco liquidation/Manager's Special items (ending in .97) vary from store to store.
An asterisk (*) on the price tag means the item is not being re-ordered.
If there is something you really want, ***double check the expiry date*** as some Costco sales items do end mid-week.
***This is a fan run, independent page with no affiliation or endorsement by Costco Wholesale***
The food brands available can differ from region to region. Pictures are taken at a store in Ontario. Sale items should apply to Costco locations in Ontario, Quebec, New Brunswick, Newfoundland & Nova Scotia, if the item is in stock at your store. There will likely be a few deals not shown here in your store. If this blog has helped you save money, consider sharing www.cocoeast.ca with your friends and family! If you see deals at your store that aren't on this blog, post them in the comments and help spread the money saving love!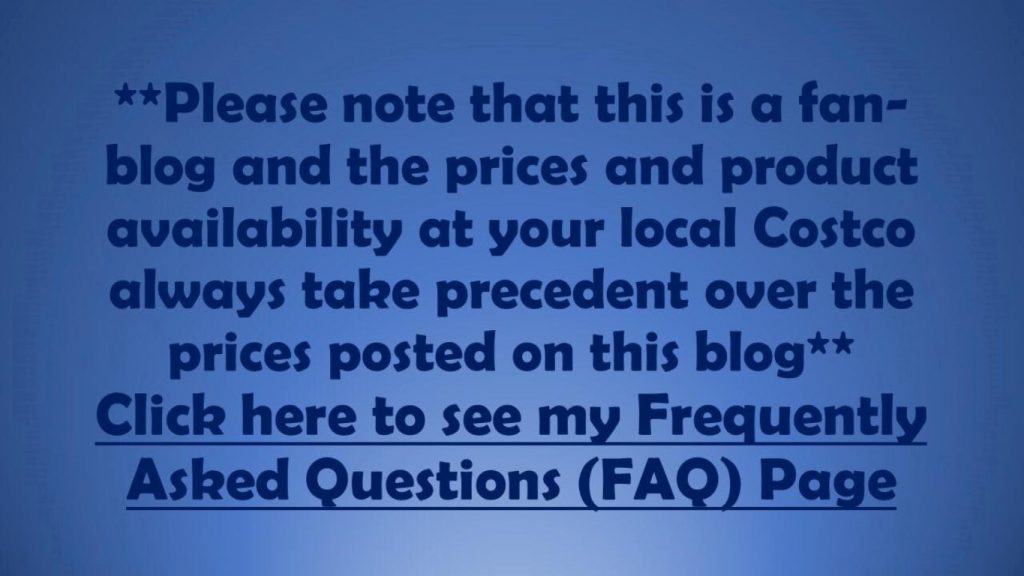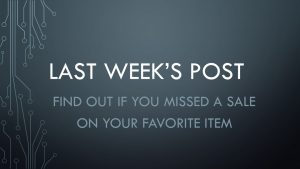 Costco Flyer Sales
Costco Weekend Update sales