Welcome to the Costco Flyer Sales preview for December 6th 2021 to January 2nd 2022.
*
*
*
*
If you'd like to skip ahead to the comments section, click here!
Hello everybody and welcome to the last flyer preview for 2021!!!
I know that sounds crazy, but it is indeed true that this flyer will run until the beginning of next year, so that means we'll all have plenty of time to plan out your Christmas/Holiday shopping done, but also that we are that much closer to 2022!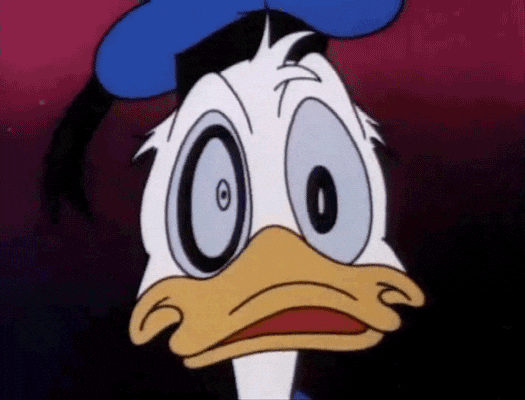 I know Donald,crazy right?!
I'll say it again, I have loved it every time Costco has done flyer sales for the whole month as I think it gives us all more time to plan ahead & figure out which sales we need to stock up on and save on right?
It is a pretty comprehensive flyer and covers pretty well everything from your 64GB Ipad for $100.00 off @ $669.99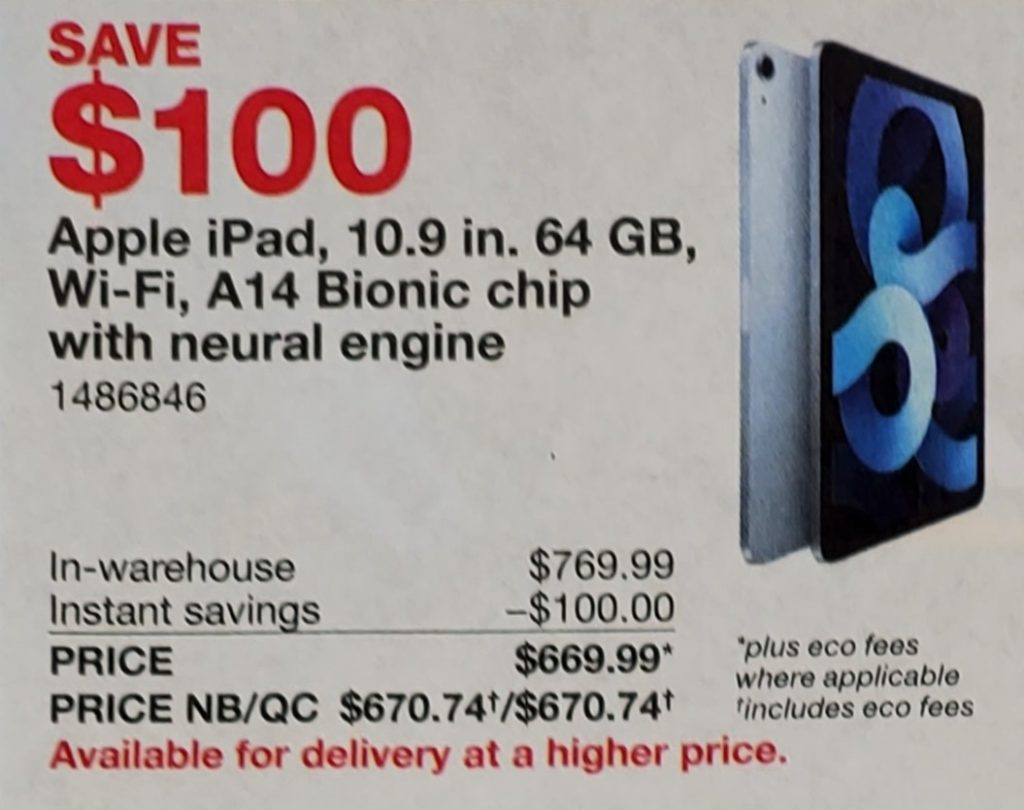 To your Staub cast iron braise Dutch oven grill & pan for $50.00 off. (Hello!!!)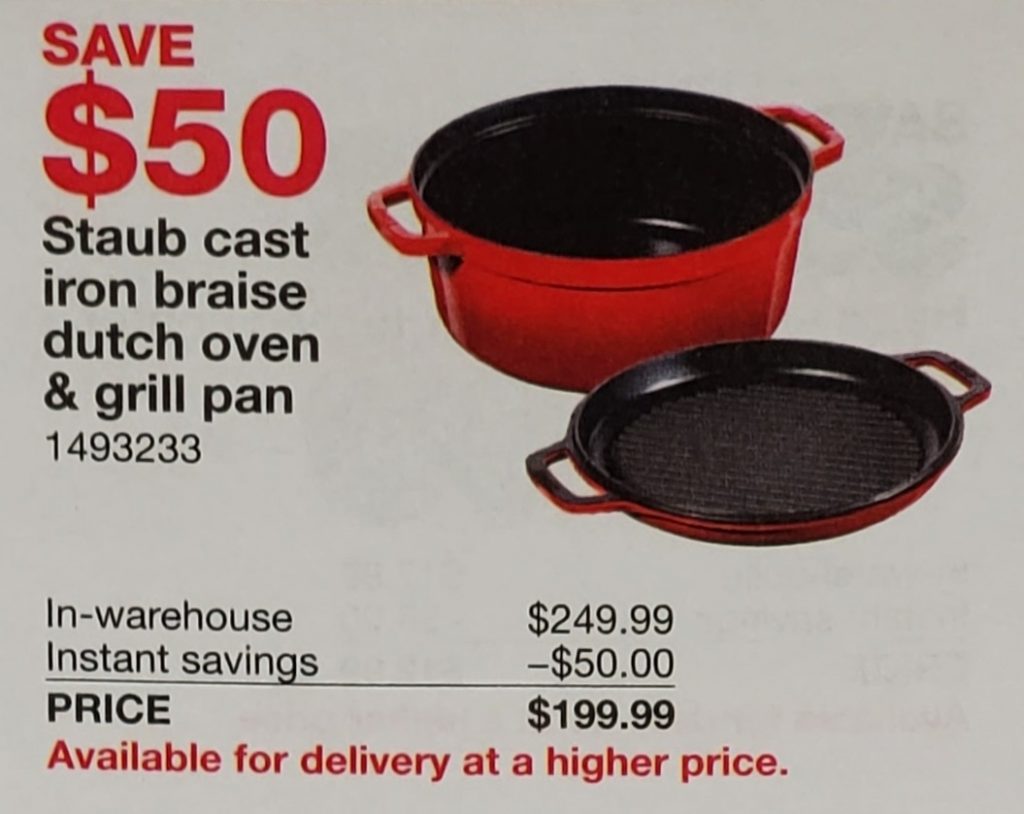 Or the Waterpik water Flosser combo pack for $20.00 off @ $59.99, and the LG cordzero A9 charge plus cordless stick vacuum.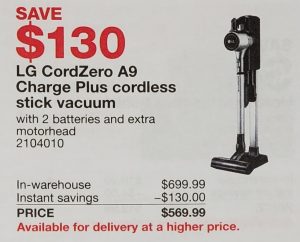 Saving $130.00 on a vacuum is never a bad idea, though I have no experience with LG vacuums so if anyone can offer some insight, that would be greatly appreciated!
And a classic, why would we forget that we all need Scotch tape… Well the 6 pack is on sale for $5.00 off @ $9.99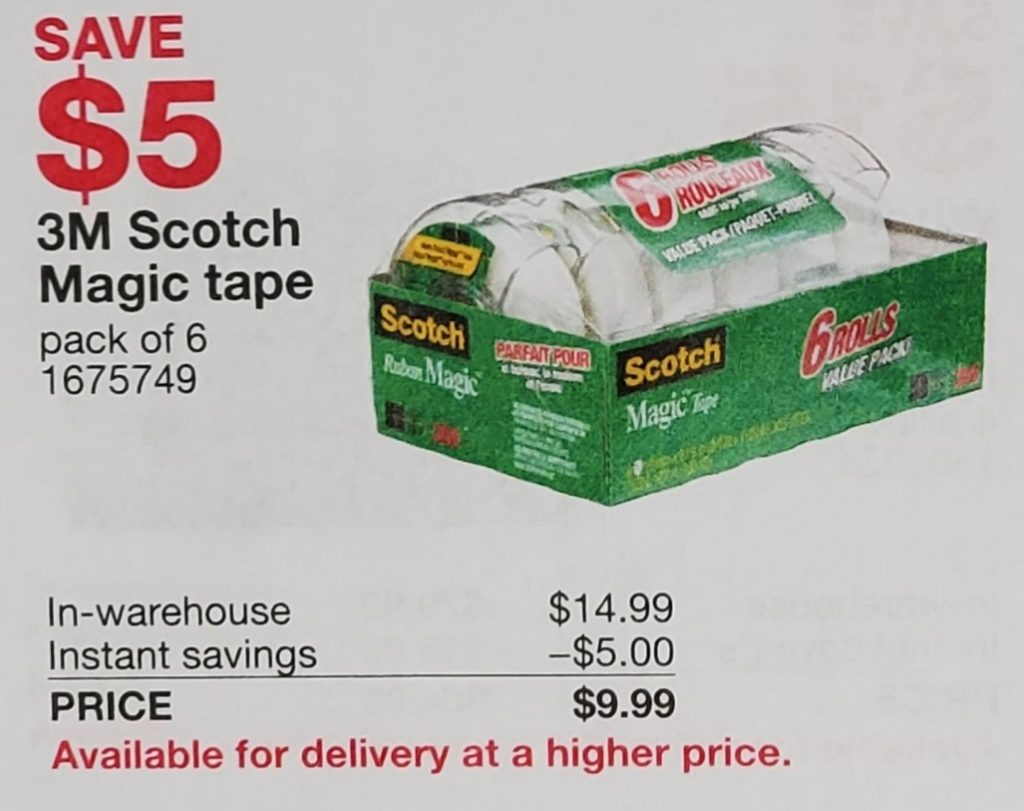 You'll either never run out of Scotch tape again, or you can split the cost with some friends and family. Either way your gifts will be sealed perfectly.
There's a great many more deals to be had here folks, and you can scroll down to preview them in all their glory!
Costco Flyer Sales Preview Dec 6th 2021 – Jan 2nd 2022