Welcome to the Costco Weekend Sales Update where I'll keep you in the loop on all the awesome sales Costco releases for the Weekend! I'll post them here and on our Facebook page for you to enjoy.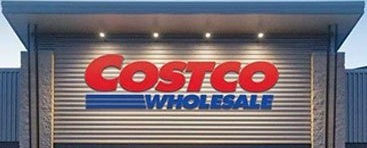 *
*
*
If you'd like to skip ahead to the comments section, click here!
Hello Costco friends and Family!
Hopefully this Costco weekend sales update finds you doing well, and perhaps mostly finished with your Christmas shopping?
We finally got our tree up this week, yes finally… Normally we've got it up near the start of December but this year we had some work being done on the floors that prevented us from getting a head start. Oh well it's up now, so the holiday can "officially" begin! (Now we just need some snow!)
It was surprisingly calm at the warehouse today, so I felt at ease as I was strolling around searching for goodies.
Once again all of the Duracell batteries are on sale until the 28th of the month, (My birthday!) so you can stockpile and keep your remotes, controllers and timed lights going all year long!
Ziploc sandwich, medium & large freezer bags are on sale until Jan 2nd.
Lite Brite Oval HD deluxe is on sale for $5.00 off @ $19.99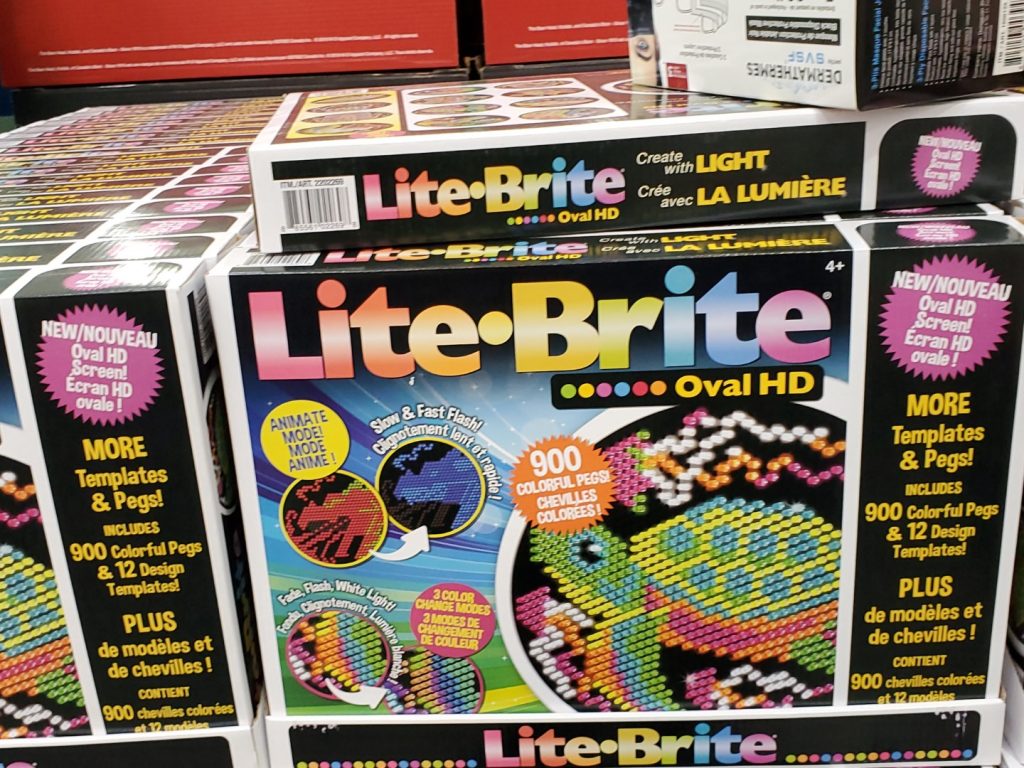 That's a classic right there, I have foggy memories of having one of the original ones.
Little hotties multifunction dryer is on sale for $10.00 off @ $44.99 which is great, because no one likes the feeling of putting your hand into cold, wet gloves… No thanks!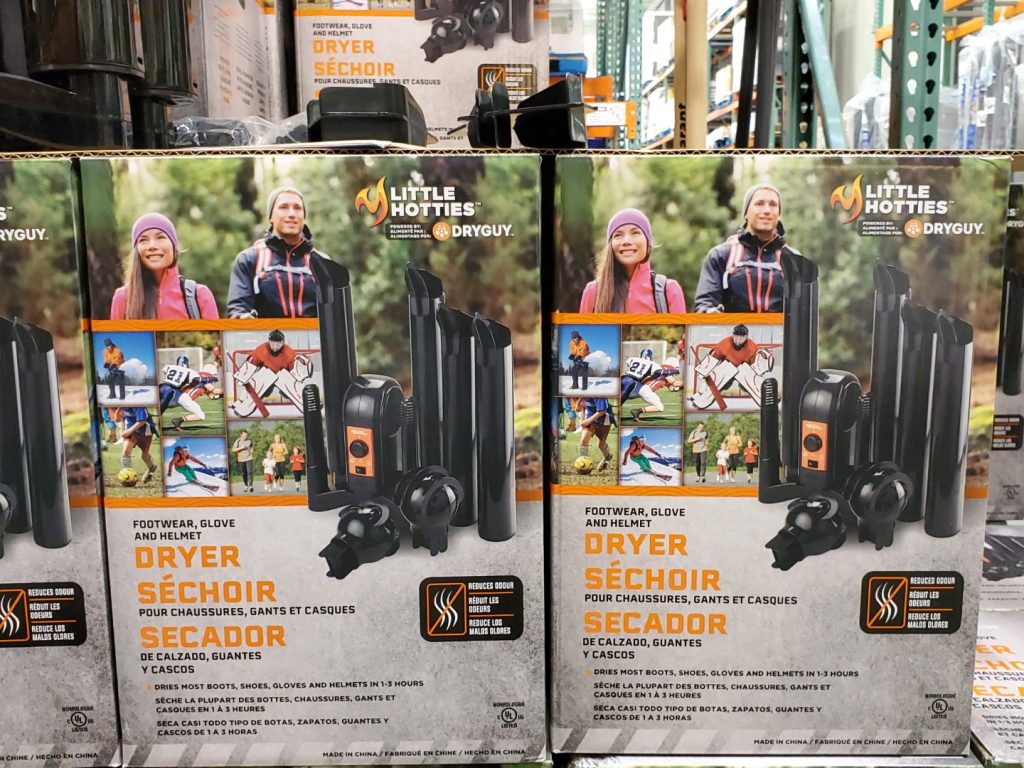 And while not on sale the ooni koda propane powered gas pizza oven is available for $449.99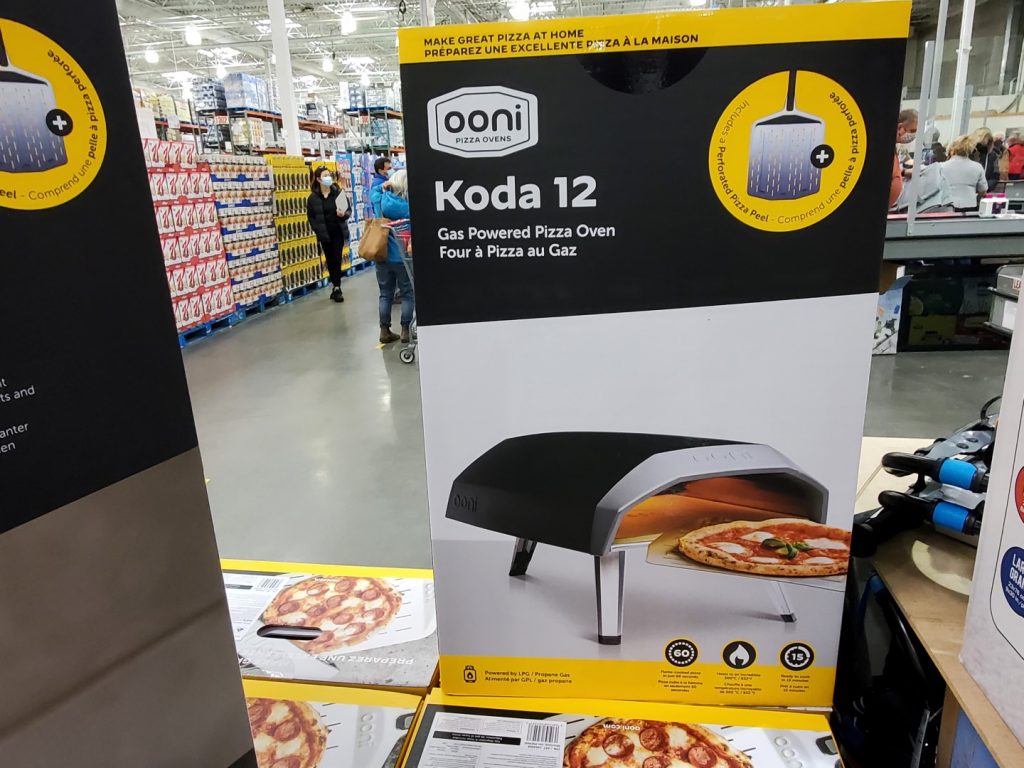 Those are pretty cool looking, and probably make a mean pizza! Anyone tried one before?
Here's a few more for you folks.
Aftershokz openmove headphones slate -$10.00 @ $59.99
D-link router -$20.00 @ $99.99
Apple Airpods 3rd generation -$38.00 @ $199.99
OXO 2 skillet set 25.4cm & 30.44cm -$10.00 @ $39.99
Little hotties multifunction dryer -$10.00 @ $44.99
Explore one action camera 4K -$10.00 @ $29.99
Ivory Snow liquid detergent 101 wash loads -$5.00 @ $20.00
"How about a little update on the Aerogarden experiment!"
Absolutely, glad you asked! Here's a few pictures.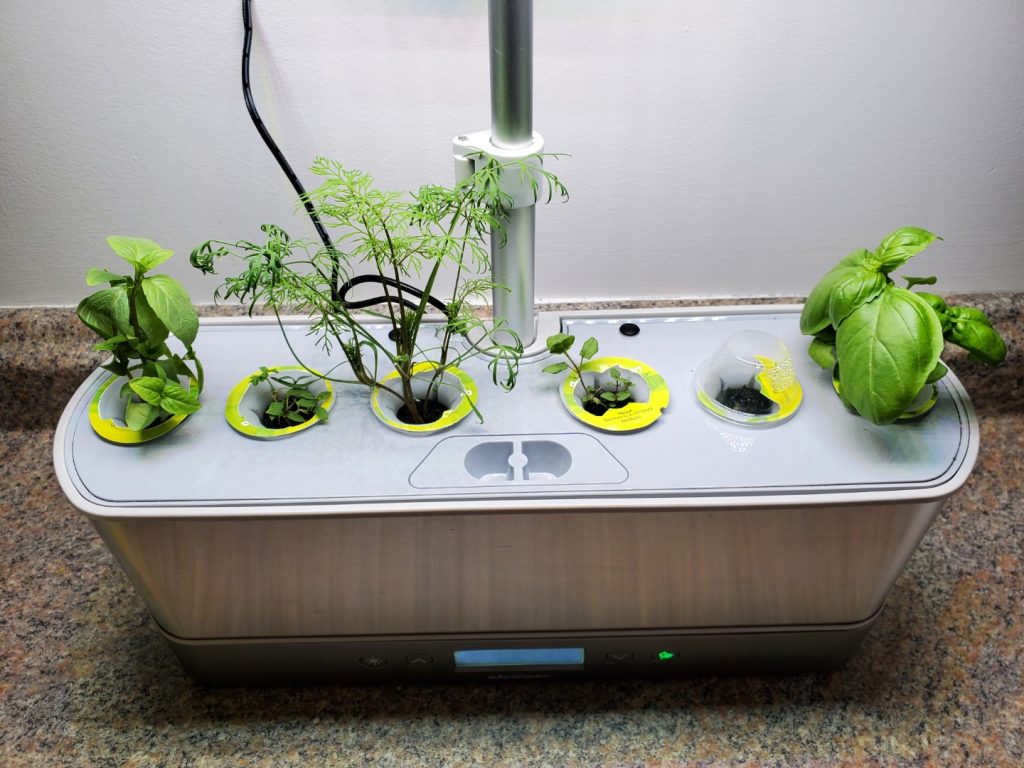 As you can see the Italian & Thai basil are coming along really well.
And the dill was one of the first to leap out of its pod!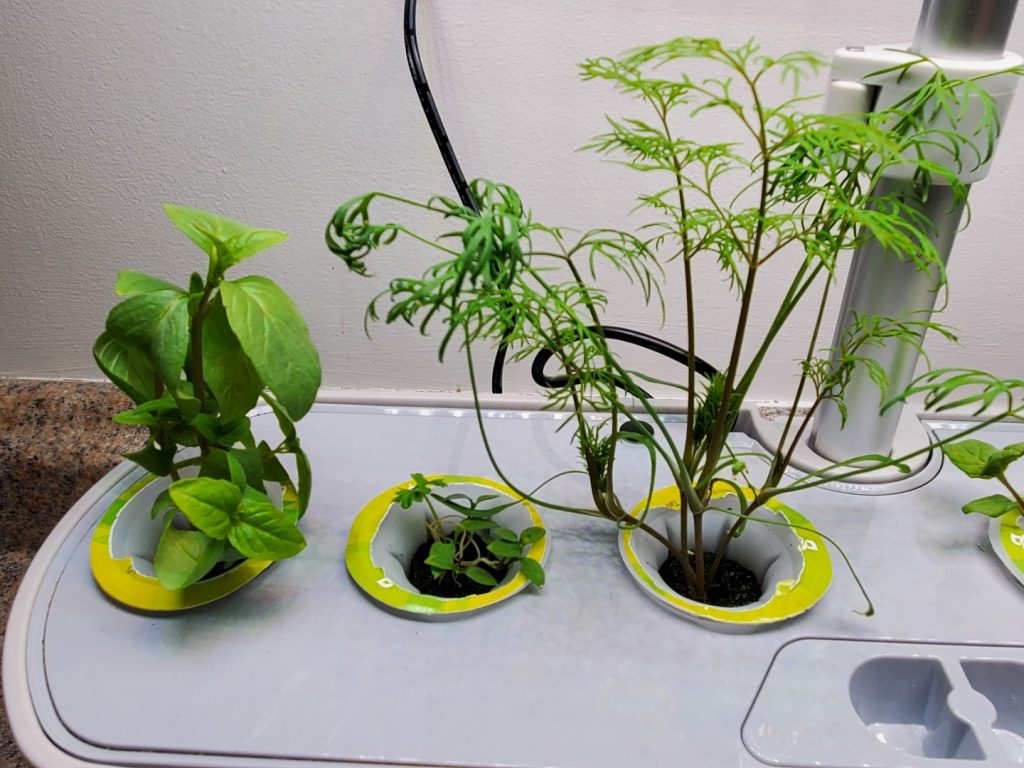 The Thyme has sprouted, but is really taking it's… well, The Thyme is taking it's time.
Thanks Groucho, I really couldn't resist that one.
Layla Bay and Jonathan, how are you Aerogarden and Vegehome coming along?
Hopefully in a few weeks we'll be able to start trimming and munching on the goods, obviously when I do, I'll let you know how it all tastes!
I'm going to head off to bed now, it's been a busy few days and as always work on Saturday morning always comes quicker that I think it will.
Stay safe out there folks, and have a great weekend!
With the Omicron variant running rampant, I think it's important to remember that we're not out of the corona virus weeds yet, and each province has their own Health recommendations based on the provinces individual risk assessment and I would recommend that you follow the recommendations for your specific province. Information can be found at the following websites.
Newfoundland COVID-19 information
New Brunswick COVID-19 information
Nova Scotia COVID-19 information
Go here for the latest Costco Coronavirus updates: https://www.costco.ca/coronavirus-response.html
So there you go, a little reading material for you.
Be kind, be safe and stay healthy!
Please note:
The price at your local Costco takes precedent (or precedence) over the prices listed on this blog.
Costco liquidation/Manager's Special items (ending in .97) vary from store to store.
An asterisk (*) on the price tag means the item is not being re-ordered.
If there is something you really want, ***double check the expiry date*** as some Costco sales items do end mid-week.
***This is a fan run, independent page with no affiliation or endorsement by Costco Wholesale***
Costco Flyer Sales Dec 6th 2021 – Jan 2nd 2022
Costco Weekend Update sales Dec 17th – 19th 2021