Welcome to the Costco Weekend Sales Update where I'll keep you in the loop on all the awesome sales & new items Costco releases for the Weekend! I'll post them here and on our Facebook page for you to enjoy.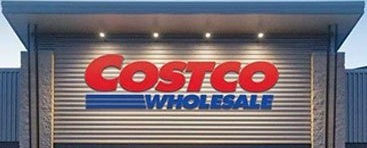 *
*
*
If you'd like to skip ahead to the comments section, click here!
Happy Friday everyone, and welcome back to the Costco weekend update!
Before we jump into things I've had a few comments about there not being very many sales in the "weekend update" posts, so I thought I'd address that.
On the weekends there are usually some new sales, but certainly not as many as the Monday treasure hunt. There are however lot's of new items that hit the shelves, things that I think you might be interested (or I might like!), also items that are on clearance will drop in price so I add these to the post to keep you all in the know about whats new, and what prices have changed.
However, if you aren't interested in the new, or clearance items there is a filter feature that we have added to the blog (At the very top of the sales items) that can assist you!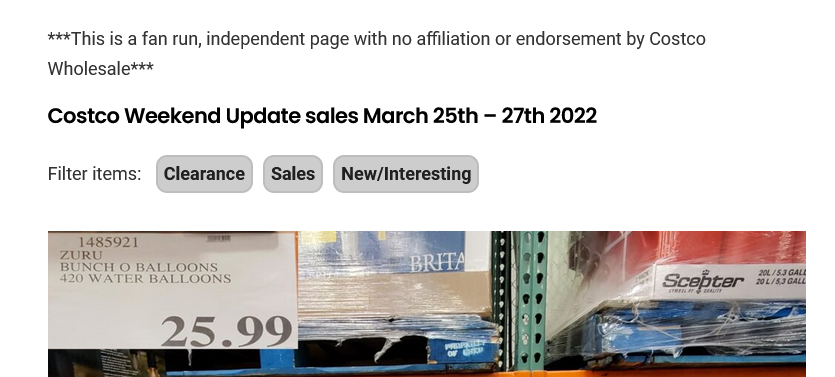 You can click on any of those 3 buttons to view only what you want to see. So if you only want to see the "sales" then cross out the other 2 items by clicking on them like this.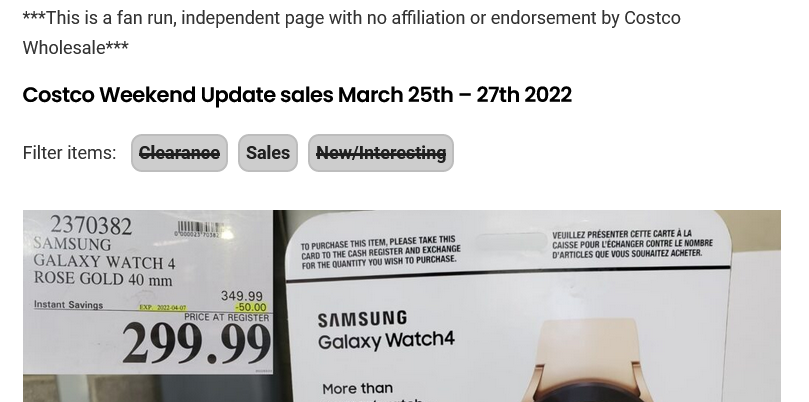 By doing that, the site will filter out all non sale items. This works for the others as well, if you just wanted to see what was new, you could cross out the sales, and clearance items and only see the new stuff!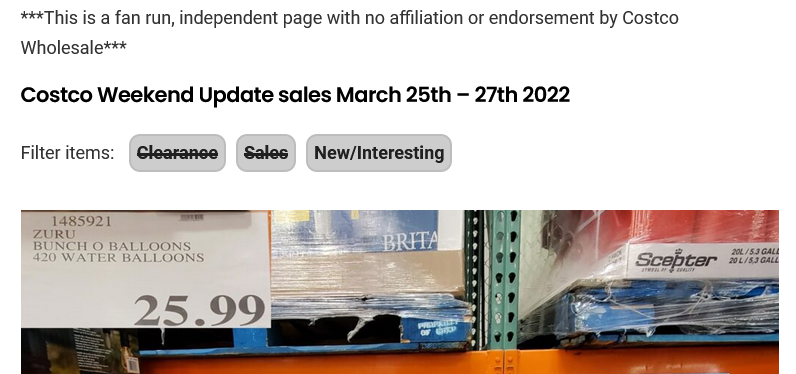 So there ya go!
Let's get on on with the goods folks!
The samples are back everybody! I guess they've been back for a little but today I gathered up a handful of them, found a "quiet" corner in the warehouse and had a little Costco picnic… It was a very tiny picnic, but kind of nice to keep myself fed during my excursions!
Natrel butter has yet again gone up in price another .20 cents sitting at $4.99
I haven't checked at other grocery stores yet, does anyone know the prices at other spots???
Those amazing looking Tramontina Cast Iron skillets are on sale for $10.00 off until April 10th!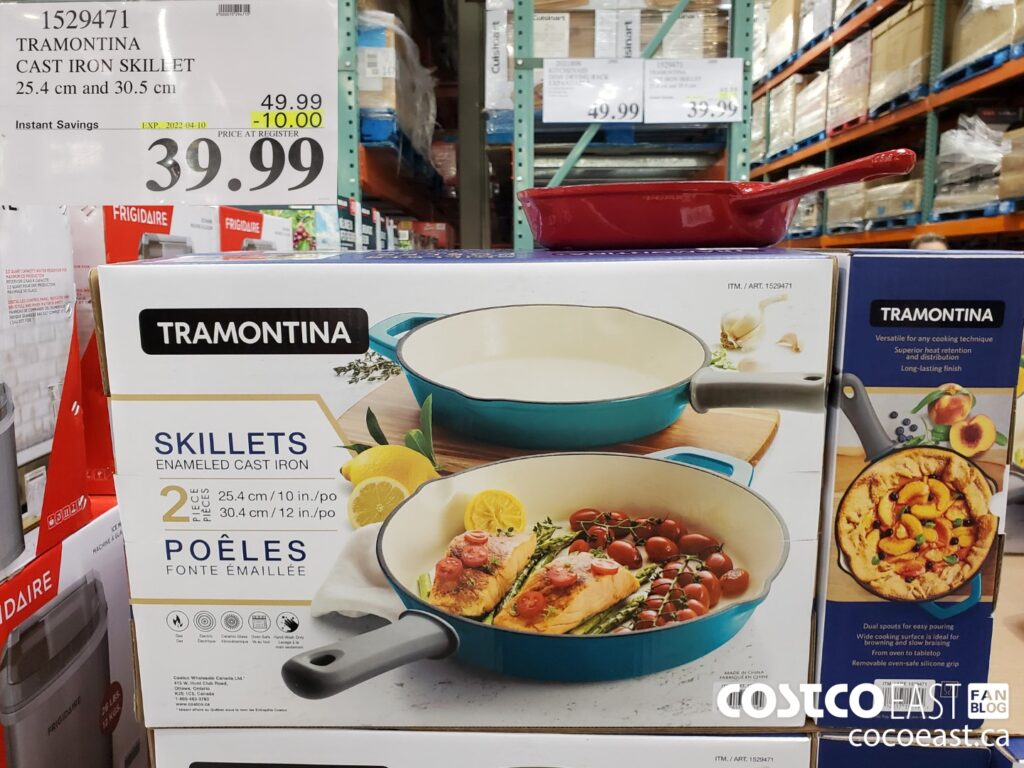 I resisted the urge… Though seeing as I've got 9 more days to think about this, I can't make any promises that these don't wind up sneaking home with me.
The Magnum 2 zone 28 btl wine fridge is on sale for $40.00 off.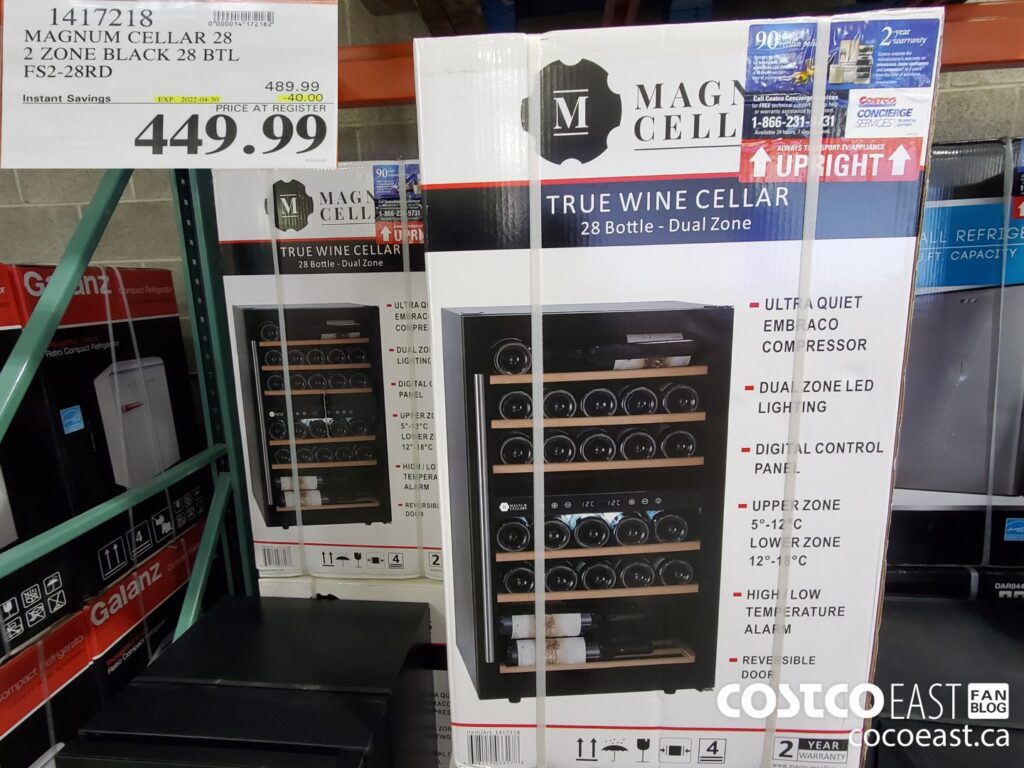 If you have the space and you are a lover of wines, there's nothing better than having a dedicated space to keep all of your delicious treasures. Keeping them at the proper temperatures isn't a bad thing either!
Something else that caught my attention was this Patio Potato Planter for $26.99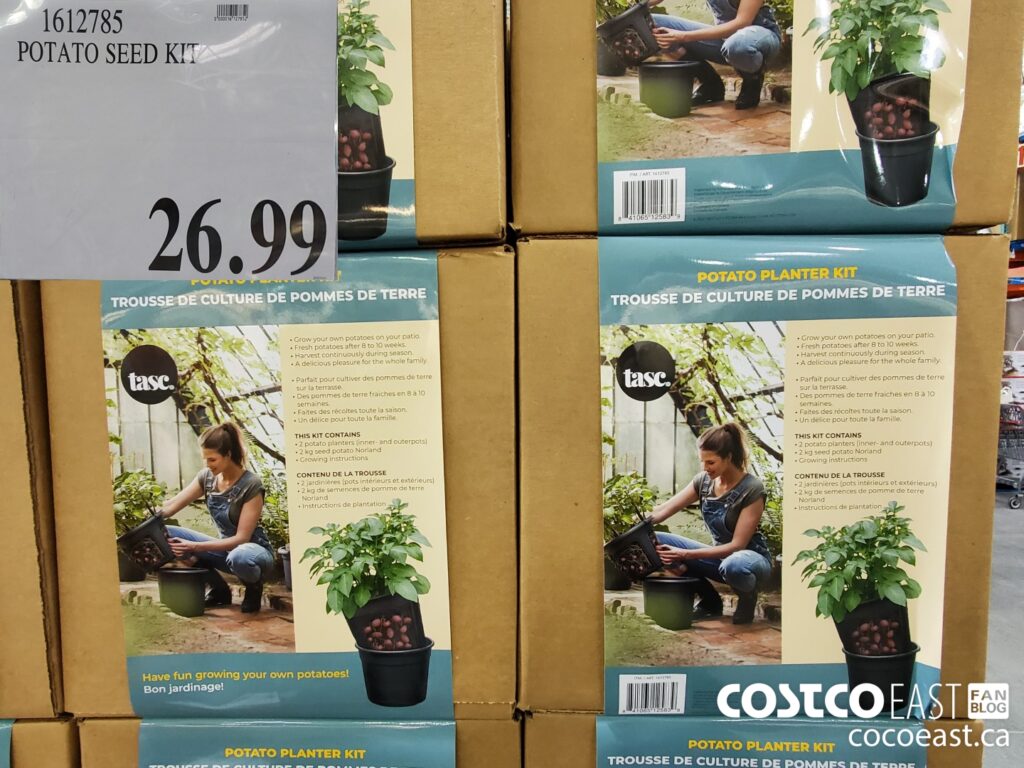 I absolutely put one of these in my cart, since we eat a lot of potatoes in this house I can only guess this will make itself right at home on the back porch!
It comes with instructions, and isn't just a "toss it in the sun and yer' done!" kind of thing (at first) You have a few steps and a little bit of prep to do before they can just hit the deck in the dirt!Here's the instructions.
So a bit more work, but I'm excited to pull some of these fresh outta the dirt, scrub 'em down and toss 'em in the oven!
Plus this whole package comes with it's very own cat toy!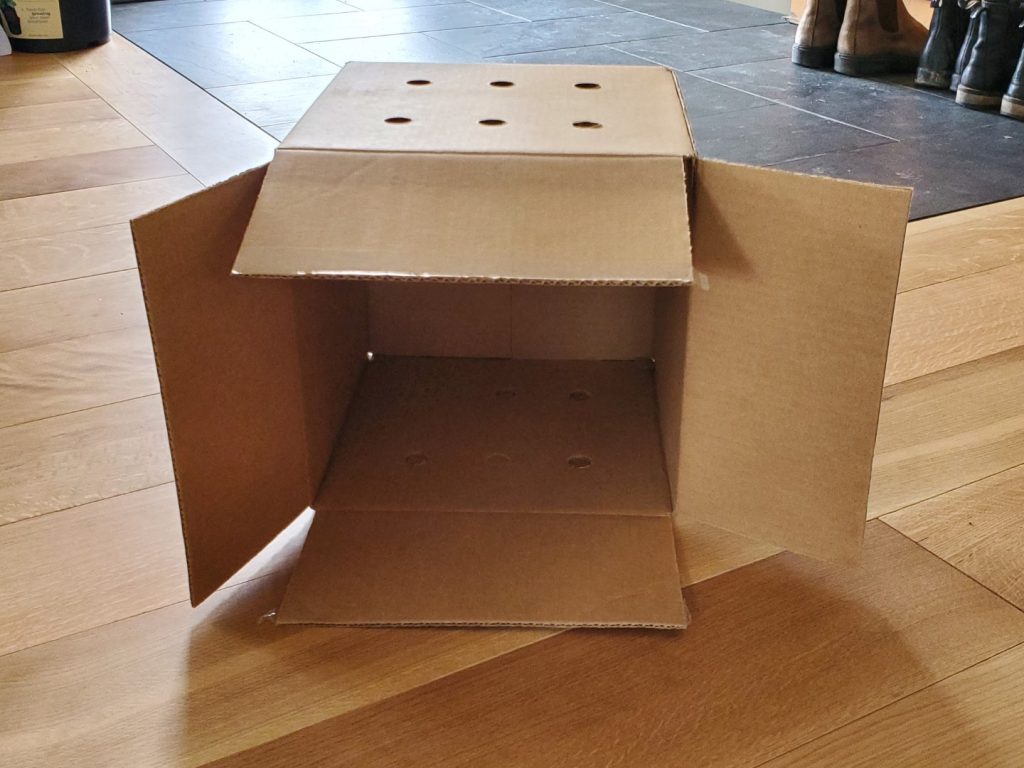 I guarantee you this will be be far more popular that the Catry was. Though at this very moment Ewok is more concerned with sleeping on a furry sweater.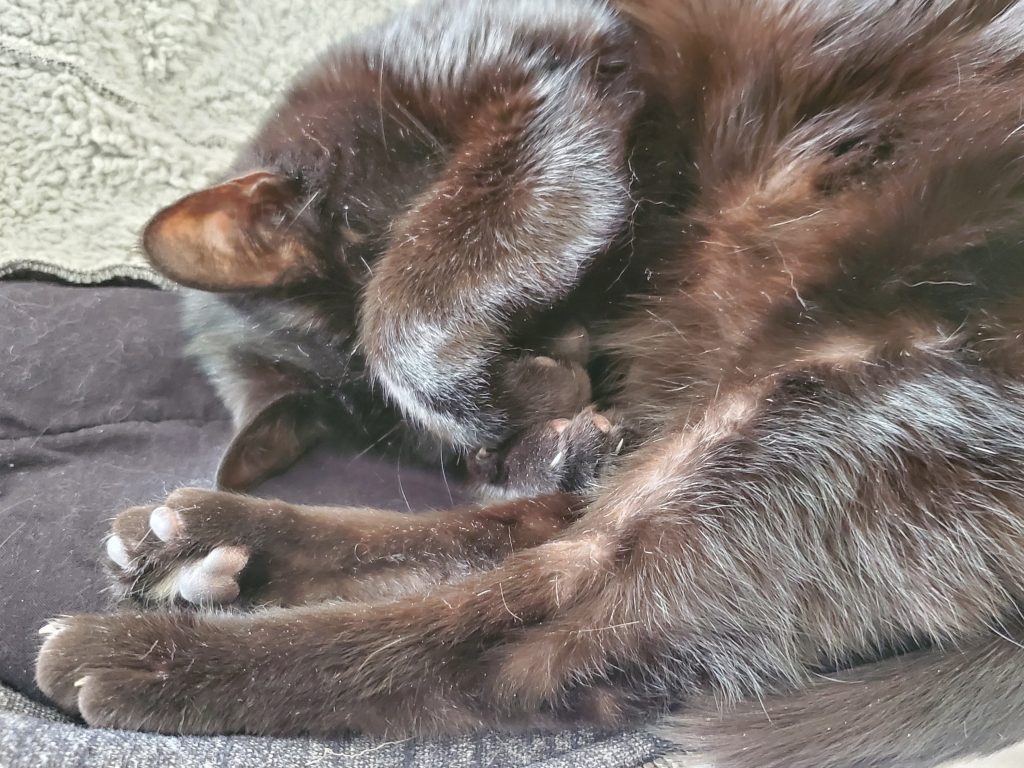 I love when he hides his face like that, but it makes it difficult to not wake him up and squish him!
I'll let you all go and explore the sales folks, have a great weekend and as always…
Stay Calm and Costco On!
I think it's important to remember that we're not out of the corona virus weeds yet, and each province has their own Health recommendations based on the provinces individual risk assessment and I would recommend that you follow the recommendations for your specific province. Information can be found at the following websites.
Newfoundland COVID-19 information
New Brunswick COVID-19 information
Nova Scotia COVID-19 information
Go here for the latest Costco Coronavirus updates: https://www.costco.ca/coronavirus-response.html
So there you go, a little reading material for you.
Be kind, be safe and stay healthy!
Please note:
The price at your local Costco takes precedent (or precedence) over the prices listed on this blog.
Costco liquidation/Manager's Special items (ending in .97) vary from store to store.
An asterisk (*) on the price tag means the item is not being re-ordered.
If there is something you really want, ***double check the expiry date*** as some Costco sales items do end mid-week.
***This is a fan run, independent page with no affiliation or endorsement by Costco Wholesale***
Costco Weekend Update sales April 1st – 3rd 2022