I walk the whole store for you every Monday when Costco Sale items and Costco Flyer sales are released for the week, then post them here and on our Facebook page.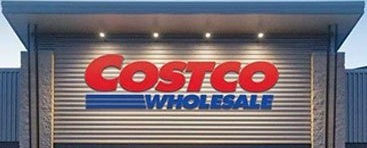 *
*
*
If you'd like to skip ahead to the comments section, click here!
Man o' man, the weekends sure do go by quickly! At least I always look forward to my Monday treasure hunts though!
As pointed out by Jennifer in Kingston, I absolutely forgot to tell you all about the Pure Earth organic cotton sheets I got last week!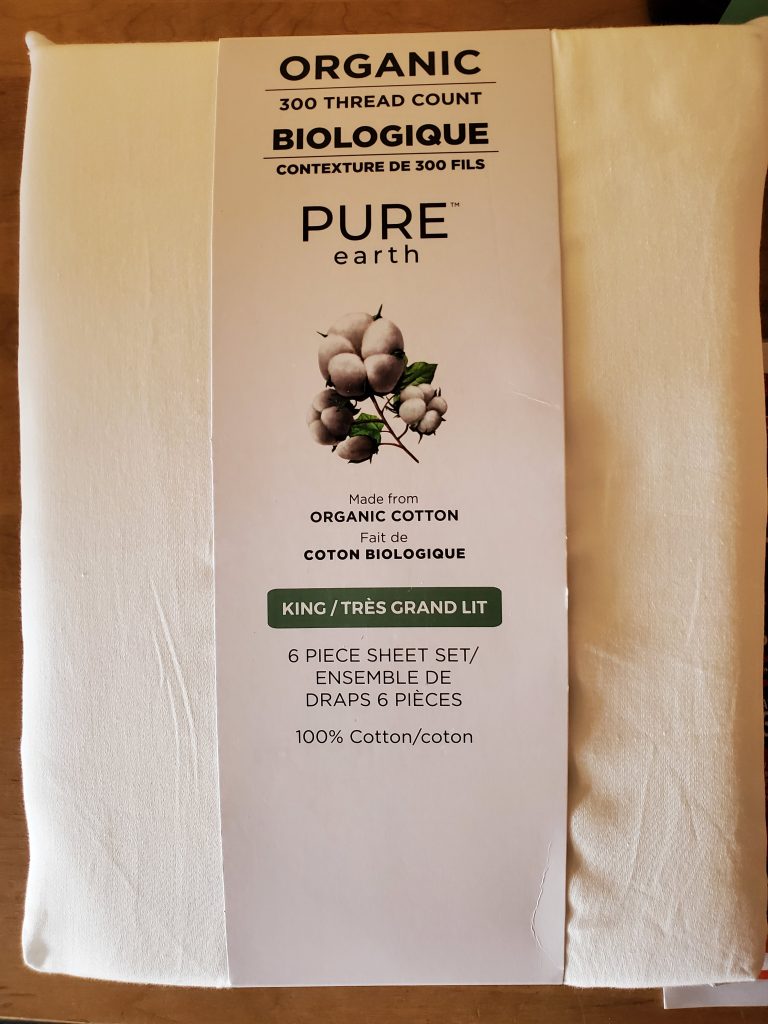 I gotta say Jennifer that I really like them. They're soft and smooth, and very breathable and for me (who runs really hot) that's a big bonus. A little less kicking around to get comfy, or poking legs and feet out to cool down for a second. My partner is on the fence though, she doesn't find them quite as soft. This is a given though since they're only a 300 thread count & the Kirkland brand are a 680 thread count so yes, they're gonna be twice as soft but they're also twice as much!
I also tried the Fairlife nutrition plan protein shakes on Saturday morning and… Meh?? I didn't mind it, but I certainly don't think I get the buzz about them. The body of the shake was a bit thin and almost watery, and didn't have a ton of flavor to it (in my opinion, but maybe it was too early in the morning when I was going to work?). It's not like I'm disappointed, or even want to take them back… Just not sure I caught the hype train everyone was on, but maybe they'll grow on me? Time will tell!
Speaking of "time" Bulova Men's and Women's watches were on sale today for $60.00 off!
Pretty nice looking, and watches don't go on sale too often either.
The Keto Izza 3 meat keto pizzas are on sale for $3.50 off this week.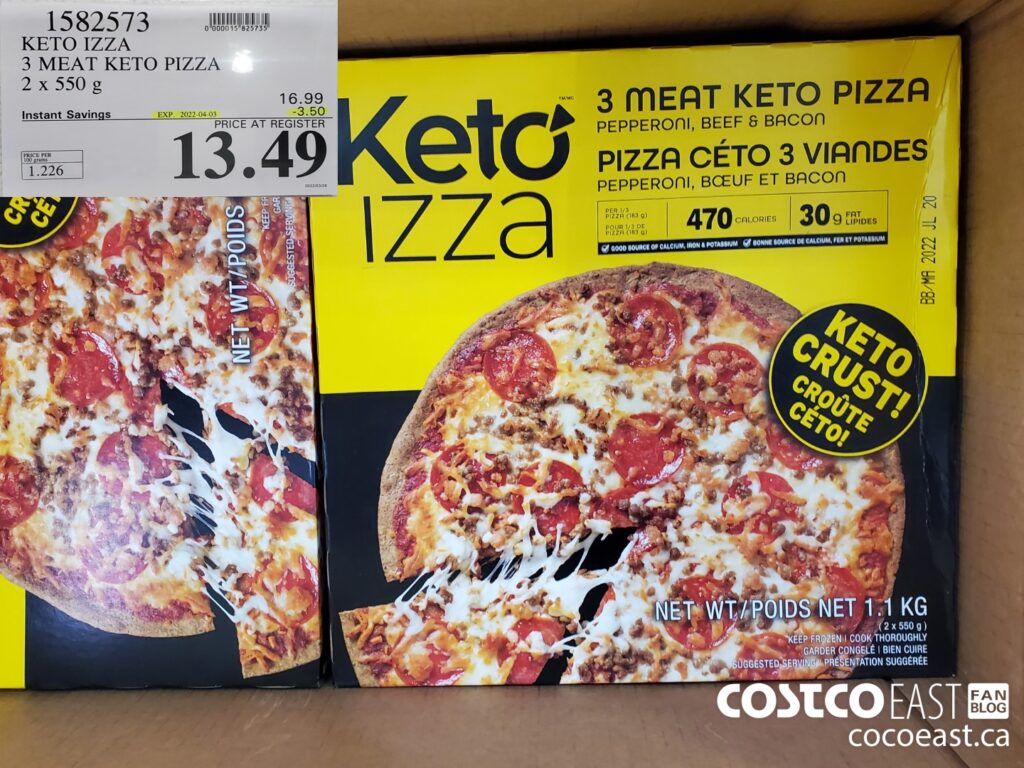 I know I've mentioned them in a previous post, but thought that I'd grab a box and give 'em a try this week. The Kirkland signature pizzas are pretty decent for the price so they'll be hard to beat, but I'll put these to the test!
In completely unhealthy but delicious and guilty pleasure snacking news Cadbury Creme egg variety packs are on sale for $2.50 and Peanut M&M's are on sale for $3.00 off.
Just looking at those 2 delicious snacks makes me feel guilty for even thinking about eating them…
Should just have a V8 instead. (Those commercials were great!) And you can have a V8 since the 28 can pack is on sale for $4.00 off @ $13.99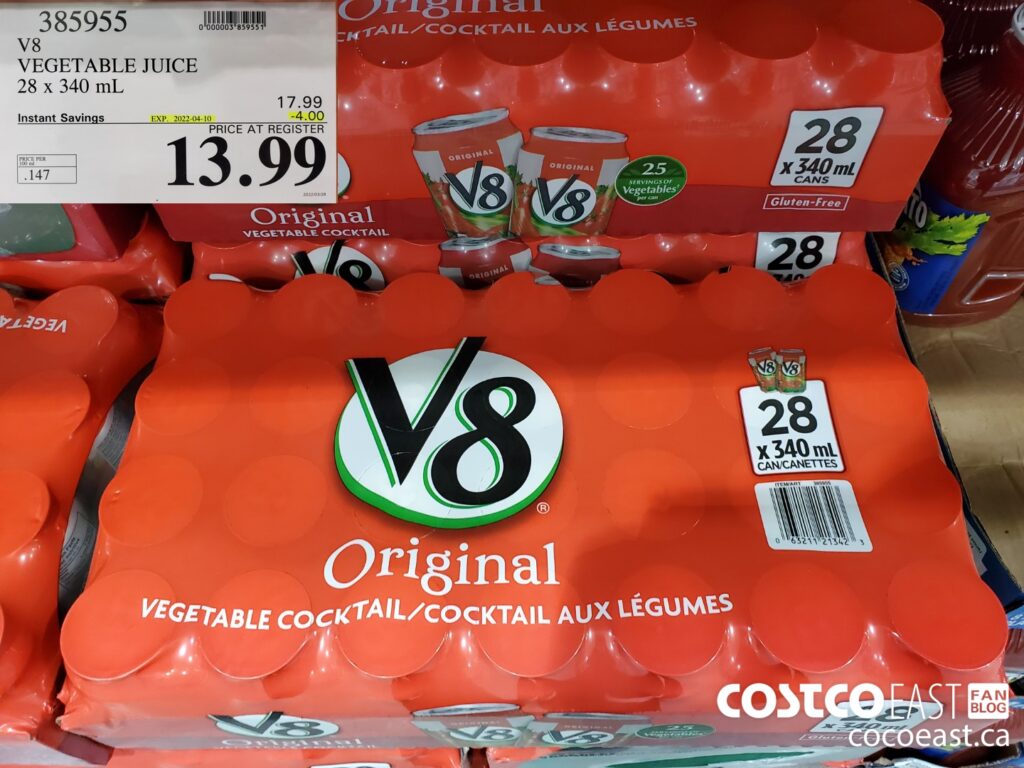 I do enjoy a delicious garden cocktail from time to time!
As I'm sure you enjoy a sales preview, so here ya go!
Culinary Classics kitchen towel 6 pk. -$4.00 @ $14.99
Royal consumer paper shredder 12 sheet microcut -$20.00 @ $89.99
Arcan 3 ton service jack -$50.00 @ $129.99
Bench no show sock 10pk mens sizes 7-13 -$5.00 @ $9.99
Eddie bower trek capri ladies sizes 4-16 -$5.00 @ $14.99
Made Good granola bar 24 x 24g -2.50 @ $9.99
Tine Jarlsberg 500g -$2.00 @ $7.89
V8 vegetable juice 28 x 340ml -$4.00 @ $13.99
Finish dishwasher detergent 140 tabs -$5.00 @ $14.99
Oral-B bacteriaguard pulsar toothbrushes 4pk -$5.00 @ $13.99
And Ewok, he enjoys attention.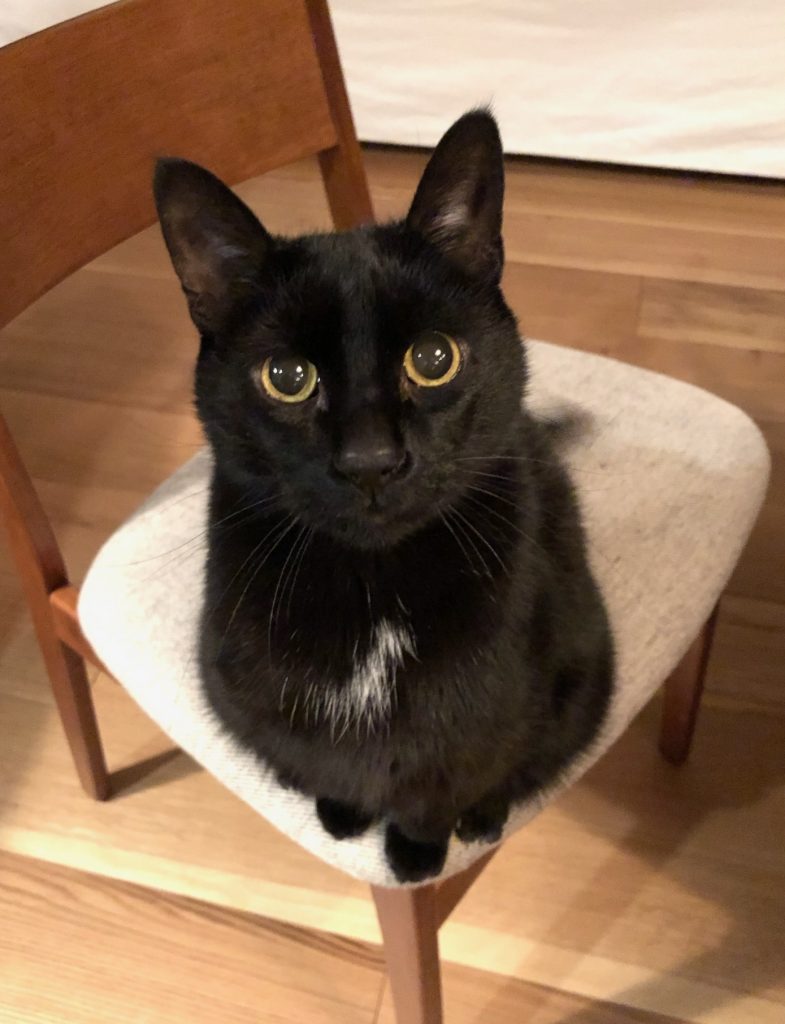 And I mean look at those eyes, how could you deny him?!
He was also eyeballing the gluten-free perogies we were making!
It's been about 2 or 6 years since we make some of these but we made up the filling and the dough last night and got to the assembly and boiling tonight.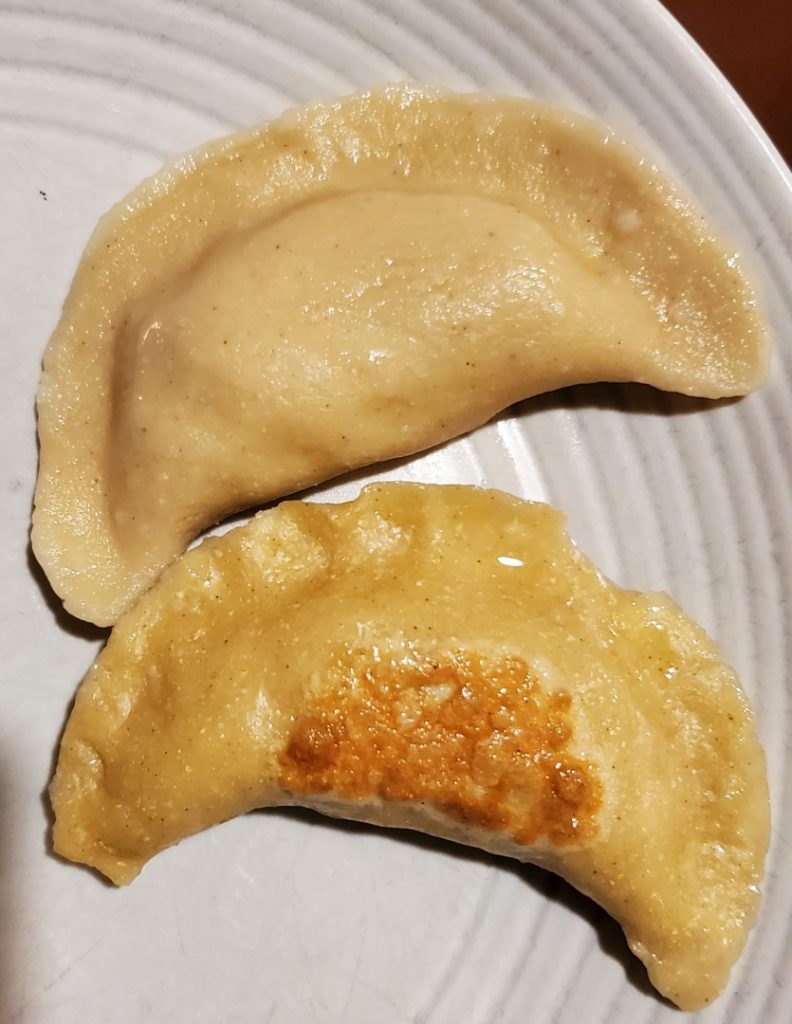 We both think they turned out alright we tried 3 of them boiled and 3 fried. I liked the fried ones better (I think they also look a little bit better with that crispy spot on them) but honestly they were both pretty tasty. Obviously it's hard to replicate flour, but the All purpose gluten free flour with xantham gum mixed in seemed to work OK. Just have to be careful not to over kneed it, which we may have done a little bit, maybe? Doesn't matter in the long run, we had a delicious meal, and will be freezing the remainder to take to my partners family.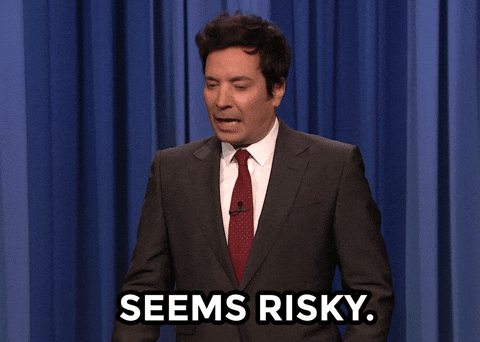 Oh no it's fine, it's not like they've been making perogies their whole likes, or learned how to make them from their grandparents or anything…
Anyways, we've got quite a mess to get cleaned up and Ewok certainly isn't helping us out with that, so I'm gonna get on my way.
Enjoy the sales folks, and as always…
G'night!
I think it's important to remember that we're not out of the corona virus weeds yet, and each province has their own Health recommendations based on the provinces individual risk assessment and I would recommend that you follow the recommendations for your specific province. Information can be found at the following websites.
Newfoundland COVID-19 information
New Brunswick COVID-19 information
Nova Scotia COVID-19 information
Go here for the latest Costco Coronavirus updates: https://www.costco.ca/coronavirus-response.html
So there you go, a little reading material for you.
Be kind, be safe and stay healthy!
Please note:
The price at your local Costco takes precedent (or precedence) over the prices listed on this blog.
Costco liquidation/Manager's Special items (ending in .97) vary from store to store.
An asterisk (*) on the price tag means the item is not being re-ordered.
If there is something you really want, ***double check the expiry date*** as some Costco sales items do end mid-week.
***This is a fan run, independent page with no affiliation or endorsement by Costco Wholesale***
Costco Flyer Sales March 13 – April 3rd 2022 2022
Costco Treasure hunt sales Feb xx – xx 2022