I walk the whole store for you every Monday when Costco Sale items and Costco Flyer sales are released for the week, then post them here and on our Facebook page.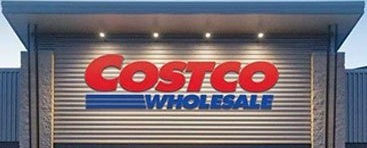 *
*
*
If you'd like to skip ahead to the comments section, click here!
TGIM… Thank God It's Monday…That's a thing right??? For some, Mondays are the worst day of the week, but for me? They're kind of one of my favorites! Especially Mondays like today where I spend hours roaming the aisles searching for the treasure hunt sales.
This week as you can see marked the start of a new Flyer, so there's a boatload of new sales happening. Today, there were 220!!! That would explain why I was there for so long today.
I picked up a pack of Breath right nasal strips on sale for $5.00 off.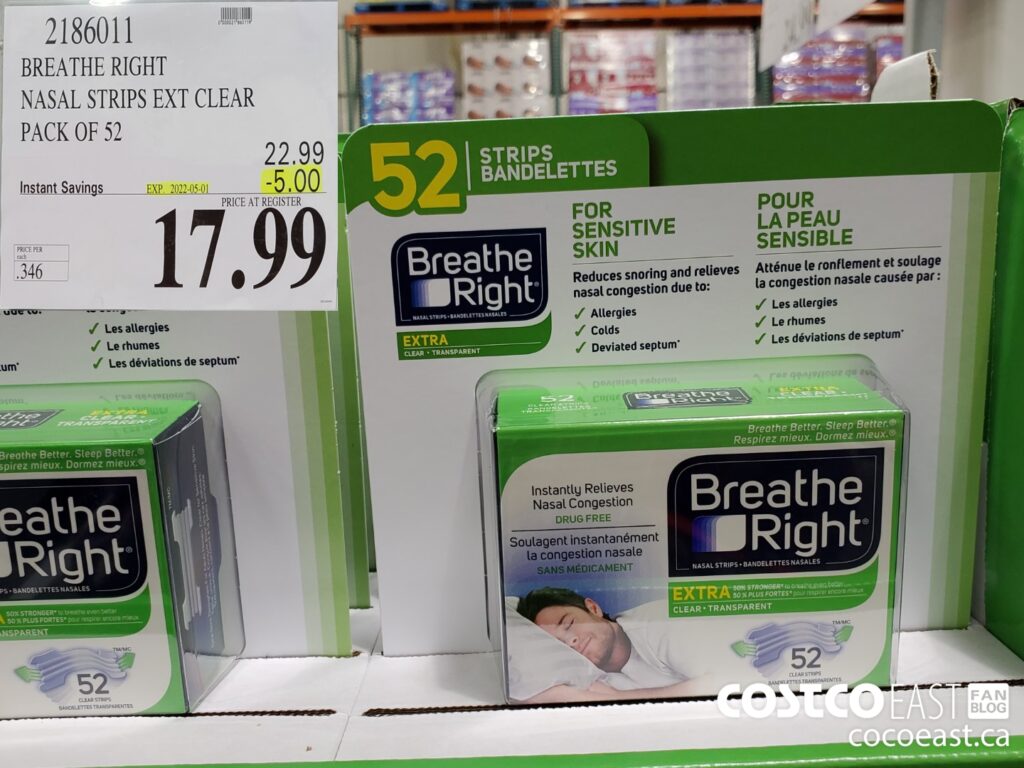 We've been having trouble sleeping lately, so we'll give these a go and see if they help… It's possible it's just the cats waking us up at 3 a.m. as well. (I took a little break to go and exact my revenge!)
OK, well I didn't actually wake Ewok up, he looked too cute all curled up. Dexter was already awake… I'll get then though!
Balzac's Farmers blend whole bean coffee is on sale for $12.99 for the 907g bag.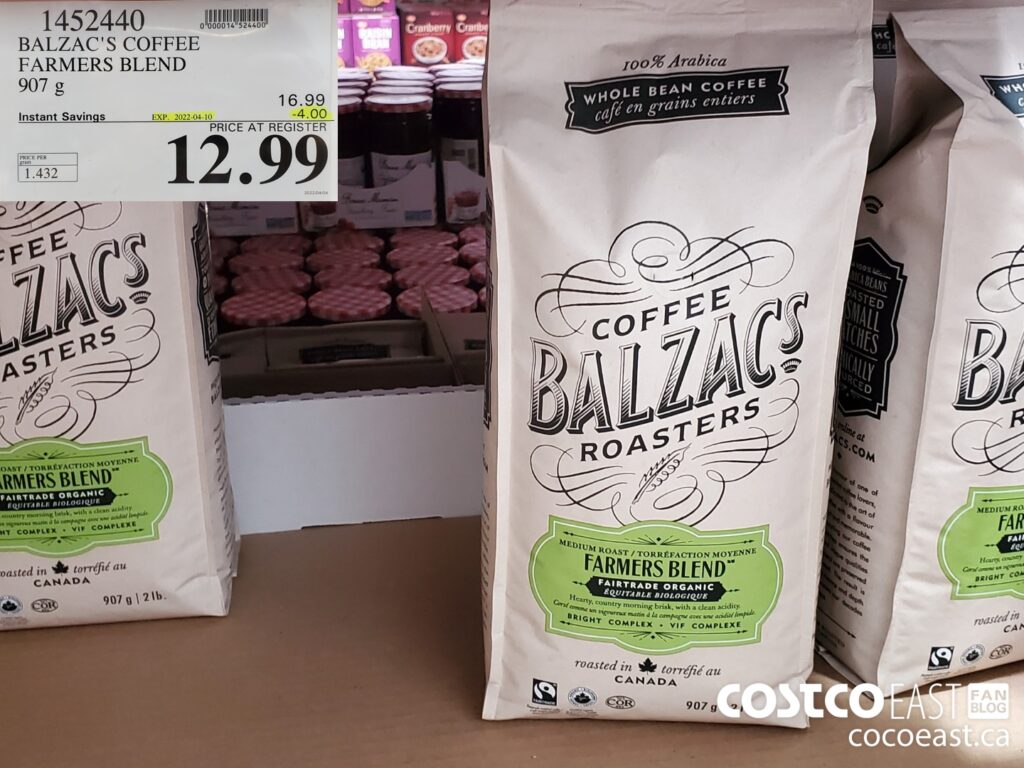 Seeing as this is our new "go to" for coffee I absolutely grabbed a bag, and will be grabbing some more before the sale is done on the 10th.
Those Sweetie grapefruits are still on sale for $6.99 a bag, and while they still taste like grapefruit, they're nowhere near as tart, and actually (as the name implies) kind of sweet!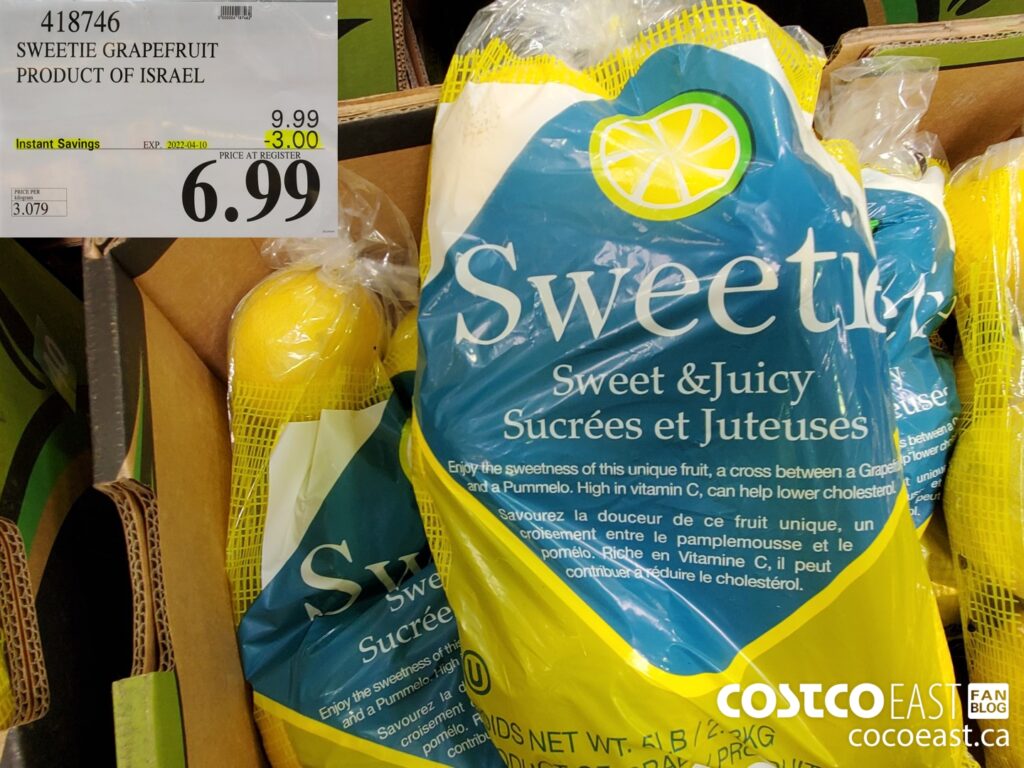 A good entry level grapefruit for anyone who doesn't like grapefruits, but wants to like them… That's a thing right?
I also picked up a new pack of Champion socks while on sale for $4.00 off.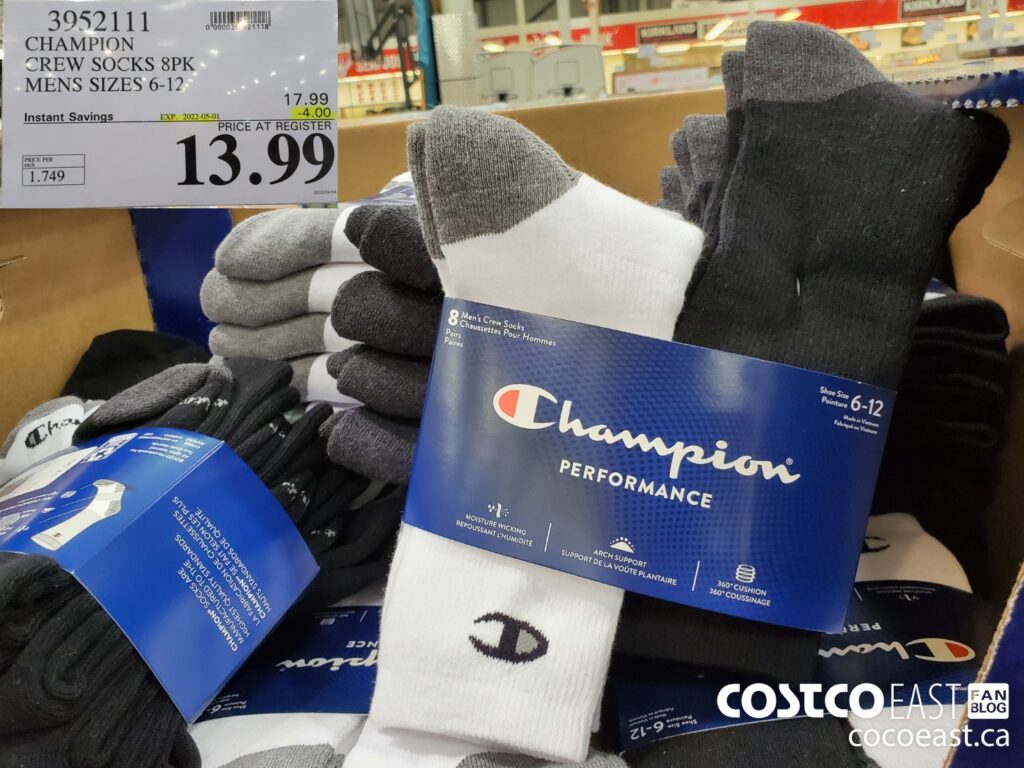 Basically all of my other socks look like they've been going to church a lot… Get it?!
I'm going to assume that most of you got the joke and are chuckling away. While you do so, here's a few of the sales this week to peek at.
Mattel UNO travel bundle pack -$10.00 @ $27.99
Jamieson probiotic 130 capsules -$8.00 @ $23.99
Toscana outdoor runner 30″ x 60″ -$5.00 @ $18.99
Mikasa Sophia porcelain dinnerware 16 piece -$10.00 @ $34.99
Kidde carbon monoxide alarm -$12.00 @ $25.99
Spyder active pant mens sizes S – XXL -$5.00 @ $14.99
Bark thins snacking chocolate 482g -$2.00 @ $7.99
Balderson 1yr old cheddar 750g -$4.00 @ $13.99
Mott's Clamato 4 x 1.89L -$3.00 @ $9.99
Pillsbury pizza pops 3.0 kg -$4.00 @ $14.99
Pedigree dentastix pack of 55 -$4.00 @ $14.99
Colgate total toothpaste 5 x 170ml -$2.50 @ $9.99
Of course I can't forget about the Golden Island pork jerky being on sale for $3.50.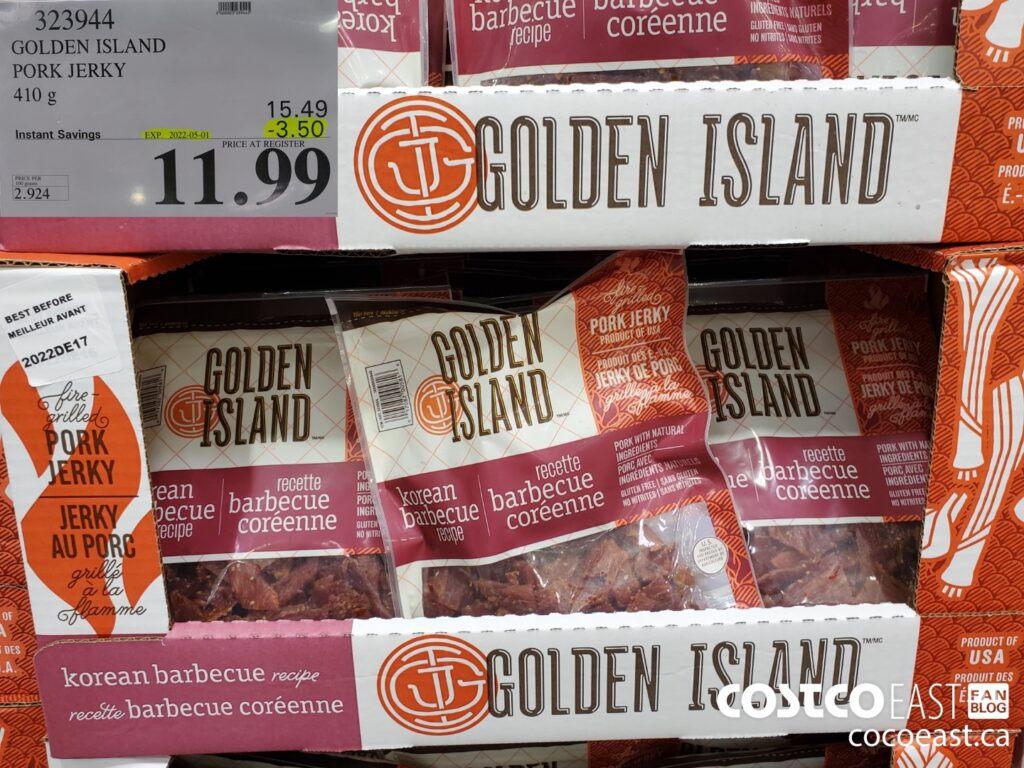 The Korean barbecue inspired flavors are delicious, and as I've said in previous posts whenever I get these I have to use most of, if not all of, my will power to not eat the entire bag on my drive home… I succeeded today, but they might not make the trip to work tomorrow morning.
Seeing that it's springtime and the rain will be coming, it's probably a good idea to check your wiper blades and see it they need replacing. Perfect timing for that since Michelin hybrid wiper blades are on sale for $9.99 until the 10th.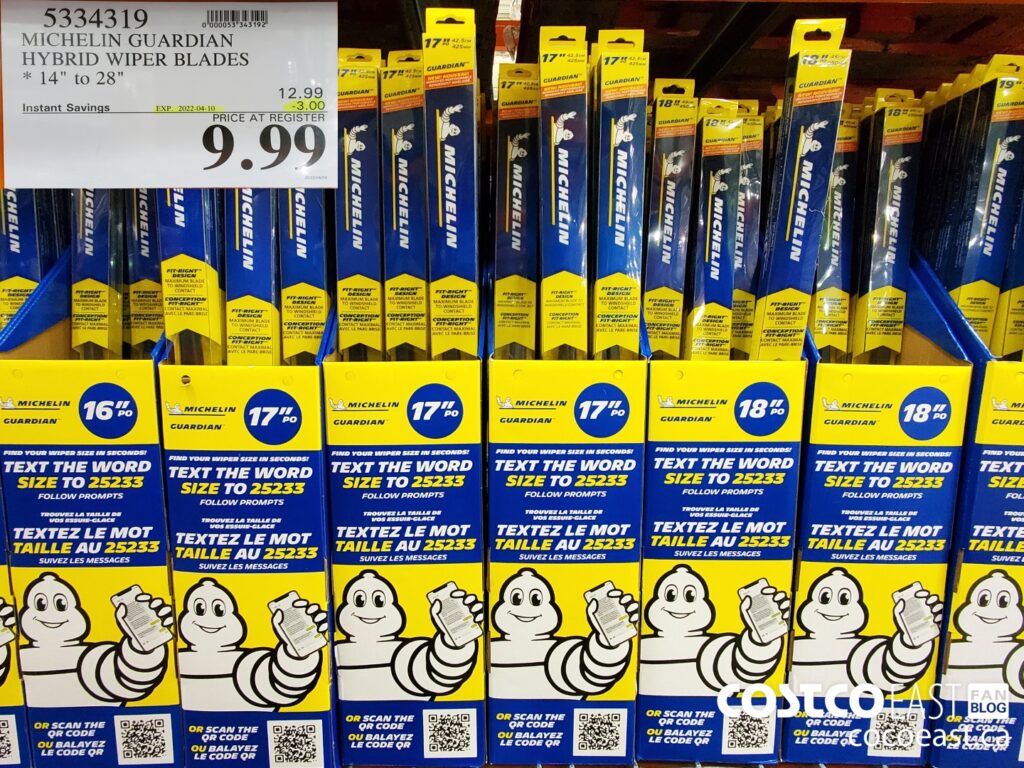 I know I need to replace my rear blade, so I'll be picking one up plus few backups on Friday. Never hurts to have some extras, seeing as twice last winter we had blades either snap from scraping ice off of them, or the rubber started separating on the 401… That was not ideal!
I'll let you run free and browse the virtual aisles now folks. Have a great day and as always.
P.S. One last thing folks. I had a reader asking about this Circulon pan set.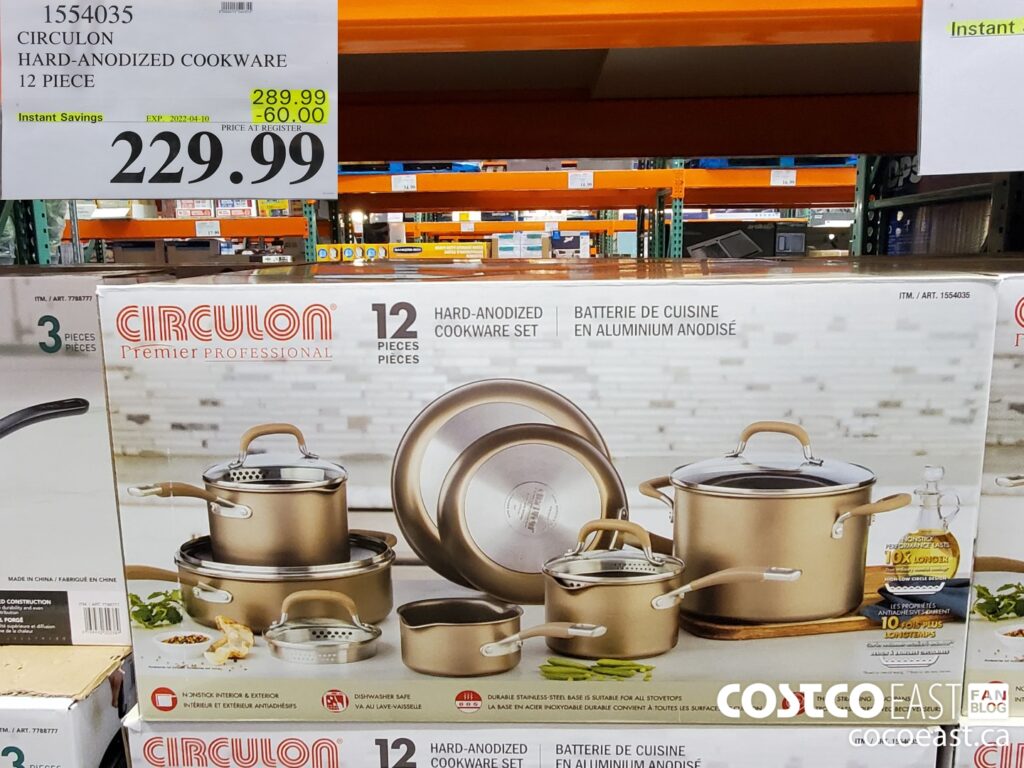 They're a nice looking set for sure, but I've never used them. And $229.99 is a great price for a 12 piece set!
So if anyone has any personal experience or would care to share a review of them I'd love that, and so would reader "Naw Shine"
Cheers folks!
I think it's important to remember that we're not out of the corona virus weeds yet, and each province has their own Health recommendations based on the provinces individual risk assessment and I would recommend that you follow the recommendations for your specific province. Information can be found at the following websites.
Newfoundland COVID-19 information
New Brunswick COVID-19 information
Nova Scotia COVID-19 information
Go here for the latest Costco Coronavirus updates: https://www.costco.ca/coronavirus-response.html
So there you go, a little reading material for you.
Be kind, be safe and stay healthy!
Please note:
The price at your local Costco takes precedent (or precedence) over the prices listed on this blog.
Costco liquidation/Manager's Special items (ending in .97) vary from store to store.
An asterisk (*) on the price tag means the item is not being re-ordered.
If there is something you really want, ***double check the expiry date*** as some Costco sales items do end mid-week.
***This is a fan run, independent page with no affiliation or endorsement by Costco Wholesale***
Costco Flyer Sales April 4th – May 1st 2022
Costco Treasure hunt sales April 4th – 10th 2022