This Costco Treasure Hunt Post is sponsored by the fine folks at Garnier, who asked us to review their Garnier SkinActive Water Rose Micellar Cleansing Water now available at Costco Warehouses Canada-wide and Costco.ca. You can read the review and learn how you can win one of 3 x $50 Costco cash cards by following this link to my review!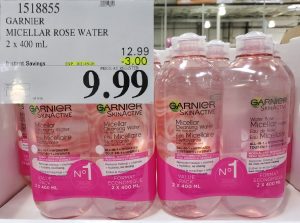 I walk the whole store for you every Monday when Costco Sale items and Costco Flyer sales are released for the week, then post them here and on our Facebook page.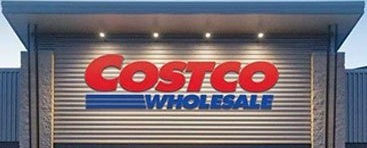 If you'd like to skip ahead to the comments section, click here!
Welcome home for me, and welcome a new batch of September sales for us all!
Yes, the new batch of flyer sales has begun and will run until September 26th, so make sure you take a look at the flyer and make note of what you'd like to stock up on before it's over.
Tide HE liquid laundry detergent 131 washloads is on sale for $18.99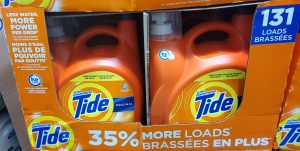 Roots mens & ladies cozy socks pack of 6 are on sale for 11.89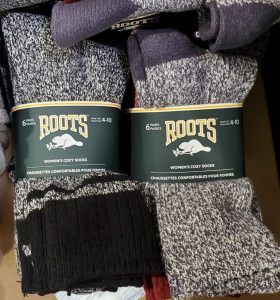 And who doesn't like cozy socks at this time of year? Or who has lost most of their cozy socks from last year and needs to restock?? (I know one person who lives here who is always misplacing socks…)
Centrum Men's and Women's multivitamins and 50+ multivitamins are on sale for $21.99
Much like socks around this time of year, probably a good time to get stocked up on vitamins and minerals to keep healthy through the cold/flu & never ending Covid-19 season.
And I'll say I don't think I've seen an edible Halloween house until this morning.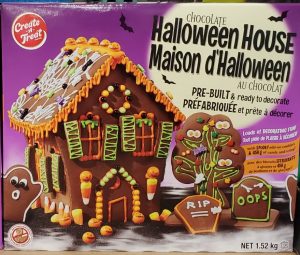 But there you have it. A spooky kind of Gingerbread house, right?
Let's keep that theme going. Play us into a few more sales Mr. Bones!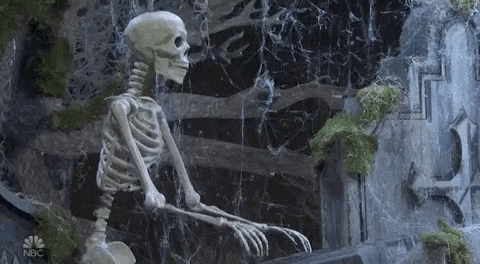 *
Brita Replacement filters 8 pk. -$8.00 @ $29.99
OXO toilet brush pack of 2 -$5.00 @ $18.99
SentrySafe digital safe 1.23 cu. ft. -$55.00 @ $144.99
Liberte plain yogurt 2% 2 x 1kg -$1.20 @ $4.59
Janes chicken strips 2 kg -$3.00 @ $9.99
Pillsbury pizza pops 3.0 kg -$4.00 @ $14.99
Danskin legging +ladies sizes S – XXL -$4.00 @ $12.99
Cheetos Mac'N Cheese 12 x 170 g -$3.50 @ $13.49
Mr. Bones was diggin' it!
Lot's of new sales and items to look at this week folks, so browse away!
Please keep using, and letting us know how you like the search feature! I love how much you all love it, so keep the comments coming! Plus the more you share your experiences using the feature,  the more everyone can see how you're using it and the different ways it can be used and enjoyed!
We are back from Toronto now, and had a great time. I love going to the St.Lawrence Market, obviously for the Peameal Sandwich as has been documented in several posts… But whenever we go we rarely have the cooler capacity or longevity to store any delicious meat or fish products for the trip home so generally we bring home a few interesting spices or two or some dried chilies we can't get here. There's an awesome Mexican market stall on the lower level called Manotas Organic and Fine foods (follow this link for more info) that always has amazing salsa, guacamole, tortillas, spices, soups… You name it, they likely have it and it's always authentically delicious. (The Morita salsa we got last time was outstanding!) Jennifer in Kingston, sorry I didn't let you know I was going… And yes, Dexter and Ewok enjoyed some time with their Grandmother for a few days so they were spoiled rotten I'm sure. (I know they were)
Speaking of the fur babies, it's time for us all to get into bed and snuggle up and It's getting kind of "cold" so having some cats in the bed is never a bad thing. (until 4 a.m. when they decide it's party time…)
We shall try to sleep through that… Hopefully…G'night folks.
*
As we're easing into Fall 2021 and the potential 4th wave of COVID-19 I think it's important to remember that we're not out of the corona virus weeds yet, and each province has their own Health recommendations based on the provinces individual risk assessment and I would recommend that you follow the recommendations for your specific province. Information can be found at the following websites.
Newfoundland COVID-19 information
New Brunswick COVID-19 information
Nova Scotia COVID-19 information
Go here for the latest Costco Coronavirus updates: https://www.costco.ca/coronavirus-response.html
So there you go, a little reading material for you.
Be kind, be safe and stay healthy!
Please note:
The price at your local Costco takes precedent (or precedence) over the prices listed on this blog.
Costco liquidation/Manager's Special items (ending in .97) vary from store to store.
An asterisk (*) on the price tag means the item is not being re-ordered.
If there is something you really want, ***double check the expiry date*** as some Costco sales items do end mid-week.
***This is a fan run, independent page with no affiliation or endorsement by Costco Wholesale***
Costco Flyer Sales Sept 13th – 26th 2021
Costco Treasure hunt sales Sept 13th – 19th 2021