I walk the whole store for you every Monday when Costco Sale items and Costco Flyer sales are released for the week, then post them here and on our Facebook page.
Hello and happy Monday everybody!
Let me ask you, have you ever walked up to Costco, selected your shopping cart and then about a minute into the store think "Oh god did I pick the loudest, shakiest shopping cart they had!?!?" or "Why does this cart want to pull me to the right like an over exuberant St. Bernard puppy?!"
Well I feel like I've selected column "B" at least 3 times in the last few weeks and column "A" today…
I swear if I had put an unmixed martini on that cart it would've been perfect in about 2 minutes.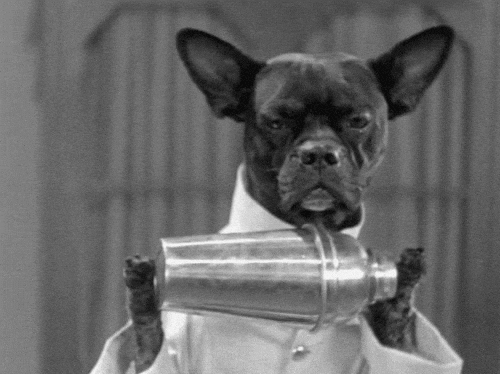 Also, I'd hire that bartender any day! He looks like the kind of bartender who's heard it all, way too many stories and doesn't want to hear anymore… He probably sounds like Vin Diesel or Michael Madsen. Just a guess.
Anyhow I've been struck with bad cart luck in the last month and figured I'd share that with you… Feel free to share your bad cart stories here as well, I'd love to read them!
I"m sure you'd all love to preview some sales, so let's do that shall we?
Oral-B glide advanced floss 6 packs x 40M -$4.00 @ $14.99
Heinz summer pack 4 x 750 ml -$2.00 @ $7.69
Garnier Ombrelle Kids Sunscreen SPF 60 2 x 200 ml -$7.00 @ $19.99
Motts Clamato juice 4 x 1.89L -$3.00 @ $8.79
Wildbrine raw organic sauerkraut 1.5 L -$2.50 @ $7.99
Yves veggie cuisine eggie burgers 12 x 97 g -$3.00 @ $9.99
Pepsi 32 x 355ml -$2.70 @ $9.99
RX Bar protein bars 14 x 52 g -$5.00 @ $18.99
Even in Ontario's current "essential items" only categories there's still lot's to take in on the Monday treasure hunt.
Thankfully we've only got another 16 days of this (as it stands now anyways) before we can get back to some sort of 3rd un-lockdown lifestyle, not too far away folks, just a little more patience.
Speaking of things COVID-19, I got my first jab on Saturday afternoon!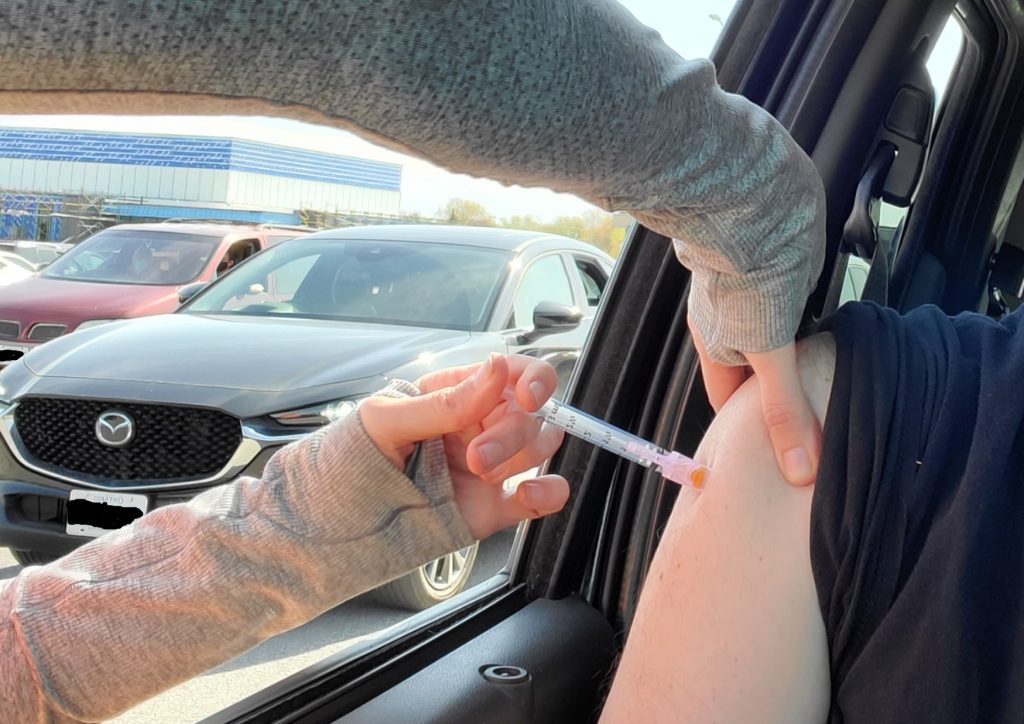 I lucked into hearing about a pop up/drive thru clinic for the group 2 essential workers and jumped on it faster than Mighty Mouse could get out of his house!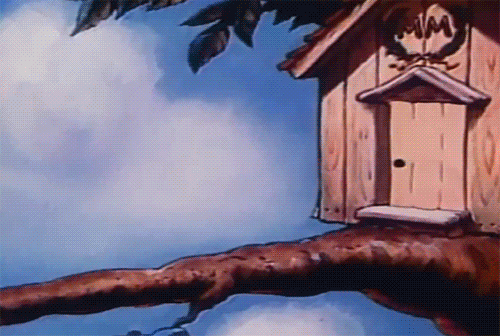 It was a super easy and (relatively) painless process. The medical students administering the vaccines were all very nice and calm and willing to answer any/all questions I had, and the girl who gave me my jab was thankfully very gentle.
I received the Moderna vaccine and I'm happy to report that (as of right now) I've only got a little bit of a sore arm. I can't really put into words the relief I felt when she gave me that jab… I'm sure a lot of you felt the same thing perhaps? Just a sense of moving forward or something like that… Knowing that in a few weeks I'll feel a little safer when I start serving people from across the province because let me tell you, once we re-open I think it'll be bananas all summer!
Anyhow, I feel happy, and lucky.
Probably about as happy as this little bandit did the other night.
The pictures are a little fuzzy, but to be fair so was he/she.
I know it's a bad spot for that feeder, and we do have plans on moving it. In the mean time we can attract a whole host of creatures to our porch for a few impromptu late night visits.
Speaking of which, I'm going to go and check the feeder and go to bed.
Have a great week folks.
Stay Calm and Costco on!
Since we are in the third wave of COVID-19 I think it's important to remember that we're not out of the corona virus weeds yet, and each province has their own Health recommendations based on the provinces individual risk assessment and I would recommend that you follow the recommendations for your specific province. Information can be found at the following websites.
Newfoundland COVID-19 information
New Brunswick COVID-19 information
Nova Scotia COVID-19 information
Go here for the latest Costco Coronavirus updates: https://www.costco.ca/coronavirus-response.html
So there you go, a little reading material for you.
Be kind, be safe and stay healthy!
Please note:
The price at your local Costco takes precedent (or precedence) over the prices listed on this blog.
Costco liquidation/Manager's Special items (ending in .97) vary from store to store.
An asterisk (*) on the price tag means the item is not being re-ordered.
If there is something you really want, ***double check the expiry date*** as some Costco sales items do end mid-week.
***This is a fan run, independent page with no affiliation or endorsement by Costco Wholesale***
Costco Flyer Sales
Costco Treasure hunt sales