I walk the whole store for you every Monday when Costco Sale & Costco Flyer sales are released for the week, then post them here and on our Facebook page.
Want to see what might be on sale next week??? Click the picture below to see what was on sale last year at Costco!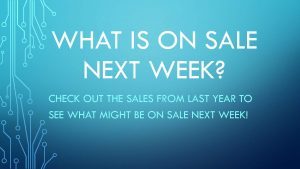 NEVER MISS A POST! Join the Costco East Facebook group to get updated whenever I make a new post! https://www.facebook.com/costcoeast/.
ALSO you can come and see my Instagram feed with Pics of my weekly Costco shopping trips, Dexter and Ewok being lazy cats and pictures of things that I have cooked with anything I've purchased at Costco. You can find that here! https://www.instagram.com/costco_east_fan_blog/
Subscribe to website updates by signing up below
and you'll get a confirmation email from "FeedBurner Email Subscriptions". Click the link within it to activate your subscription and you'll be notified by email whenever I post (1 or 2 times weekly). Check your spam filter or contact me if you have questions or do not receive a confirmation email.
Well folks, how are you 2021's treating you so far?
I was excited to see what Costco was going to have on sale today as the Dec-Jan sales ended on Sunday so that meant a whole new crop of goodies for me to find on the first Treasure Hunt of the year!
It seemed like protein shakes & bars were on someone's mind when they were doing up the Costco Sale items.
Tru bar, and No sugar Company bars plus Kaizen Isolate whey protein, Musclepharm combat protein powder, Vega organic protein, Leanfit organic protein & Organica enhanced collagen protein were all on sale today. So if you were in the mood to try out some new protein supplements to compliment your new workout routines this is a great time to try some out!
Centrum multivitamins, Kirkland signature vitamin C, and Cold FX are also making themselves known to boost you immunity for cold season & since even a simple sniffle is enough to send most of us into a panic these days keeping your immune system in tip-top shape is probably a good idea. Put the Boomcare 3-in-1 infrared thermometer on that list to help ease your mind when do have the eventual runny nose and cough.
And seeing as I actually had to tell a grown man to put his mask on his face (not below his chin) today, I think I'll be doubling down on the vitamin C for the next little bit.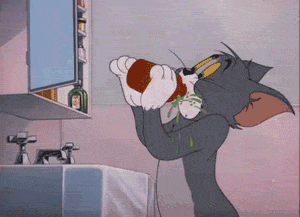 Here's a few more sales to preview.
It was a pretty good selection of sales, 209 total, (though no meat department sales this week) so I was clicking away pretty quickly. And though lots of these sales last until Jan 17th, some of them do expire on the 7th and 10th so make sure you check the expiration date if there's an item that you really want.
Well we finally got some pretty winter weather here, after the Holidays season of course…
Even Dexter wanted to get in on the snowy action!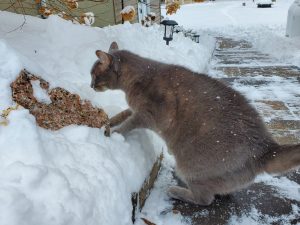 Of course he didn't last long, though he did manage to sneak under the porch and keep me outside trying to get him out for 15 minutes. Rascal!
The other activity we had to take care of (as some of you probably have done as well) is take down the Christmas tree, which is always kind of a sad day but as you can see from the picture below it was certainly time.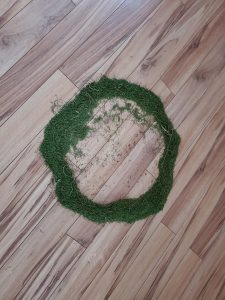 That's just what was under the tree, I didn't take a picture of the trail of needles leading to the front door or on the porch but I'm surprised there was anything left on those branches when I got it outside!
It was a different Holiday season in most aspects, but the clean-up was still the same as every other year.
Enjoy the flashy new sales folks, I'll see you soon! (I've evidently been neglectful to Ewok and he needs some chin scratches)
Since we are in the second wave of COVID-19 I think it's important to remember that we're not out of the corona virus weeds yet, and each province has their own Health recommendations based on the provinces individual risk assessment and I would recommend that you follow the recommendations for your specific province. Information can be found at the following websites.
Newfoundland COVID-19 information
New Brunswick COVID-19 information
Nova Scotia COVID-19 information
So there you go, a little reading material for you.
Be kind, be safe and stay healthy!
Please note:
The price at your local Costco takes precedent (or precedence) over the prices listed on this blog.
Costco liquidation/Manager's Special items (ending in .97) vary from store to store.
An asterisk (*) on the price tag means the item is not being re-ordered.
If there is something you really want, ***double check the expiry date*** as some Costco sales items do end mid-week.
***This is a fan run, independent page with no affiliation or endorsement by Costco Wholesale***
The food brands available can differ from region to region. Pictures are taken at a store in Ontario. Sale items should apply to Costco locations in Ontario, Quebec, New Brunswick, Newfoundland & Nova Scotia, if the item is in stock at your store. There will likely be a few deals not shown here in your store. If this blog has helped you save money, consider sharing www.cocoeast.ca with your friends and family! If you see deals at your store that aren't on this blog, post them in the comments and help spread the money saving love!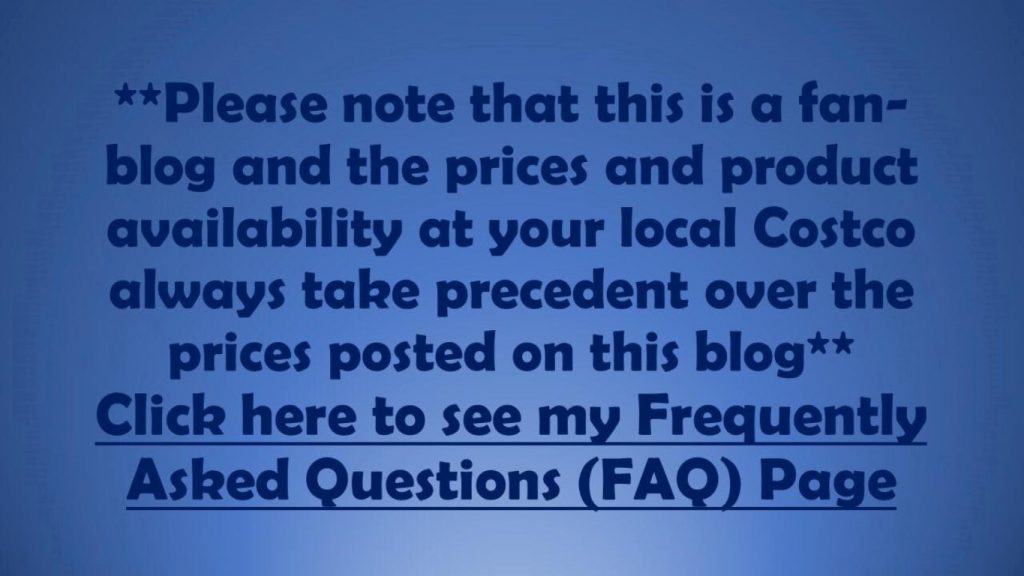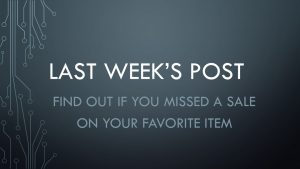 Costco Flyer Sale Jan 4th – 17th 2021
Costco Treasure hunt sales Jan 4th – 17th 2021