I walk the whole store for you every Monday when Costco Sale items and Costco Flyer sales are released for the week, then post them here and on our Facebook page.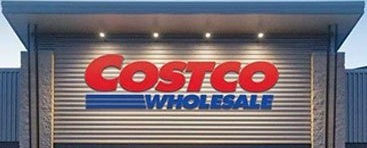 *
*
*
If you'd like to skip ahead to the comments section, click here!
*
Hello everybody!
Hopefully you had happy and safe holidays? Ours was pretty low key, but we still had a wonderful time with some family and lots of delicious food!
In the continuing Vacuum adventures it turns out that the Shark rocket (which I just purchased a walk and a bit ago) is on sale now for $40.00 off.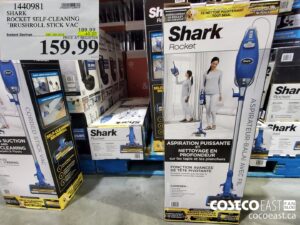 This means of course that I'll be taking my receipt back to Costco on Friday and getting a price match on that bad boy!
I've been eyeballing that Golden Island Pork Jerky for quite some time now, and it just so happened that I was pretty hungry as I walked the aisles… And hey being on sale for $11.99, I decided to grab a bag so I could munch on just a few strips on the drive home.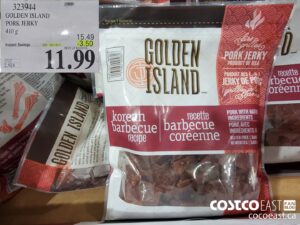 I gotta say they don't disappoint! They're meaty, salty, a bit spicy (though just a touch) and they've got that gochujang sort of funky flavor to them (A Korean red chili paste) and anything with that ingredient or flavor is usually an immediate hit with me… Only problem with them is I had to actually exert some self control and not eat too many of them. The sodium content is quite high (might be an understatement) so, gotta be a little careful while indulging right?
Speaking of salty and savory, DOM reserve smoked Atlantic salmon 10 x 75g is on sale for $5.00 off @ $19.99
This seems like a win for me. I love smoked salmon, but the big freezer packs are just too big! I could never eat that much of it before it would go bad, so having smaller portions you could thaw out for just one breakfast, or lunch/snack… That seems like a perfect solution to the age old problem of "how do I eat all of this smoked salmon???" That's something we've been trying to solve for a while right???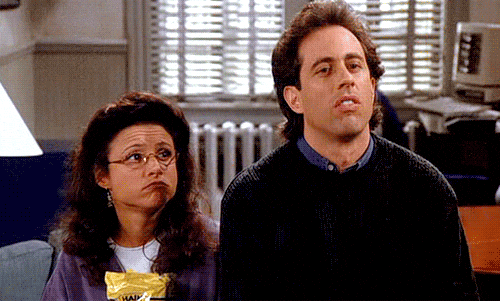 Well, while they try and sort that out for me here's a few more picks to check out.
Slimquick Pure Keto Weight Management 2 x 90 caps -$9.00 @ $19.99
Neocitran Cold & Sinus night ES 24 pouches -$4.00 @ $14.99
Sunlight lemon fresh dish 4.4L -$2.00 @ $7.89
Spongebrite scrub sponges pk.21 -$4.00 @ $12.99
Balderson sliced 1 yr. old cheddar 480g -$2.50 @ $8.49
Golden Island pork jerky 410g -$3.50 @ $11.99
Champion Generator 9500/12,000 watts -$200.00 @ $799.99
*
Don't forget the sales on smoke alarms, CO alarms, and extinguishers ends on the 17th. Even though fire safety week ended on the 9th, no reason not to make the most of these sales and keep your fire safety gear up to date!
Most alarms have a 10 year expiration on them, so it's not like they need to be replaced often, but it's a good idea to check yours out so you can sleep safe and sound!
Speaking of sleeping well, Kirkland Signature 680 TC cotton sheets king 6pc are on sale for $25.00 off @ $89.99.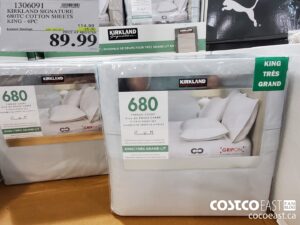 We have the Kirkland signature Queen set, and they are really nice sheets so perhaps it's time to upgrade? Then again, with the colder weather approaching we usually outfit the bed in the deliciously warm and cozy flannel sheets, which I assume will be hitting the shelves any time now!
And on a totally different note than that, I've been absolutely loving the Nordicware Quarter sheet baking trays I bough a while ago.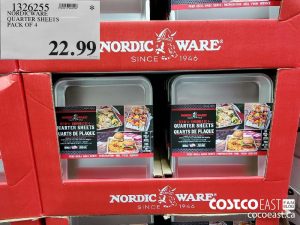 They are the perfect size for baking smaller portions of meats, fish and veggies like the salmon we made last night.
We don't need a huge baking sheet for one piece of fish, and if we're roasting/baking a hand full of different things that need different times, it's really easy to prep the sheets ahead of time and then just pop 'em in when it's time.
An as if on cue when saying "it's time" Ewok had appeared on my workspace to remind me that "it's time for head scratches and bedtime" and I do believe he is right.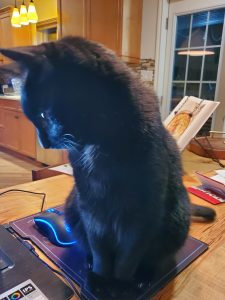 Happy Thanksgiving to everyone, thank you all for continuing to be amazing supporters of the blog, and thank you for just being you!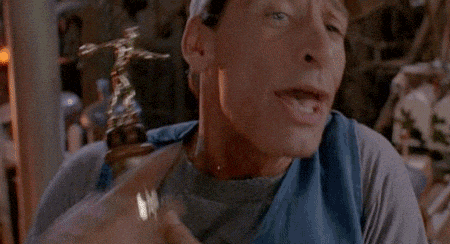 Have a great night/day & as always I'll see you soon!
As we're now in Fall 2021 and the potential 4th wave of COVID-19 I think it's important to remember that we're not out of the corona virus weeds yet, and each province has their own Health recommendations based on the provinces individual risk assessment and I would recommend that you follow the recommendations for your specific province. Information can be found at the following websites.
Newfoundland COVID-19 information
New Brunswick COVID-19 information
Nova Scotia COVID-19 information
Go here for the latest Costco Coronavirus updates: https://www.costco.ca/coronavirus-response.html
So there you go, a little reading material for you.
Be kind, be safe and stay healthy!
Please note:
The price at your local Costco takes precedent (or precedence) over the prices listed on this blog.
Costco liquidation/Manager's Special items (ending in .97) vary from store to store.
An asterisk (*) on the price tag means the item is not being re-ordered.
If there is something you really want, ***double check the expiry date*** as some Costco sales items do end mid-week.
***This is a fan run, independent page with no affiliation or endorsement by Costco Wholesale***
Costco Flyer Sales Sept 27th – Oct. 24th 2021
Costco Treasure hunt sales