I walk the whole store for you every Monday when Costco Sale items and Costco Flyer sales are released for the week, then post them here and on our Facebook page.
***This is a fan-run, independent page with no affiliation or endorsement by Costco Wholesale***
Please note: The price at your local Costco takes precedent (or precedence) over the prices listed on this blog. Costco liquidation/Manager's Special items (ending in .97) vary from store to store. An asterisk (*) on the price tag means the item is not being re-ordered.
If there is something you really want, ***double-check the expiry date*** as some Costco sales items do end mid-week.
If you'd like to skip ahead to the comments section, click here!
I certainly had my hands full today folks…289 items to click away at! It's hard to even know where to begin with that number… So I think we'll start with Ewok sleeping on the Grill cover!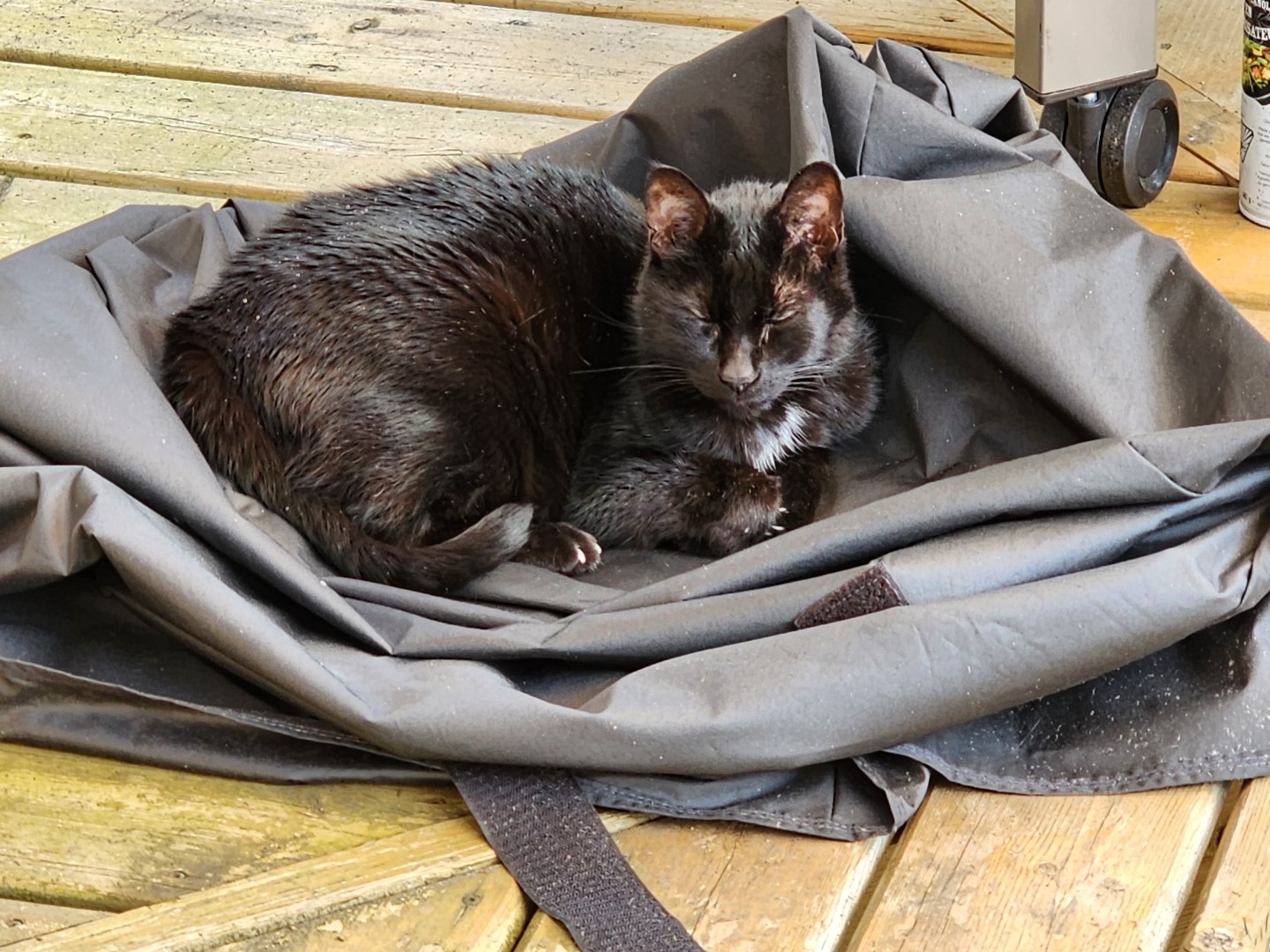 I love it when he tucks his little paws in like that… What a cute little guy!
While Ewok enjoys his time outside generally unhindered by bugs, (except the tick I found once… Gross!) I do not. So when OFF! powerpad refills go on sale ($5.00 off!) I usually grab a handful since I find these work pretty well for us.
Without these I wouldn't be able to enjoy early evening outdoor activities without getting eaten alive by mosquitoes. Which activities? Well, I was thinking about "axe" throwing, washer toss, maybe even croquet???
I know Costco doesn't have a croquet set, but maybe they should! I would absolutely, without hesitation, buy one if I saw one there.
What I did have to resist the urge to buy though were these Oreo ice cream bars…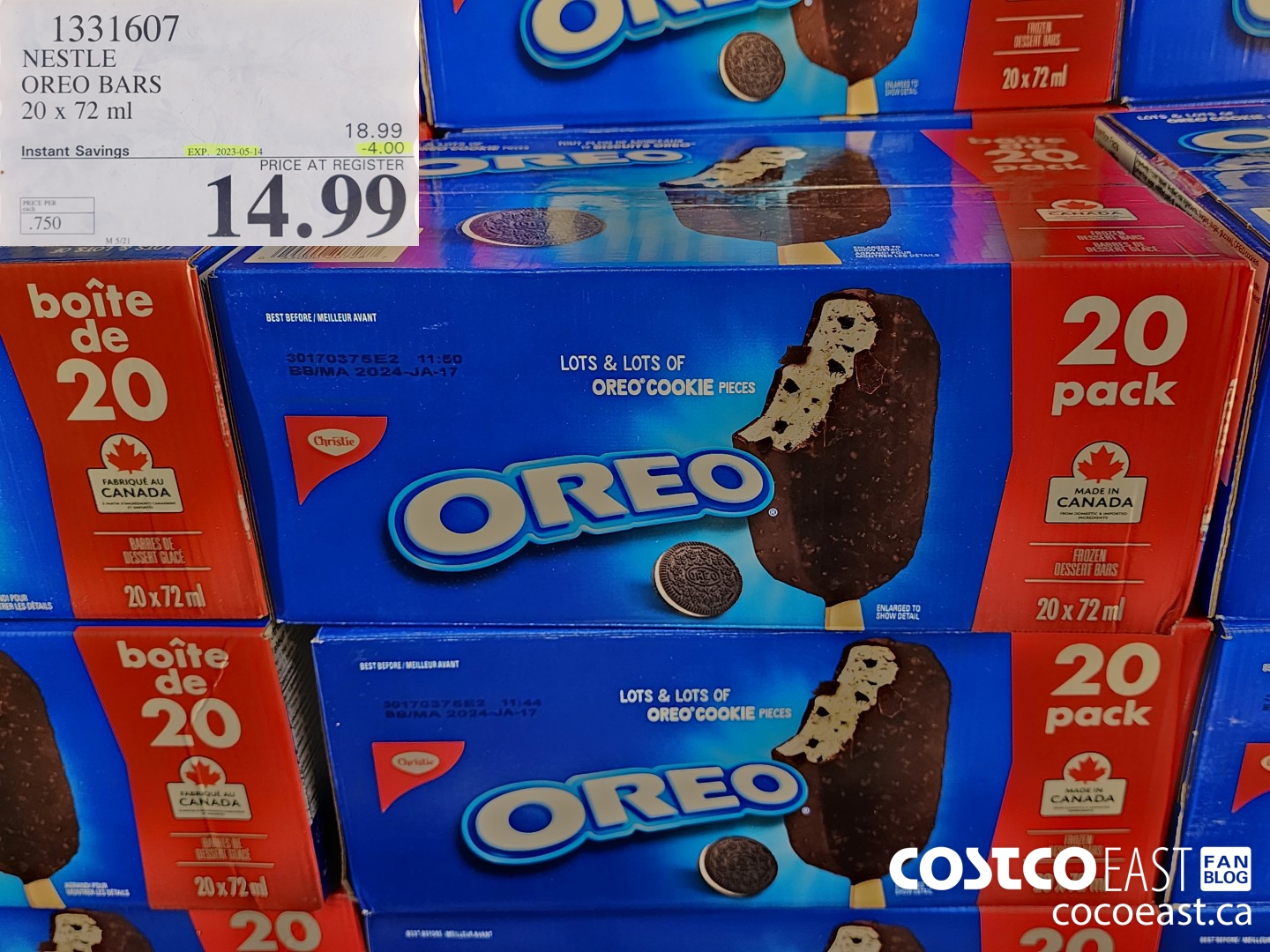 I'm not a huge Ice cream guy, but every now and then something like this makes me drool… Ice cream sandwiches have the same effect sometimes. I really don't know why? I'm usually a salty/savoury cravings kind of person. Go figure!
Do I even need to mention that the Food Saver vacuum sealer is on sale for $40.00 off, or are you tired of hearing me talk about it?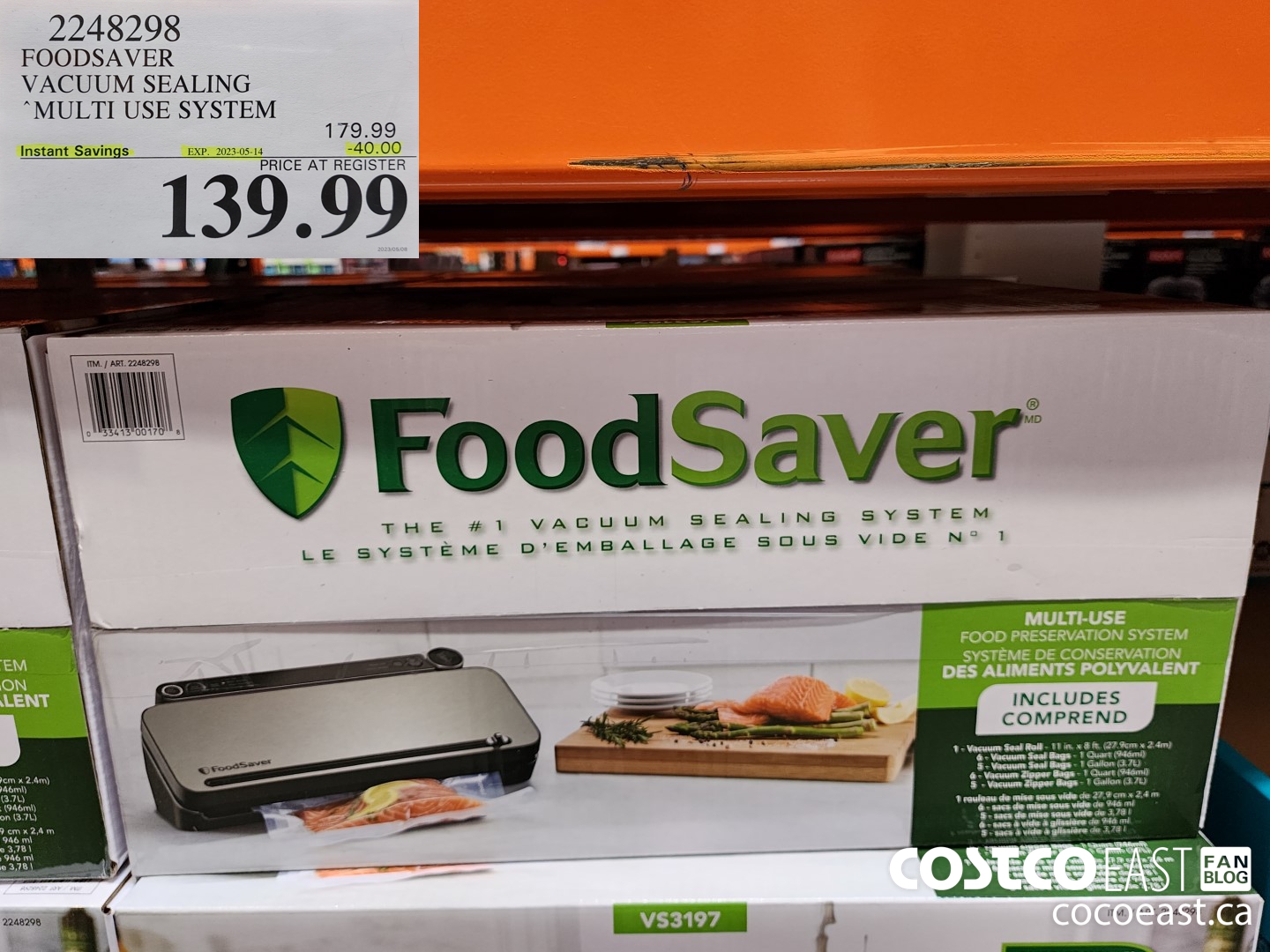 I still love it and think it's the best thing ever, so there!
Ok, 289 sales… You'e better get crackin' folks!
Have a great night, and I'll see you soon.
Cheers!
Don't forget to check in with Rhonda over at the Costco Quebec Fan Blog and see what fun sales are happening there!
Costco Flyer Sales May 1st – 28th 2023

Costco Treasure hunt sales May 8th – 14th 2023