In the Wednesday Super Post I pick an entire section of Costco and take pictures of ALL of the items for you see!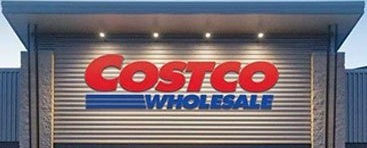 ***This is a fan-run, independent page with no affiliation or endorsement by Costco Wholesale***
Please note:
The price at your local Costco takes precedent (or precedence) over the prices listed on this blog.
Costco liquidation/Manager's Special items (ending in .97) vary from store to store.
An asterisk (*) on the price tag means the item is not being re-ordered.
If there is something you really want, ***double-check the expiry date*** as some Costco sales items do end mid-week.
If you'd like to skip ahead to the comments section, click here!
You know on a hot & steamy day like this, hangin' around in the chilly freezer section is great idea!
I usually like to keep a few things stocked in the freezer, there's nothing quite as quick and easy as pizza night and I love me a good pizza night! The Motor city pizza co. deep dish pizza quickly became a favourite of mine, clearly not a healthy one, but sometimes you just gotta give in and enjoy a cheesy greasy deep dish pizza! And the Kirkland signature cauliflower crust pizza has become our go-to for a gluten free option. Overall that one is pretty tough to beat!
When we're looking for something a little different the Royal Harbour Haddock fillets go really well with some Jerk seasoning, and cook up nice and quick. Add some rice and a veggie and you're all set!
I tend to go through fazes with my weekend breakfast foods, and one of them is the classic cream cheese, red onion, dill & caper smoked salmon sandwich!
You can't go wrong with the quality of either of these, obviously the convenience of the pre-portioned DOM reserve salmon is nice, especially if you're the only one in the house who likes smoked salmon.
A good Sunday classic is poutine… I mean poutine is good any day of the week, but Sunday mornings sometimes call for a big 'ol poutine! Well thankfully there's two of the key ingredients right here!
You never know when the urge for fries is gonna hit, so might as well be prepared! Yes, that is a giant bag of cheese curd…However, you can portion it off into smaller servings and use your favourite kitchen accessory, the Food Saver of course, and freeze 'em!
With that, I'll let you browse. Enjoy chillin' in these cool aisles folks.
See you soon!
Don't forget to check in with Rhonda over at the Costco Quebec Fan Blog and see what fun sales are happening there!
Costco Flyer Sales May 29th – June 25th 2023

Costco Frozen foods & Dairy Superpost items June 1st 2023