Join me for a preview of the Costco flyer sale preview for April 4th – May 1st 2022. I've posted the entire flyer so we can plan our shopping trips!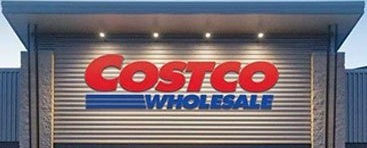 *
*
*
If you'd like to skip ahead to the comments section, click here!
Well another sales preview is upon us folks, this one reaching across the month of April and it's a pretty sizable one!
Looking for Oral health deals? How about the Oral-B crossaction Maxclean replacement heads for $10.00 off, or Glide advanced floss for $4.00 off?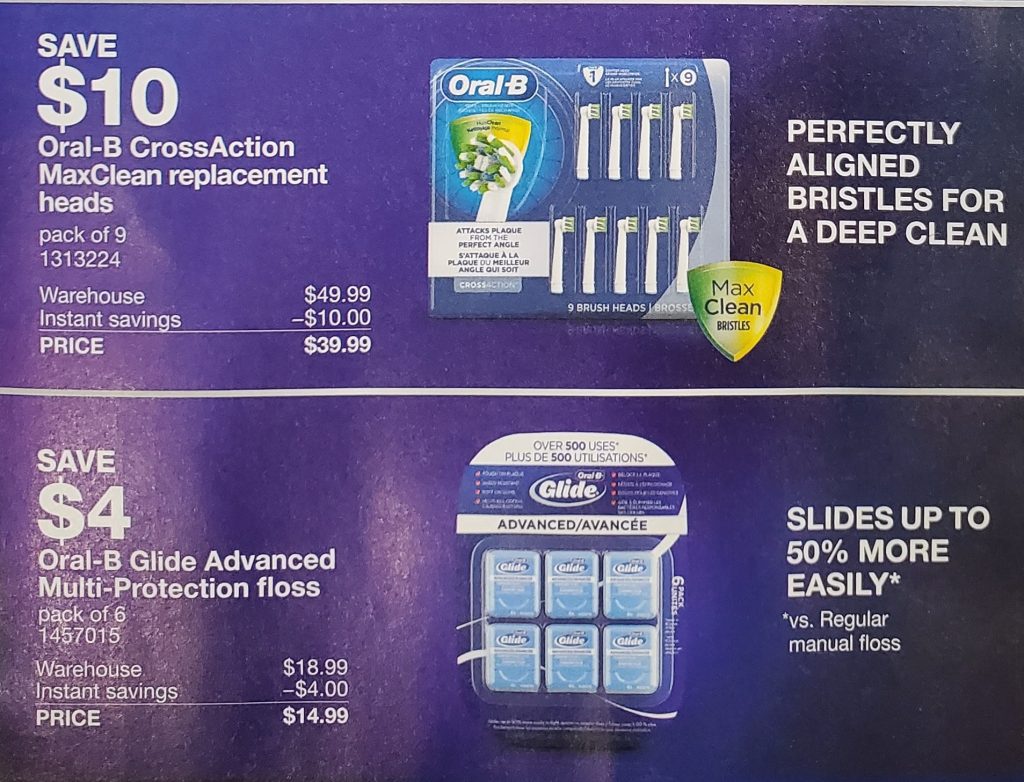 Maybe organizing some of your outdoor tools is in order with the Keter Grande deck box for $40.00 off, so you can set up the Hidden Wild parachute hammock ($7.00 off) and relax looking over your clutter free yard?
I know I'll be getting my hands on the Golden Island Korean barbecue pork jery when it's on sale for $11.99.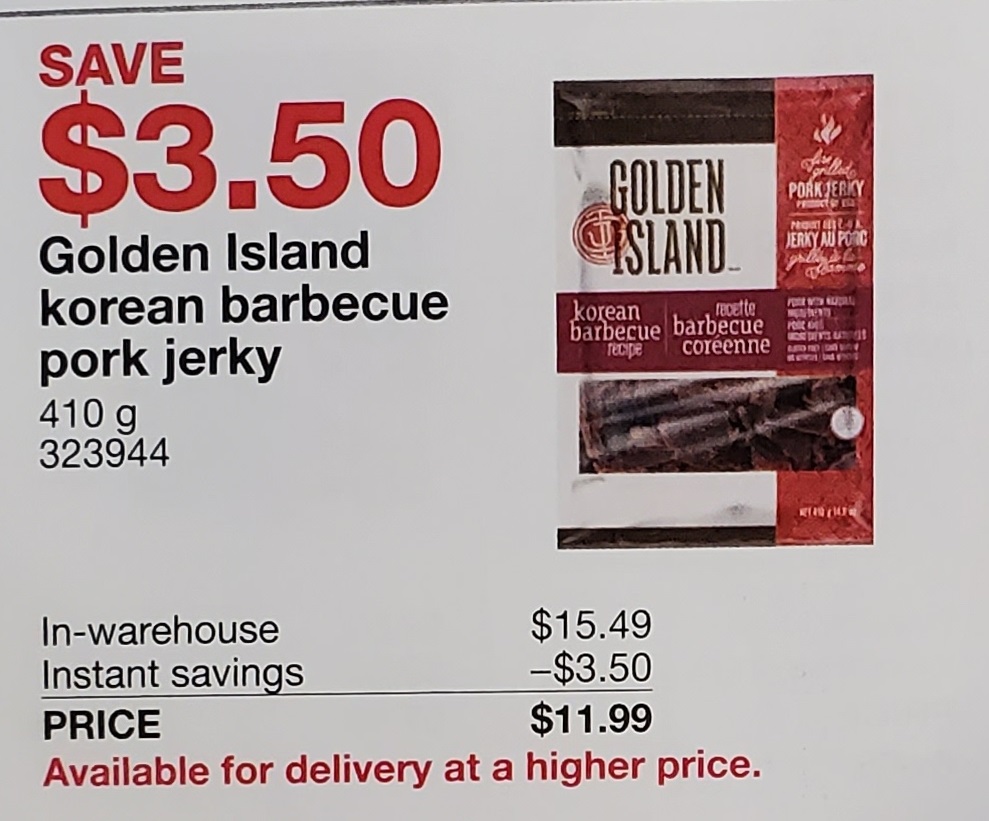 As I've said before when I bought this, I had to stop myself from eating the entire bag on the way home… Obviously I'm a fan!
Cascade Platinum dishwasher detergent couldn't have picked a better time to be on sale, since I've almost run dry on my stock from the last P&G spend and get extravaganza. $5.00 off for 93 tabs, I'll take it!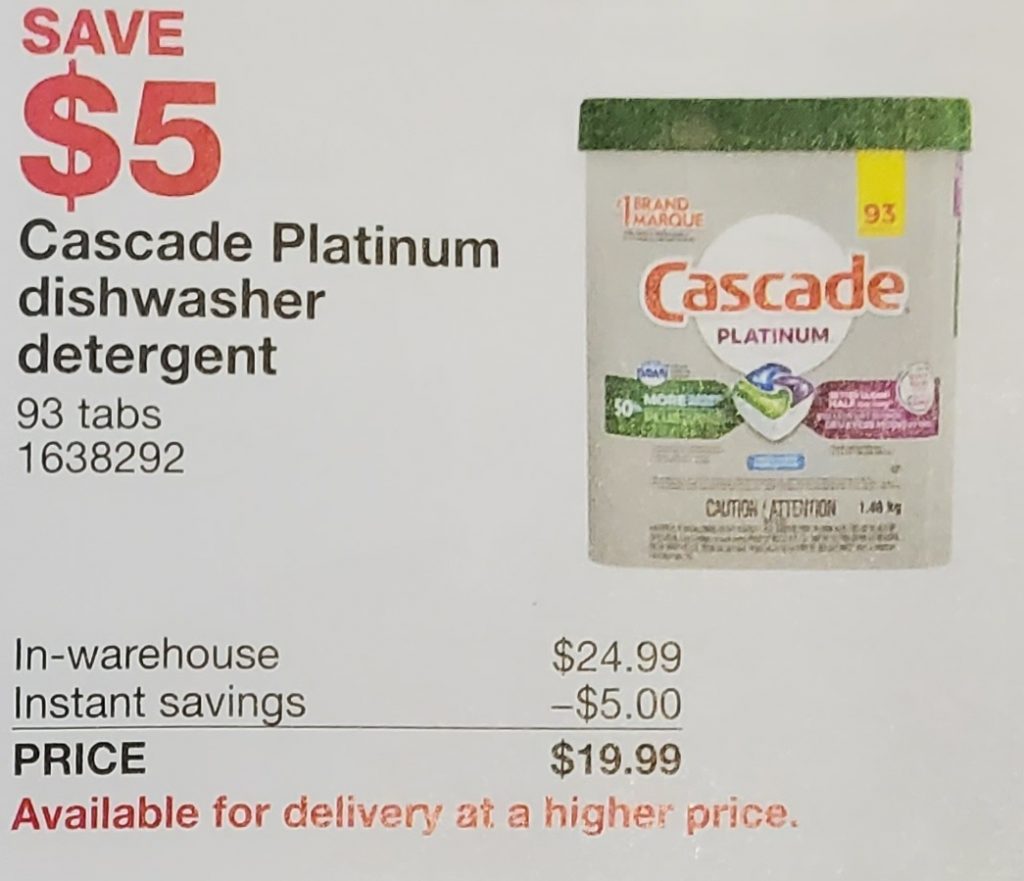 Lot's of other goodies to check out in there too, but I'll let you explore those on your own folks!
Enjoy your Sunday read.
I think it's important to remember that we're not out of the corona virus weeds yet, and each province has their own Health recommendations based on the provinces individual risk assessment and I would recommend that you follow the recommendations for your specific province. Information can be found at the following websites.
Newfoundland COVID-19 information
New Brunswick COVID-19 information
Nova Scotia COVID-19 information
Go here for the latest Costco Coronavirus updates: https://www.costco.ca/coronavirus-response.html
So there you go, a little reading material for you.
Be kind, be safe and stay healthy!
Please note:
The price at your local Costco takes precedent (or precedence) over the prices listed on this blog.
Costco liquidation/Manager's Special items (ending in .97) vary from store to store.
An asterisk (*) on the price tag means the item is not being re-ordered.
If there is something you really want, ***double check the expiry date*** as some Costco sales items do end mid-week.
***This is a fan run, independent page with no affiliation or endorsement by Costco Wholesale***

Costco East Flyer Preview for April 4th – May 1st 2022