Welcome to the Costco Weekend Sales Update where I'll keep you in the loop on all the awesome sales Costco releases for the Weekend! I'll post them here and on our Facebook page for you to enjoy.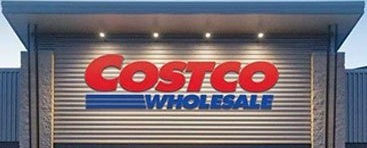 *
*
*
If you'd like to skip ahead to the comments section, click here!
Welcome back to the Costco weekend update everybody!
It was a great day in the warehouse today, and there were tons of new sales and new items. It's great to see the seasonal aisle filling up with all the spring/summer goodies which is always very encouraging!
Cold-FX 150+18 capsules ($45.99), Ester-C 1000mg Vitamin C 180 tablets ($14.99) & Webber Naturals Echinacea ($9.99) are all on sale right now, and it's never a bad idea to beef up your immune system!
I don't get sick very often but I find that when I do it's usually at the seasonal change for some reason??? So the Echinacea found it's way into my cart. (Still have lots of Vitamin C to get through!)
I noticed that Natrel butter has gone up in price .30 cents to $4.79.
Not earth shattering but all the more reason to stock up the next time it goes on sale, right?
These Fresh gourmet crispy dillies looked like the might be good, actually they would have been perfect on my Tuna sandwich!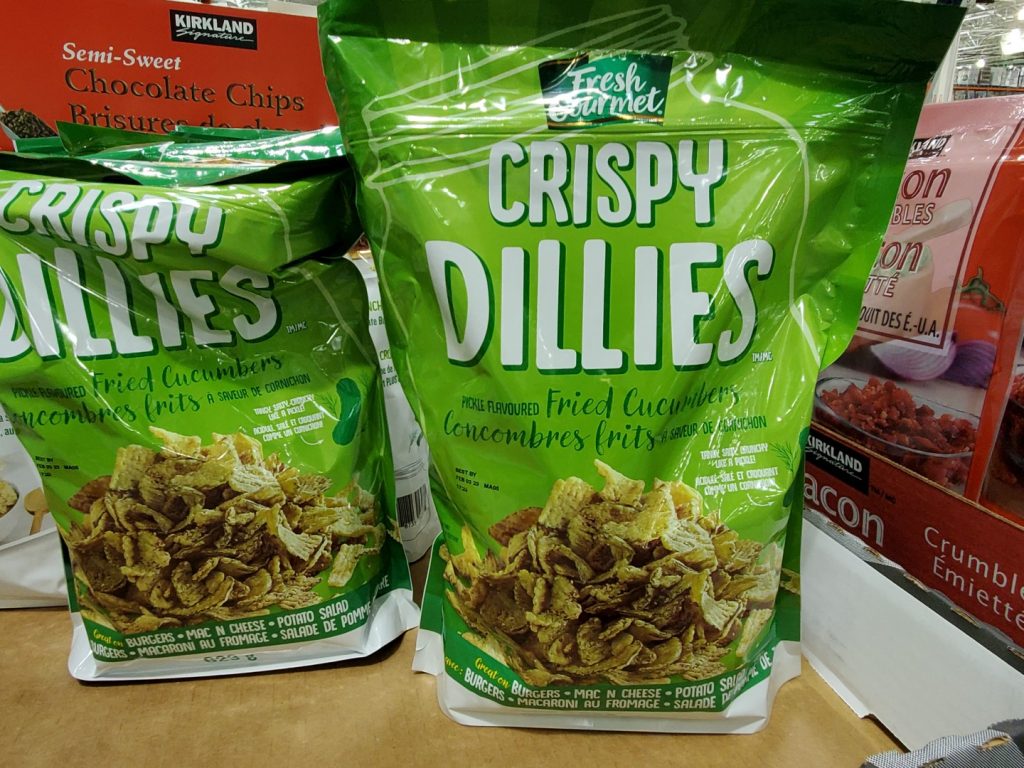 …Though perhaps a little bit dangerous, I feel like I'd treat them like a bag of chips once opened and I'd just eat them all in one go and feel horrible about myself…
Ya… When it comes to snacks, self control isn't one of my strengths, but we all know this by now.
On the healthier side of things I did pick up these Fairlife nutrition plan chocolate shakes today.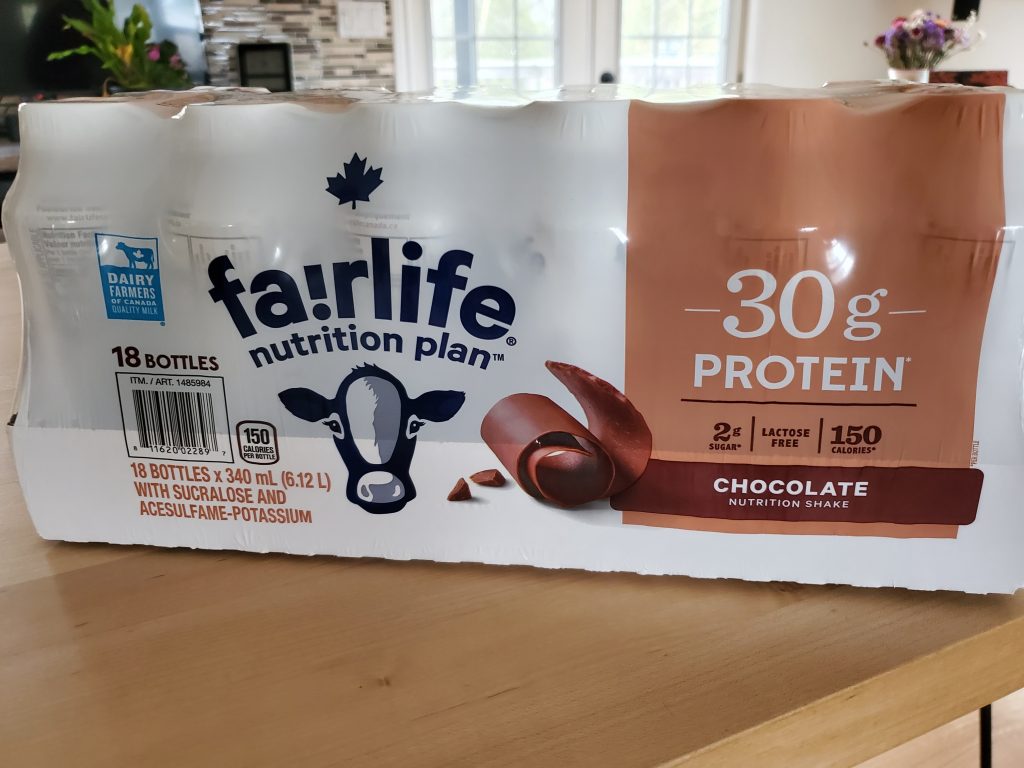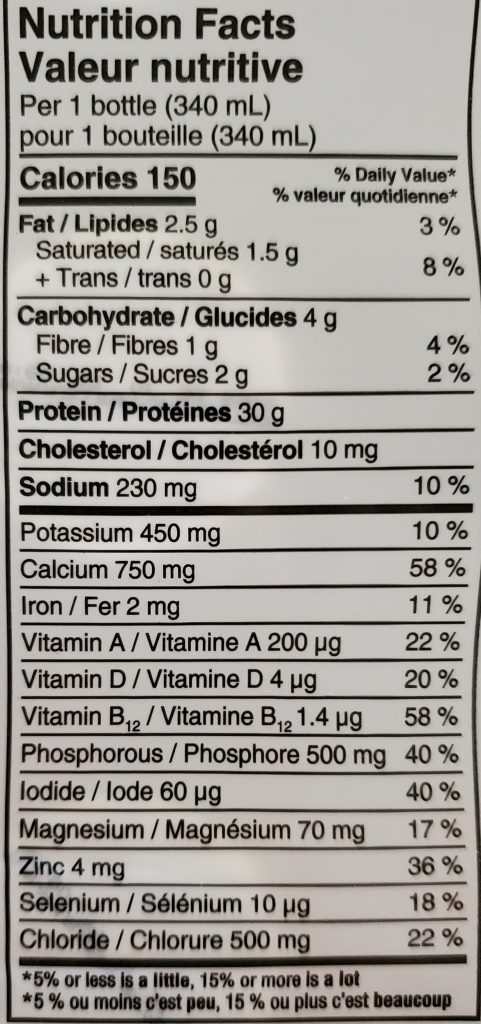 With all the fuss around how much everyone loves them I figured I'd give them a try and let you know what I think. The nutrition facts seem to paint these in a pretty good light, low sugar too which is nice. (I'm almost out of my Boost supply so it's perfect timing for a test run!)
Here's a tiny little taste of some of the sales this weekend.
Cold-FX e.s. daily defense 150 + 18 capsules -$12.00 @ $45.99
Iron kids omega 3 200 gummies -$3.50 @ $12.49
Starbucks caffe Verona 1.15kg -$5.00 @ $18.99
Natrel chocolate milk 16 x 200ml -$2.00 @ $7.99
Talyor high capacity kitchen scale -$5.00 @ $19.99
Samsung galaxy watch 4 black 44mm -$50.00 @ $339.99
Normally I'd have been all over grabbing the Caffe Verona whole bean coffee when it goes on sale, but we've switched over to the Balzacs whole bean coffee.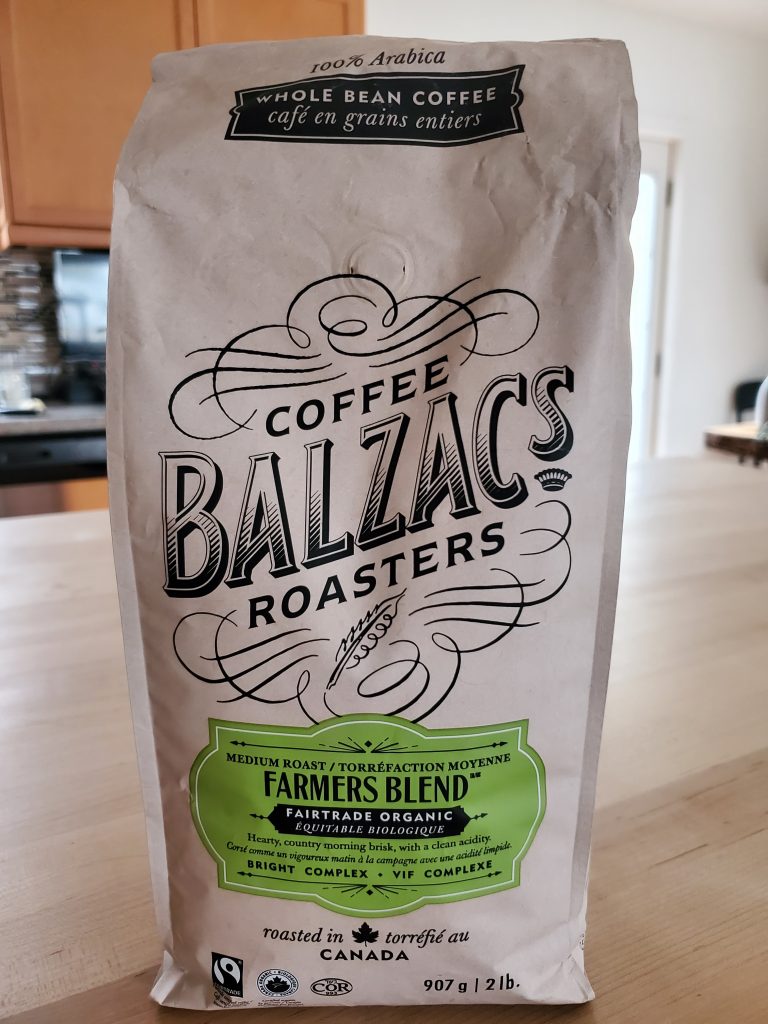 It's a little bit lighter and not quite as bitter (though I drink my coffee black), also a bit cheaper with the regular price of $16.99.
We love fresh squeezed grapefruit juice in the morning as well, and I saw these Sweetie grapefruits on sale for $3.00 off @ $6.99 and thought I'd give them a shot, or a squeeze.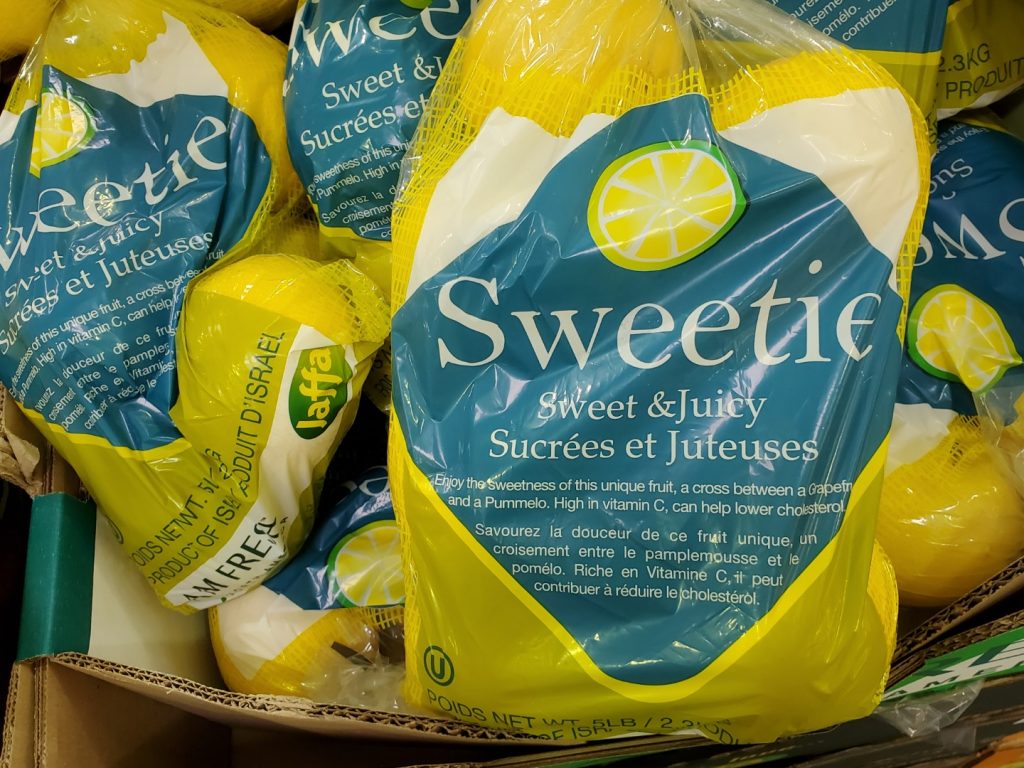 Anyone out there tried these? Let me know what you think, and I'll give you my take on Monday.
You know what else needs a squeeze, Dexter and Ewok!
Wouldn't be a weekend update if they didn't show their faces.
I'm gonna let you go now folks, Dexter clearly wants to play with the fish on a stick and Ewok is being too cute all loafed up on the bed.
Have a great weekend, and I'll be seeing you all very soon!
I think it's important to remember that we're not out of the corona virus weeds yet, and each province has their own Health recommendations based on the provinces individual risk assessment and I would recommend that you follow the recommendations for your specific province. Information can be found at the following websites.
Newfoundland COVID-19 information
New Brunswick COVID-19 information
Nova Scotia COVID-19 information
Go here for the latest Costco Coronavirus updates: https://www.costco.ca/coronavirus-response.html
So there you go, a little reading material for you.
Be kind, be safe and stay healthy!
Please note:
The price at your local Costco takes precedent (or precedence) over the prices listed on this blog.
Costco liquidation/Manager's Special items (ending in .97) vary from store to store.
An asterisk (*) on the price tag means the item is not being re-ordered.
If there is something you really want, ***double check the expiry date*** as some Costco sales items do end mid-week.
***This is a fan run, independent page with no affiliation or endorsement by Costco Wholesale***
Costco Weekend Update sales March 25th – 27th 2022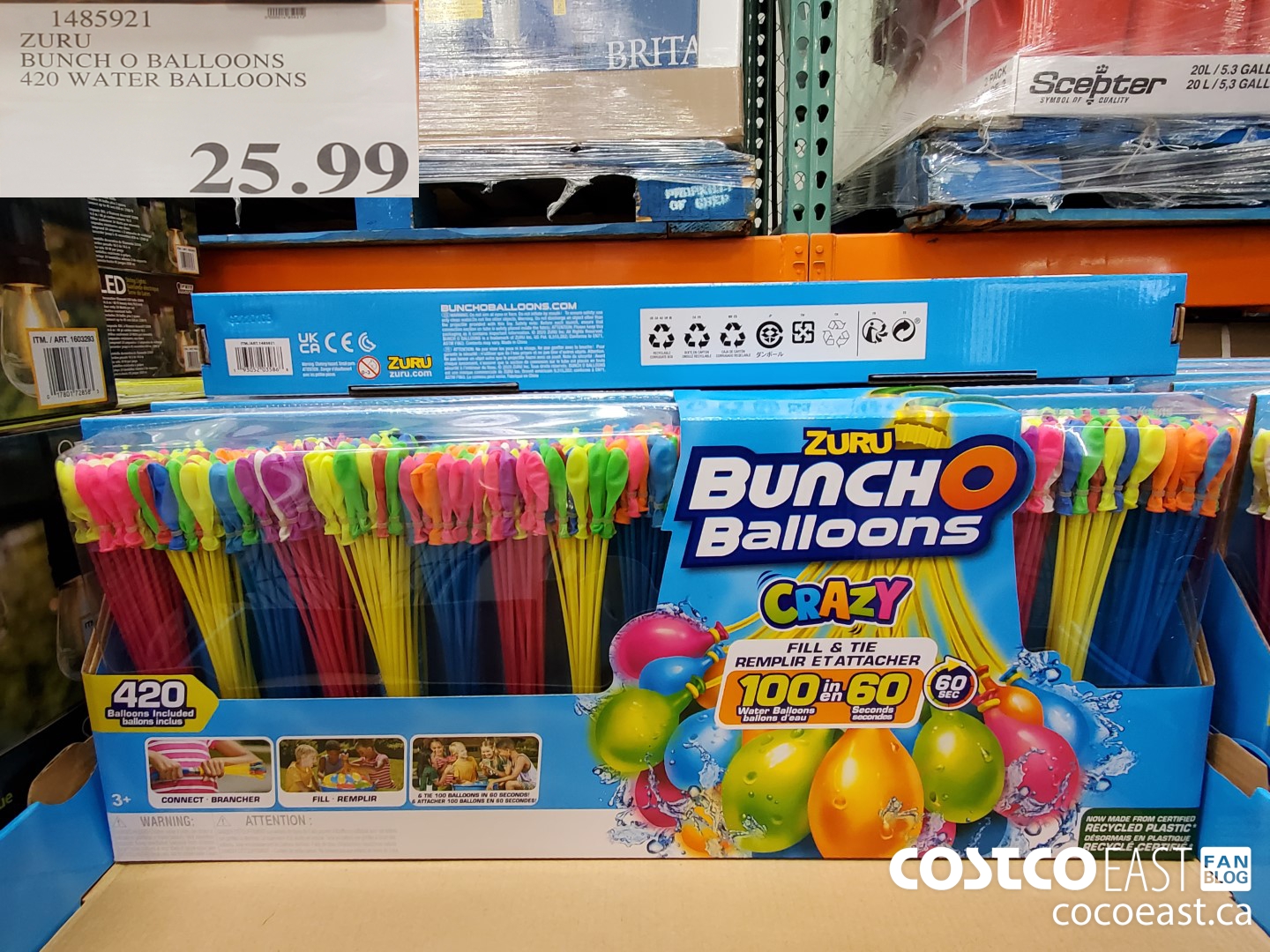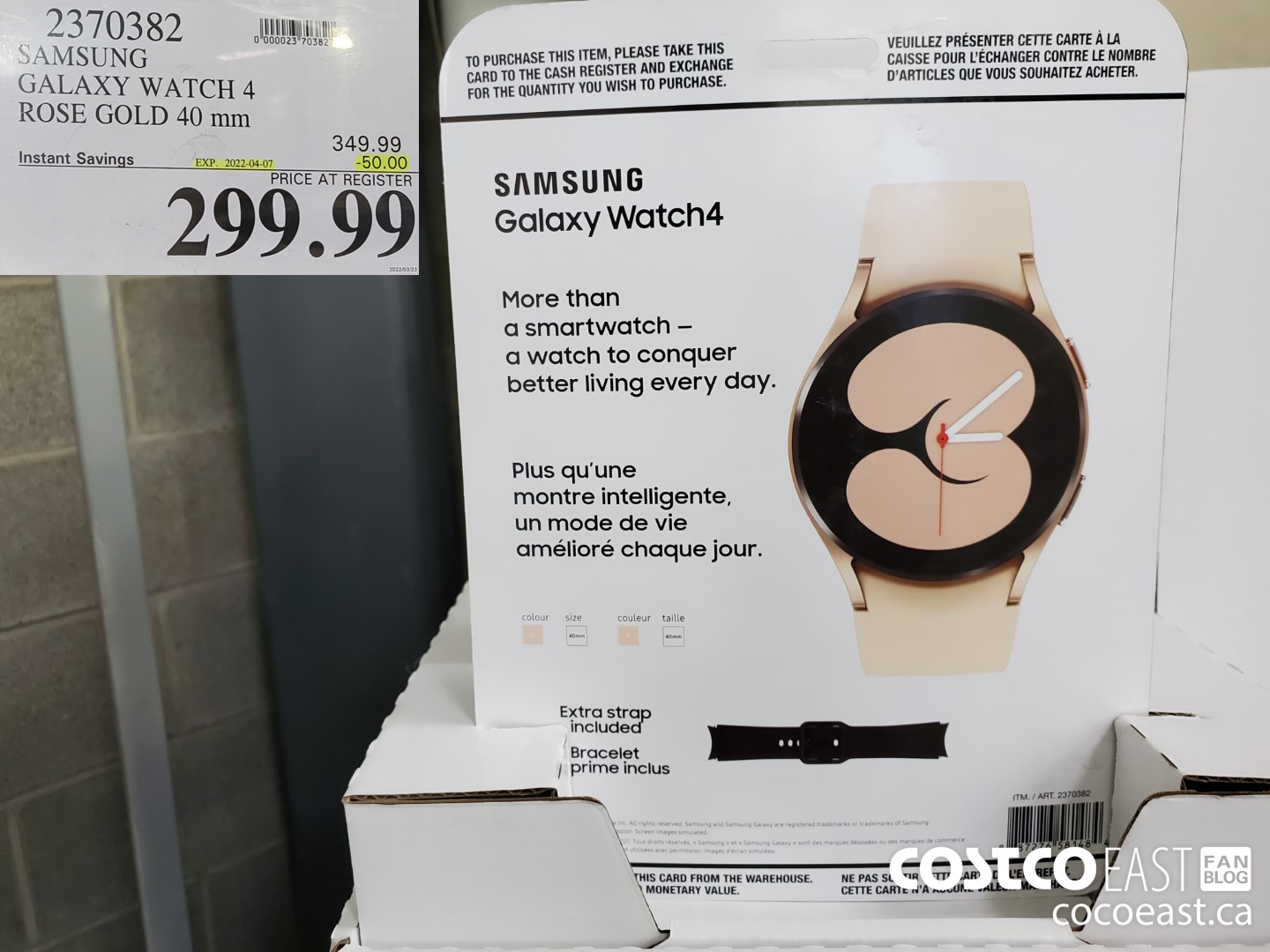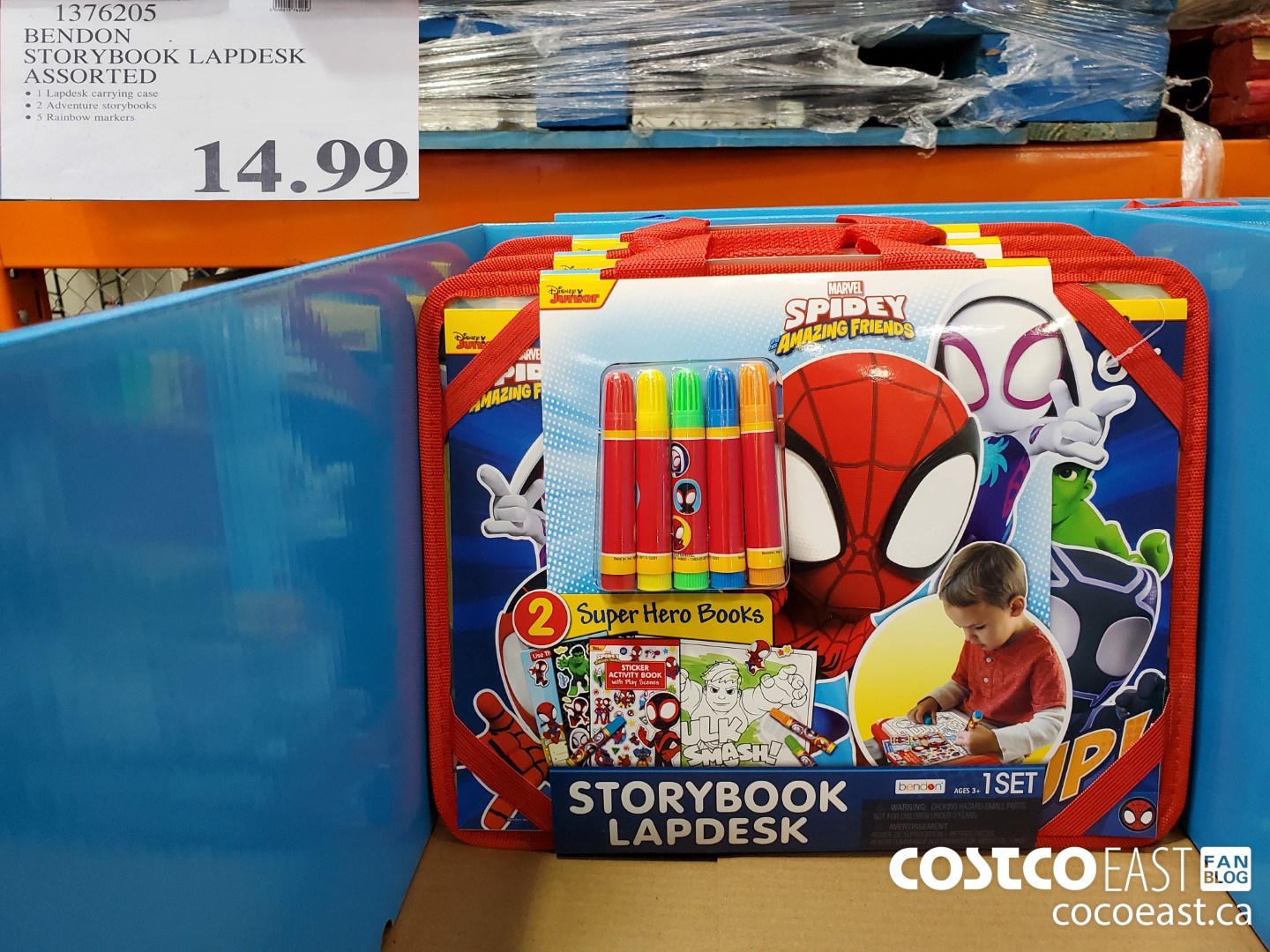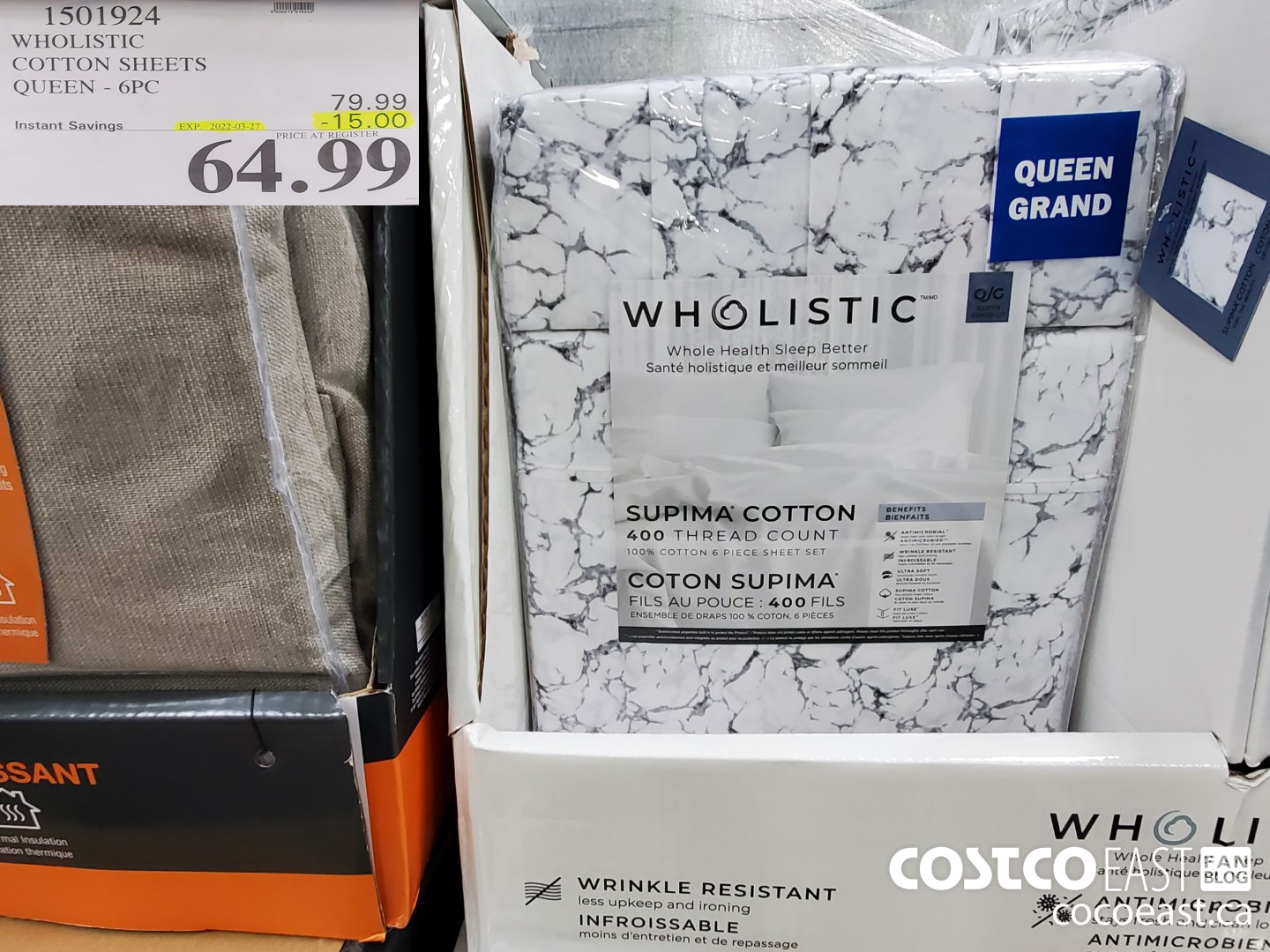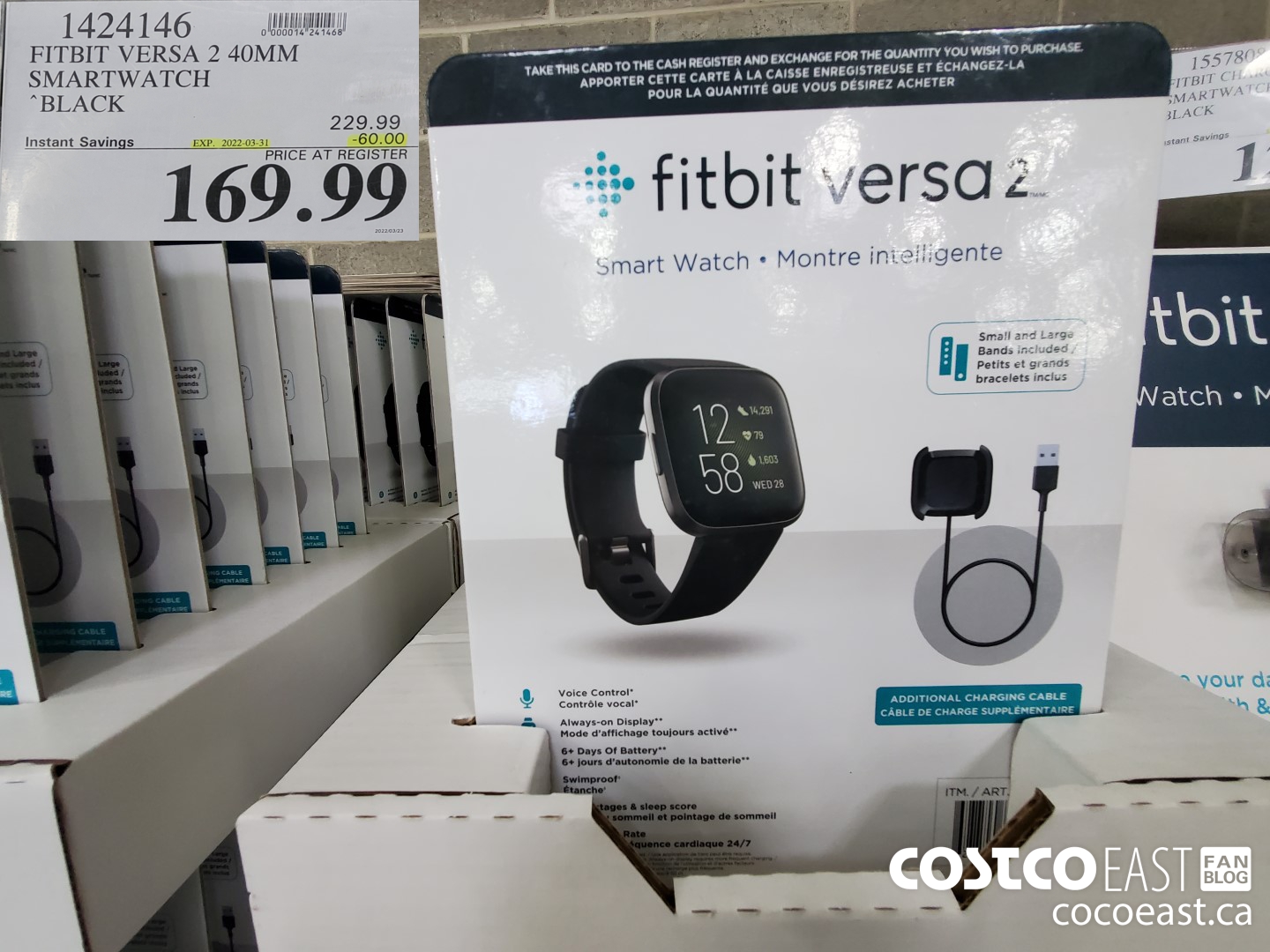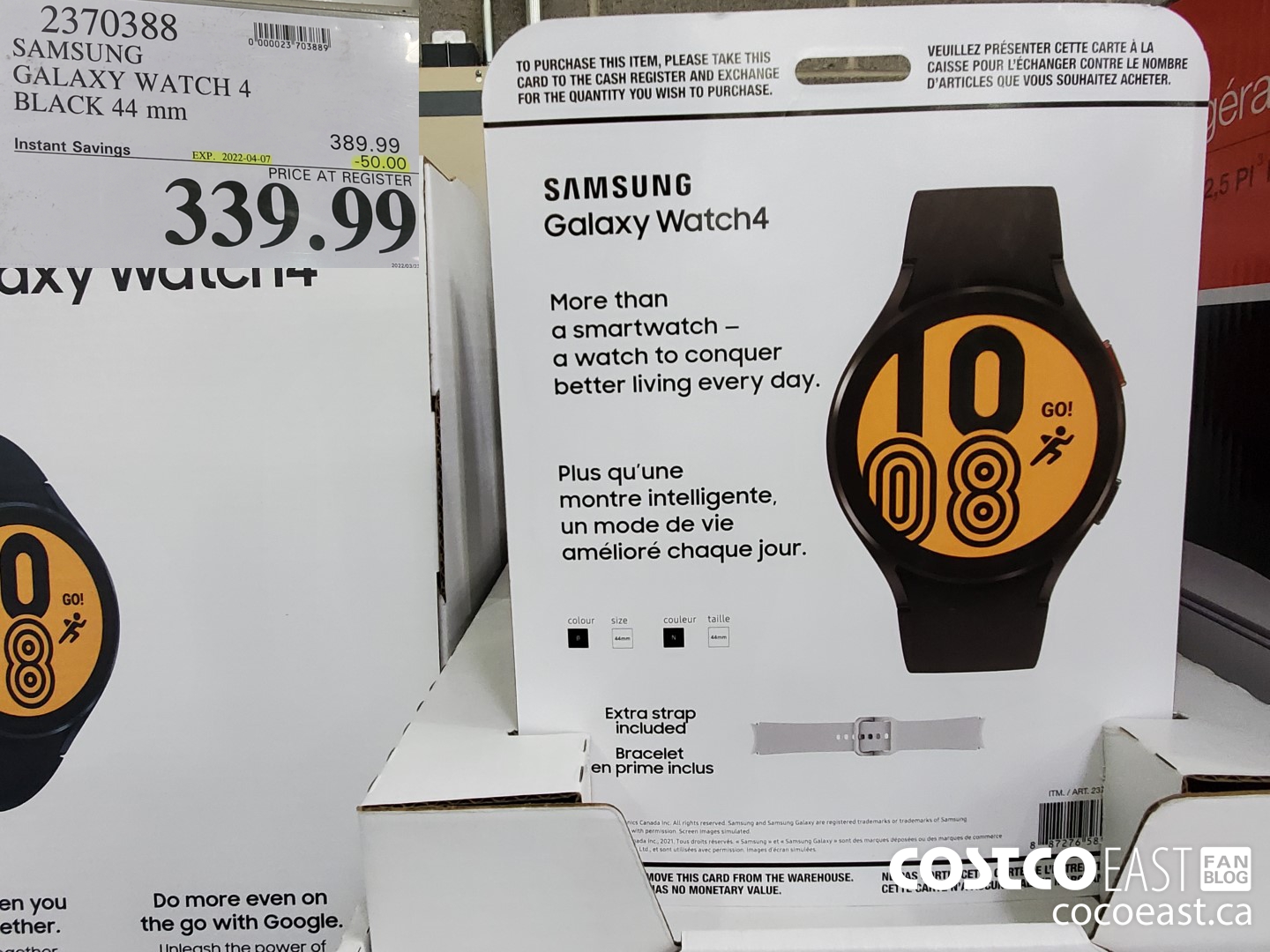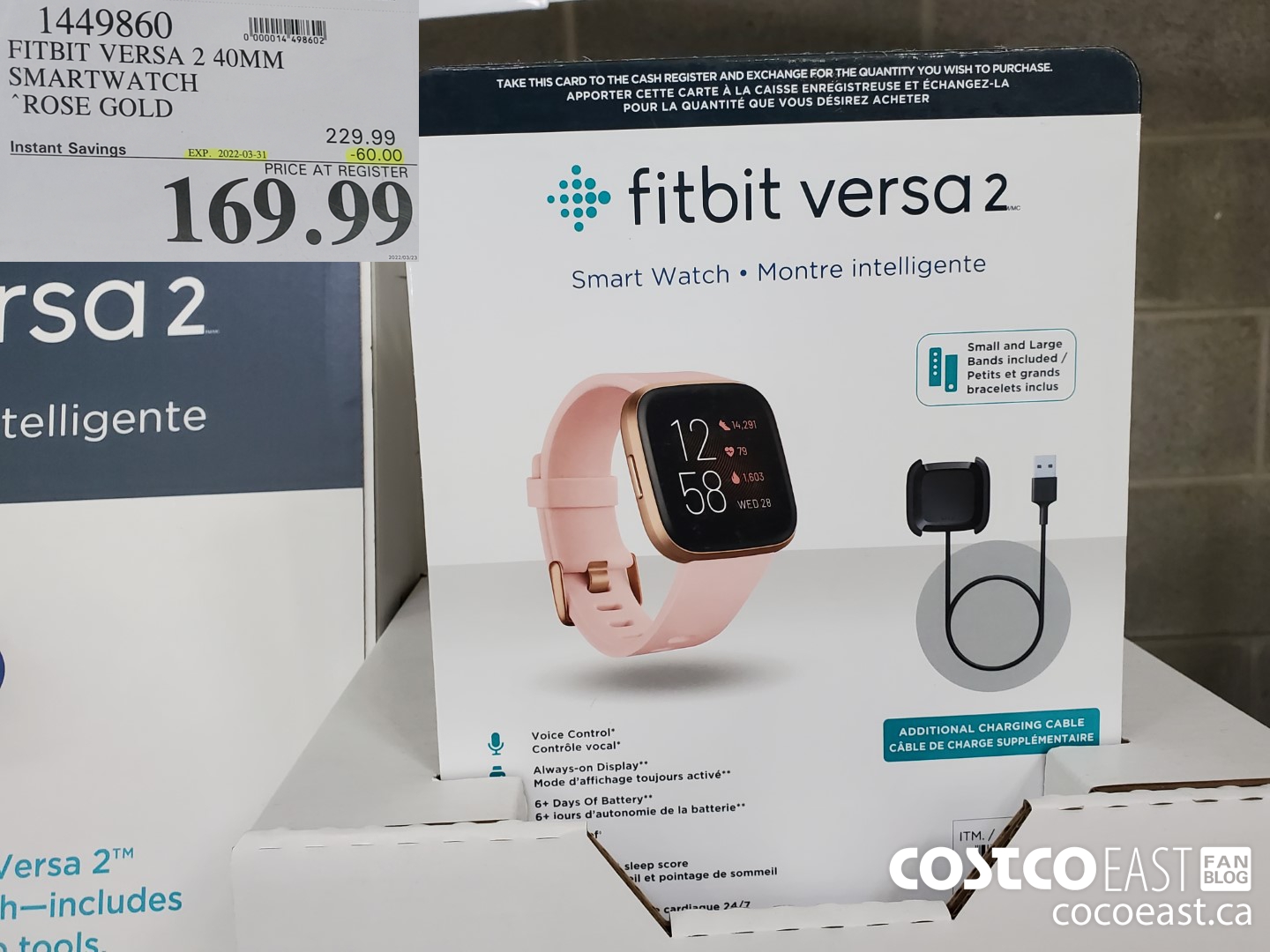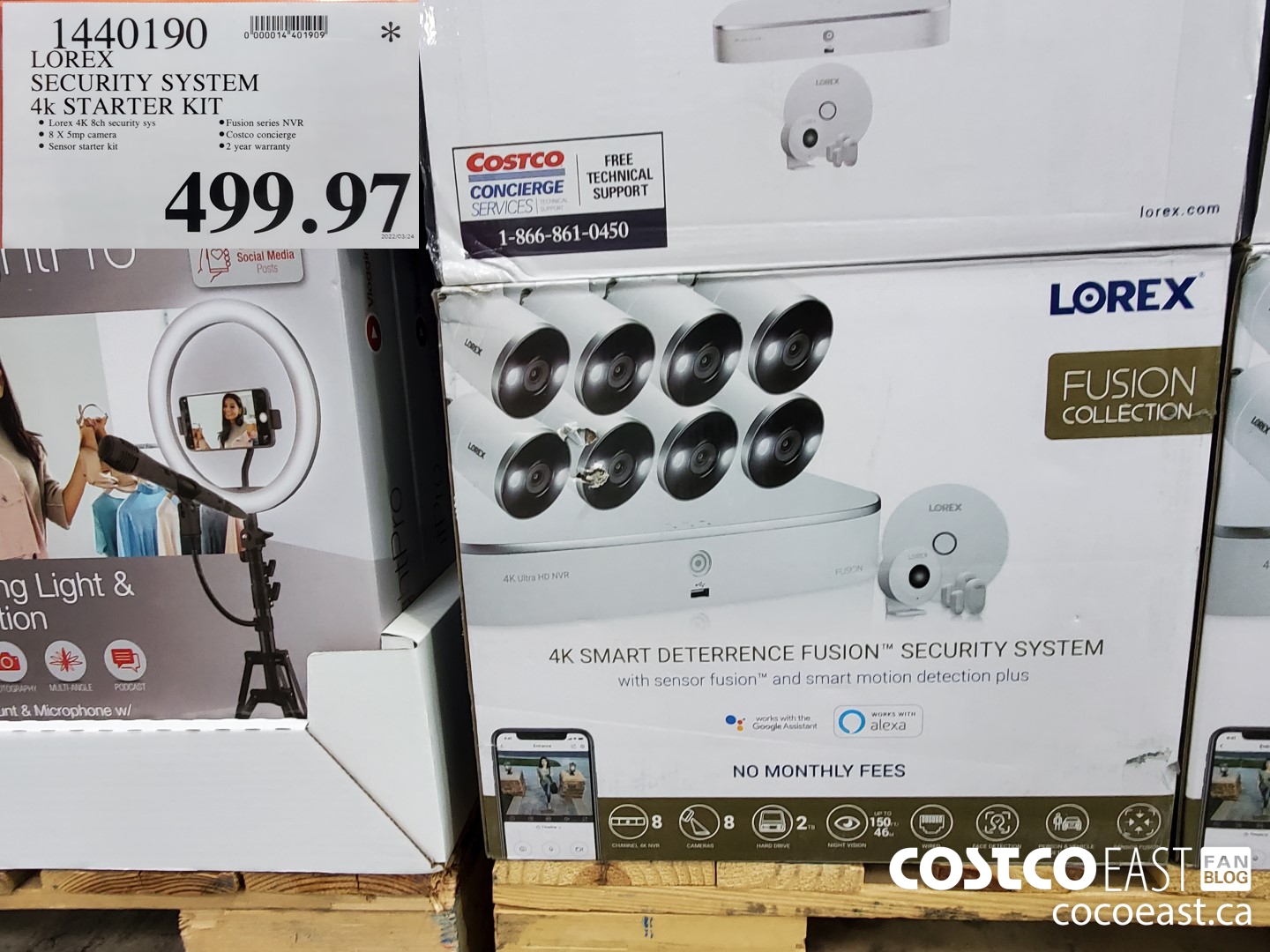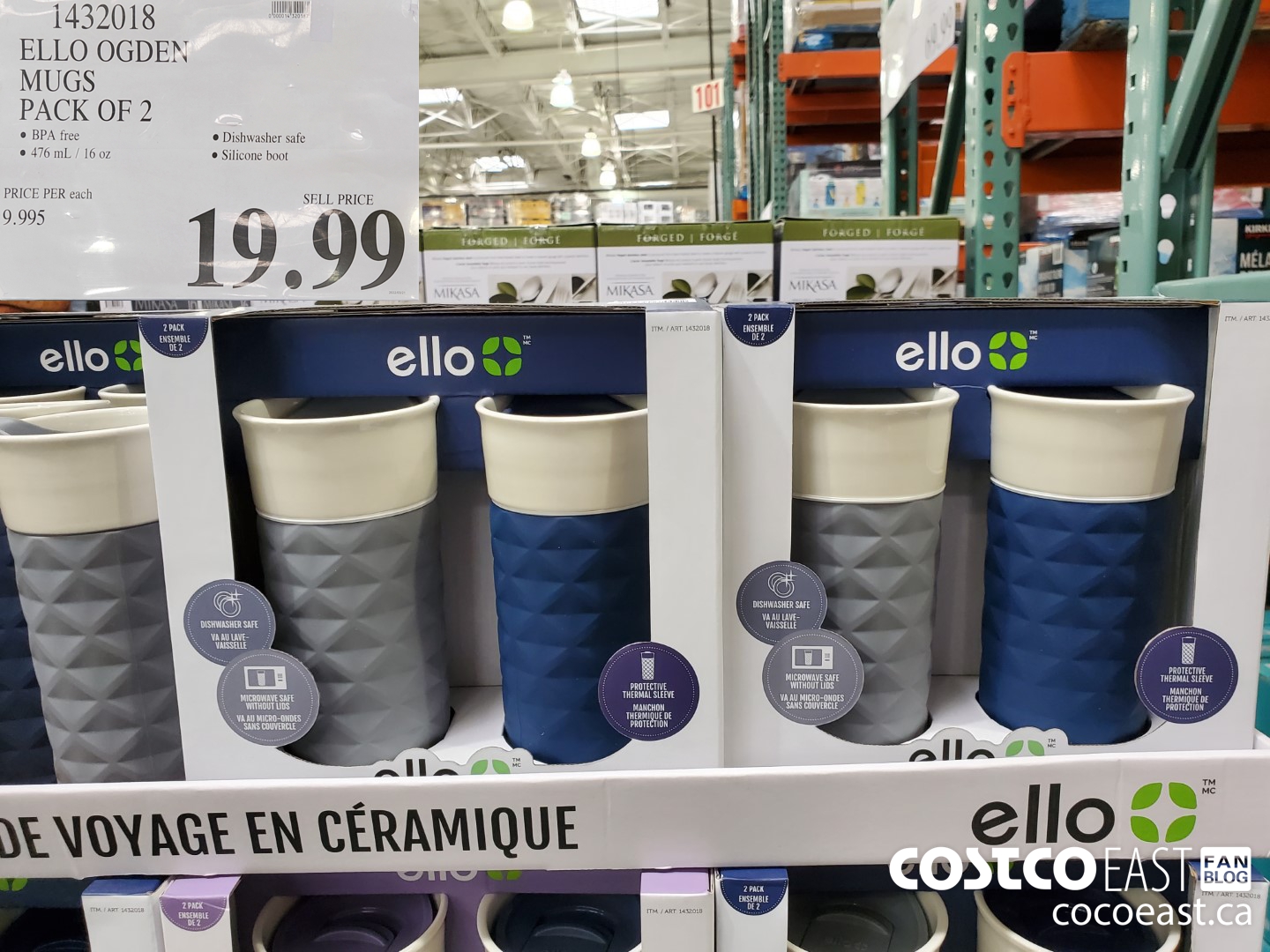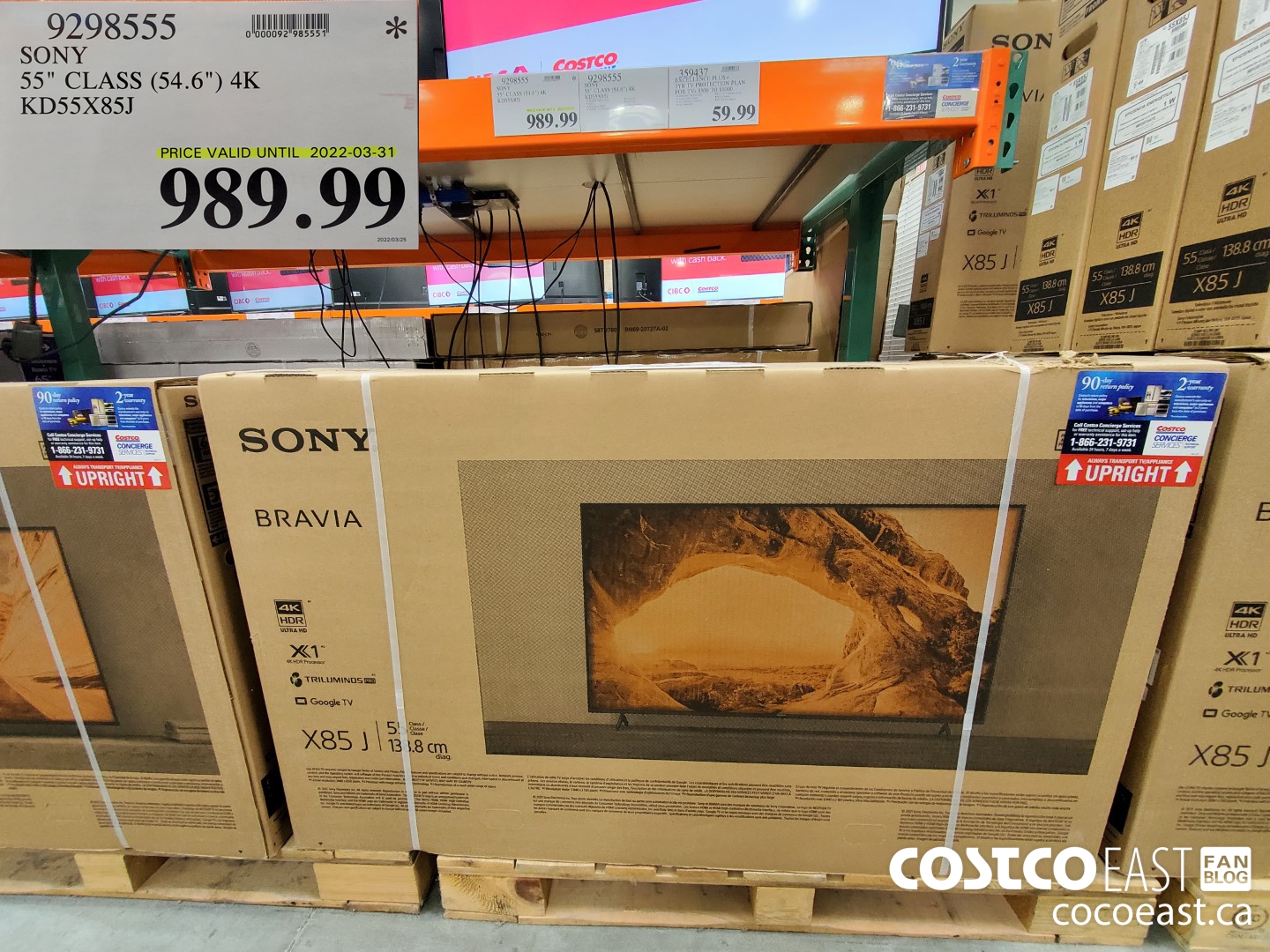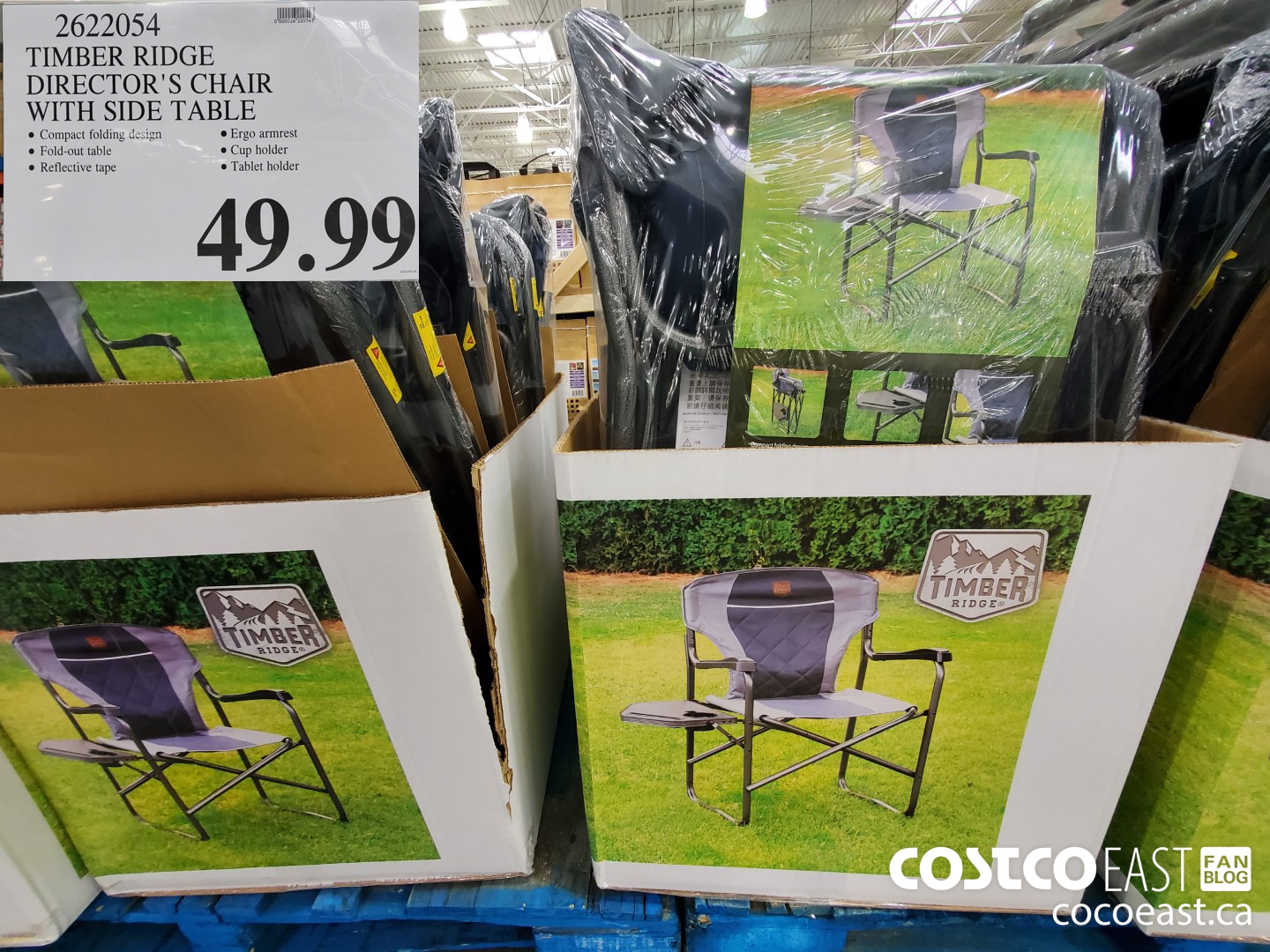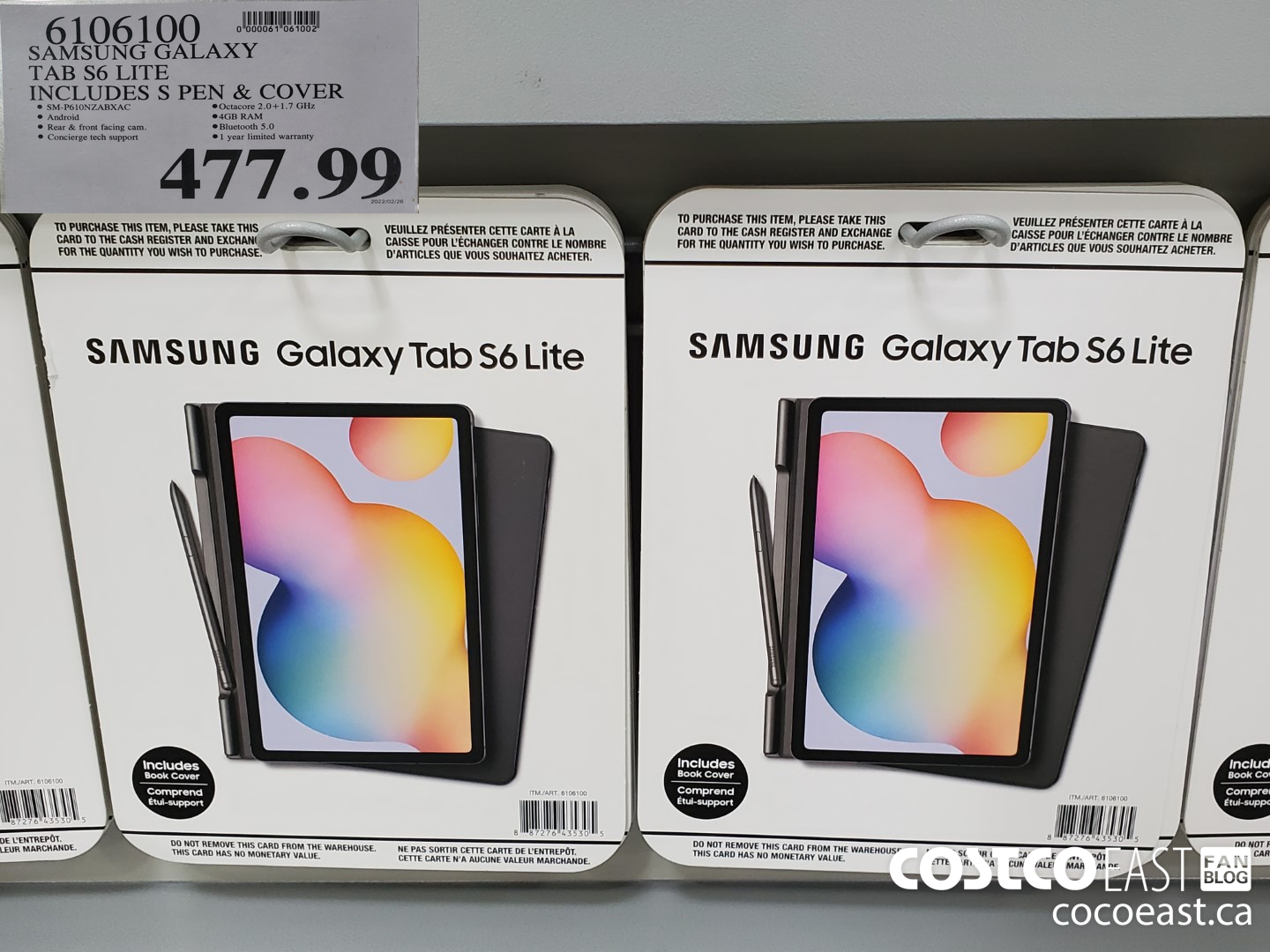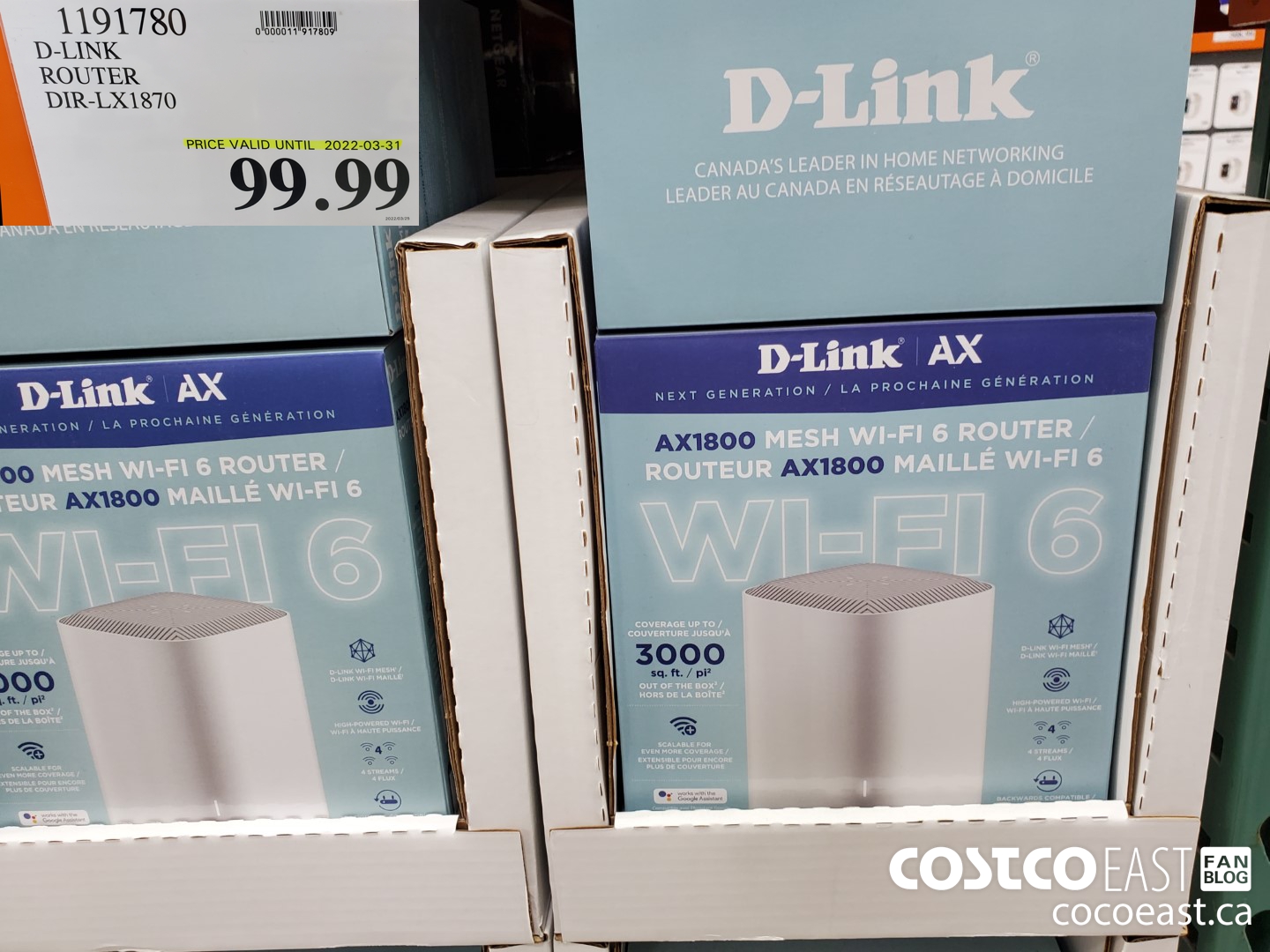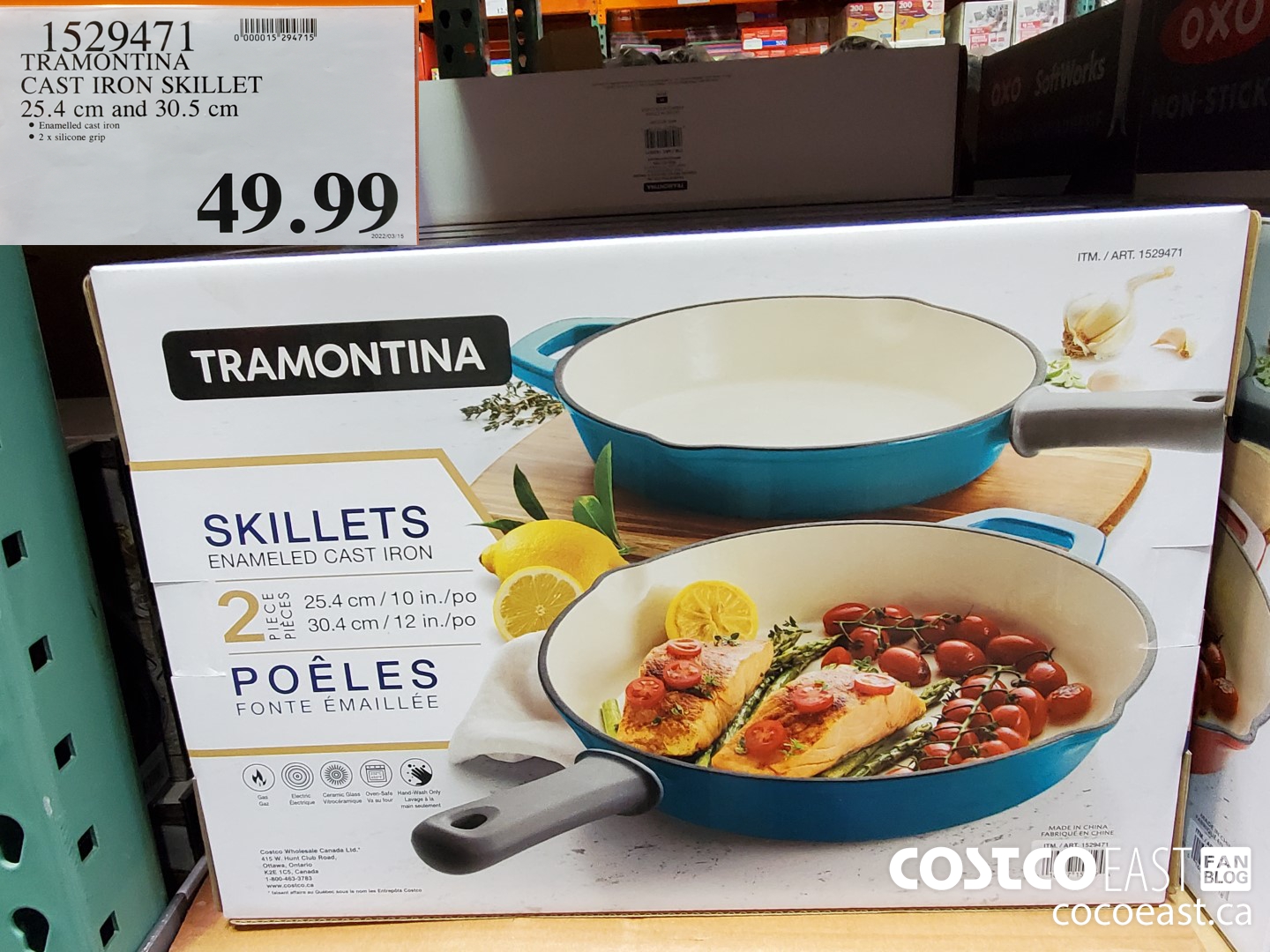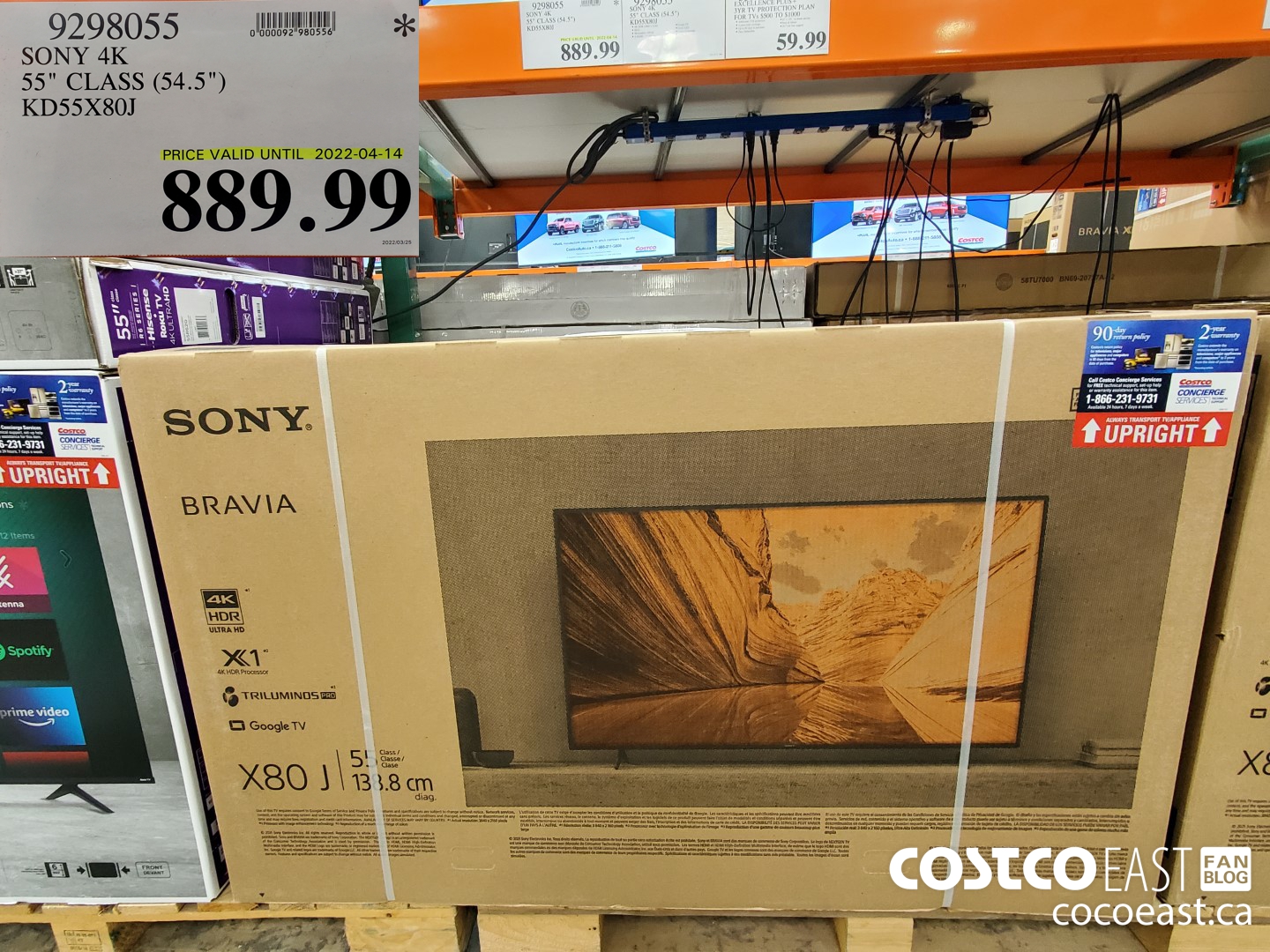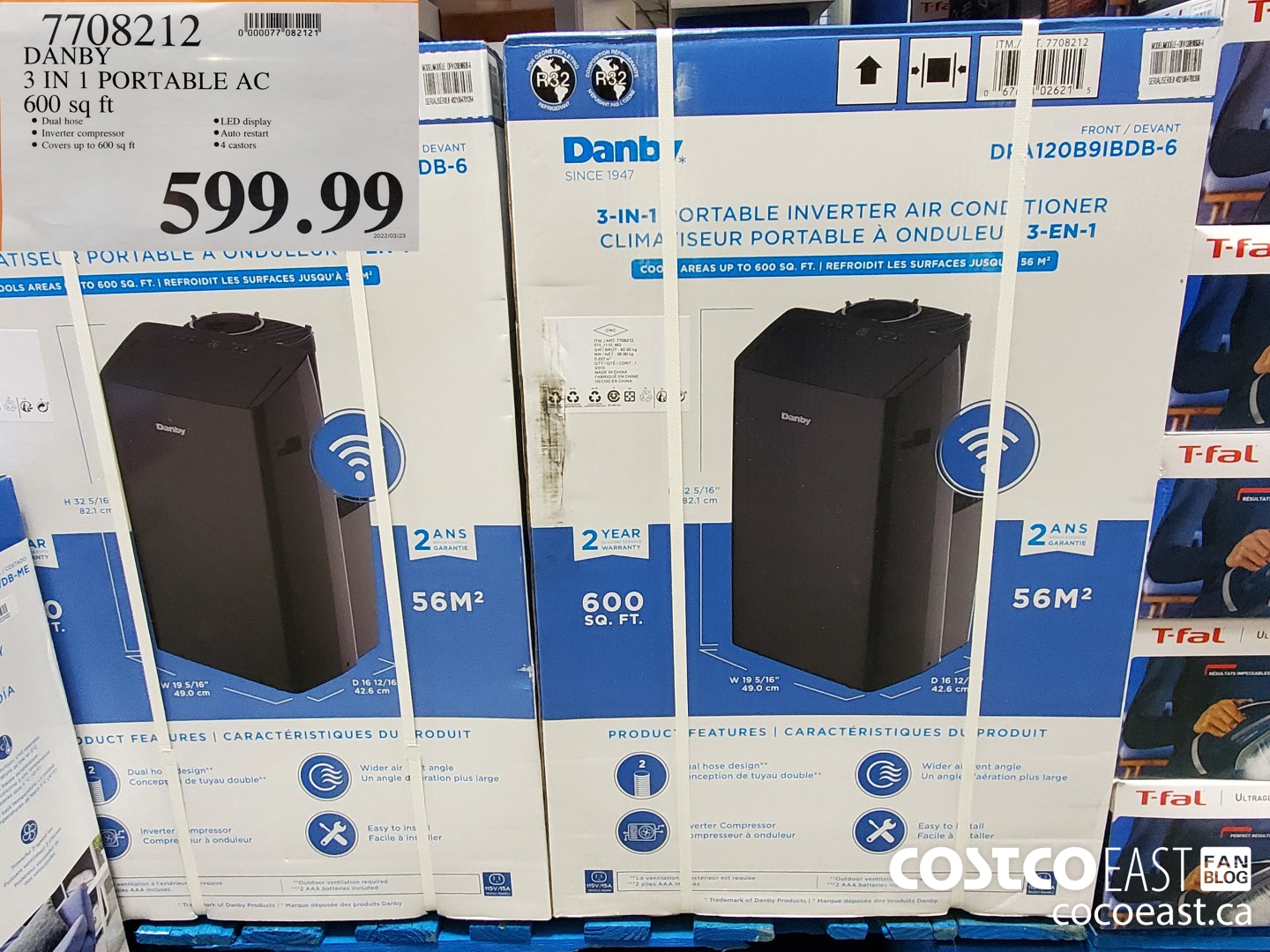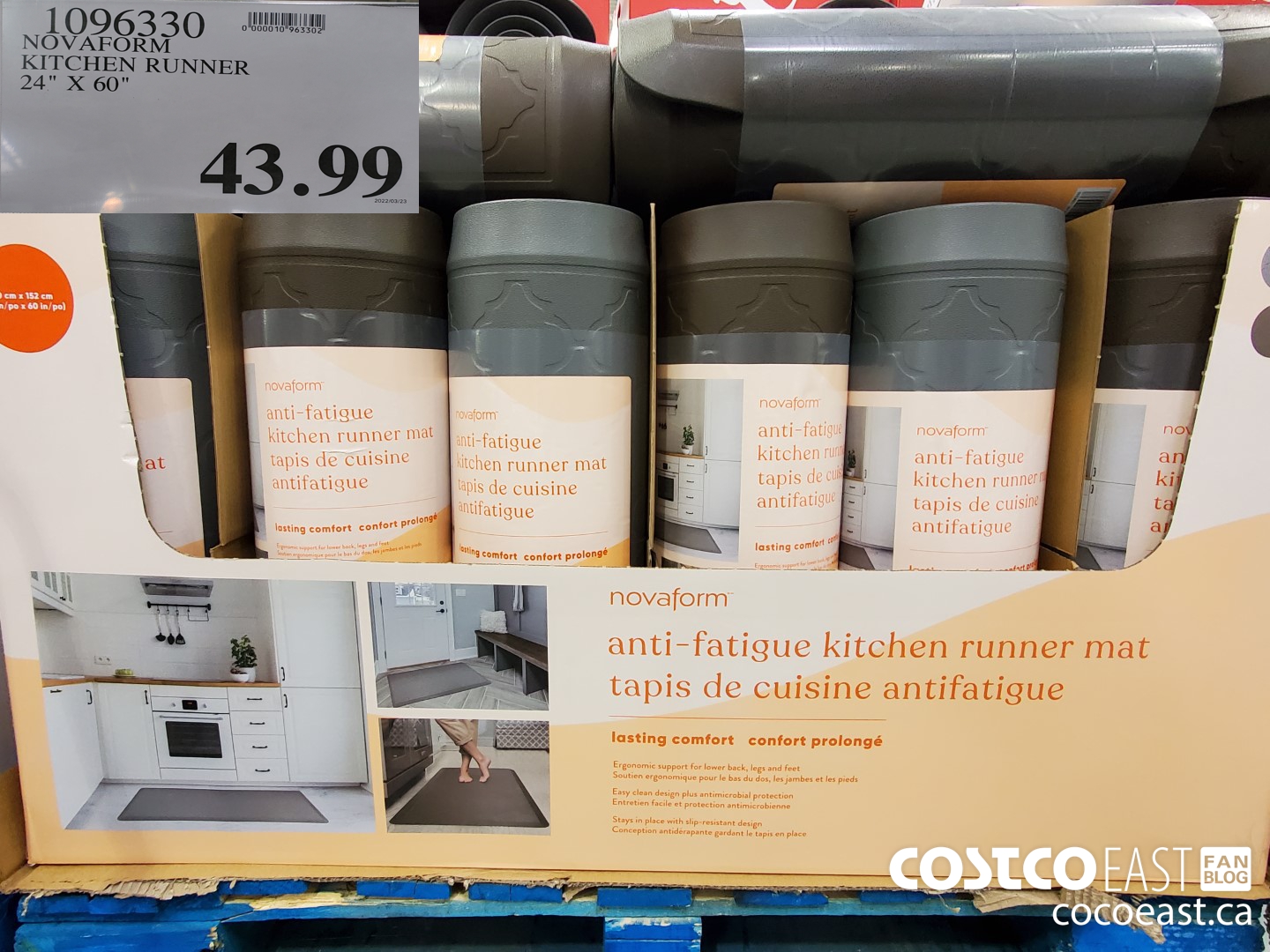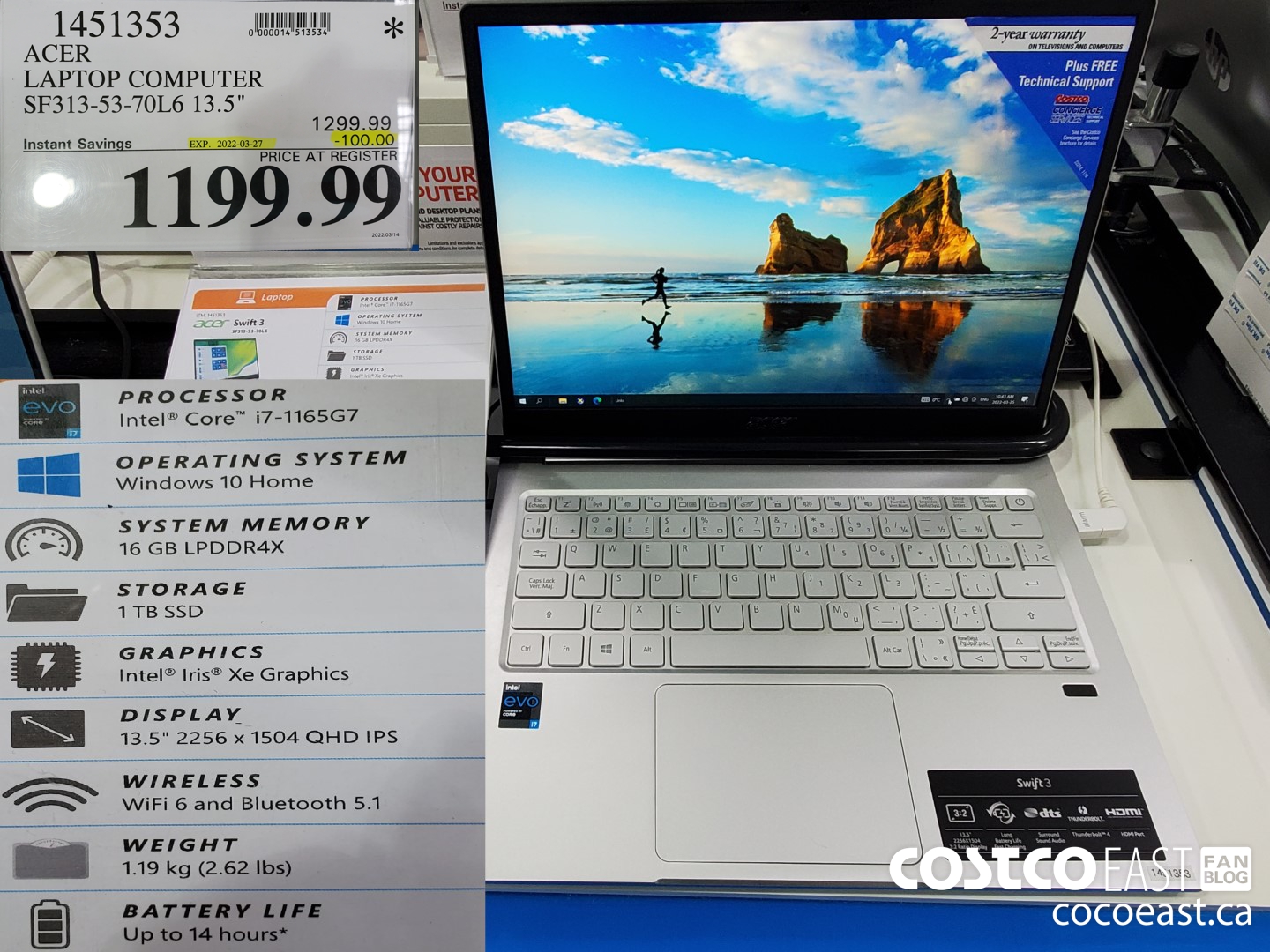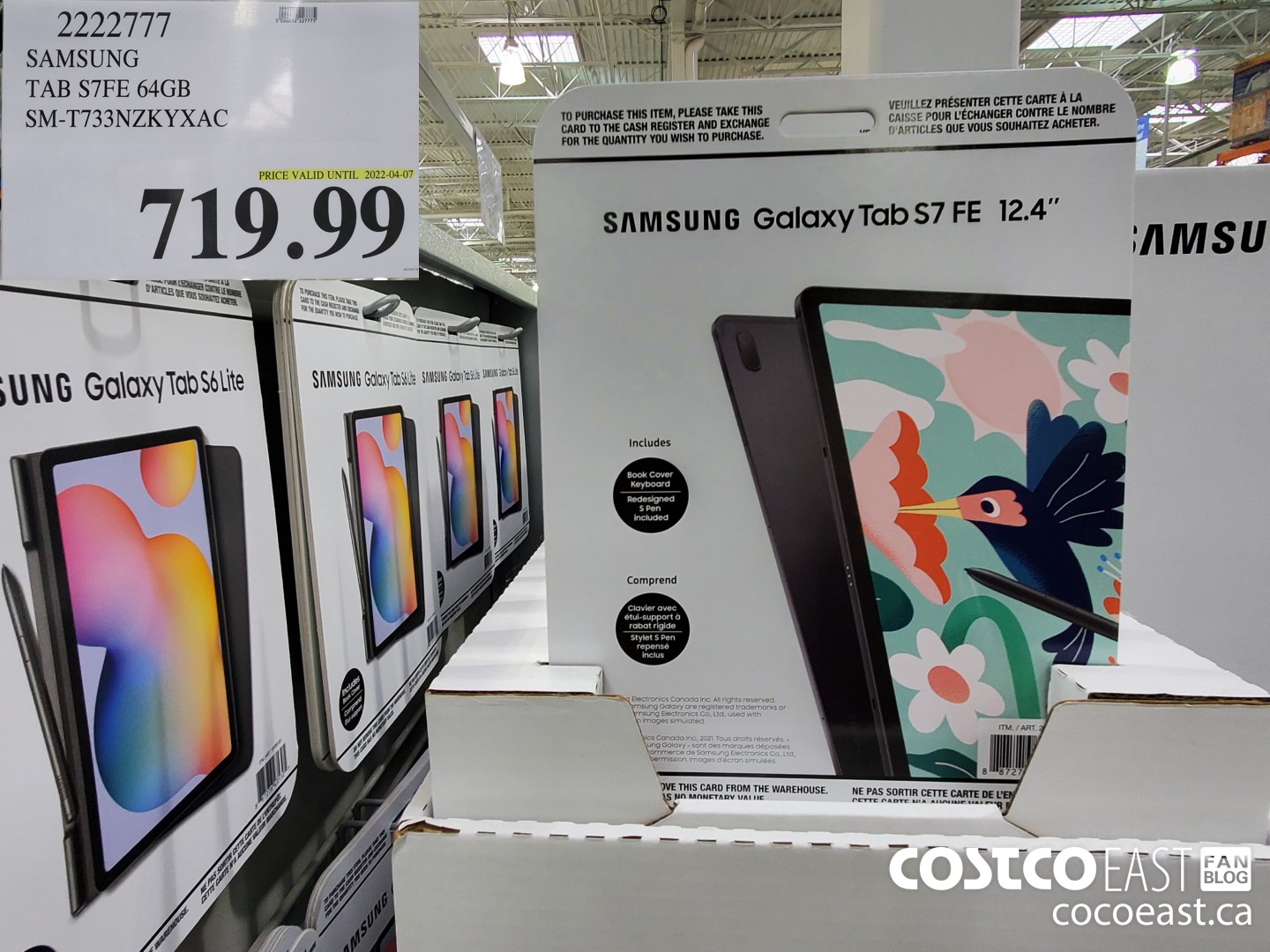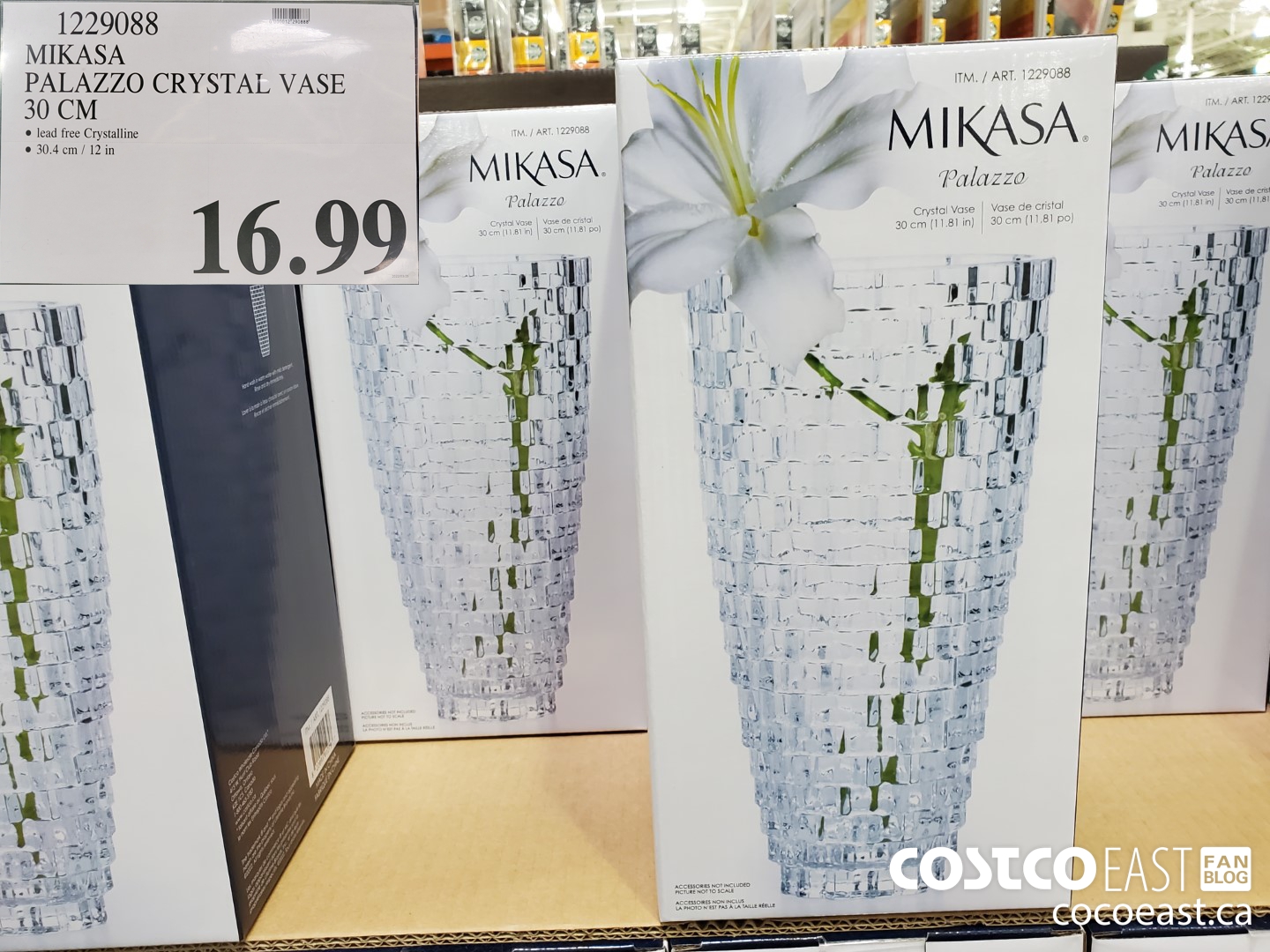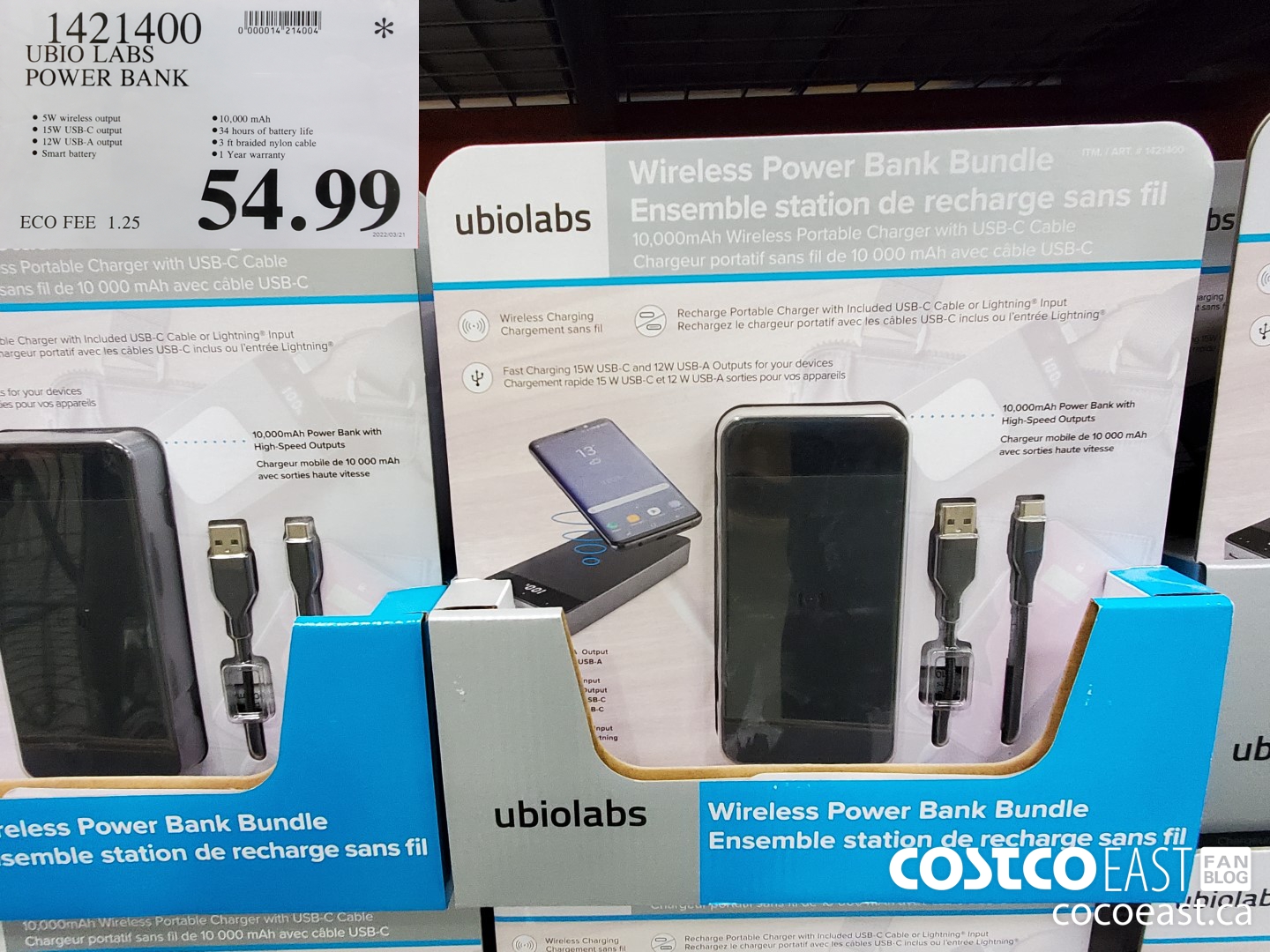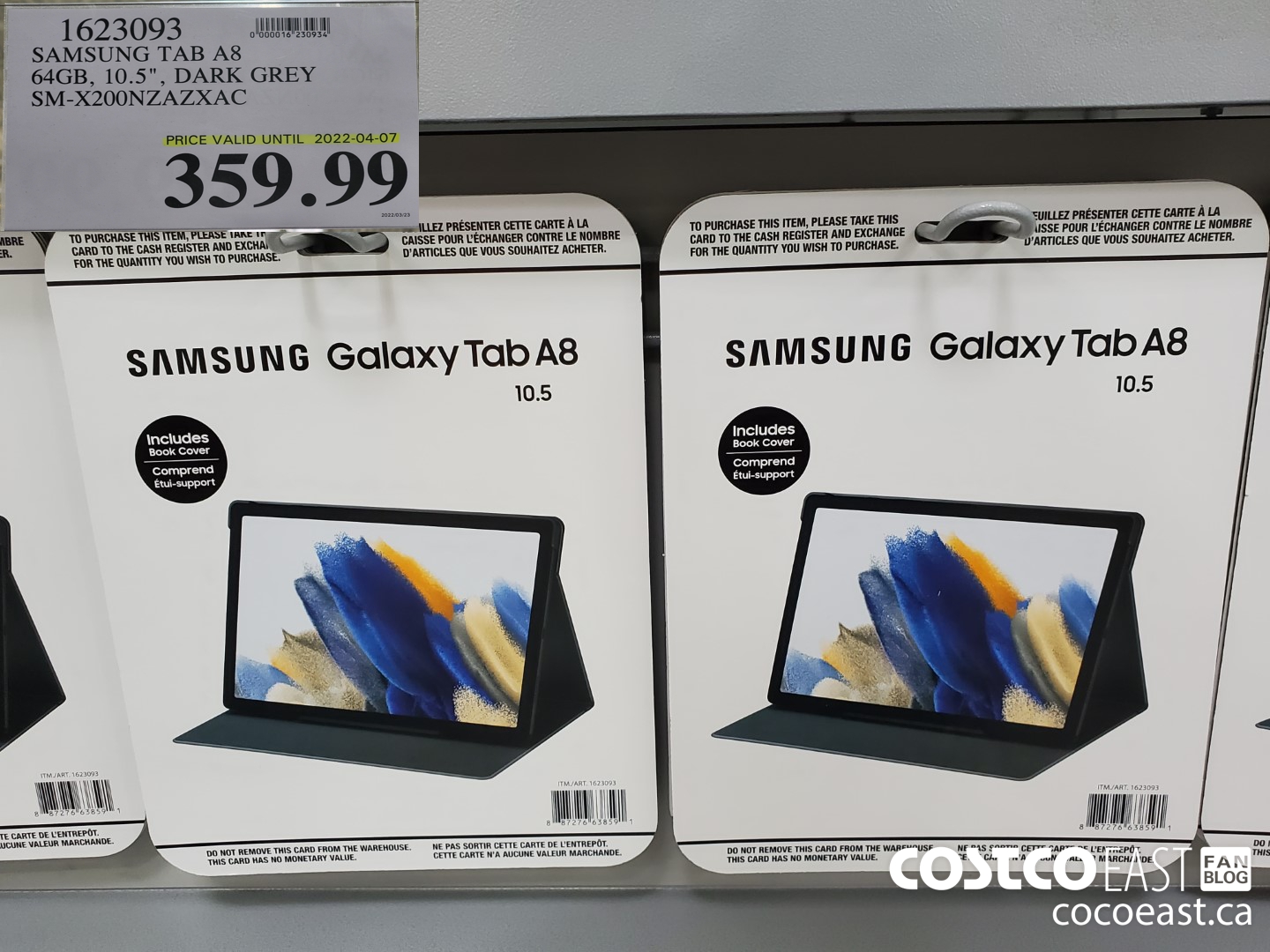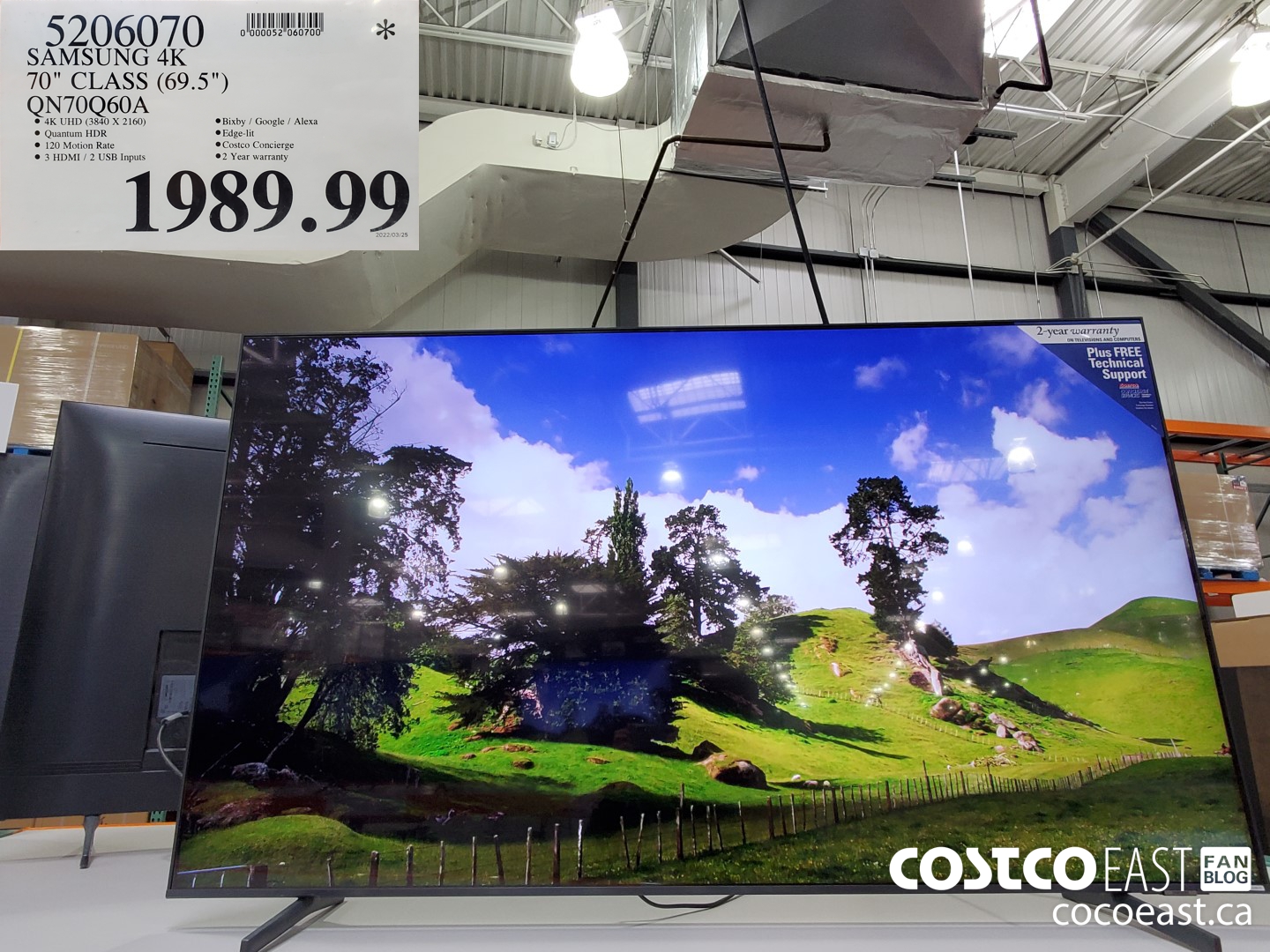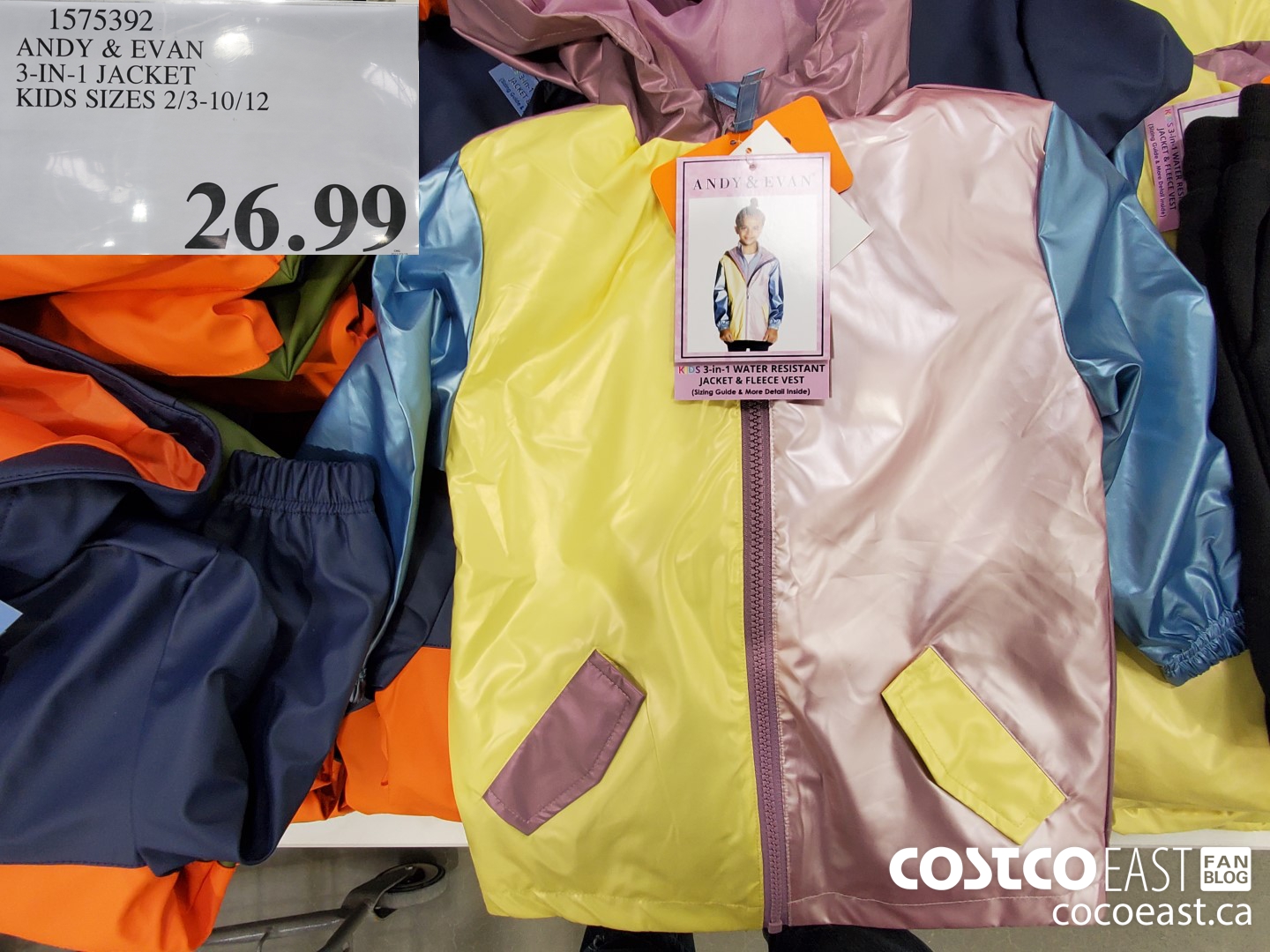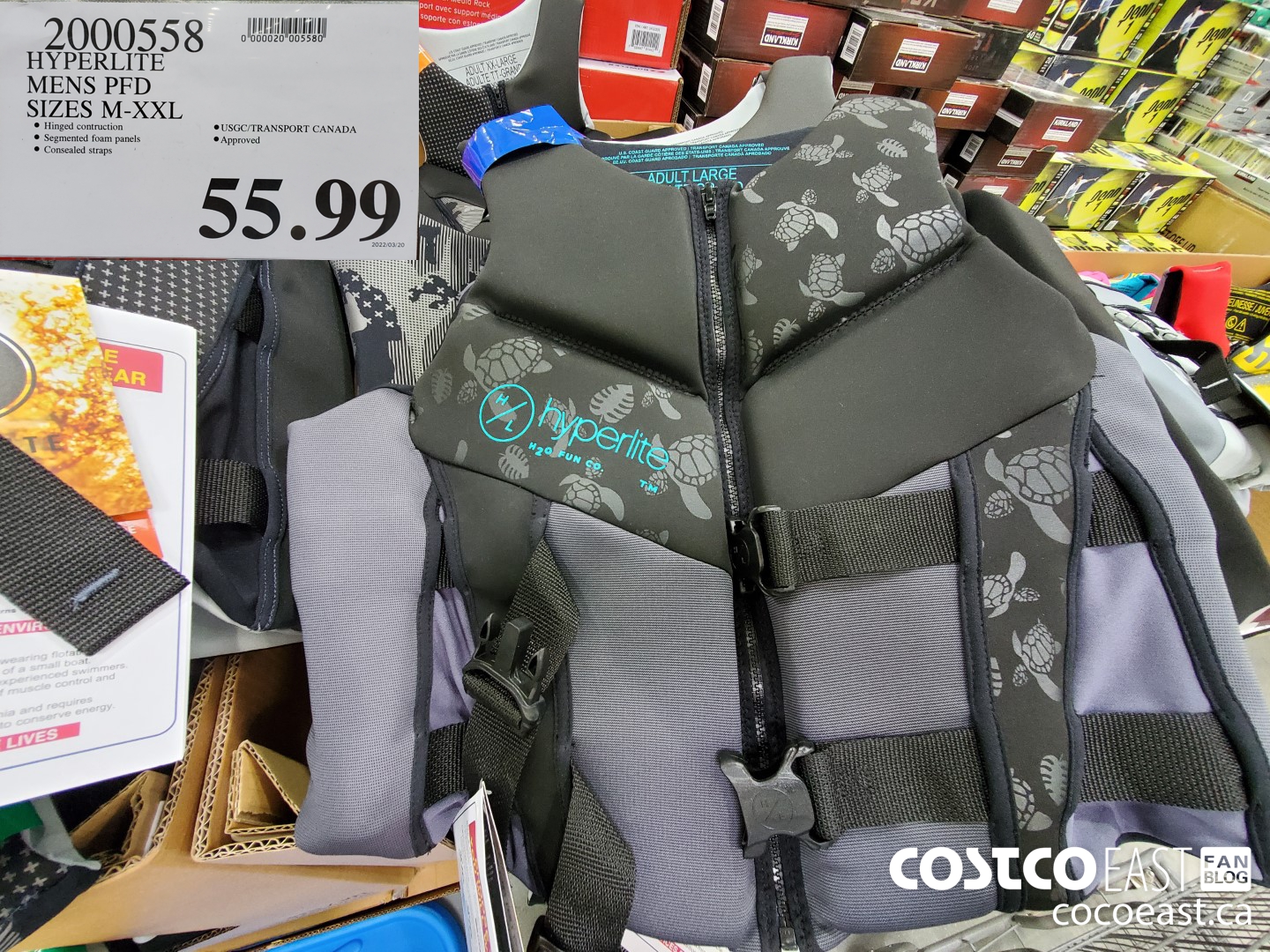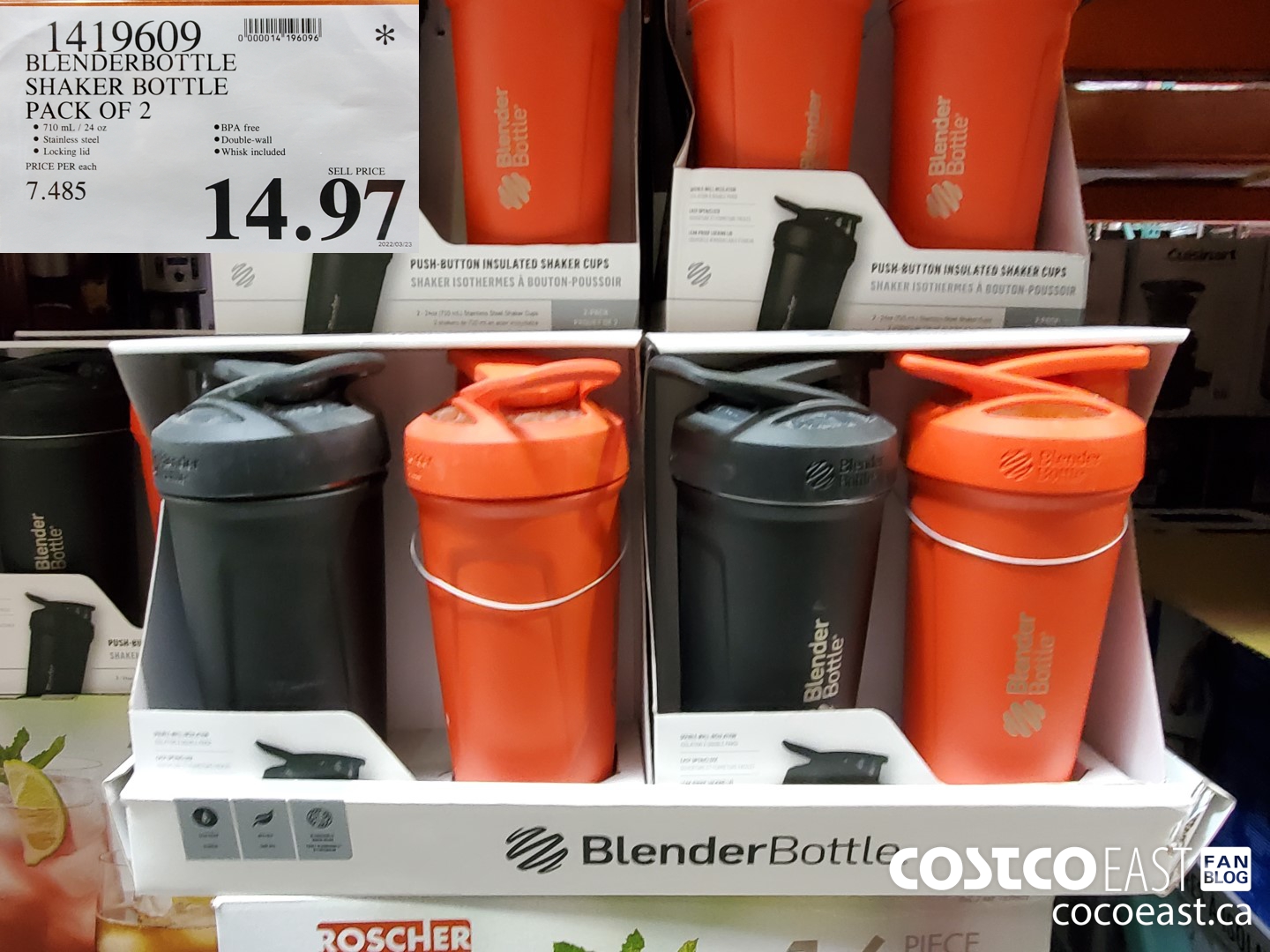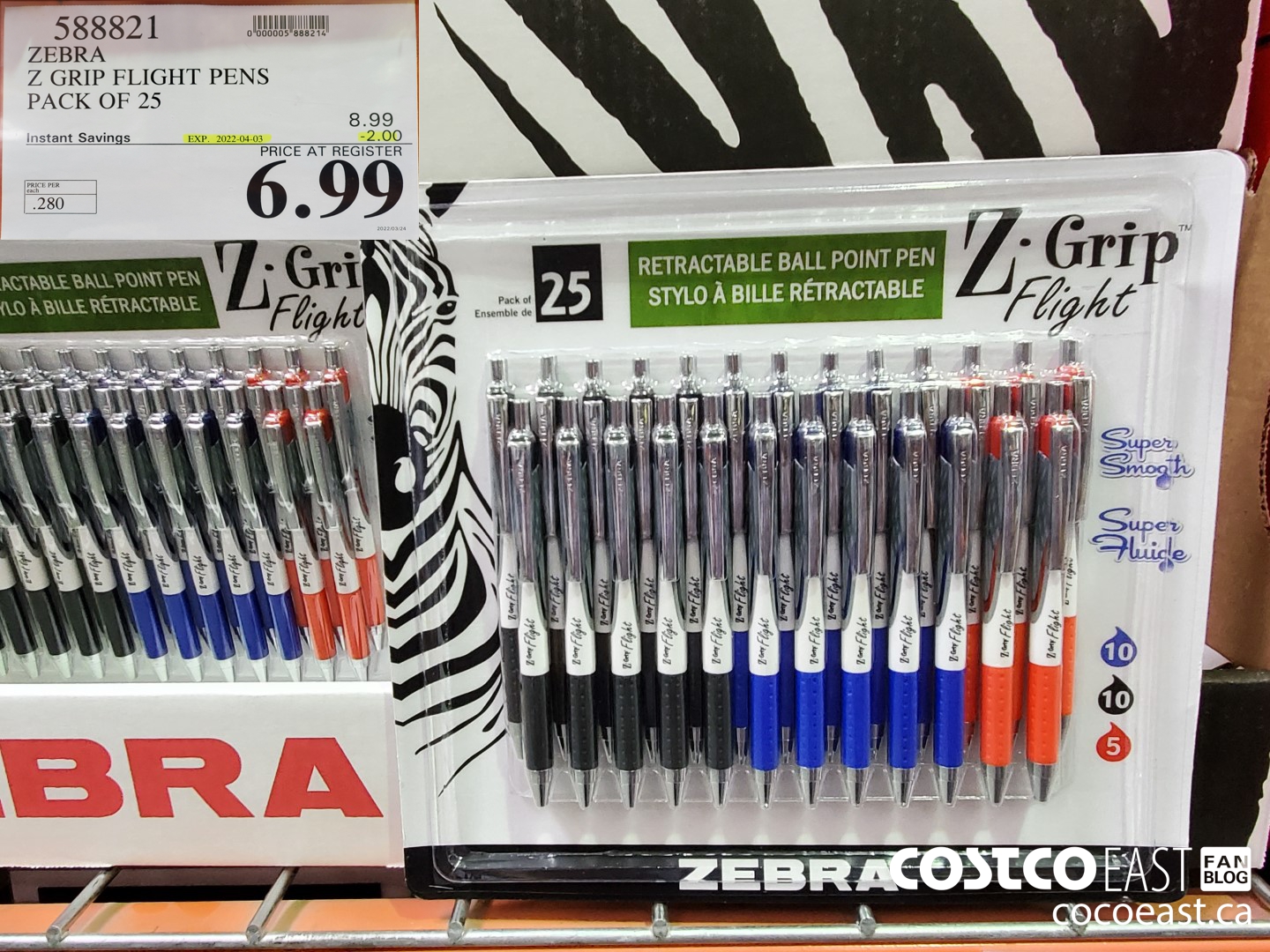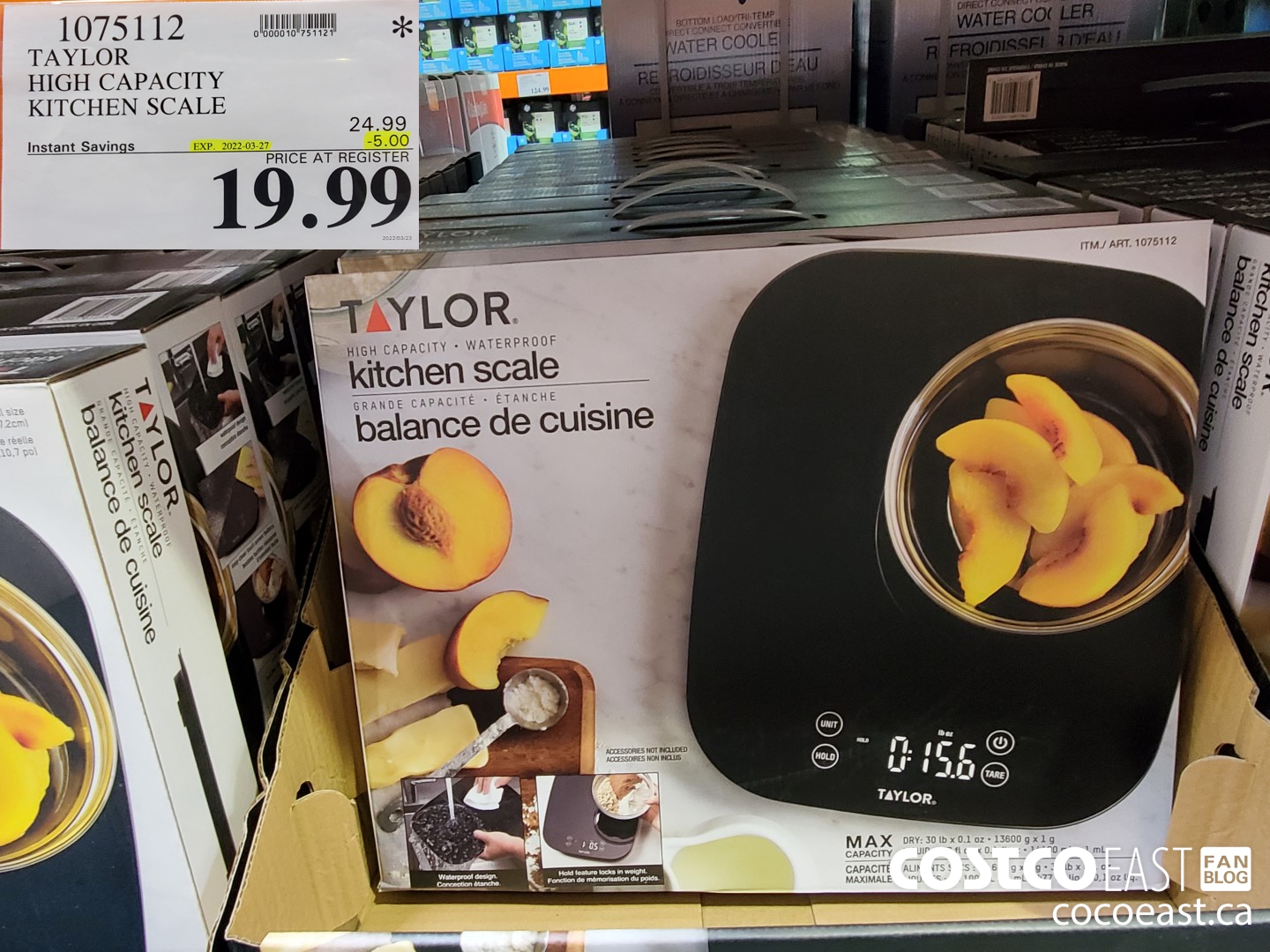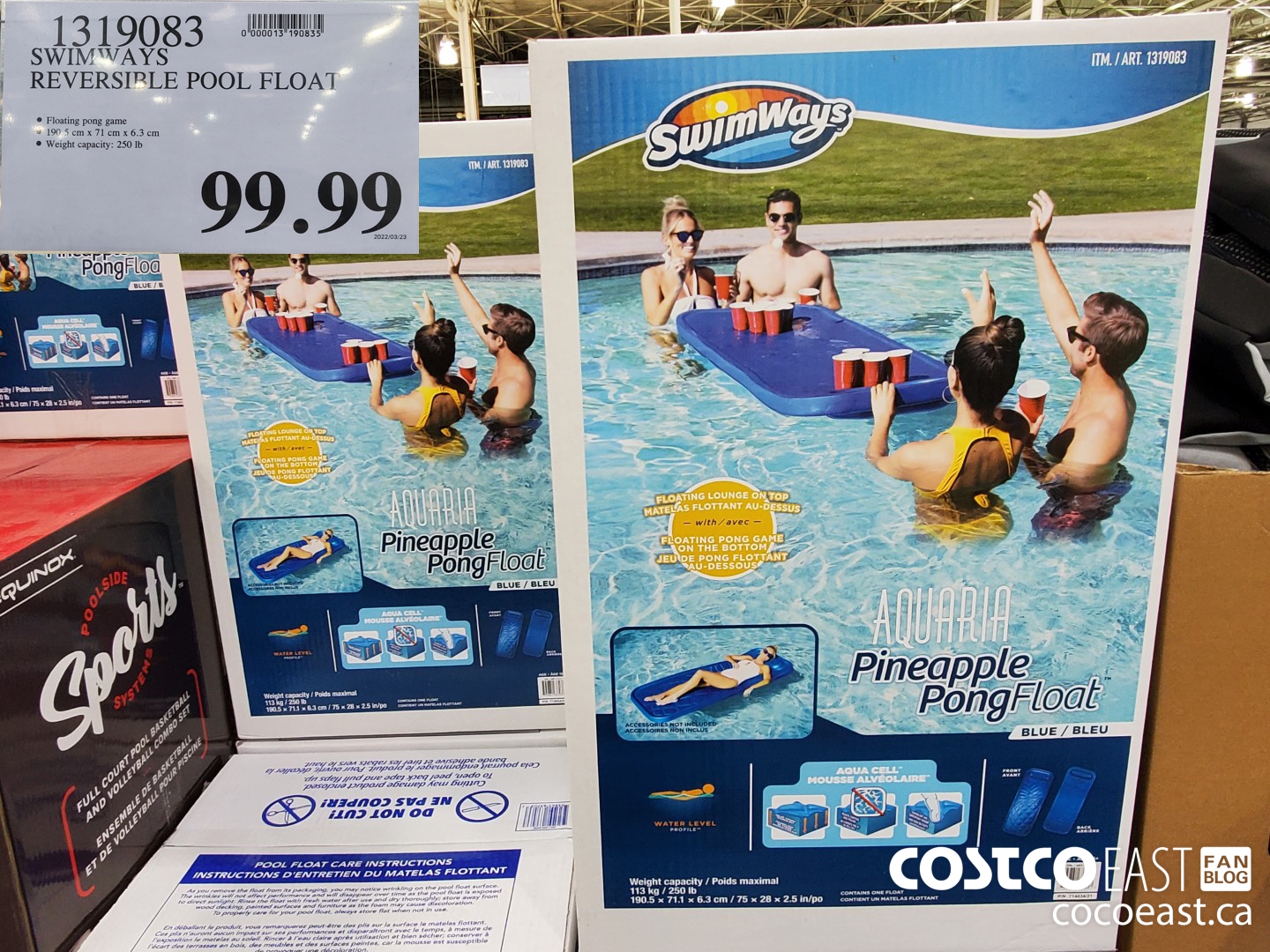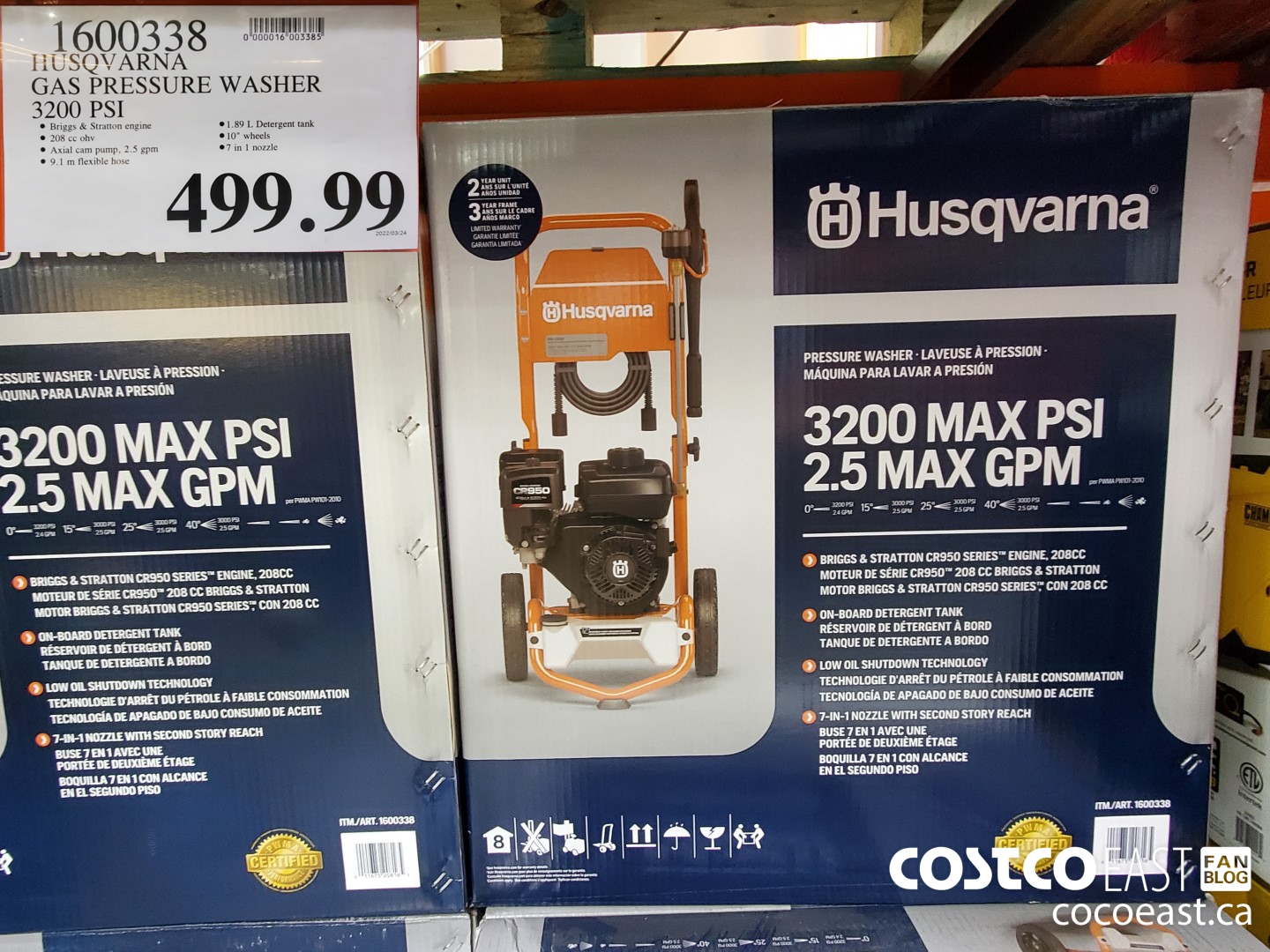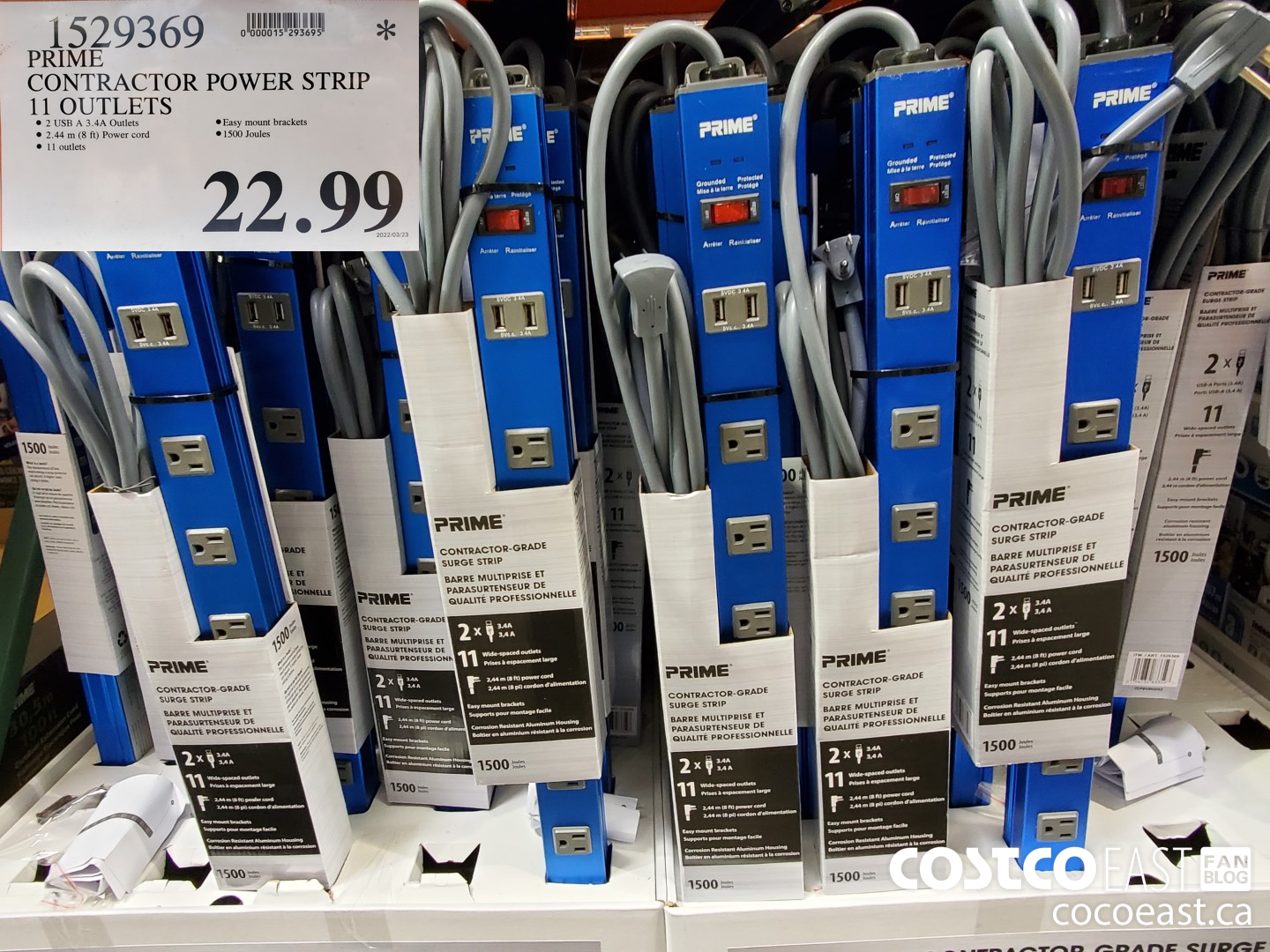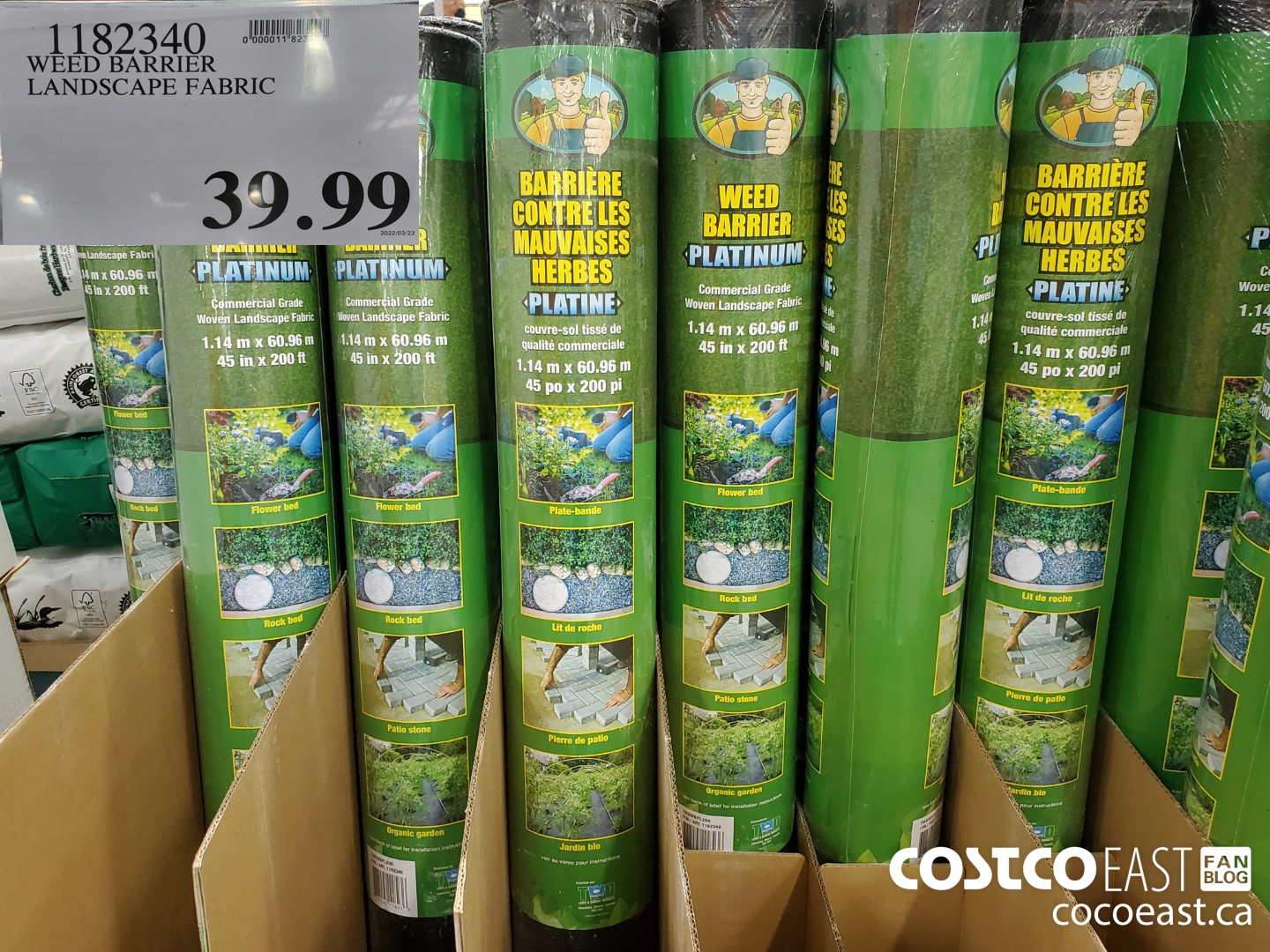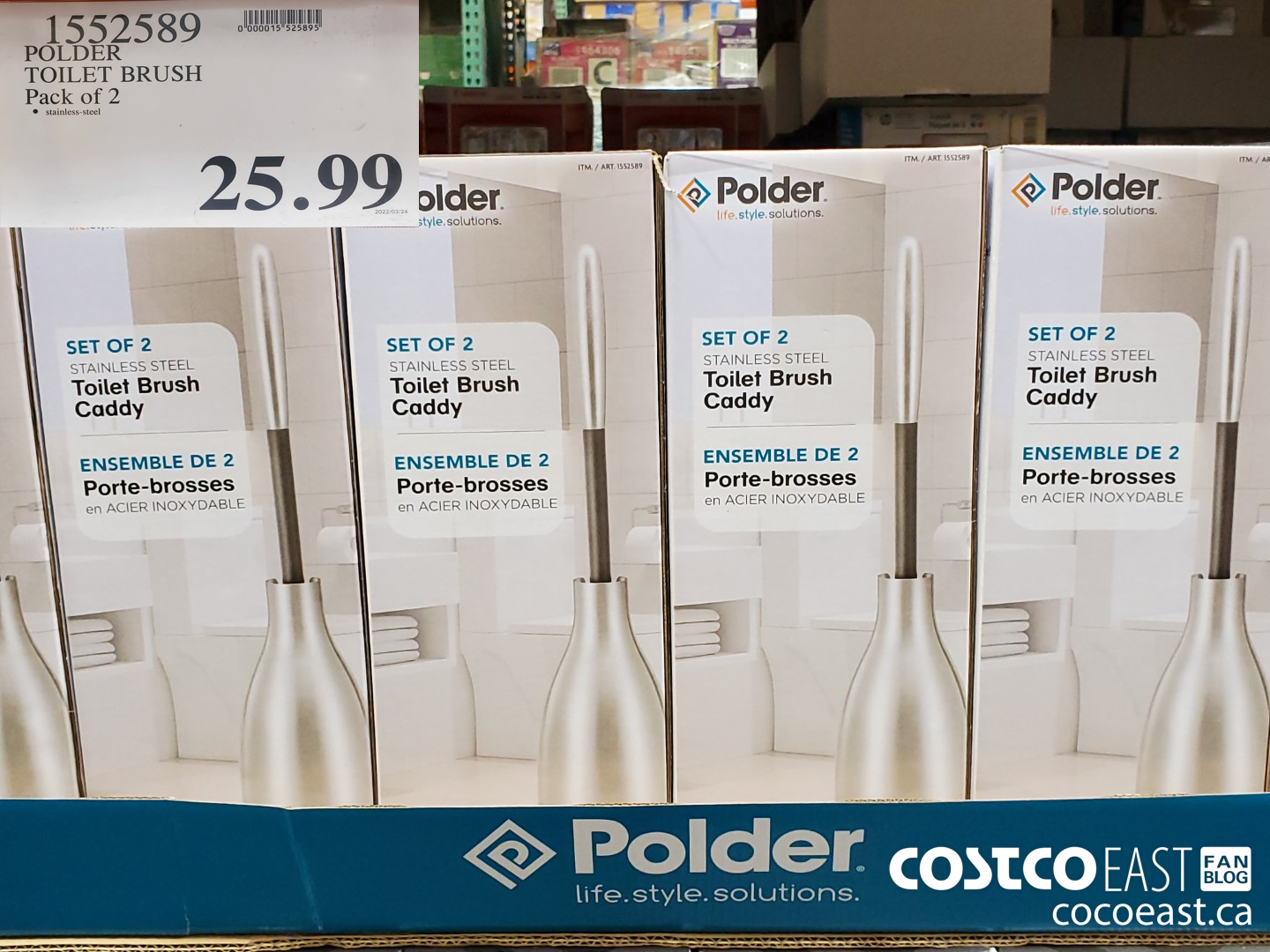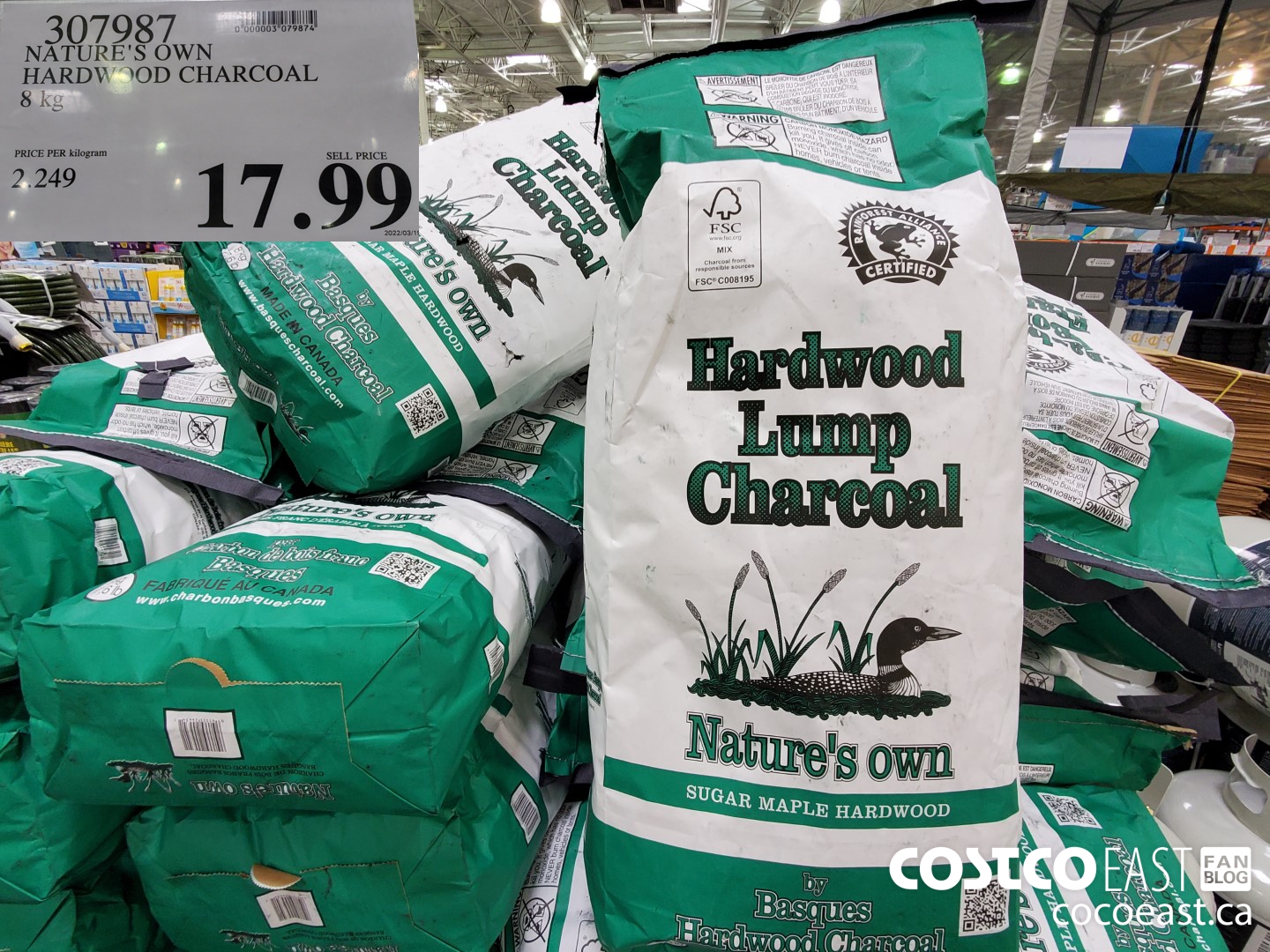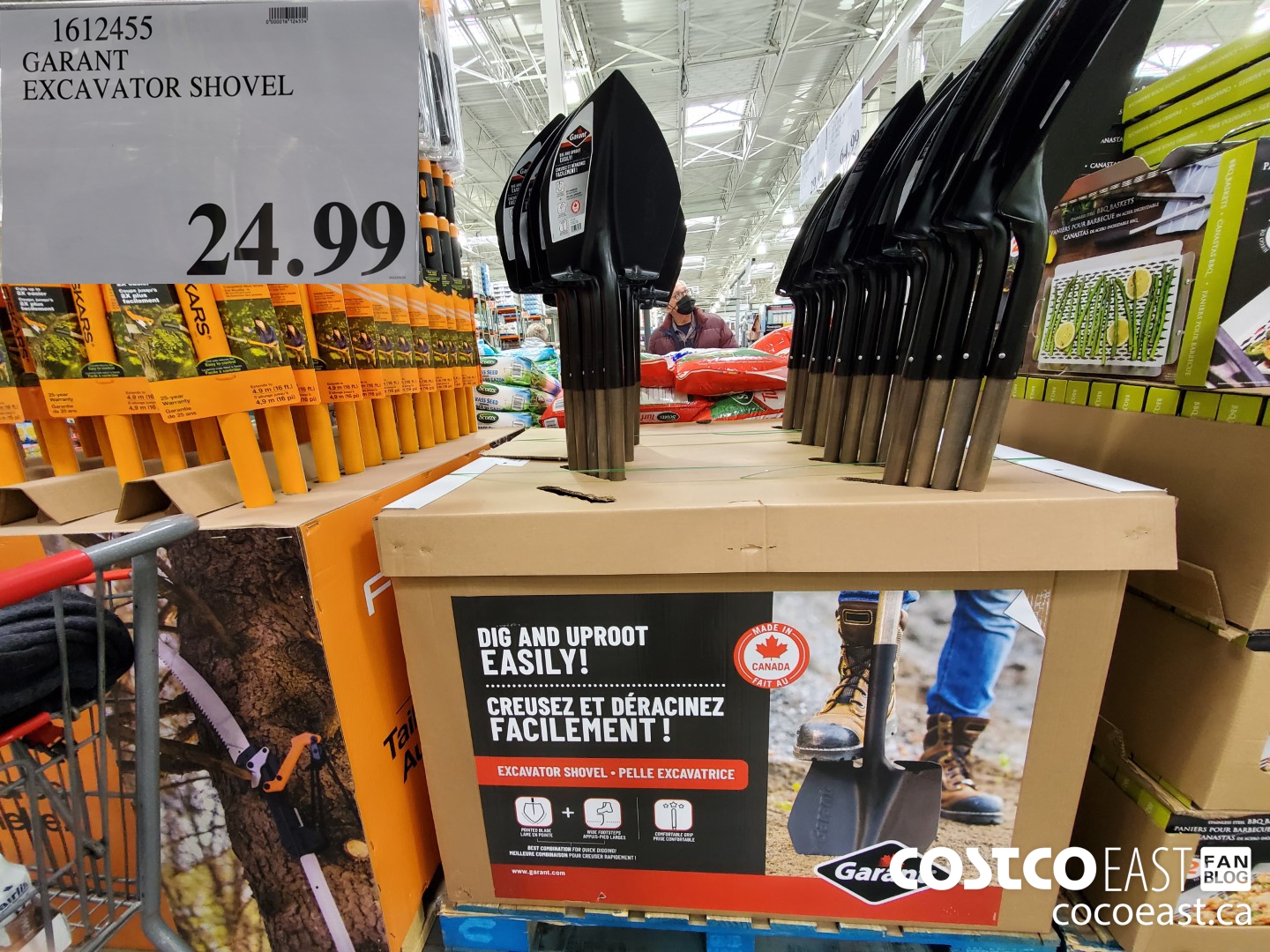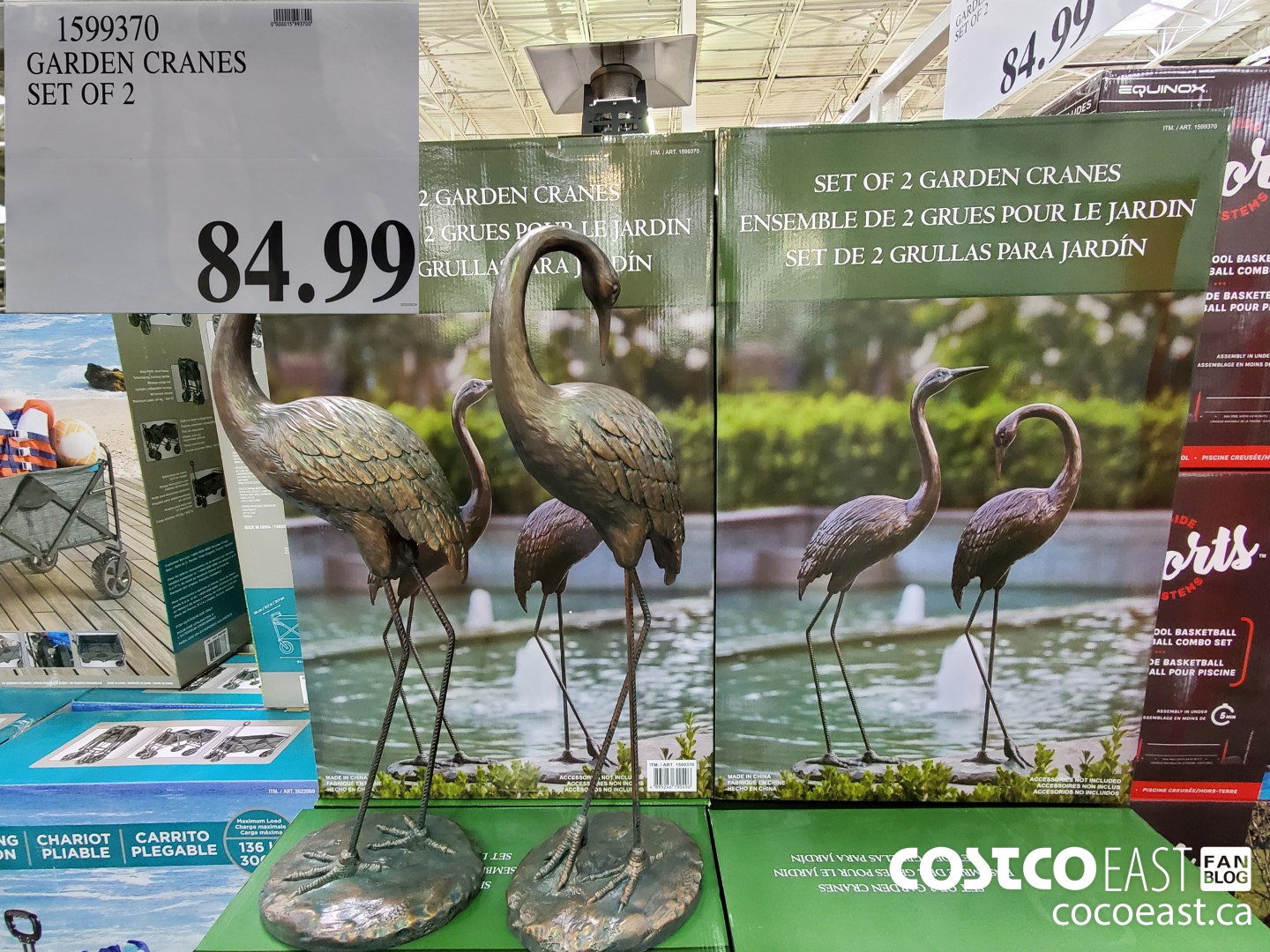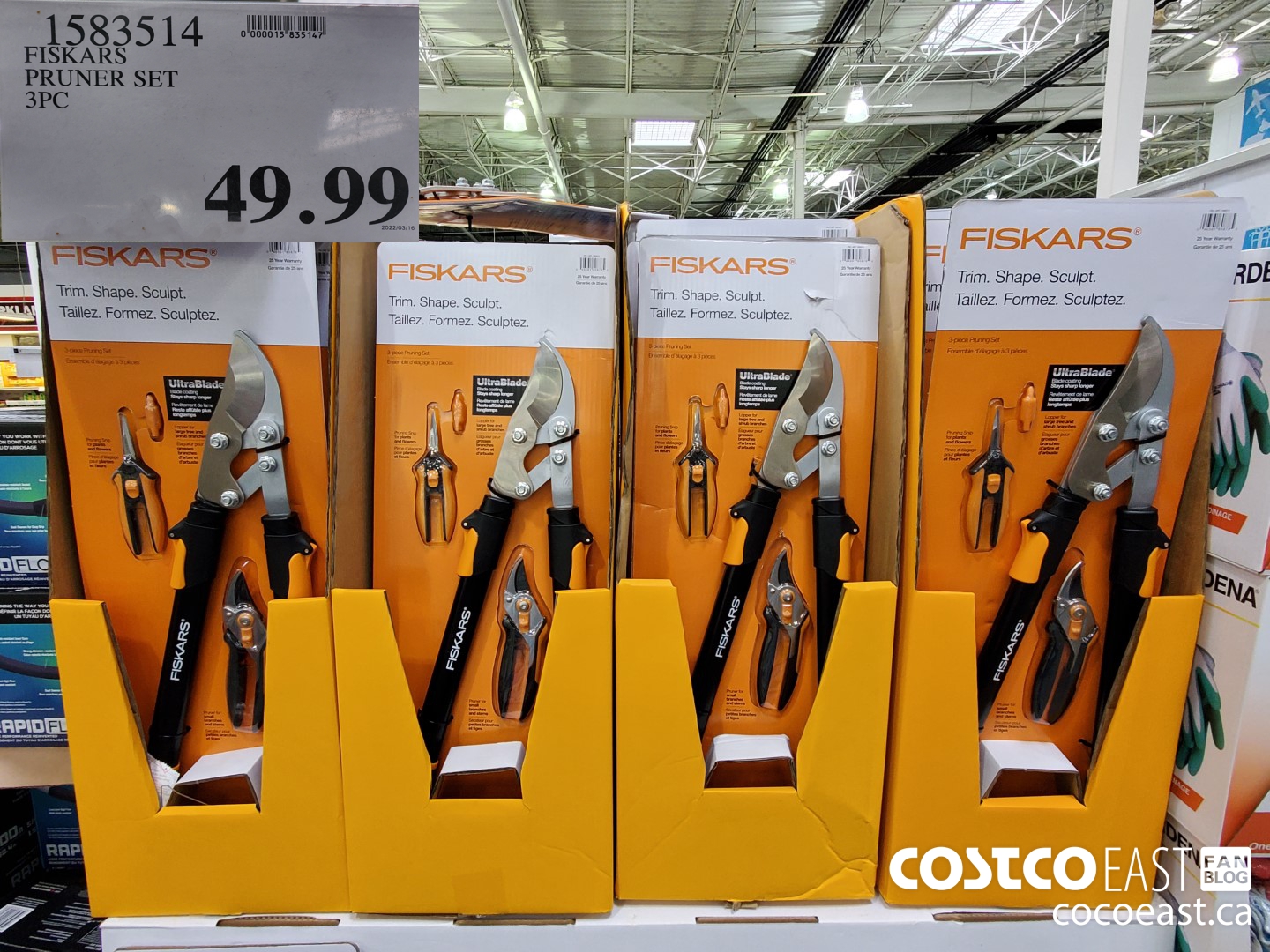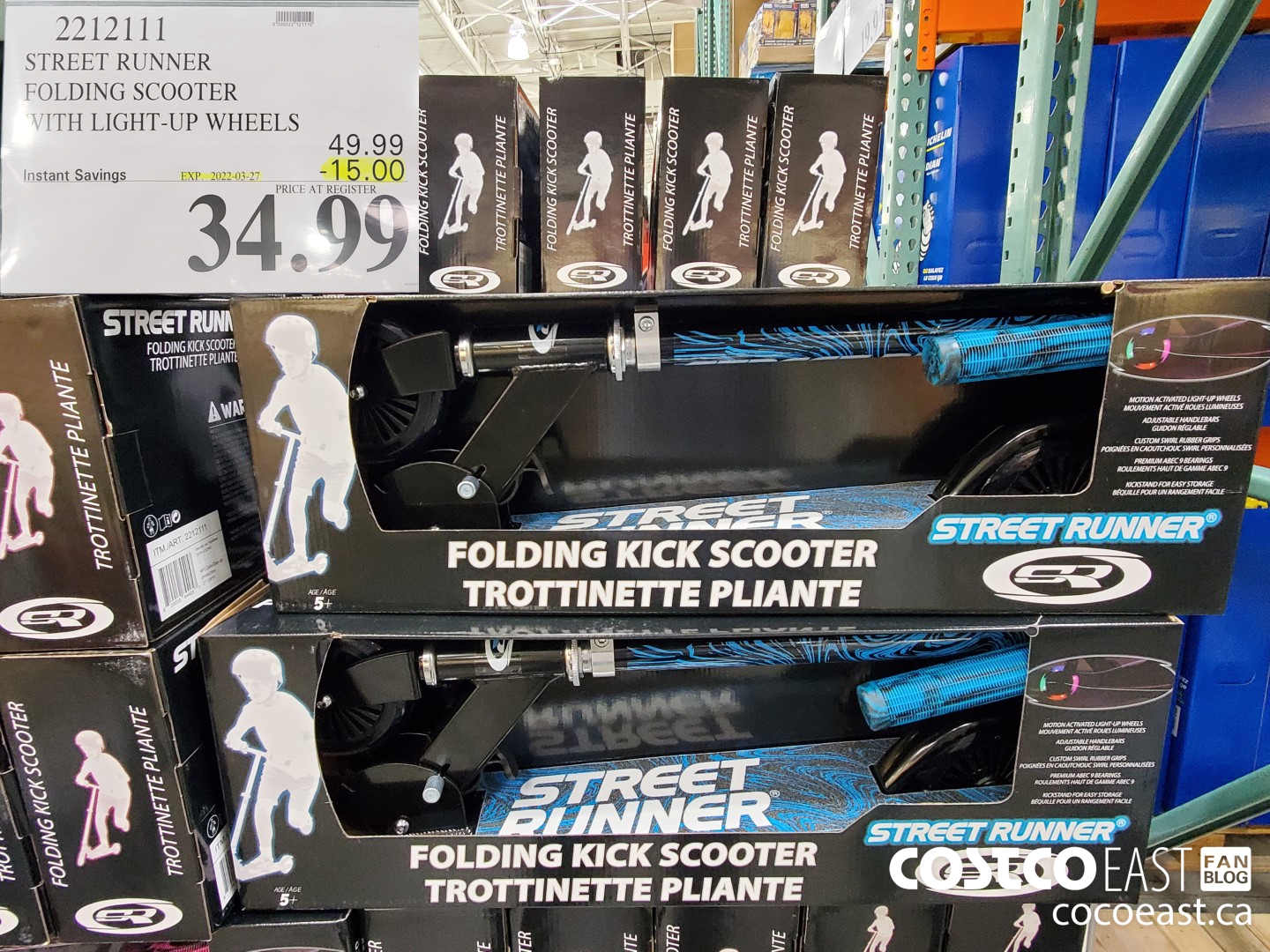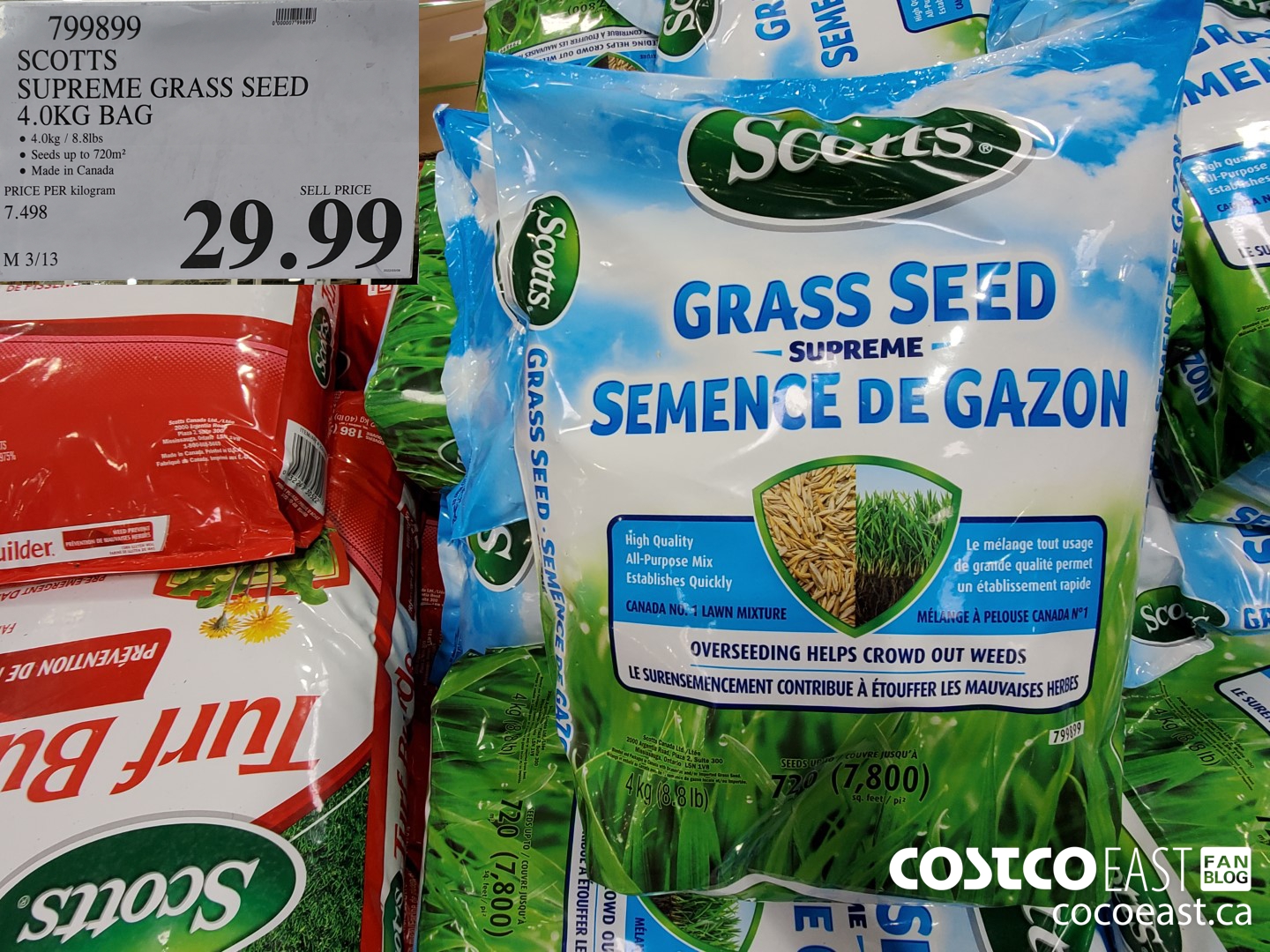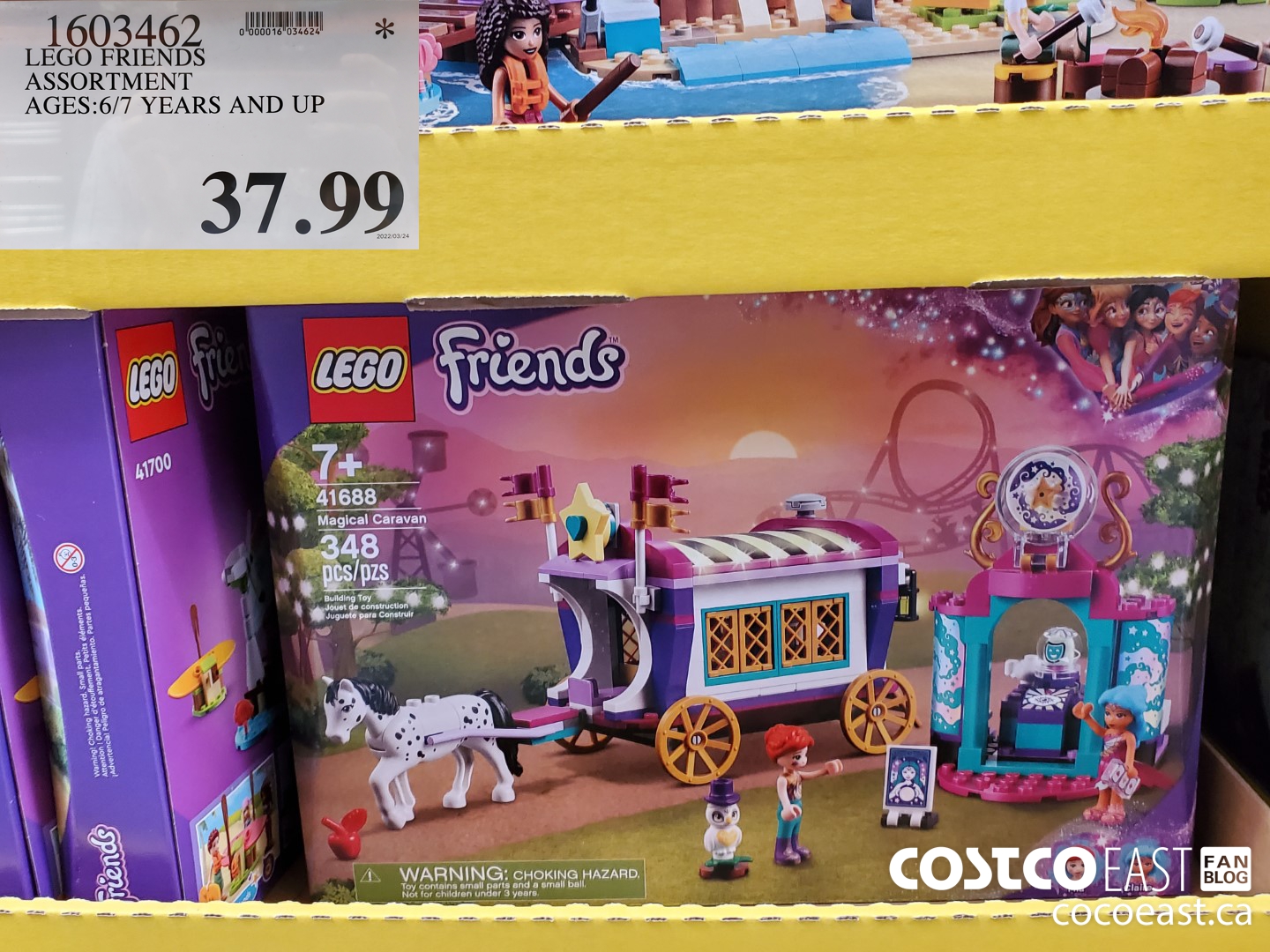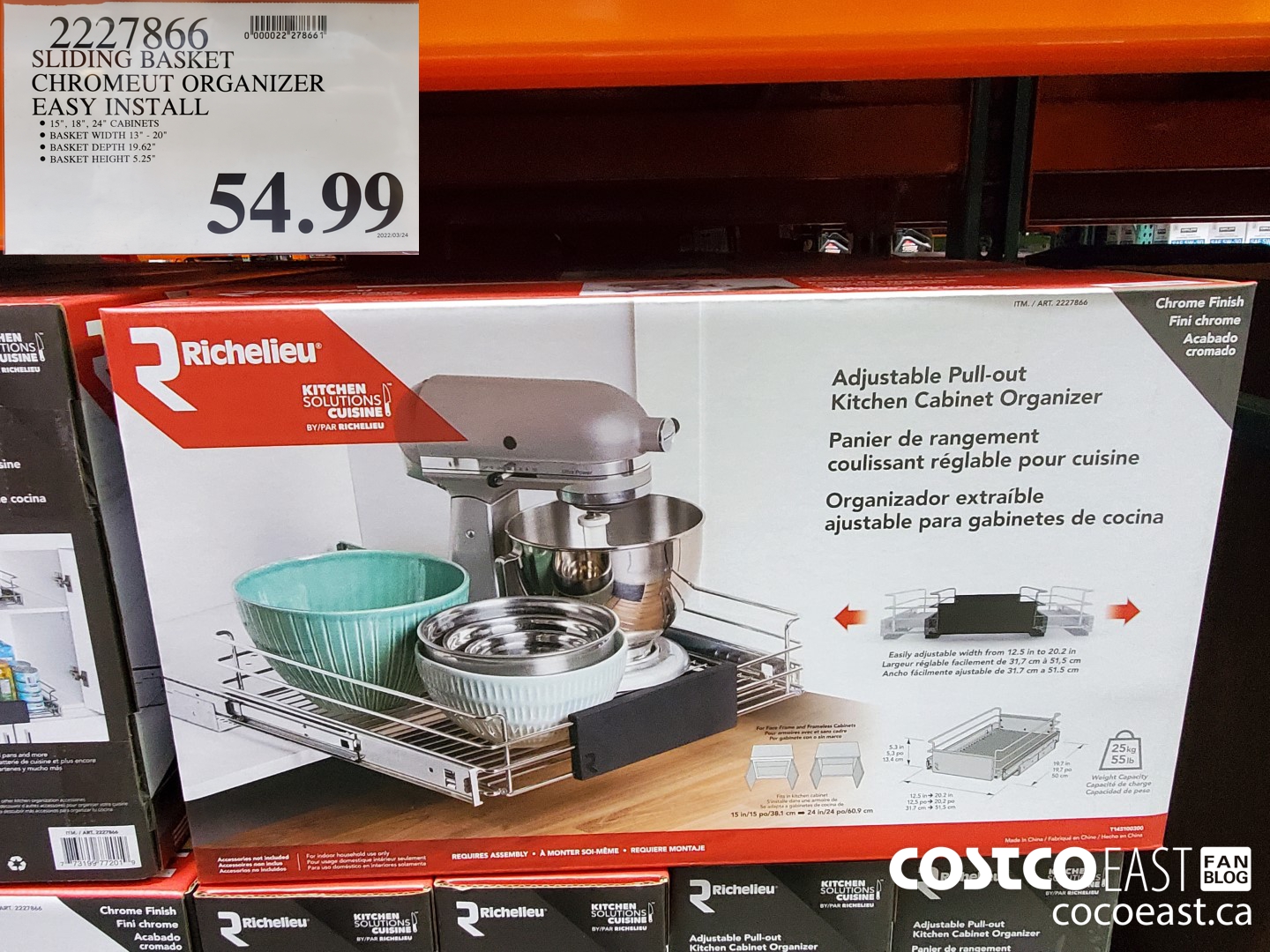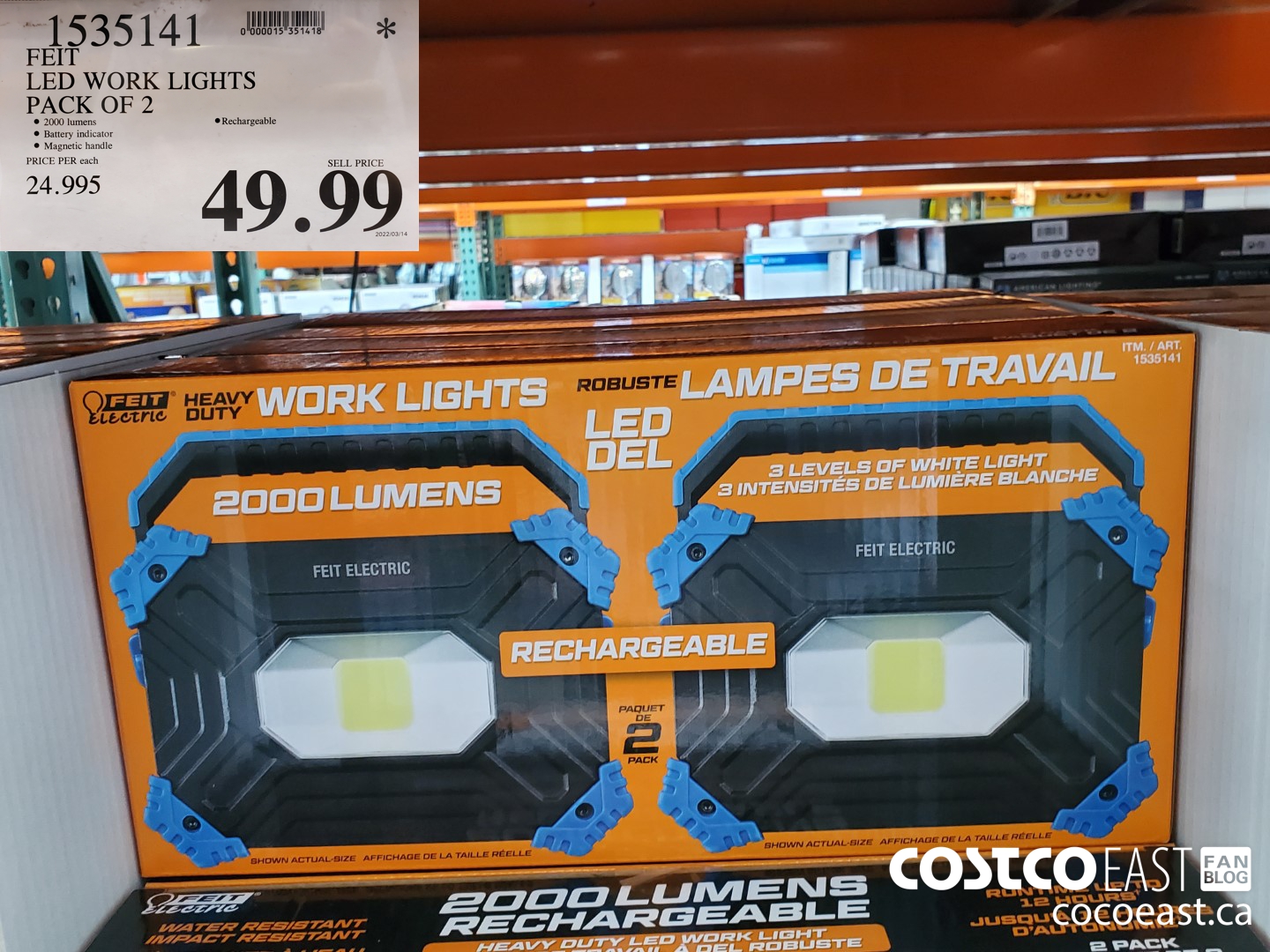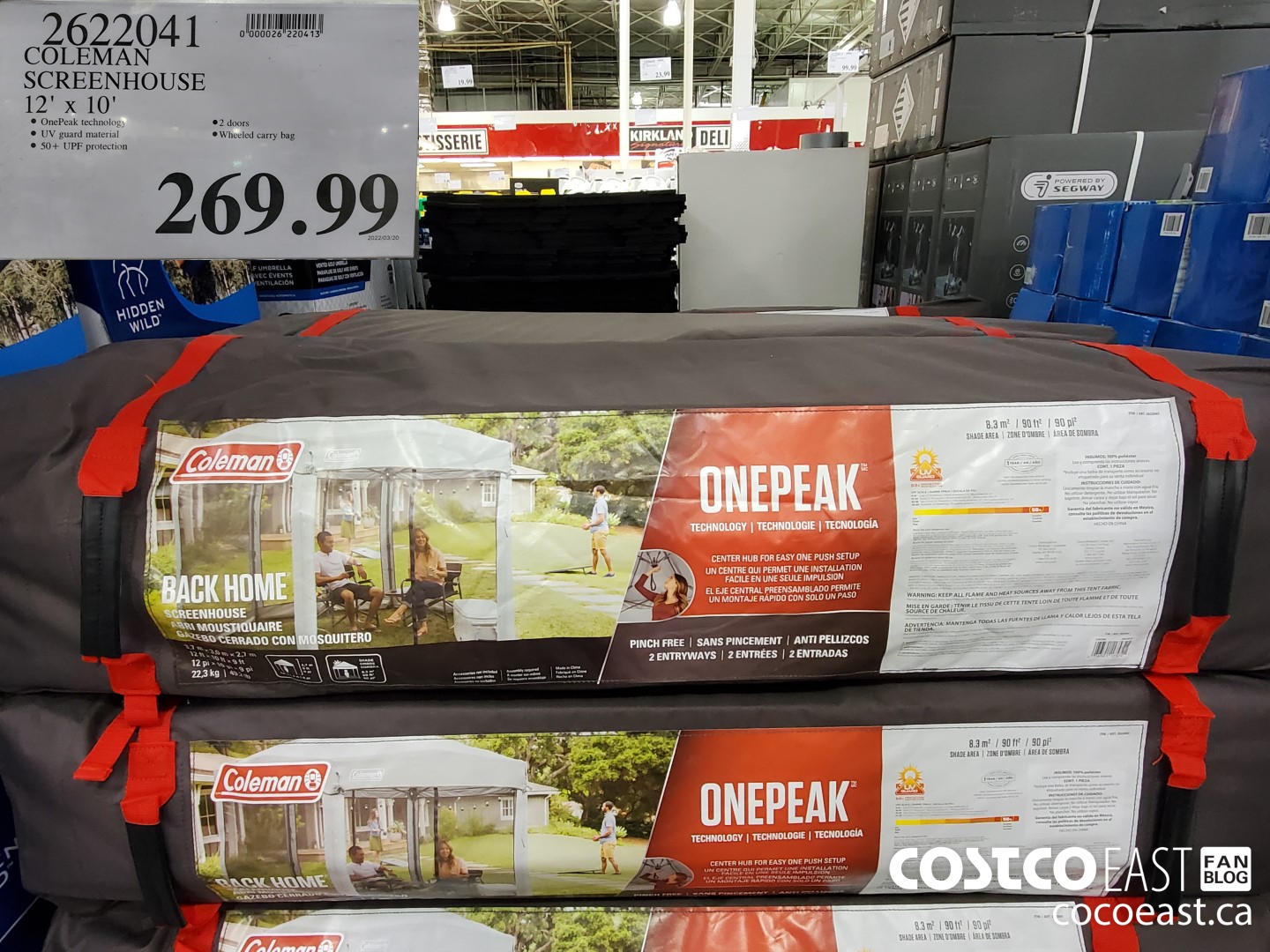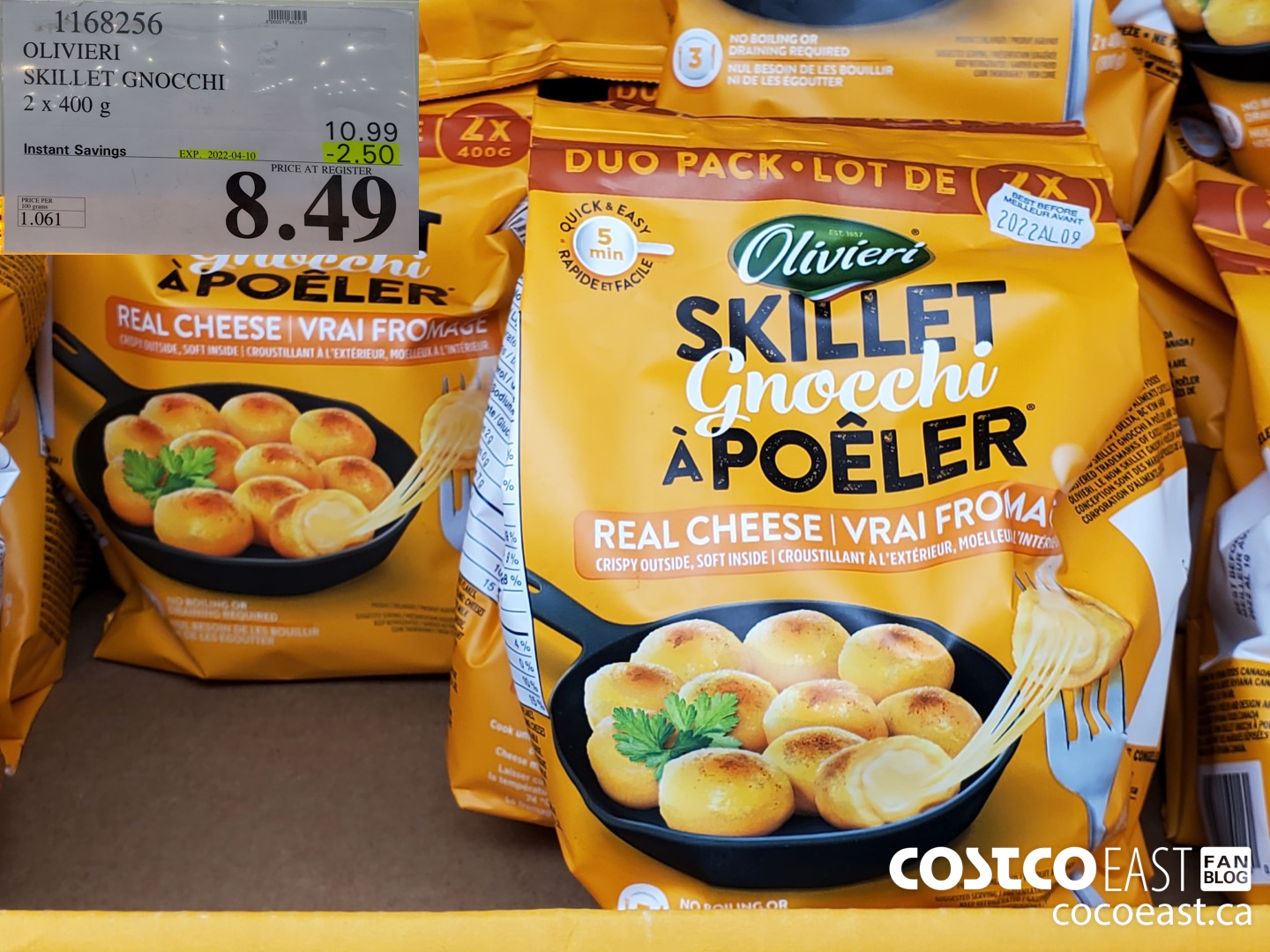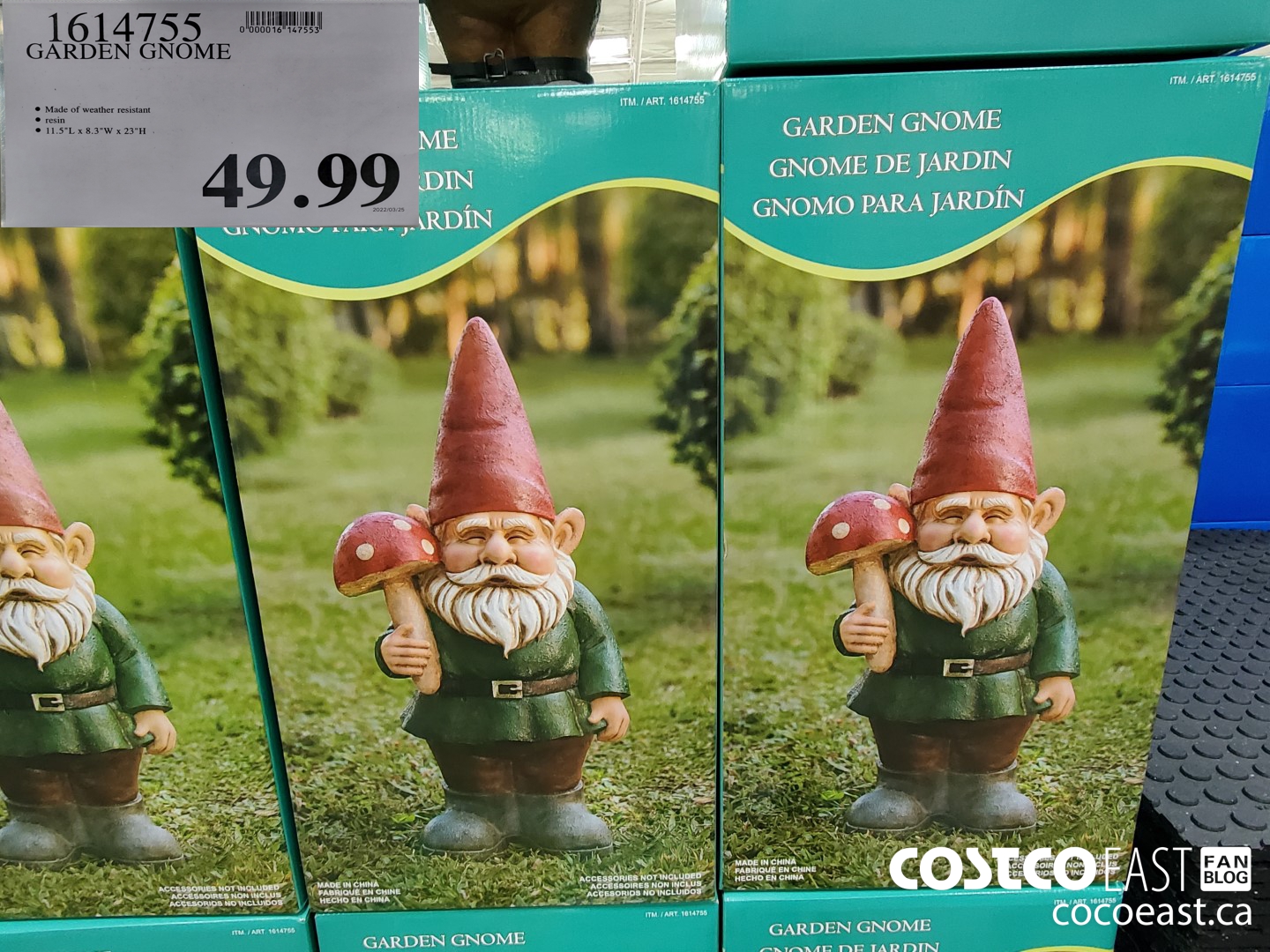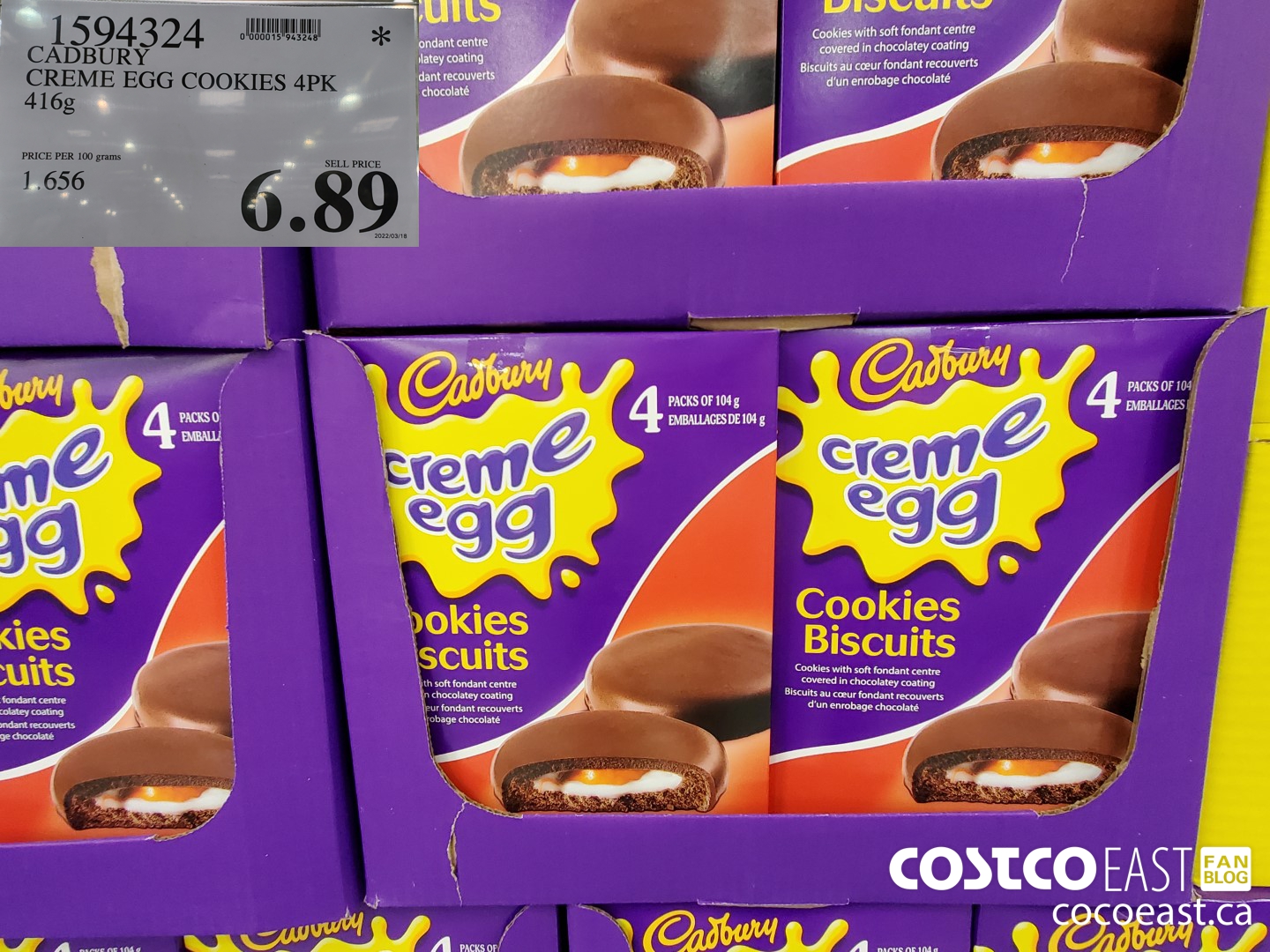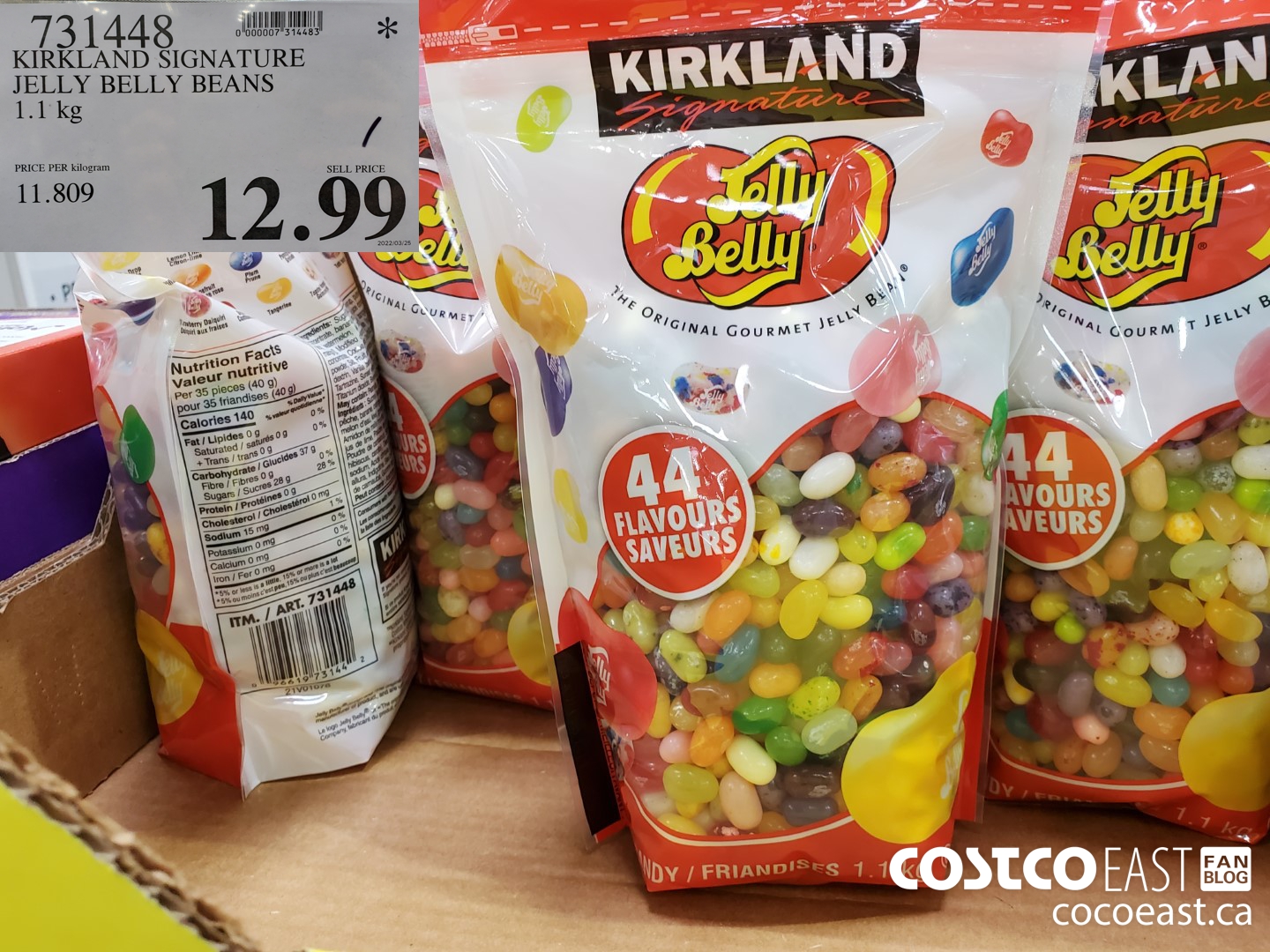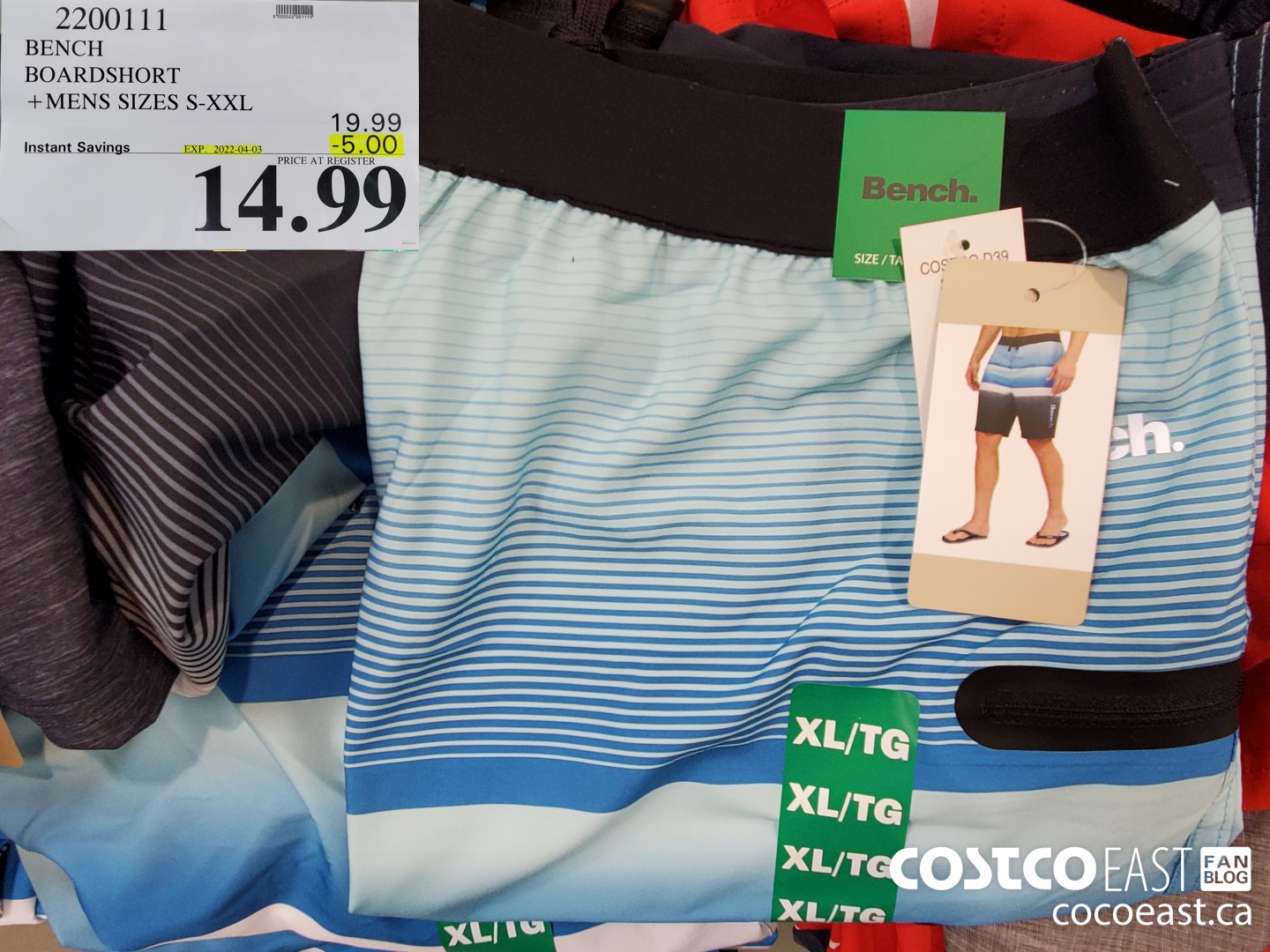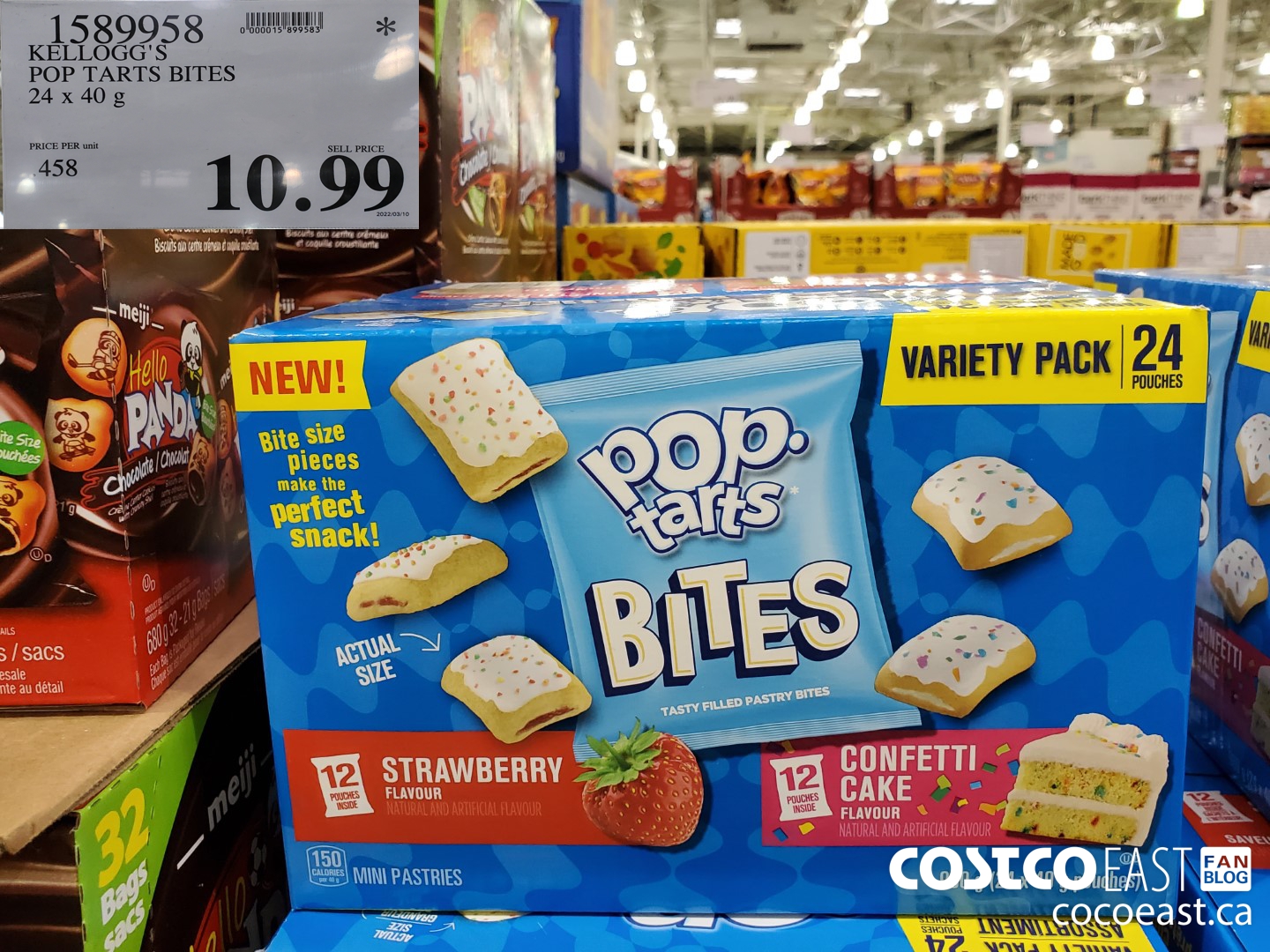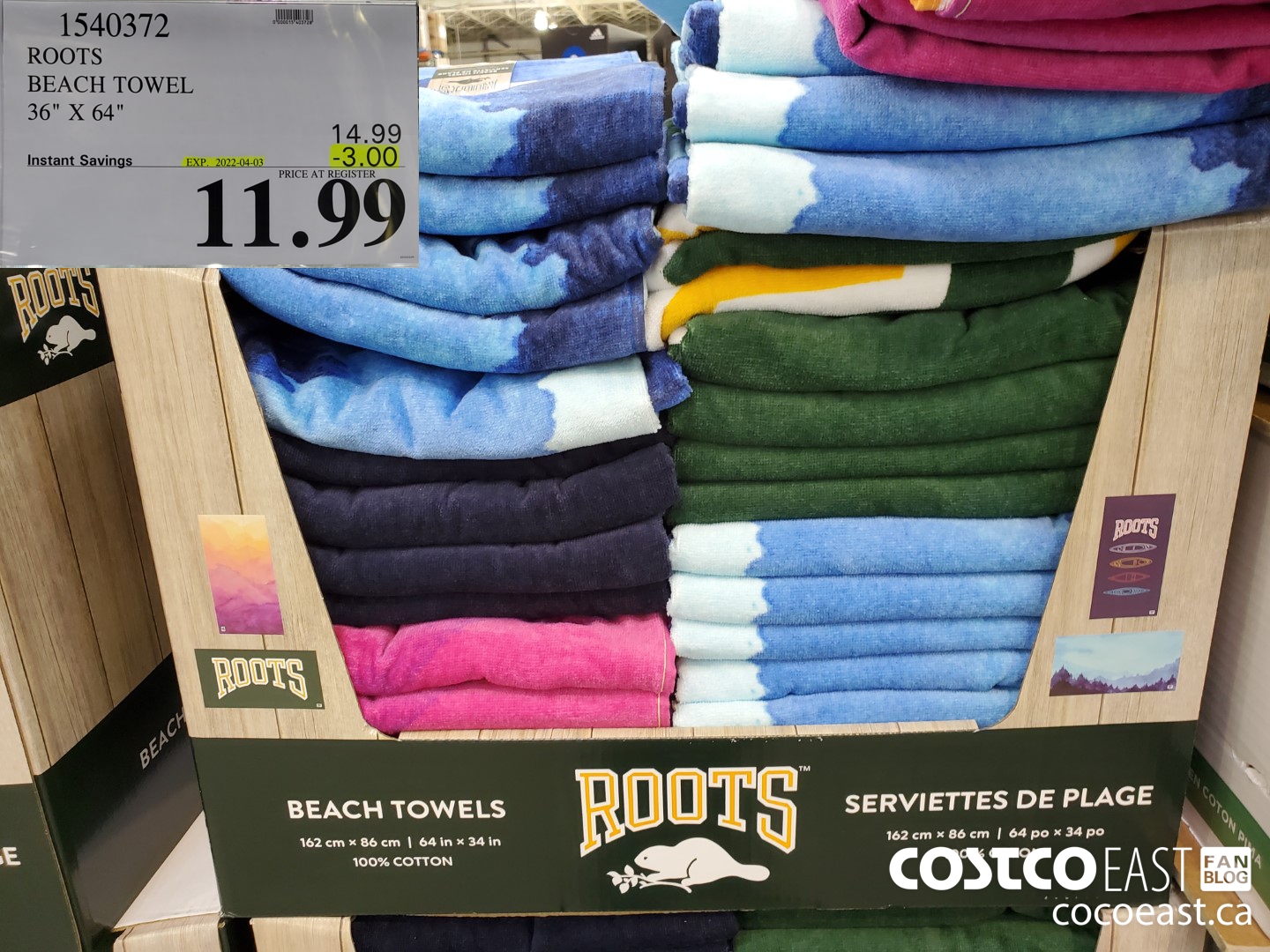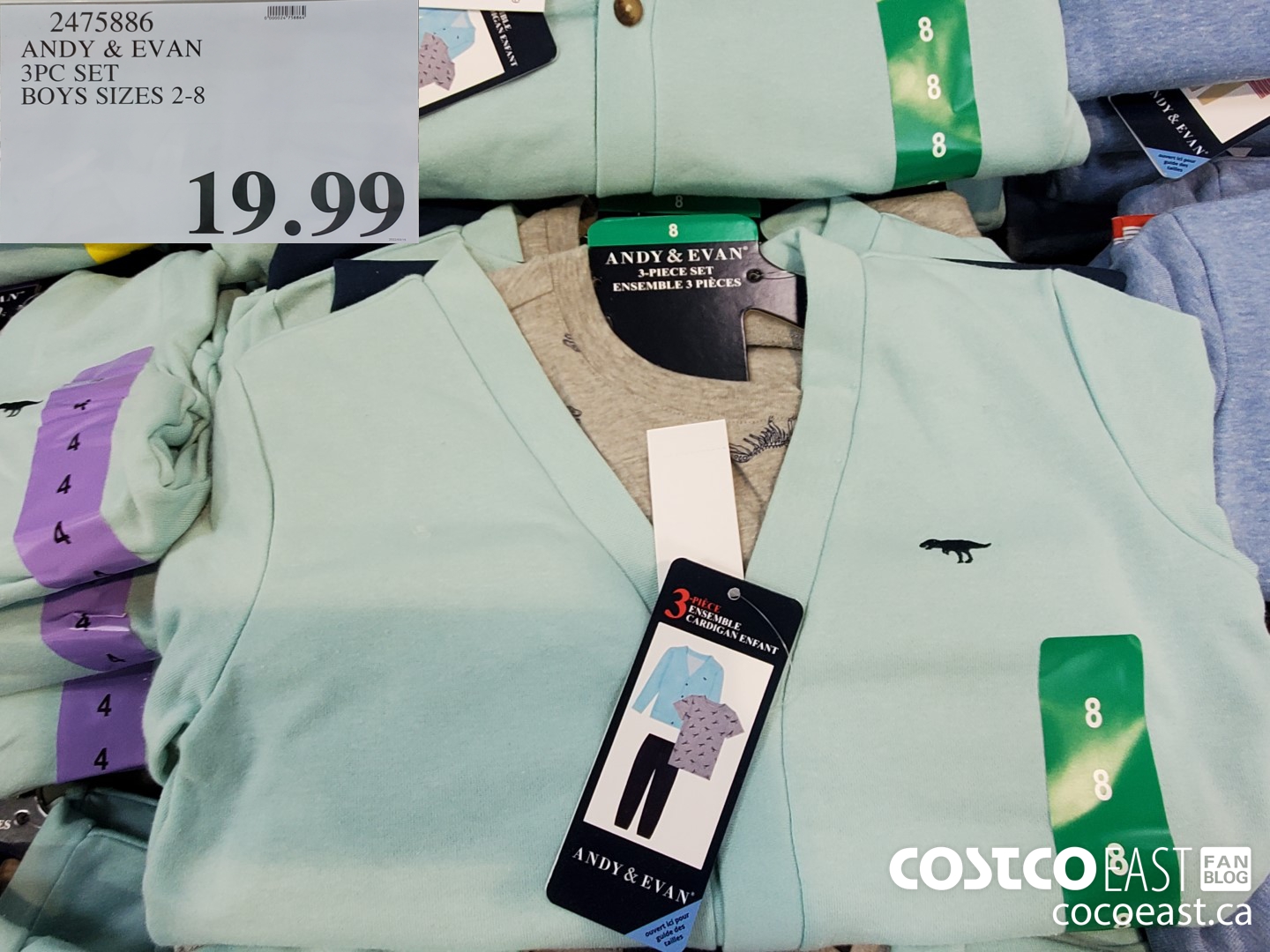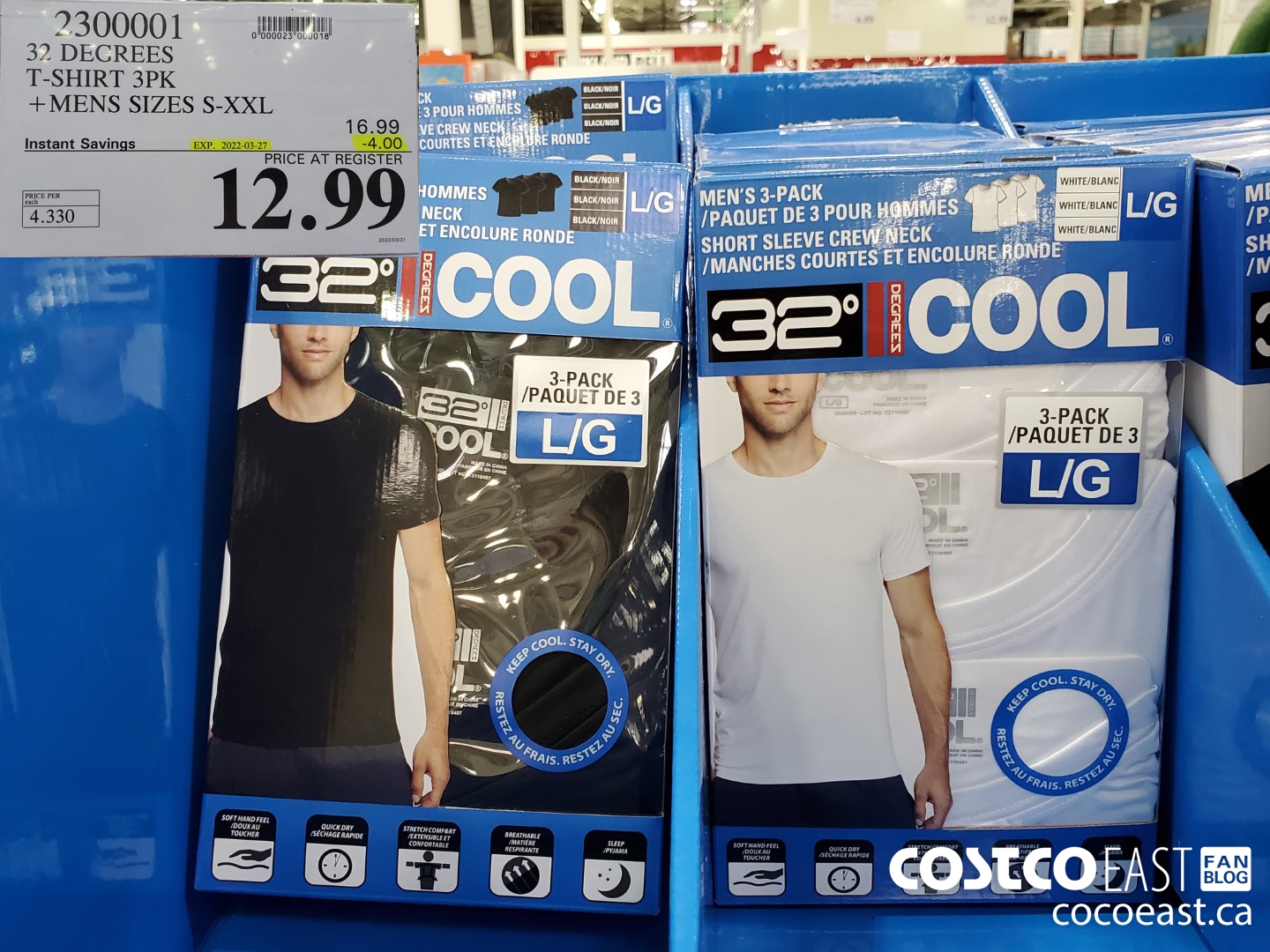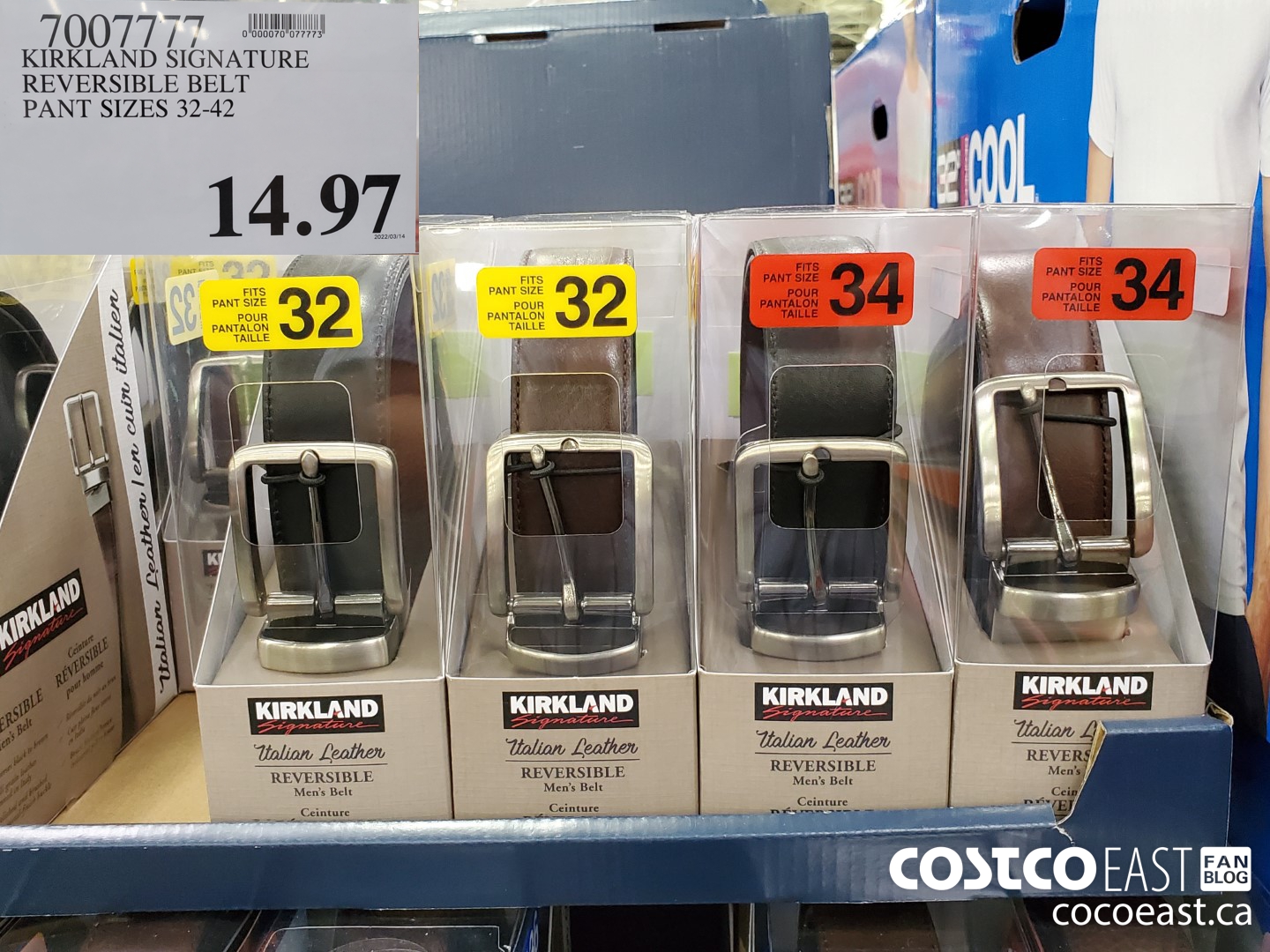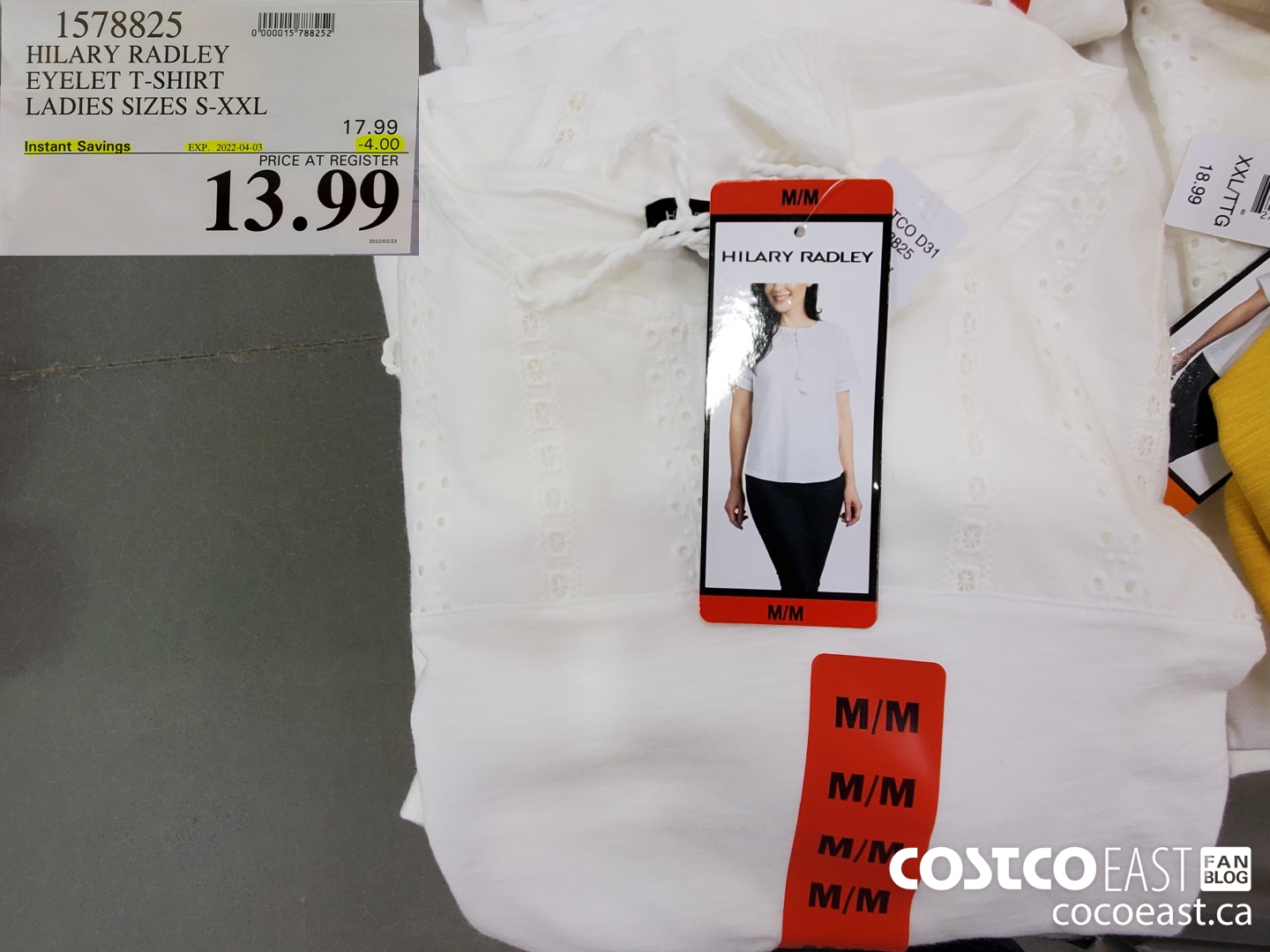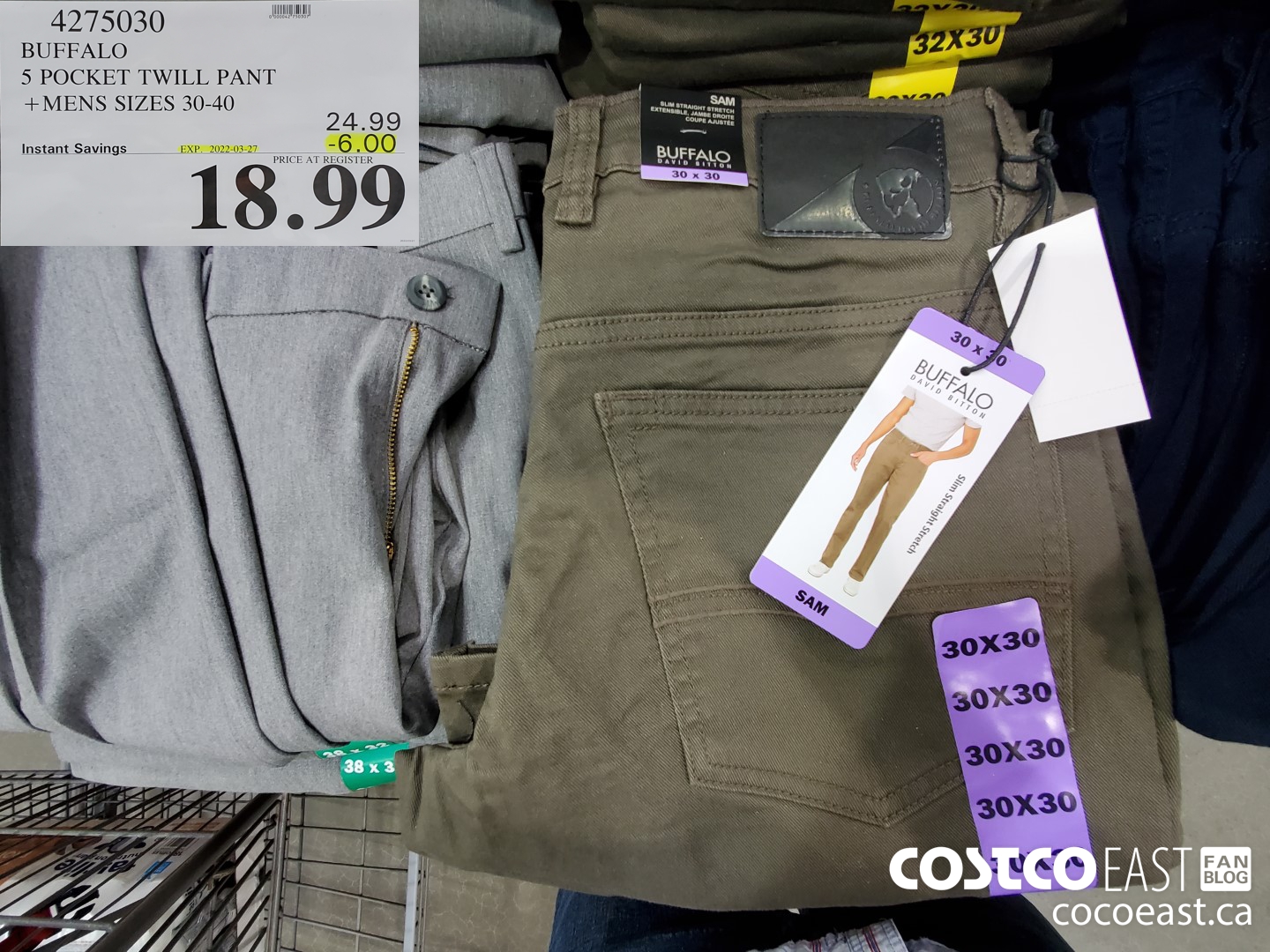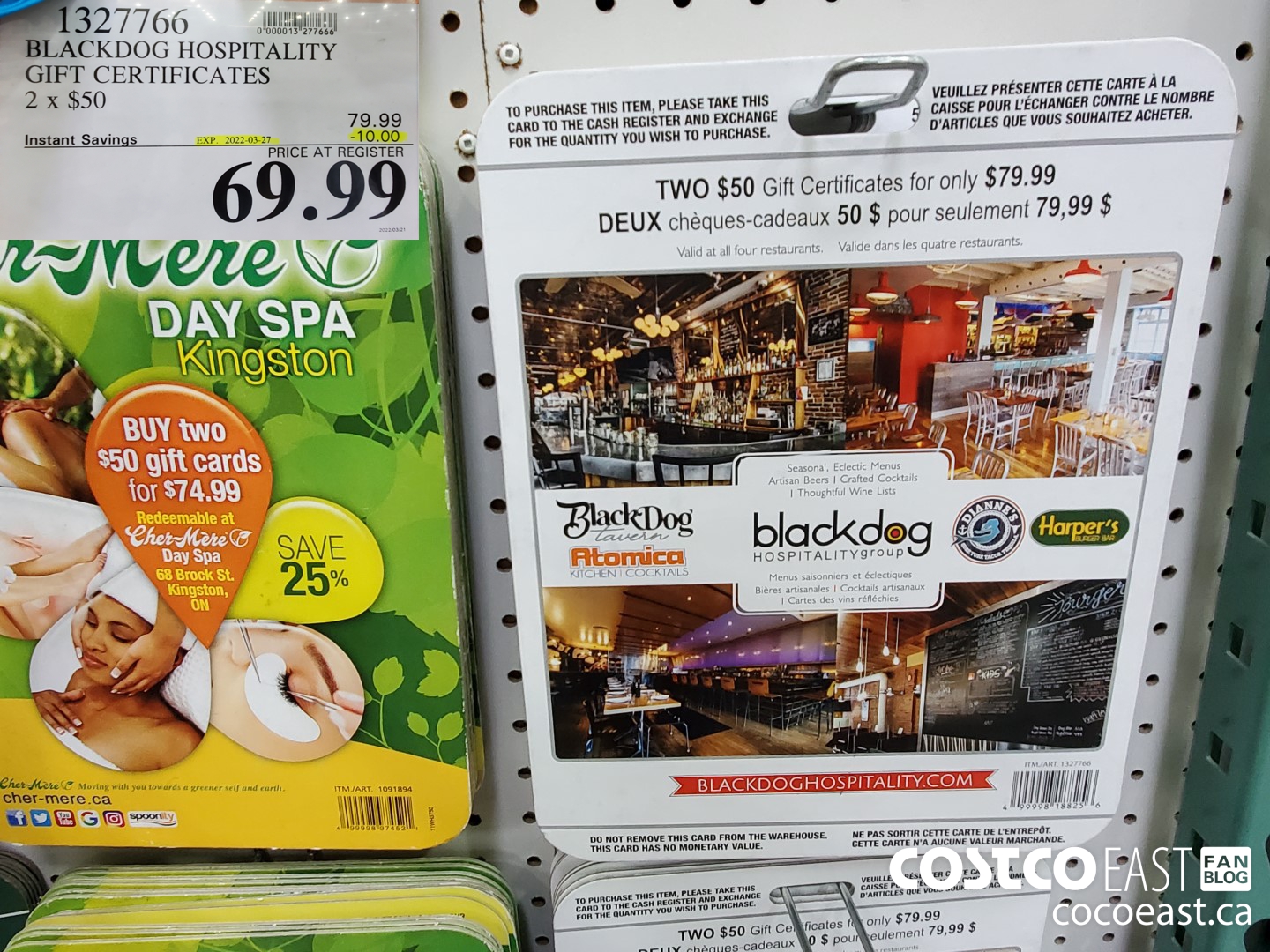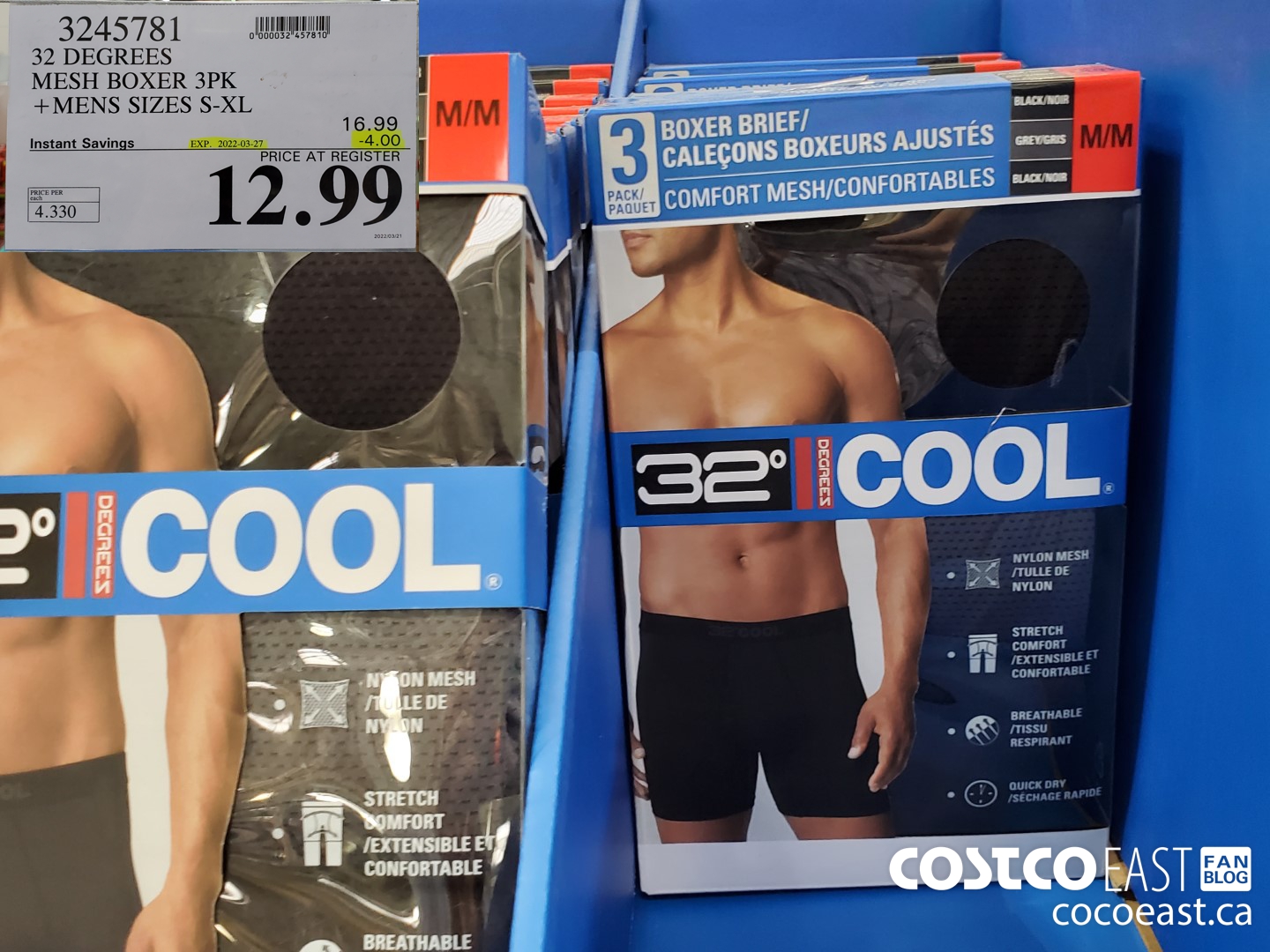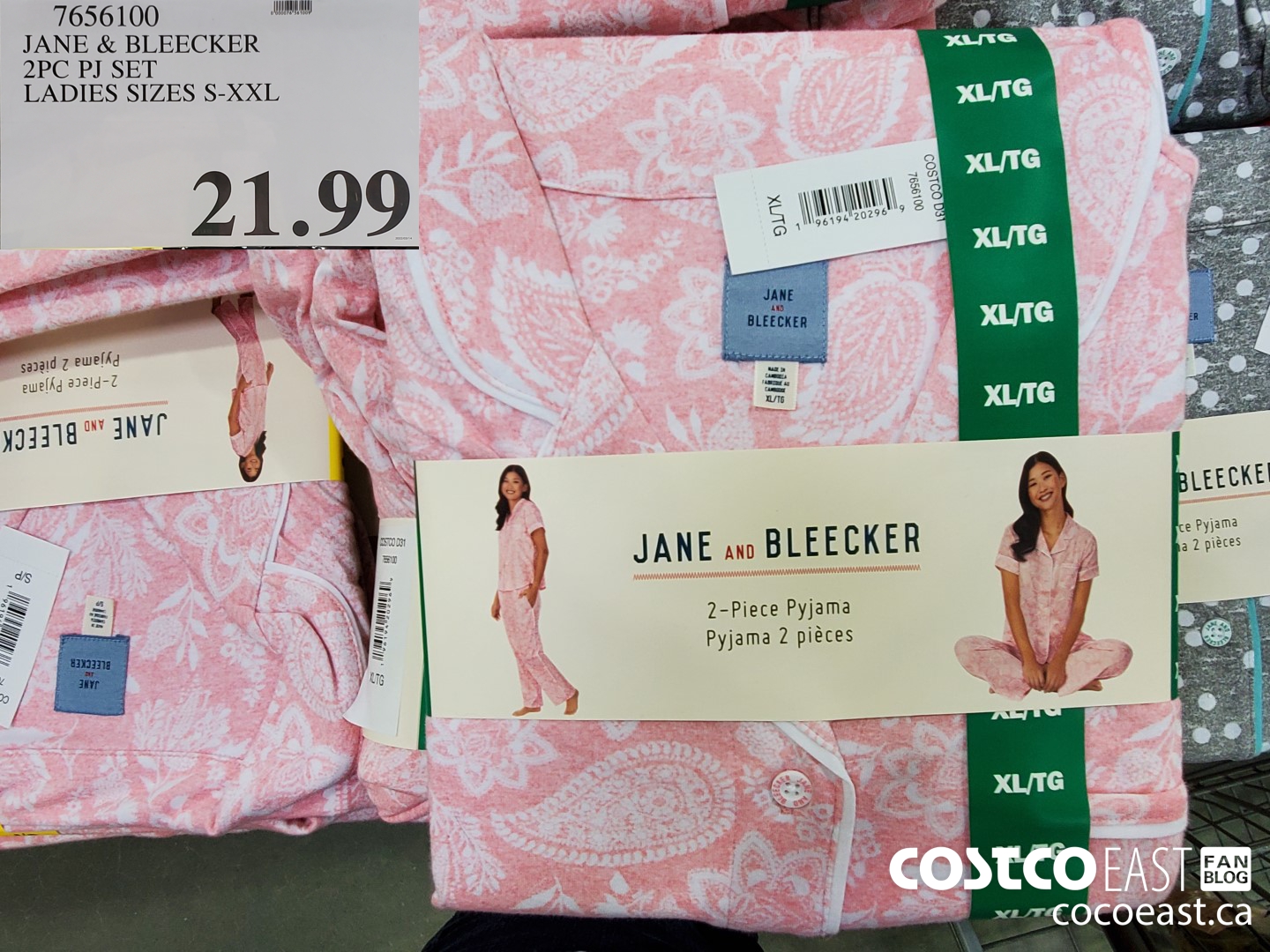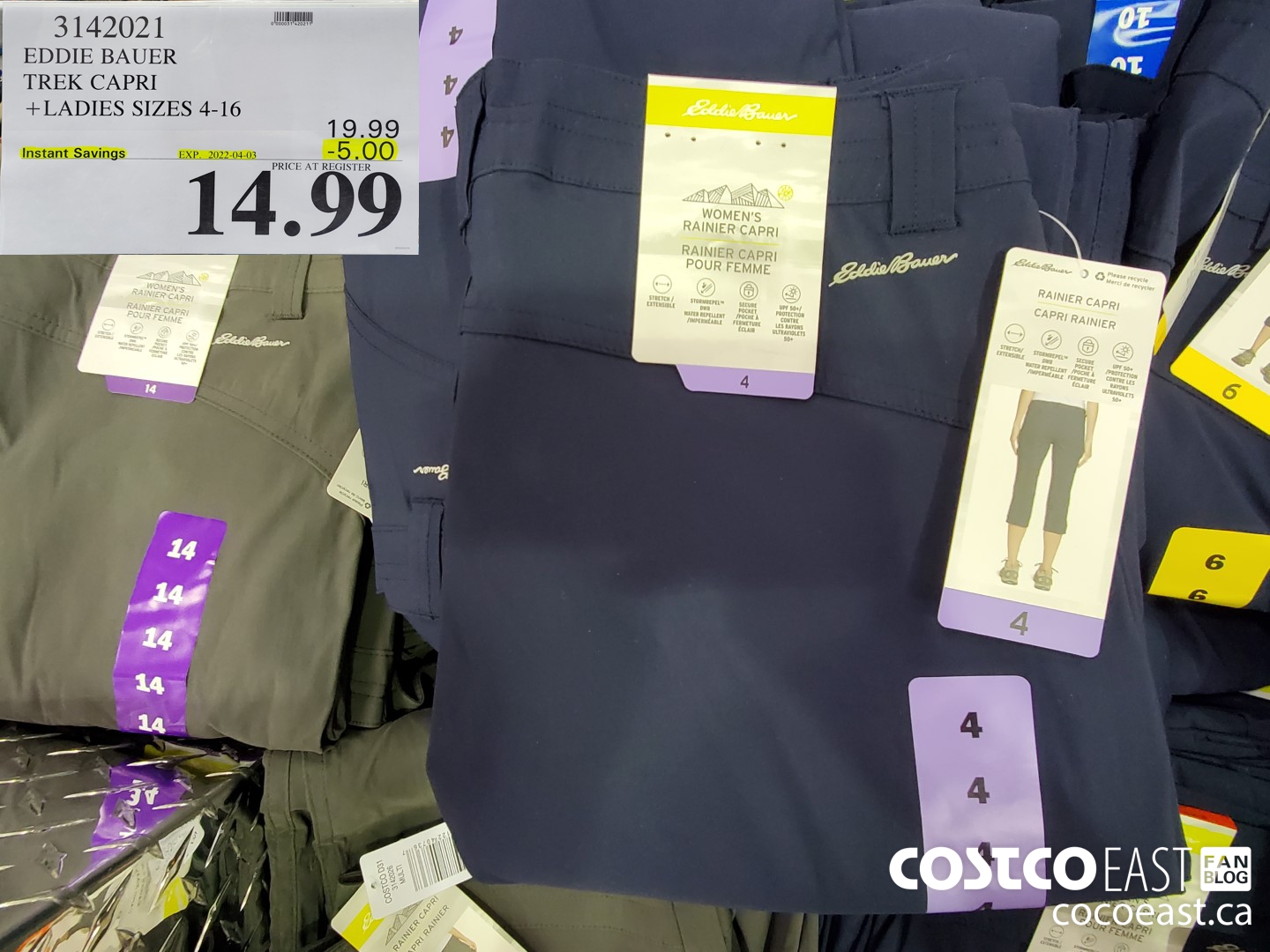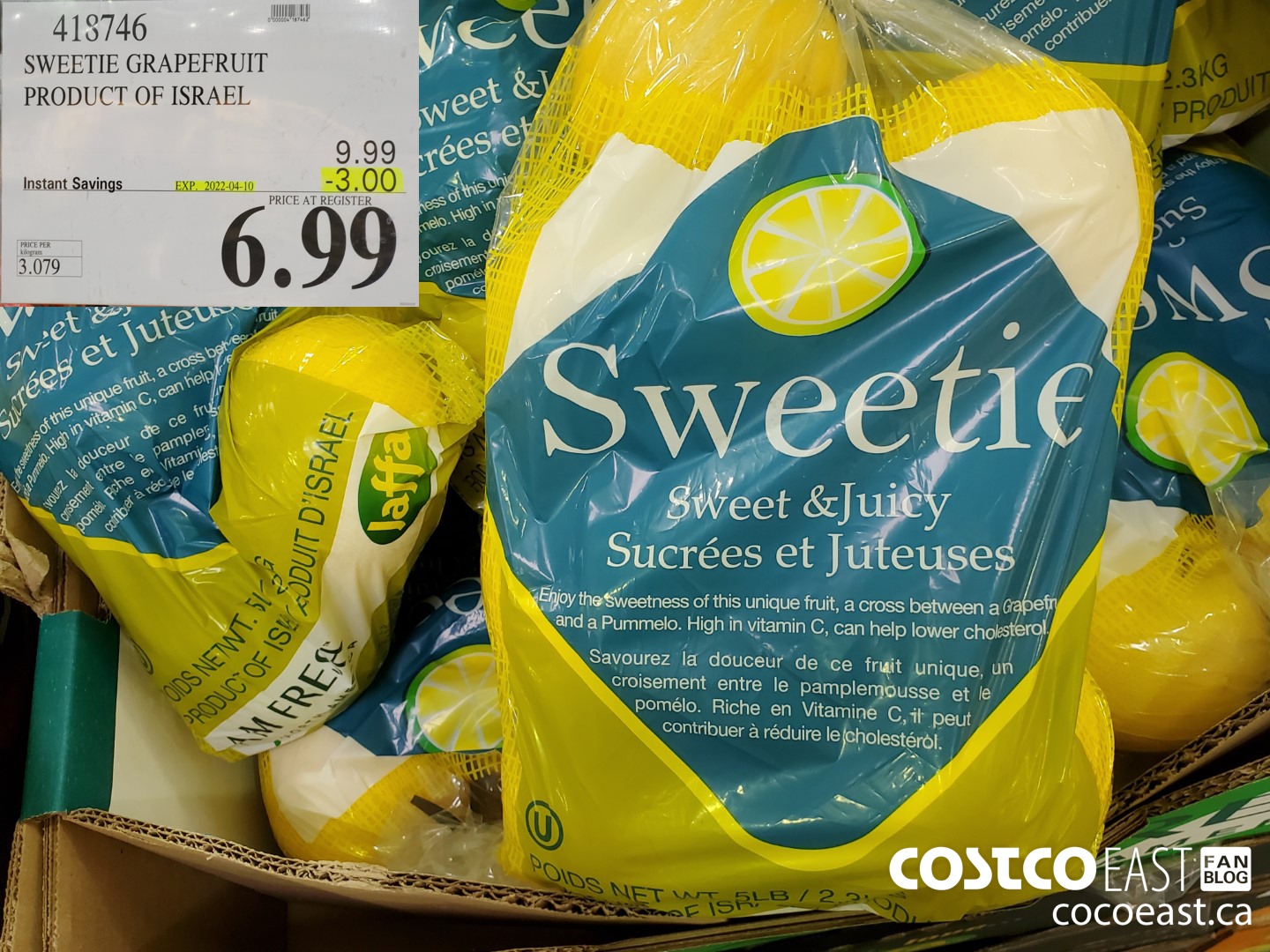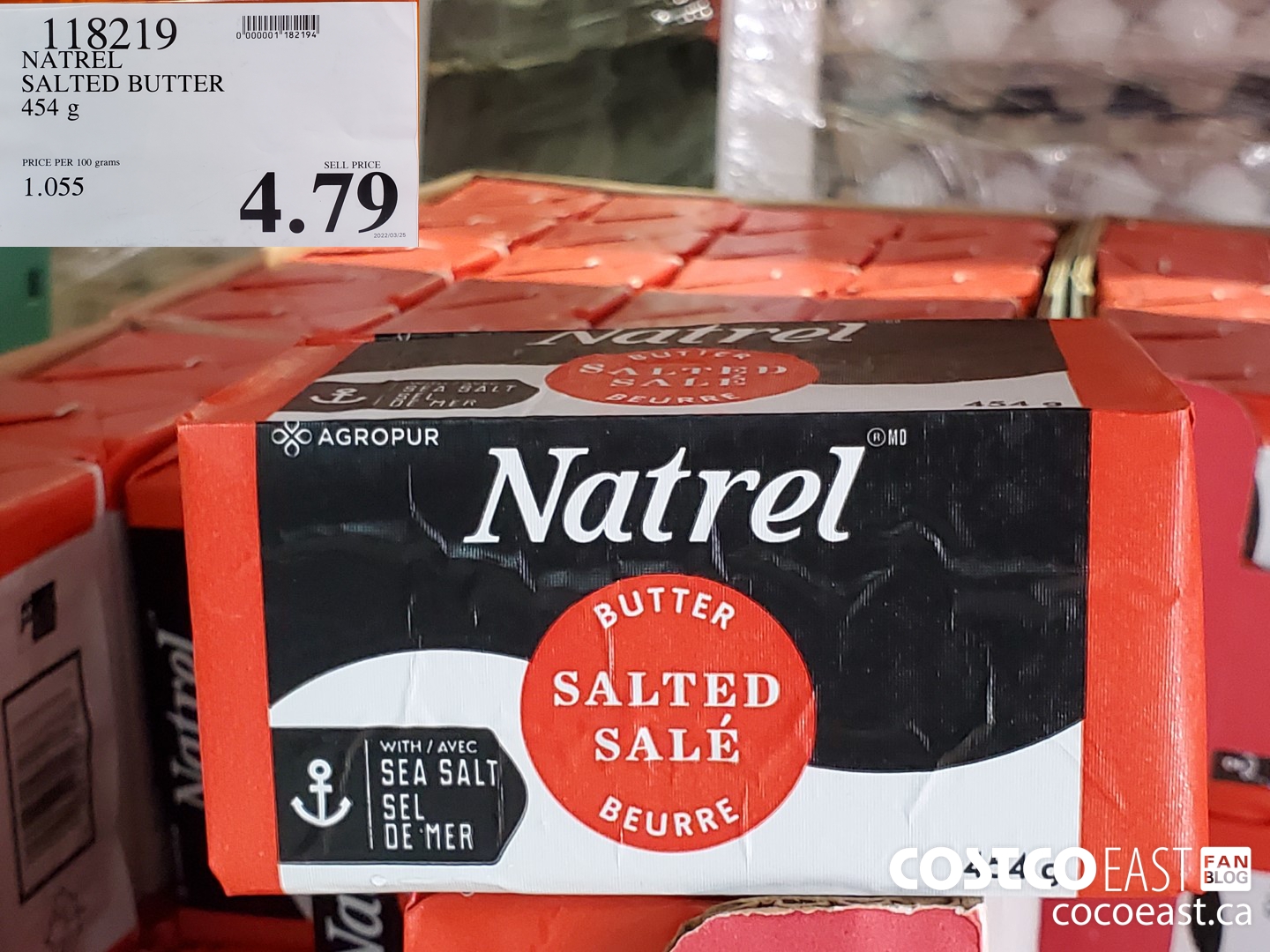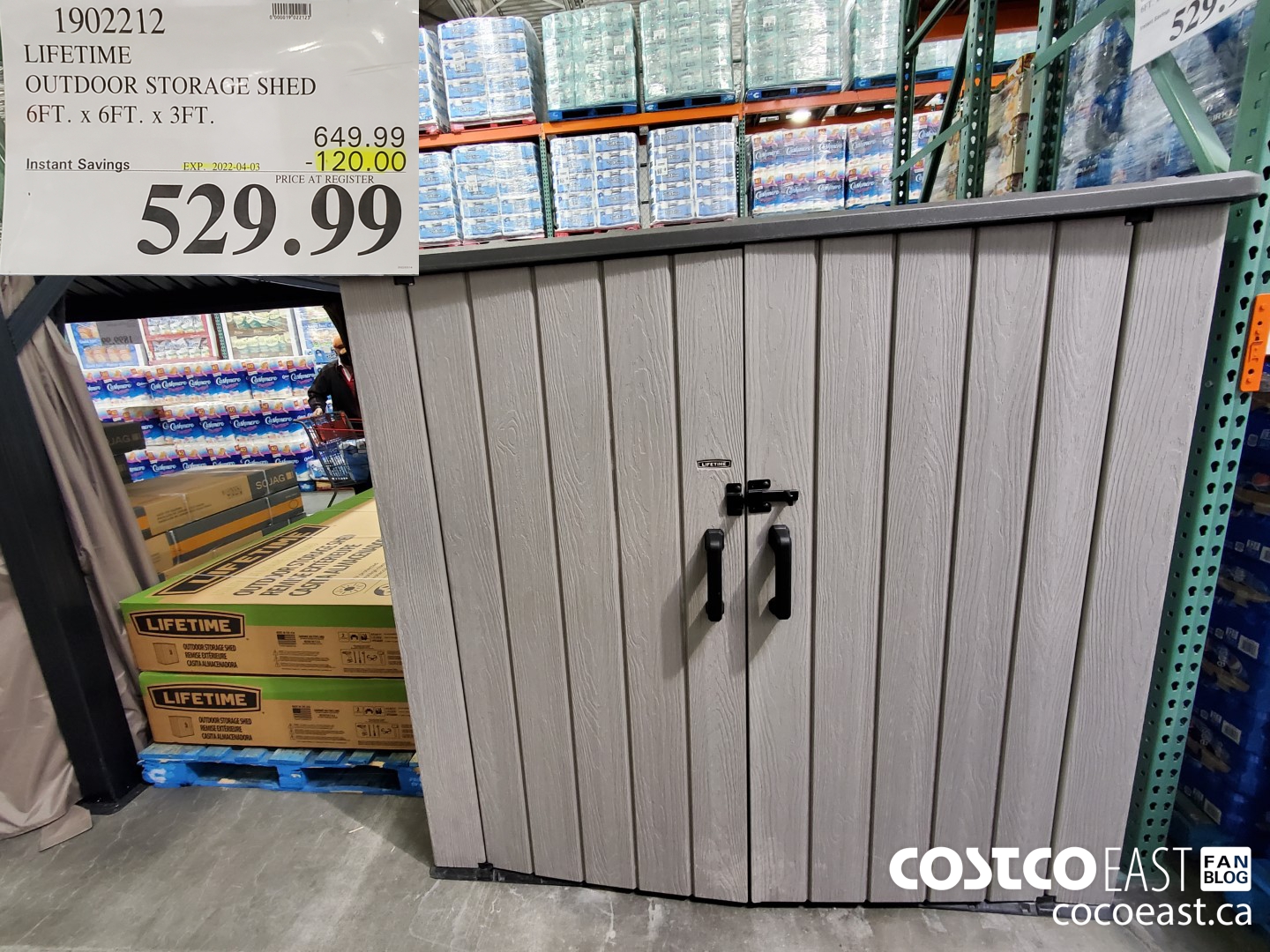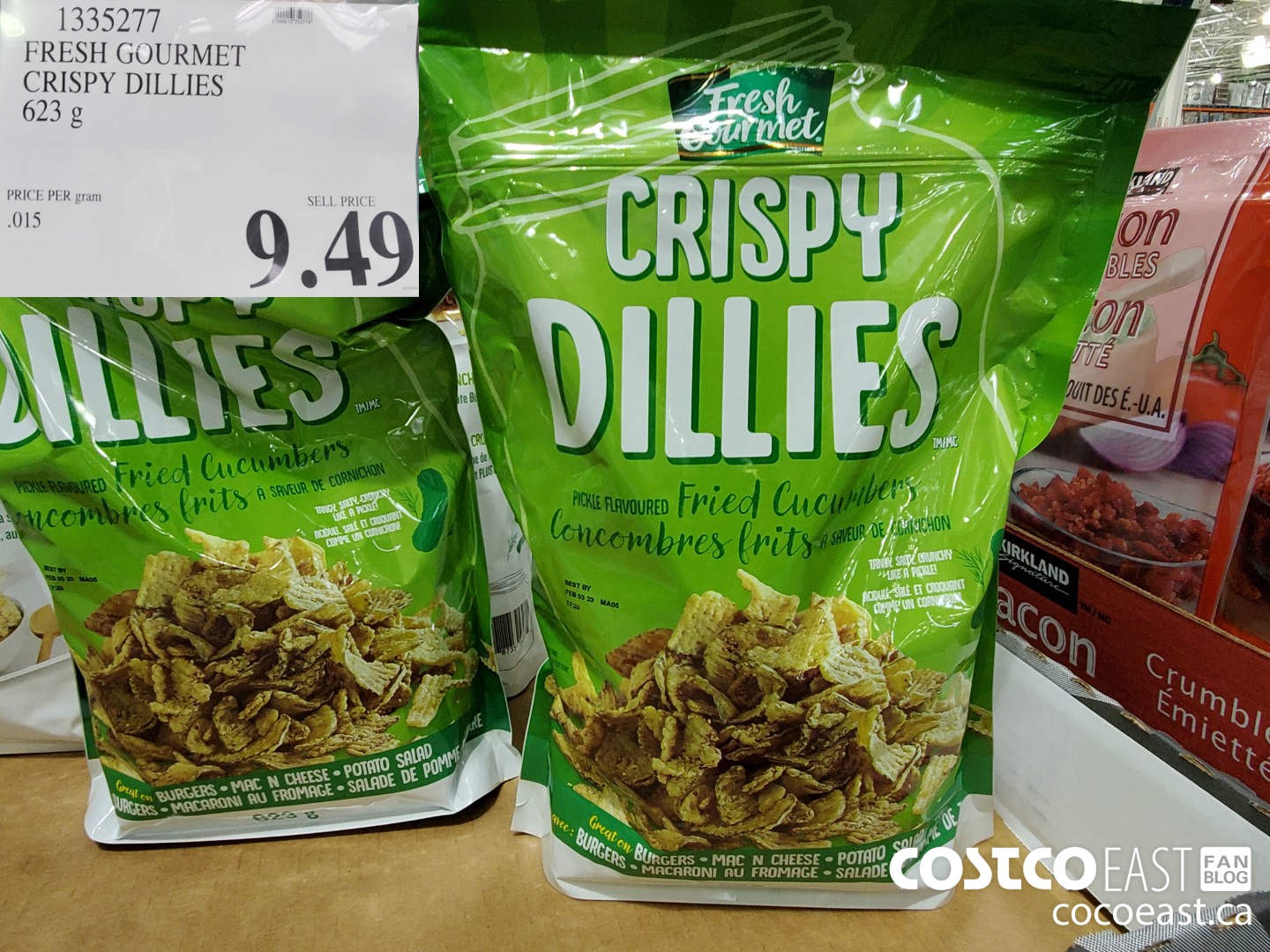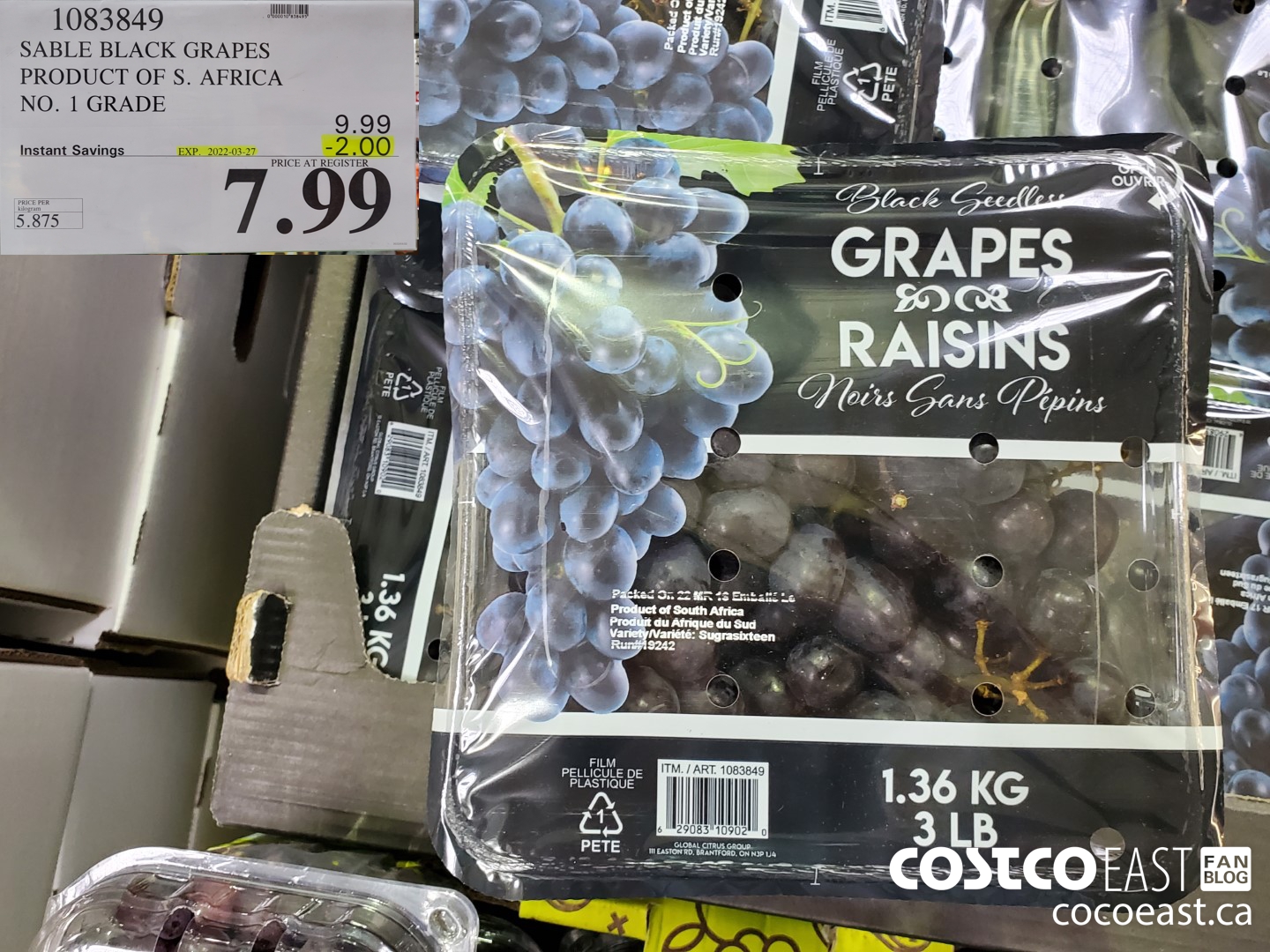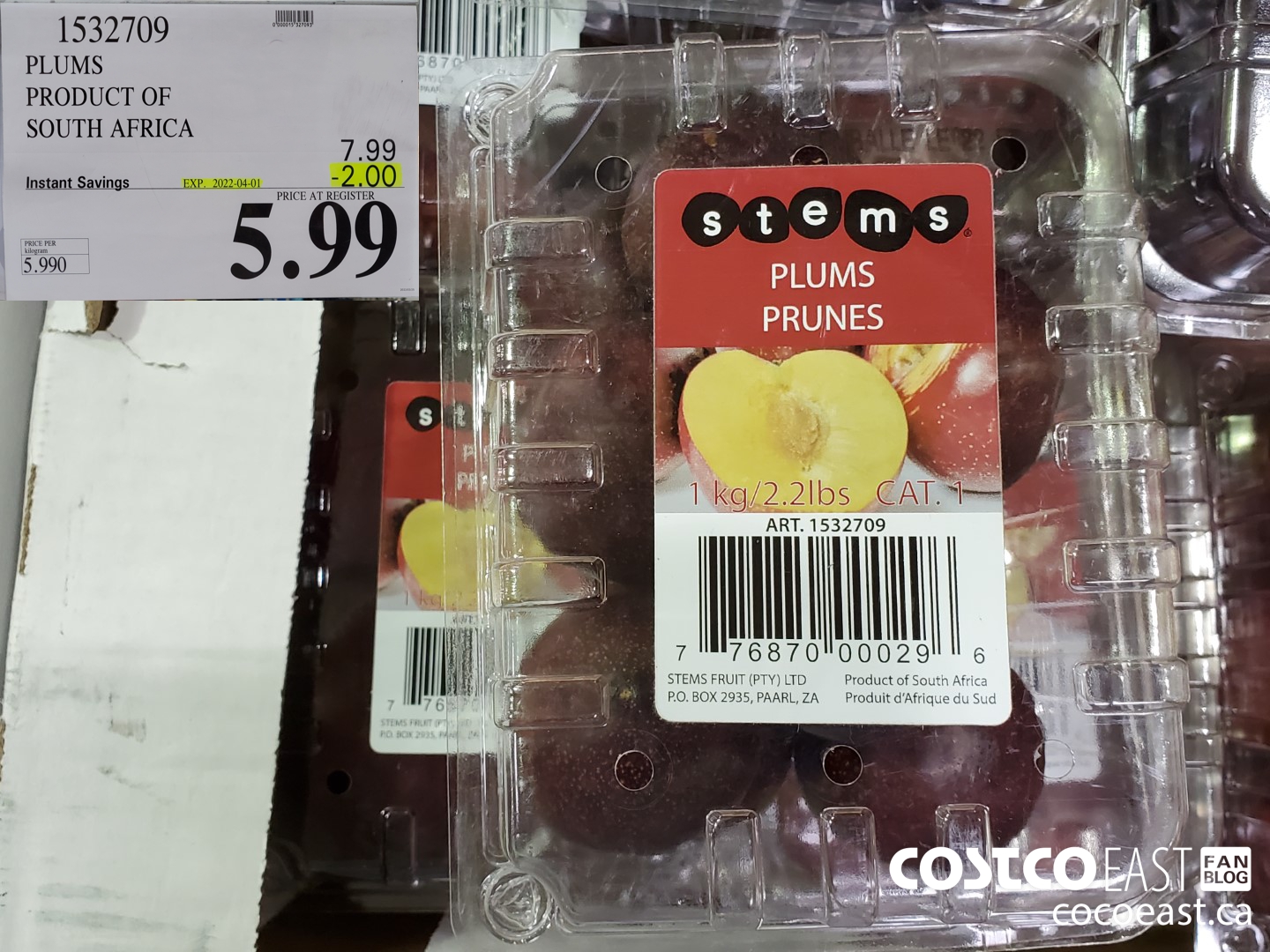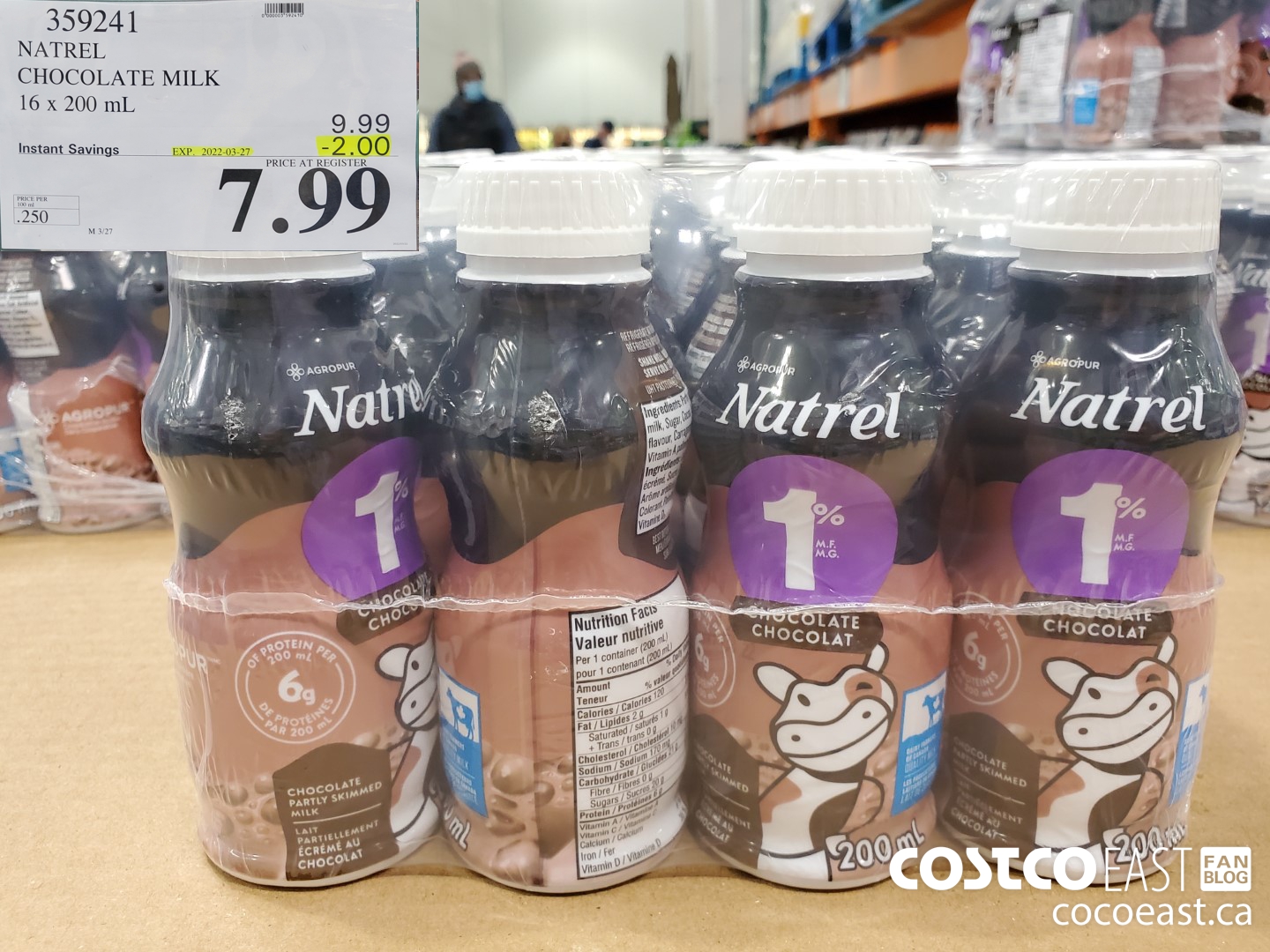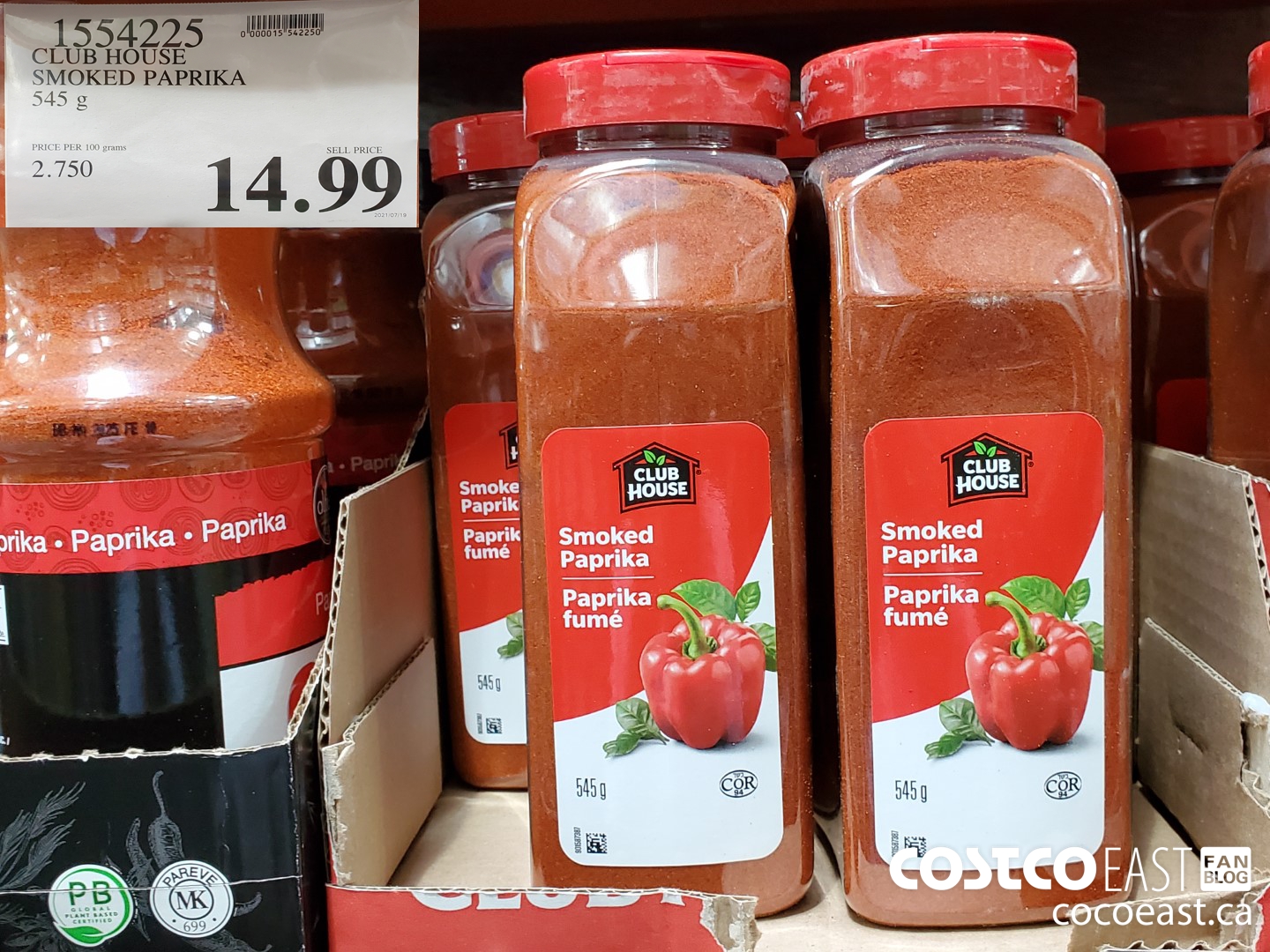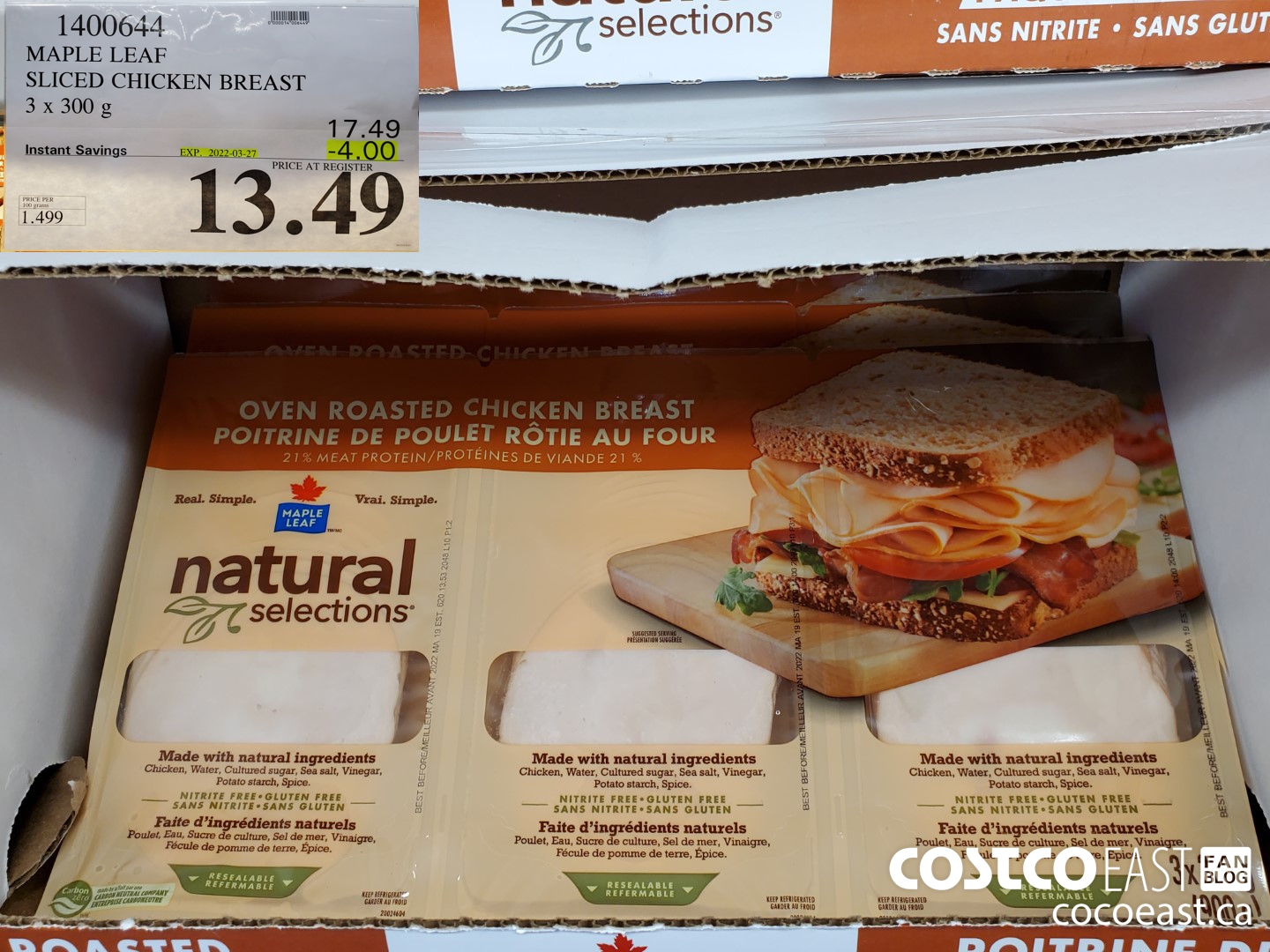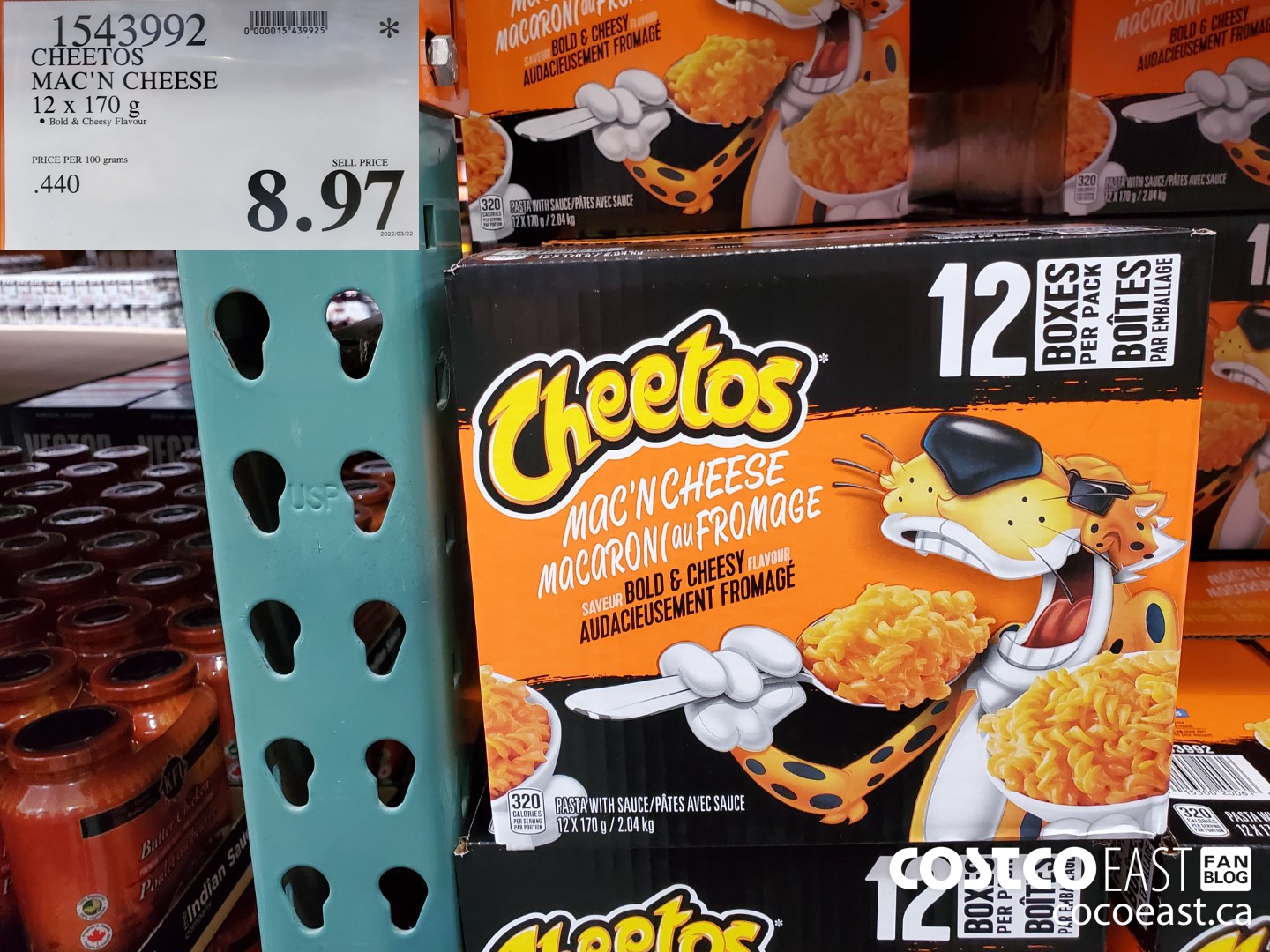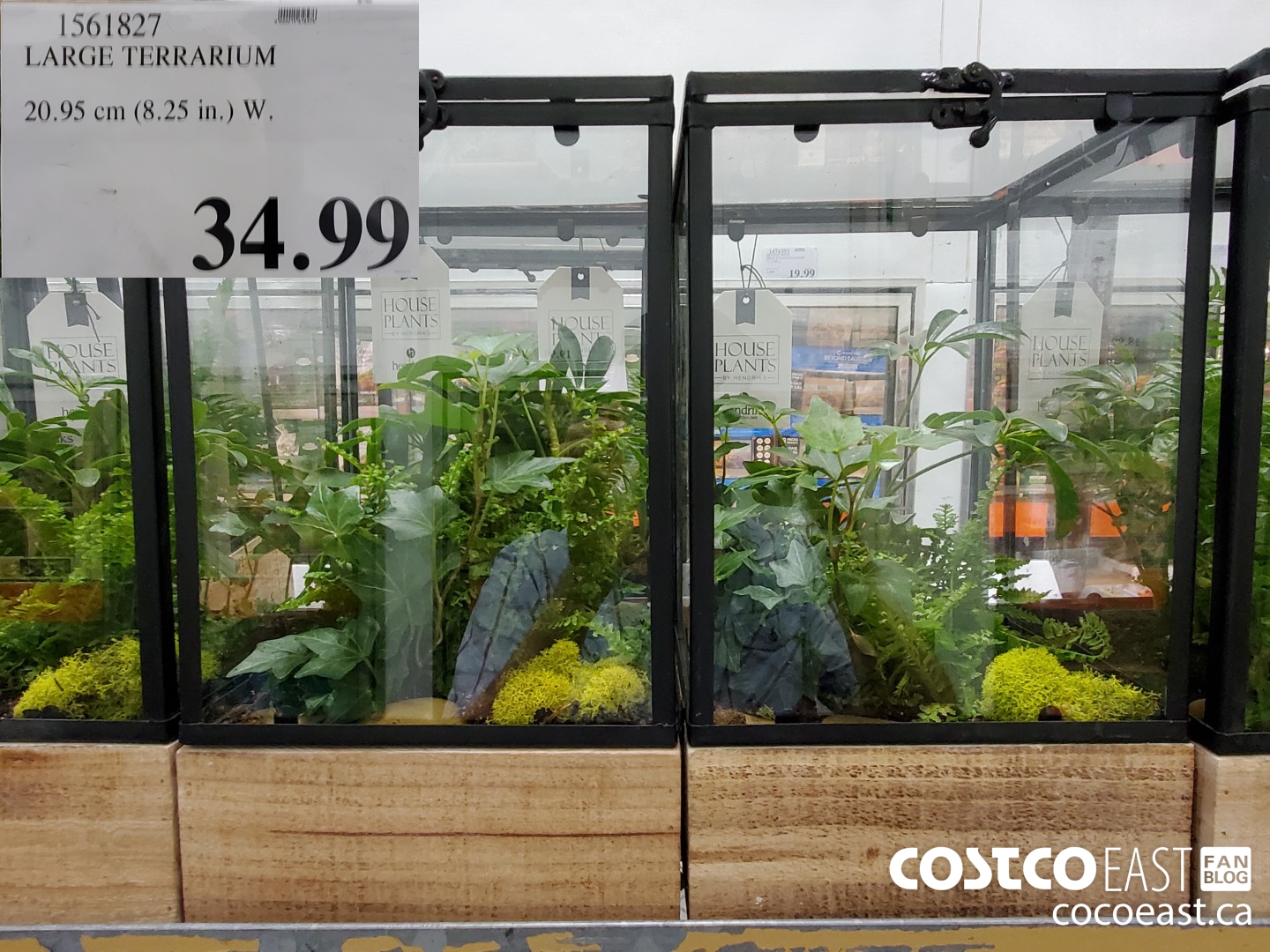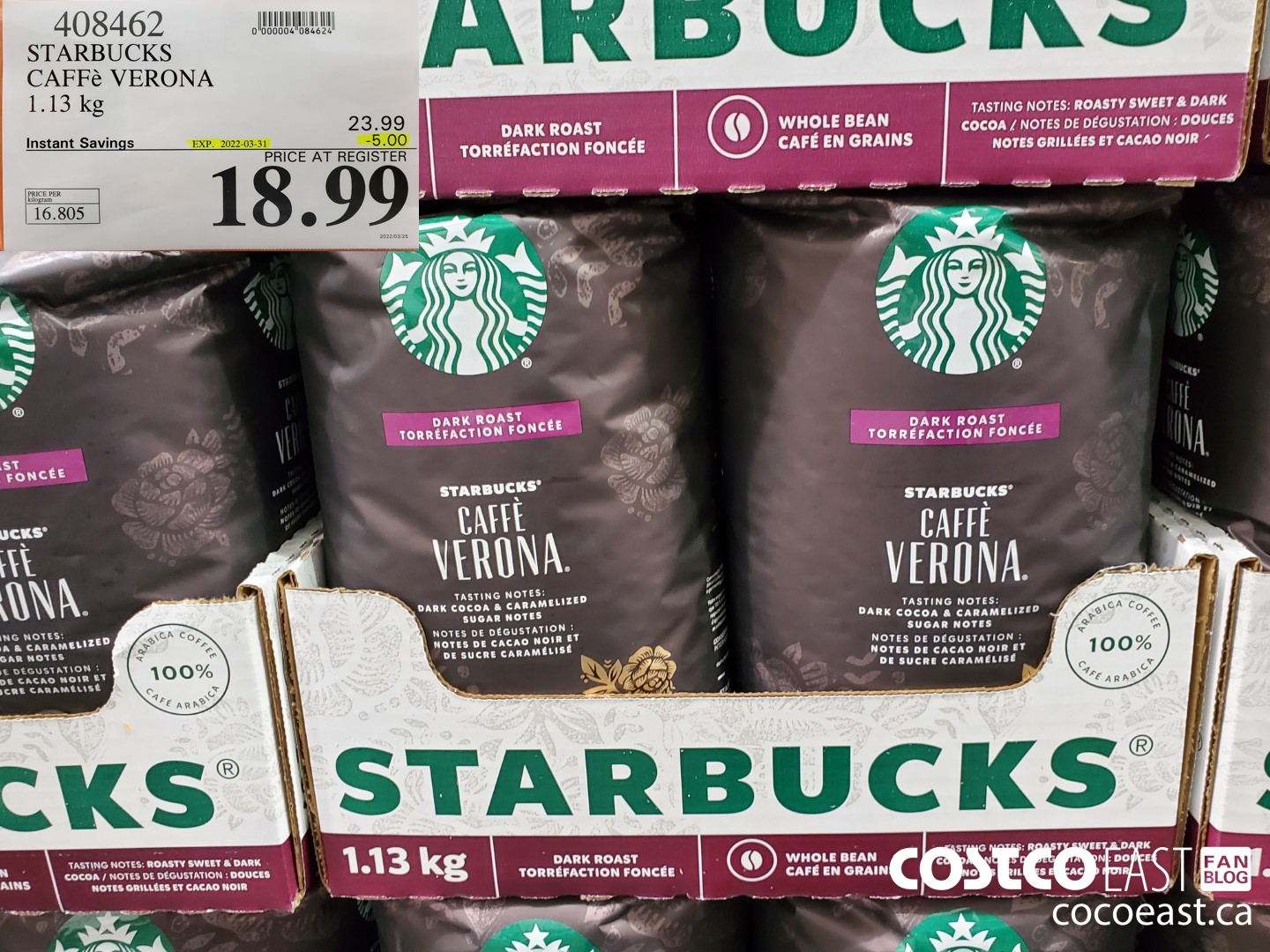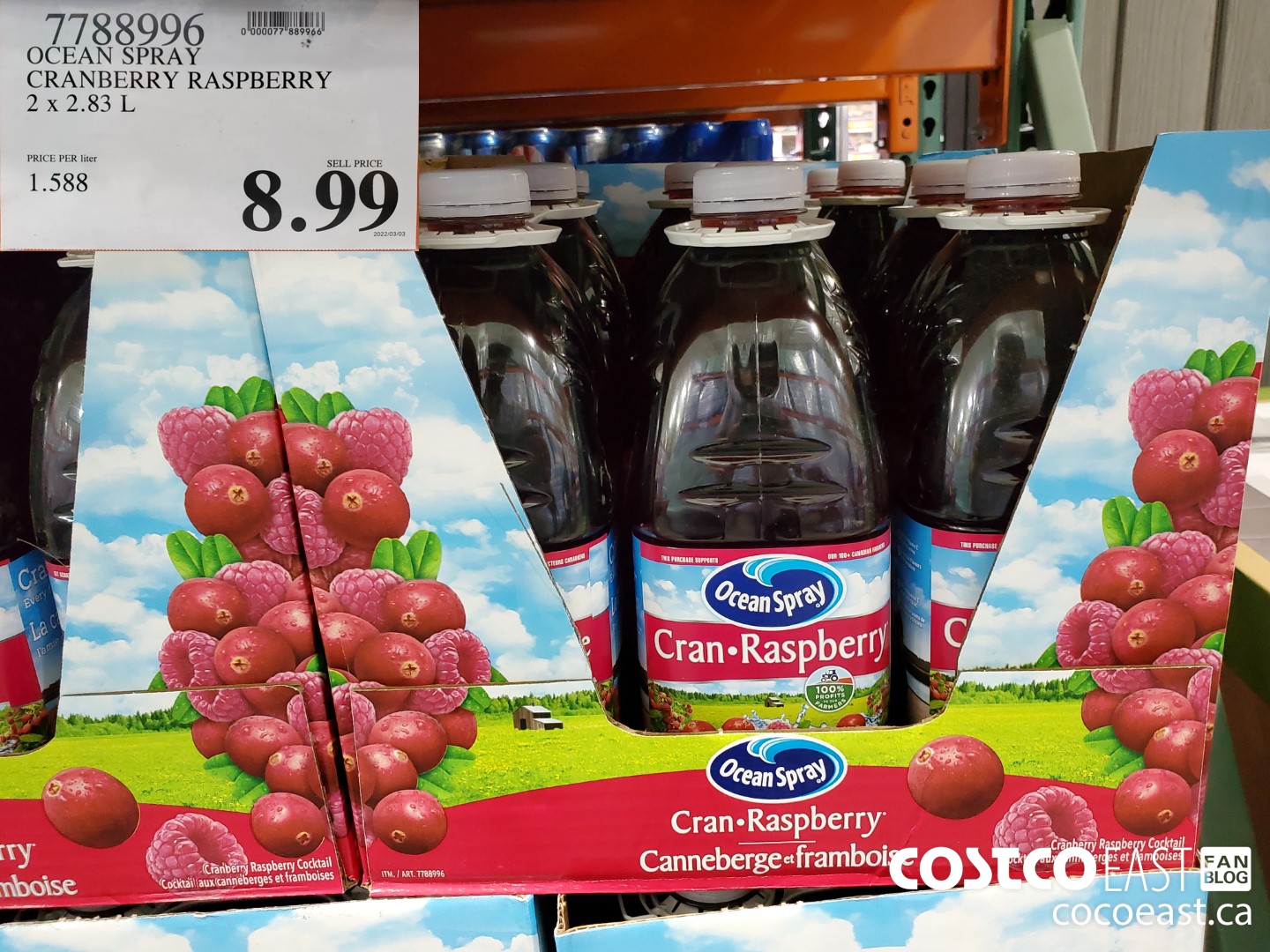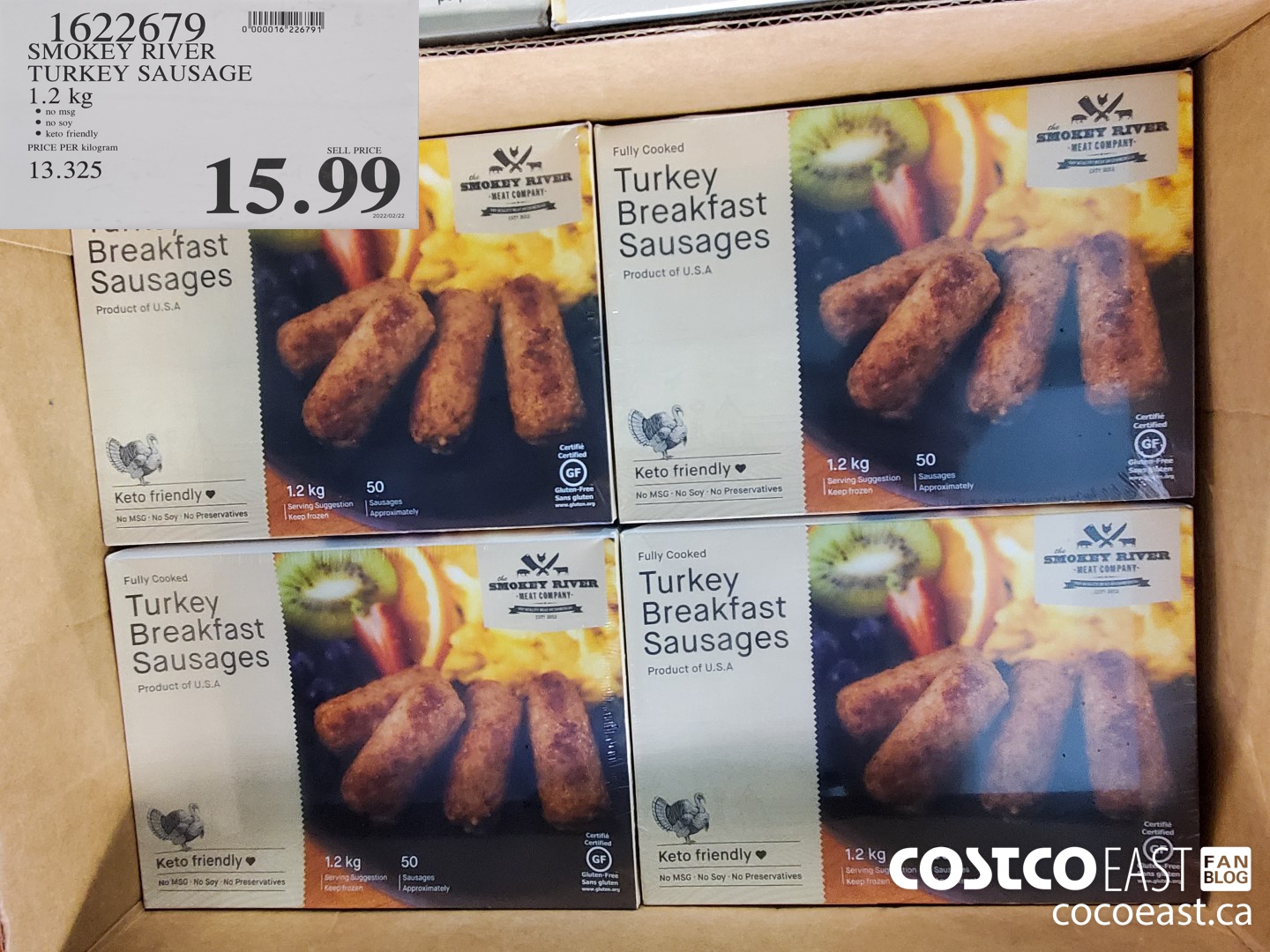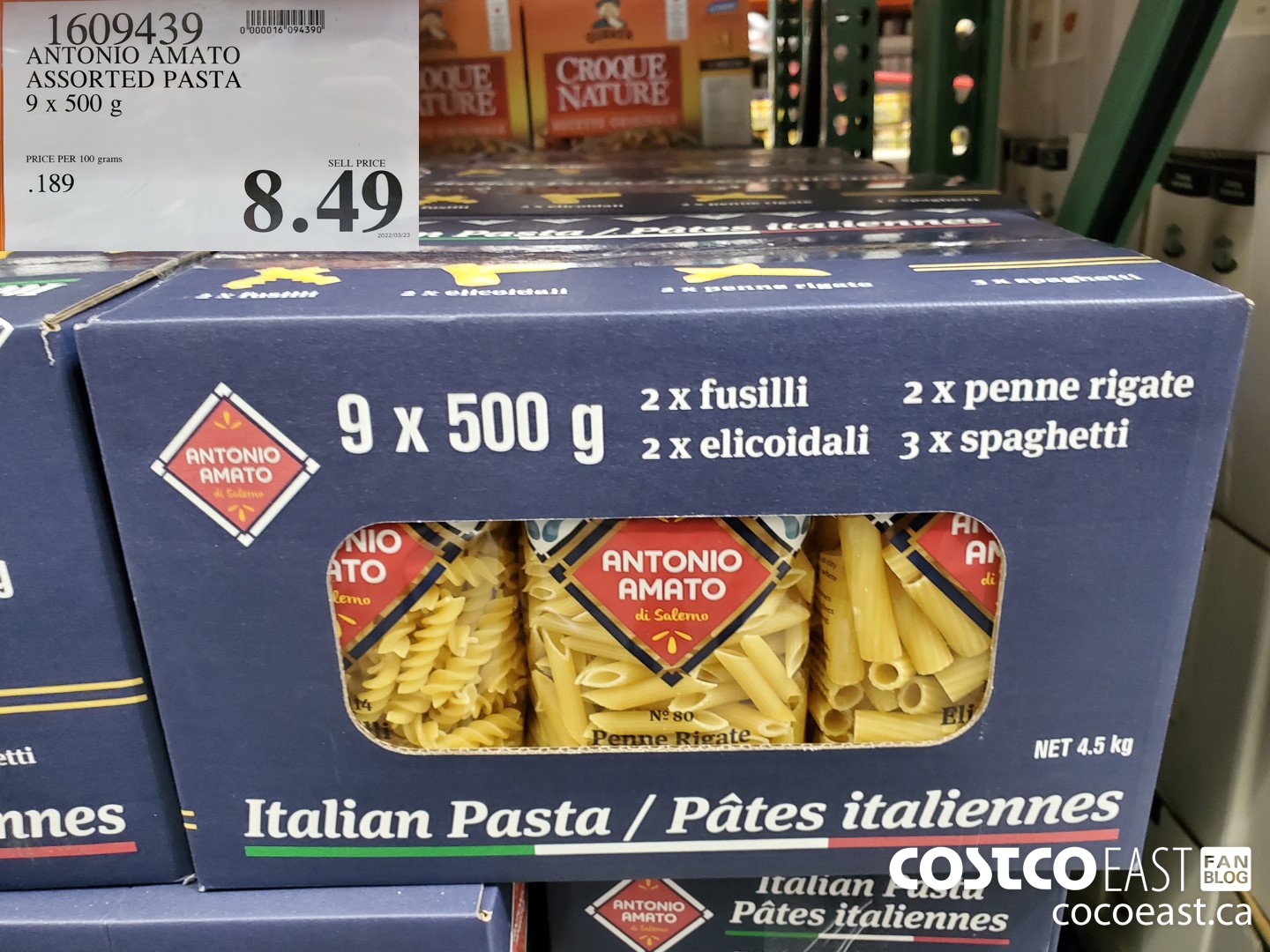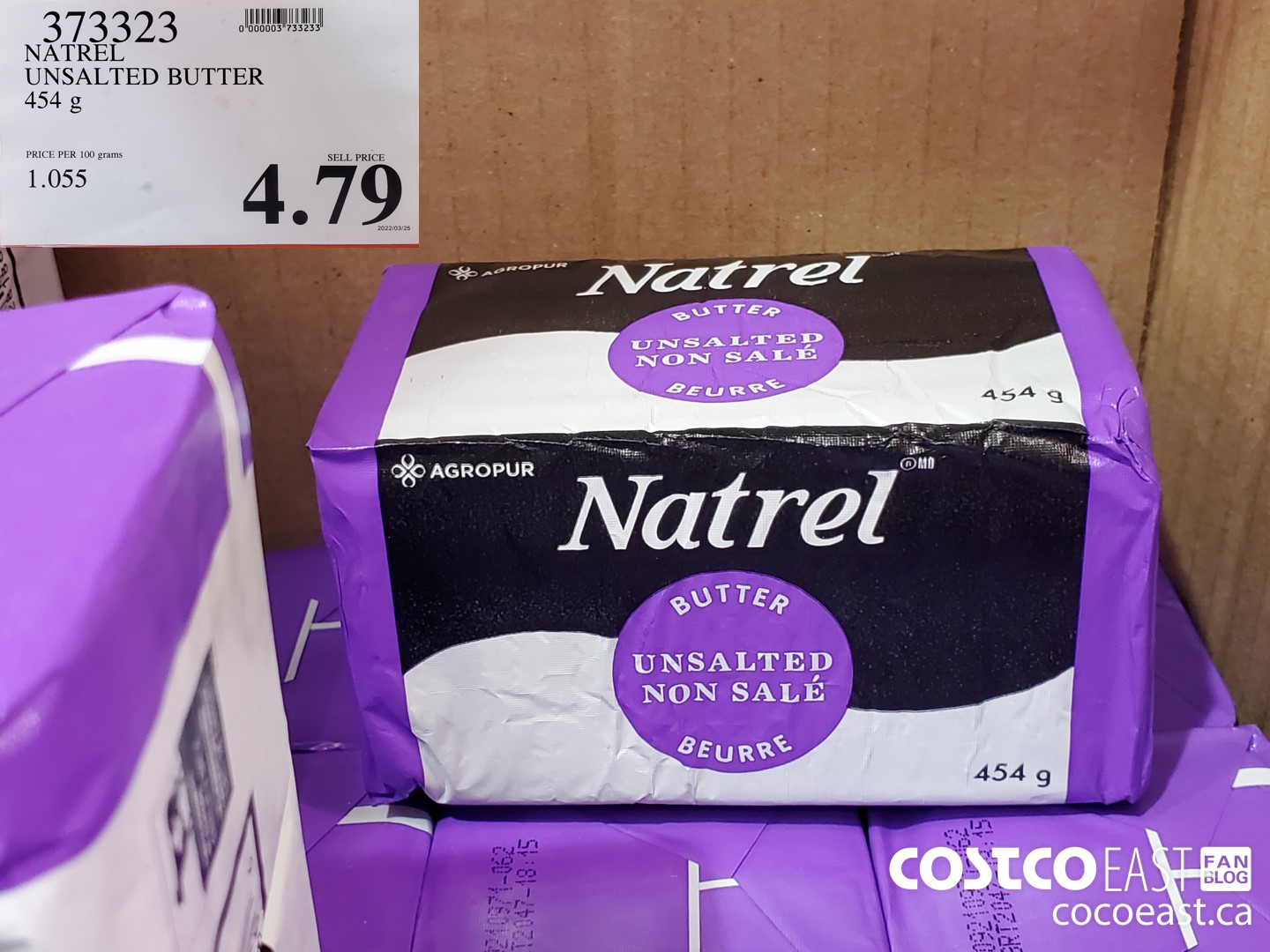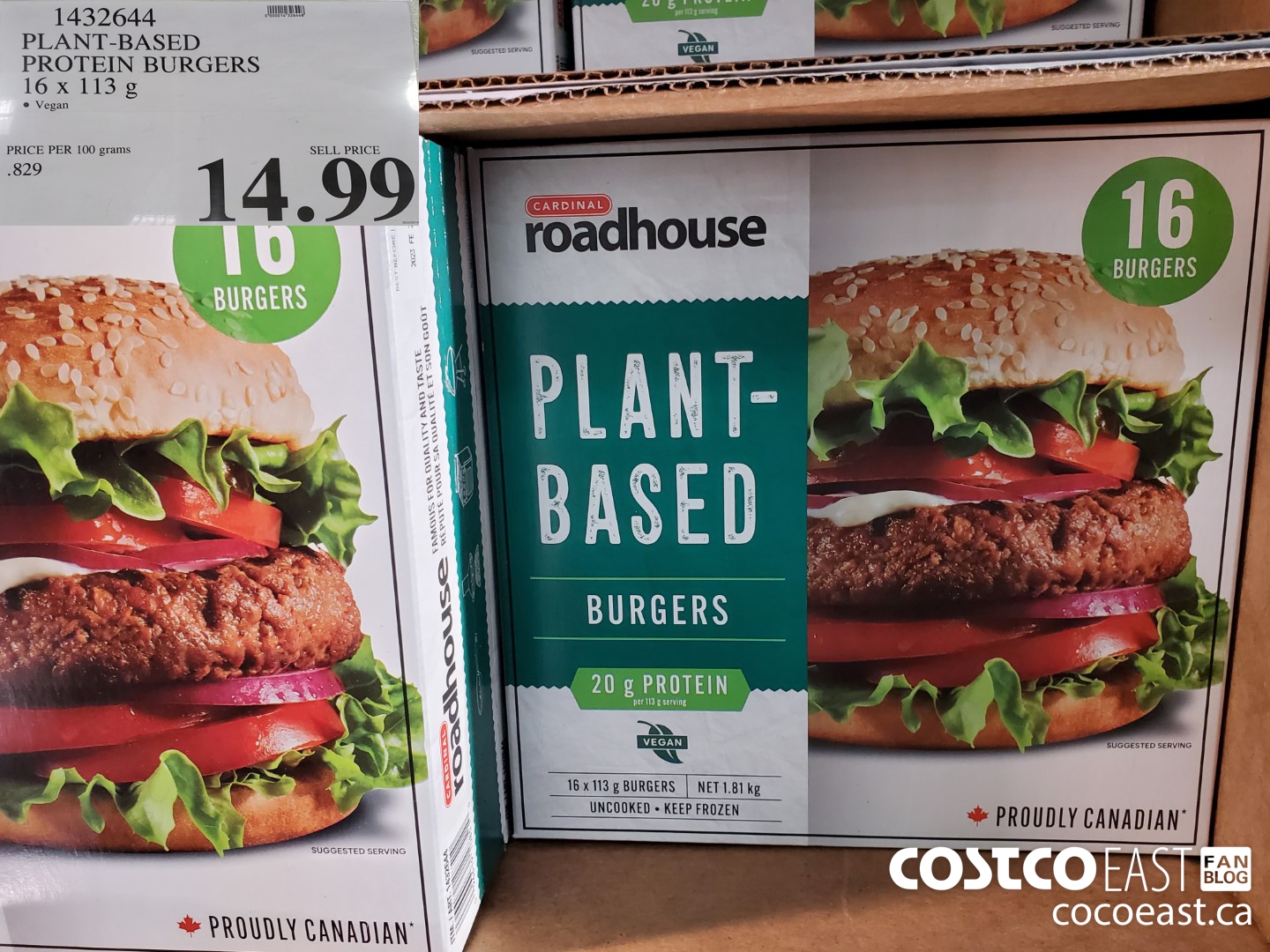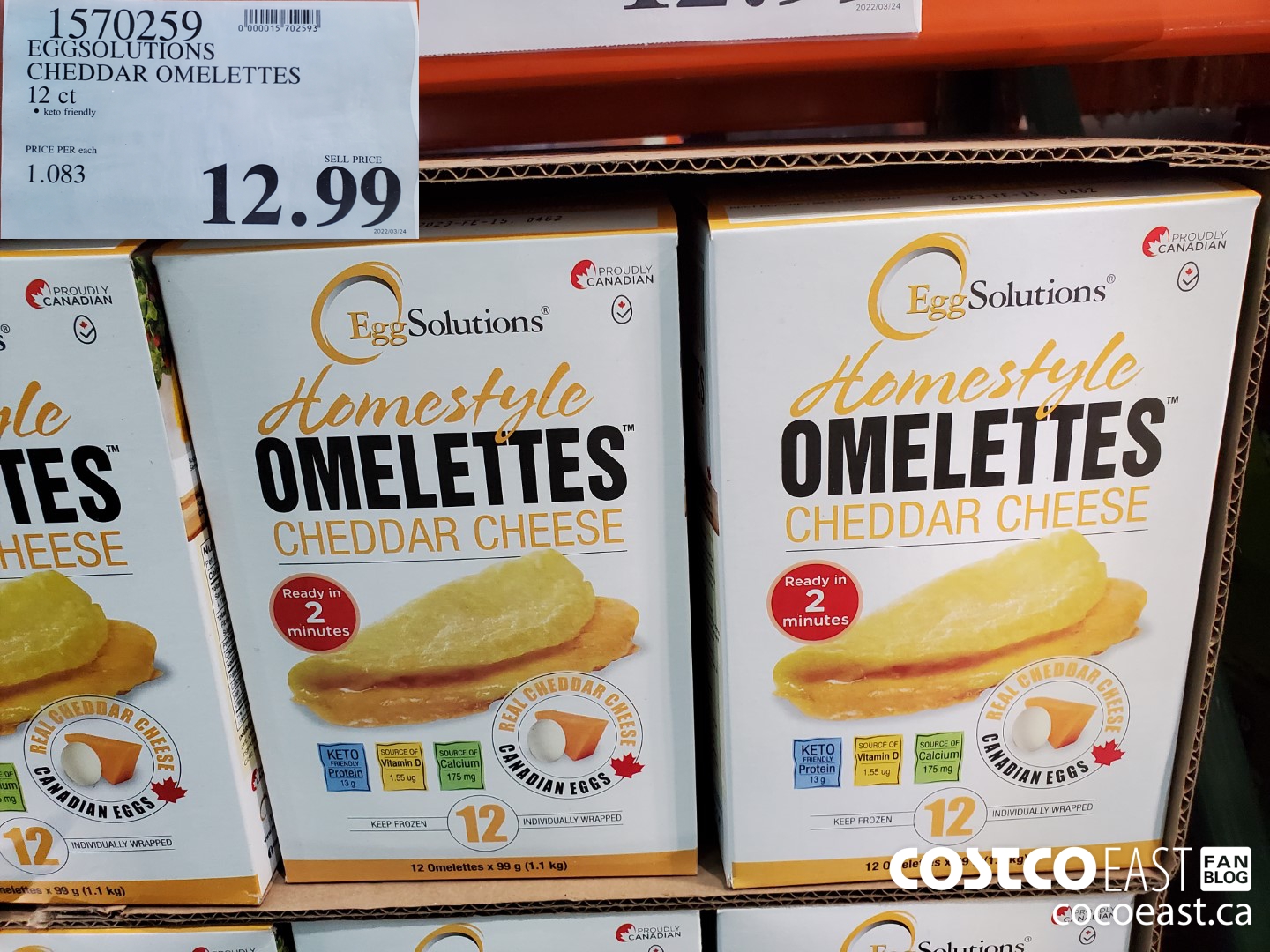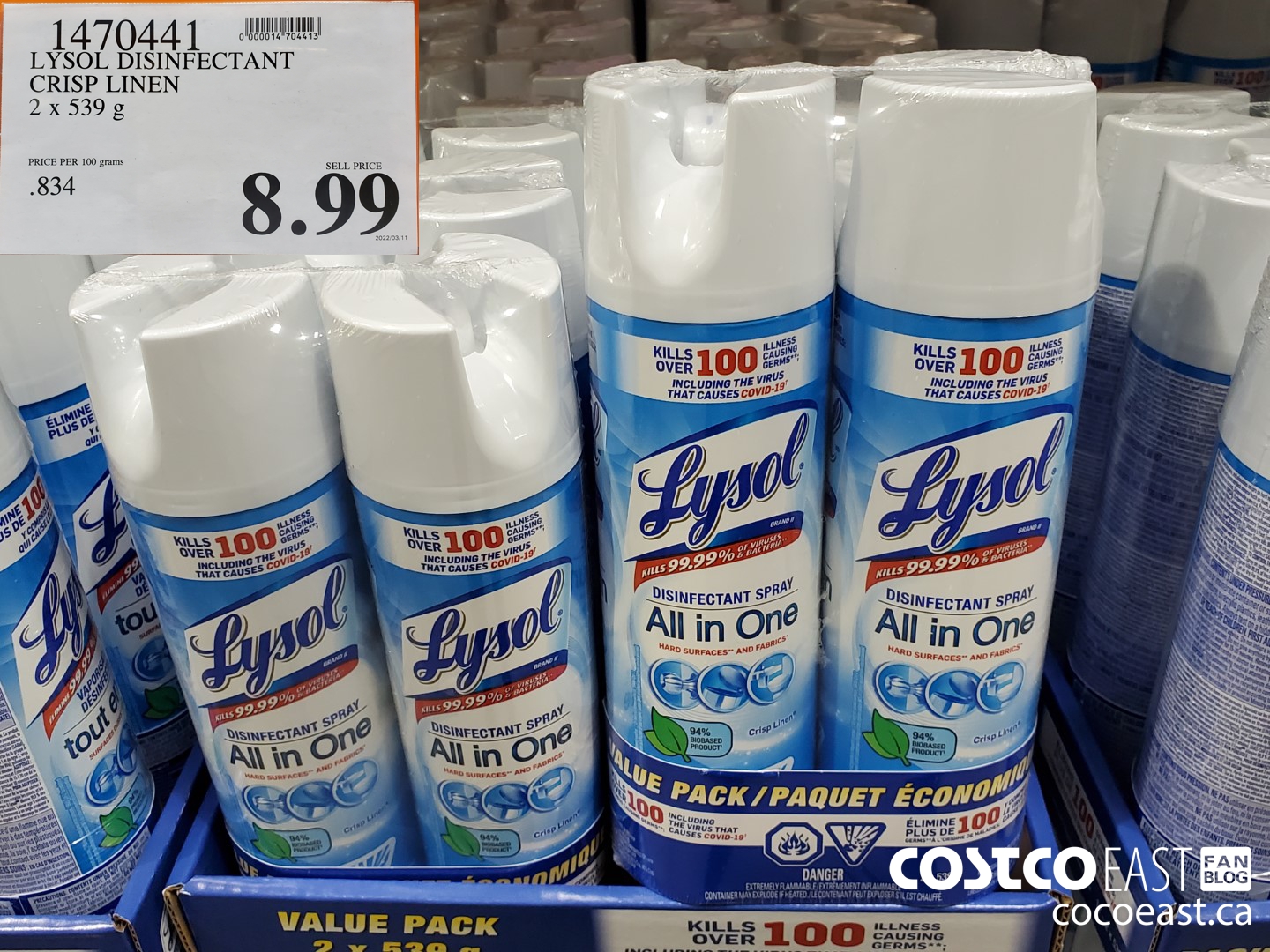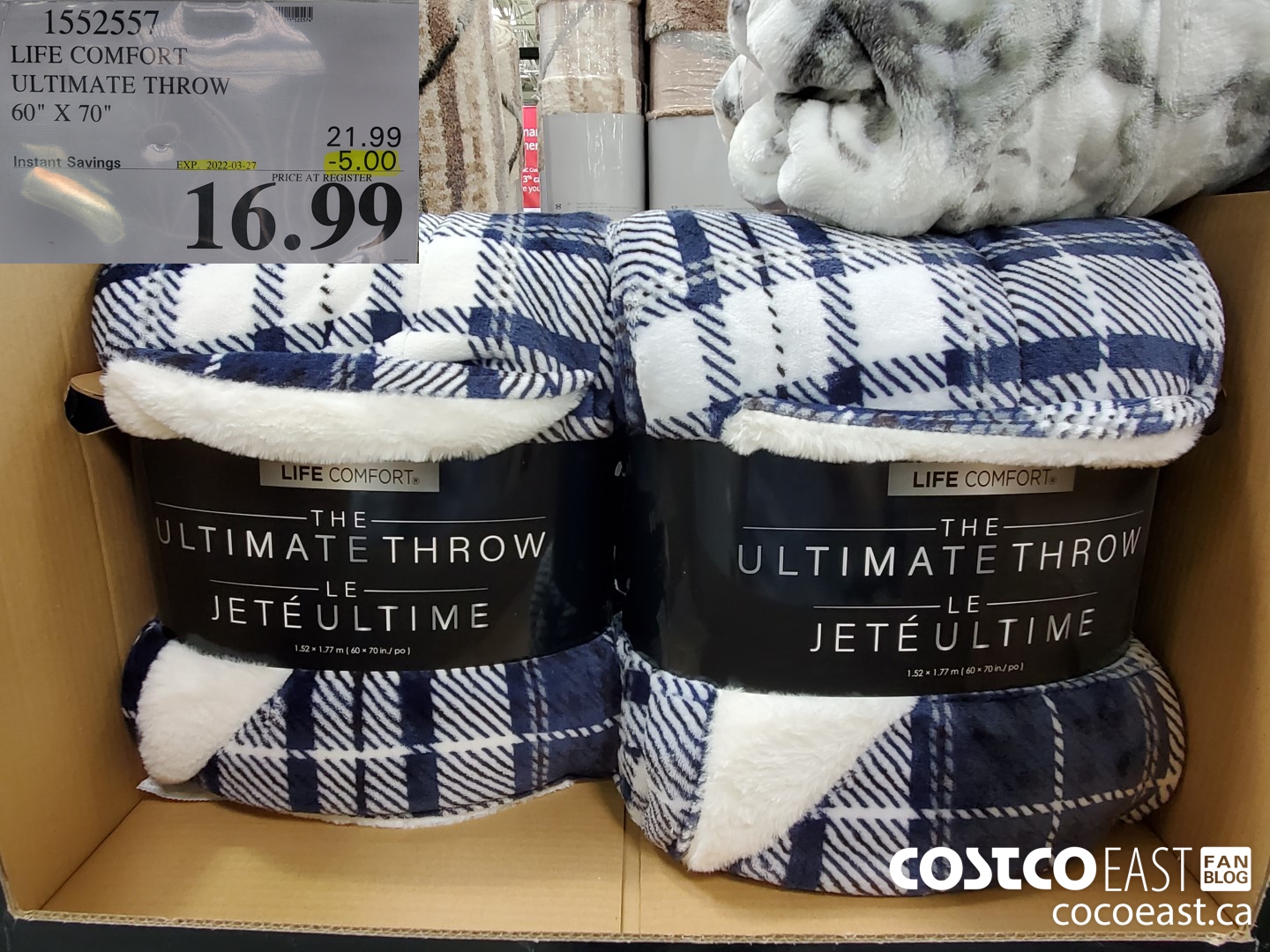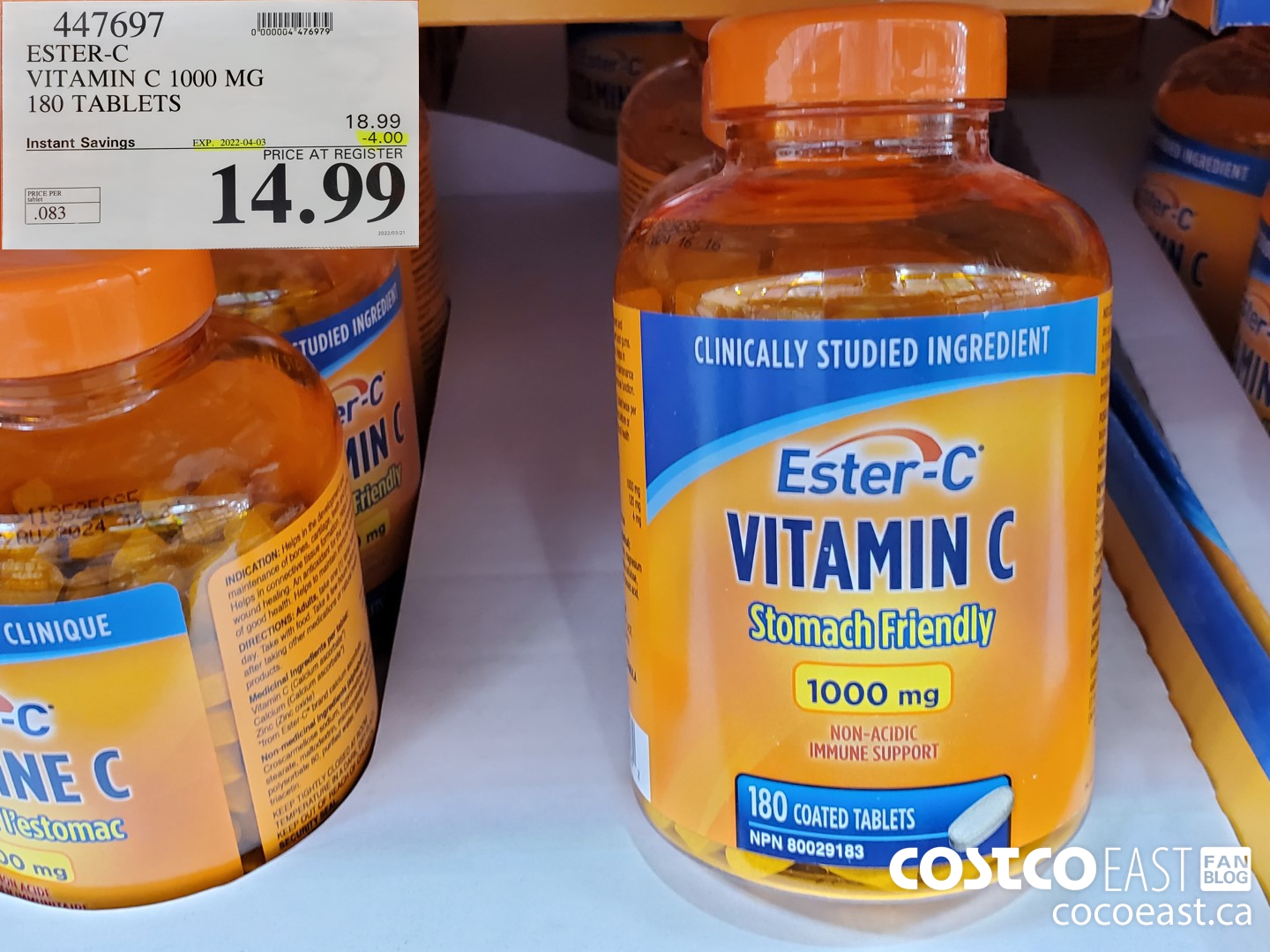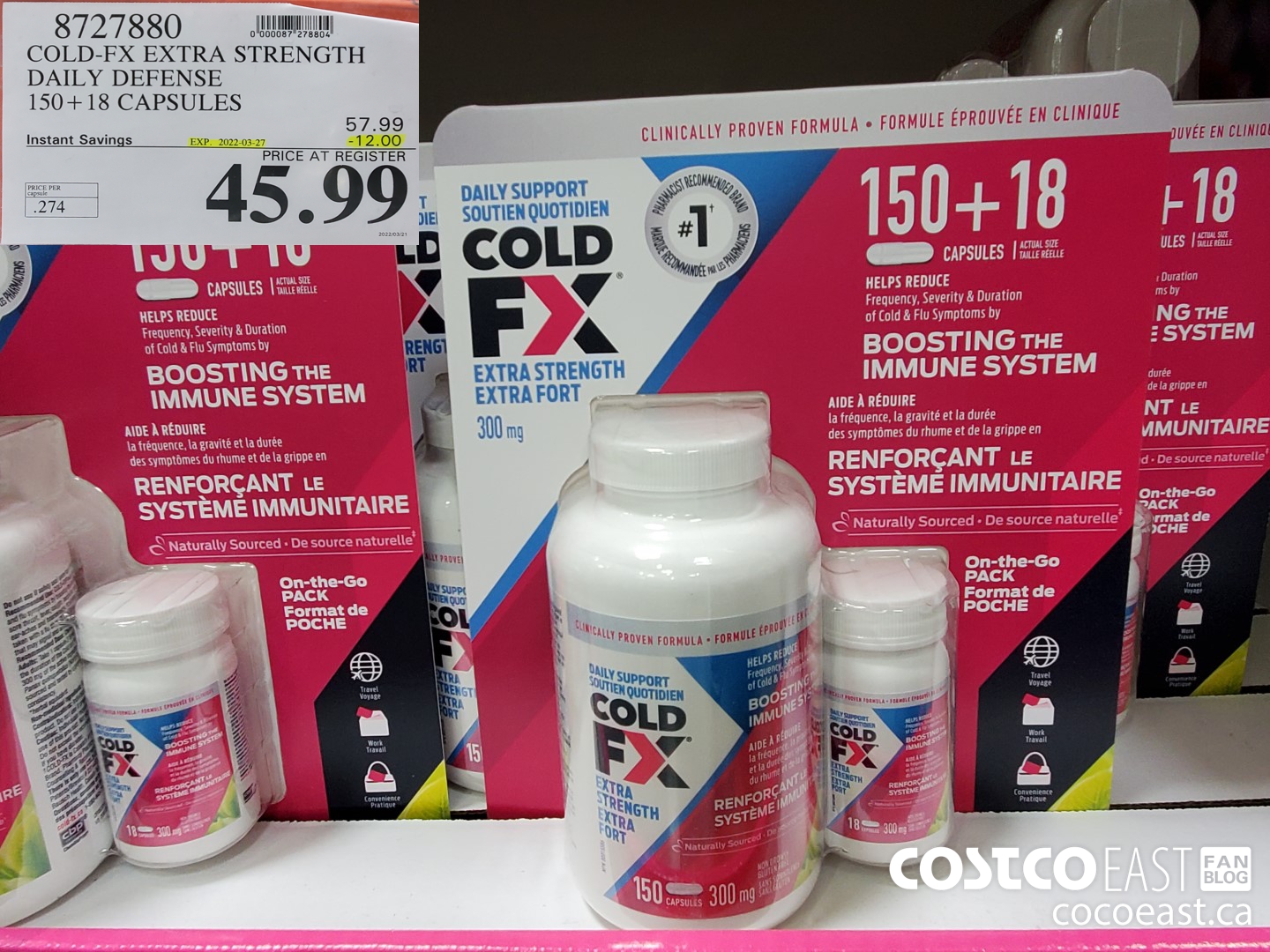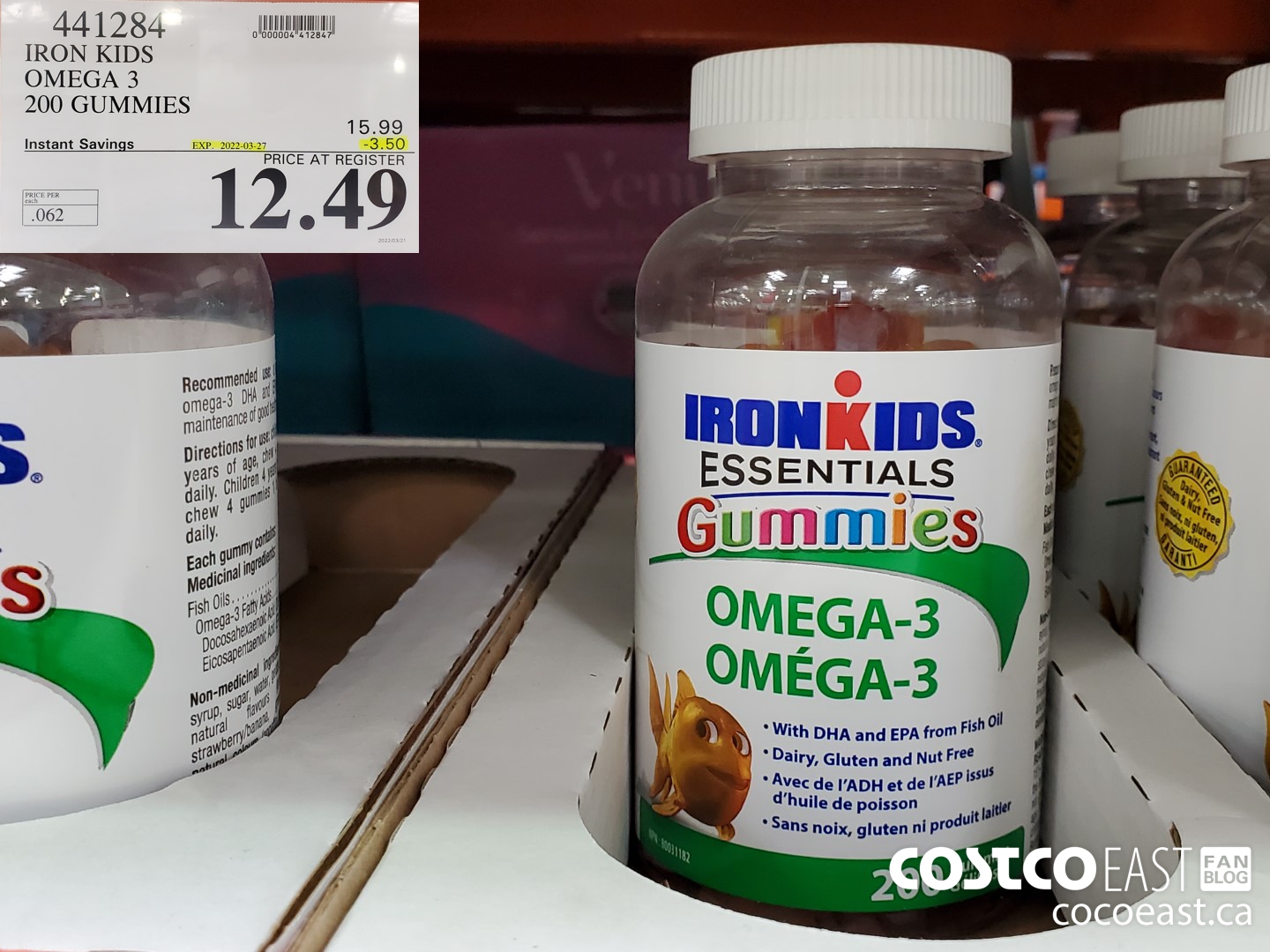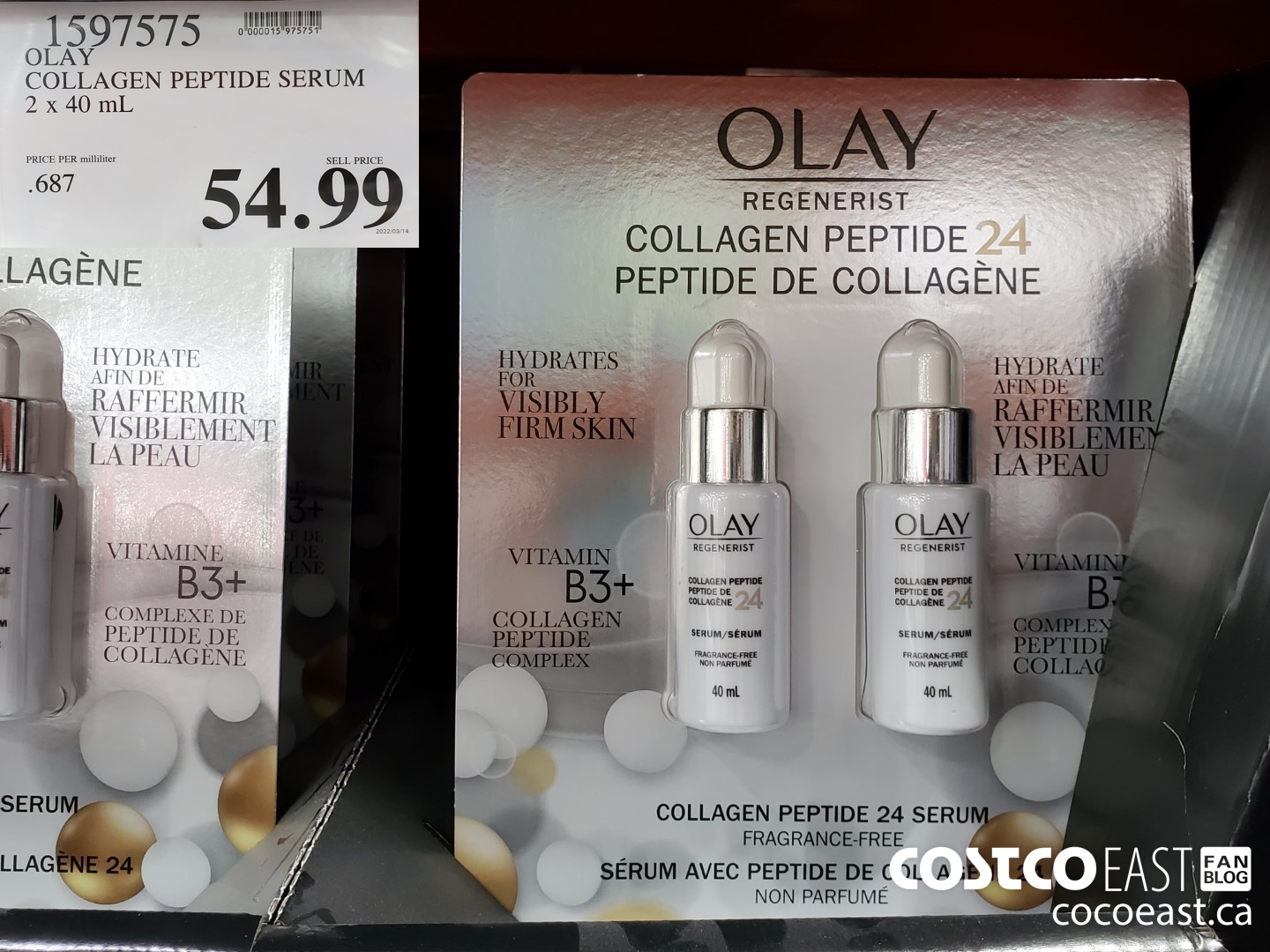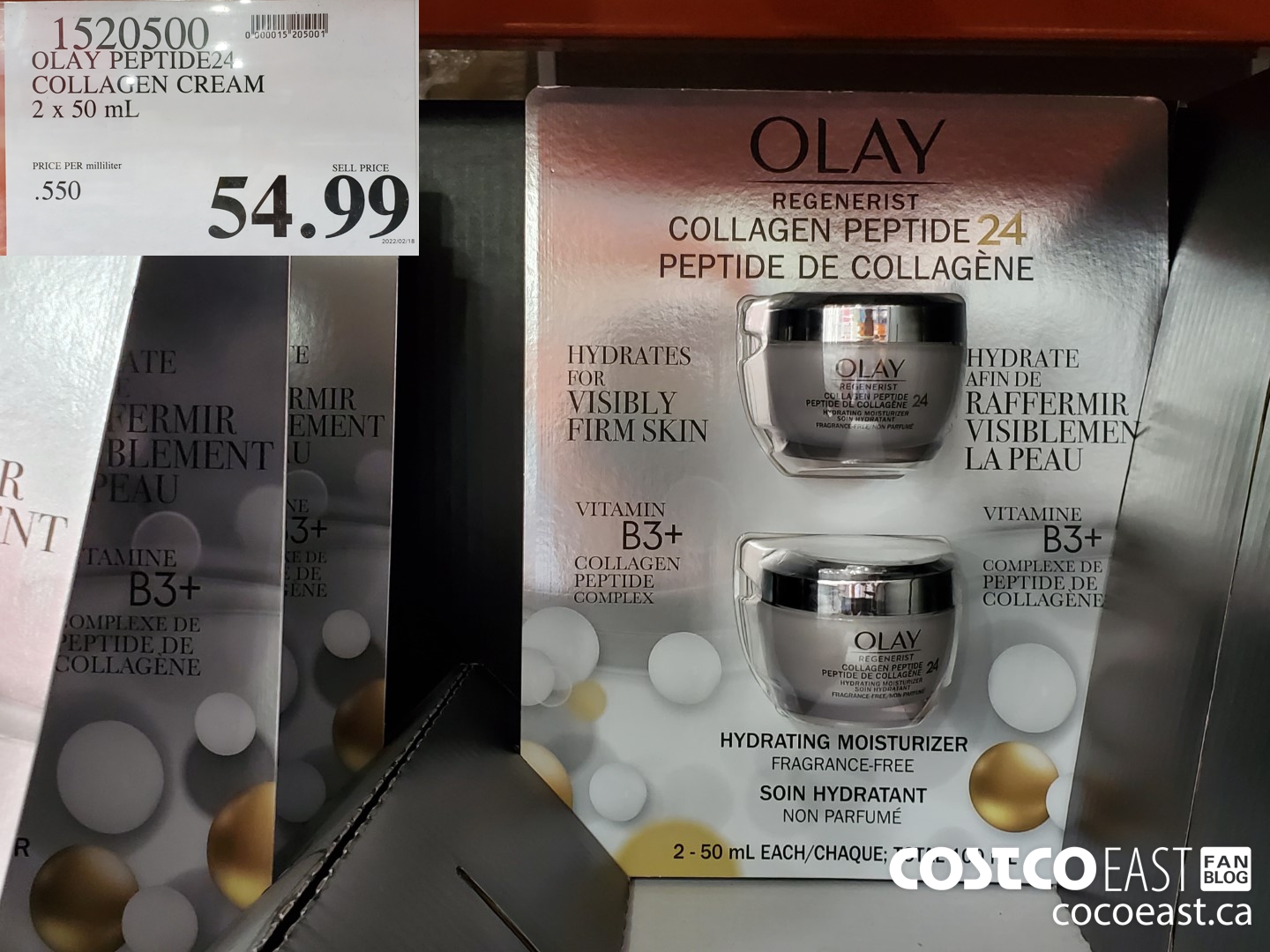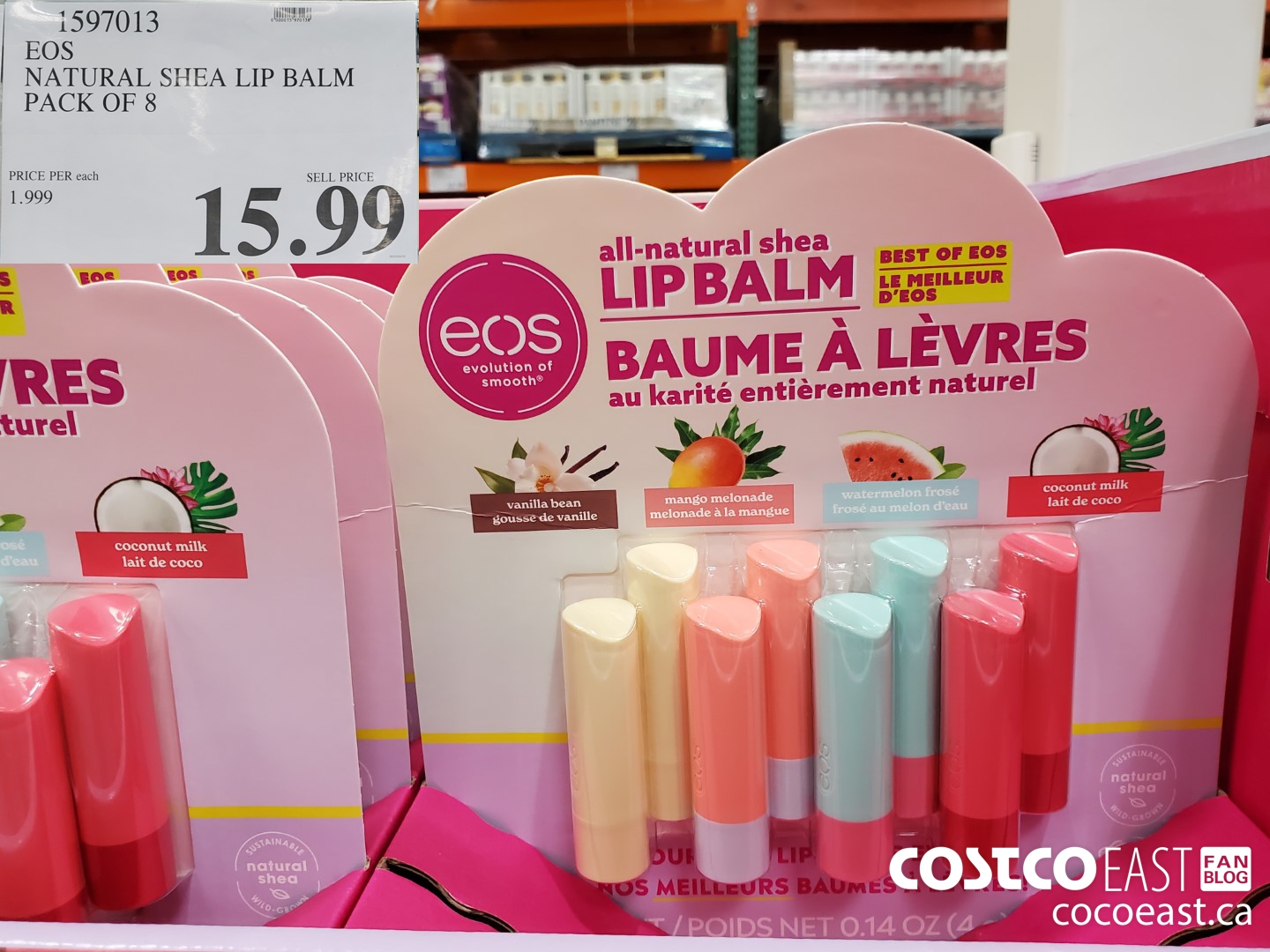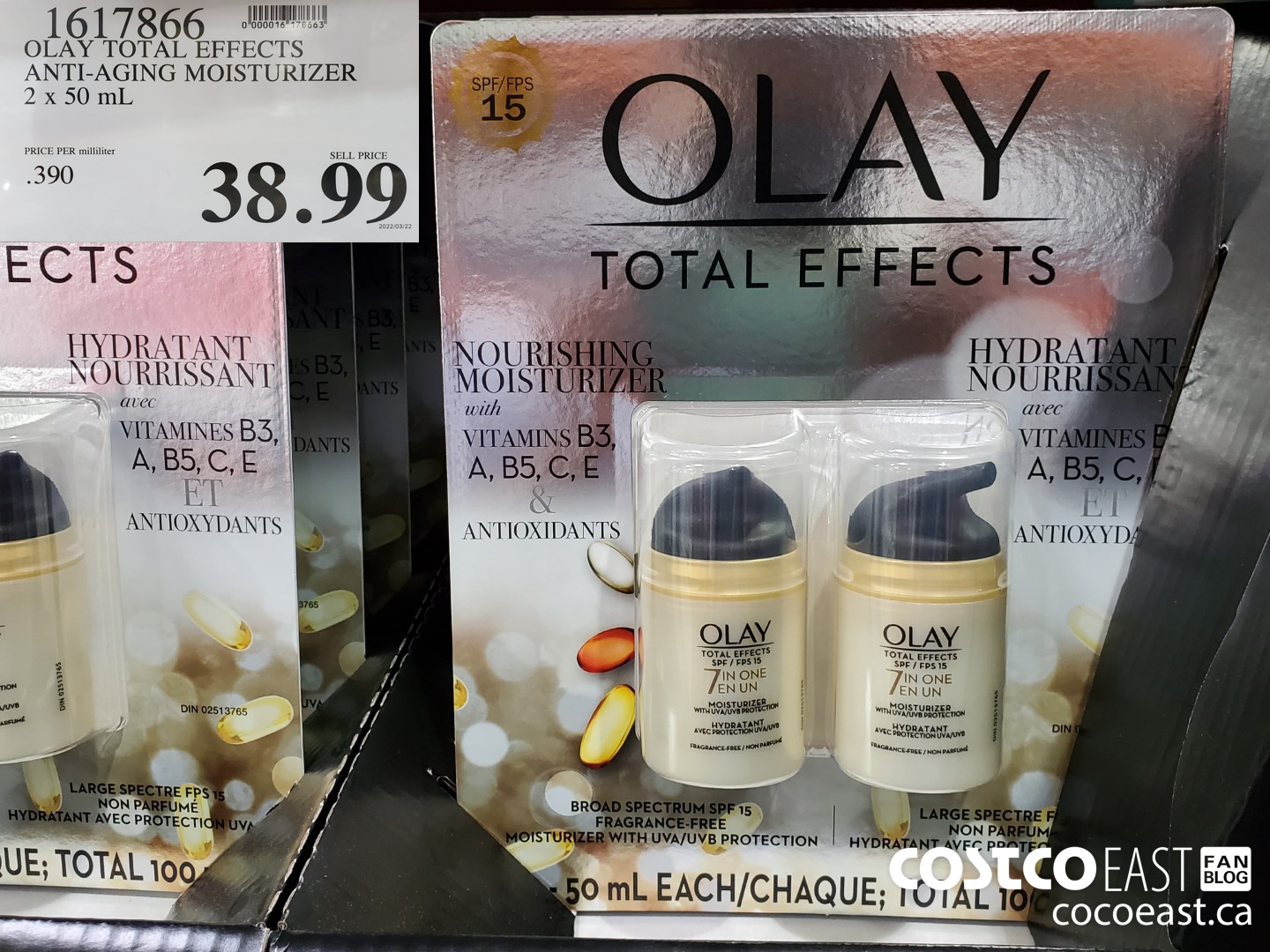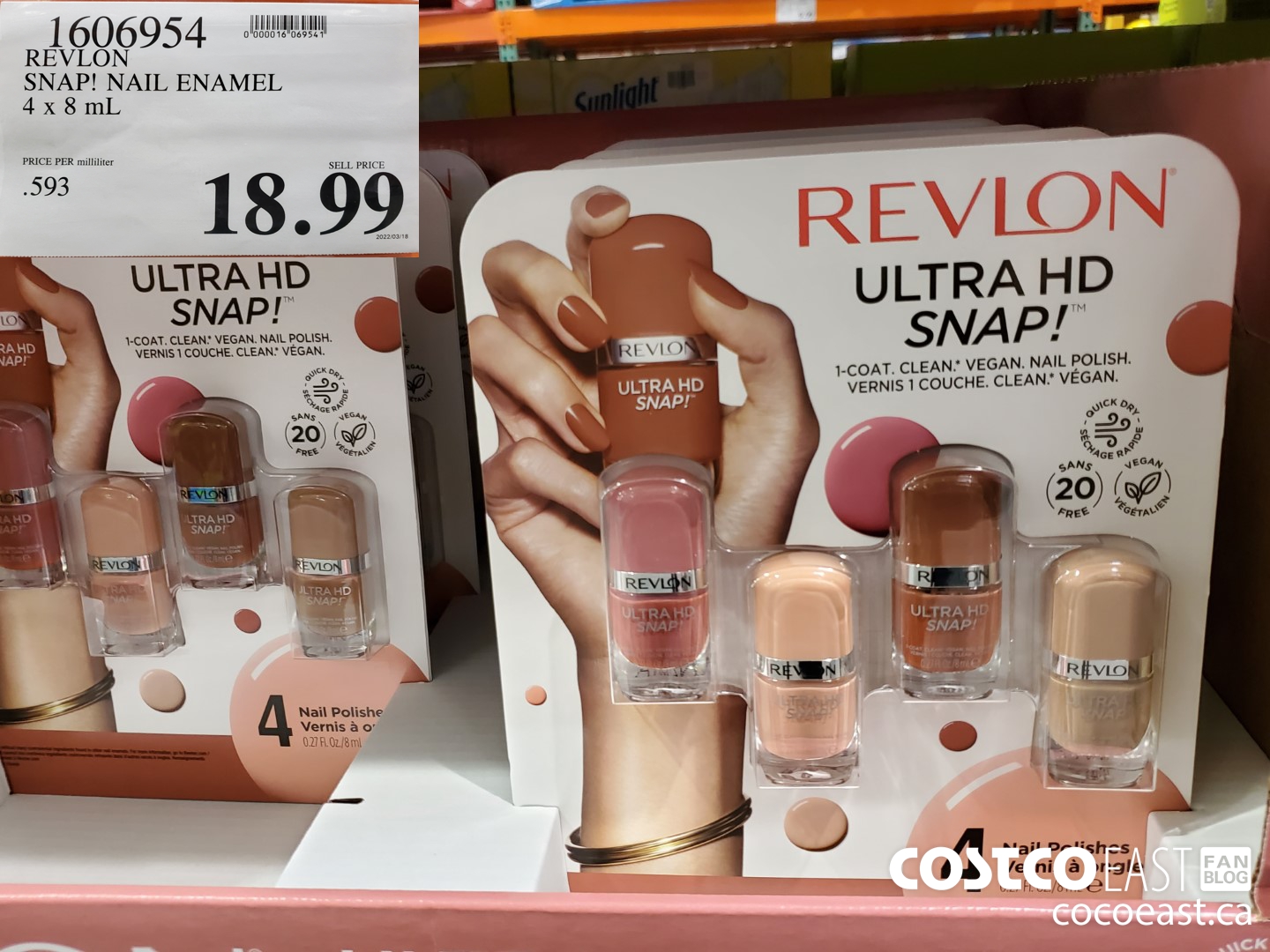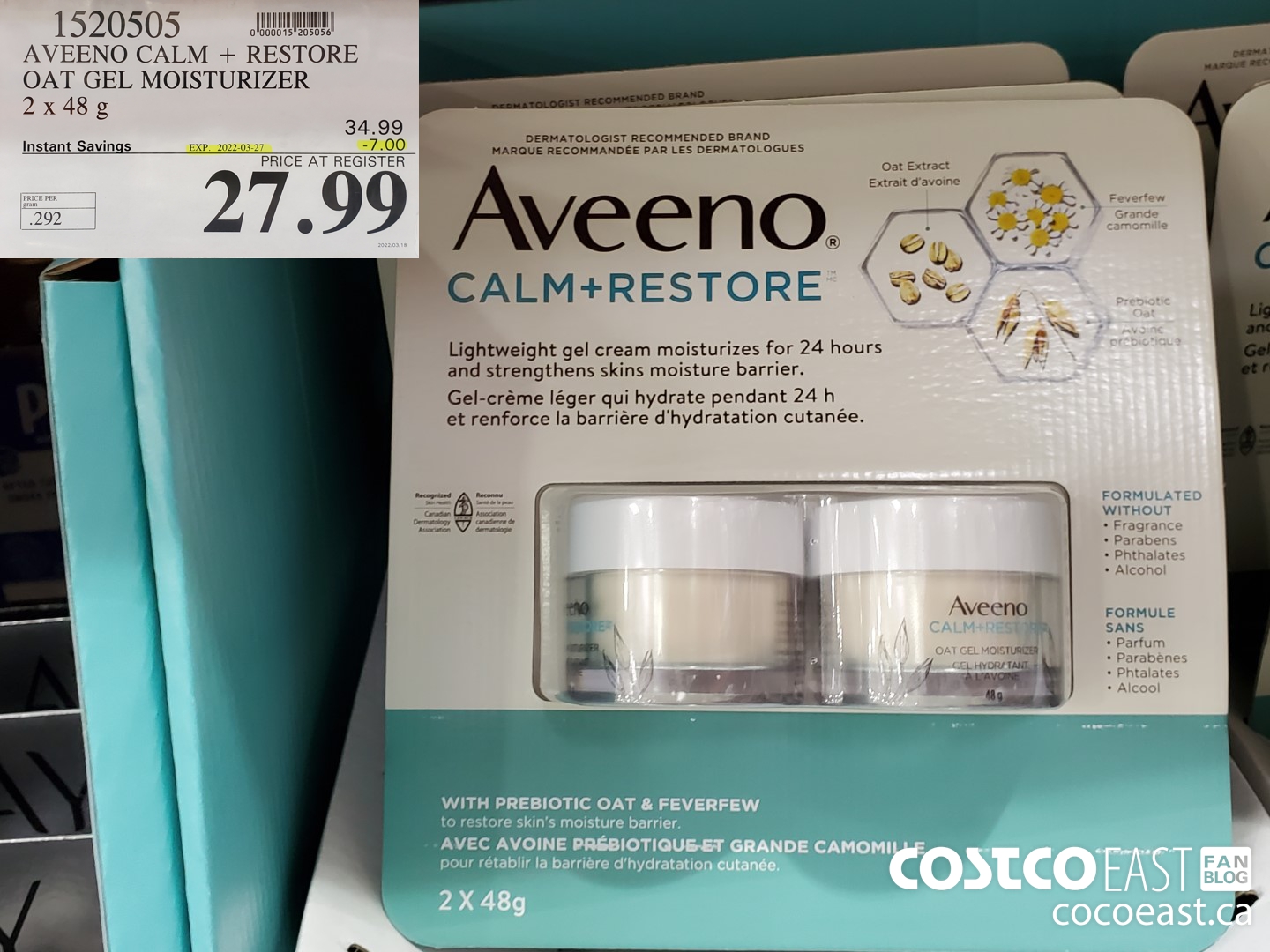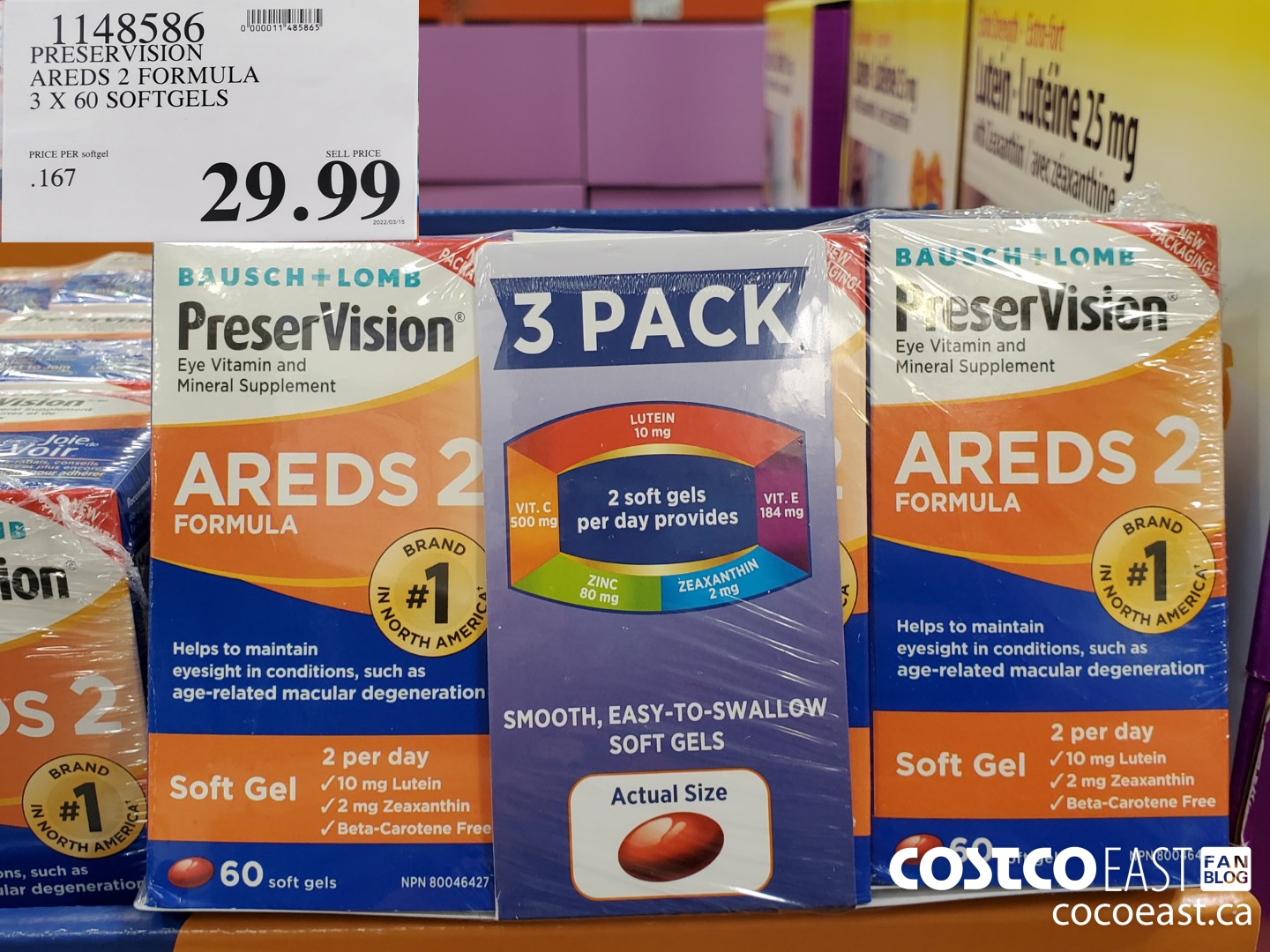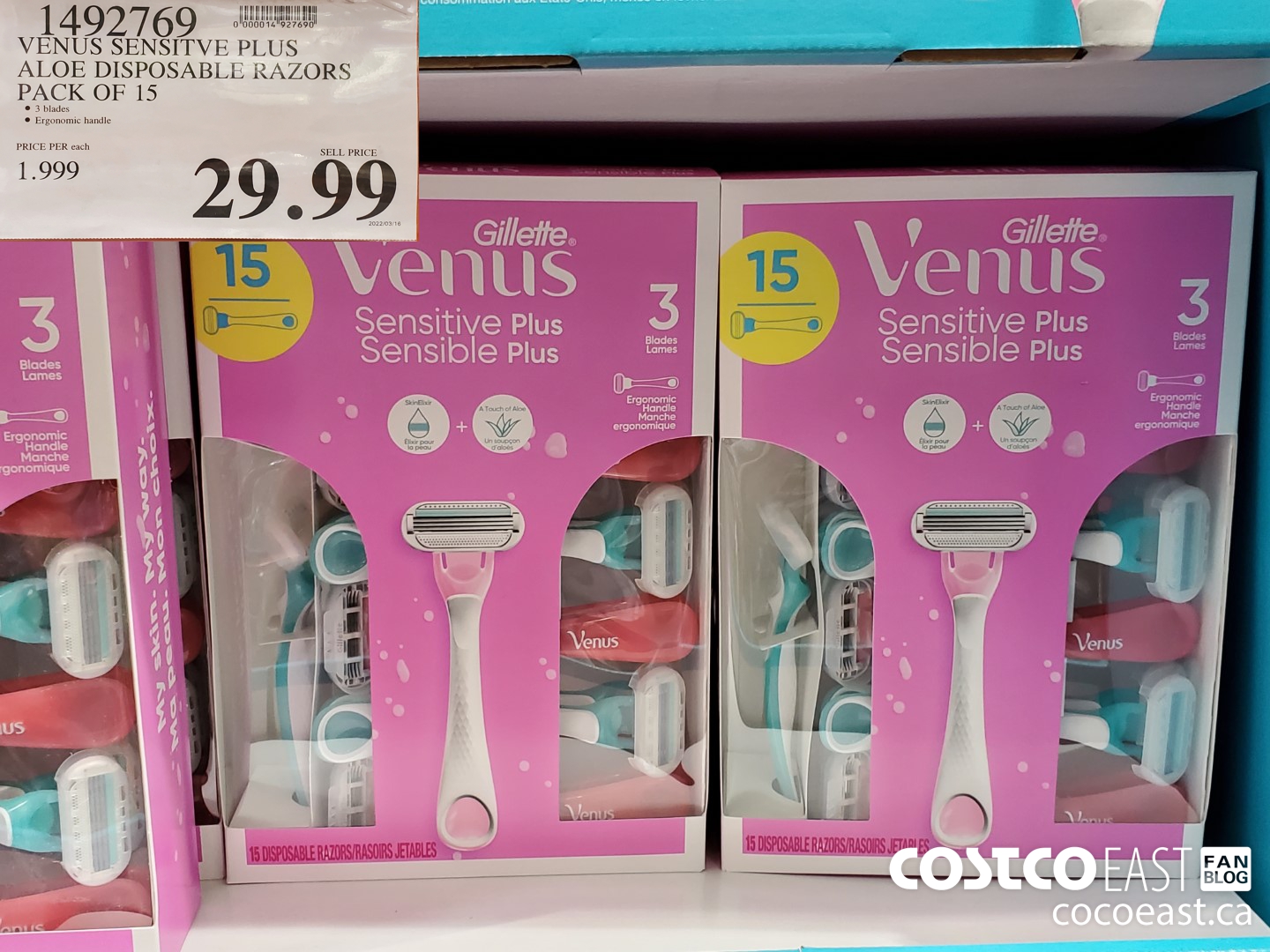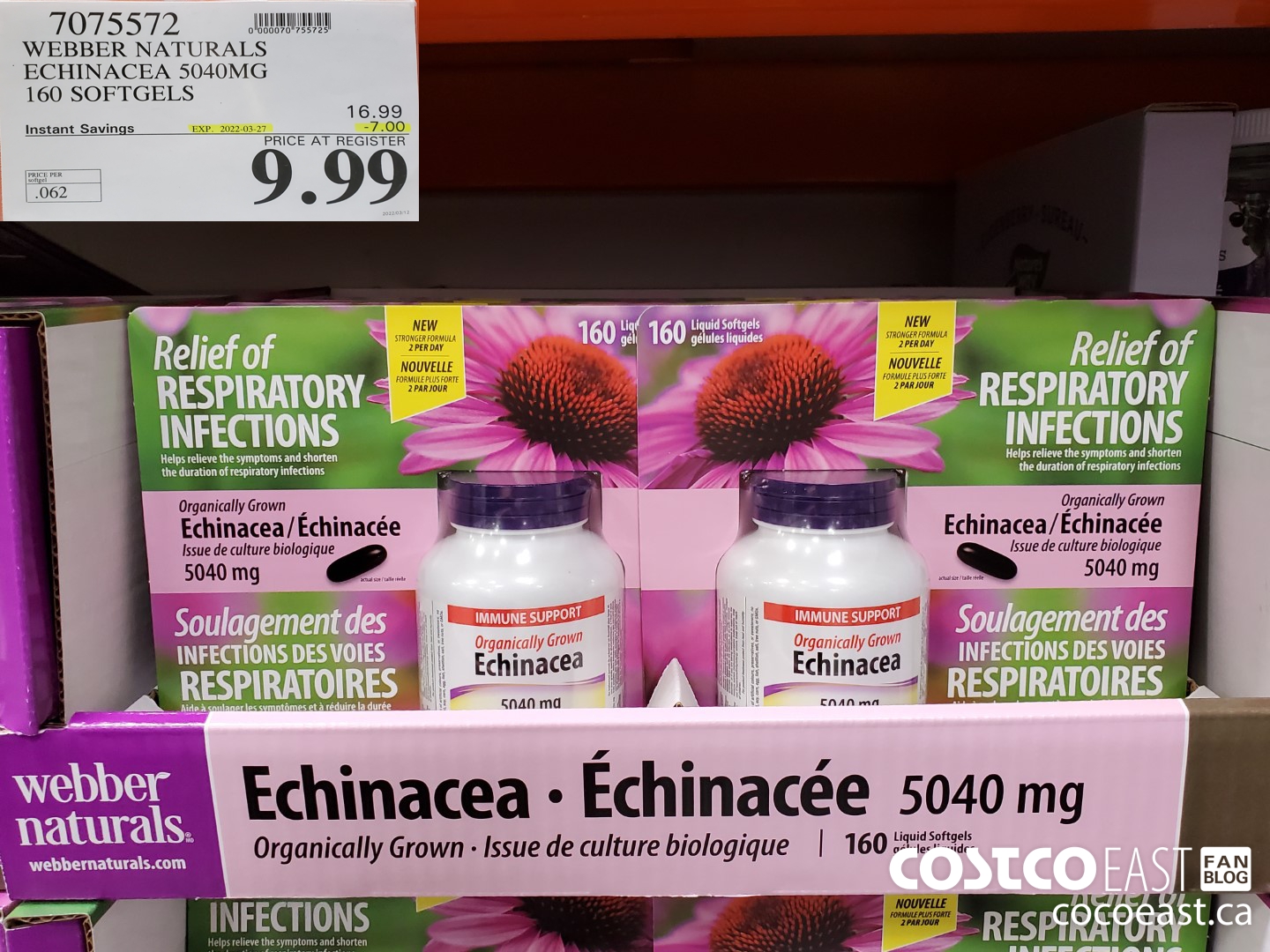 Costco Flyer Sales March 13 – April 3rd 2022 2022