I walk the whole store for you every Monday when Costco Sale items and Costco Flyer sales are released for the week, then post them here and on our Facebook page.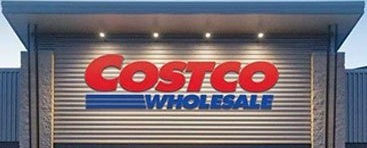 *
*
*
If you'd like to skip ahead to the comments section, click here!
Welcome back to your Monday Costco Treasure Hunt everybody!
It was certainly an interesting shop at Costco this morning, I mean I don't think I've seen so many faces in… Well 2 years!
To be fair I'd say at least half to 3/4 of the people I saw were wearing masks still, as I'm sure there were probably some nervousness floating about, understandably. However from what I saw, and expected, no one was making a big deal out of it either way.
Anyhow, a new week and new sales to look forward to!
There's all kinds of ways you could jazz up your kitchen gear this week, starting with these awesome Cuisinart cutting boards!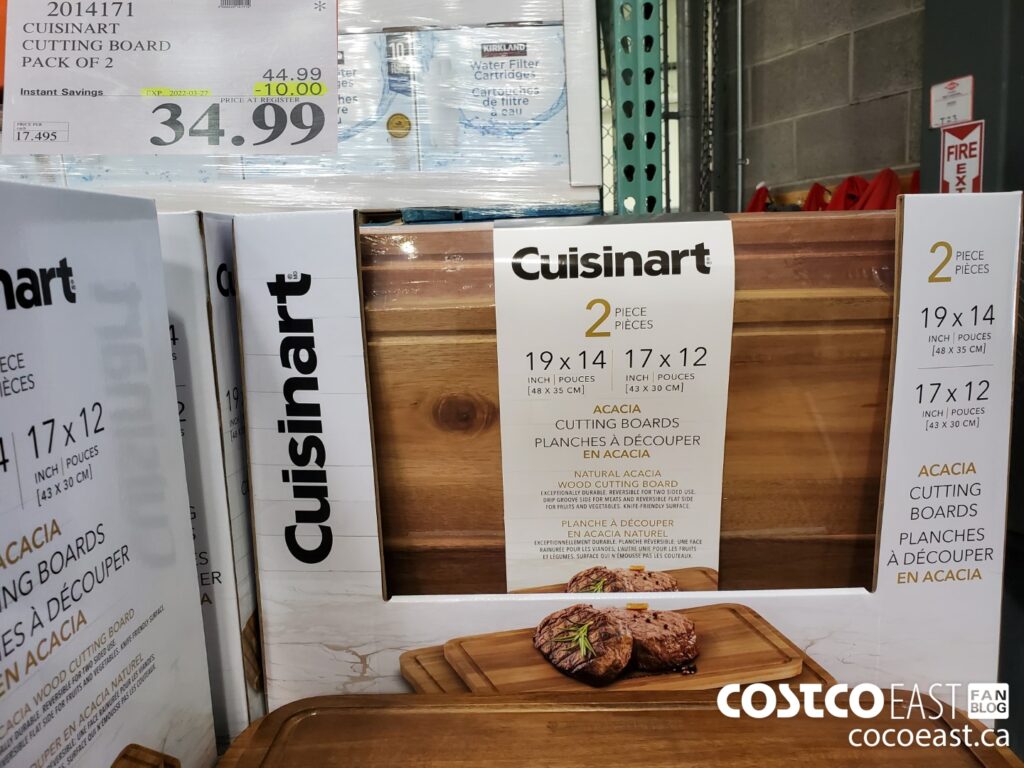 I was waiting for these to go on sale, so I'll probably grab them on Friday when I'm back. I know I just got a set of the Henckels ones, but these are really nice, and they have the "drip zone" to prevent keep everything off the counter…. And they're pretty, what else could you ask for?
And while I'm a Henckels knife fan (as you already know from several posts) the Cangshan knife set is on sale for $54.99 for the 6 piece set.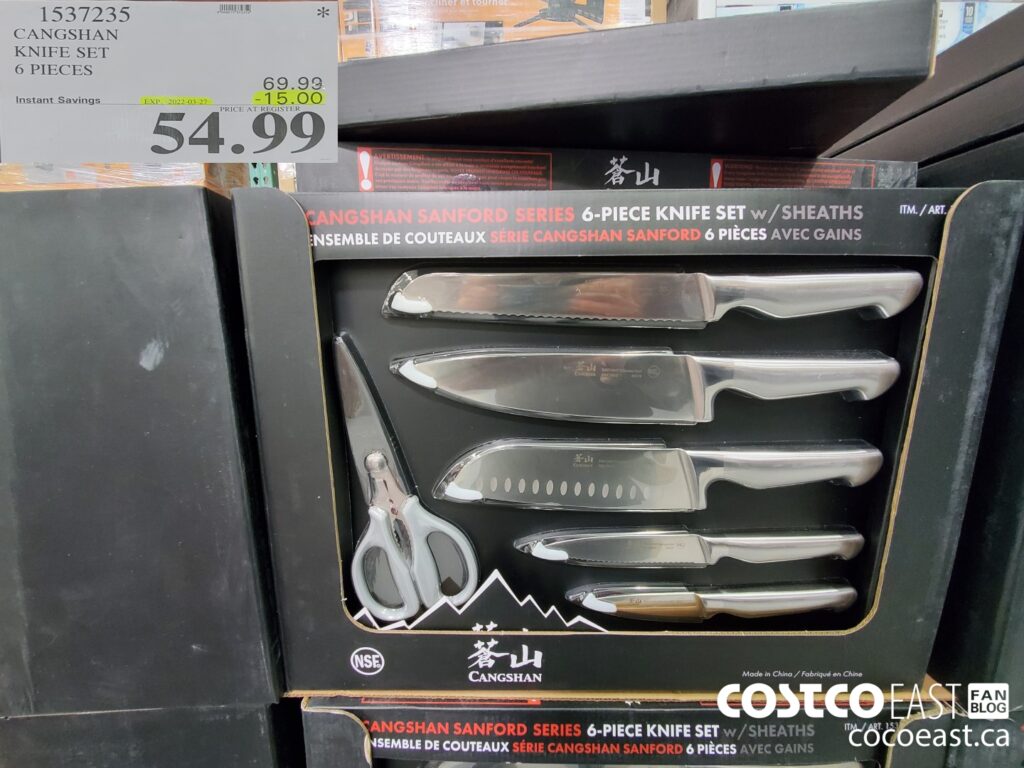 I can't speak to the quality of these knives as I've never used them, but at the price point it might be a great starter set for anyone who needs knives without breaking the bank.
Of course if you're cutting up come delicious food you're gonna need a pot, pan or skillet to cook it all up with and what's better than cast iron? Maybe a 2 piece braise and grill cast iron set from Staub for $50.00 off!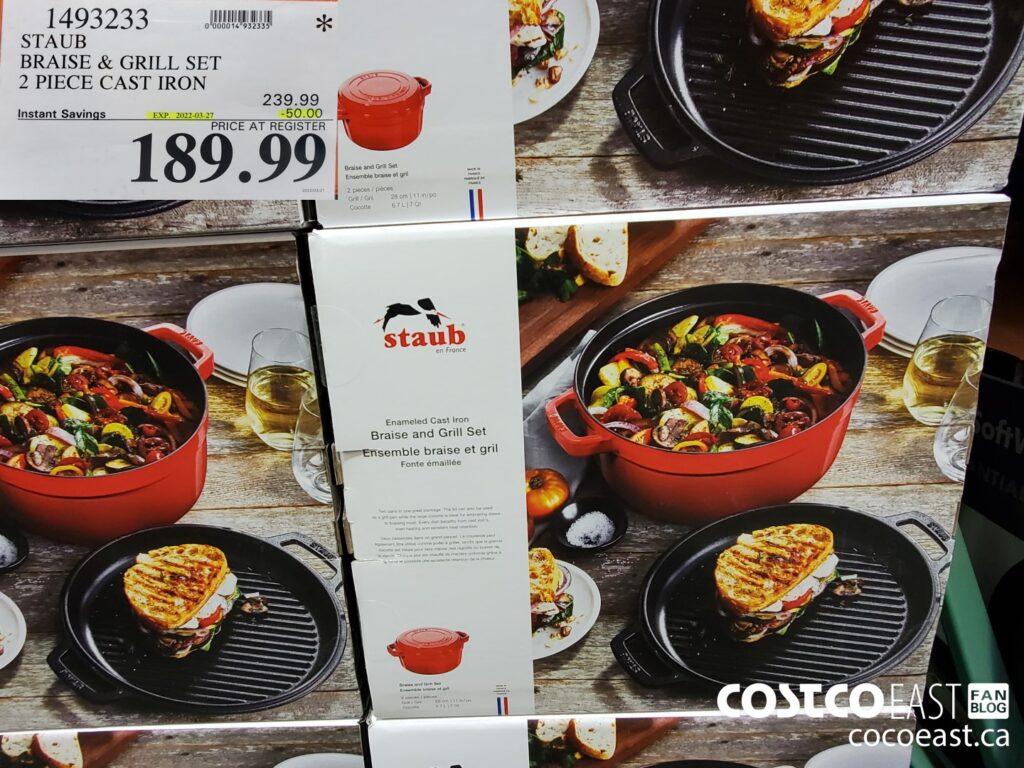 I mean those Tramontina enameled cast iron pans would've worked as well..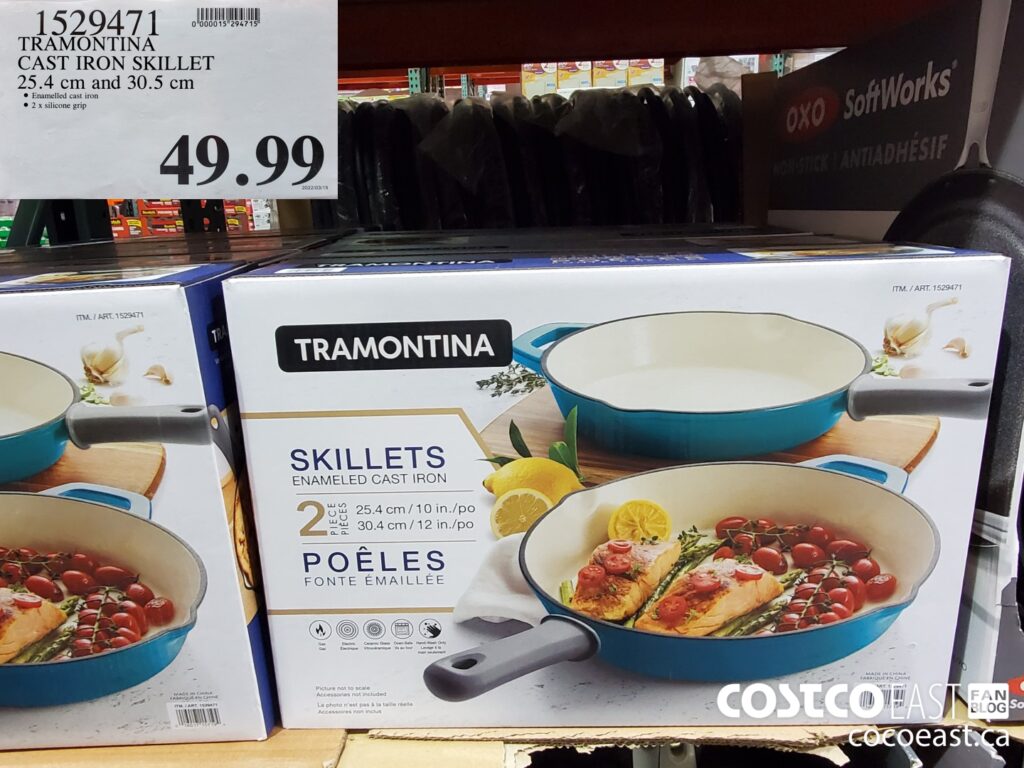 Jan in Waterdown saw them in my future, and she would have been right except my warehouse didn't have them today! It's like it was a mirage or something. I would have absolutely picked them up today if they were in stock, but alas… It was not meant to be. (Yes the color would have been perfect too Jan!)
How about another cool looking mini fridge? Why not! The Galant 2.5 cu. ft. retro mini fridge is on sale for $70.00 off @ $169.99.
Pretty slick looking I think!
Here's a peek at a few more of the sales this week.
Cuisinart cutting board pack of 2 -$10.00 @ $34.99
Cangshan knife set 6 pieces -$15.00 @ $54.99
Bona hardwood floor cleaner 3.79 L + 347 ml -$4.00 @ $14.99
Galanz retro compact fridge 2.5 cu. ft. -$70.00 @ $169.99
Staub braise & grill set 2 piece cast iron -$50.00 @ $189.99
Dowdle Costco puzzle 500/100 pieces -$3.00 @ $9.99
Cloudveil tech shirt mens sizes S-XXL -$6.00 @ $12.99
Sunrype fruit to go 72 x 14g -$3.50 @ $13.99
Collier's Welsh cheddar 400g -$2.50 @ $8.49
Liberte plain yogurt 2% 2 x 1kg -$1.20 @ $4.79
Nestea raspberry iced tea 2.2kg -$2.00 @ $7.89
N95 disposable masks 20ct -$20.00 @ $19.99
N95 masks for $20.00 off?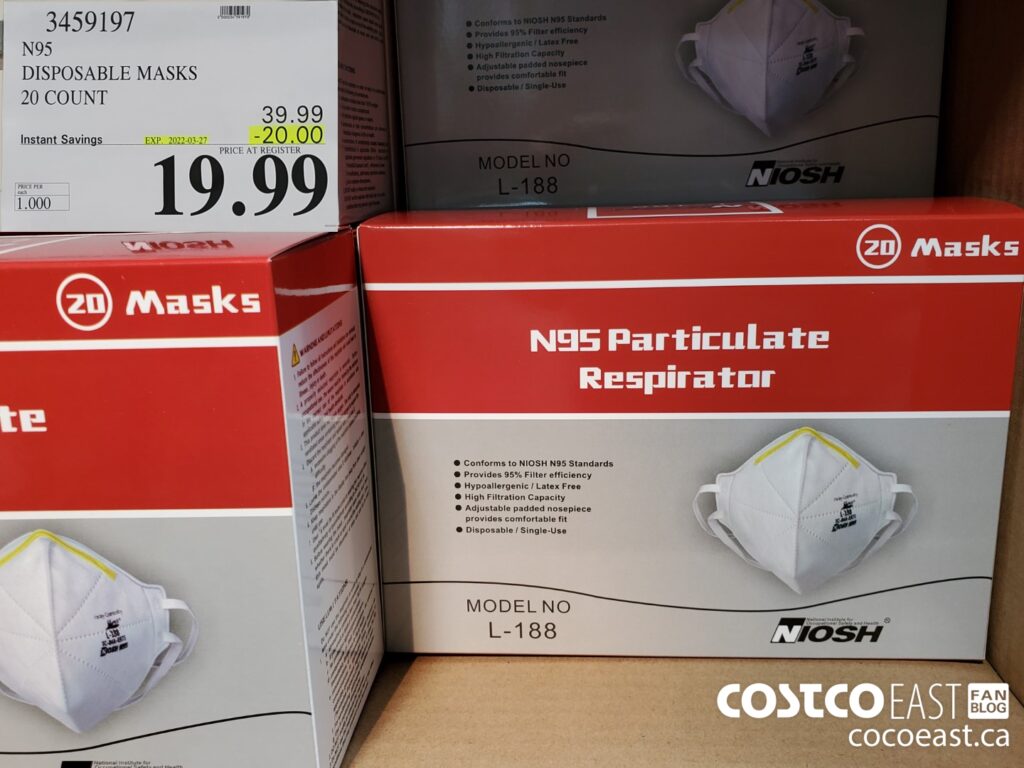 I should probably grab some of these for future painting projects, but I mean it's also not a bad idea to have some of these stored away just in case right?
I've been eyeballing the linen aisle for a bit waiting for some white king sized sheets to appear, and lo and behold today they appeared.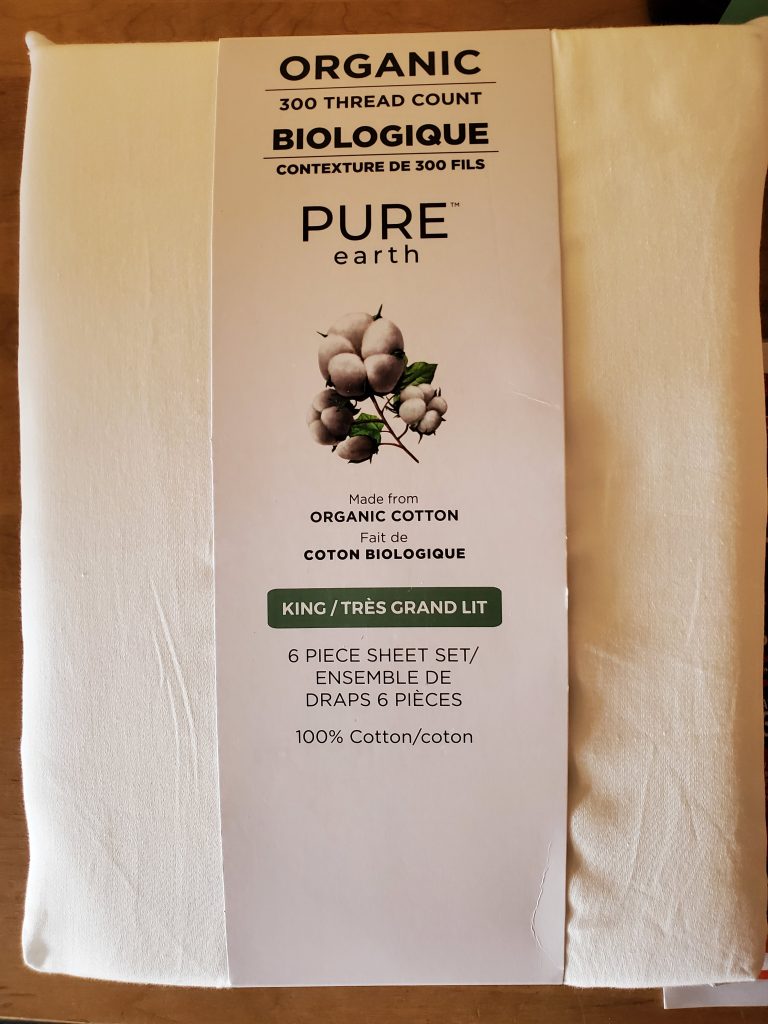 I think it was 4-ish weeks back I was asking what you all thought of the microfiber sheets and what I heard was they don't breath very well, and that doesn't work for me! I tend to run hot most of the time. (Ask my partner and she'll tell you sometimes it's like having a mini furnace in the bed) So anything that doesn't breathe will make for a very uncomfortable sleep.Thankfully I saw these Pure Earth organic cotton sheets for $69.99, which is a pretty reasonable price. They feel nice and soft, so I can't wait to give them a wash and get them on the bed. Good sleeps are in my future I think. Provided that Ewok and Dexter leave us alone that is…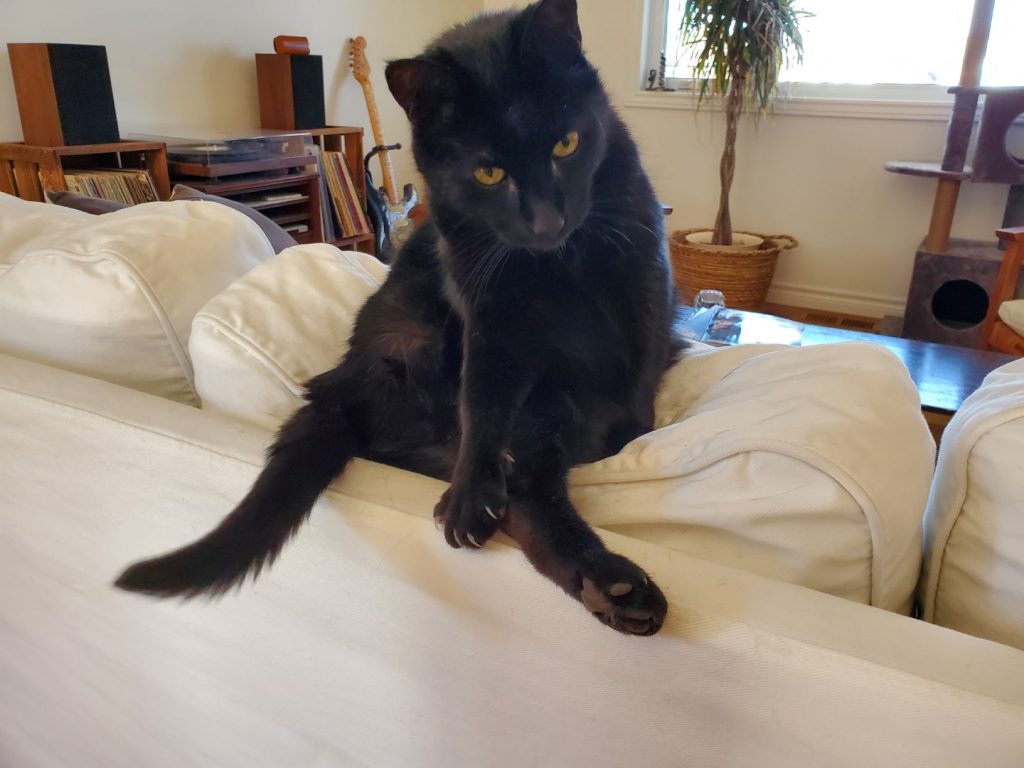 And Ewok is staring pretty hard at those sheets right now, so I guess we'll be sleeping with the door closed for a little bit.
Also as you can see the "cat tower of power" is still here. Though the cats have not warmed up to it yet. I agree with Jennifer in Kingston when she says that her cat "Milo" is more interested in the packaging, I think Dexter and Ewok were more interested in the box this came in.
Alright folks, time to enjoy some browsing. I hope you all have a great week, "and in case I don't see you, good afternoon, good evening and good night."
Bonus points if you can name the movie that quote is from!
I think it's important to remember that we're not out of the corona virus weeds yet, and each province has their own Health recommendations based on the provinces individual risk assessment and I would recommend that you follow the recommendations for your specific province. Information can be found at the following websites.
Newfoundland COVID-19 information
New Brunswick COVID-19 information
Nova Scotia COVID-19 information
Go here for the latest Costco Coronavirus updates: https://www.costco.ca/coronavirus-response.html
So there you go, a little reading material for you.
Be kind, be safe and stay healthy!
Please note:
The price at your local Costco takes precedent (or precedence) over the prices listed on this blog.
Costco liquidation/Manager's Special items (ending in .97) vary from store to store.
An asterisk (*) on the price tag means the item is not being re-ordered.
If there is something you really want, ***double check the expiry date*** as some Costco sales items do end mid-week.
***This is a fan run, independent page with no affiliation or endorsement by Costco Wholesale***
Costco Flyer Sales March 13 – April 3rd 2022 2022
Costco Treasure hunt sales March 21st – 27th 2022