I walk the whole store for you every Monday when Costco Sale items and Costco Flyer sales are released for the week, then post them here and on our Facebook page.
***This is a fan run, independent page with no affiliation or endorsement by Costco Wholesale***
Please note: The price at your local Costco takes precedent (or precedence) over the prices listed on this blog. Costco liquidation/Manager's Special items (ending in .97) vary from store to store. An asterisk (*) on the price tag means the item is not being re-ordered.
If there is something you really want, ***double check the expiry date*** as some Costco sales items do end mid-week.
If you'd like to skip ahead to the comments section, click here!
Gotta love Mondays, right? Well, when they include 2 weeks of new flyer sales I know I do!
I've been wanting to brush up on my pickling lately, and these cute little cucumbers would be a perfect fit for the 250ml mason jars. That's a delicious project for the weekend!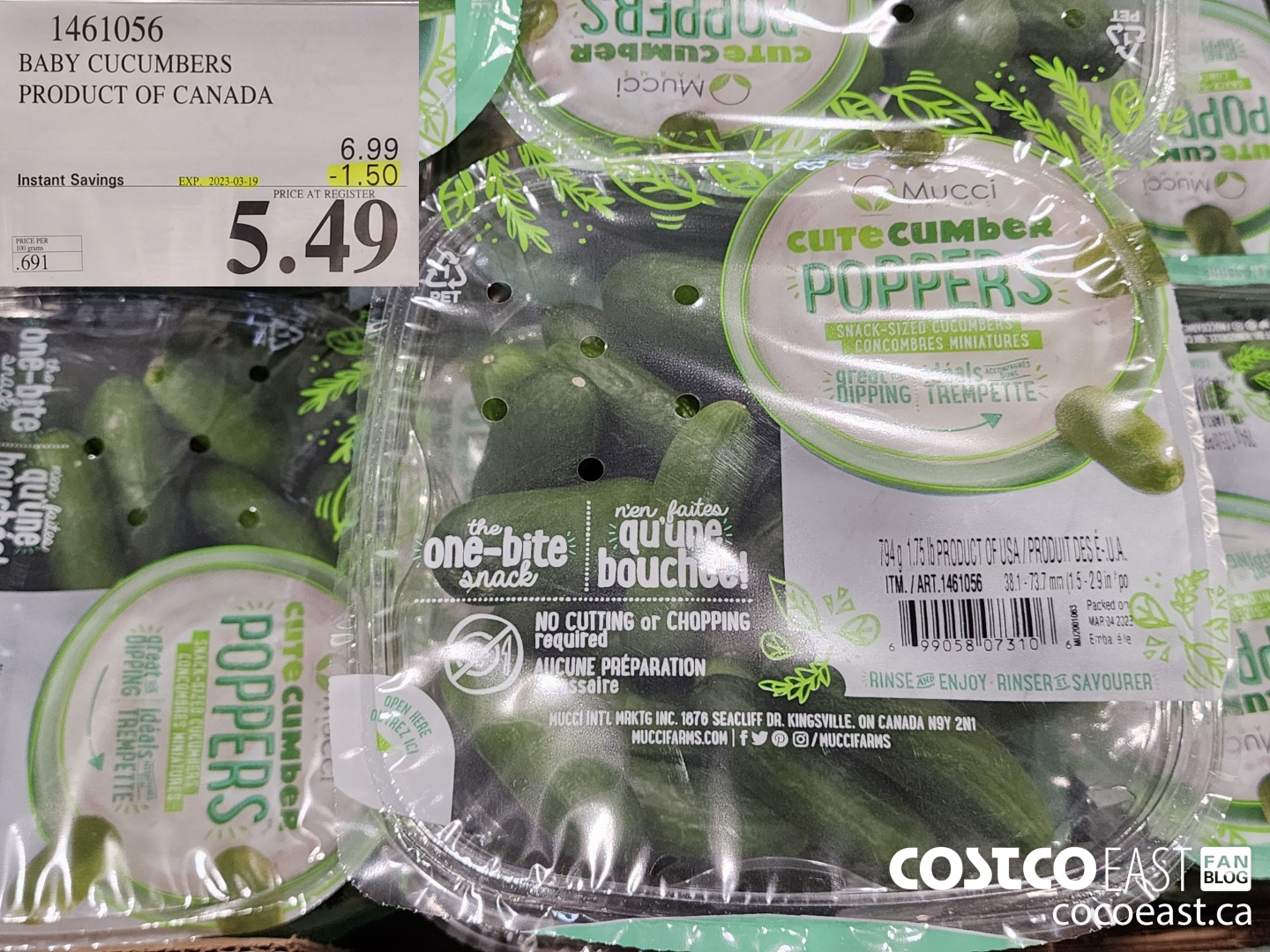 Dom Reserve smoked Atlantic salmon singles are on sale for $6.00 off @ $23.99, I still have one or two of these in my freezer and love me a good smoked salmon, cream cheese, caper and red onion sandwich on a Saturday or Sunday morning!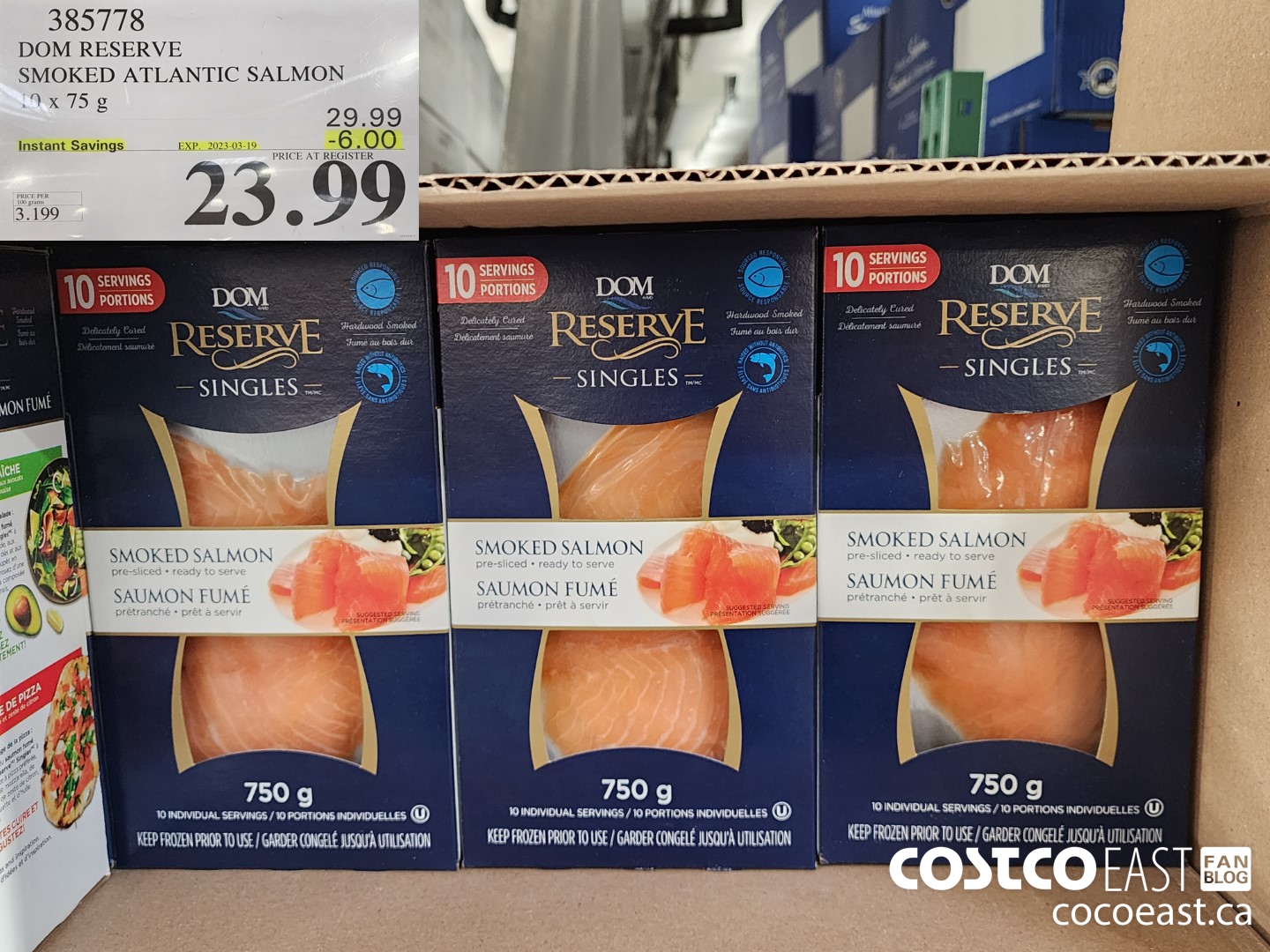 Not that you need to wait for the weekend to enjoy these, just seems like those are the days I seem to wind up having them for some reason…
All things Ziploc are on sale as well, Large & medium freezer bags, and the sandwich bags are all on sale for $4.00 and $4.50 off.
The large freezer bags are my favorite of the bunch, however the Food saver vacuum sealer has made my reliance on Ziploc bags diminish.
There's a bunch of exercise equipment on clearance right now, and I gotta say some of the prices are really hard to pass up… I mean you can barely get one Kettlebell at Canadian tire for less than 40 bucks, but here you can get the Bowflex variable weight one for $49.97!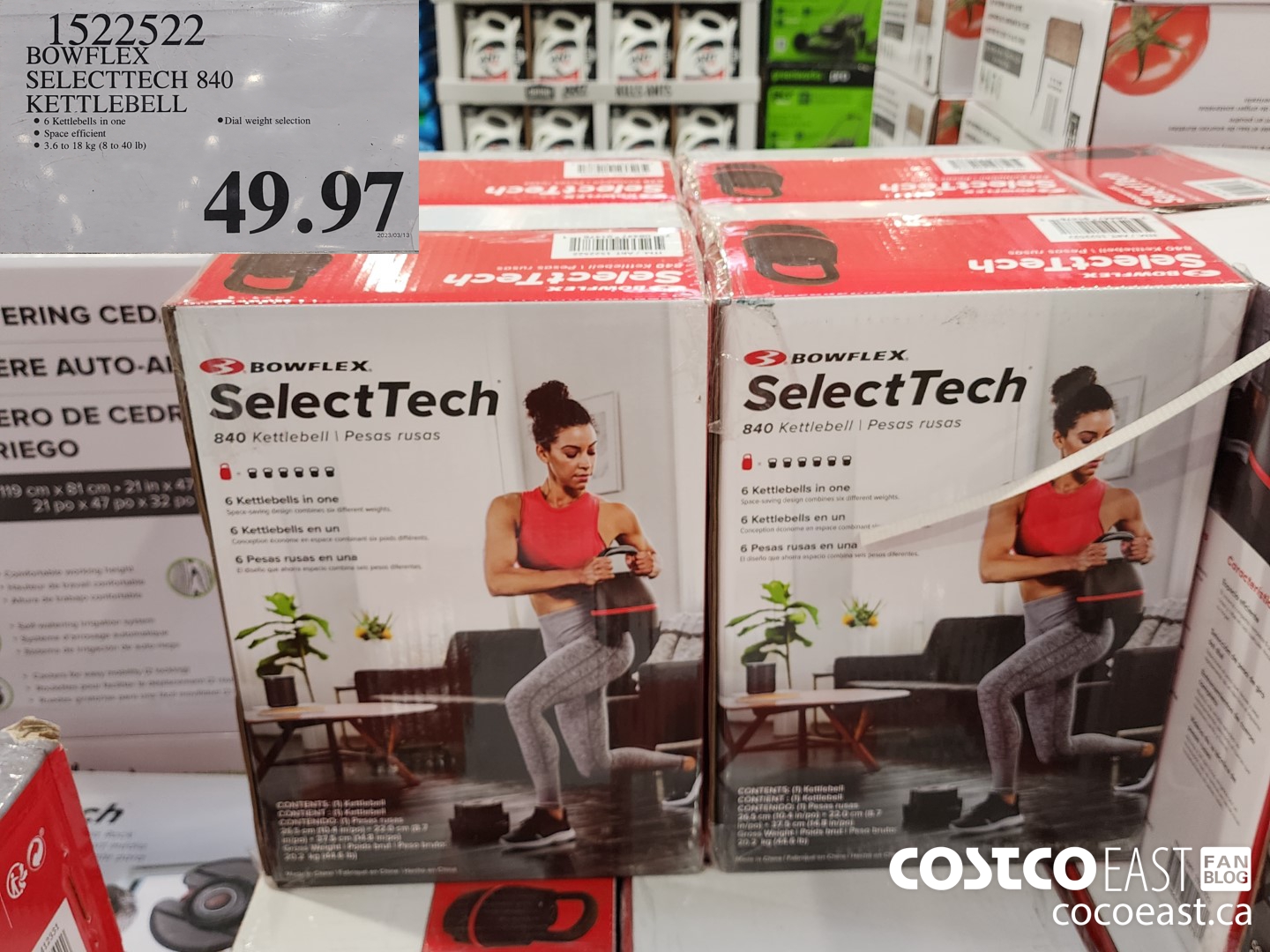 And the Marcy 110lb bar set for $99.97 is basically a steal. 110 lbs of just the weights would set you back over $200.00 and that's without the bar!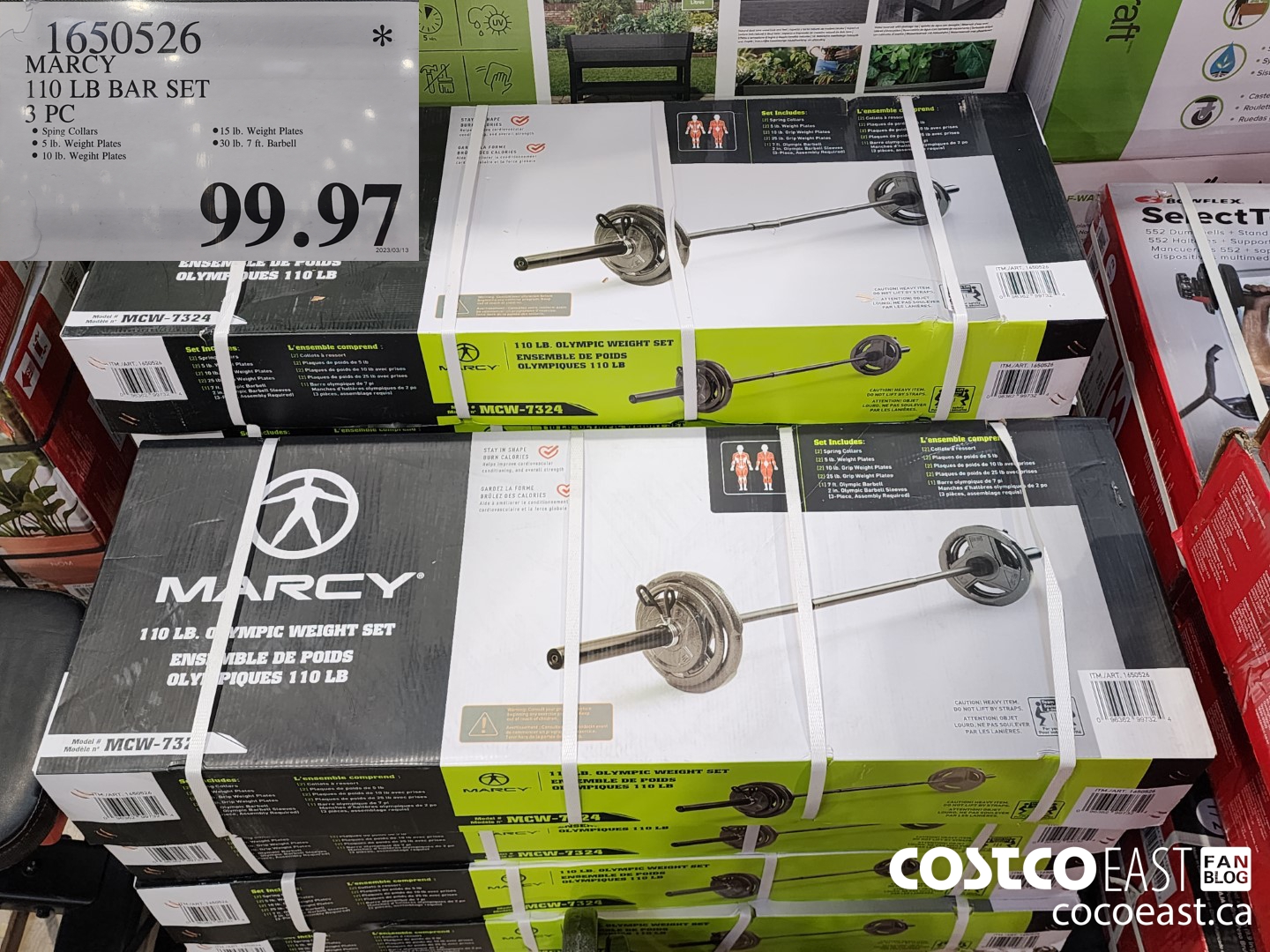 (A comparable set elsewhere is $289.99!!!) I think I might pick one of these up on Friday. Although Ewok is looking at me like "maybe you should use the equipment you already have before you bring something else home…"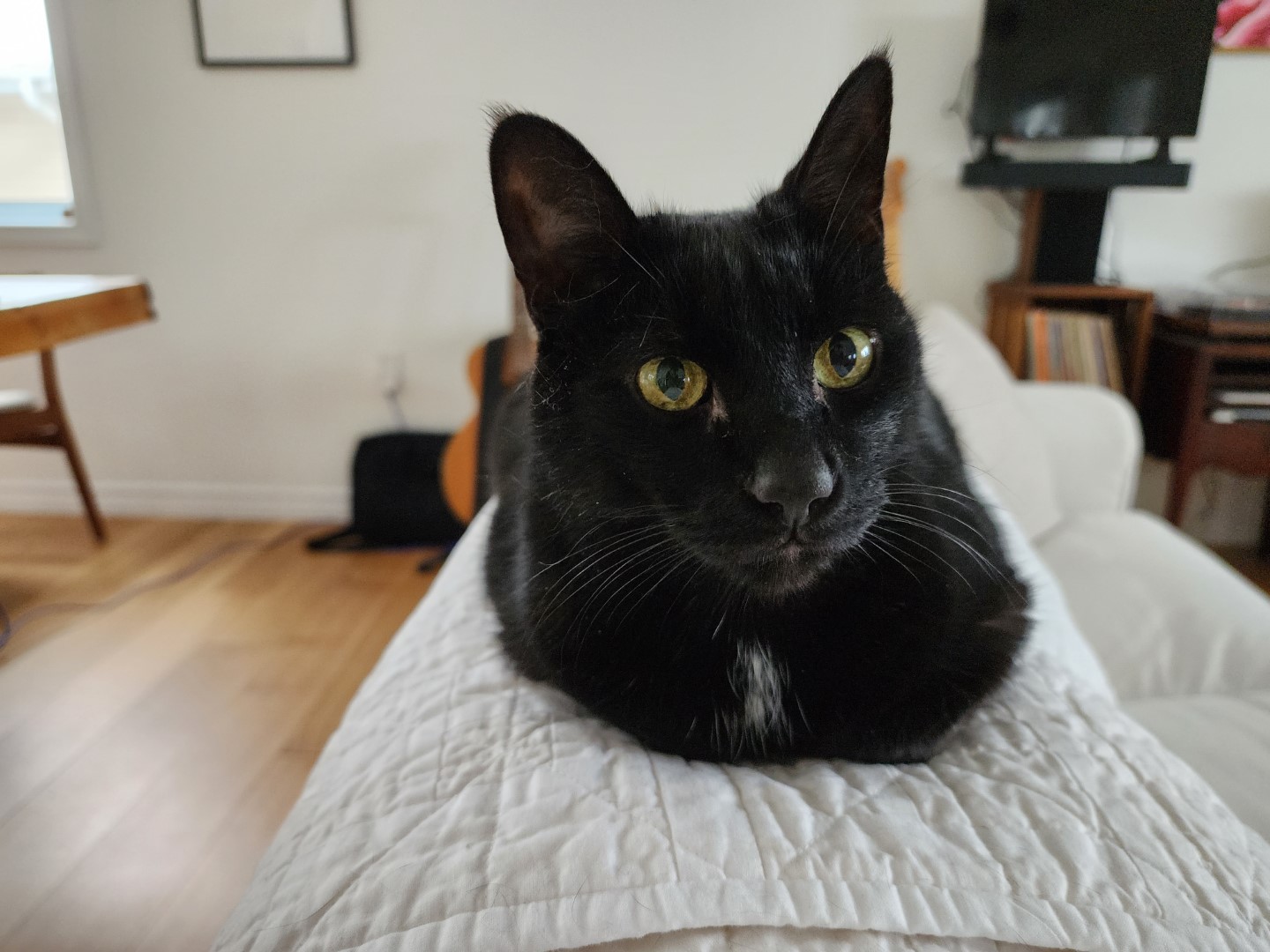 Well played Ewok. He's probably right, but I don't have a barbell. So… We'll see what happens.
I'm going to let you go now folks. I've gotta get some coconut green curry on the stove sooner than later.
Have a great week, and enjoy checking out all of the new sales. See you soon!
Don't forget to check in with Rhonda over at the Costco Quebec Fan Blog and see what fun sales are happening there!
Costco Flyer Sales March 13th – April 2nd 2023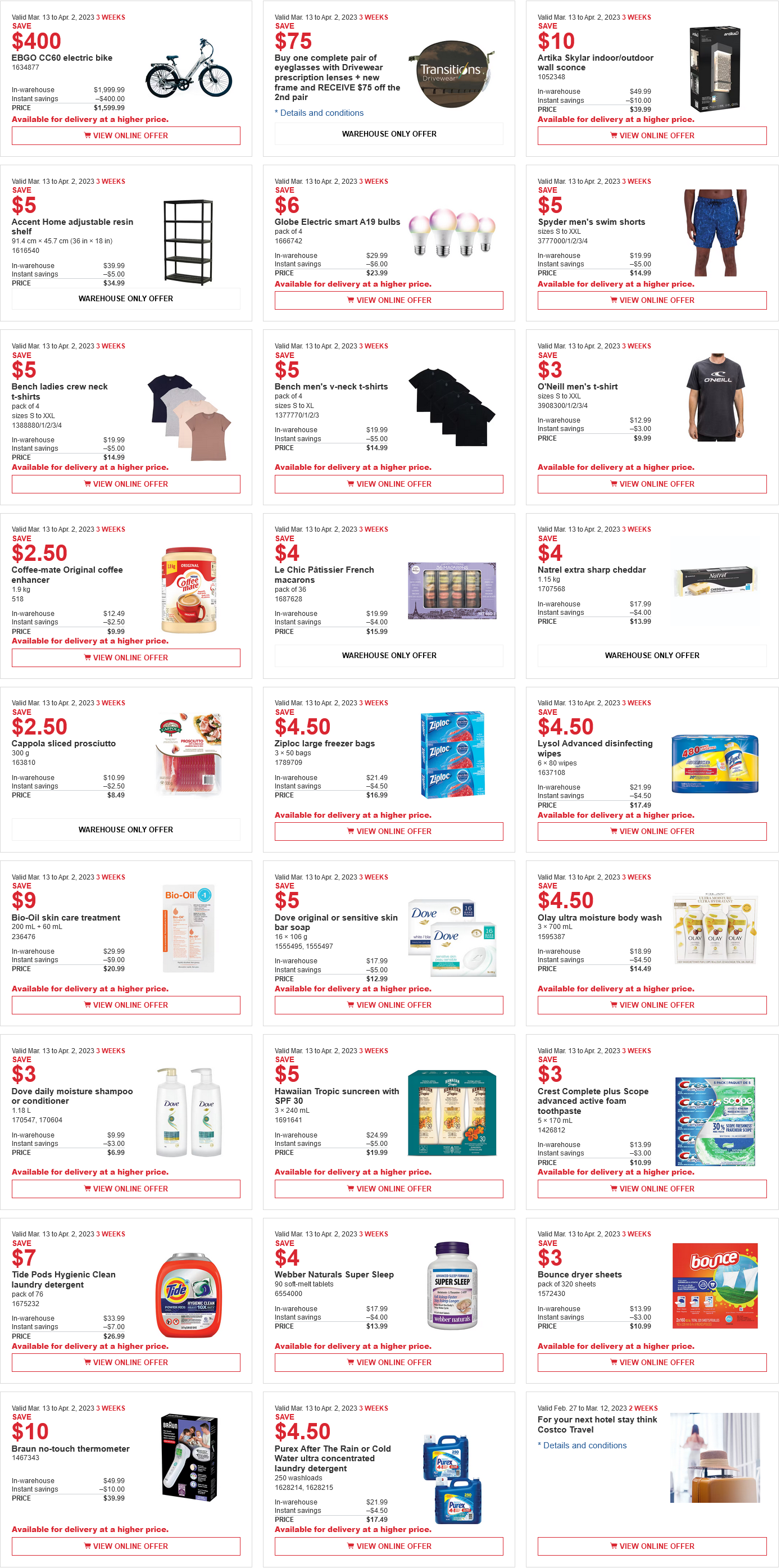 Costco Treasure hunt sales March 13th – 19th 2023