In the Wednesday Super Post I pick an entire section of Costco and take pictures of ALL of the items for you see!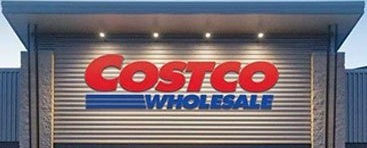 Please note:
The price at your local Costco takes precedent (or precedence) over the prices listed on this blog.
Costco liquidation/Manager's Special items (ending in .97) vary from store to store.
An asterisk (*) on the price tag means the item is not being re-ordered.
If there is something you really want, ***double check the expiry date*** as some Costco sales items do end mid-week.
***This is a fan run, independent page with no affiliation or endorsement by Costco Wholesale***
If you'd like to skip ahead to the comments section, click here!
Hey there everyone!
Sorry for the late post here, there were some technical issue and I wasn't able to get this up last night… Better late than never though, right?!
There's always plenty of items that I enjoy looking at in the kitchenware section, I mean who doesn't want a comically large (nearly 3 ft.!) pepper grinder?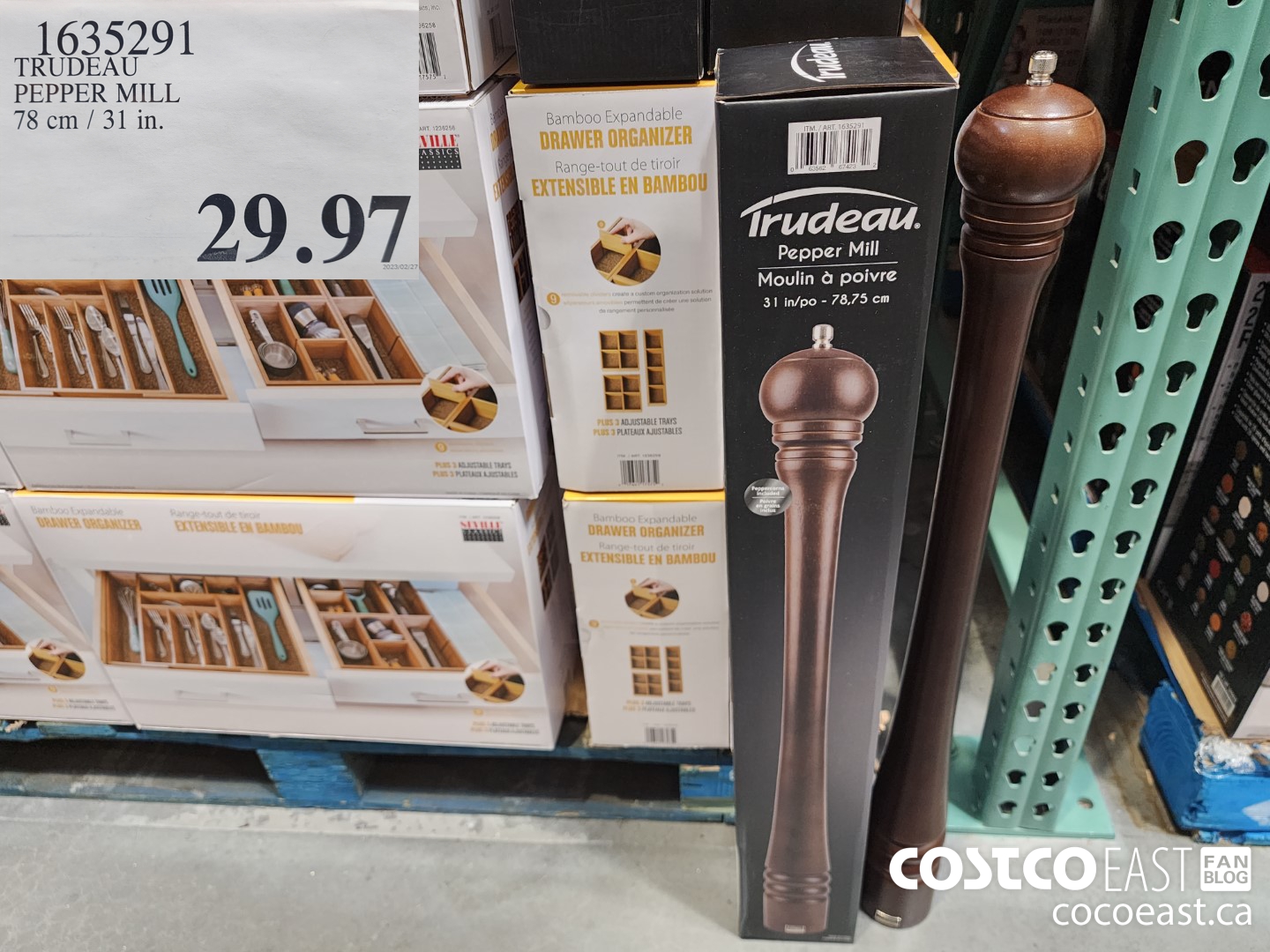 It would almost be worth having just for the comedic value!
I know I've mentioned it before, I love freshly ground coffee made in a french press. And of course the classic Bodum is essential!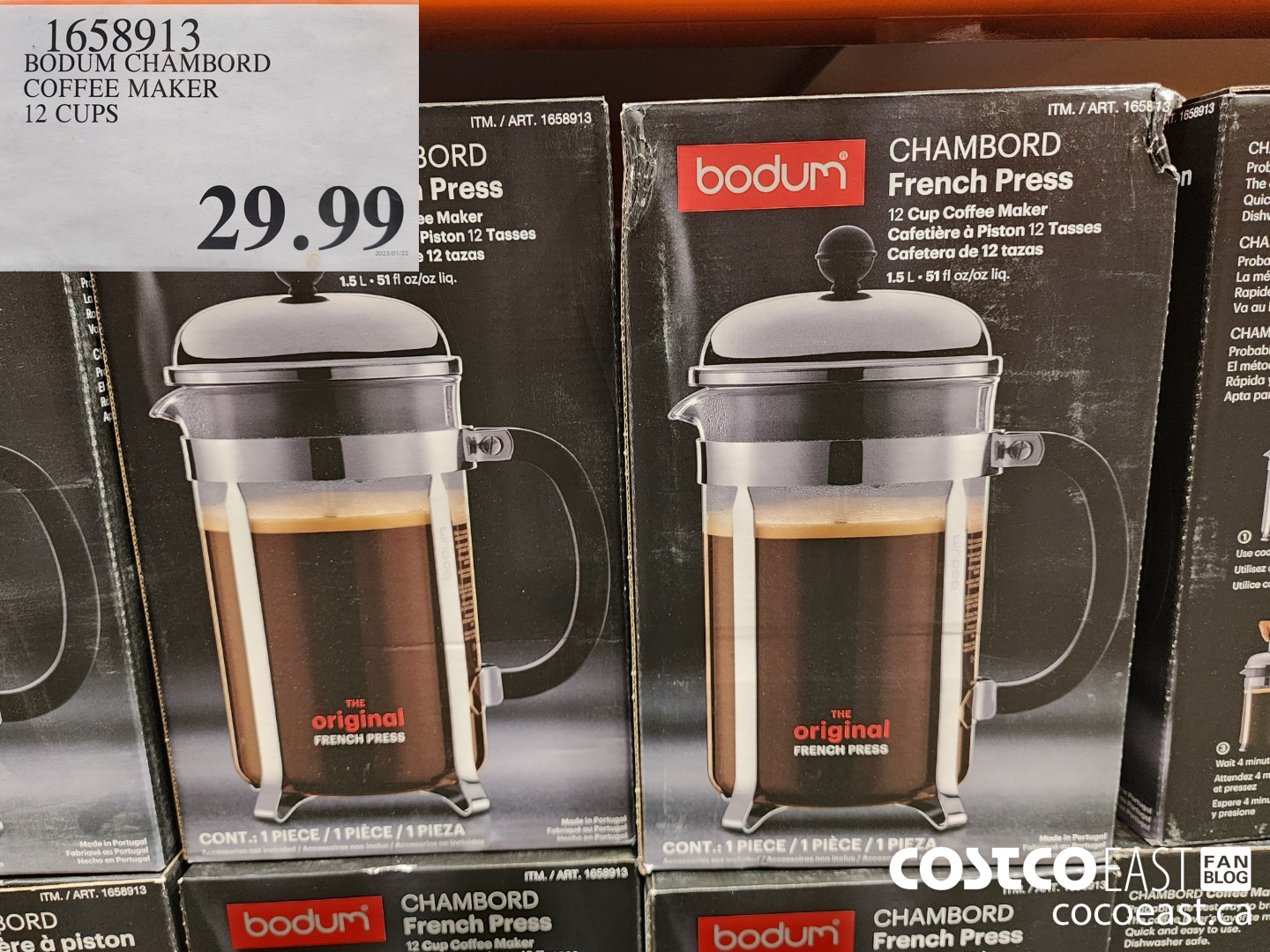 This Over and Back stoneware set was a new one this week, and I gotta say they felt and looked really nice.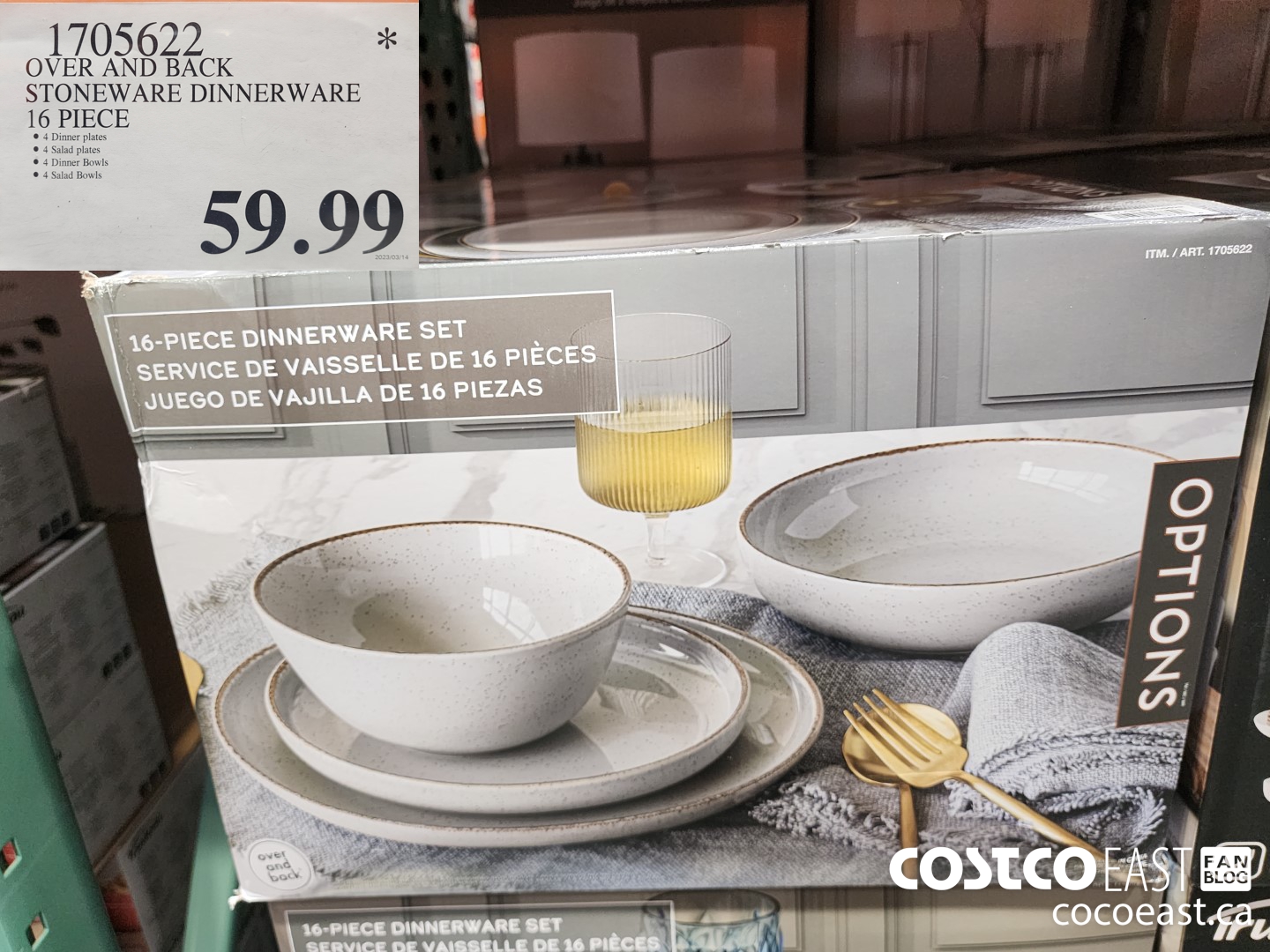 There were 2 colors, this flecked white set and there was a faded blue set as well.
I think I prefer the blue-ish ones. I'm not the only one who's picky about flatware & cutlery am I?
Anyhow, enjoy browsing folks and I'll see you all tomorrow for the weekend update!
Don't forget to check in with Rhonda over at the Costco Quebec Fan Blog and see what fun sales are happening there!
Costco Flyer Sales March 13th – April 2nd 2023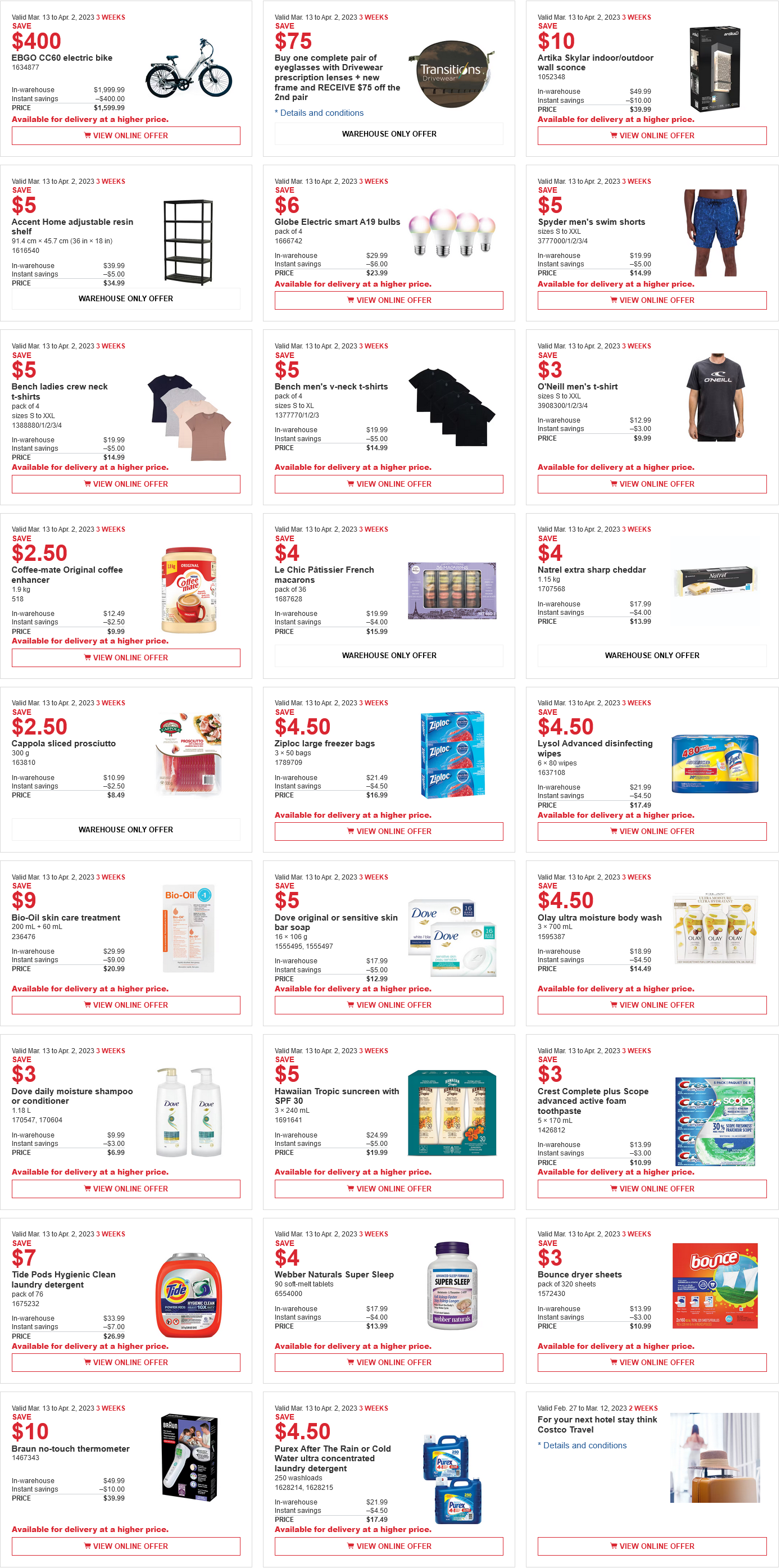 Costco Appliance & kitchenware Superpost items March 15th 2023