In the Wednesday Super Post I pick an entire section of Costco and take pictures of ALL of the items for you see!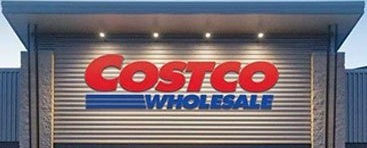 ***This is a fan-run, independent page with no affiliation or endorsement by Costco Wholesale***
Please note:
The price at your local Costco takes precedent (or precedence) over the prices listed on this blog.
Costco liquidation/Manager's Special items (ending in .97) vary from store to store.
An asterisk (*) on the price tag means the item is not being re-ordered.
If there is something you really want, ***double-check the expiry date*** as some Costco sales items do end mid-week.
If you'd like to skip ahead to the comments section, click here!
Ah yes, the veggies.
Who doesn't love making some delicious potato pancakes? If you do, you're gonna be needing these 3 ingredients.
Of course with all that garlic you may as well roast up a few bulbs for a tasty & garlicy treat. I swear I could eat an entire head of roasted garlic in one sitting, or more accurately just standing in front of the fridge… It's also a great way to keep people from getting too close to you, and it'll keep Vampires plenty far away too.
It's been a while since I've done home made pickles, but you could certainly stock the pantry with plenty thanks to these cucumbers and "cutecumbers"!
Yes, it might be easier to just buy a jar of them, but there's something rewarding and fun about making your own. Plus you can make them however you like! Obviously I add extra garlic (obviously!), some hot peppers to spice them up a bit, and plenty of fresh dill. But you could go the bread and butter route as well if you prefer the sweet ones.
If you're looking for a way to squeeze some zucchini or eggplant into your dinners, you might try what we did last night and do some stuffed zuchhini!
We just scooped them out, fried up some onion, pepper and garlic. Mixed in some rice, veg stock and tomato sauce, scooped it in and baked 'em up. They turned out great, but I think I would've pre-baked the zucchini first for a bit. Next time I guess…
Anyhow, I'll let you all get your shopping lists out and get browsing!
Enjoy folks, and I'll see you tomorrow for the weekend update.
Don't forget to check in with Rhonda over at the Costco Quebec Fan Blog and see what fun sales are happening there!
Costco Flyer Sales July 24th – Aug 6th 2023
Costco Fruits & veggies Superpost items Aug 3rd 2023