In the Wednesday Super Post I pick an entire section of Costco and take pictures of ALL of the items for you see!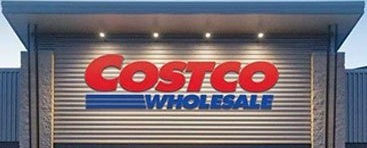 Please note:
The price at your local Costco takes precedent (or precedence) over the prices listed on this blog.
Costco liquidation/Manager's Special items (ending in .97) vary from store to store.
An asterisk (*) on the price tag means the item is not being re-ordered.
If there is something you really want, ***double check the expiry date*** as some Costco sales items do end mid-week.
***This is a fan run, independent page with no affiliation or endorsement by Costco Wholesale***
If you'd like to skip ahead to the comments section, click here!
Jhon Brown you asked if I could include the automotive and electrical items in a post… Well, ask and you shall receive!
There's always lots to look at in these aisles, and as of today (Fresh snow anyone?) here's a few items you'd probably be happy to have in your winter collection.
As I've mentioned before those Polar Extreme snow brushes are indispensable, and I'm sure your furry friend would appreciate the safe paw ice melt.
Never a bad time to start doing some shopping for a back-up generator either, (as the weather continues to remind us) and Costco has a decent selection right now.
We've been talking about getting one of these, but I know absolutely nothing about them so any advice would be great!
If you're into the whole Wi-Fi home type stuff Costco's prices on Globe smart plugs & bulbs are hard to beat.
I find it a little odd, then again I'd love to be able to turn on the heaters in the shop before going out there so… Maybe it's not that odd?
There's also some good deals on bathroom fixtures!
We have a Waterpik showerhead, and love it. The Dewstop bathroom fan is super quiet, and moves a lot of air so if you're looking to upgrade your bathroom ventilation I'd absolutely be grabbing one of these!
I'll let you browse the rest of the goodies in the aisles folks, and as always I'll see you on Friday. Enjoy folks!
Don't forget to check in with Rhonda over at the Costco Quebec Fan Blog and see what fun sales are happening there!
Costco Flyer Sales Jan 1st 2023 – Jan 29th 2023

Costco Garage, Workshop & Electrical Superpost items Jan 25th 2023