Welcome to the Costco Flyer Sales preview for Aug 30th – Sept 26th 2021 – Ontario, Quebec & Atlantic Canada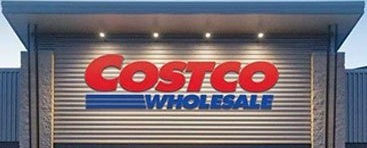 Hi folks! Didn't think I'd be back so soon huh?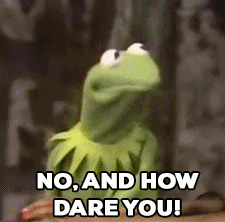 !!!!!!
Take it easy Kermit, I just want to share the new sales coming up… Sheesh!
In the most recent version of the Costco connection magazine they included the Flyer sales happening from Aug 30th – Sept 26th. These sales are split up into 2 week segments though going from Aug 30th – Sept 12th, and then Sept 13th – 26th. So please make sure as you read through them you pay attention to the sale dates.
Anything good? That is subjective my friends, you may be looking out for something like the Kirkland Signature tencel unscented baby wipes for $18.49 (Sept 13th – 26th)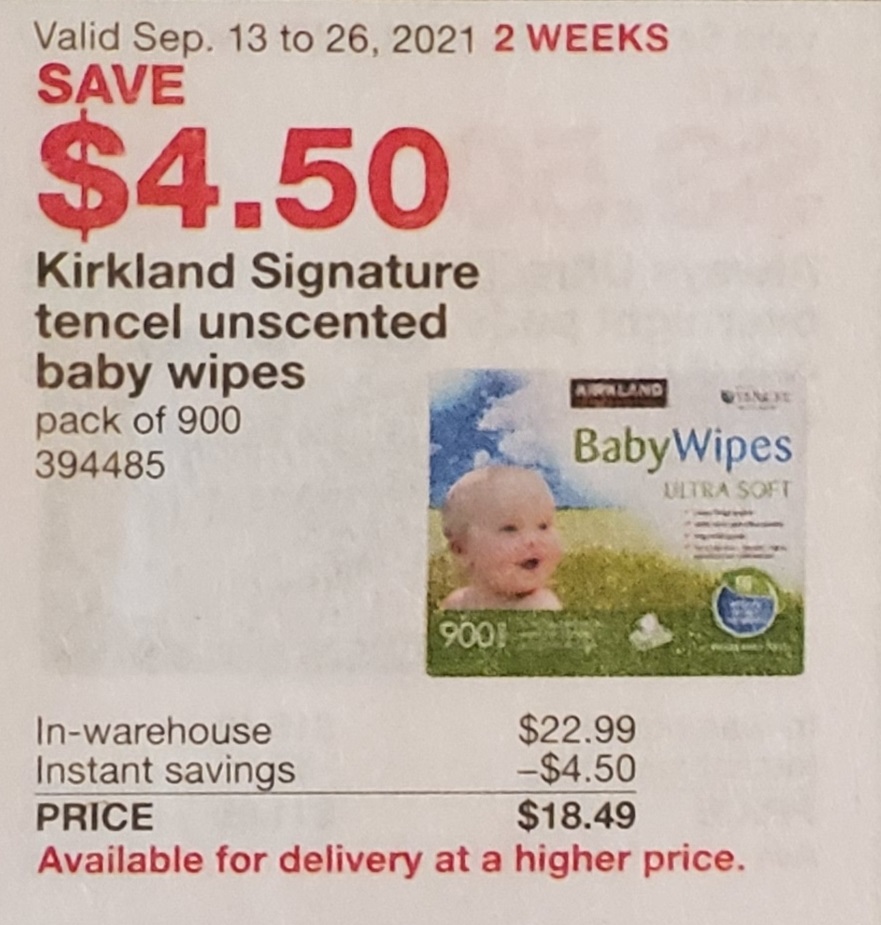 Or Tampax pearl tampons (regular or super pack of 96) for $12.99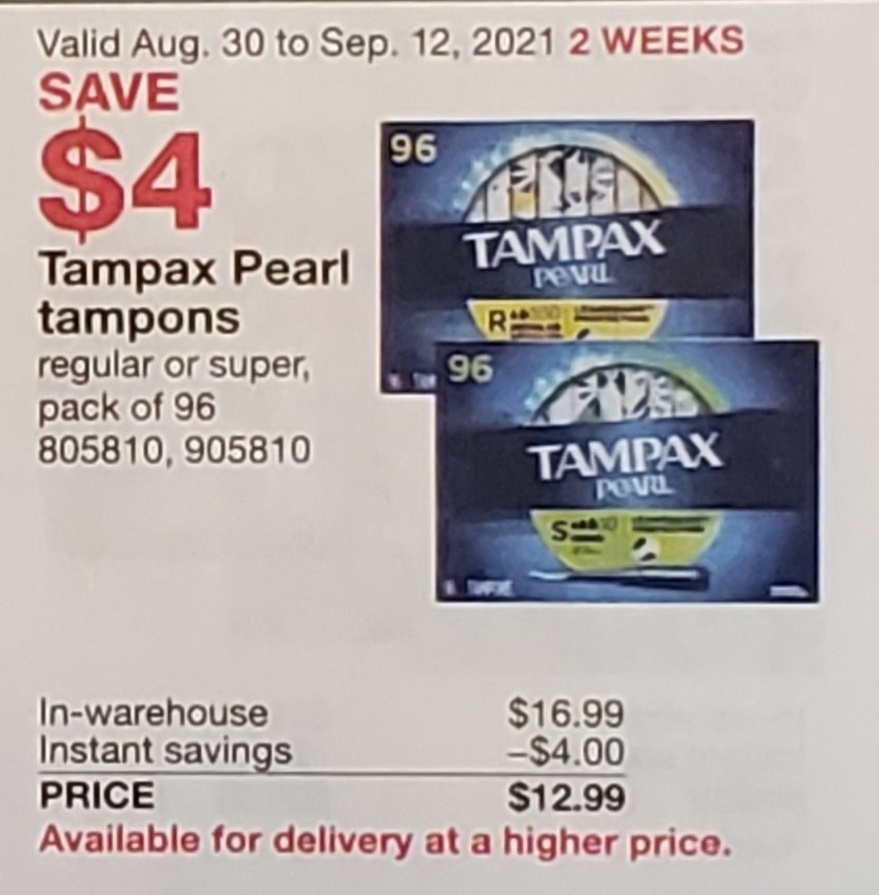 Perhaps the emergency kit is being restocked for the winter, so Polysporin complete ointment 2 x 30g is on that list for $15.99, and then up the ante by bringing home the Champion 9500W generator for $799.99
Emergen-C Vitamin C 1000mg 90 packets are on sale from the 13th – 26th for $20.99.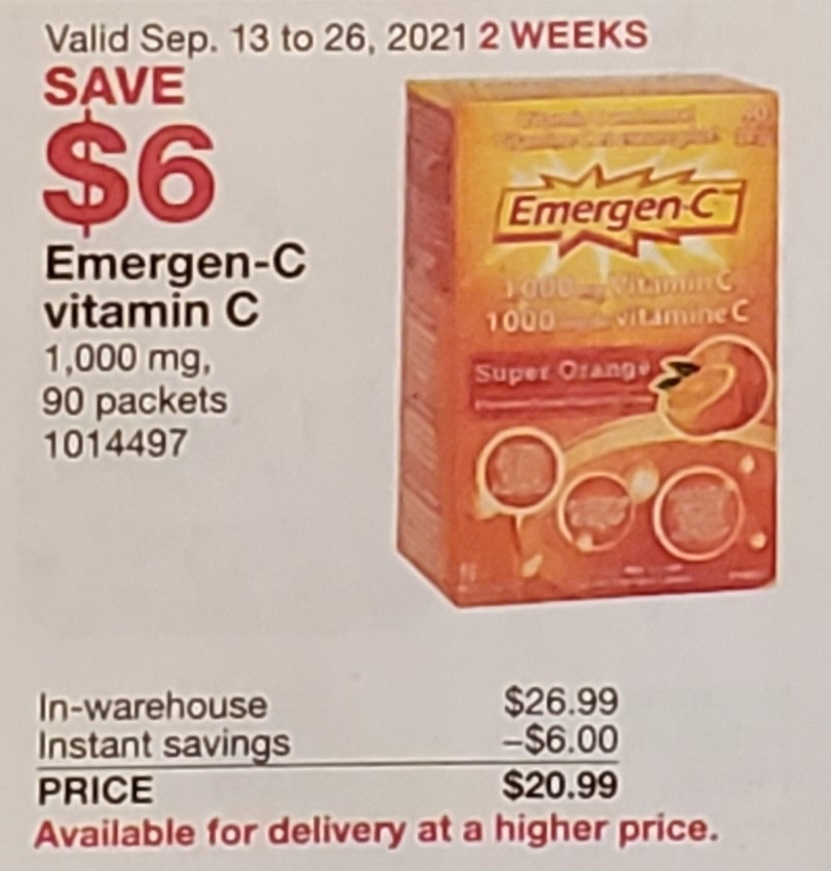 Get a little immune boost before the cold season kicks in? Not a bad idea.
I know I'll be getting a few of the Tide HE liquid laundry detergent 131 load jugs for my Sister for $18.99 (we all have a favorite brand after all)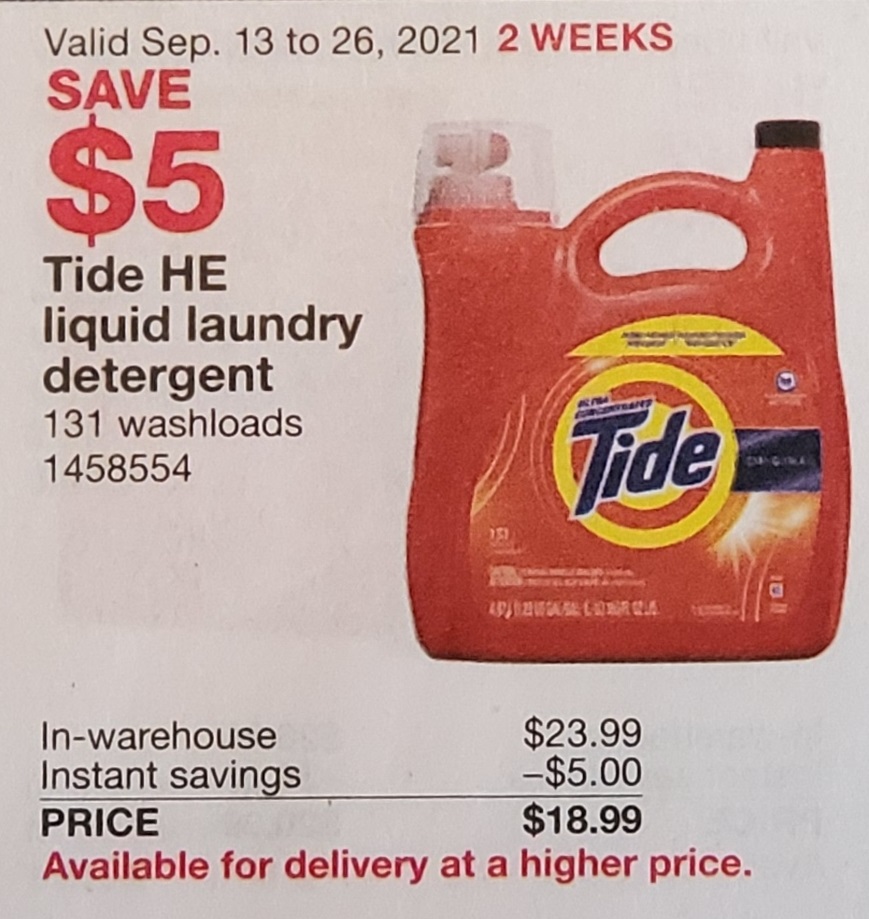 And I'll be looking to restock the Duracell AA batteries (22% off) for my emergency kit and of course for powering the various Halloween and Christmas LED lights we have just waiting to be put up!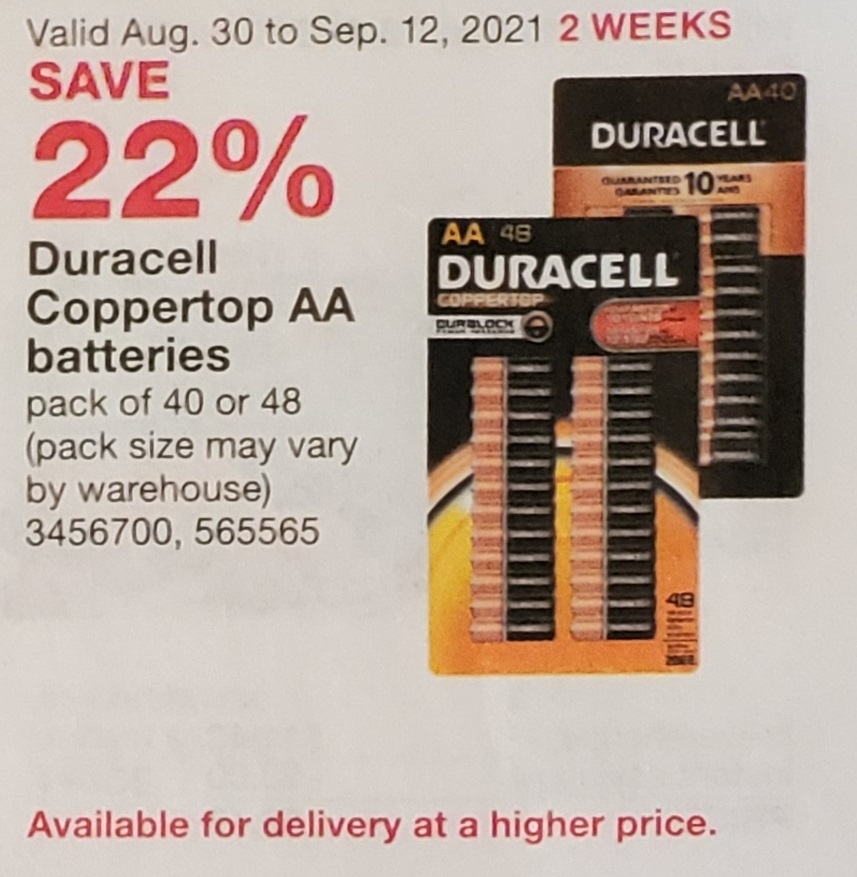 Any way you look at it, there's something good in the next months flyer & this is a great way to do a little planning ahead.
Scroll down a little farther to check it all out folks.
Cheers, see you all soon!
Please note:
The price at your local Costco takes precedent (or precedence) over the prices listed on this blog.
Costco liquidation/Manager's Special items (ending in .97) vary from store to store.
An asterisk (*) on the price tag means the item is not being re-ordered.
If there is something you really want, ***double check the expiry date*** as some Costco sales items do end mid-week.
***This is a fan run, independent page with no affiliation or endorsement by Costco Wholesale***

Costco Flyer Sales preview Aug 30th – Sept 26th 2021