I walk the whole store for you every Monday when Costco Sale items and Costco Flyer sales are released for the week, then post them here and on our Facebook page.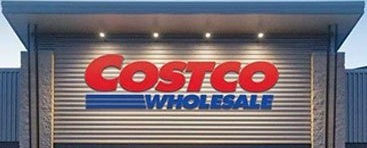 *
*
*
If you'd like to skip ahead to the comments section, click here!
Hello my Costco family and welcome to your Monday Costco Treasure hunt!
I hope you all had a great Easter weekend, and got to see some family? Perhaps eat some delicious Roast ham, scalloped potatoes, brussels sprouts, salad and pickled beets? Maybe toss in a fantastic gluten & dairy free "key lime pie" for good measure?? Hmmm, that sounds vaguely similar to what I had….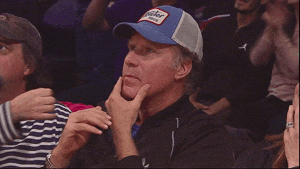 Well it was delicious I'll tell you that much!
Speaking of delicious readers Hana & Melanie had commented on the cheese and meats blog post that about how delicious the Stoney Creek shaved beef au jus was, and seeing how I made some references to Scooby and Shaggy I figured I owed to them and myself to pick it up today. So, yes I did.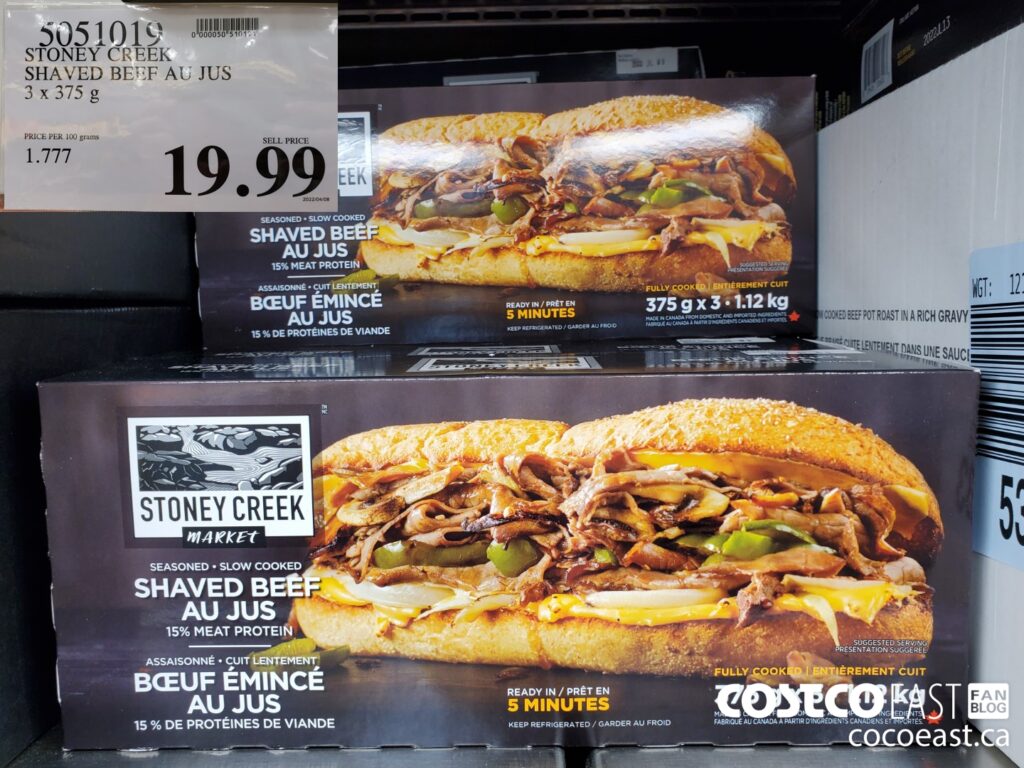 The $19.99 price tag may seem a bit high for me since I'll be the only one eating it (in this house) however Melanie pointed out that this box should be enough for "3 large subs or 6 round buns". So if I can get 6 delicious lunches out of this I'll be a happy camper! That works out to about 3.30 each, so add in various other ingredients and that's maybe $5.00??? For a killer roast beef sammy, $5.00 is absolutely worth it! The other benefit is that the package "best before date" is July 9th, so I've got plenty of time to enjoy this without worrying about it going off. I'd like to know how well this freezes though in the event it goes on sale and I need to grab a few. Anyone tried that?
The Rock Pro reversible grill/griddle is on sale for $7.00 off @ $22.99. We own one of these and absolutely love it!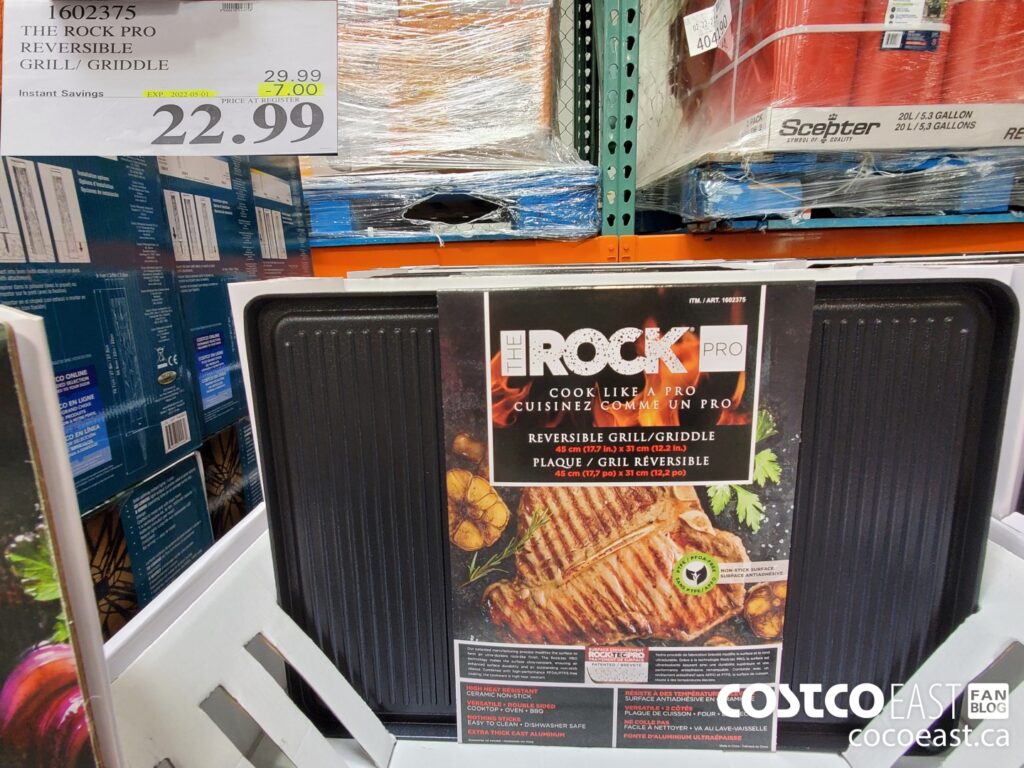 It's great for veggies and meats (plus it leaves those delicious looking grill marks!) and has a "griddle" side as well, so you could even do some bacon, eggs and pancakes on it if you were after a breakfast experience. (It's BBQ worthy as well, so backyard breakfast anyone?)
Reader Mike was asking about the Tommy Bahama beach chairs, so far I've only seen the kids ones (As he stated as well) as of today.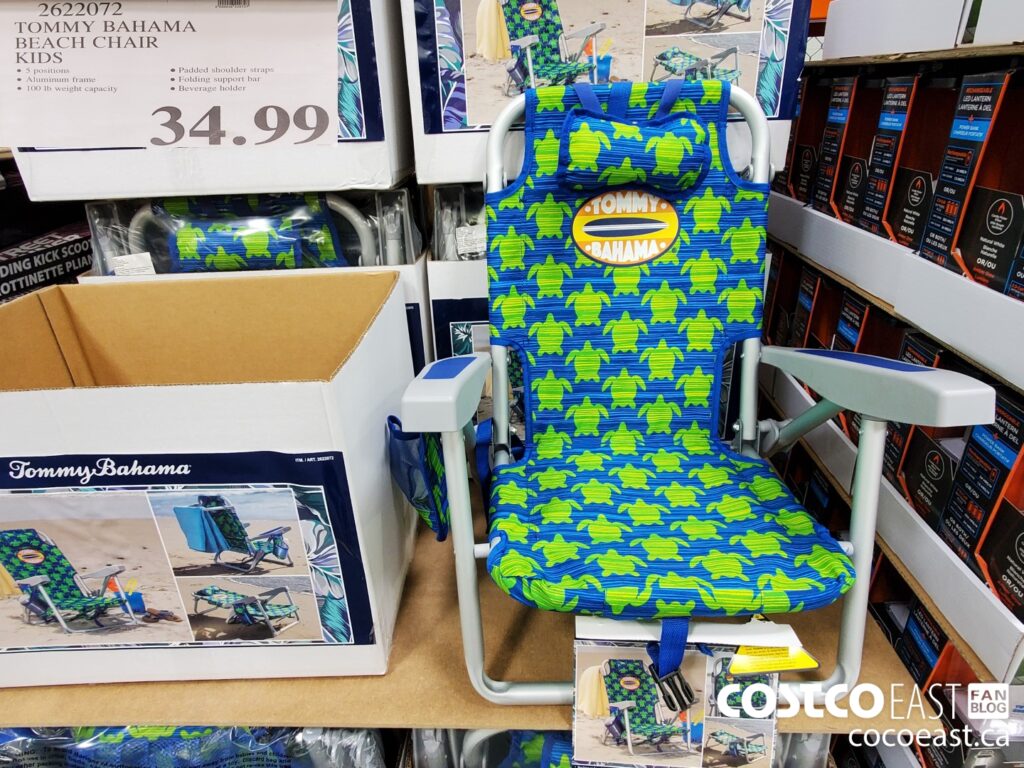 Anyone seen the adult ones yet, and if so at which warehouse?
Oh and the 21.5″ Apple iMac? (MHK03LL/A) It's on sale for $300.00 off.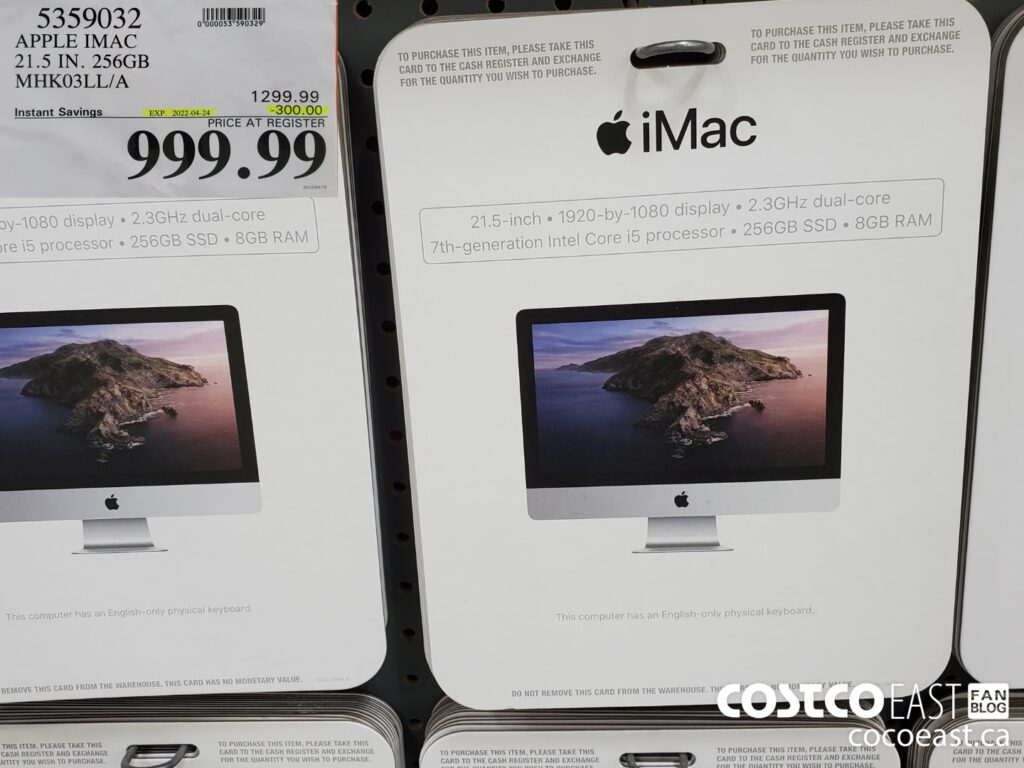 At $999.99 that makes it $400.00 cheaper than another big box store. If you've ever been in the market for one of these, strike while the iron is hot!
How 'bout a peek at a few more of the sales?
Mr.Clean all purpose cleaner 5.2 l -$3.60 @ $7.39
Cetaphil moisturizing cream 566 g -$3.00 @ $11.49
Seville classics shoe and utility rack -$10.00 @ $29.99
Ooni Koda pizza oven propane gas -$100.00 @ $379.99
Martha Stewart cover set queen 3 piece -$15.00 @ $ 39.99
Weatherproof vintage white goose down king -$60.00 @ $ 119.99
Bothwell Squeakers white 1 kg -$3.80 @ $11.99
Samsung 330 watt soundbar w/subwoofer -$100.00 @ $199.99
A lot to look at folks.
Speaking of… This Squirrel had a lot to look at as he was trying to figure out how to sneak some food out of the "squirrel proof" feeder.
(little did he know if he just went to the backyard we had a "non-squirrel proof" feeder with snacks available for everyone)
He appeared to be having fun either way.
One last thing, I've had a few people ask me where to sign up for the blog notifications lately. All you need to do is scroll to the bottom of the first page (or any of the blog post pages) and you'll find the sign up area.
Just enter your email and name and there ya go!
(Make sure to check your spam folder to make sure it doesn't wind up in there!)
Have a great week folks and as as always…
I think it's important to remember that we're not out of the corona virus weeds yet, and each province has their own Health recommendations based on the provinces individual risk assessment and I would recommend that you follow the recommendations for your specific province. Information can be found at the following websites.
Newfoundland COVID-19 information
New Brunswick COVID-19 information
Nova Scotia COVID-19 information
Go here for the latest Costco Coronavirus updates: https://www.costco.ca/coronavirus-response.html
So there you go, a little reading material for you.
Be kind, be safe and stay healthy!
Please note:
The price at your local Costco takes precedent (or precedence) over the prices listed on this blog.
Costco liquidation/Manager's Special items (ending in .97) vary from store to store.
An asterisk (*) on the price tag means the item is not being re-ordered.
If there is something you really want, ***double check the expiry date*** as some Costco sales items do end mid-week.
***This is a fan run, independent page with no affiliation or endorsement by Costco Wholesale***
Costco Flyer Sales April 4th – May 1st 2022
Costco Treasure hunt sales April 18th – 24th 2022