I walk the whole store for you every Monday when Costco Sale items and Costco Flyer sales are released for the week, then post them here and on our Facebook page.
Hello there folks!
So thank you all for bearing with us while we dealt with (and continue to deal with) the website migration. It's not an easy process and I understand there were some issues with loading times and the site crashing so I apologize for that and thank you for being patient while we got it figured out.
Well if today doesn't feel like a typical spring day, I don't know what does.
Overcast & rainy… But that's OK because we all know what spring showers bring folks, and I think you know how much I'm looking forward to that!
I mean who isn't though right? Even Ewok has been enjoying his time on the back deck playing games with me.
Though now my hands have the scratches to show for it… Perhaps he's having too much fun out there?! (Or maybe I need to stop putting my hands at risk when sharp little dagger claws are in play)
Flesh wounds aside Costco was again nice and quiet today, no line-up and at least a half empty parking lot. (Perhaps people are starting to follow the rules?) And for having essential goods only I still managed to find about 142 sales & a few new items today.
Check a few of them out below.
*
KS muscle & back platinum 80 caplets -$250 @ $8.49
Aerius allergy 130 tablets -$10.00 @ $39.99
Vileda promist max mop 1 unit + 1 refill -$6.00 @ $23.99
Zavida 100% Columbian 907g -$3.00 @ $8.49
Pinty's crispy chicken wings 1.75g -$4.00 @ $13.99
Olay total effects anti-aging moisturizer 2 x 50ml -$9.00 @ $27.99
Gillette pro shield razor + 9 cartridges -$10.00 @ $34.99
Fibre 1 Oats & chocolate 30 x 35g -$2.30 @ $9.49
*
The Bag to Earth compost bags (30 pack) are on sale for $3.00 off @ $9.99 until April 25th so this is a great time for me to refill our stock of those.
I'm pretty sure the last time they were on sale was somewhere around a year ago and I think I bought 3 or 4 of them which is exactly what I plan on doing when I go back on Friday.
Also really nice to see the ALCAN BBQ buddy back ($9.49), a clear sign times of the BBQ are upon us. And then the ALCAN BBQ grade ultimate grillng foil 2pk (which is a new one) hit the shelves at $11.99.
I'm curious what exactly makes that BBQ grade foil… Anyone used this that can explain???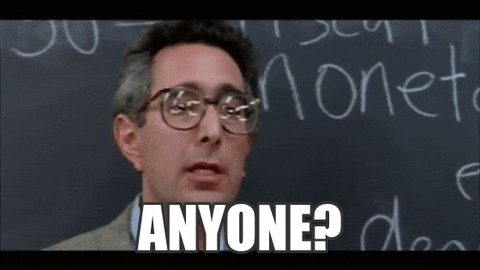 Seeing as outdoor cooking is the only way we'll be cooking with friends and family for the next little bit (up to 5 people anyhow) We should be taking advantage of the warm spring weather whenever it hits.
I also had a question from the Costco Kingston Finds facebook group asking if stamps were still available. The answer to that question is…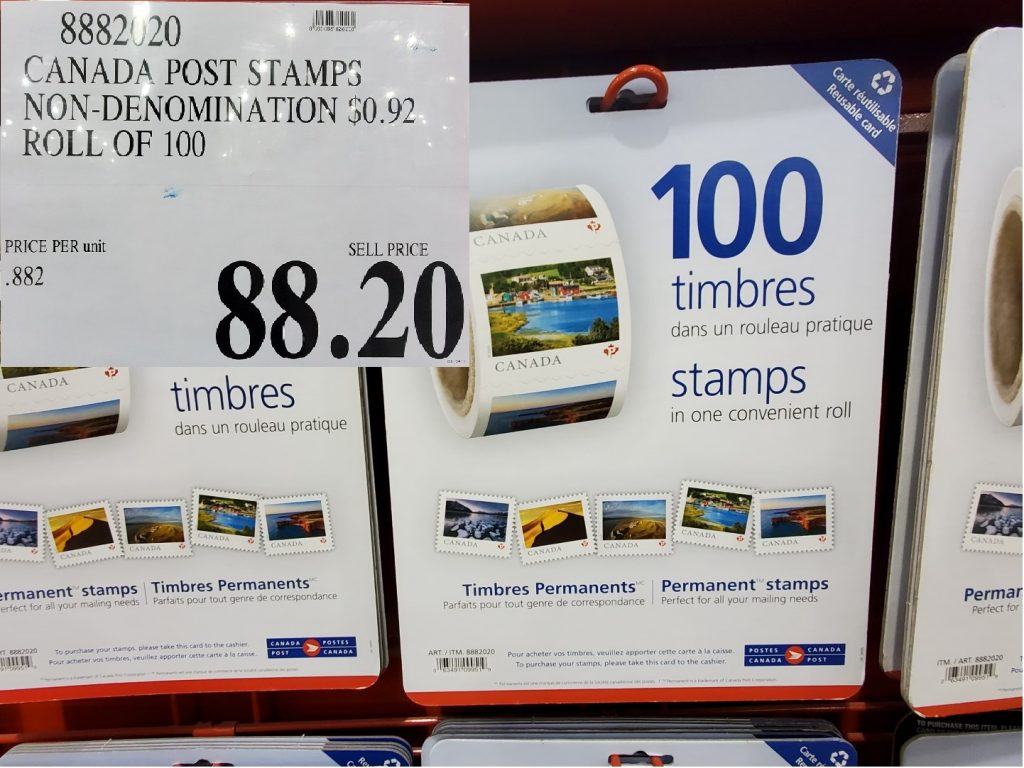 So there ya go, I just "posted" the answer for you.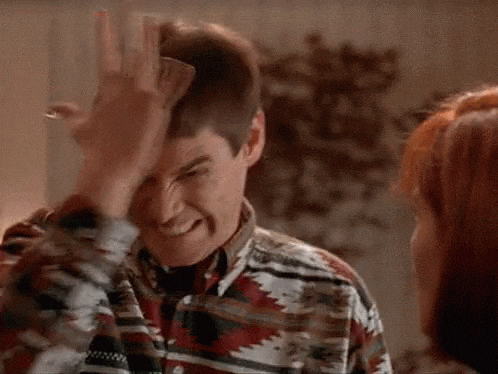 Hahaha… Sorry folks, I really couldn't help that one but it does get Lloyd's "stamp" of approval.
….
….
….
OK perhaps that was a bit much, but you gotta package jokes like that together.
And with that, Ewok has given me the boot and sent me on my way..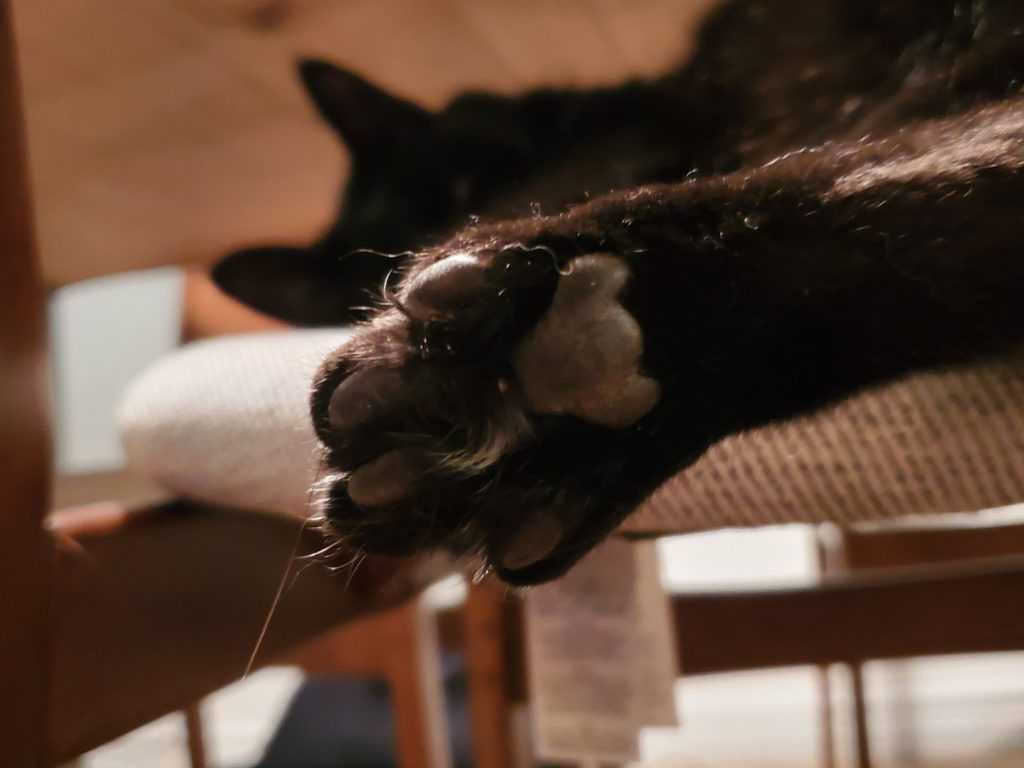 So I should go before I make another terrible joke.
Have a great night folks, stay safe and I'll see you all soon!
Here's some great news for those of you who are 60 & above and looking to get your first dose of a COVID-19 vaccine! You're able to book an appointment now to get it at select Costco pharmacies! Right now it's only at 6 Costco locations in Ontario but it's something! (Click this link to go to the booking page)
Since we are in the third wave of COVID-19 I think it's important to remember that we're not out of the corona virus weeds yet, and each province has their own Health recommendations based on the provinces individual risk assessment and I would recommend that you follow the recommendations for your specific province. Information can be found at the following websites.
Newfoundland COVID-19 information
New Brunswick COVID-19 information
Nova Scotia COVID-19 information
Go here for the latest Costco Coronavirus updates: https://www.costco.ca/coronavirus-response.html
So there you go, a little reading material for you.
Be kind, be safe and stay healthy!
Please note:
The price at your local Costco takes precedent (or precedence) over the prices listed on this blog.
Costco liquidation/Manager's Special items (ending in .97) vary from store to store.
An asterisk (*) on the price tag means the item is not being re-ordered.
If there is something you really want, ***double check the expiry date*** as some Costco sales items do end mid-week.
***This is a fan run, independent page with no affiliation or endorsement by Costco Wholesale***
Costco Flyer Sales
Costco Treasure hunt sales