Costco has EXPANDED home delivery across ONTARIO!!!
NEVER MISS A POST! Join the Costco East Facebook group to get updated whenever I make a new post! https://www.facebook.com/costcoeast/.
ALSO you can come and see my Instagram feed with Pics of my weekly Costco shopping trips, Dexter and Ewok being lazy cats and pictures of things that I have cooked with anything I've purchased at Costco. You can find that here! https://www.instagram.com/costco_east_fan_blog/
Subscribe to website updates via email and you'll get a confirmation email from "FeedBurner Email Subscriptions". Click the link within it to activate your subscription and you'll be notified by email whenever I post (1 or 2 times weekly). Check your spam filter or contact me if you have questions or do not receive a confirmation email.
Yes folks, I posted about the trial they were doing a few months back in South Eastern Ontario and apparently it worked out well so the have expanded it across Ontario, (apparently with the exception of Sudbury, though it seems as though it may be temporary)
I'd say that's great news for people who are extremely busy, or not capable of getting out and shopping for groceries across Ontario. And hey maybe I'll give it a try in the next few weeks to see how it all works! Apparently it's free delivery if your purchase is over $75 (which is an easy target I find)
Click on these links to get more info about this service if you'd like. I think it's pretty exciting, not that I'll ever stop shopping at Costco on Mondays but I may order in once and a while… Why not right? Cold Ontario winter day, January… February… not wanting to go out shopping right? Click click click and Ordered! I like it.
See an article about it here
http://www.canadiangrocer.com/top-stories/headlines/costco-delivery-service-expands-across-ontario-82995
The Costco.ca order page here
https://www.costco.ca/grocery-household.html
Another article here…
https://www.huffingtonpost.ca/2018/09/21/costco-grocery-delivery-ontario_a_23535049/
Well, just a quick little hit for you this evening. Busy day at work today but thought I'd share this with you folks before the cooking begins and I lose track of time, trust me- it happens.
Cheers all, and happy shopping or clicking and ordering!
See you on Monday!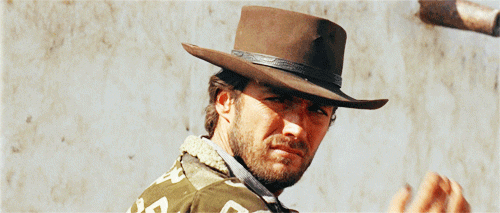 Please note:
The price at your local Costco takes precedent over the prices listed on this blog.
Costco liquidation/Manager's Special items (ending in .97) vary from store to store.
An asterisk (*) on the price tag means the item is not being re-ordered.
If there is something you really want, ***double check the expiry date*** as some Costco sales items do end mid-week.
The food brands available can differ from region to region. Pictures are taken at a store in Ontario. Sale items should apply to Costco locations in Ontario, Quebec, New Brunswick, Newfoundland & Nova Scotia, if the item is in stock at your store. There will likely be a few deals not shown here in your store. If this blog has helped you save money, consider sharing www.cocoeast.ca with your friends and family! If you see deals at your store that aren't on this blog, post them in the comments and help spread the money saving love!