Costco Canada East Secret Sale Items – Sept. 24th – Oct. 1st – Ontario, Quebec & Atlantic Canada
I walk the whole store for you every Monday when Costco's Secret Sale items are released for the week, then post them here and on our facebook page.
NEVER MISS A POST! Join the Costco East Facebook group to get updated whenever I make a new post! https://www.facebook.com/costcoeast/.
ALSO you can come and see my Instagram feed with Pics of my weekly Costco shopping trips, Dexter and Ewok being lazy cats and pictures of things that I have cooked with anything I've purchased at Costco. You can find that here! https://www.instagram.com/costco_east_fan_blog/
Subscribe to website updates via email and you'll get a confirmation email from "FeedBurner Email Subscriptions". Click the link within it to activate your subscription and you'll be notified by email whenever I post (1 or 2 times weekly). Check your spam filter or contact me if you have questions or do not receive a confirmation email.
**** TO SKIP AHEAD TO THE SALES CLICK THIS LINK ****
OK, here we are again on a wonderful (officially) fall Monday evening. Work is done for the day, Shopping is done, dinner was ordered in tonight (from Darbar- the BEST Indian food in town IMO, Veggie Korma, Chicken Bhoona, Darbar rice and Papadams… oh so good!) and the clean-up was fast and easy. I'm ready for you now.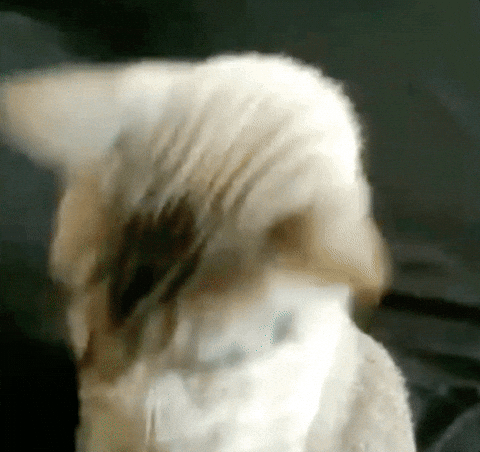 That's a good example of where my head is at today so… well there it is.
I had a great time shopping at Costco today, lots and lots of good sales (I couldn't help but dive into a few myself) but apparently one of the more important ones is the Diaper Genie refill 4-pack
These evidently only go on sale once a year (so I've been told) so it is time to do one of my favorite things folks "STOCK UP" (as stated numerous times I have cats therefore no need for diaper genies or their refills BUT if you do have diaper sporting kids in the house, may be of importance) They don't take up alot of space ether which is nice so you're not losing a ton of real estate by picking up a few of these… or a few dozen of 'em.
Coke, Diet coke, and ginger-ale are all on sale this week for 8.99 so soda drinkers rejoice!
Lots and lots of snacks and candy on sale this week too, from new flavors of Bark Thins (pumpkin seed & almond) to full size candy bars… all of the brands, Cadbury, Mars, and Nestle (favorite, right here! though Cadbury does have Crispy Crunch which is another long lost favorite of mine and of course Mr. Big… who doesn't like a Mr.Big???) Plus Spearmint & Polar Ice Excel gum, trail mixes and Protein bars a plenty… Dad's classic oatmeal cookies are on sale again for 8.69 (seems a frequent sale) I can remember being on a paint job where there was a box of these kickin' around and I got so hooked on them. Needless to say for my benefit I have not bough a box of these to this day.
Those little K-cups are on sale this week, the Van Houtte (32.99) and Timothy's (31.99) for the 80 packs. This really only applies if you own a Kuerig or a single portion coffee maker like that. Don't get me wrong, I think those are great in a hotel room. small quick and easy… But nothing beats the sound, taste and smell of fresh ground and brewed coffee. (except maybe bacon… that goes with coffee and a few other breakfast ingredients)
Gillette Fusion powerglide razors are on sale guys (16 pack for $14 off) so as are the Edge 17 packs (+ razor $5 off) So if you're looking to keep sharp and shaved take note, and grab a few packs. Razors are expensive so a sale like this is pretty awesome! Unless you're going mountain man for the fall/winter in which case… you don't need 'em.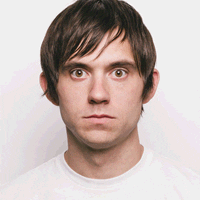 heh heh heh heh….
Those Castlevetrano olives were still on sale this week for 7.49 and I couldn't help myself, I grabbed a jar.
I just can't stare at olives too long without having my mouth start to water, so yes- that ENTIRE aisle is torture. Whats that??? almost an entire aisle of Costco dedicated to olives or many varieties both stuffed and unstuffed, pitted and unpitted, loaded with my other favorite food group garlic (torture walking by that jar every week people I tell ya!) And the the Pickles, thankfully there aren't like, a plethora of pickles available or I would possibly be broke… Or still in the aisle surrounded by open jars of olive these tasty treats about to be dragged away by Costco security. (anyone catch that Olive pun back there???) Though I haven't cracked the jar open yet, haven't had time to do so. Maybe a midnight snack??? I'll let you know what I think next week and if the jar is empty I promise I'll take a picture as proof that I am an Olive/Pickle monster. (Pickle monster was an actual nickname I had, more on that later probably… no promises though)
I also couldn't resist the soft cushy feel of this plush throw blanket… Mmmmm getting into fall/winter mode.
Now, no- we didn't really need another super soft, squishy and warm blanket that looks fantastic on the couch (or bed) but hey, sometimes I gotta give in! Plus the next 7 1/2 months could be chilly and/or downright COLD! Multiple cozy blankets aren't gonna hurt anyone! (and at 9.99, I'm no fool)
Oh yeah, the heat came on tonight and Ewok was so confused as to what was happening. He was standing there staring at the register for at least 5 minutes almost like something was alive in there, he's a funny little guy (though even Dexter was doing the same thing… Also I looked afterwards to make sure nothing was alive in there, there was not.)
…Well you've seen 2 of them, why not look at my shopping from today?… and Dexter.
It wasn't really a go crazy kind of trip this week, as most of the staples I usually buy are still in decent stock at home but I decided to go off the board today with a few things just for fun.
Every time I walk through the aisles I stop at the magazine stand and do a quick little browse. I've never bough one from Costco but always look at the food magazines- because as we all know I love cooking, and well food is delicious AND nutritious AANNNDDD those darned magazines always make food look so good… So when I saw the sign that said %30 off retail price I said "yup! gettin' 'em)
I have yet to dive into these (much like the olives) but I will this evening. The one page that sold it to me was page 42 in Bon Appetit- it's a 9 picture step-by-step process for glazing carrots… I was drooling, and thus- I have magazines to read. Fine Cooking magazine was no pushover either, and as it is heading to chilly root vegetable weather there are 4 or 5 pages dedicated to the wonderful potato. (as my partner is Ukrainian these are highly revered in our household so I felt like this may have been scripture I had stumbled upon) so it made it's way home as well lest I be struck down by the potato gods.
Not a ton to say about this purchase yet… I'm a die hard Sriracha consumer- however I am loyal to one brand… and It's not this one, so the fact that I slipped this into my cart almost surprised me a bit. (now at 4 or 5 bucks it's not make or break, however I don't like wasting food nor do I have space in the fridge for more condiments and hot sauces)(also the brand I'm loyal to is the Huy Fong Foods Inc. brand- made in California)  All that being said I've been curious about this… and my will power was weak today so Ho-Ya brand will get it's chance to step into the ring and prove it's worth.
…Or face the torture of condiment purgatory that is the very back of my fridge. You have been warned Ho-Ya Sriracha… You have been warned.
Ok, enough about what I got. I was asked in a comment if I could post meat sales… I'm very much on the fence about this one as any sales that happen with meat isn't going to be the same and I don't want to mislead anyone. I will however share with you a few meat sales that are on at the Kingston, Ontario warehouse so you can see what specials are happening there. Also feel free to share any meat sales at your Costco here!)
Pretty good deals for sure, but again sales aren't necessarily going to be the same at your warehouse so if you like what you see I would advise you to CALL AHEAD to verify the price and availability. Also read the dates of the sales, some of them expire on Wednesday. details details details.
Some more store specific prices are butter, this is another hot topic when it comes to debating the price…. Last week it was $3.99 at my warehouse, and this week???
Still $3.99. It does fluctuate though… I've got it about a dollar or more cheaper at Costco before.
Someone else commented that peanut butter prices can fluctuate just as much which I found interesting however it wasn't specified which brand so here's what I had… not much really.
Please comment and let us all know what your butter and peanut butter prices are below as well as the Costco warehouse you shop at so we can all see!
Well… My week of crazy work is over now, thankfully. Just in time for my next week to begin! But as usual I always look forward to my Monday shopping and posting here, so thank you for indulging me with all my GIF's, pictures of cats, bad jokes and talk about food. I'm glad you enjoy all of those things as much as I do. And the sales… yes the sales are good too!
Ok, I've said my piece now it is time to go and indulge in a half jar of olives and apparently an episode of Frasier.
Good night,
Cheers!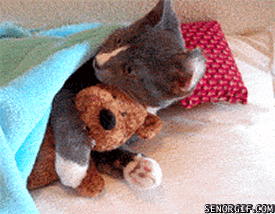 Please note:
The price at your local Costco takes precedent over the prices listed on this blog.
Costco liquidation/Manager's Special items (ending in .97) vary from store to store.
An asterisk (*) on the price tag means the item is not being re-ordered.
If there is something you really want, ***double check the expiry date*** as some Costco sales items do end mid-week.
The food brands available can differ from region to region. Pictures are taken at a store in Ontario. Sale items should apply to Costco locations in Ontario, Quebec, New Brunswick, Newfoundland & Nova Scotia, if the item is in stock at your store. There will likely be a few deals not shown here in your store. If this blog has helped you save money, consider sharing www.cocoeast.ca with your friends and family! If you see deals at your store that aren't on this blog, post them in the comments and help spread the money saving love!