Costco Flyer Sales Preview Dec.7th 2020 – Jan 3rd 2021
Hello all and happy Wednesday!
I just wanted to pop in share the over 100 sales that Costco is previewing for (as you can see above) Dec 7th – Jan 3rd 2021.
As I'd said earlier in the pandemic when Costco was doing the month long sales, I love it!
I think it's great to know what's going to be on sale, so you can make plans to stock up on certain items or wait until they go on sale so you don't need to go back and get price matches done; saving you a trip!
There's some great sales going on in here such as the Bose Soundlink mini II SE bluetooth speaker.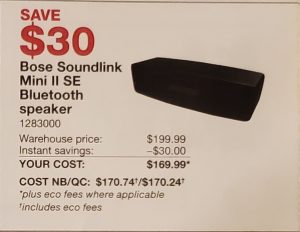 I have one of the small Bose speakers that I bought maybe 7 years ago to use as a work speaker when I was painting houses and I gotta say it still is a phenomenal speaker! Small, durable and the sound quality (as with all Bose products) is amazing! I imagine this little guy would be an improvement over mine.
Crunchmaster multi-grain crackers are another that are frequently on my shopping list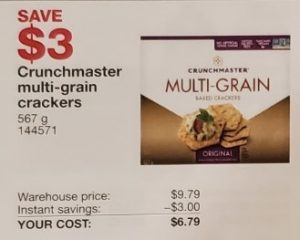 Knowing they're on sale for $6.79 ($3.00 off) is great, as I'll hold off buying some on Monday and wait until the next week.
Remember those Reece's thins peanut butter cups I was talking about last week? Well guess what's on sale next month!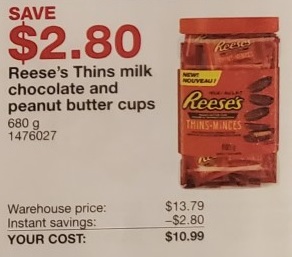 You got it! I'm certainly going to wind up with one of these in my cart, but only 1!
Crest complete whitening toothpaste with scope 5 x 170ml is on sale for $2.50 off at $9.99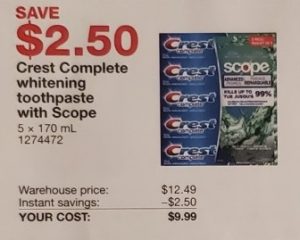 So a great time to stock your bathrooms and never run out of toothpaste again.
I've always been curious about these Dr.Ho's products (the triple action back belt and the circulation promoter) and seeing as they're on sale I may have to give one of them a shot.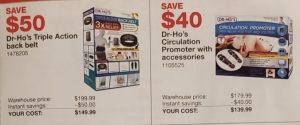 Has anyone used these before??? If so what do you think… Good? Bad?? Indifferent???
I'll let you scroll down and check everything out on your own folks. Lot's to look at so get your lists ready.
Oh, Dexter and Ewok wanted to say hi before I left.
Really I just though Dexter looked ridiculous in that picture and wanted to share a laugh with you, so there you go.
See you on Friday everyone.
Costco Online bookings for the flu shot are now available!
It's true folks, you can make an appointment online to get a flu shot at your Costco warehouse during your normal shop, or plan your shopping trip around the flu shot… Either way it's a win!
You can find an available warehouse & book online at the Costco Pharmacy page.
As we are headed in to the second wave of COVID-19 and kids are heading back to school I think it's important to remember that we're not out of the corona virus weeds yet, and each province has their own Health recommendations based on the provinces individual risk assessment and I would recommend that you follow the recommendations for your specific province. Information can be found at the following websites.
Newfoundland COVID-19 information
New Brunswick COVID-19 information
Nova Scotia COVID-19 information
So there you go, a little reading material for you.
Be kind, be safe and stay healthy!
Please note:
The price at your local Costco takes precedent (or precedence) over the prices listed on this blog.
Costco liquidation/Manager's Special items (ending in .97) vary from store to store.
An asterisk (*) on the price tag means the item is not being re-ordered.
If there is something you really want, ***double check the expiry date*** as some Costco sales items do end mid-week.
***This is a fan run, independent page with no affiliation or endorsement by Costco Wholesale***
The food brands available can differ from region to region. Pictures are taken at a store in Ontario. Sale items should apply to Costco locations in Ontario, Quebec, New Brunswick, Newfoundland & Nova Scotia, if the item is in stock at your store. There will likely be a few deals not shown here in your store. If this blog has helped you save money, consider sharing www.cocoeast.ca with your friends and family! If you see deals at your store that aren't on this blog, post them in the comments and help spread the money saving love!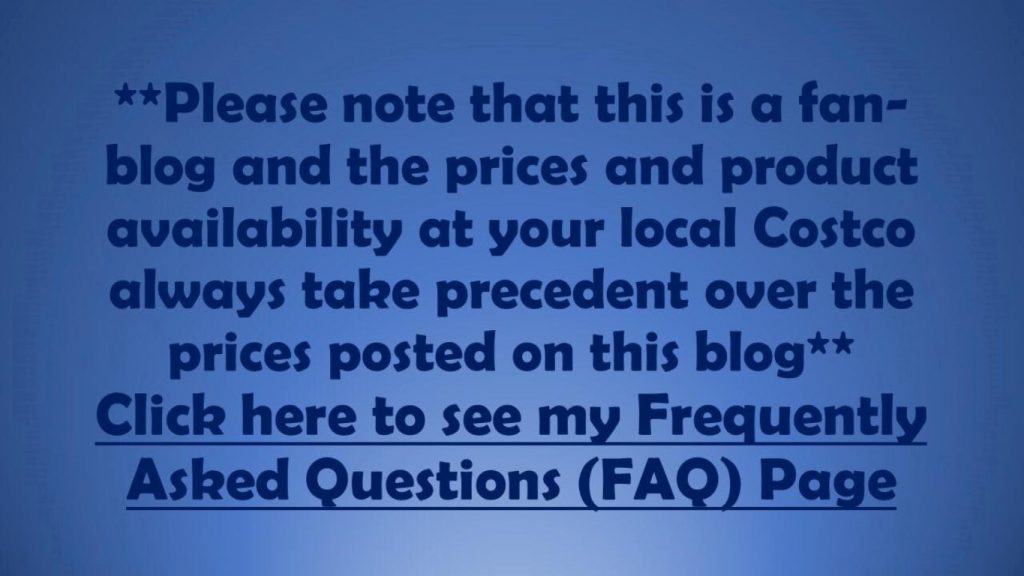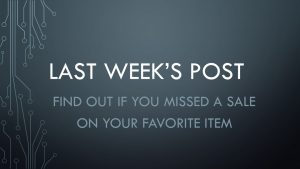 Costco Flyer Preview Dec.7th 2020 – Jan 3rd 2021