Costco Flyer sales preview Aug 2nd – 29th 2021 – Ontario, Quebec & Atlantic Canada
*
I find it hard to believe that we're previewing the August sales right now, but there's certainly a few sales in here that soften the blow a bit.
I always like to stock up on the Starbucks caffe Verona whole bean coffee when it's on sale (And I'm down to half a bag!) so this is perfect timing! It will be on sale for $6.00 off @ $15.99.
Another favorite of ours, and of course of Jan in Waterdown is the Victoria White Linen Collection marinara sauce on sale for $2.50 off at $7.99.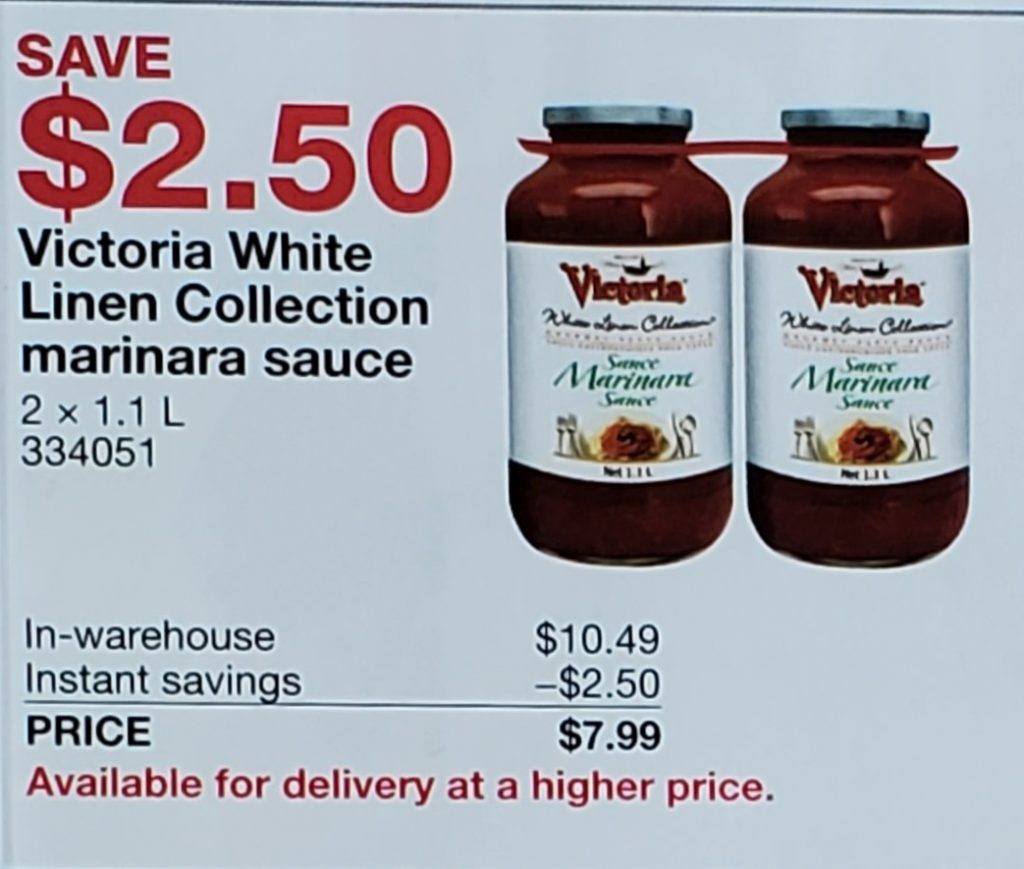 I didn't stock up on this last time it was on sale, so what's the saying? Fool me once shame on Costco, fool me twice… ummm…Something like that right?
Cascade Platinum dishwasher detergent will be on sale as well for $4.80 off @ $17.99
I'm running low so I'll probably grab 1 of them to tide me over until P&G does their next spend and get promotion. (I'm assuming that'll happen again this year around November)
If you're in the market for a new vacuum the Shark Rocket Deluxe vacuum with self cleaning brush will be on sale for $50.00 off @ $159.99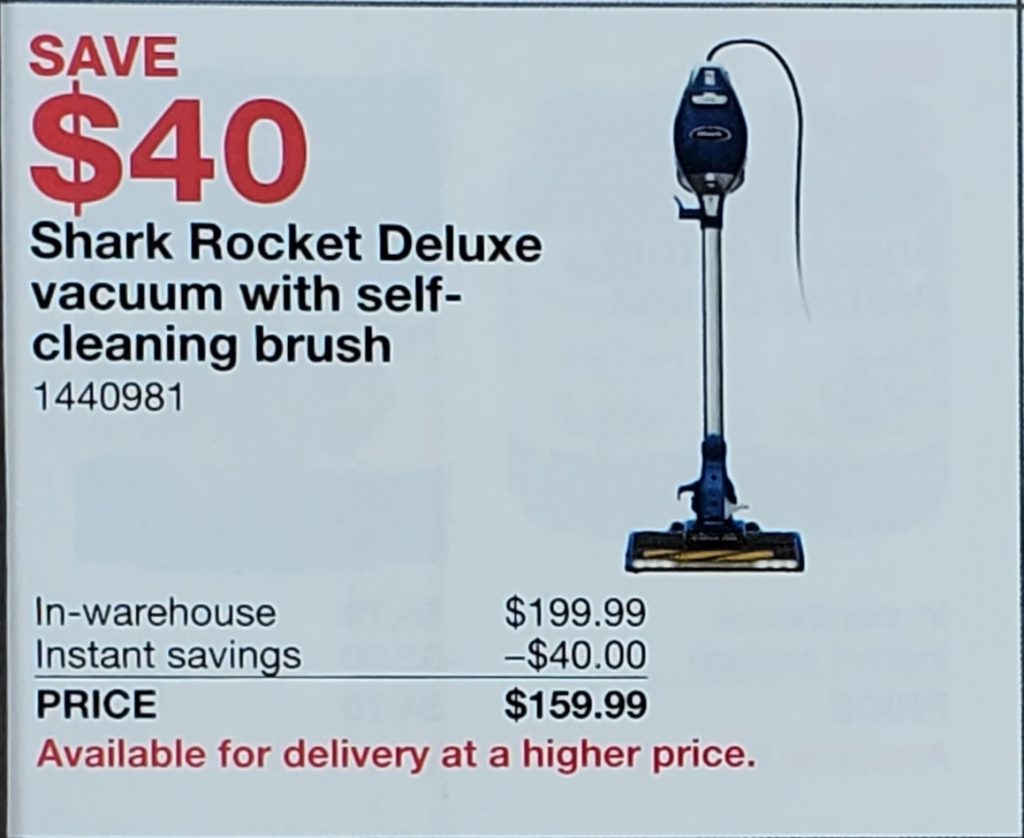 We've owned a Shark rocket for 8 or 9 years and it's been awesome!
And this is where I'll leave you to explore the rest folks, so scroll down and enjoy!
*
Please note:
The price at your local Costco takes precedent (or precedence) over the prices listed on this blog.
Costco liquidation/Manager's Special items (ending in .97) vary from store to store.
An asterisk (*) on the price tag means the item is not being re-ordered.
If there is something you really want, ***double check the expiry date*** as some Costco sales items do end mid-week.
***This is a fan run, independent page with no affiliation or endorsement by Costco Wholesale***

Costco Flyer Sales June 28th – Aug 1st 2021