Welcome to the Costco Weekend Sales Update where I'll keep you in the loop on all the awesome sales Costco releases for the Weekend! I'll post them here and on our Facebook page for you to enjoy.
*
*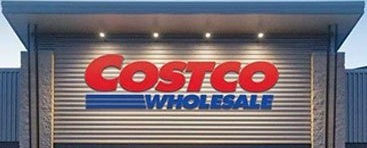 *
*
If you'd like to skip ahead to the comments section, click here!
Well, July sure went fast right?!
That means the month long July sales will be ending soon, leaving you a few days to stock up on some of the essentials (Huggies Diapers for example) So make sure you check the flyer or read back through a few of the other blog posts to check on your favorites, make a list and get stocked!
And while you're cruising the aisles picking up those last minute deals here's a few of the new items this weekend.
Aveeno sunscreen SPF 30 3 x 88ml -$4.00 @ $15.99
Happy Village Smyrna Figs 1.13kg -$3.00 @ $9.99
Fontaine Sante Roasted Red Pepper Hummus 2 x 482g -$2.00 @ $4.49
INNO foods organic coconut clusters 500G -$2.00 @ $7.99
Husqvarna Gas pressure washer 3200 PSI -$100.00 @ $359.99
Lysol Disinfecting wipes 6 x 100 wipes -$4.00 @ $15.99
*
Hard to believe that only 15/16 months ago Lysol wipes were a hot commodity… You had to be one of the first 10-15 people in line otherwise no Lysol wipes for you!
Now they're in stock and on sale… How about that.
I walked by these ZIP disposable BBQ grill 3-packs a few weeks ago and though about grabbing a pack or 2 to put in the "Emergency kit"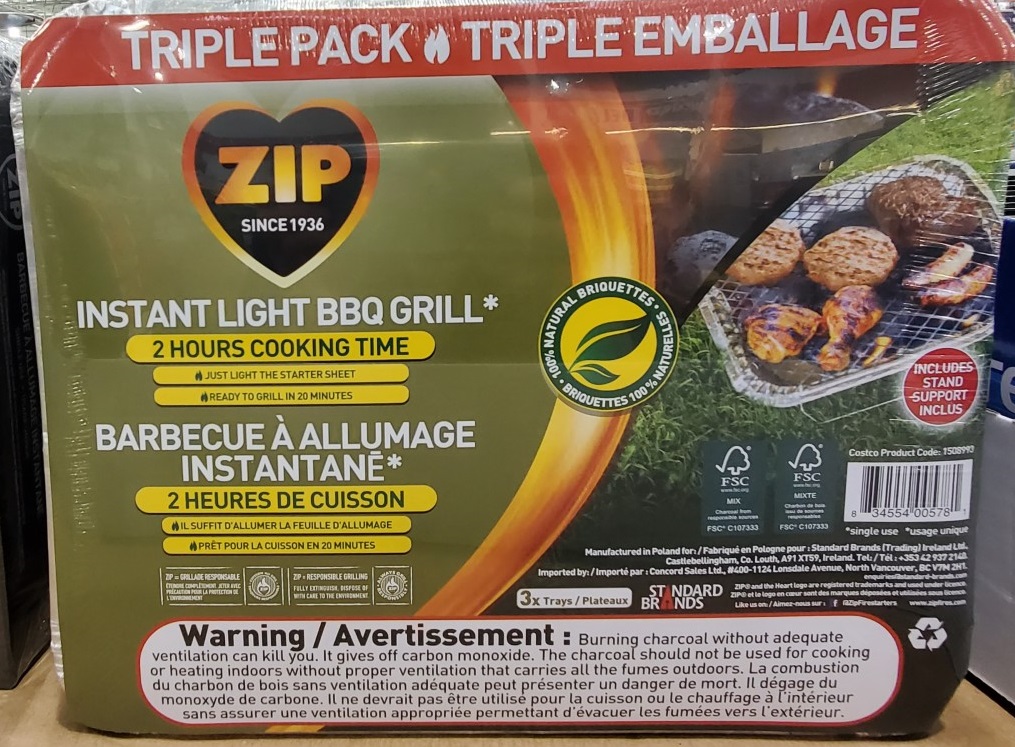 At $9.99 I feel like this is probably something that would be well served in an kit like that. Granted you get 2 hours of cook time out of one of them, so this isn't a long term solution, however, in a pinch with no power for a few days one or two of these may be a great addition to those kits I tend to neglect.
The Proslat 8 bin storage system is on sale for $20.00 off @ $59.99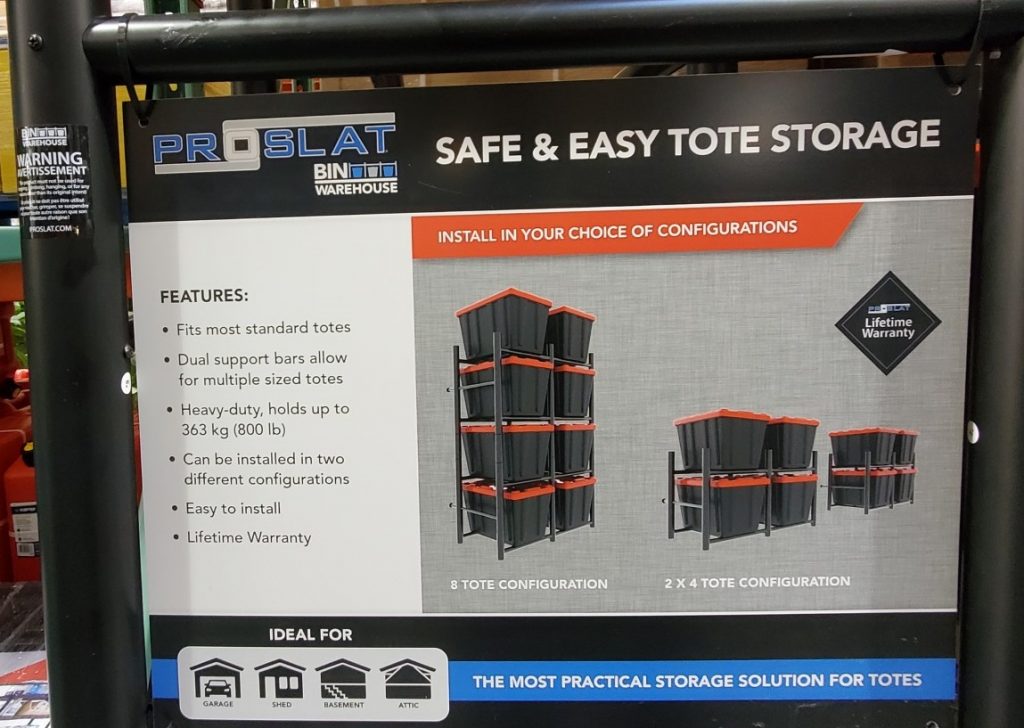 Something I like about these shelves is the height and length of the "storage slats" as I plan on grabbing one of these on Monday and setting it up to use as for our recycling bins, which will fit perfectly in these shelves. And who doesn't like an organized refuse area???
I think I'll call it here folks. If you haven't already done so, scroll down to see all the fun new items and sales happening this weekend.
And in case I don't see ya. Good afternoon, Good evening and Good night. (Bonus points if you can name that movie!)
*
COVID-19 vaccinations are ramping up across Eastern Canada, follow the links below to find out if you're eligible and where they are available in your Province.
Since we are still in the third wave of COVID-19 I think it's important to remember that we're not out of the corona virus weeds yet, and each province has their own Health recommendations based on the provinces individual risk assessment and I would recommend that you follow the recommendations for your specific province. Information can be found at the following websites.
Newfoundland COVID-19 information
New Brunswick COVID-19 information
Nova Scotia COVID-19 information
Go here for the latest Costco Coronavirus updates: https://www.costco.ca/coronavirus-response.html
So there you go, a little reading material for you.
Be kind, be safe and stay healthy!
Please note:
The price at your local Costco takes precedent (or precedence) over the prices listed on this blog.
Costco liquidation/Manager's Special items (ending in .97) vary from store to store.
An asterisk (*) on the price tag means the item is not being re-ordered.
If there is something you really want, ***double check the expiry date*** as some Costco sales items do end mid-week.
***This is a fan run, independent page with no affiliation or endorsement by Costco Wholesale***
Costco Flyer Sales June 28 – Aug 1st 2021
Costco Weekend Update sales July 23rd – 25th 2021