In the Wednesday Super Post I pick an entire section of Costco and take pictures of ALL of the items for you see!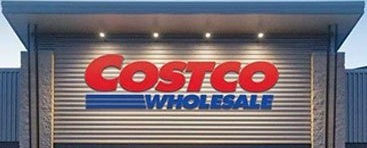 ***This is a fan-run, independent page with no affiliation or endorsement by Costco Wholesale***
Please note:
The price at your local Costco takes precedent (or precedence) over the prices listed on this blog.
Costco liquidation/Manager's Special items (ending in .97) vary from store to store.
An asterisk (*) on the price tag means the item is not being re-ordered.
If there is something you really want, ***double-check the expiry date*** as some Costco sales items do end mid-week.
If you'd like to skip ahead to the comments section, click here!
Hey there everyone!
It's always fun to check out all the vitamins, but I always forget how many items there are in these aisles!
I like to make sure I've always got a few staples in my cupboard, just in case!
We don't get sick very often (knock on wood!) but when I start to feel something coming on, or there's something going around at work, I go straight for the Cold-FX! And having cold pills handy never hurts, I just check the expiration date and make sure they've got a good shelf life. Fisherman's friend? Who doesn't like those??
When it comes to vitamins There's a few we have on hand.
I like taking multi-vitamins, but the pills are usually too big, or the powdery kind that always seem to get stuck in my throat so the chewable ones are an easy fix for that. I've been taking the Karen Phytophankton for maybe a year now and are a part of the morning routine, as are Biotin and Milk Thistle.
As I said there are over 200 items to check out down below, so it's an entire treasure hunts worth of goodies to browse! Grab yourself a coffee, or a cup a tea and enjoy folks!
Don't forget to check in with Rhonda over at the Costco Quebec Fan Blog and see what fun sales are happening there!
Costco Flyer Sales April 3rd – 30th 2023

Costco Vitamins & Pharmacy Superpost items April 20th 2023