In the Wednesday Super Post I pick an entire section of Costco and take pictures of ALL of the items for you see!
Location: Kingston, ON.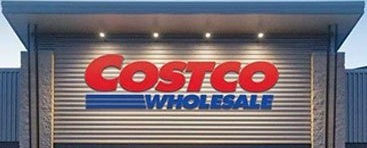 ***This is a fan-run, independent page with no affiliation or endorsement by Costco Wholesale***
Please note:
The price at your local Costco takes precedent (or precedence) over the prices listed on this blog.
Costco liquidation/Manager's Special items (ending in .97) vary from store to store.
An asterisk (*) on the price tag means the item is not being re-ordered.
If there is something you really want, ***double-check the expiry date*** as some Costco sales items do end mid-week.
If you'd like to skip ahead to the comments section, click here!
Hey there folks!
I really do enjoy these aisles, and there's so many things that have become staples in our house. Most of you know about the revolving door of coffee that we tend to go through…
Right now we're back on the Starbucks Caffe Verona, but I anticipate that we'll be back to Balzacs farmers blend sometime soon.
Of course there's the magical combo of Rio Mare tuna and Hellmann's mayo. Well to me it's a magical combo, the Rio Mare tuna is just so much more delicious than just about any other kind of tasted. (Just my personal take, I know there's some out there who have a differing opinion!)
Our Costco has been carrying these KFI sauces for a bit, and they're pretty decent for a quick fix of Indian. (Nothing beats from scratch though, and I've gotten pretty darned good at Butter Chicken!)
My issue here is that I can't seem to find the Vindaloo sauce, and I'd love to try it! Has anyone tried that one, and is it actually spicy?
Now my mouth is watering thinking about Indian food, so I'm going to have to get dinner in gear…
Enjoy browsing the goods folks, and I'll see you tomorrow for the Weekend Costco sales update!
Cheers!
Don't forget to check in with Rhonda over at the Costco Quebec Fan Blog and see what fun sales are happening there!
Costco Flyer Sales Aug 7th – Sept 3rd 2023

Costco coffee, breakfast & pantry Superpost items Aug 17th 2023