The Costco East Fan Blog is excited to team up with Cove Kombucha this week to spread the word about their delicious Kombucha 10-pack available on sale at Costco warehouses for $15.99 from Jan. 17th – 23rd 2022!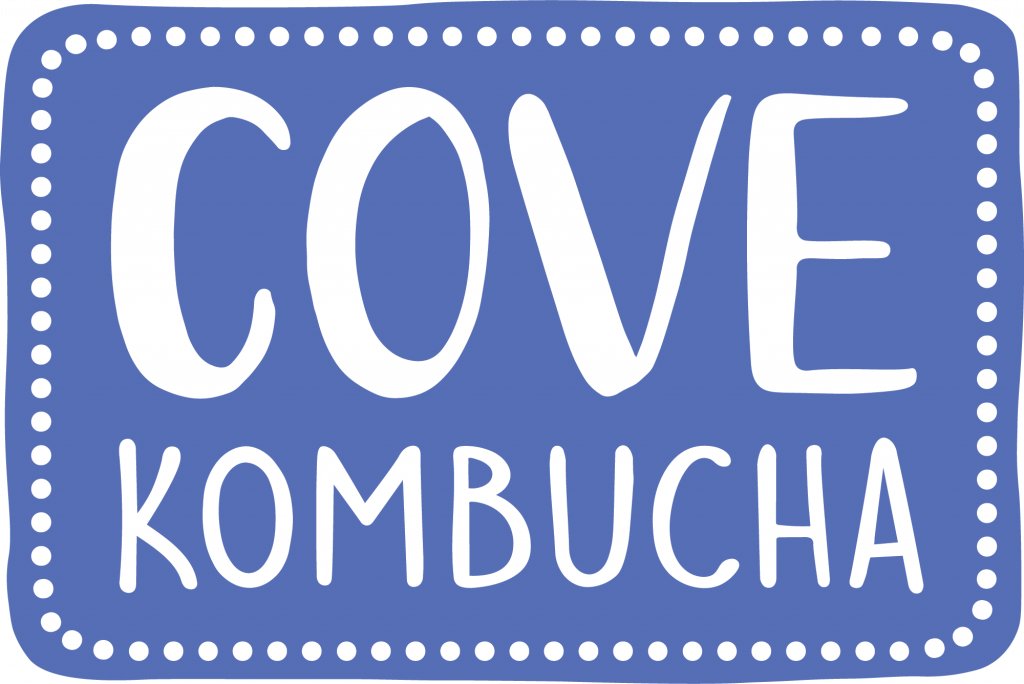 Not only is Cove Kombucha one of the healthiest, all natural Kombuchas on the market, but it's Canada's tastiest – "the Kombucha for non Kombucha drinkers"! If that wasn't enough good news, Cove is the FIRST and ONLY 100% carbon neutral Kombucha, good for you and good for the planet! Don't delay, get down to your Costco and get your 'Booch' on!
***CONTEST ALERT***
Cove Kombucha has provided 2, $100.00 Costco Cash cards and a Cove Swag pack to giveaway to a few lucky folks out there, simply follow these links to the Facebook & Instagram pages and comment with your favorite Flavor of the Cove Kombucha! (Winners to be announced Friday, Jan 21st 2022, details at the bottom of this post) Good luck folks!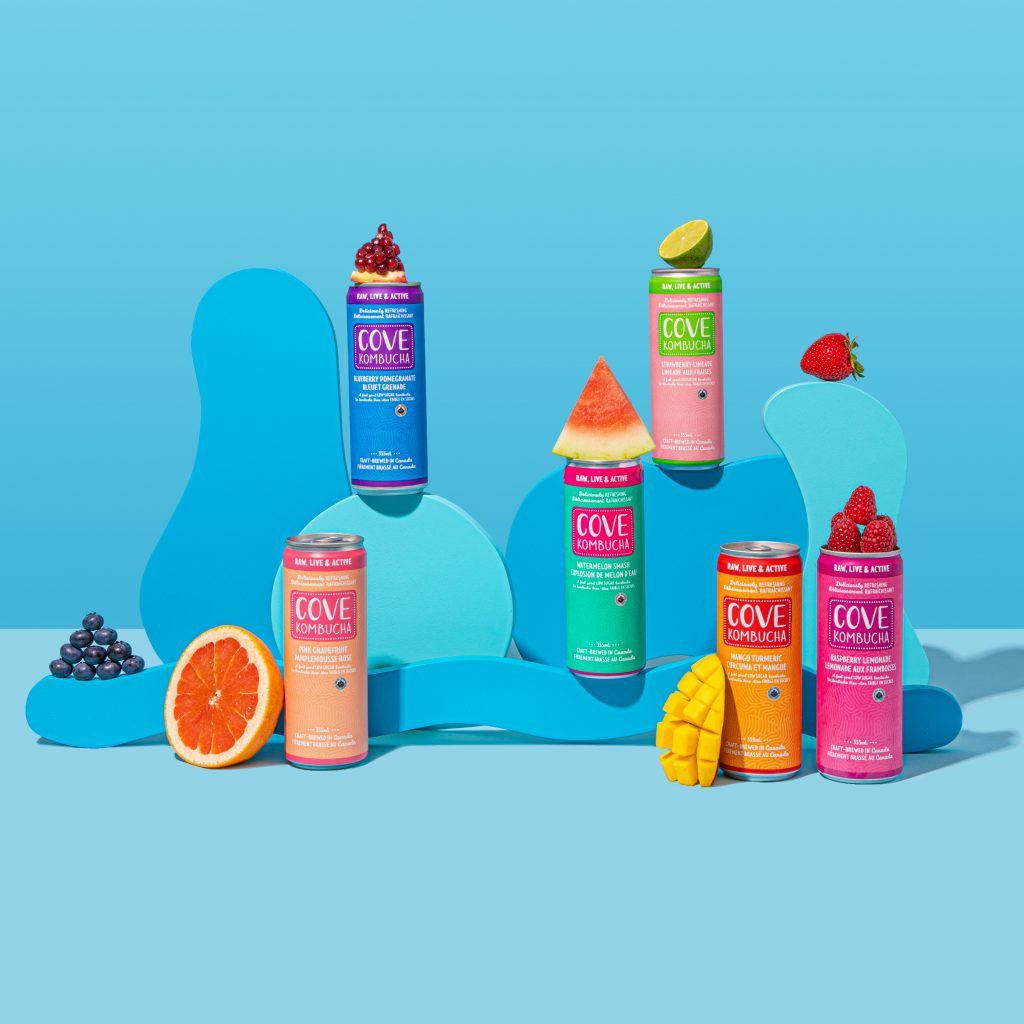 If you'd like to skip ahead to the comments section, click here!
So, you think a little snow is gonna stop me from getting to my Costco Treasure hunt do you???
No way Jose! (The cats dug me out!)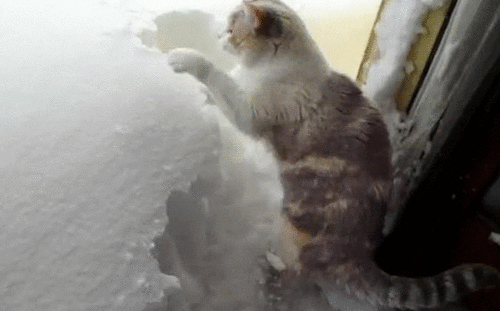 …Not really, Dexter and Ewok didn't want anything to do with what was happening outside! And apparently lots of people didn't! (rightfully so) Costco was empty!
Felt almost like I had the warehouse to myself!
It was also the start of a new Sales flyer, so there were plenty of fun new sales to take in!
Of course (as you all know) White Linen Marinara Sauce is on sale for $8.49.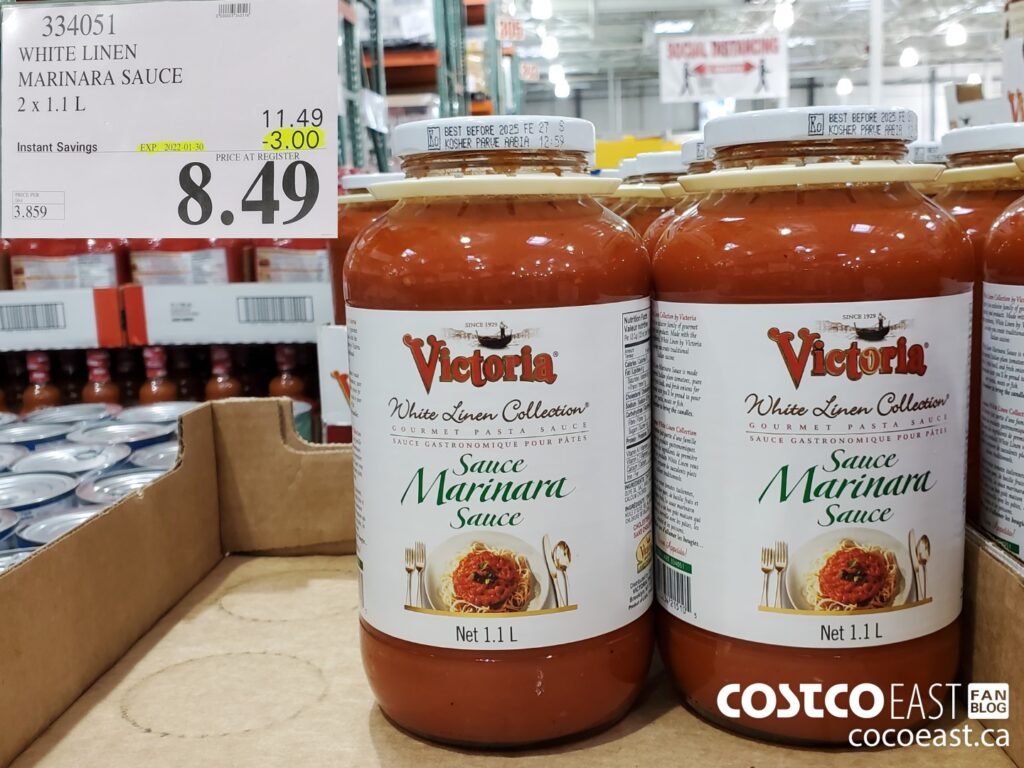 I didn't miss my cue this time and grabbed 2 of them, though there's still plenty of time as it'll be on sale until the 30th.No excuses for running out this time!
Olivia Yellowfin Tuna Steaks 907g are on sale for $4.00 off @ $13.99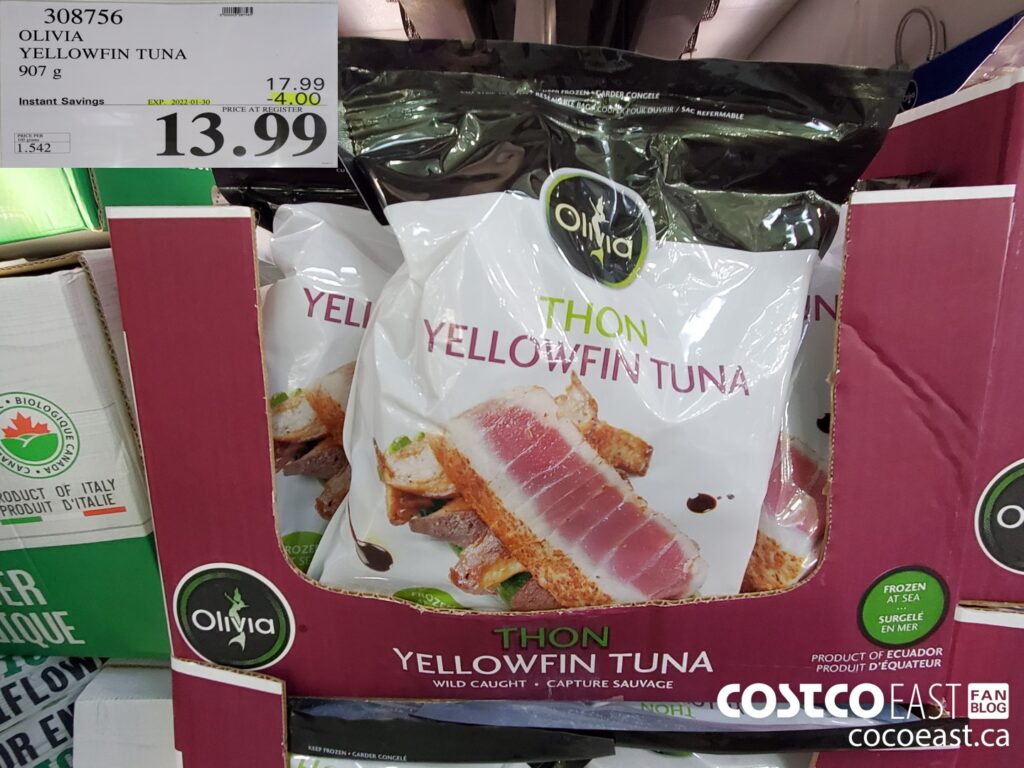 We've enjoyed these quite a bit, whether it's seared Tuna steaks with rice and asparagus, or RTuna tacos it's absolutely a good idea to have some of these chillin' in your freezer!
I keep seeing people talking about the Instant Pot pressure cooker, so here ya go folks, it's on sale for $35.00 off!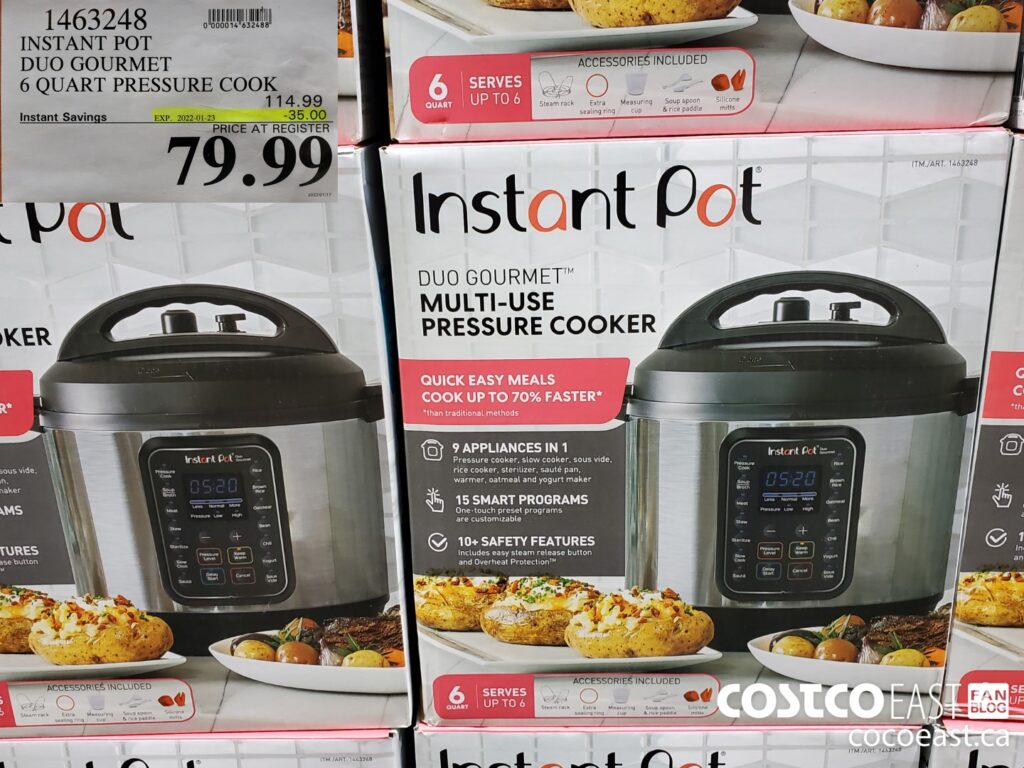 Does anyone out there have one of these? If so, care to share your experience with it??
I certainly ran my Polar Extreme Snow Brush through it's paces today, as I'm sure many other folks did! But if you haven't got one of these yet, now's the time since they're on sale for $12.99.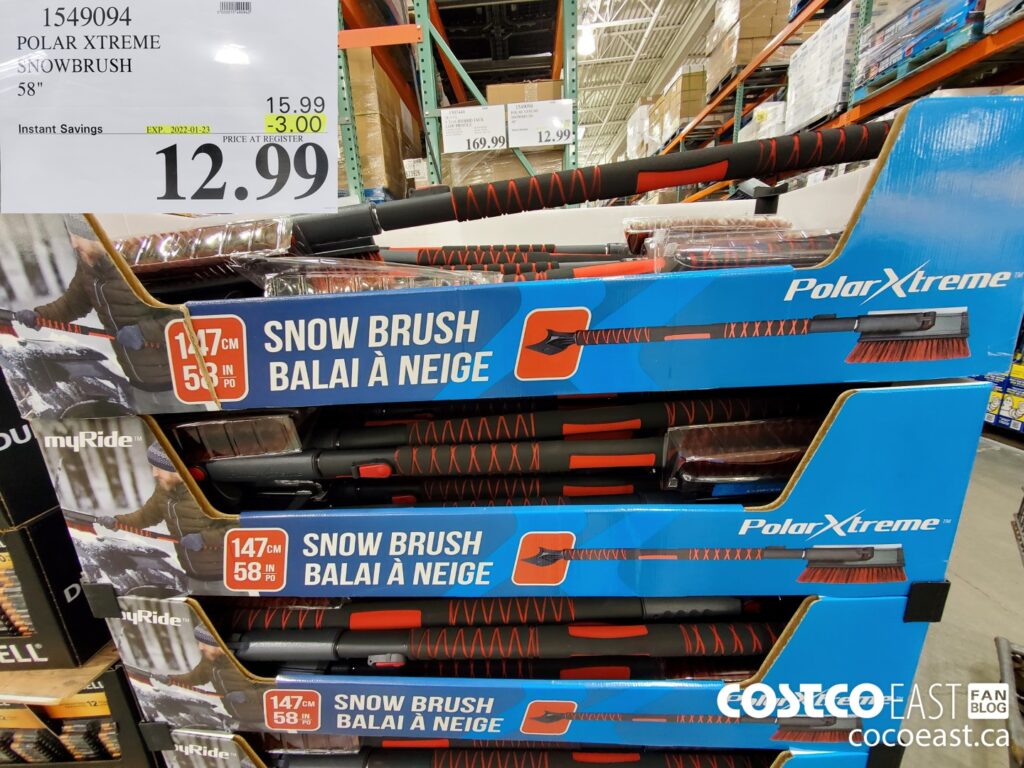 Sticking with Polar Extreme and the whole winter thing, you may want to add the windshield cover w/side covers to your cart as well and save some windshield scrapping this season.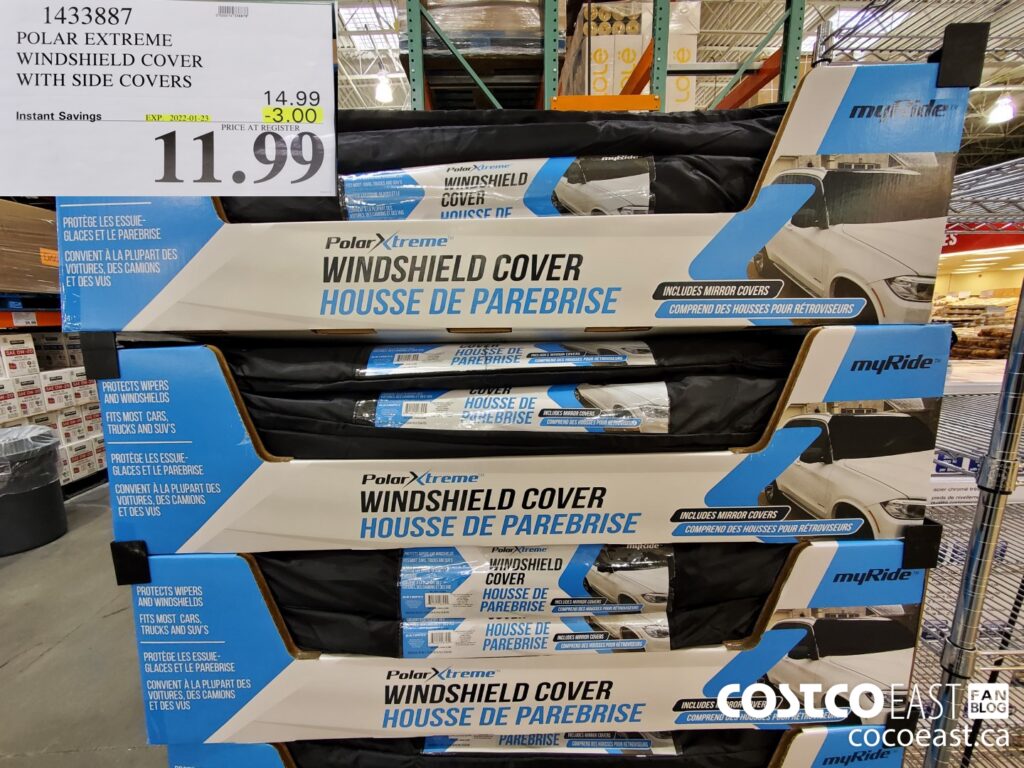 Not a bad addition to the winter arsenal, right? Though I think the remote starter is by far the best weapon for beating the wintery chilly car situation.
Here's a few more sales for you to check out!
Duracell Broadview headlamp pack of 3 -$7.00 @ $19.99
Colgate total toothpaste 5 x 170ml -$2.50 @ $9.99
Instant Pot Duo Gourmet 6 quart pressure cooker -$35.00 @ $79.99
Mechanix wear gloves L-XL pack of 2 -$6.00 @ $23.99
Spyder fleece legging ladies sizes X-XXL -$5.00 @ $13.99
Saputo sliced provolone 620g -$2.00 @ $7.99
Liberte plain yogurt 2% 2 x 1kg -$1.70 @ $4.79
Jane's Battered Haddock 1kg -$3.00 @ $11.99
Pedigree Dentastix pack of 55 -$4.00 @ $14.99
Iron Kids omega 3 200 gummies -$3.00 @ $11.99
And who can resist the urge to step up and claim the Pac-Man title?!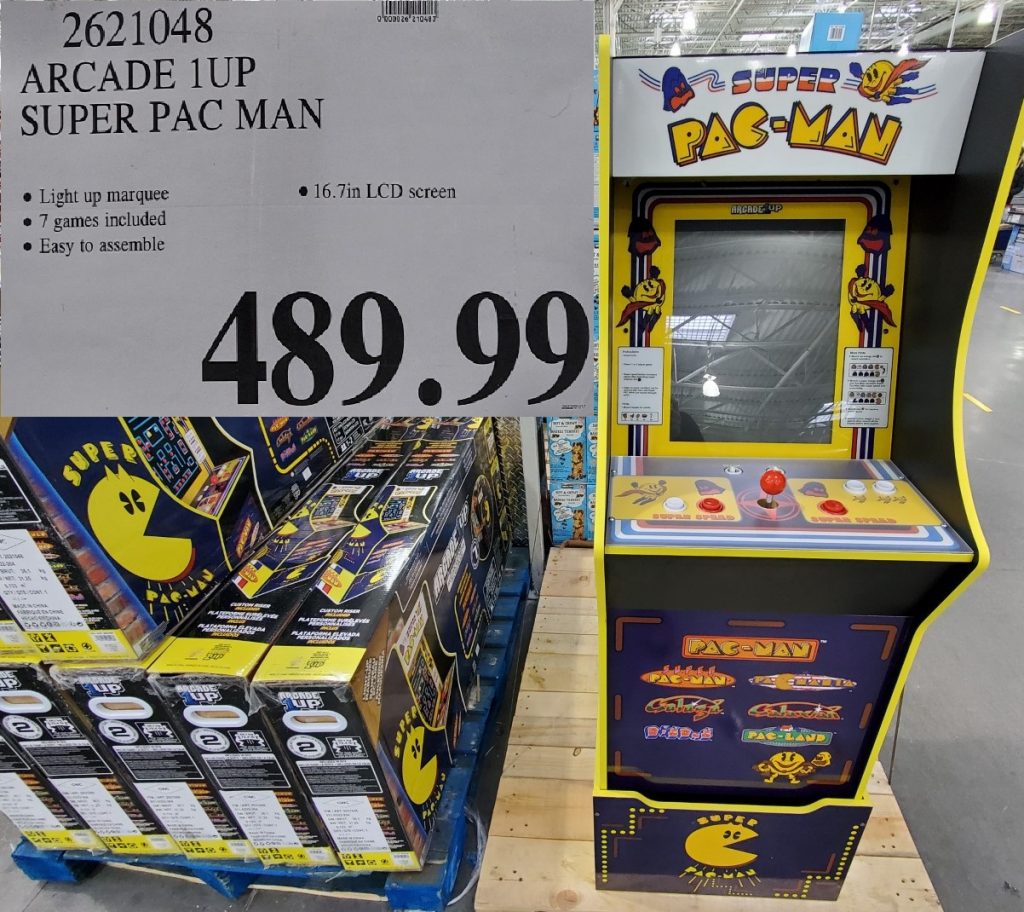 This awesome arcade game has 7 more classic titles on it as well.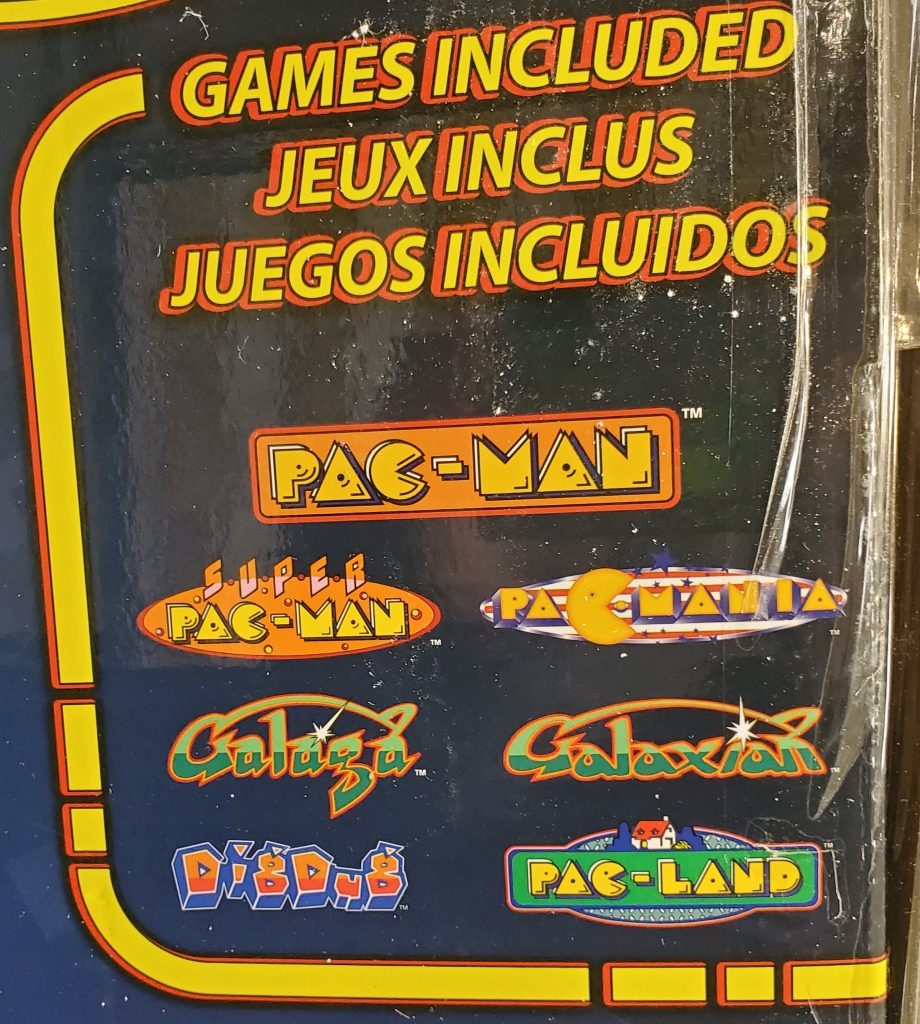 Given the space, I'd easily have my own personal arcade complete with Pac-man, Tetris and a few other select pinball machines… Of course, I'd get absolutely nothing done if I had a pinball machine around here, so probably for the best that I don't.
I'll let you go at this point folks, lot's of sweet sales to check out and I've got some more shoveling to get back to.
Don't forget to follow the links to enter the Cove Kombucha Costco Cash card giveaways on Facebook and Instagram as well!
Stay safe, stay warm and Stay Calm and Costco on!
I think it's important to remember that we're not out of the corona virus weeds yet, and each province has their own Health recommendations based on the provinces individual risk assessment and I would recommend that you follow the recommendations for your specific province. Information can be found at the following websites.
Newfoundland COVID-19 information
New Brunswick COVID-19 information
Nova Scotia COVID-19 information
Go here for the latest Costco Coronavirus updates: https://www.costco.ca/coronavirus-response.html
So there you go, a little reading material for you.
Be kind, be safe and stay healthy!
COSTCO $100 CASH CARD & COVE KOMBUCHA SWAG PACK CONTEST INFORMATION
Cove Kombucha has provided 2 x $100 Costco cash cards and a sweet swag pack for us to give away! We will be holding a contest on Facebook and Instagram. All you have to do is to comment on that Cove Kombucha review post and tell us what your favorite Cove Kombucha flavour is (or might be).
You can go directly to the posts here: FACEBOOK POST & INSTAGRAM POST!!!
No purchase necessary. Contest ends Thursday Jan 20th, 2022 at 11:59 pm (ET). Open to Residents of Canada, 18+.
Conditions apply. 1 entry/person. Correct answer to math skill-testing question required. Contest is not sponsored by Instagram® / Facebook®. Winner will be announced via Facebook on Friday, Jan 21st, 2022 by 9:00 PM (ET). Winners will be contacted no later than Monday, Jan 24th, 2022 at 9:00 PM (ET) to claim prizes.
Entries for the contest must be entered on Facebook or Instagram (links are provided in the post). Comments on this blog post will not be considered a valid entry! Good Luck Everyone!
Please note:
The price at your local Costco takes precedent (or precedence) over the prices listed on this blog.
Costco liquidation/Manager's Special items (ending in .97) vary from store to store.
An asterisk (*) on the price tag means the item is not being re-ordered.
If there is something you really want, ***double check the expiry date*** as some Costco sales items do end mid-week.
***This is a fan run, independent page with no affiliation or endorsement by Costco Wholesale***
Costco Flyer Sales Jan 17th – 30th 2022
Costco Treasure hunt sales Jan 17th – 24th 2022