In the Wednesday Super Post I pick an entire section of Costco and take pictures of ALL of the items for you see!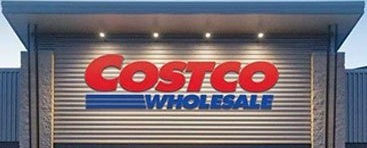 ***This is a fan-run, independent page with no affiliation or endorsement by Costco Wholesale***
Please note:
The price at your local Costco takes precedent (or precedence) over the prices listed on this blog.
Costco liquidation/Manager's Special items (ending in .97) vary from store to store.
An asterisk (*) on the price tag means the item is not being re-ordered.
If there is something you really want, ***double-check the expiry date*** as some Costco sales items do end mid-week.
If you'd like to skip ahead to the comments section, click here!
Hey there folks!
With Spring cleaning season approaching this seemed like an appropriate section to tackle!
Whether you're cleaning out the linen closet, or bringing your spring/summer clothes out of storage and need some extra laundry detergent & scent booster you've got some options here!
As I mentioned last week I picked up the Cascade Platinum since I've been using it for a while now an it works for us. But has anyone done the Pepsi challenge here???
Finish or Cascade, who wins the brawl???
I know who wins the hardwood floor and glass cleaning battle though, these two!
It's really hard to beat those prices, stock up while you can folks!
Lot's of other goodies to check out below, and as LeVar Burton said "You don't have to take my word for it." (Bonus points if you can name that shows he was in!)
Don't forget to check in with Rhonda over at the Costco Quebec Fan Blog and see what fun sales are happening there!
Costco Flyer Sales April 3rd – 30th 2023

Costco Laundry, Dish detergent & cleaning supplies Superpost items April 5th 2023