I walk the whole store for you every Monday when Costco Sale items and Costco Flyer sales are released for the week, then post them here and on our Facebook page.
***This is a fan-run, independent page with no affiliation or endorsement by Costco Wholesale***
Please note: The price at your local Costco takes precedent (or precedence) over the prices listed on this blog. Costco liquidation/Manager's Special items (ending in .97) vary from store to store. An asterisk (*) on the price tag means the item is not being re-ordered.
If there is something you really want, ***double-check the expiry date*** as some Costco sales items do end mid-week.
If you'd like to skip ahead to the comments section, click here!
A brand new flyer has dropped and there are 244 new sale items to check out this week folks!
With that much its hard to even know where to start…
If you've ever wanted to get into flying little drones around the Ascend aeronautics HD video drone is probably a low cost way to get your feet wet. And on being sale for $64.99 seems like a decent entry level price.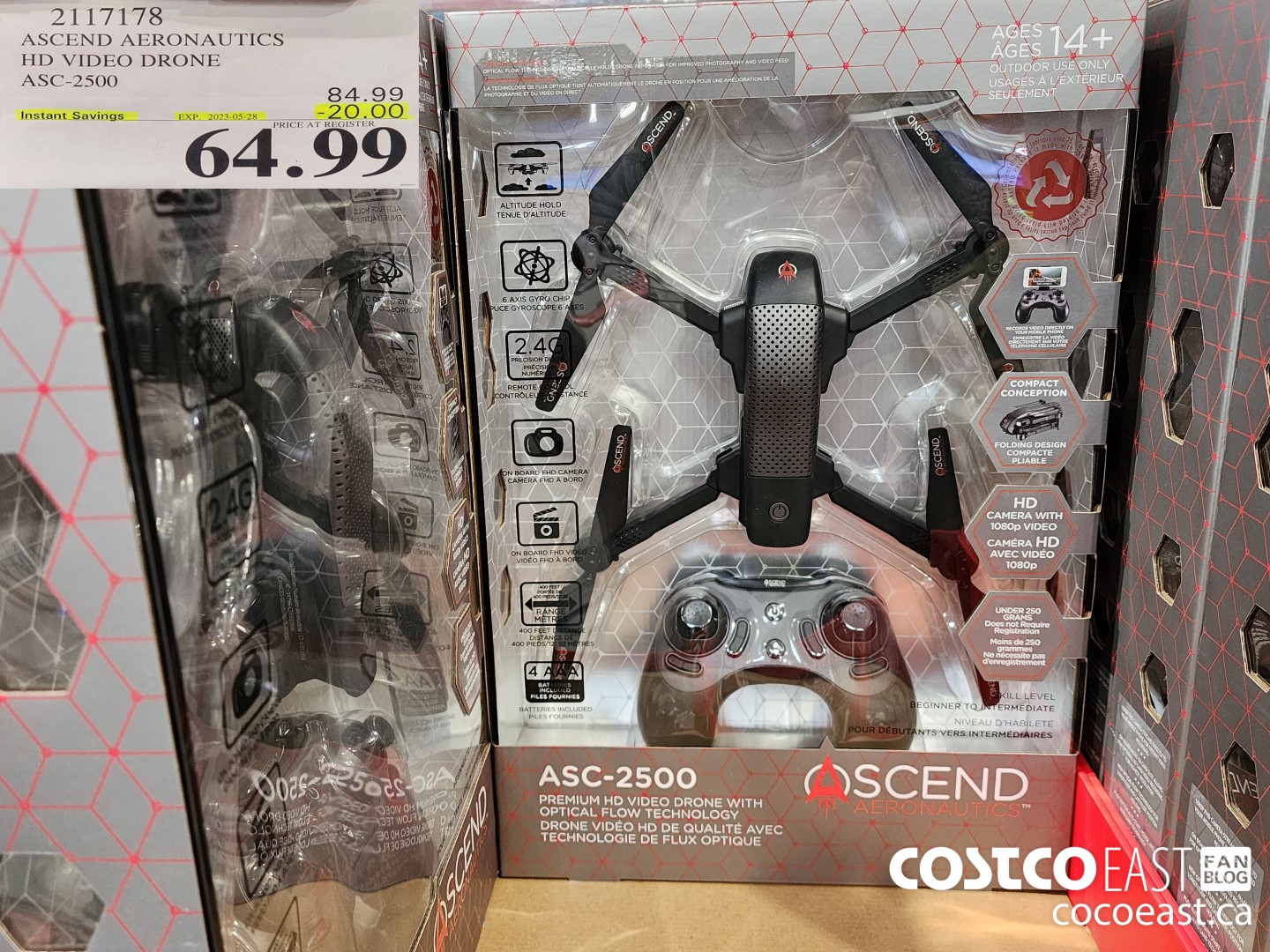 Apple watch series 8's are on sale for $70.00 off until the end of the month. Good deal if you're an apple person… I'm not, so it doesn't help me out…
Scott's supreme grass seed is on sale, and with our weather outlook being rainy off and on for the next 2 weeks it's probably an ideal time to get some fresh seed down and let Mother Nature do the watering!
Kirkland signature rolls and pre-cut bags are $8.00 off until Sunday the 7th. I'm still stocked up from the last sale on these, but if you're running low it's a great time to get a back up handy.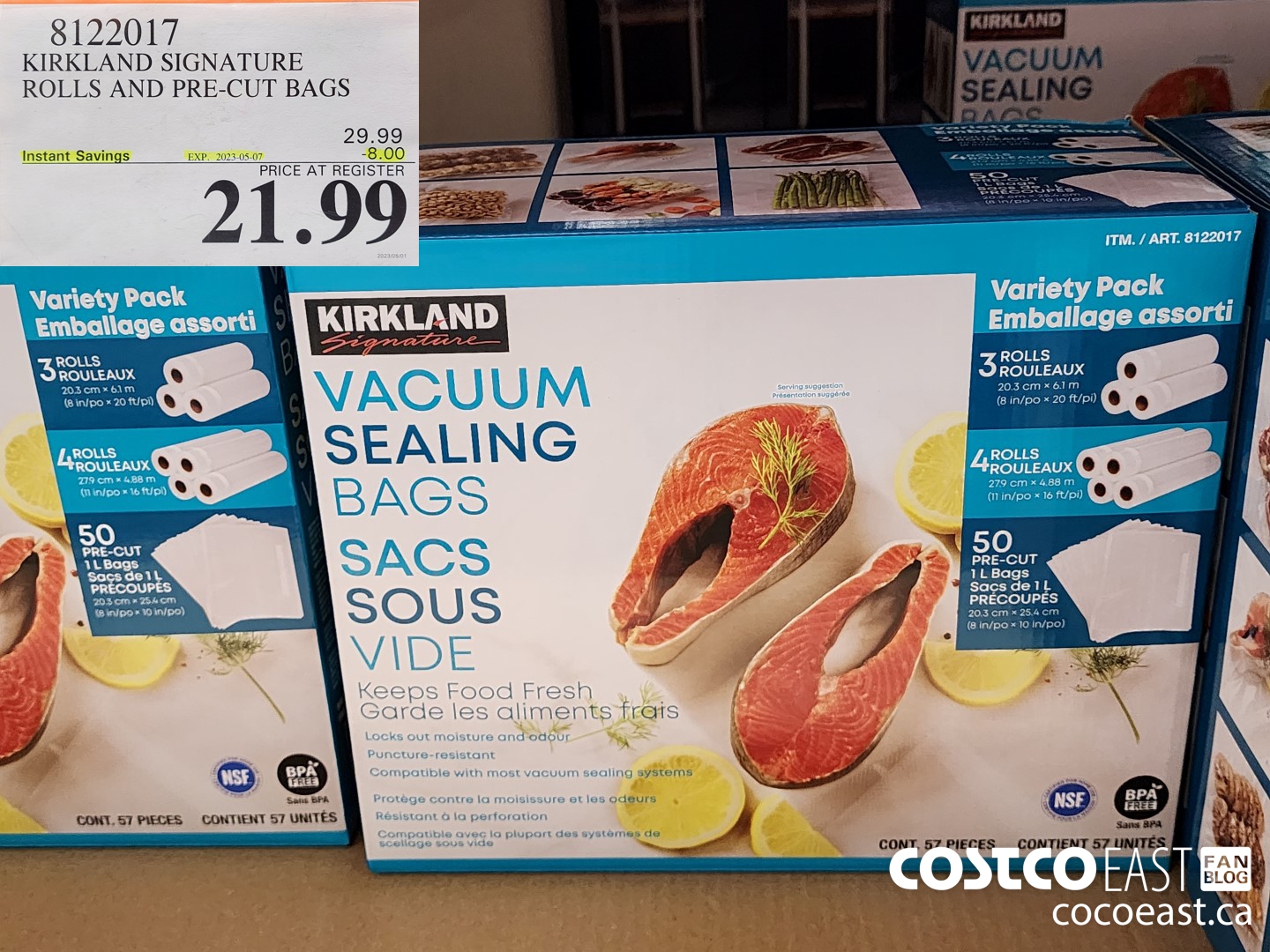 Tramontina enamelled cast iron braiser is on sale for $39.99… Need I say more? (I think you know how I feel about these by now folks!)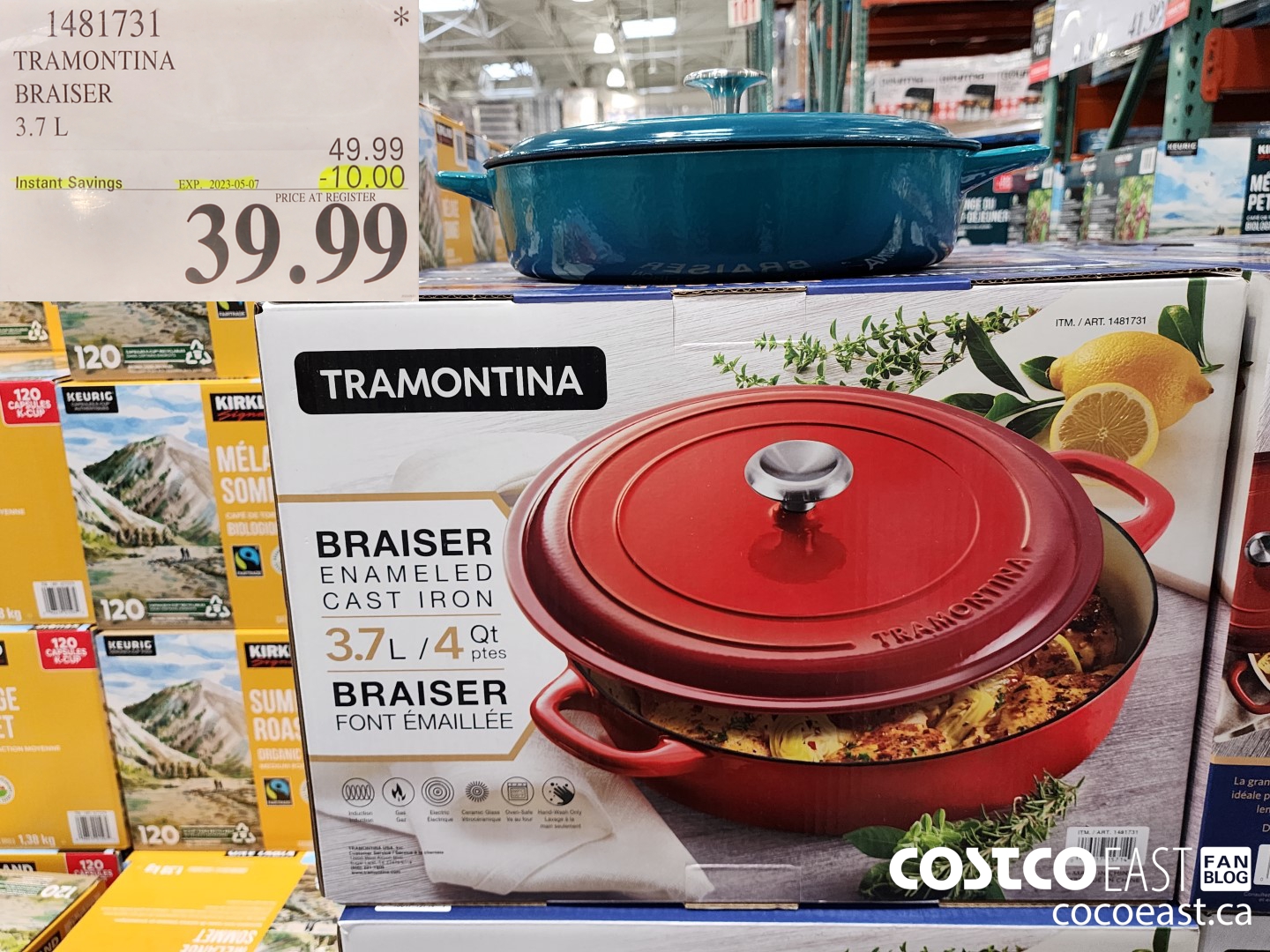 I've got until Sunday to make up my mind on this one…
If you're looking for a way to squeeze some extra growing space onto your deck, or front porch the Keter Darwin elevated garden is probably up your alley!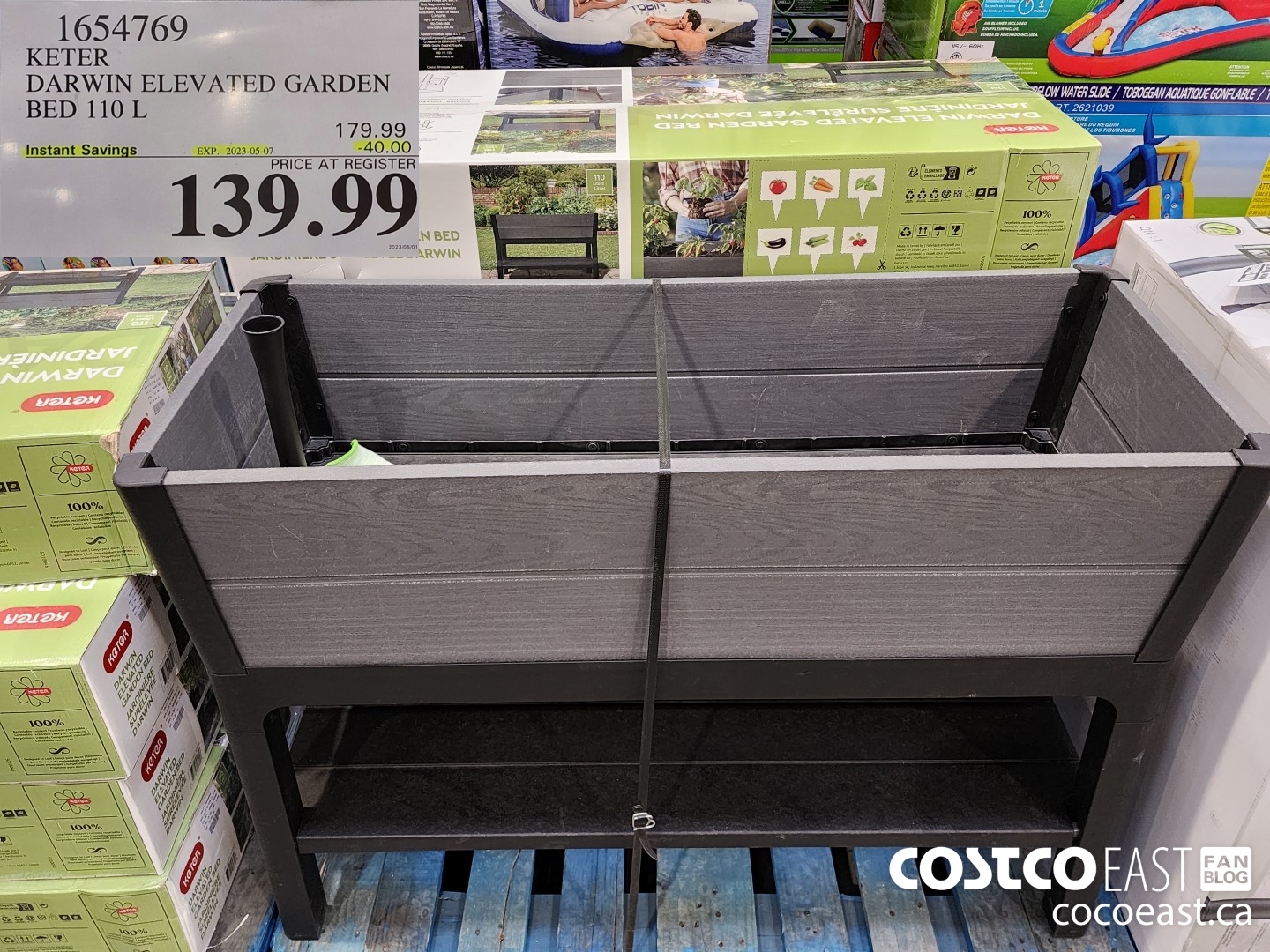 Plus the height will make sure pesky little critters don't devour all your hard grown lettuce. (Rabbits, I'm lookin' at you!)
Kirkland Signature organic chicken broth 6 pack is on sale with an executive coupon for $7.99, which is a great deal. I'll definitely be grabbing one of these!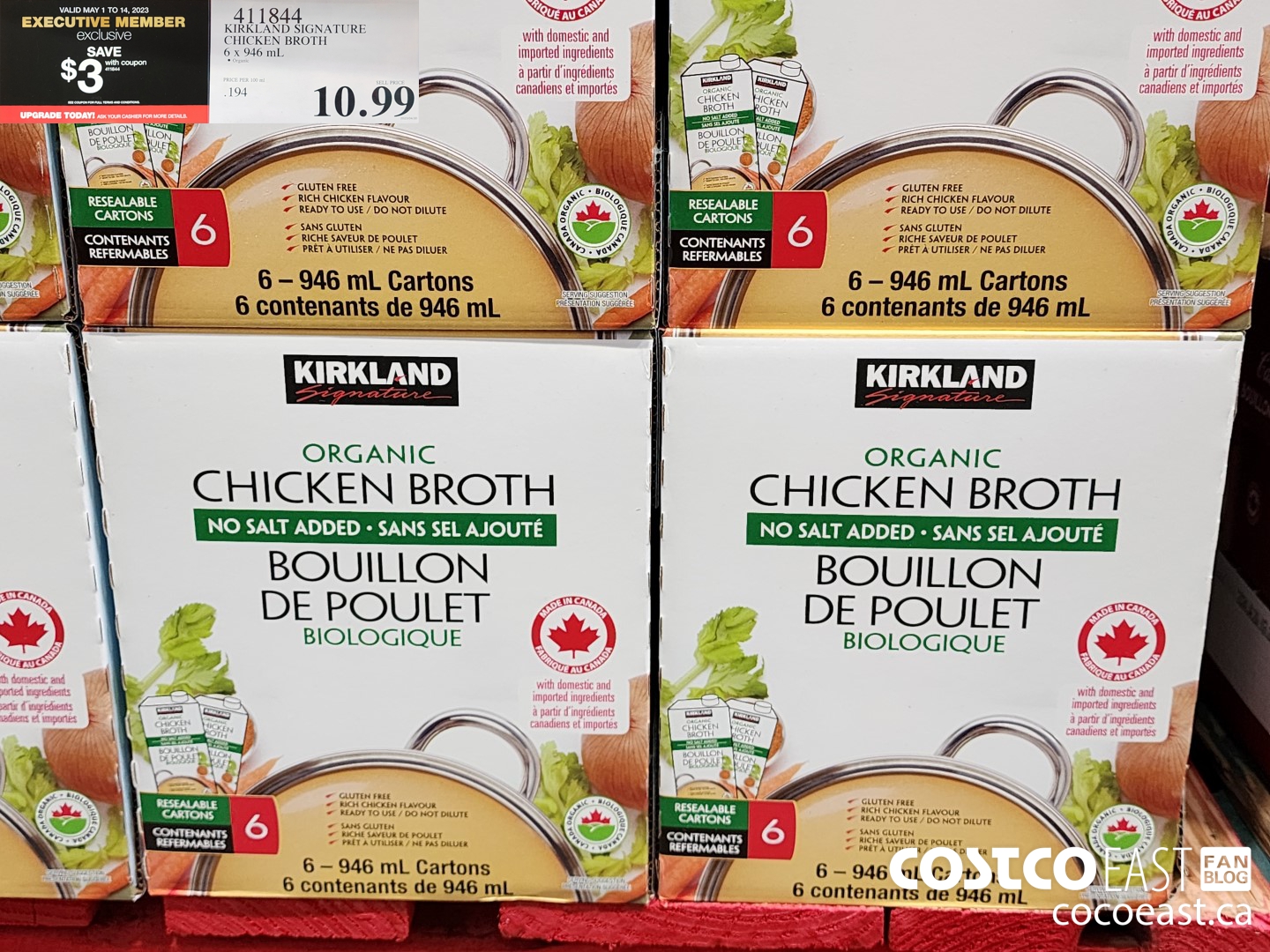 I could go on ad nauseam, but I feel like you'll have just as much fun perusing the virtual aisles on your own!
Go forth and browse folks, there's a lot to see.
Oh, one last thing! I did pick up one of these Cauliflower crust pizzas today, so hopefully I can squeeze in a pizza night this week and let you know what we think! Perhaps tomorrow night while watching the hockey game? (hint hint!)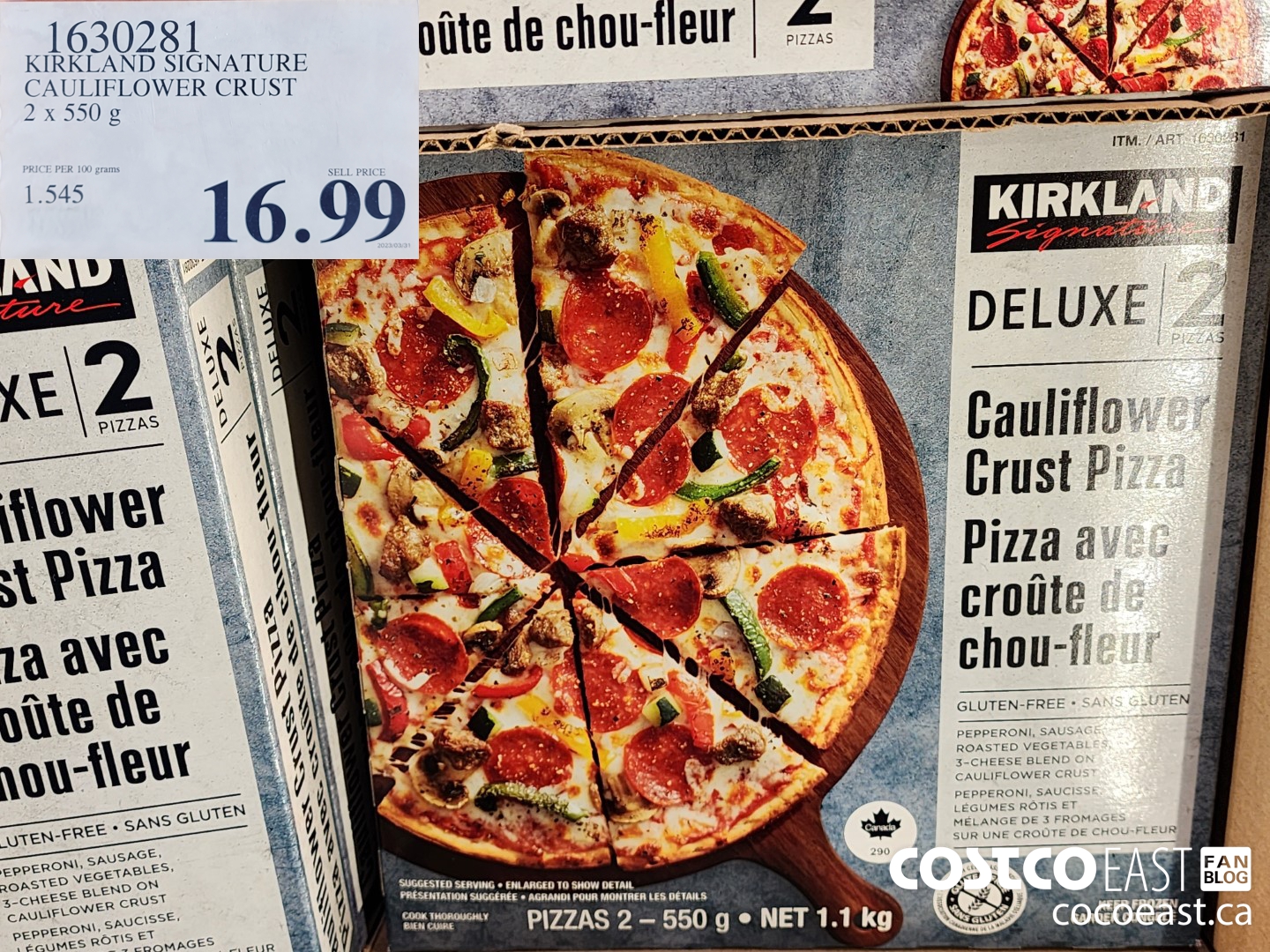 Ok, I'll let that "hint" sink in (hopefully!) and let you get on with your browsing. See you all soon!
Don't forget to check in with Rhonda over at the Costco Quebec Fan Blog and see what fun sales are happening there!
Costco Flyer Sales May 1st – 28th 2023

Costco Treasure hunt sales May 1st – 7th 2023