Welcome to the Costco Weekend Sales Update where I'll keep you in the loop on the awesome sales & new items Costco releases for the Weekend!
Location: Kingston, ON.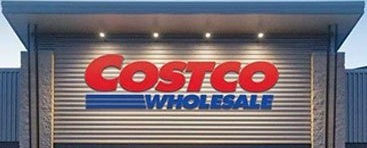 ***This is a fan-run, independent page with no affiliation or endorsement by Costco Wholesale***
Please note:
The price at your local Costco takes precedent (or precedence) over the prices listed on this blog.
Costco liquidation/Manager's Special items (ending in .97) vary from store to store.
An asterisk (*) on the price tag means the item is not being re-ordered.
If there is something you really want, ***double-check the expiry date*** as some Costco sales items do end mid-week.
If you'd like to skip ahead to the comments section, click here!
Hey there folks! Welcome back, and welcome to August!!!
I'm not sure how the time managed to fly by so quickly, but here we are with about 3 weeks left of the summer holiday… Of course that means we're going to start seeing a lot more of this stuff!
It is my favourite season so I'm OK with that. That being said, it is still pretty hot out there, so you may want to get your hands on some cooling power while it's on sale.
Cuisinart has a few new slick looking items on the shelves this weekend, so if you're in the market for a new hand mixer, or food processor these are worth a look!
I really like the size of the food processor, it doesn't have a huge footprint making it a bit easier to keep around. Don't get me wrong I love my bigger one, but it can be a bit too much for smaller jobs. I may just have to pick one of these up…
You may want to go the other direction though and pick a pretty fancy looking full sized blender, like this one from Vitamix.
I gotta admit, I love the classic look that has. (A little out of my price range though!)
Right then, I'm off to work folks. Enjoy your evening, and I'll be seeing you again very soon!
G'night!
Don't forget to check in with Rhonda over at the Costco Quebec Fan Blog and see what fun sales are happening there!
Costco Flyer Sales July 24th – Aug 6th 2023

Costco weekend sales Aug 4th – 6th 2023