In the Wednesday Super Post I pick an entire section of Costco and take pictures of ALL of the items for you see!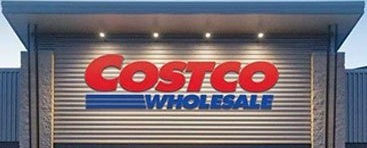 Please note:
The price at your local Costco takes precedent (or precedence) over the prices listed on this blog.
Costco liquidation/Manager's Special items (ending in .97) vary from store to store.
An asterisk (*) on the price tag means the item is not being re-ordered.
If there is something you really want, ***double check the expiry date*** as some Costco sales items do end mid-week.
***This is a fan run, independent page with no affiliation or endorsement by Costco Wholesale***
If you'd like to skip ahead to the comments section, click here!
Hey there folks!
I took a stroll through one of my favorite sections for this weeks superpost, why you ask? Who doesn't like cheese?
Collier's Welsh cheddar is one of 2 staple cheddars we get (Kerrigold is in there too! Read that review post here), and what respectable Greek salad doesn't have crumbled feta on it?!
Boursin almost straddles the line between a cheese and a dip; no knife required, just a crispy cracker! And Brie could be a standalone deliciously creamy cheese, or you could bake it and more or less it becomes a dip! (Equally delicious!)
As an avid condiment user dips like hummus and salsa are pretty much required when there's chips and crackers around.
This Sriracha Carrot dip was a new one I saw this week, and got to have a little sample (or two, I may have swooped back around for a second helping!) And it was delicious!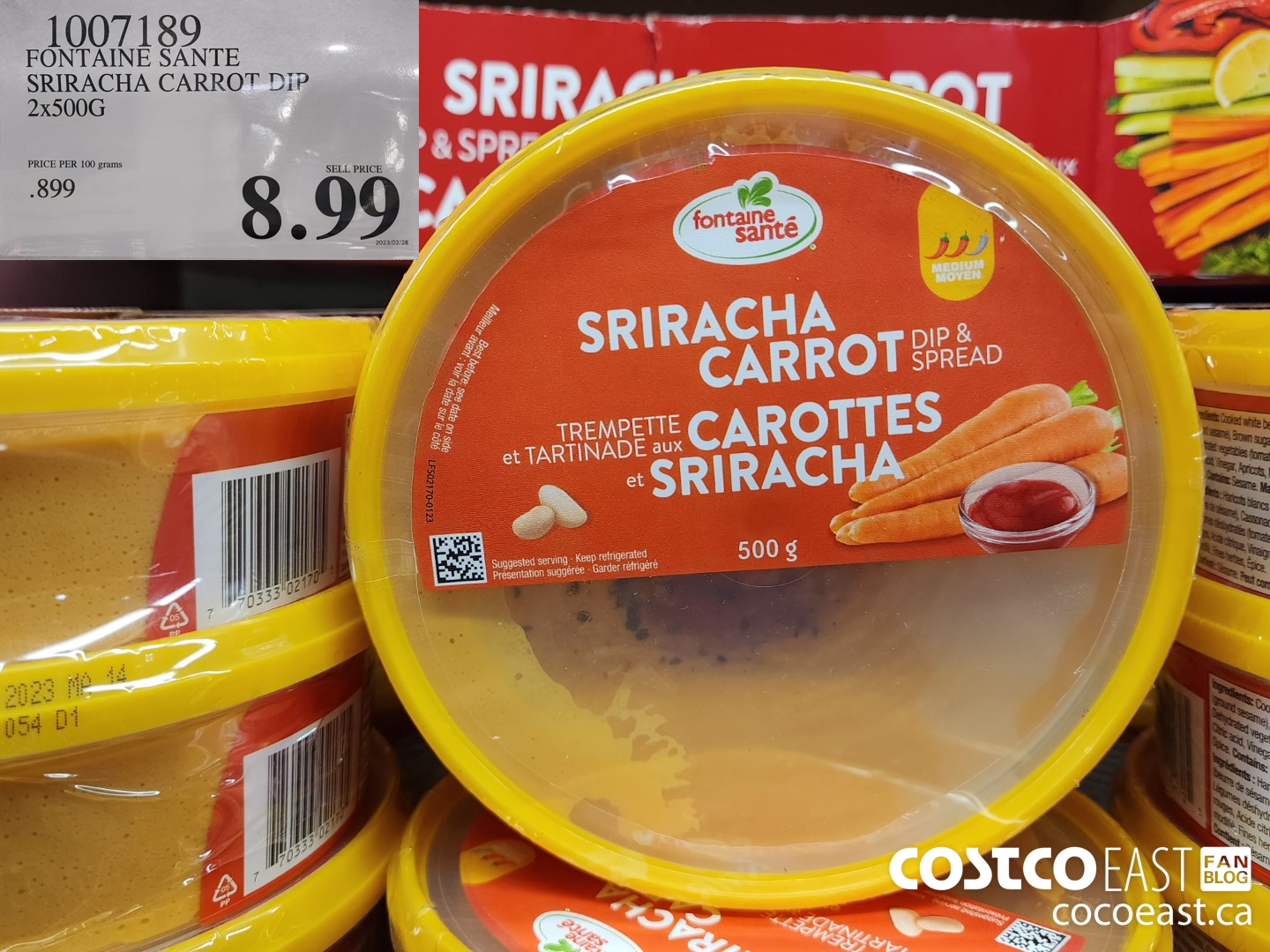 Though I was hoping for a more "sriracha-y" kick, it was still tasty.
I'm of course also a fan of charcuterie and cured meats, and Costco has supplied a great many gatherings with some delicious salty meats!
You can't go wrong with any of those, though I think I enjoyed the Gio Italian pack quite a bit. Guess I'll have to get one and make sure…
There's lot's more to check out though, so I'll let you get to it! Besides I'm craving crackers and hummus now for some reason…
Have a great night folks, see you on Friday!
Don't forget to check in with Rhonda over at the Costco Quebec Fan Blog and see what fun sales are happening there!
Costco Flyer Sales Feb 27th – March 12th 2023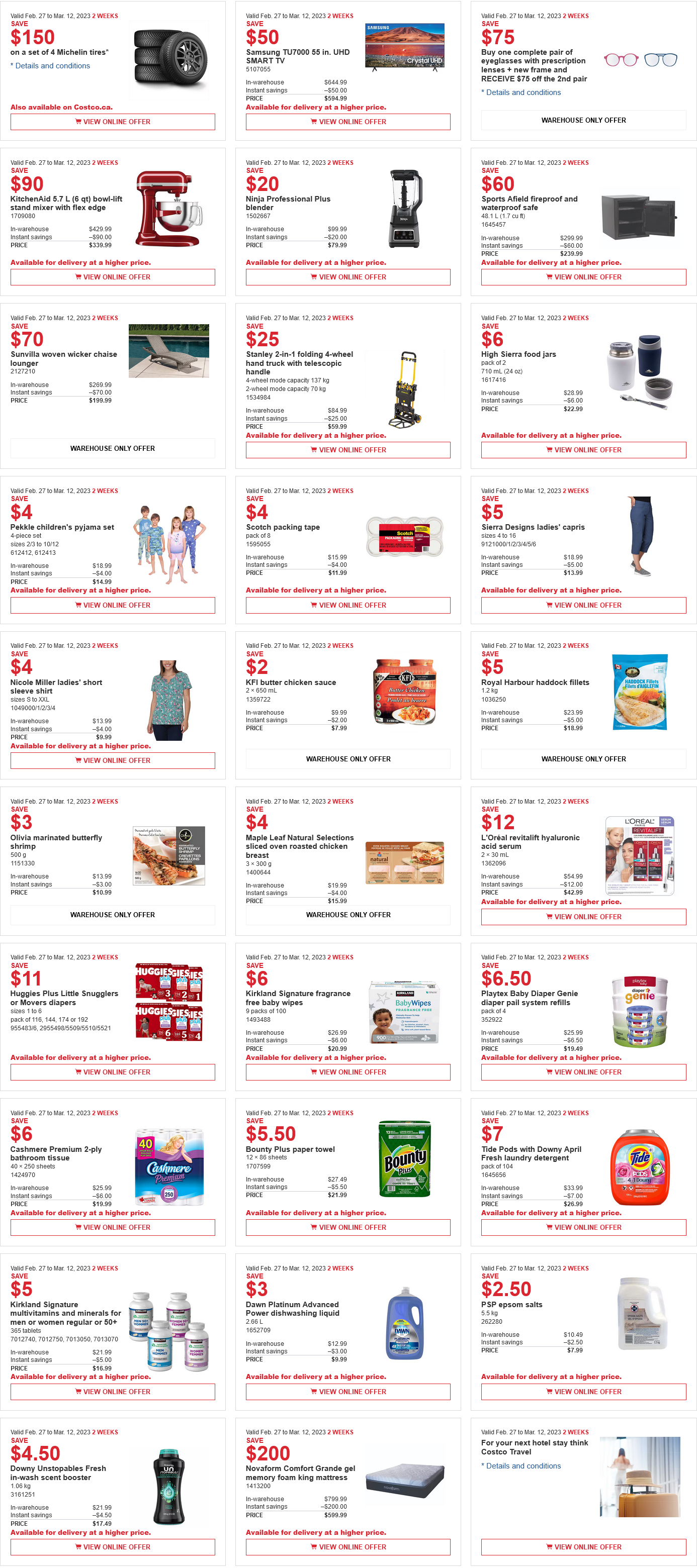 Costco Cheese, meats, dips & desserts Superpost items March 8th 2023