I walk the whole store for you every Monday when Costco Sale items and Costco Flyer sales are released for the week, then post them here and on our Facebook page.
***This is a fan run, independent page with no affiliation or endorsement by Costco Wholesale***
Please note: The price at your local Costco takes precedent (or precedence) over the prices listed on this blog. Costco liquidation/Manager's Special items (ending in .97) vary from store to store. An asterisk (*) on the price tag means the item is not being re-ordered.
If there is something you really want, ***double check the expiry date*** as some Costco sales items do end mid-week.
If you'd like to skip ahead to the comments section, click here!
Hello there everyone, and welcome back!
I love my kitchen gadgets, (you all know this) so I'm always curious about your experiences with them. Does anyone out there have one of these Ninja indoor grills?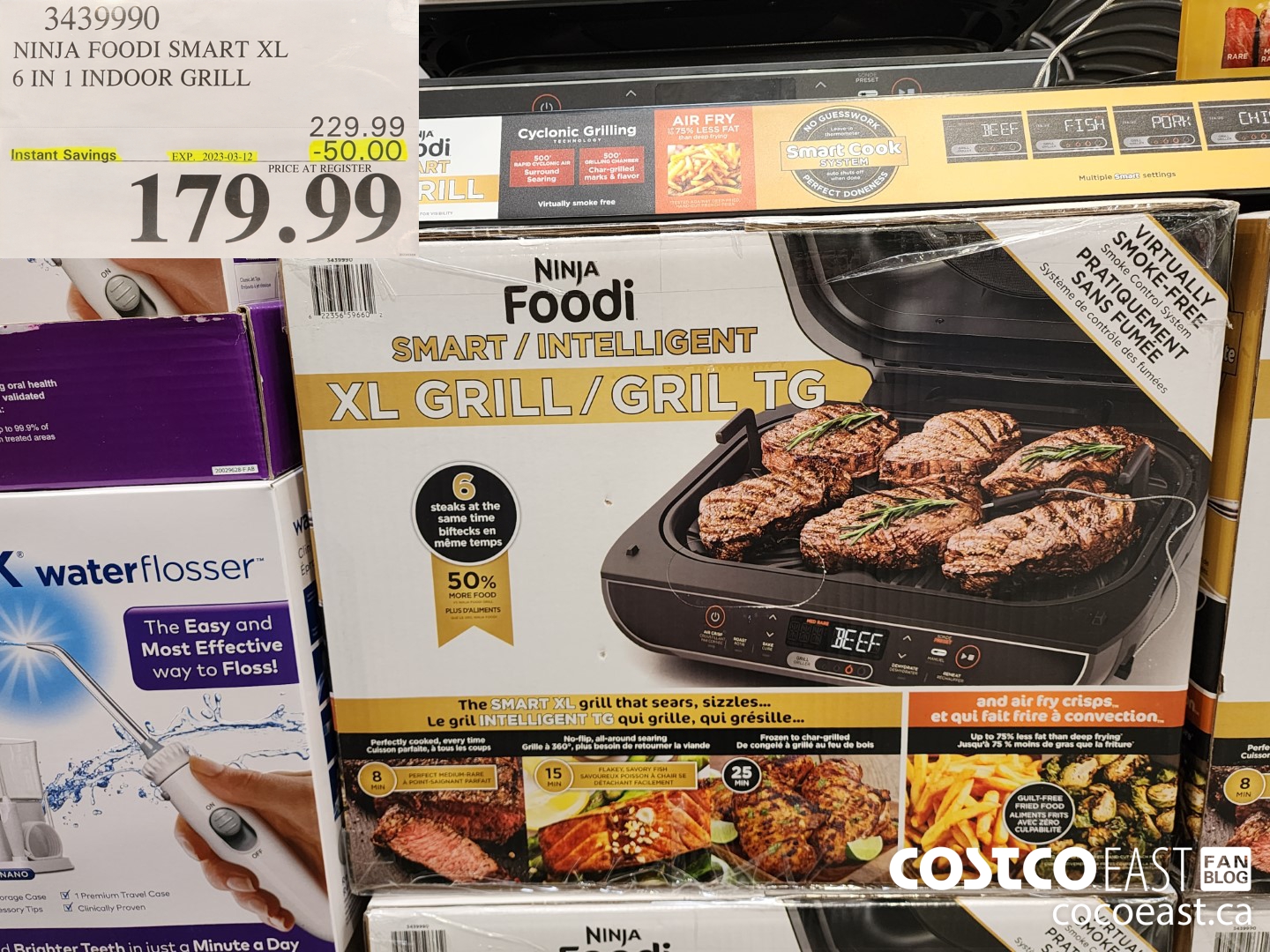 Are they actually "virtually smoke free" as they say on the box? That seems to be a pretty tall order for grilling things like steaks, so I'm curious how that might work. I do love my BBQ, but grilling things in the winter isn't quite as enjoyable in the winter months (obviously!) so it's be nice to have a "plan B" for when the nights are a little too cold and snowy to fire up the BBQ.
I would of course be re-miss to not mention potato chips, because who doesn't love a giant bag of the best flavors of potato chips in one bag? BBQ, salt & vinegar, and all dressed… Yes please!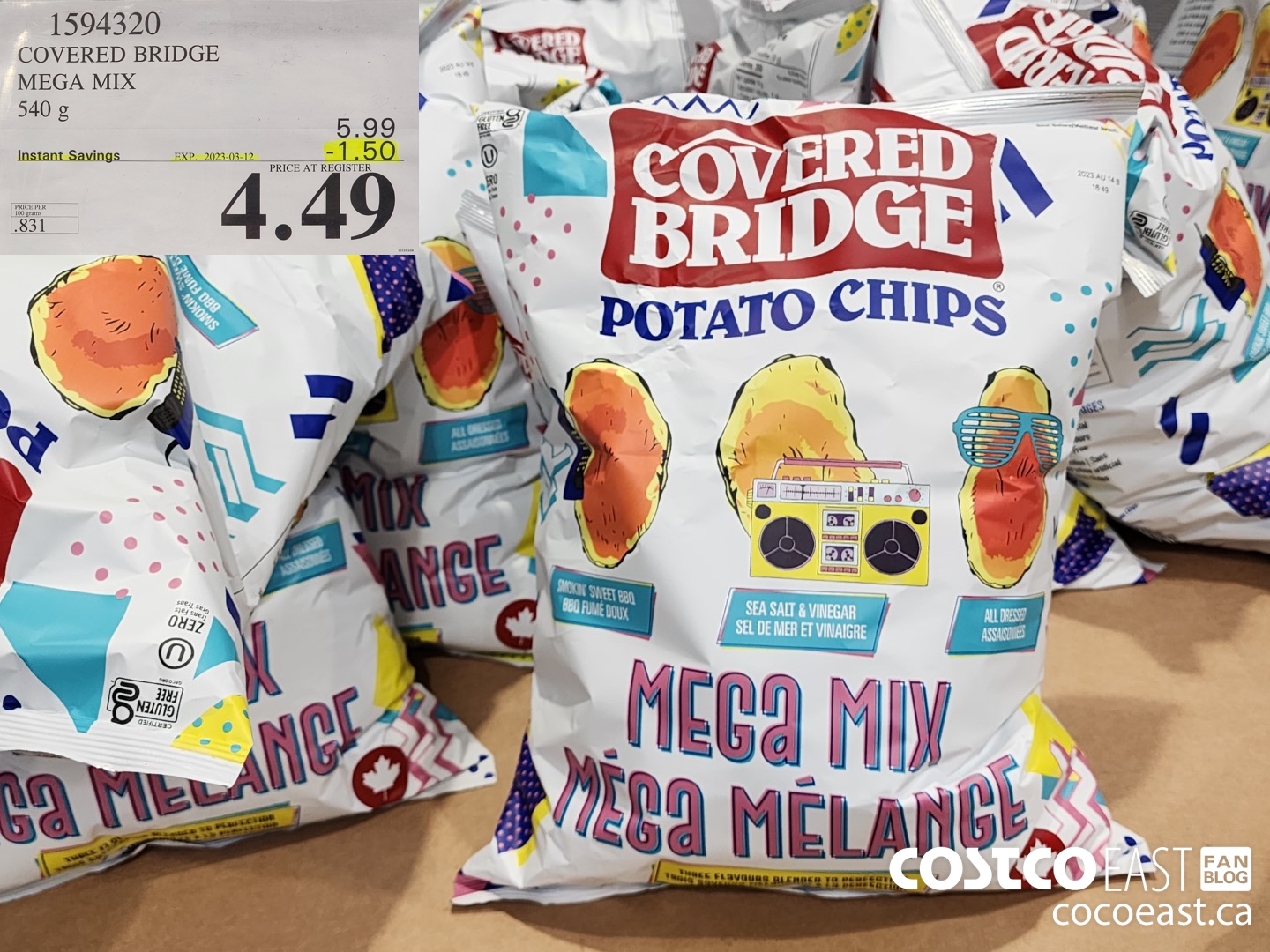 And the sale price of $4.49 for this bag of deliciousness is ridiculous. I had to remind myself that there are still other potato chip at home that need to be eaten so I can't bring this back with me…
Thank you to Jan, Cathy and Jack G. for the comments about those pillows! I agree, we all like different types and some of them work better with our necks and bodies than others. I've never had a memory foam pillow and it seems like the three of you have slightly differing opinions of them, but I feel like I might enjoy them. I also run pretty hot, so the cooling aspect would be a benefit. I'll pick some up on Friday and see what happens!
It's been a busy day, so I'm going to keep it brief. We're headed back up to the Georgian Bay area this week, and I'm likely going to be stopping in at the Orillia Costco warehouse on Friday to do my weekend update so I'm excited to check out a new warehouse!That being said, is there anything I should be doing or checking out in Orillia when I'm there??? The Mariposa market is obviously pretty sweet. The Rind and Truckle is a really cool cheese shop we stopped into and had a great conversation with the owners, and sampled some great cheese obviously. The only restaurant we poked our heads into was PICNIC, which seemed like a great place, and the bartender was really friendly and easy to chat with.
I'd love to hear your thoughts on where we should go and what we should check out while we're there too, so please let me know in the comments and I'll do my best to check 'em all out!
On that note, it's time for bed. (just not with memory foam pillows yet)
Have a great night folks. I hope you enjoy the sales, and don't forget to give me suggestions of where to go!
Cheers.
Don't forget to check in with Rhonda over at the Costco Quebec Fan Blog and see what fun sales are happening there!
Costco Flyer Sales Feb 27th – March 12th 2023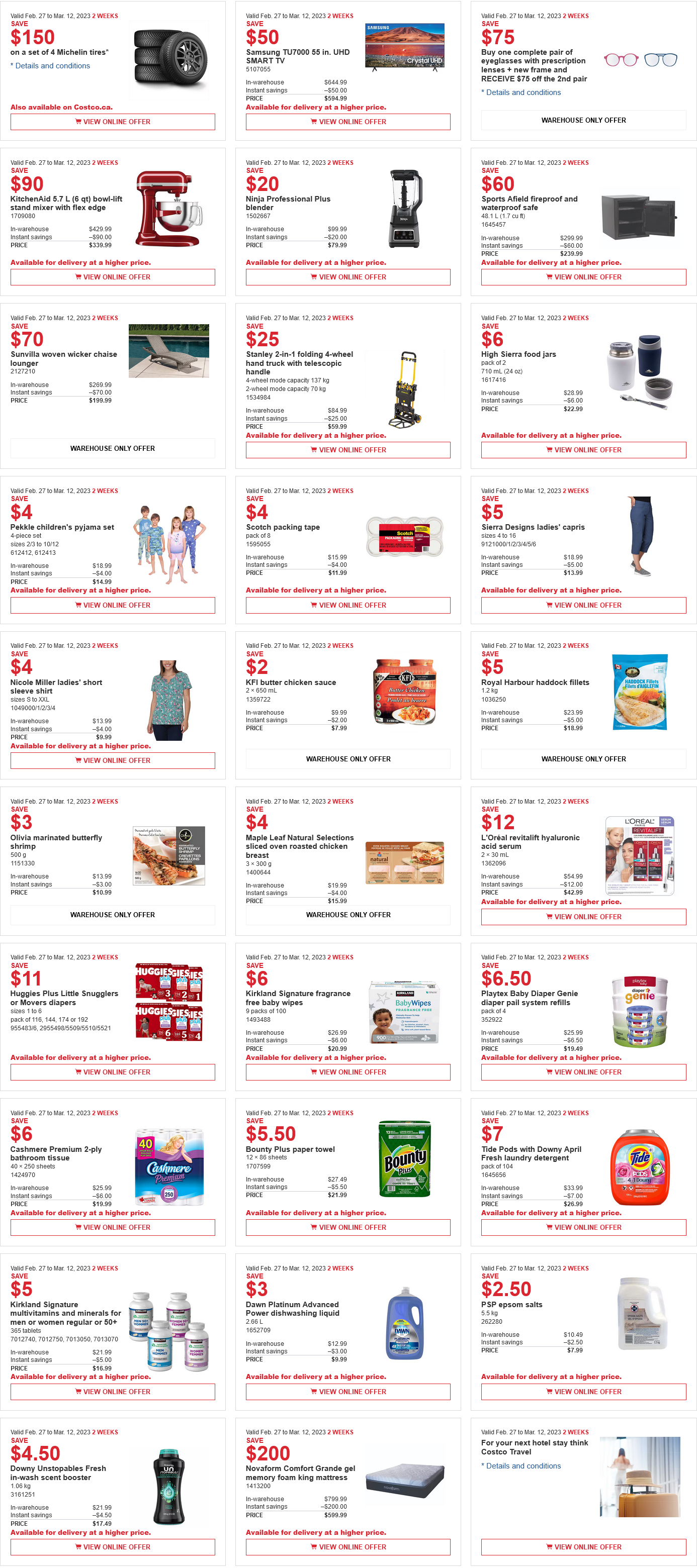 Costco Treasure hunt sales March 6th – 12th 2023