In the Wednesday Super Post I pick an entire section of Costco and take pictures of ALL of the items for you see!
Location: Barrie, ON.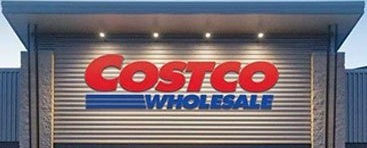 ***This is a fan-run, independent page with no affiliation or endorsement by Costco Wholesale***
Please note:
The price at your local Costco takes precedent (or precedence) over the prices listed on this blog.
Costco liquidation/Manager's Special items (ending in .97) vary from store to store.
An asterisk (*) on the price tag means the item is not being re-ordered.
If there is something you really want, ***double-check the expiry date*** as some Costco sales items do end mid-week.
If you'd like to skip ahead to the comments section, click here!
I love these aisles, there's always some hidden treasures there!
Like this Realtree sharpening stone set that I've been eyeballing for a few weeks now, and hey, it's on sale now… Guess I know what I'll be picking up tomorrow! I mean I love keeping my knives, scissors and other tools sharp, who doesn't?!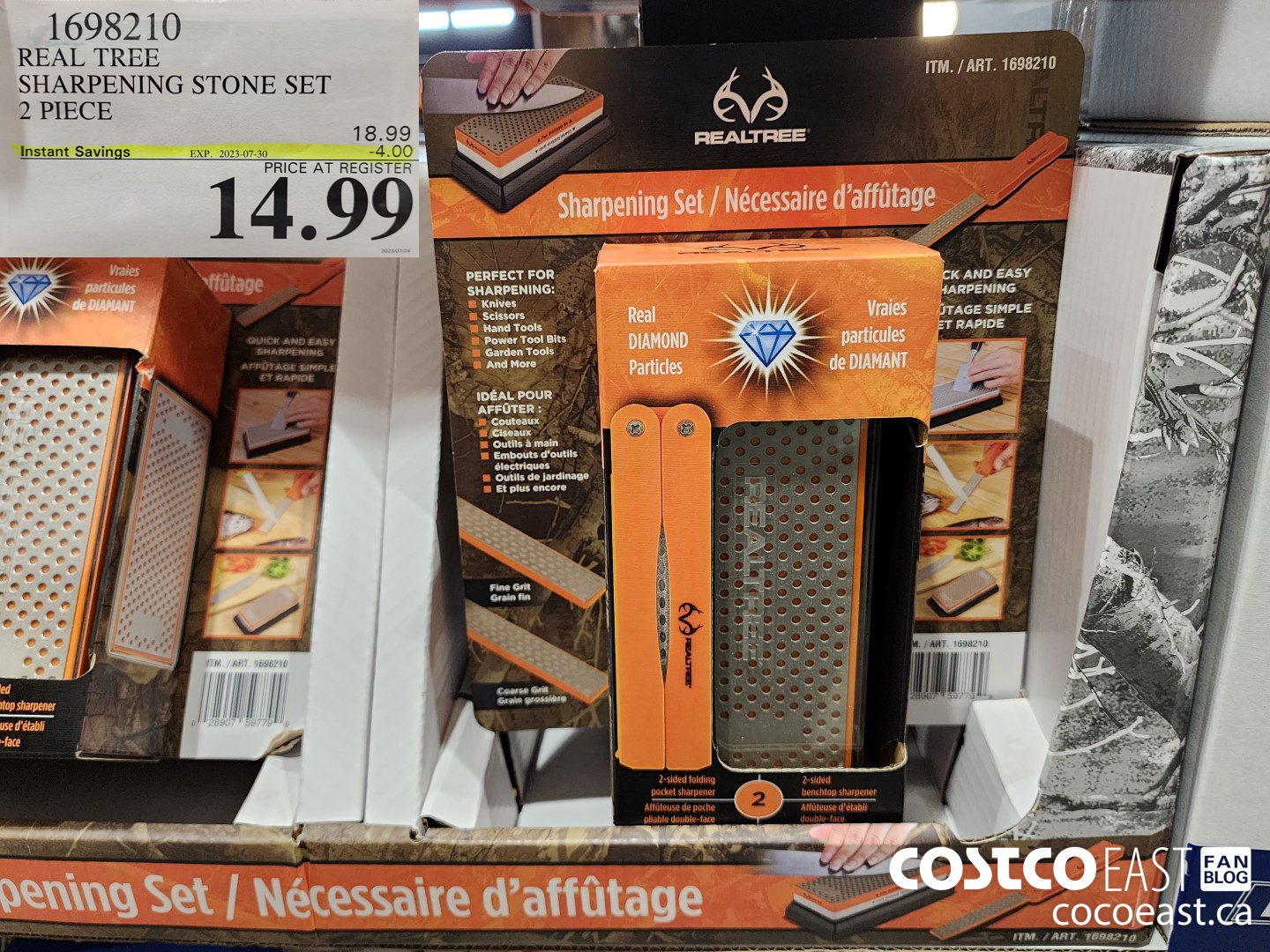 Another neat item I saw was this digital infrared thermometer.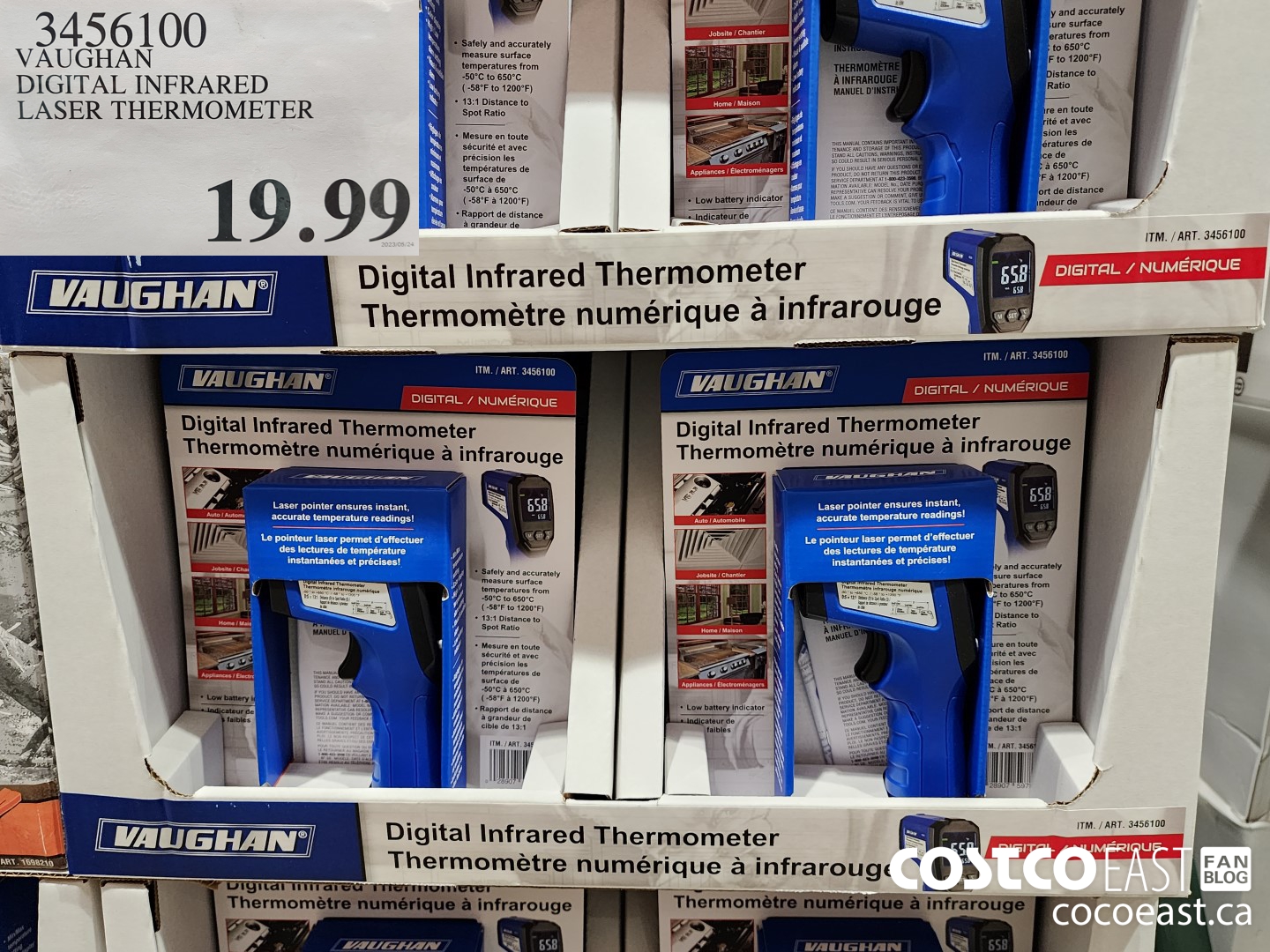 For the serious grilling enthusiast, you could use this to gauge the exact temperature of the gill before you put your delicious steak on it. I suppose if your puppy has sensitive little paws you could always check the temperature of the sidewalk before heading out for a stroll. I would probably find myself checking the temperature of just about everything… I wonder what the temperature of the couch is? Is the fridge actually the temperature it says it is?? How hot is it in my car before I get in??? (Hint: HOT!)
If you're looking for a neat new light fixture this little wicker one is on sale for $20.00 off and casts some pretty neat patterns around it. Plus it looks a little warmer and nicer than the usual flat or domed ones.
A few months ago (or maybe more?) I picked up one of these Eurow trunk organizers, it's helped me keep my car free of clutter, or at least kept all the clutter in one spot anyhow.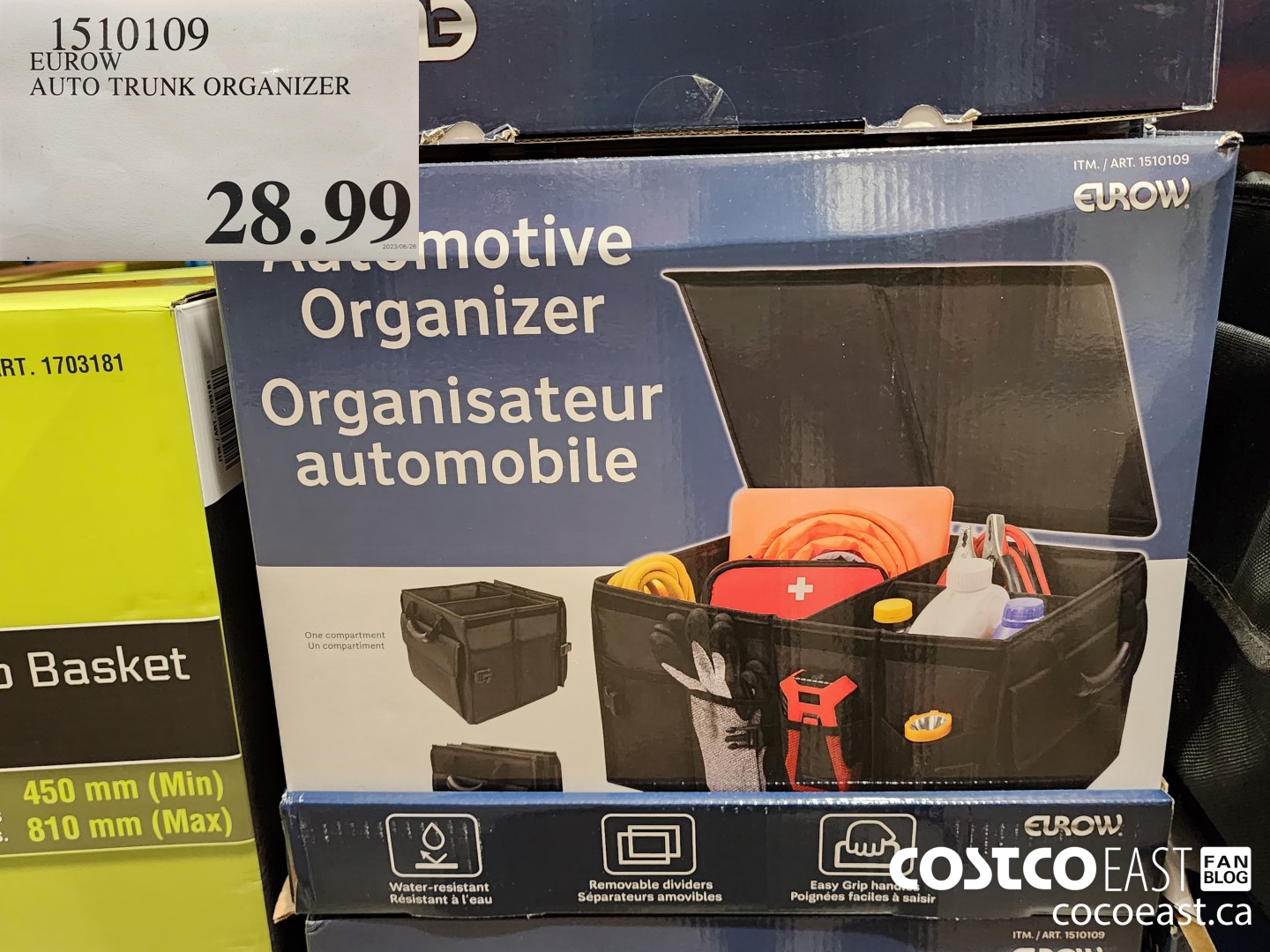 Of course there's plenty more where these came from, but I'll let you explore them on your own folks!
Enjoy, and I'll see you for the weekend update tomorrow!
Cheers.
Don't forget to check in with Rhonda over at the Costco Quebec Fan Blog and see what fun sales are happening there!
Costco Flyer Sales July 24th – Aug 6th 2023
Costco Automotive & electrical Superpost items July 27th 2023