Costco Canada Weekend Update Friday Jan 24th 2020 – Ontario, Quebec & Atlantic Canada
Welcome to the Costco Weekend Update where I'll keep you all in the loop on the awesome sales Costco releases for the Weekend! I'll post them here and on our Facebook page for you to enjoy.
Want to see what might be on sale next week??? Click the picture below to see what was on sale last year at Costco!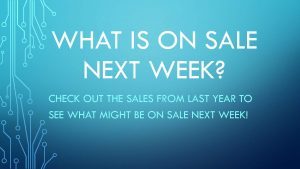 NEVER MISS A POST! Join the Costco East Facebook group to get updated whenever I make a new post! https://www.facebook.com/costcoeast/.
ALSO you can come and see my Instagram feed with Pics of my weekly Costco shopping trips, Dexter and Ewok being lazy cats and pictures of things that I have cooked with anything I've purchased at Costco. You can find that here! https://www.instagram.com/costco_east_fan_blog/
Subscribe to website updates by signing up below
and you'll get a confirmation email from "FeedBurner Email Subscriptions". Click the link within it to activate your subscription and you'll be notified by email whenever I post (1 or 2 times weekly). Check your spam filter or contact me if you have questions or do not receive a confirmation email.
Happy Weekend Update Everyone!
On my Friday morning stroll through Costco today I decided to take a stroll through the Furniture aisle and the seasonal aisle as well… While hard to believe folks, there are actually some "summer items" making their way out. B.B.Q.s , Adirondack chairs, Garden decorations, planters & even Kayaks!
It's a little soon to be thinking summer, but not too soon to start dreaming summer I think! And it's always fun to see the seasonal aisle turn over into a new season.
Lot's of weekend clothing deals on, so if you need tights, T-shirts or pants (or are willing to scavenge the remains of the Hunter Boots inventory) now is the time to grab 'em!
Some of you were asking about the shelves we put up last week (which are indeed straight) and where we got them. We got them from a place called "Zone" (click on that link to go to the site)
We have been in there a few times before and always really liked the products they carry. Some of them are not quite our style, but overall a great place and pretty reasonable with pricing which is good as we got more than just the shelves there…
So it would appear that veggie burgers can be a polarizing topic…
I've been known to enjoy the Dr. Praeger's for some time now, but I decided that when I saw the "Beyond Burgers" in Costco it would be an ideal time to give it a go… I've heard so many positive/negative things about them that I wouldn't believe anything until I tried it myself. (I'm a firm believer in not trusting overly negative OR positive reviews… Honesty usually has an up and a downside.)  Also this isn't going to be an in depth review, just a quick morsel of my opinion.
So these are 2 totally different veggie burgers. Both Gluten free though, and Vegan!
So what's my bottom line???
What tastes better? Whats got less crap in it? What's better for you? What has a better texture? What tastes more like meat? Which one is better???
Honestly, and maybe disappointing, I think it all comes down to a matter of personal preference.
The Veggie burger world is pretty diverse at this point, and the "Beyond" labelled stuff is just as much so.
It's meant to look & taste like a burger, period. Don't like that? Don't have it!
While in contrast Dr. Praeger's is a "veggie patty" that is made of veggies and not meant to simulate a "meat" burger.
Different products completely in my opinion. And I like them both! I was actually surprised when I tried these Beyond burgers, I enjoyed the texture and the flavor. I think you're own personal taste will dictate if the texture was "meat-like" if that's what you're after… I just thought, this is a dang fine veggie burger, it's gluten free and it doesn't taste bad or like any other variety of flavors i.e. not black bean, turmeric, curry etc. (not that those are bad flavors, just that sometimes you just want a plain burger with all the fixin's!)
Dr. Praeger's on the other hand are a "veggie Patty" and don't really taste or feel like a meat burger at all. They can be a little squishy if you don't cook them properly, but they are still delicious and actually kind of taste like you may be eating something slightly healthy? Price-wise, a little more affordable too.
Again, I feel like it's all a matter of taste, desire, needs and wants, and no answer is wrong! We all taste things a bit different, need to not eat a certain kind of food, crave to have a certain texture but can't eat a certain type of food, or just want to eat a certain thing so bad.
Listen to the hungry voice inside, not the reviewers you don't know or trust. (The same goes for movies and music too!)
On that note, good night folks. I think we can all agree that sleep is universally loved.
Please note:
The price at your local Costco takes precedent (or precedence) over the prices listed on this blog.
Costco liquidation/Manager's Special items (ending in .97) vary from store to store.
An asterisk (*) on the price tag means the item is not being re-ordered.
If there is something you really want, ***double check the expiry date*** as some Costco sales items do end mid-week.
***This is a fan run, independent page with no affiliation or endorsement by Costco Wholesale***
The food brands available can differ from region to region. Pictures are taken at a store in Ontario. Sale items should apply to Costco locations in Ontario, Quebec, New Brunswick, Newfoundland & Nova Scotia, if the item is in stock at your store. There will likely be a few deals not shown here in your store. If this blog has helped you save money, consider sharing www.cocoeast.ca with your friends and family! If you see deals at your store that aren't on this blog, post them in the comments and help spread the money saving love!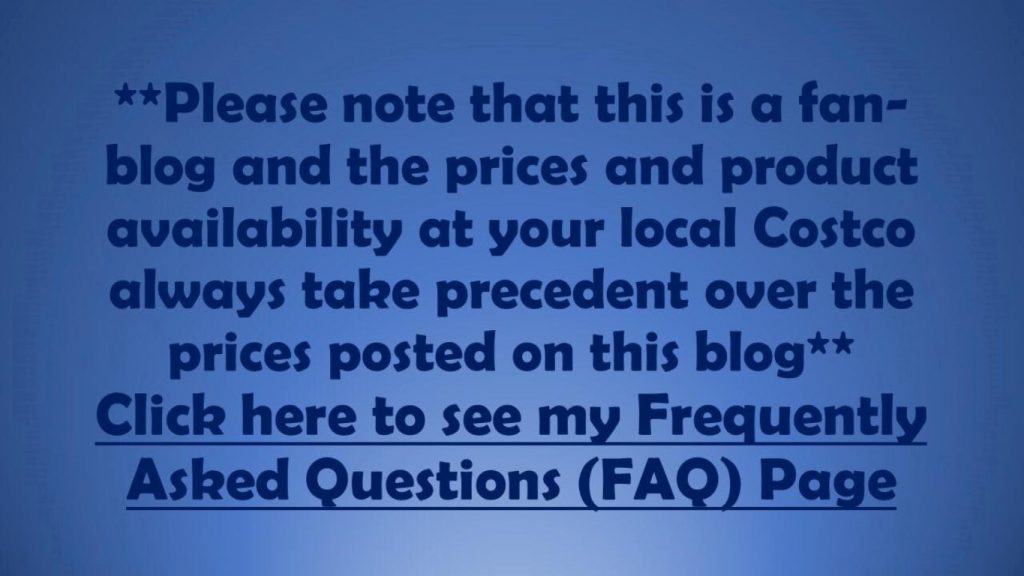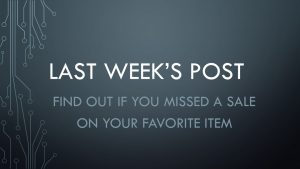 Costco Kingston Meat Department sales
Costco Weekend Update sales
Costco Seasonal & Furniture items