I walk the whole store for you every Monday when Costco Sales and Costco Flyer sales are released for the week, then post them here and on our Facebook page.
Want to see what might be on sale next week??? Click the picture below to see what was on sale last year at Costco!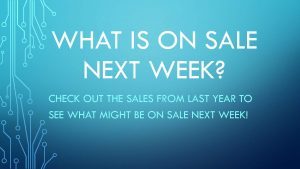 NEVER MISS A POST! Join the Costco East Facebook group to get updated whenever I make a new post! https://www.facebook.com/costcoeast/.
ALSO you can come and see my Instagram feed with Pics of my weekly Costco shopping trips, Dexter and Ewok being lazy cats and pictures of things that I have cooked with anything I've purchased at Costco. You can find that here! https://www.instagram.com/costco_east_fan_blog/
Subscribe to website updates by signing up below
and you'll get a confirmation email from "FeedBurner Email Subscriptions". Click the link within it to activate your subscription and you'll be notified by email whenever I post (1 or 2 times weekly). Check your spam filter or contact me if you have questions or do not receive a confirmation email.
Hello all and happy Monday!
First off Jan in Waterdown you'd better get your shopping list out because "our" favorite sauce is on sale!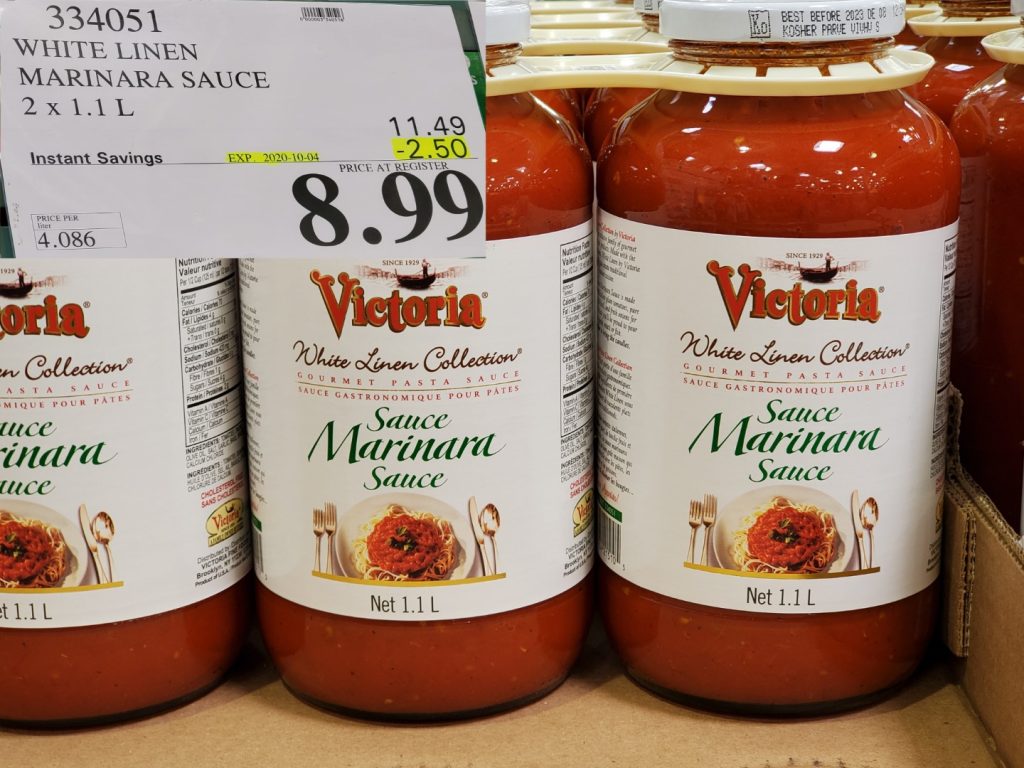 This has been pretty well the only pre-made sauce we've been buying for years now, and have yet to find an equal. So of course I always stock up when it goes on sale! Jan you'd better stock up as well.
Going hand in hand with the White Linen marinara sauce is the Go Go Quinoa spaghetti, which is on sale right now as well for $2.00 off @ $7.99.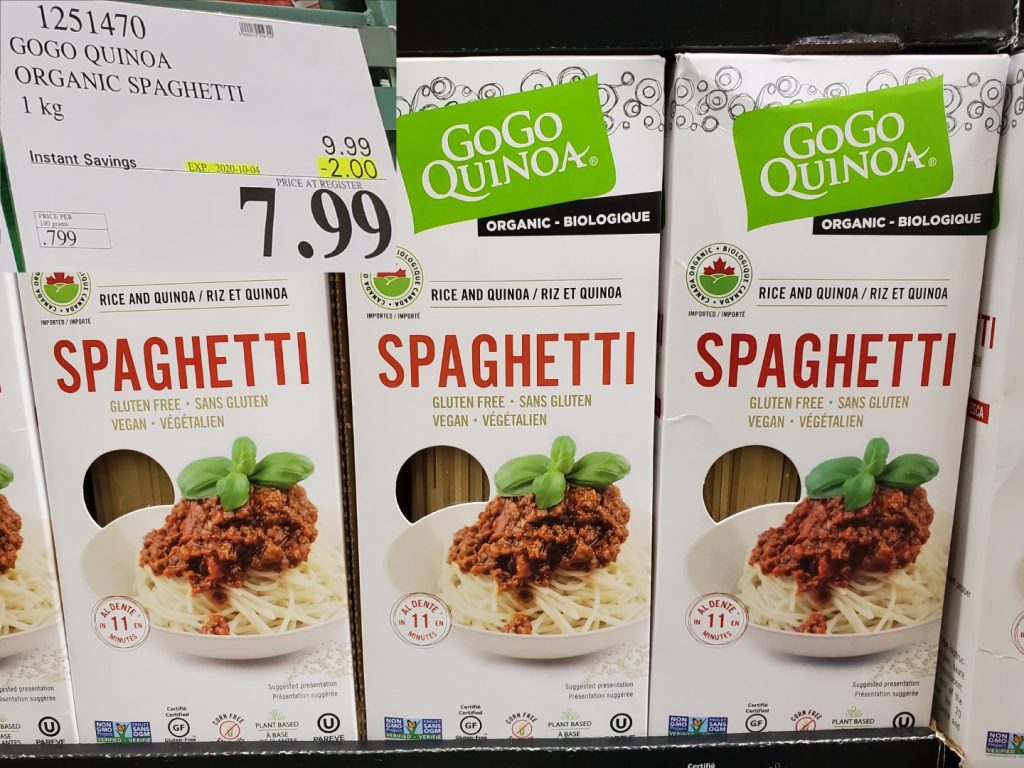 There are a few really good gluten free pastas out there, and this is one of them! It has a slightly meatier texture than a few of the other brands, but that's OK with us and I find that holds up really well with thicker red sauces and creamy mushroom ones as well! (like the one I mentioned a few weeks ago, read that here!)
I'll say it again, when it comes to cooking gluten free pasta we've found the best way is to cook it to "al dente" (slightly underdone) and then do the unthinkable…. Rinse it really well under cold cold water…. I know that's sacrilegious and there are likely a lot Italian grandmother shaking their fingers at me, and that's OK because it works!
Once you are ready to eat, you can either toss the pasta in with the sauce to mix and heat it gently, or do what we do and pour boiling water over it from the kettle and top it with the sauce. It works out perfect for us every time!
We decided to pick up a package of these Yves veggie burgers today as well.
For the longest time they weren't gluten free, but now apparently they are! So while we love the Dr. Praegers veggie burgers (and have lots of them) we figured it would be nice to have a little variety. So we'll give them a try and see how they are… Anyone out there had them? How do they compare to your personal favorites??
Hopefully you all had a great weekend?
We actually had Sunday off together for the first time since… I don't know maybe sometime in June? So it was nice for us to sleep in a little bit and then get a bunch of yard work done, including finally planting some Tulip and Allium bulbs!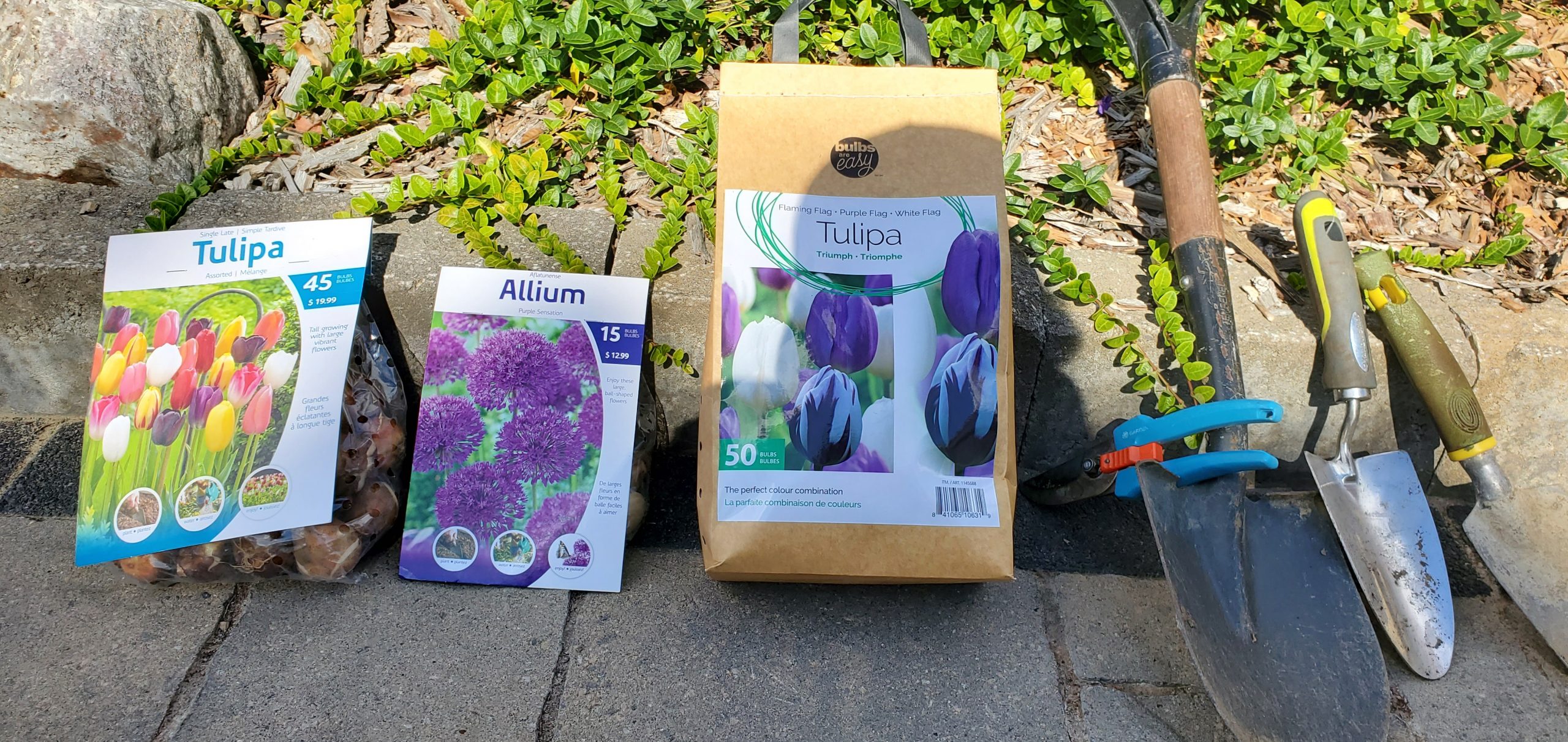 I planted 10 of the Allium and probably 60 or 70 of the Tulips, and then I'll plant the rest next weekend to give them a bit of time between blooms.
Hard to even really think as far ahead as next spring but this will be one of those things that you kind of forget about until they start to pop up and then it'll be really exciting!
Have any of you got a bunch of bulbs planted you're excited about seeing in the spring/summer?
I know (now) we have a bunch of dwarf Iris' and some tulips (a bunch more now obviously) but that was it for early spring flowers. Maybe some hyacinths would be a nice fit as well? I mean they smell delicious!!!
Speaking of smelling, I feel it's time to remind ourselves how to properly wear a face mask & it should be covering your nose, mouth & chin.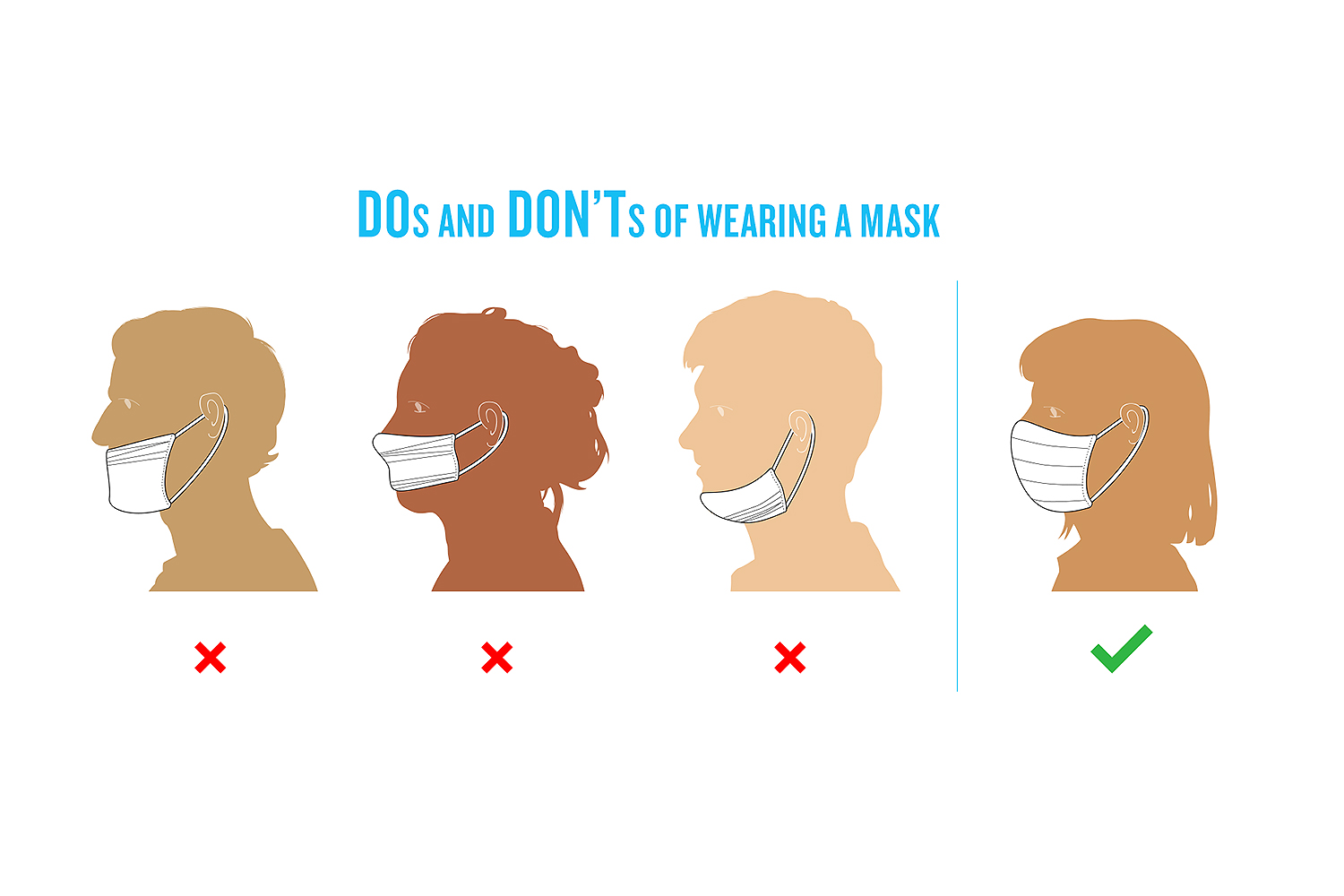 I walked by an older woman towards the end of my shop today with her mask pulled down around her chin. I could see her at the end of the aisle and thought "well how the heck am I gonna tell this one about her mask?" I decided to take a pretty calm approach and as I passed by her (as far as I could get from her) I said something along the lines of "you should have your mask on properly Ma'am"…. Nothing, no response. I spoke audibly and directed at her. She did not want to hear me apparently. She walked right by me and said nothing…
I don't know what to say folks, I was a little surprised at the moment but also… Not surprised. Still disappointed though.
Anyhow, I don't want to get into that discussion tonight.
Let's look at a few of the sales instead!
Sealy posturepedic Clairborne double mattress -$70.00 @ 229.99
Health balance grape seed 360 capsules 100mg -$5.00 @ 14.99
Nizoral shampoo 3 x 120ml -$6.00 @ 11.99
Buckleys original mixture 2 x 200ml -$3.00 @ 11.99
Kirkland signature 16 x 25″ filter pack of 4 -$8.00 @ 31.99
I think this is a good place to leave it today folks.
Enjoy your week, stay safe and wear you mask properly!!!
As we are all getting back to normal and kids are heading back to school I think it's important to remember that we're not out of the COVID-19 weeds yet, and each province has their own Health recommendations based on the provinces individual risk assessment and I would recommend that you follow the recommendations for your specific province. Information can be found at the following websites.
Newfoundland COVID-19 information
New Brunswick COVID-19 information
Nova Scotia COVID-19 information
So there you go, a little reading material for you.
Please note:
The price at your local Costco takes precedent (or precedence) over the prices listed on this blog.
Costco liquidation/Manager's Special items (ending in .97) vary from store to store.
An asterisk (*) on the price tag means the item is not being re-ordered.
If there is something you really want, ***double check the expiry date*** as some Costco sales items do end mid-week.
***This is a fan run, independent page with no affiliation or endorsement by Costco Wholesale***
The food brands available can differ from region to region. Pictures are taken at a store in Ontario. Sale items should apply to Costco locations in Ontario, Quebec, New Brunswick, Newfoundland & Nova Scotia, if the item is in stock at your store. There will likely be a few deals not shown here in your store. If this blog has helped you save money, consider sharing www.cocoeast.ca with your friends and family! If you see deals at your store that aren't on this blog, post them in the comments and help spread the money saving love!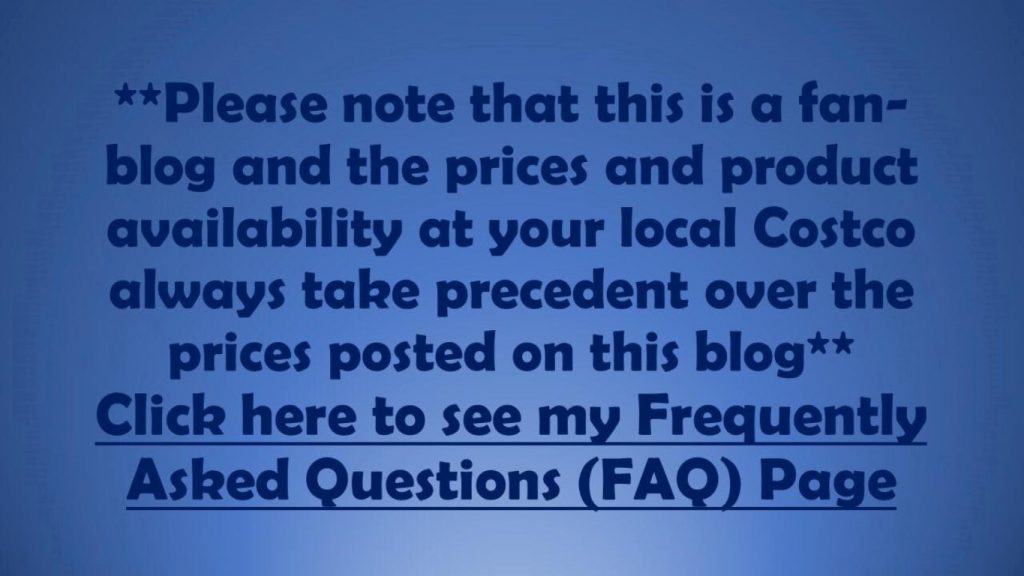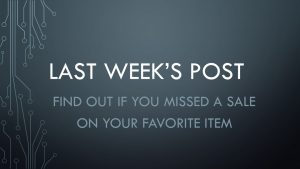 Costco Flyer Sales Sept 21st – 27th 2020
Costco Treasure hunt sales Sept 21st – 27th 2020